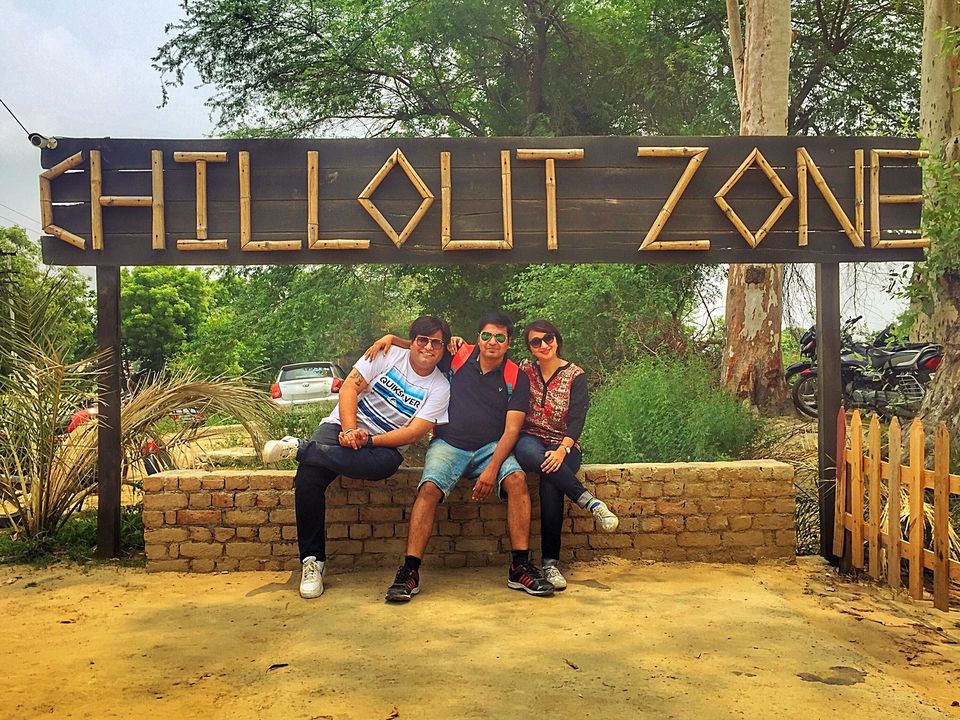 Chill and rejuvenate yourself from the boring and hectic schedule with the activities at Chill out zone Adventure Park in Rohtak. A good getaway for adventure lovers to spend your weekend near Delhi-NCR with your family and friends.
What all is there?
A place full of Adventure, Fun, Greenery, Nature, Desi Swag and Swad from Chulha-Choka and food of Café HR-12.
Activities :
A whole bunch of activities and sports like Archery, Zip Line, Rope Course, Mystery Zone, Kite Flying, Commando Net, Zorbing, Paint ball and ATV rides.
All are done under the trained staff supervision. They are good and co-operative. Personally I enjoyed the Zip line the most.
Food :
We got chulhe ka khana i.e Roti and chutney, the chutney was so pungent and tasty, that we finished all and craved for more. I had chulhe ka khana after a decade and so it was a pleasant experience.
We also had Bahubali paratha from Café HR-12 but for that you have to pay extra (not included in package). As the name says, it's big in size and you will get complimentary Lassi. The only thing I did not liked was that there is no welcome drink. I mean, almost visitors coming from Delhi-NCR, so at least a welcome drink should be there.
Greenery Nature :
Beautiful greeneray. The farm fruits are fresh, so do not miss it to buy.
Charges
Rs799 per person
Timings
10-6:30pm