There was a "Pause" in everyone's travel journey in the last one year or so due to pandemic
Best part of pandemic was it brought people closer than before for sure. We received calls from even far relatives, good old friends and many others with whom we interacted very less due to so called disguised busy life we were leading
Luckily, we got an opportunity to travel on this Good Friday to this natural marvel "Gandikota". People generally say its an Indian alternative to "Grand canyon, USA". Since I have not seen Grand Canyon, I will not comment much about it anyway !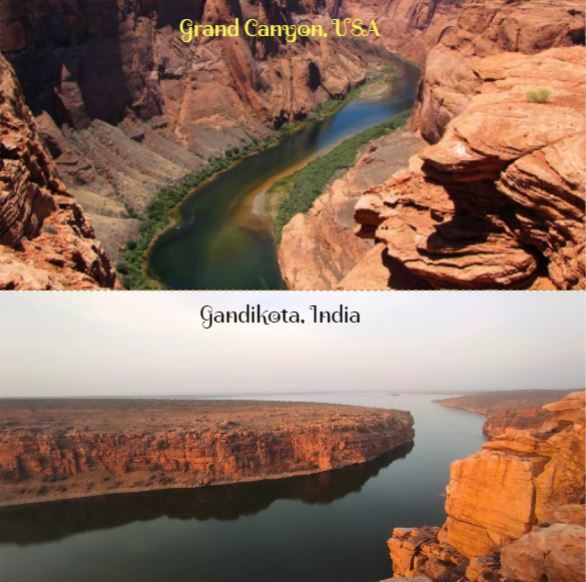 From my native its around 200 km, so it becomes a preferred option to travel over the weekend. So, instead of visiting this place alone we thought of adding few more to the itinerary
So, itinerary looks like below
Day 1:
Puttaparthi
Kadiri
Gandikota
Day 2:
Gandikota
Belum caves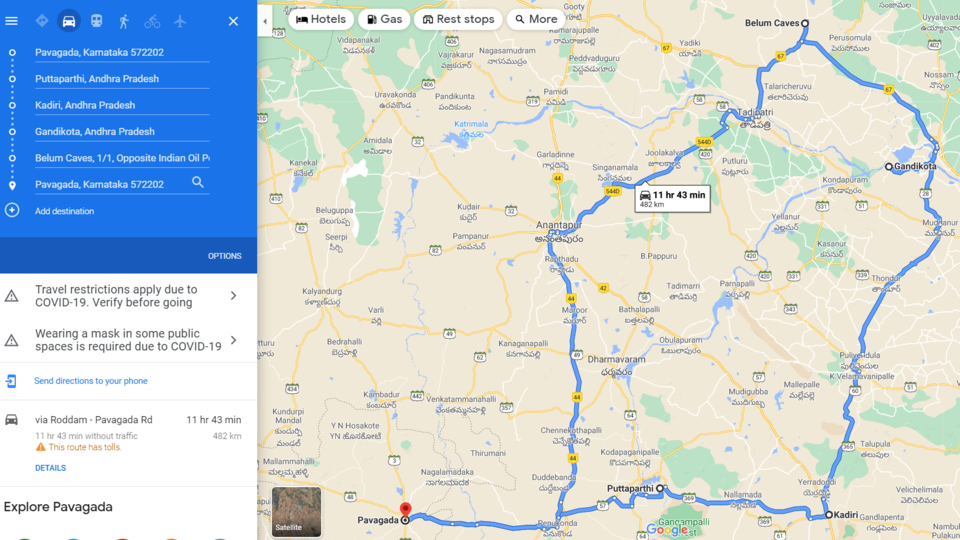 As this was off season for Gandikota visit, we didn't book rooms in advance. Generally November to January is the peak season there. People prefer to witness "Sunrise" from "Penna river valley" view point
We started early at around 6 am from Pavagada and planned to visit "Prashanti Nilayam" and have breakfast at Puttaparti
Due to this pandemic, lot of attractions at Puttaparti is not open to visitors, its just Prashanti Nilayam that is open for around 2 hours in the morning (8 am to 10:30 am) and 2 hours in the evening (4 pm to 6 pm)
The timings may change without prior notice and hence its advisable to get confirmation before we start or have a plan B in place during the trip (be flexible to tweak the plan in between)
Due to unforeseen circumstances, we could not visit Prashanti Nilayam, so we had a delicious breakfast near "Sai Aqua boating" centre. Food is very tasty and light on our pockets, so don't miss the delicious breakfast there
Boating for 30 mins costs 60/- per head and 240/- per boat. As its newly started, many people would not be aware of this. Adding below pics for everyone's benefit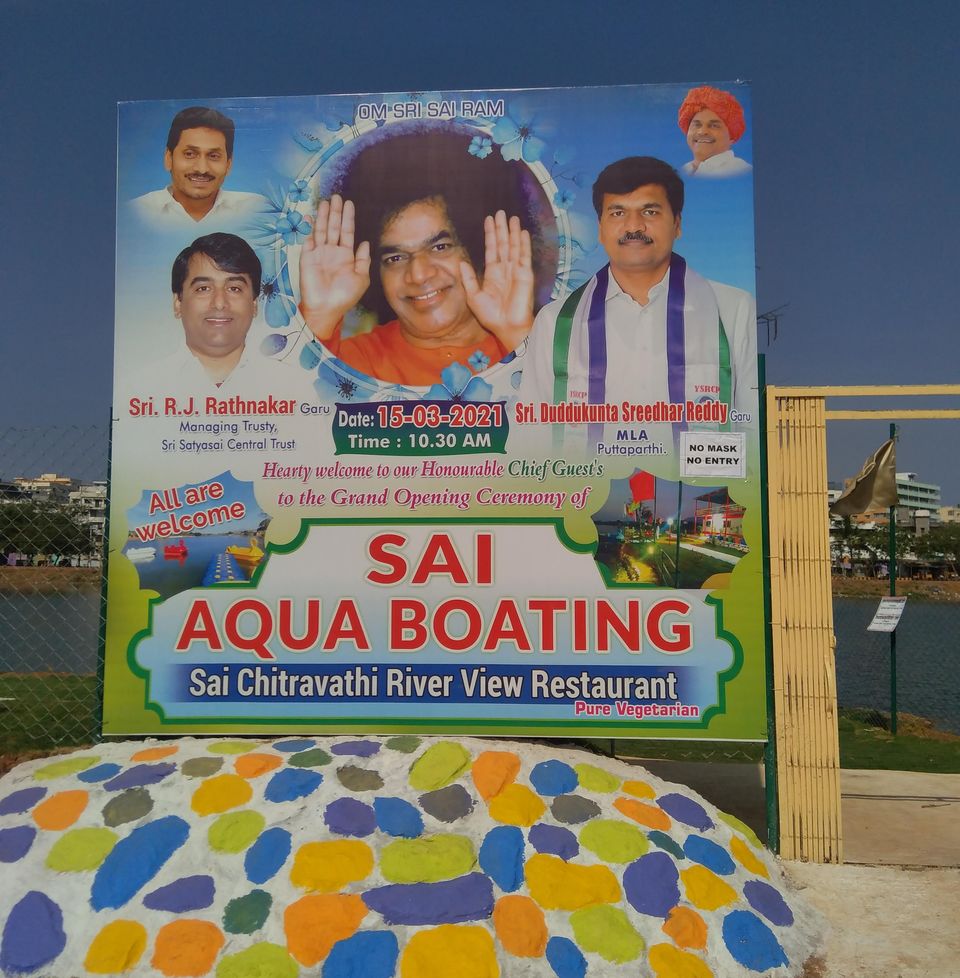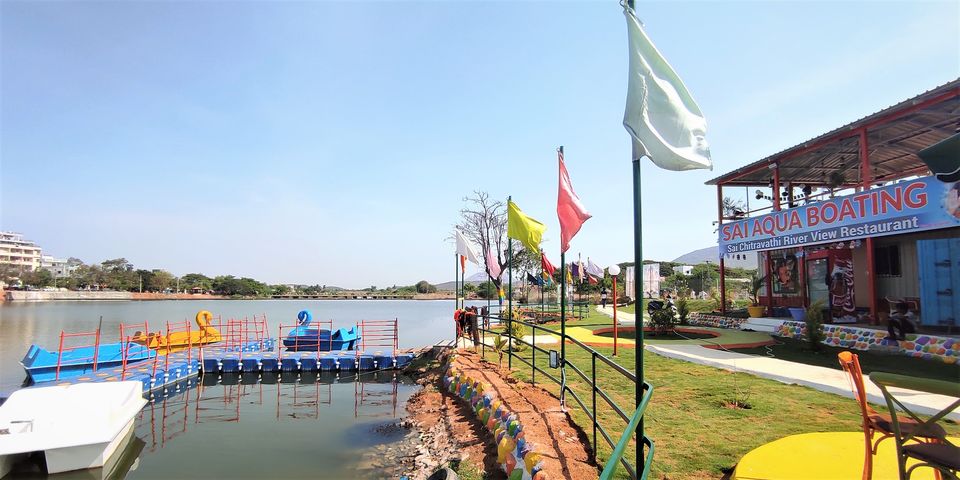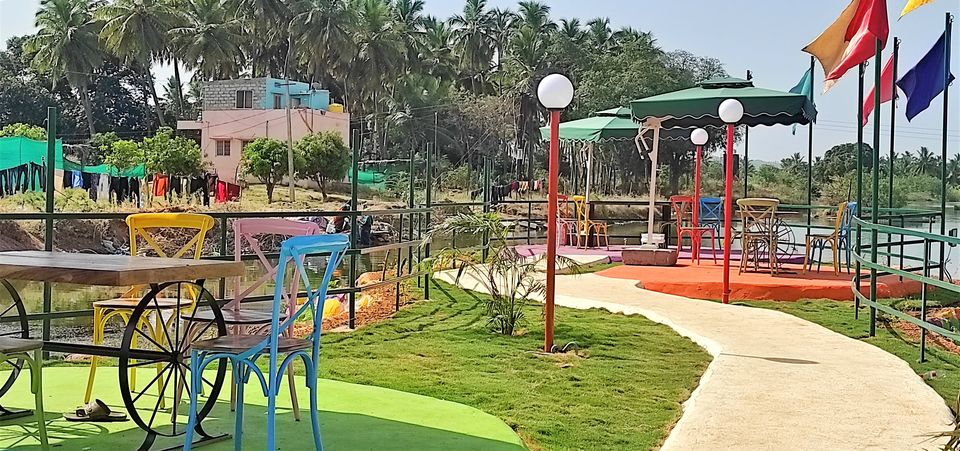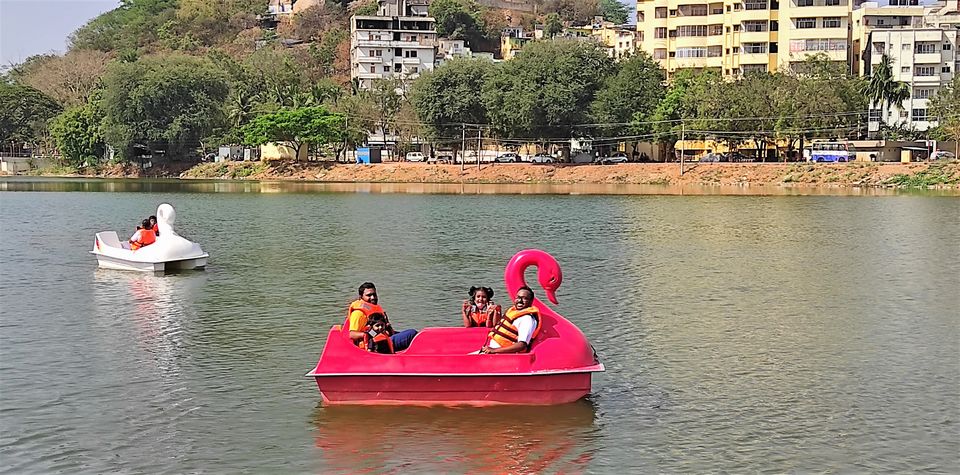 After heavy work out by peddling in the boat, we had a soothing 'Nannari soda' and 'Masala Soda' before we started for Kadiri, our second destination for the day
Not sure if we were fortunate or unfortunate, there was a car festival at Kadiri. We were literally shocked to see thousands of people being assembled near temple. Many without masks and very few with masks. Social distancing is a dream with such a crowd in place. So, we didn't risk to visit temple or fair that day
It was almost 1-2 km before only car parking started, we went ahead towards temple thinking we had not reached the place yet and returned back with disappointment for not having darshan of "Lakshmi Narasimha Swamy"
Note: We have 'Batrepalli waterfalls' near kadiri, if we get to visit this place during monsoon or post rains we can give it a try
So, we had 'Tender coconut' near road side to drench our thirst in this peak summer season before we started towards our main attraction 'Gandikota'. As we missed this temple visit, we planned to reach there before sunset
We had our lunch at around 03:30 pm when destination was just 20 km away. Then started towards Gandikota to ensure we will have sun set view from there
Finally, we reached Gandikota at around 05 pm in the evening. We drove towards 'Freakouts glamping zone' which is towards right from fort entrance while driving. Name board directs us to reach there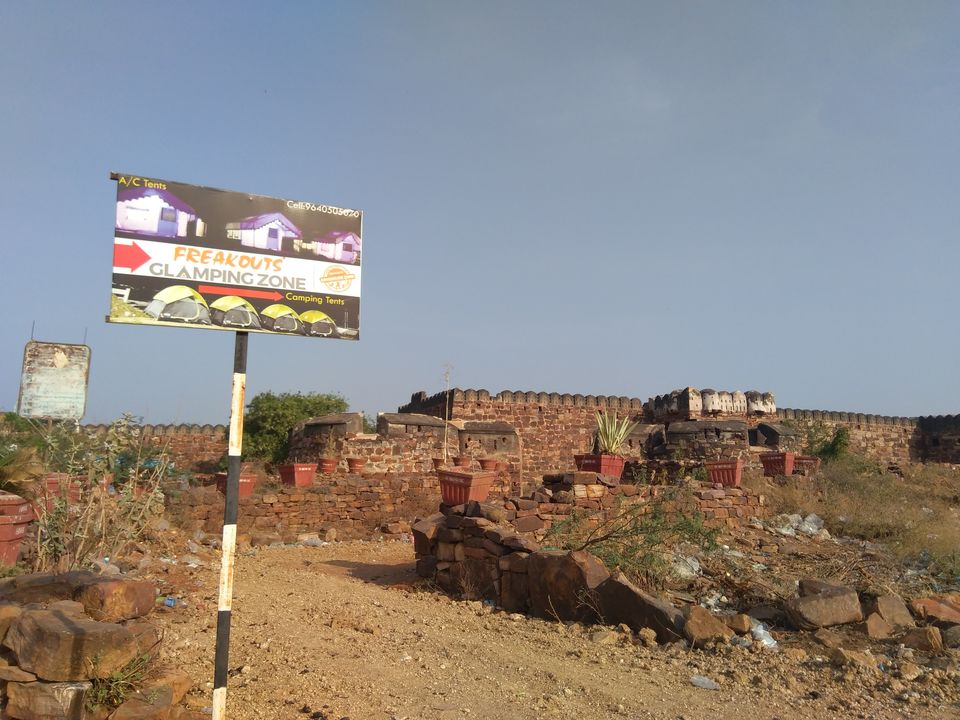 In 'Freakouts glamping zone', we have the following options - a/c and non a/c tents (similar to rooms), non a/c tents that are set out side and even zip line adventure sport
Tariffs (for rooms) vary from 1000/- to 3500/- depending on type of accommodation we choose. Also, zip line arranged by 'Adventure Sports Academy' is inside this place only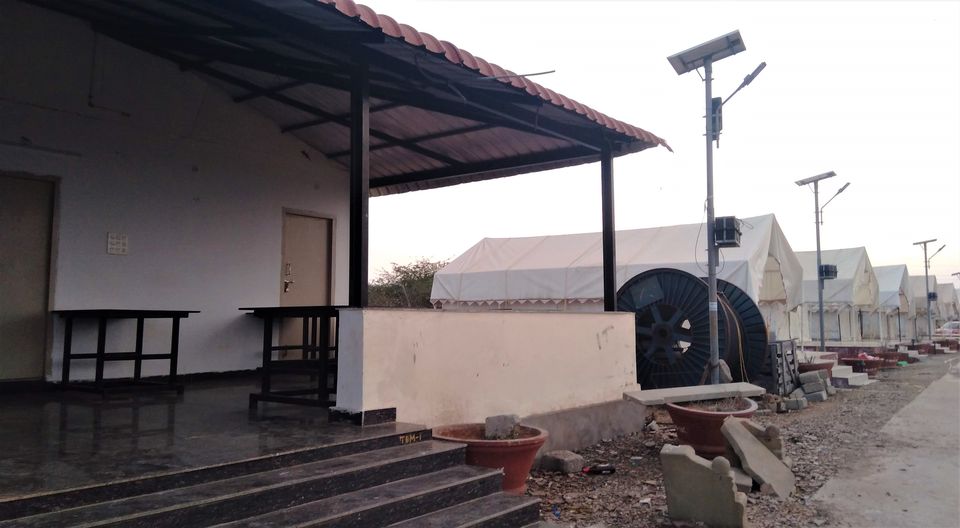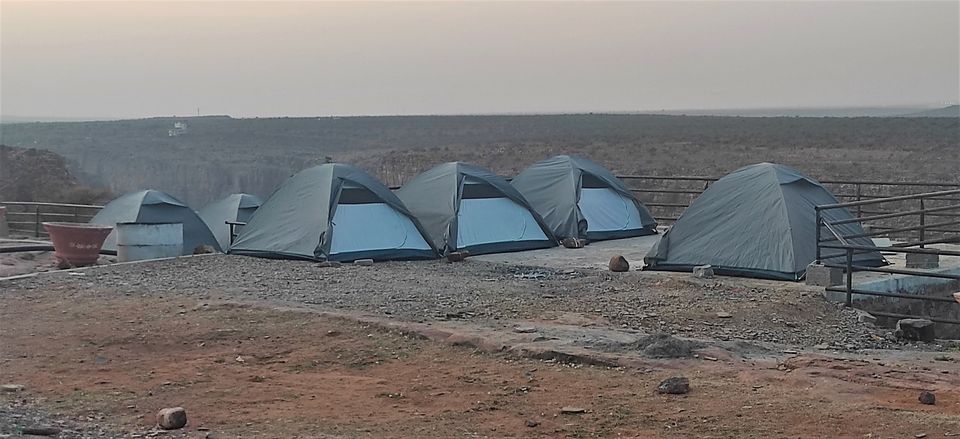 We enquired about rooms and then got information about zip line, so we just wanted to finish zip line before we decide on accommodation. So moved towards starting point of the zip line
Zip line adventure costs around 600/- for to and fro per person
Note: 'Adventure sports club' has plans for coming up with new zip line that will run across the Penna river, as of now its not across river instead it is between two peaks. In the peak season, during November to January we will have more activities planned by them to enjoy at this place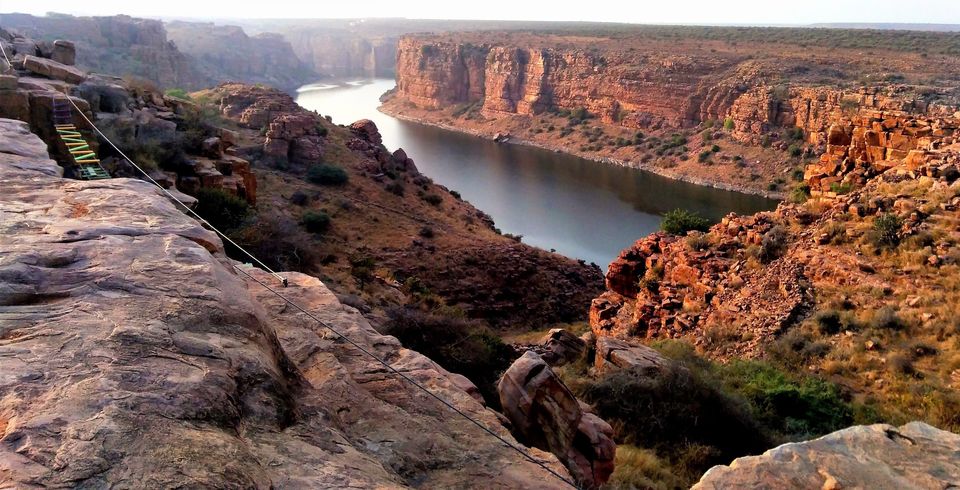 I am unable to upload video of zip line as Tripoto expects it to be uploaded on FB or Instagram as of now
We thoroughly enjoyed the zip line, worth the price and once in a lifetime experience. For those who can afford and dare to do it, I suggest not to miss this at all !
As the number of tourists here vary, most hotels will not have food prepared readily, we may have to place an order before only, so that they would prepare food fresh for us. Abhiruchi hotel person arranged both food and accommodation for us. We had 2 kids in our group (along with 5 adults) and also this being summer we didn't choose tents, instead opted a/c room
Food included Chapathi, Daal, Rice, Rasam and Curd for 5 elders, 2 kids that costed around 300/- which was very fresh and yummy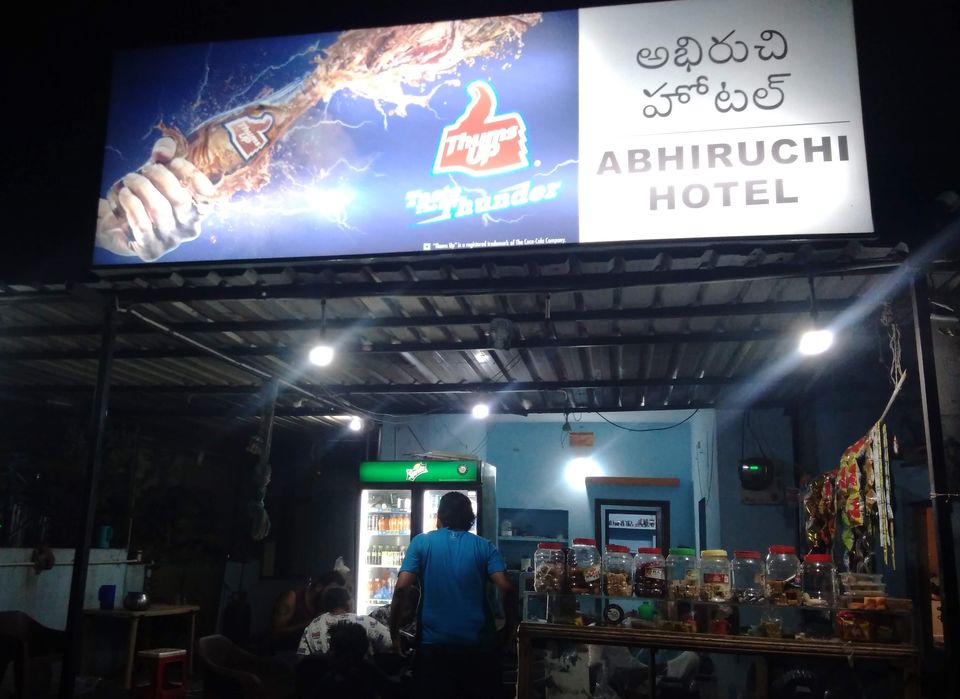 They also advised us to assemble near fort entrance by around 6 am itself so that we can enjoy the sunrise from the view point. They also told they would guide us to that point in the morning
After enjoying camp fire set in front of our room, our tired day ended with peaceful sleep in an a/c room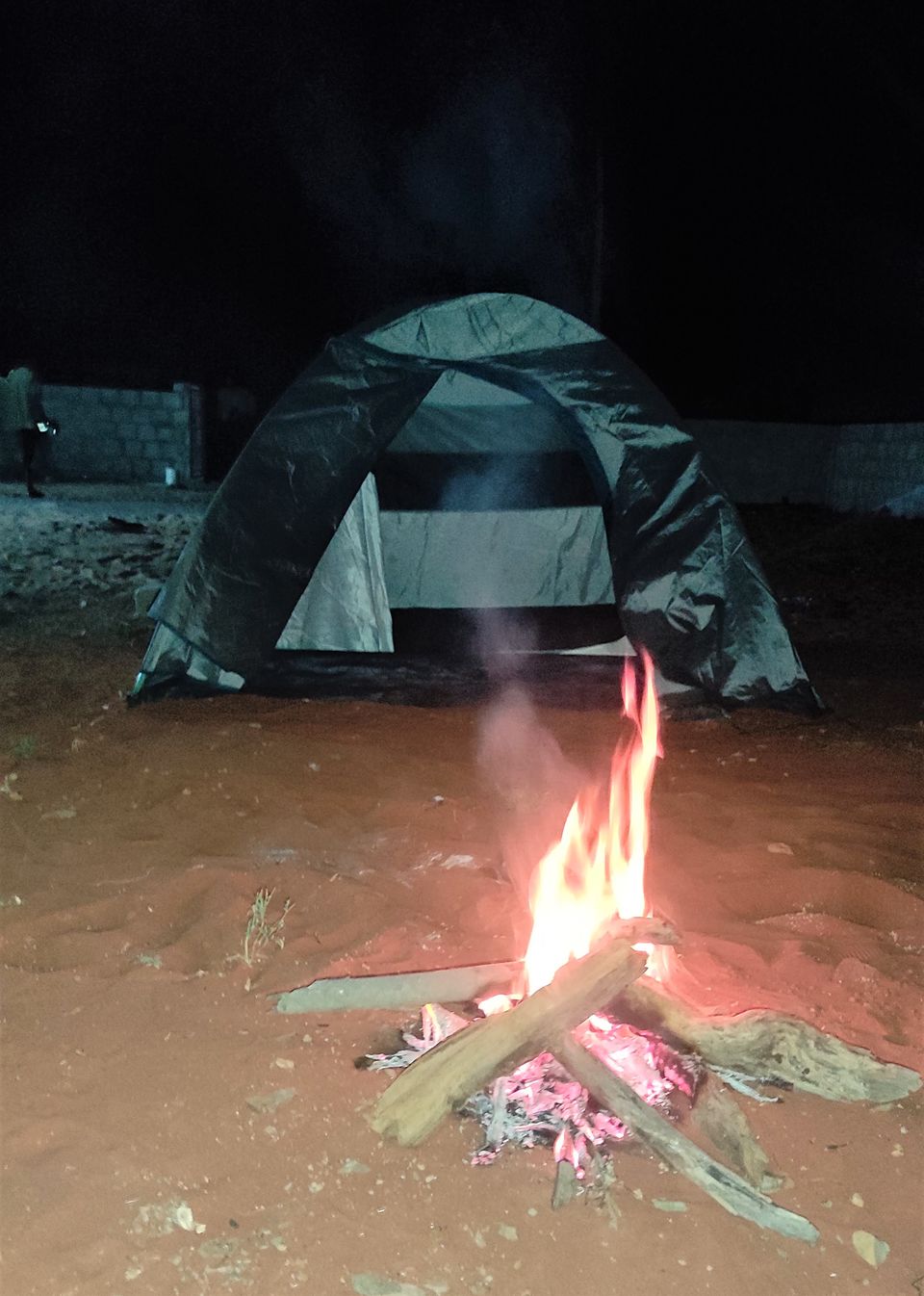 We got up early in the day, freshen up and started to move towards fort entrance to ensure we will not miss the Sunrise here
There are name boards that guide us towards 'Penna river valley' view point to witness the marvelous sunrise here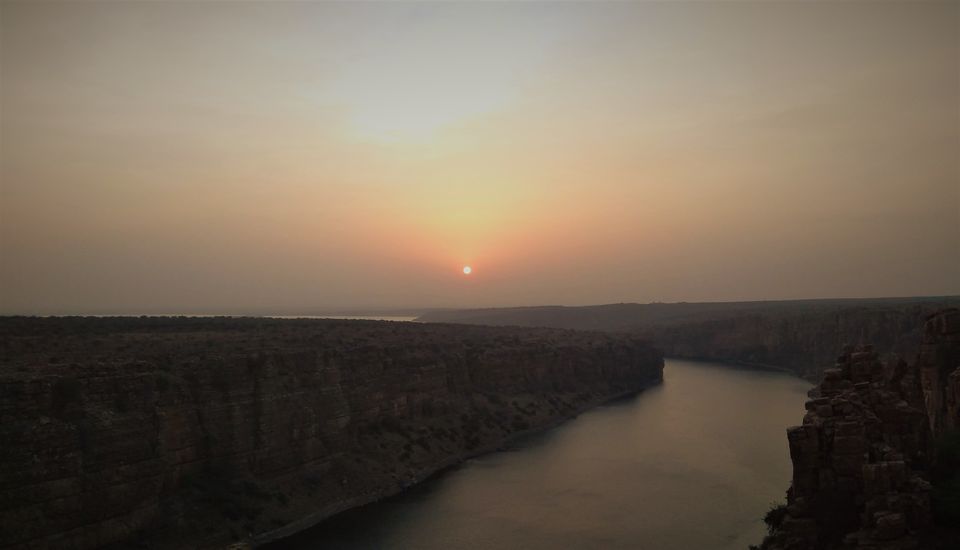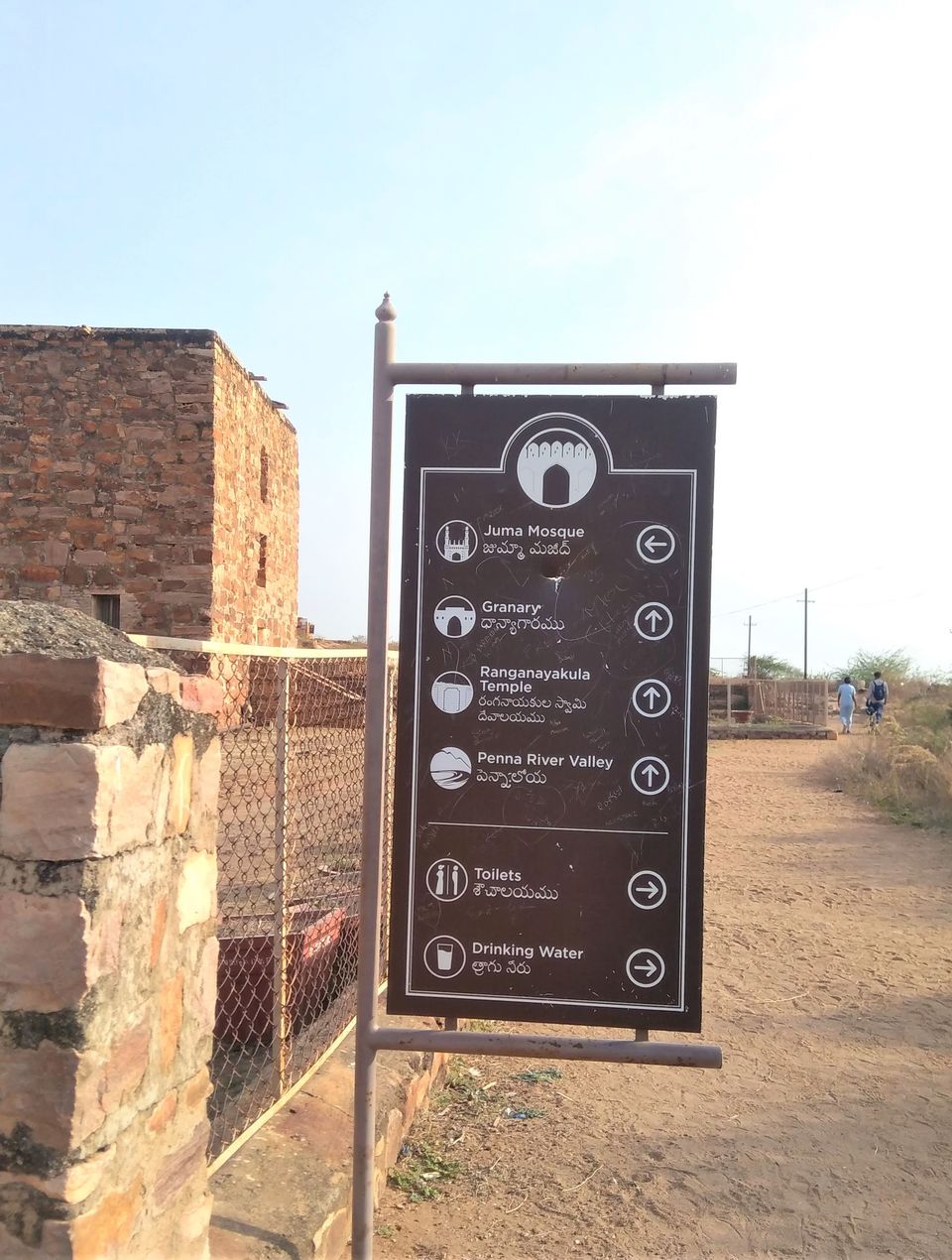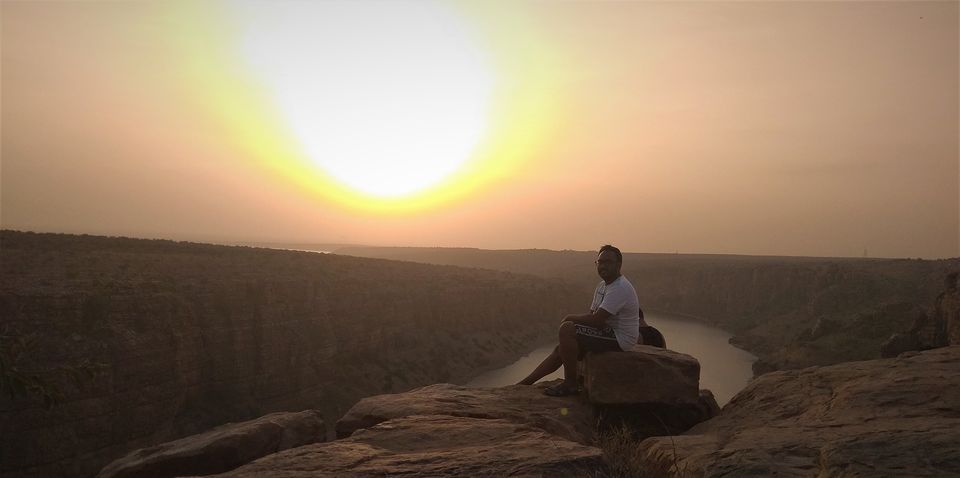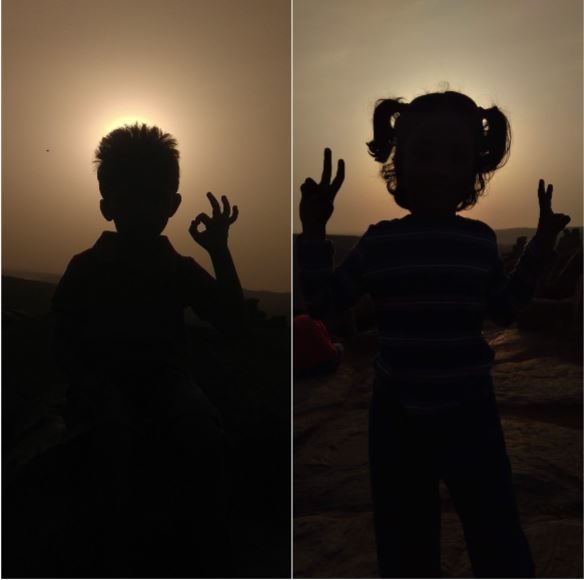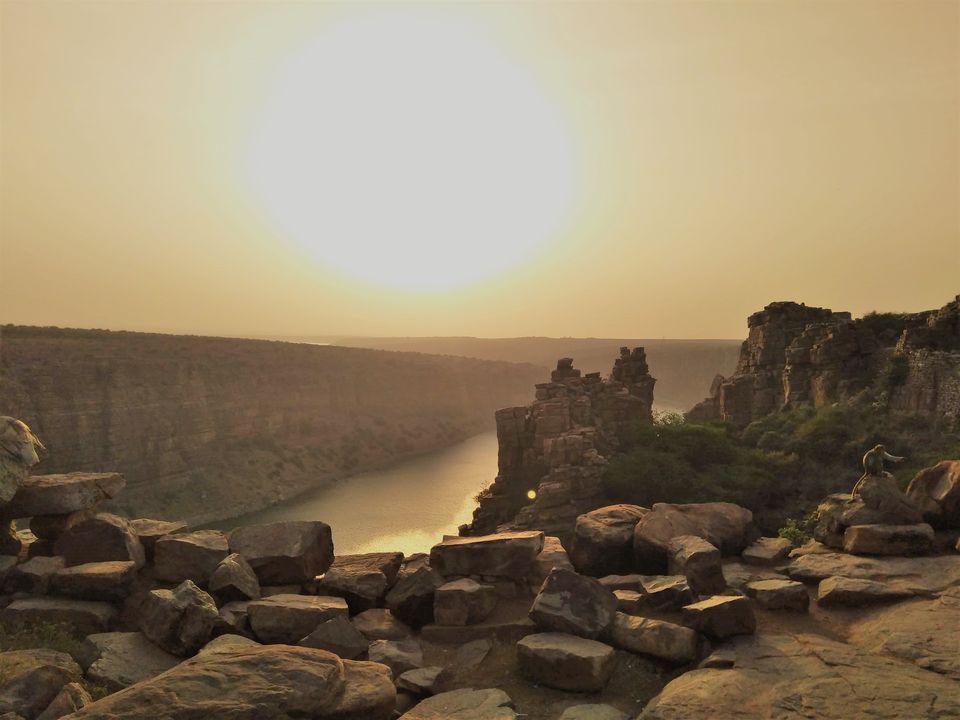 Post seeing the superb sunrise, we had enough pics clicked and started towards other attractions of Gandikota. Most temples here do not have a idol/deity that is being worshipped, to enjoy the architecture of temple we will have to visit them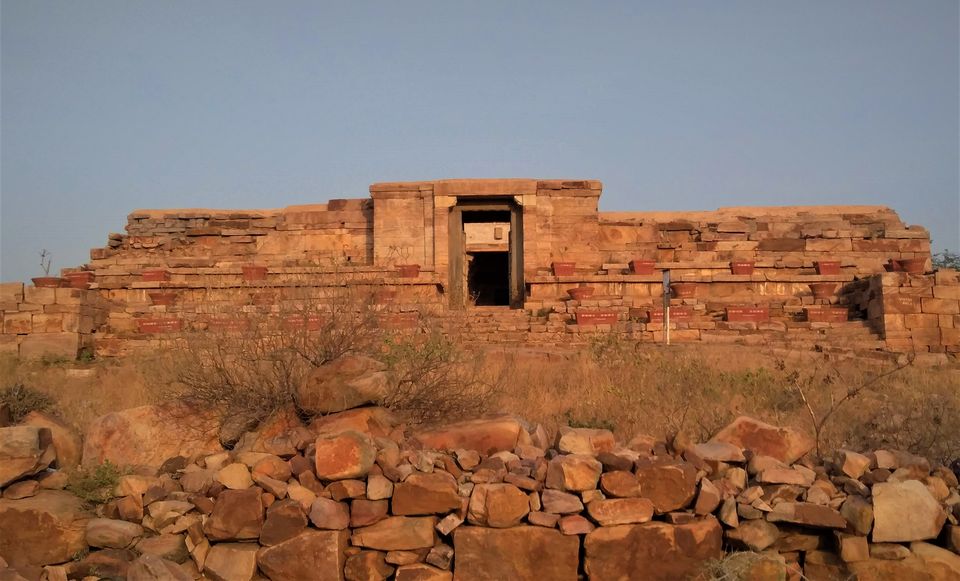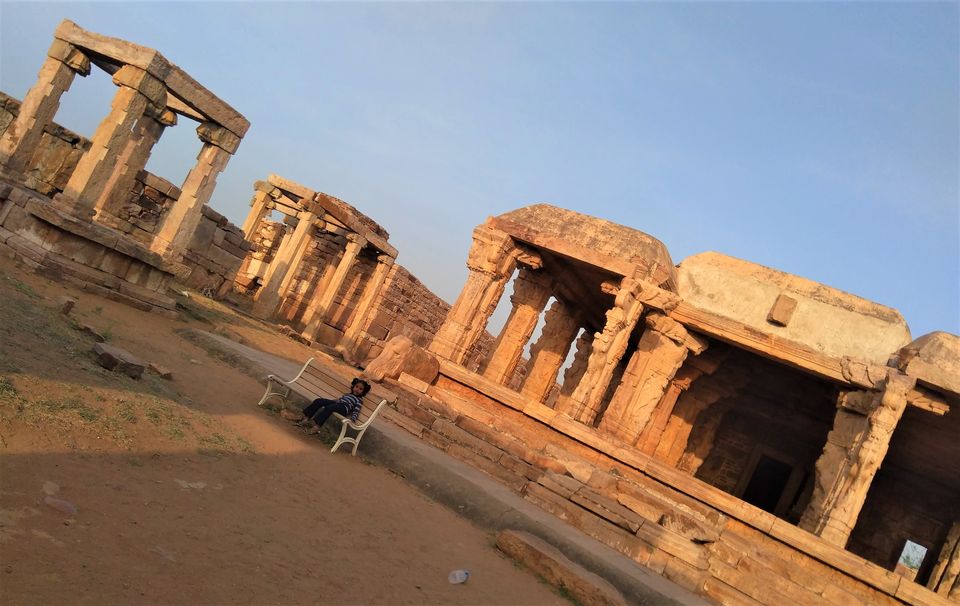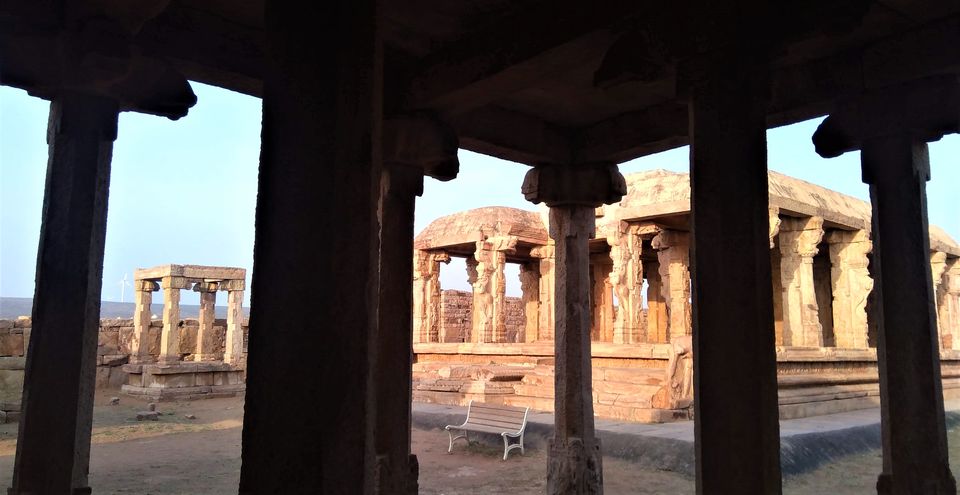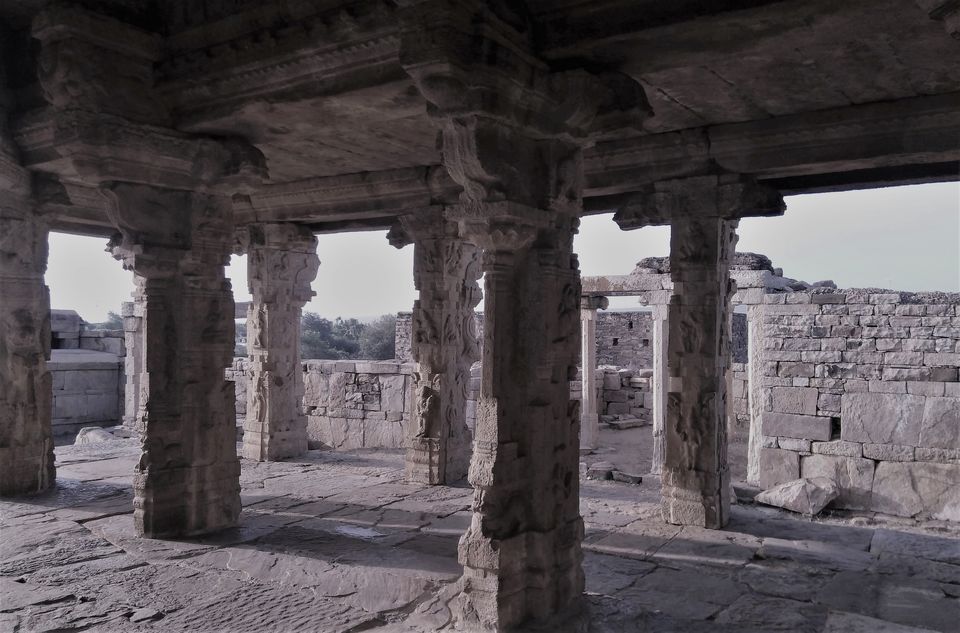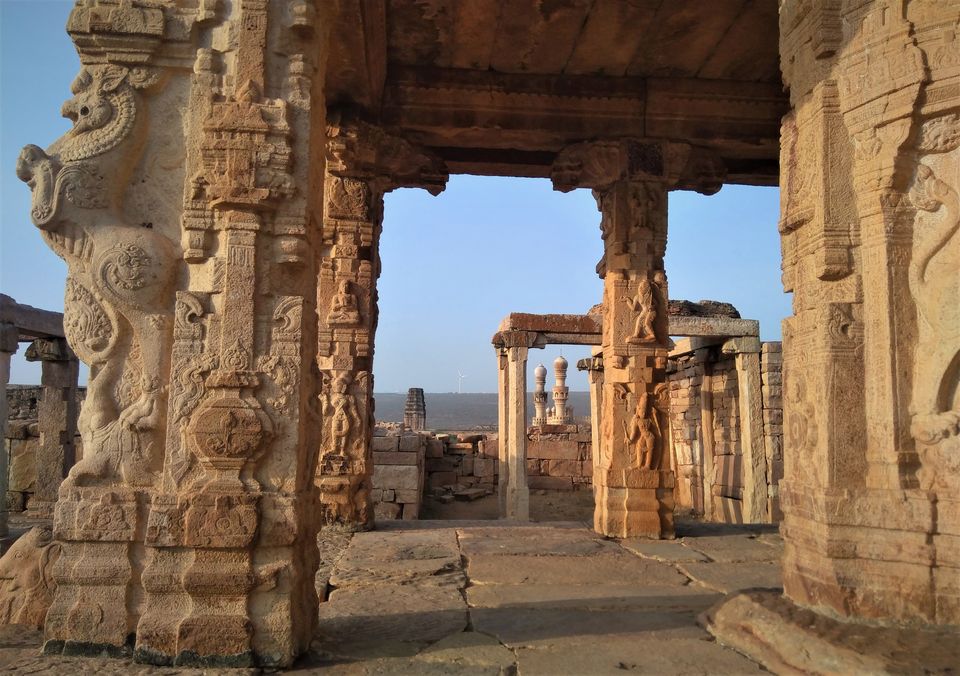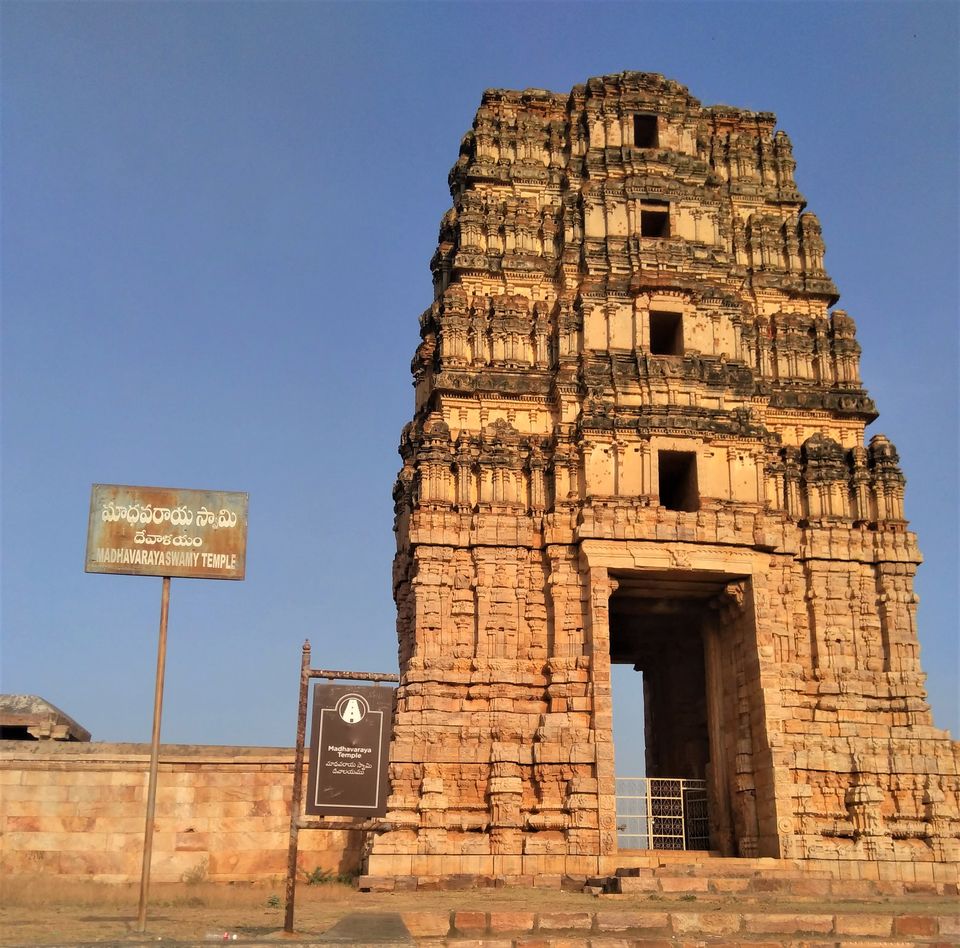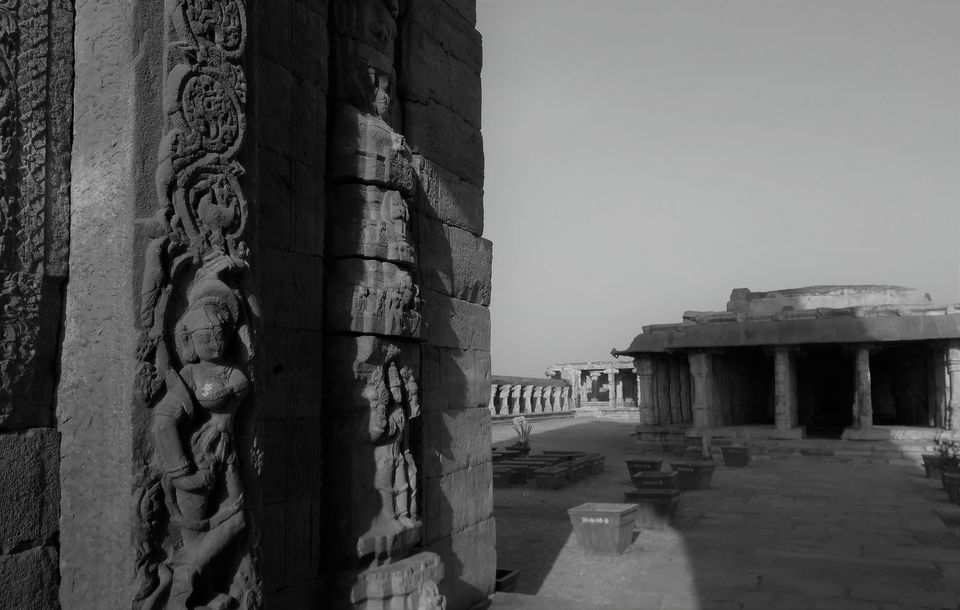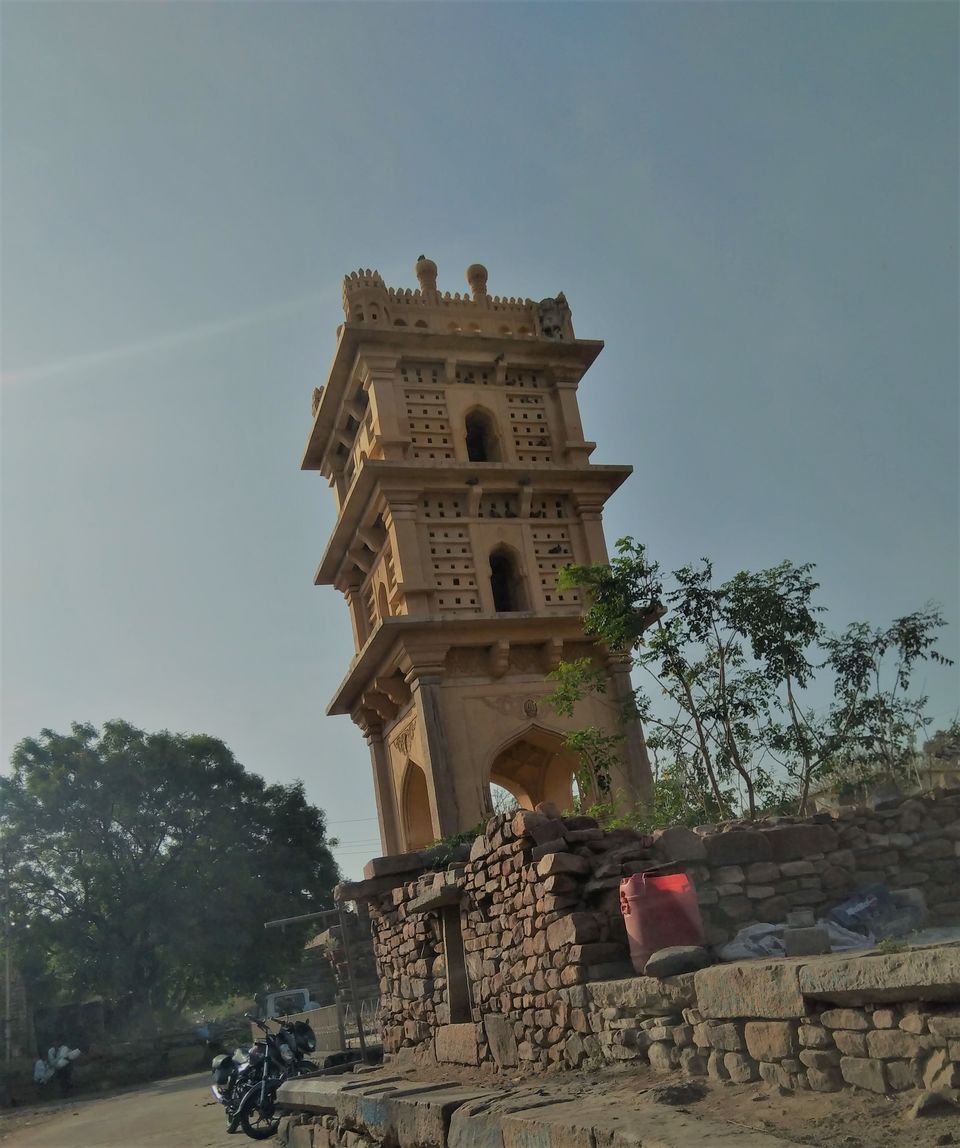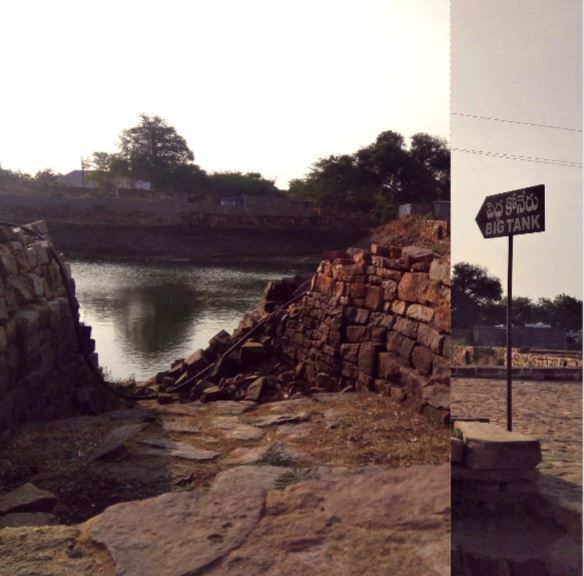 All the above attractions completes the list to be ticked when visited Gandikota, except for the 'Mylavaram dam' which needs to be visited on the way to Gandikota or while going back from Gandikota. We could not make it there, if time provides we can visit the place and enjoy boating as per the information I have collected
We had our breakfast at 'Abhiruchi hotel' and checked out our room before we started towards 'Belum caves' as per our plan
Belum caves are naturally formed millions of years ago due to water flow within the earth well known for mostly stalactite and stalagmite formations
We have clean public wash rooms at this place and we can utilize them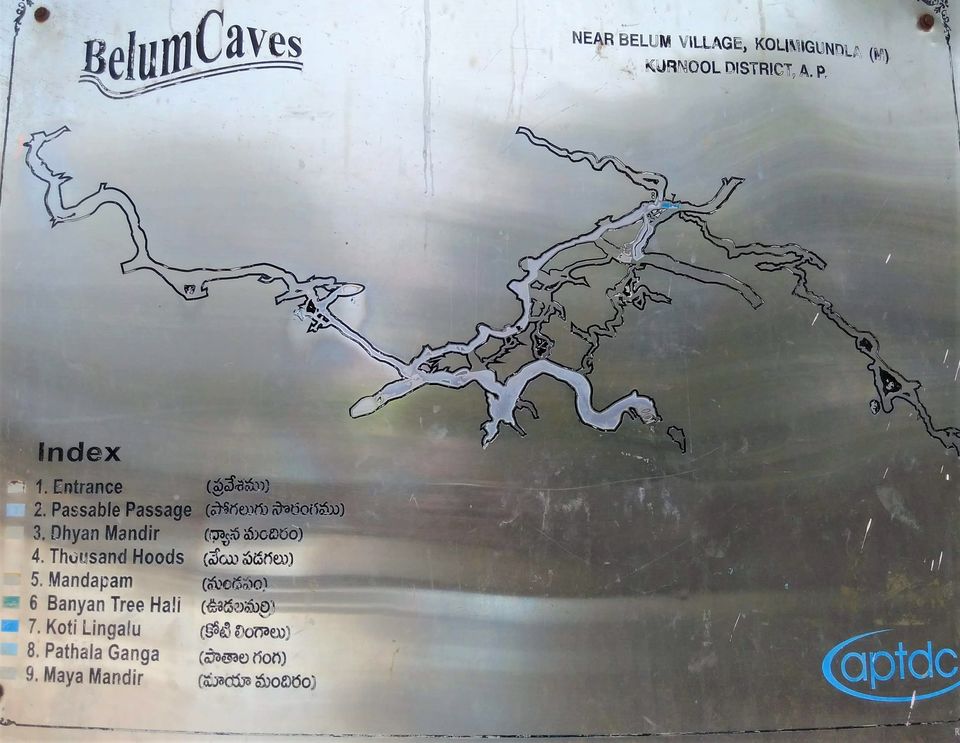 We have an entry fee of 65/- per adult and 45/- per kid aged above 5 years. Also car parking charge of 25/-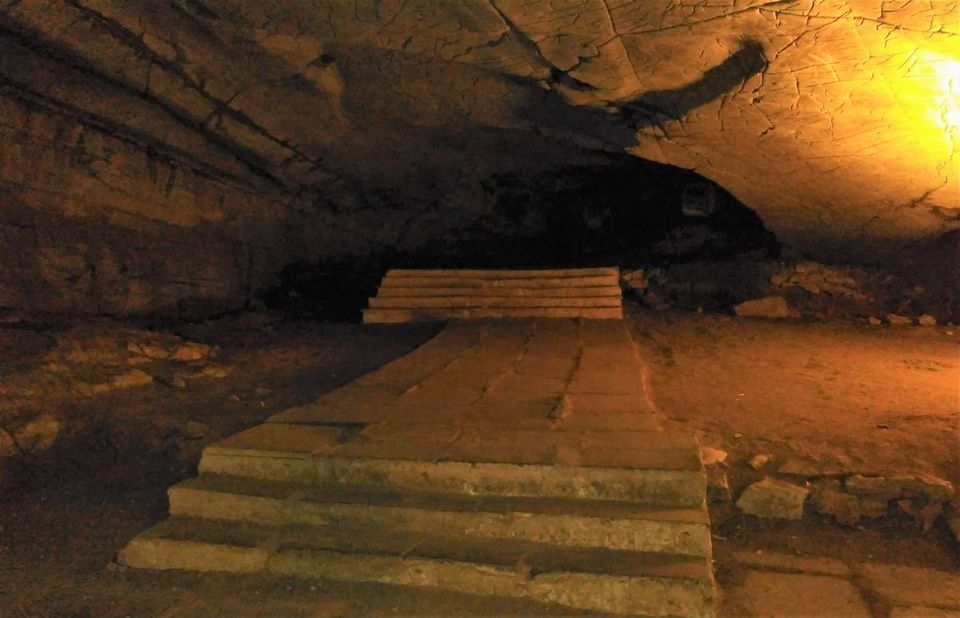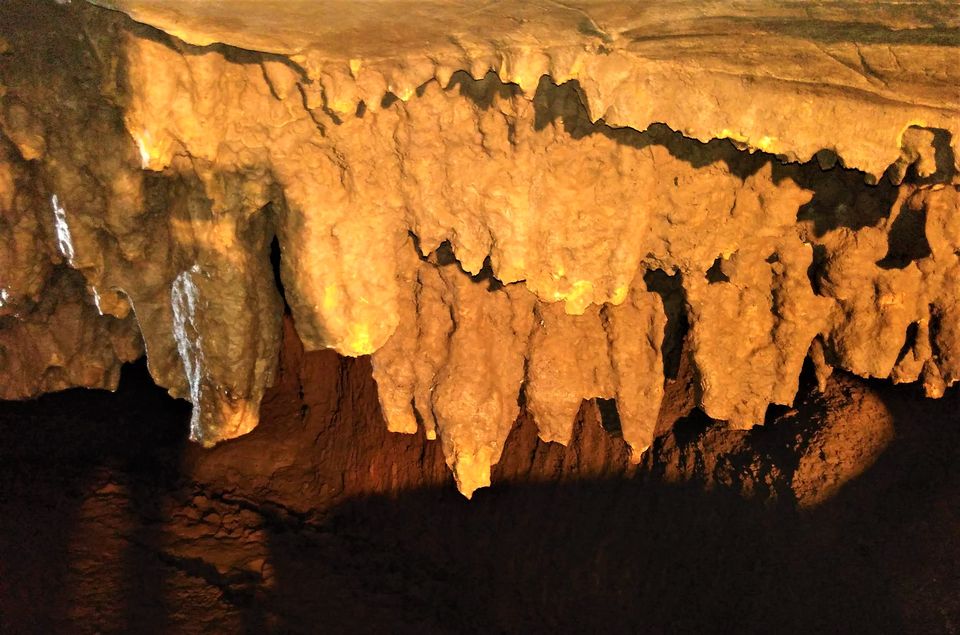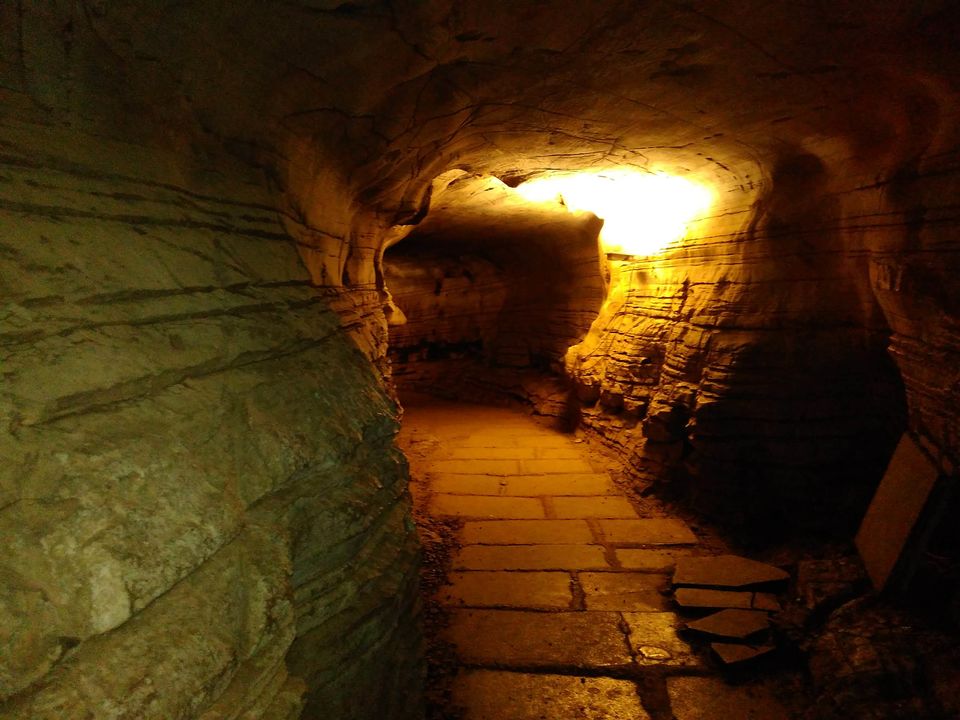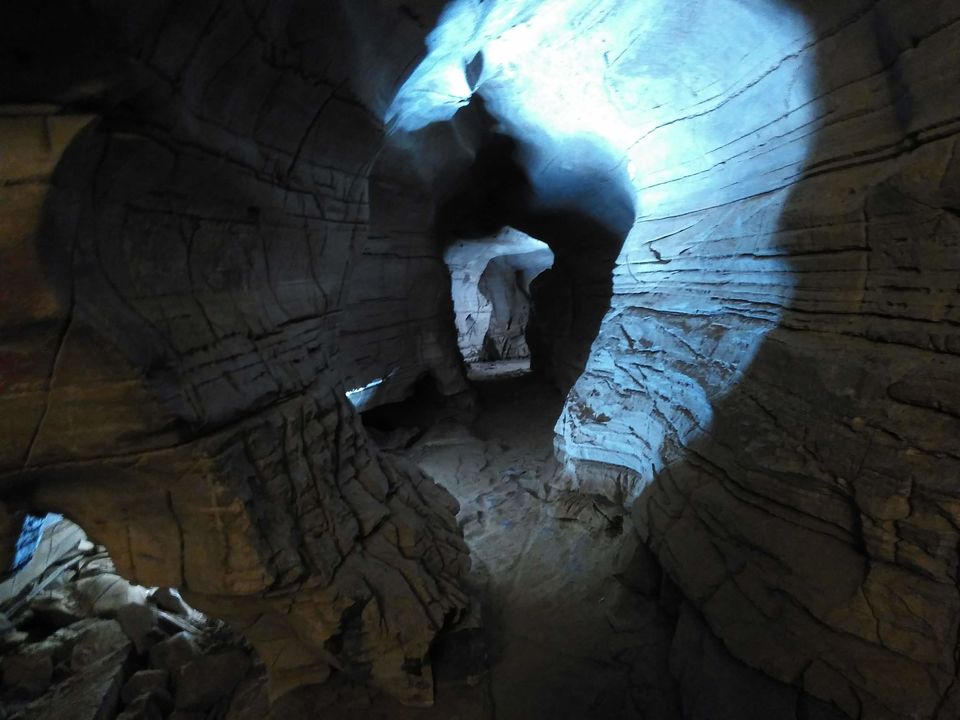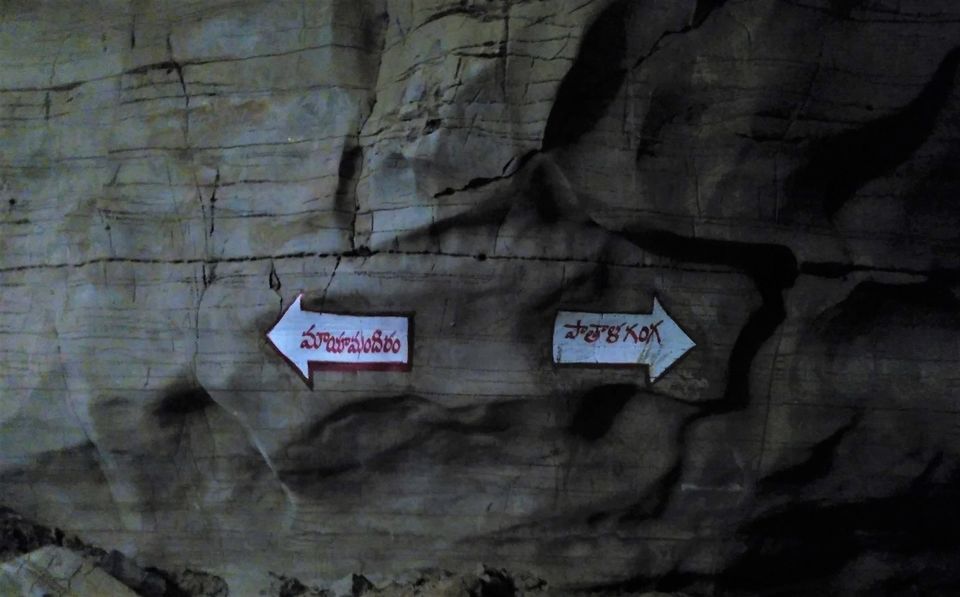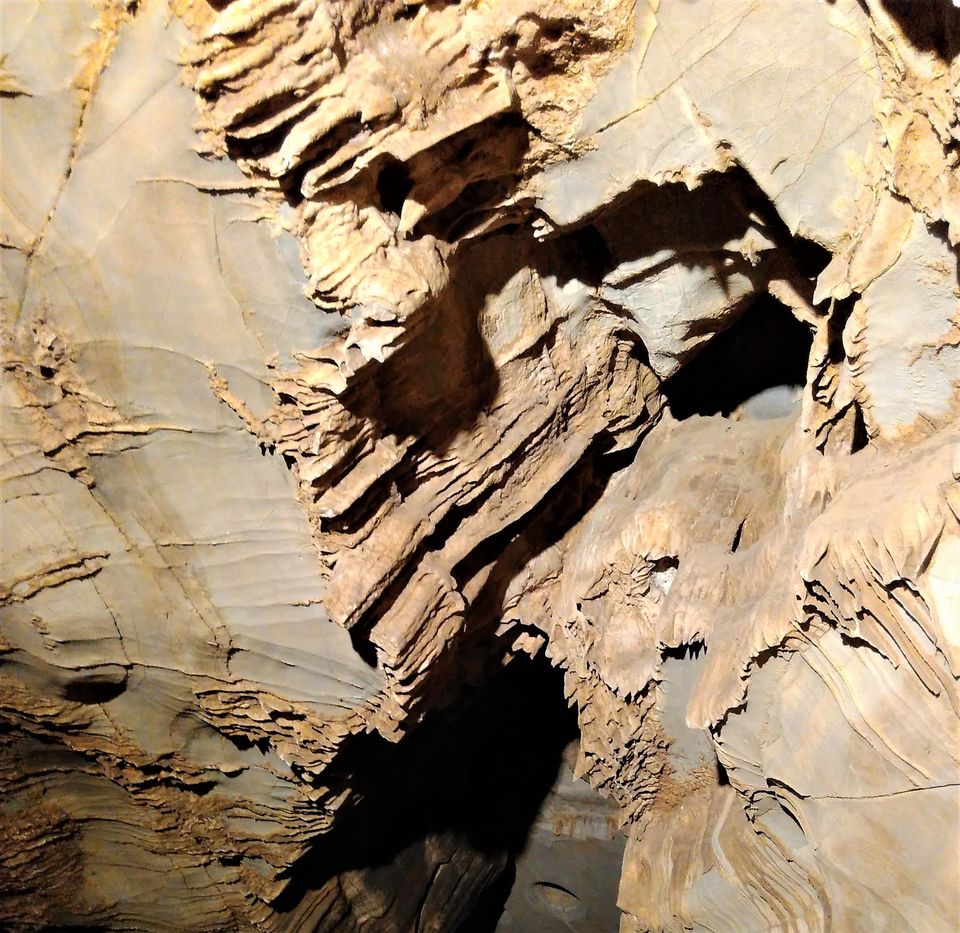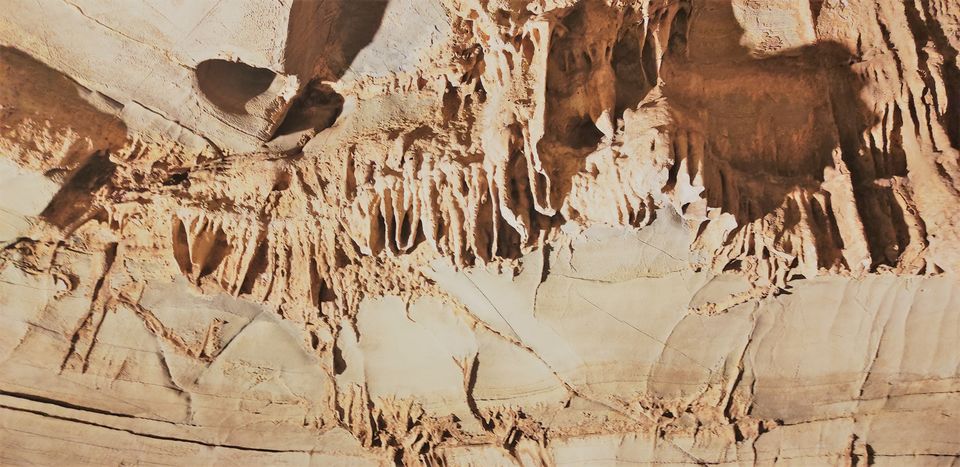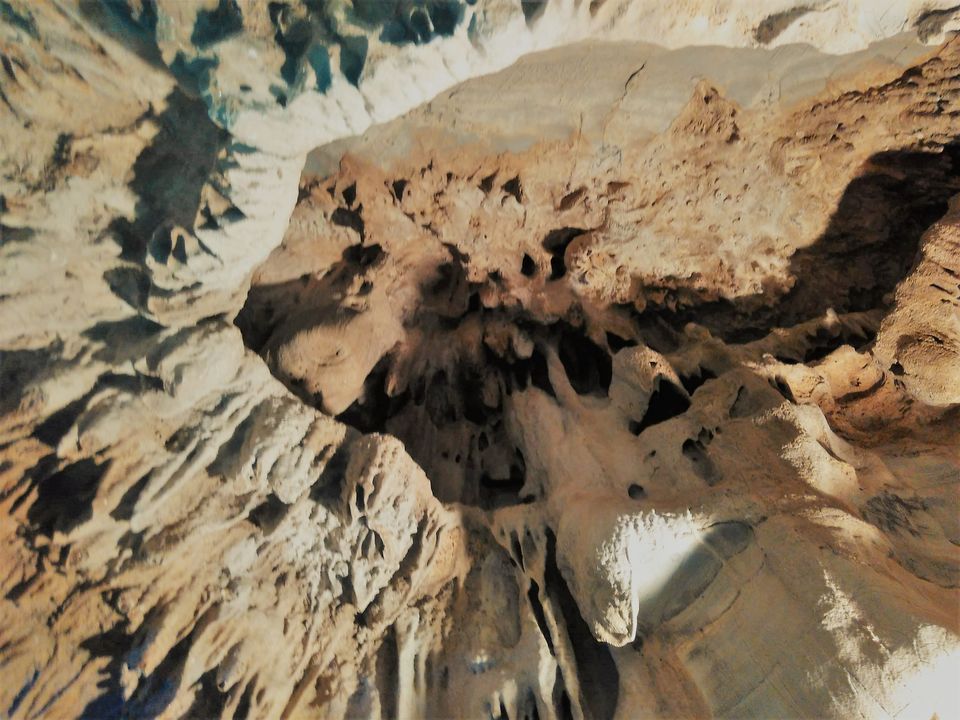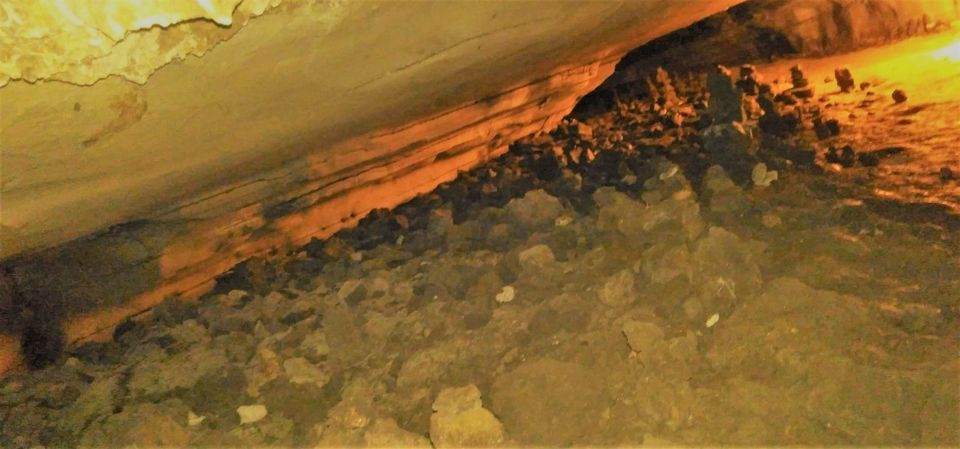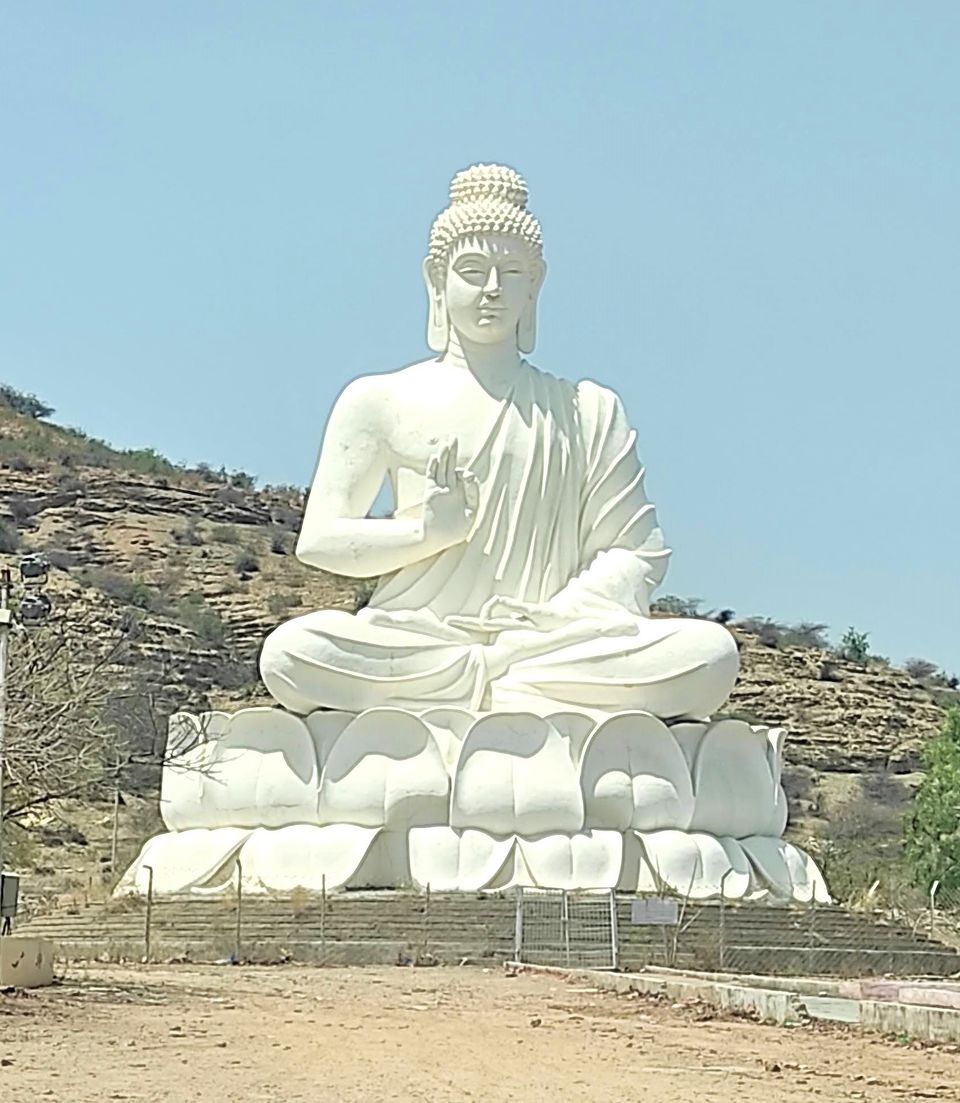 We have this Buddha statue on the way to Belum caves after taking deviation from the main road. This looks peaceful and can spend some time in the mornings or evenings in front of it. Due to hot weather, we just clicked pics for trip memories
We have guide facility at Belum caves, if we are first time visitor we may opt one to know more details within the caves. People with breathing problem may face little suffocation inside caves, though lot of precautions are taken by administrators
We will have to consume lot of fluids when visited in summer to these places, be prepared to consume different packed water and juices. If available fruits like water melon can come to our rescue
Note: If we have a luxury to spend another day or few additional hours we can plan to visit the below places as well
- Banagana Palli
- Yaganti temple
Or for people coming from Bangalore, if they don't mind driving extra, can cover 'Lepakshi' nice historical place near Hindupur.
Also, within the big cement factory i.e. Ultra tech cement factory or Penna cement factory near Tadipatri we have two beautiful temples to visit which is allowed for public. I will update the exact cement factory name in my next edit. I got this information from my friend, so felt its notable to mention in this article
We stared from Belum caves and stopped at Ananthapur for lunch at around 4 pm, just before veg meals services are stopped for the day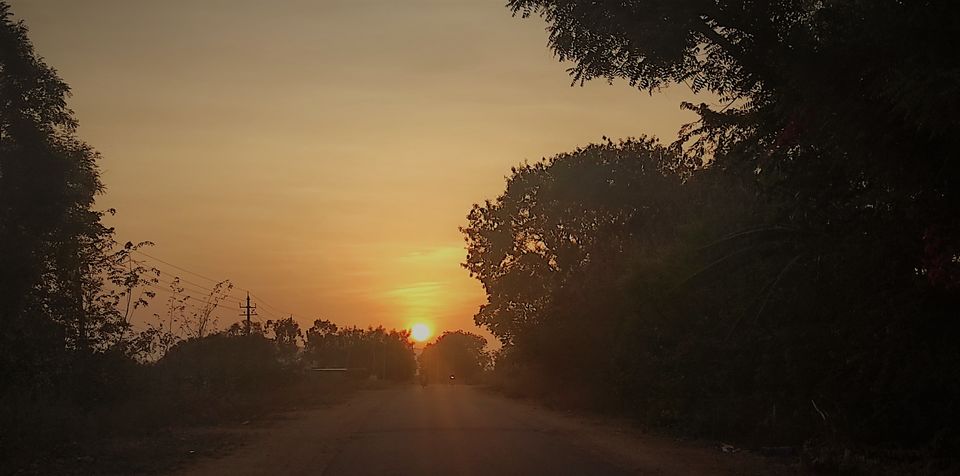 Beautiful sunset pic was taken on the way back home, which was the last one in this journey
Finally, we reached back our home around 06:30 pm on day 2. This puts curtains to our sweet and short trip amidst this on and off pandemic situation
Please feel free to reach out to me if you need more information