Planning a trip in Italy could easily exhaust you since there is just so much you want to see!!!
Italy is an architectural paradise!!
Do make a checklist for for all the architectural marvels. I went to not just the touristy places but was meandering in the most beautiful country sides of Italy where Indians have never even been! And believe me. It's much more marvellous than you can imagine.
This article though only has Milan for you guys!
So Day 1!
Reach the Malpensa International Airport at Milan.
Fly Emirates!!!
I would suggest you to fly Emirates! Tickets are cheap and Emirates staff is very loving and humble.
It would take approximately 14 hrs to reach Milan from Delhi with a 2 hrs stop in Dubai.
The connectivity is very good in Milan. Take a bus from the Airport which will take approximately 45 minutes to take you to Centrale which is the Central metro/train station. The metro maps are very easy to understand. The metro system is very similar to delhi! The metros are though quiet vintage.
Book from Airbnb!!
Pre book your accommodation from Airbnb. The best places to find cheap and very well furnished apartments would be near Ampere and Duomo. It's a university area! You'll find a lot of young crowd and its full of energy.
Since its day1. Take a chill in your apartment and move out for dinner to Duomo.
Be ready for one of the most romantic dinners you can ever have. You will reach the duomo plaza which is a huge open area in front of the ecstatic Milan Cathedral. You are now in the womb of fashion Industry. The birthplace of Prada and Versace.
Places for dinner!- Pick up some pizza from the oldest pizza place Spontini!! U will drown in cheese. M not kidding. Find a nice restaurant on the street facing duomo and enjoy the rest of the night in calm :)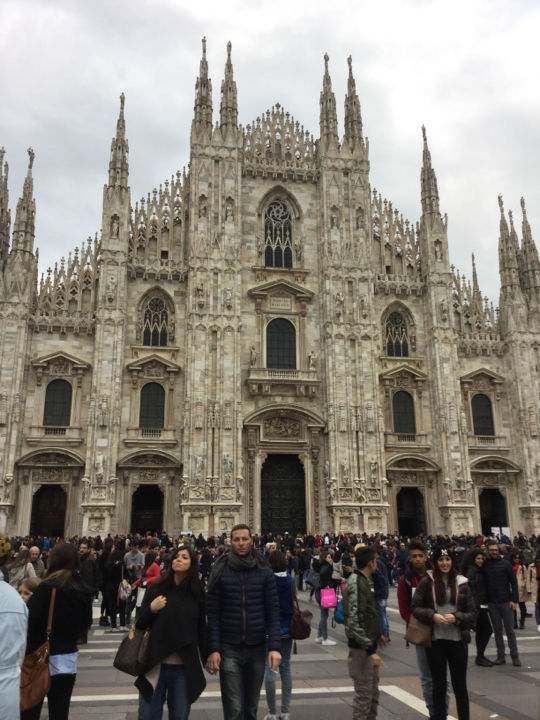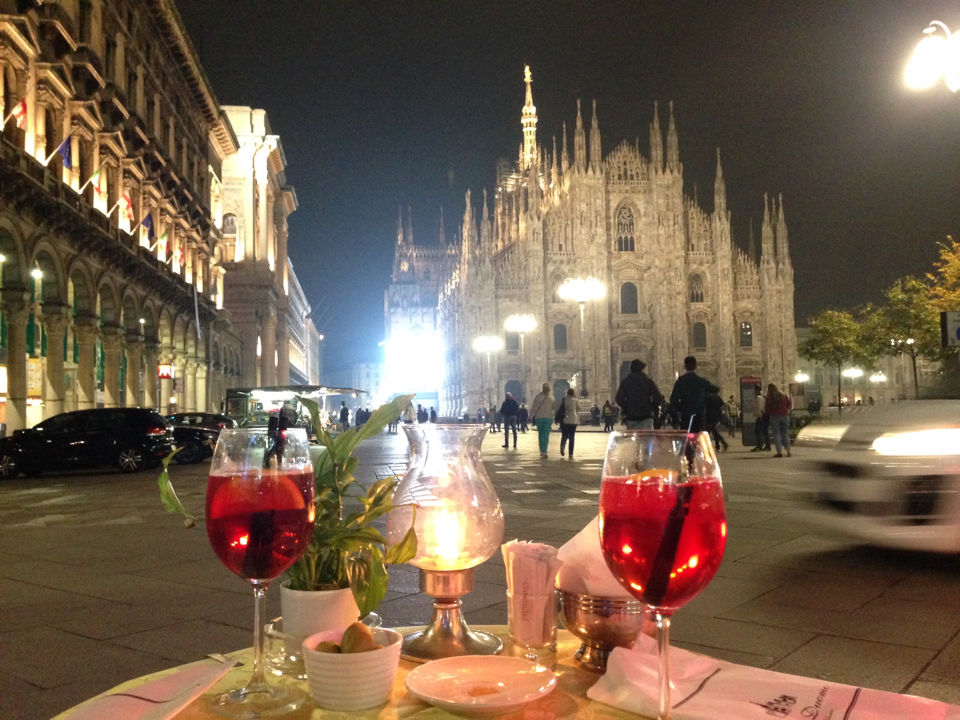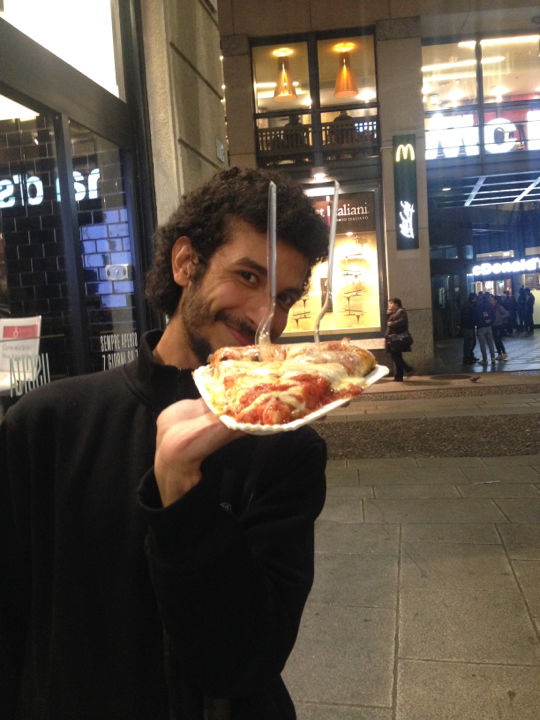 Galleria Vittorio Emanuele.
Also called the galleria! This 18th century glass and iron covered gallery has all a shopper fantasises, restaurants and cafes. Look up to see the magnificent central dome. Look down to see the emblems on the mosaic floor representing the cities of Milan, Rome, Florence and Turin. If you want to return to Milan you are supposed to place your heel on the emblem of Turin -the bull- and rotate clockwise!
Don't forget to visit the Milano Cathedral from inside. Epitome of gothic architectural style which you just can't miss. Along with the cathedral is also a museum which holds the rich artefacts of the Renaissance. Quench your thirst for art you all art lovers!
The last Supper
Leonardo da Vinci's masterpiece, "The Last Supper", is one of the most famous paintings in the world. It covers a wall in the former dining hall of the monastery attached to the Church of Santa Maria delle Grazie. In order to reduce deterioration, admission is strictly limited to 25 people every fifteen minutes. Tickets are often sold out months in advance, so buy them here as soon as you know you are visiting Milan.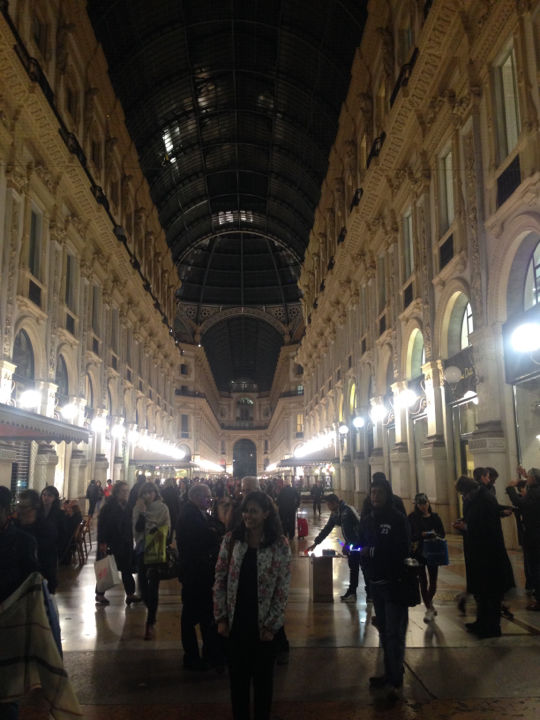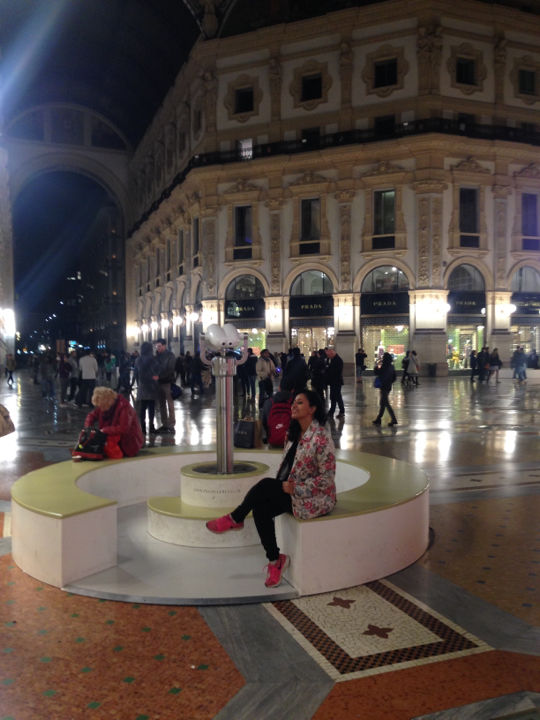 La Scala
You can easily reach La Scala from Duomo by walking. Milan's famous opera house which opened in 1778. Here some of the world's best singers and orchestras can be heard and famous ballets seen. If you cannot book tickets to one of the performances, a visit to the Museo Teatrale alla Scala ( Museum) also includes a visit to one of the boxes where you can look down on the stage. If the theatre is being used, you may not be able to go into the box, so check on the board outside or ask when you buy your tickets.
Navegli
Don't miss out a romantic evening at the canals of Navegli. 15 minutes distant from duomo by tram.
You'll find a lot of restaurants on the streets filled with people! Might find it difficult to grab a place!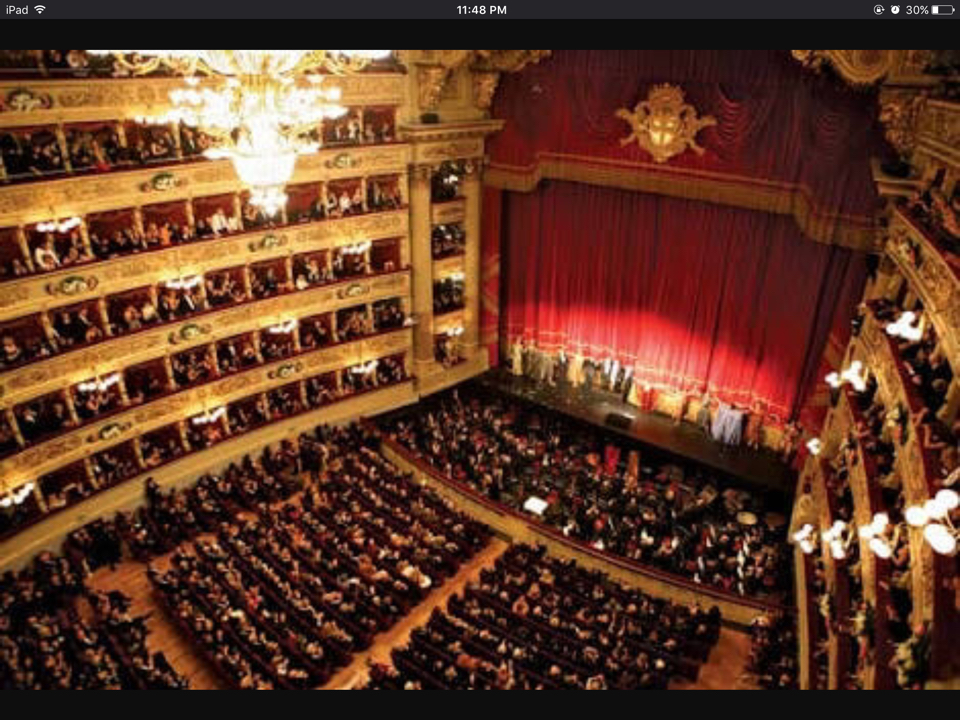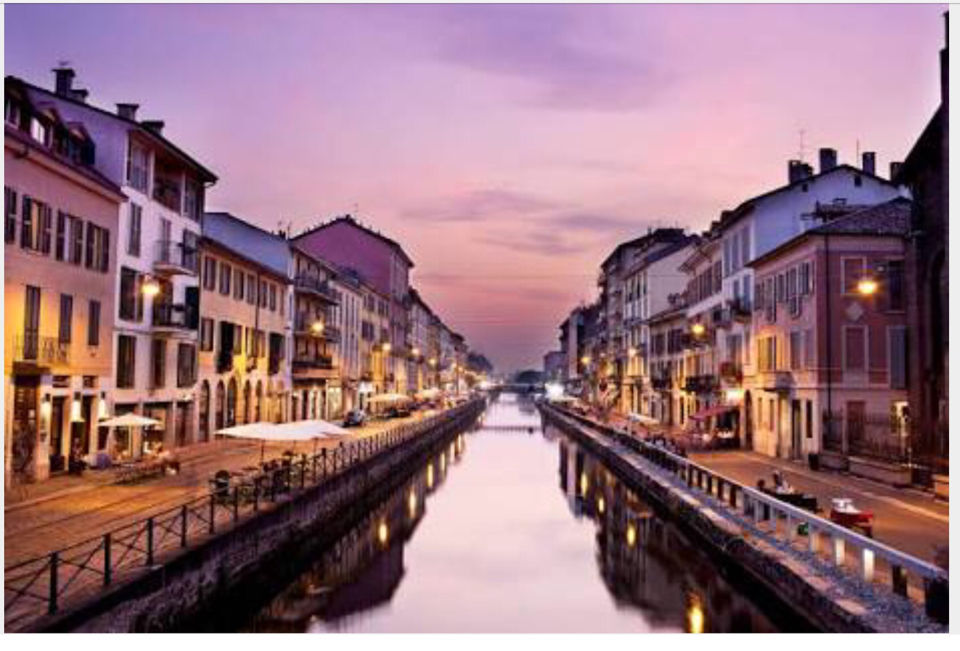 Shopping!!!
How can you not shop in the land of Gucci and Prada? But these brands could give you a heart attack too. Hence lets tell you about reasonable option. Visit the golden triangle which has the famous shopping streets Via Monte Napoleone, Via della Spiga and those that run between them, Via San't Andrea, Via Gesù, Via Borgospesso.
You may also find ur self lucky to land up in a street market which will sell you all kinds of street fashion you can imagine at a very low rate. These markets are setup at a new place everyday! The schedule goes like this.
Monday and Thursday -via San Marco-M2 Lanza
Tuesday and Saturday- via Fauche- Tram 12/14
Wednesday – Piazzale Martini – Tram 12
Thursday – via Ampere – M2 Piola
Friday – Largo V Alpini – M1 Pagano