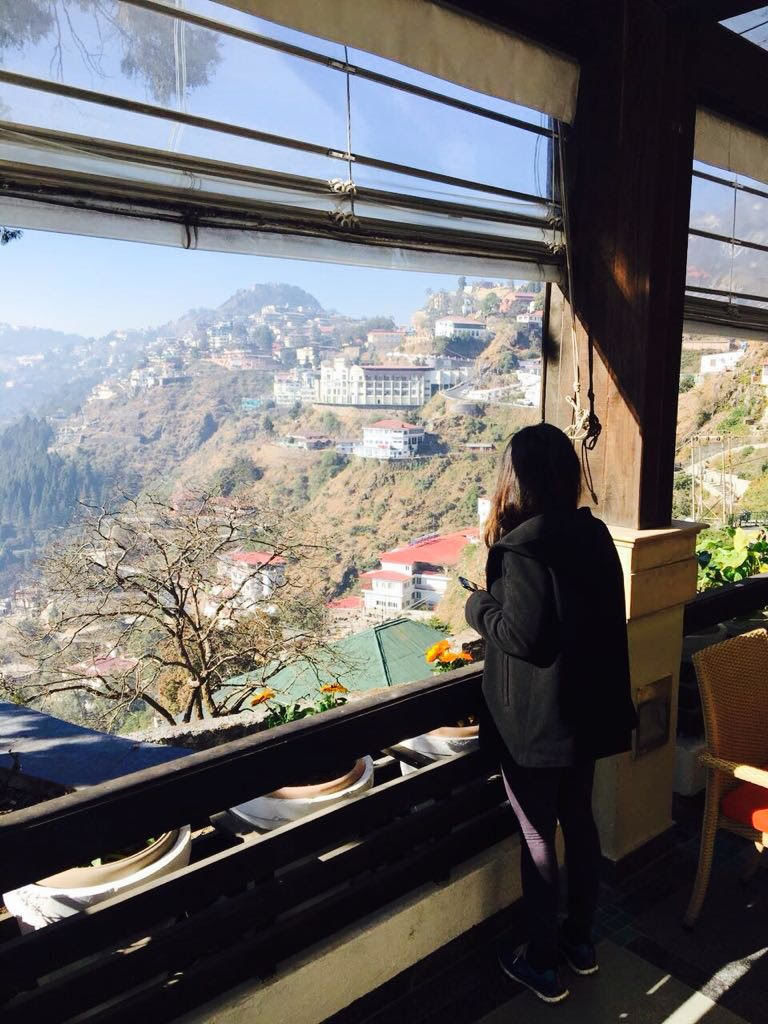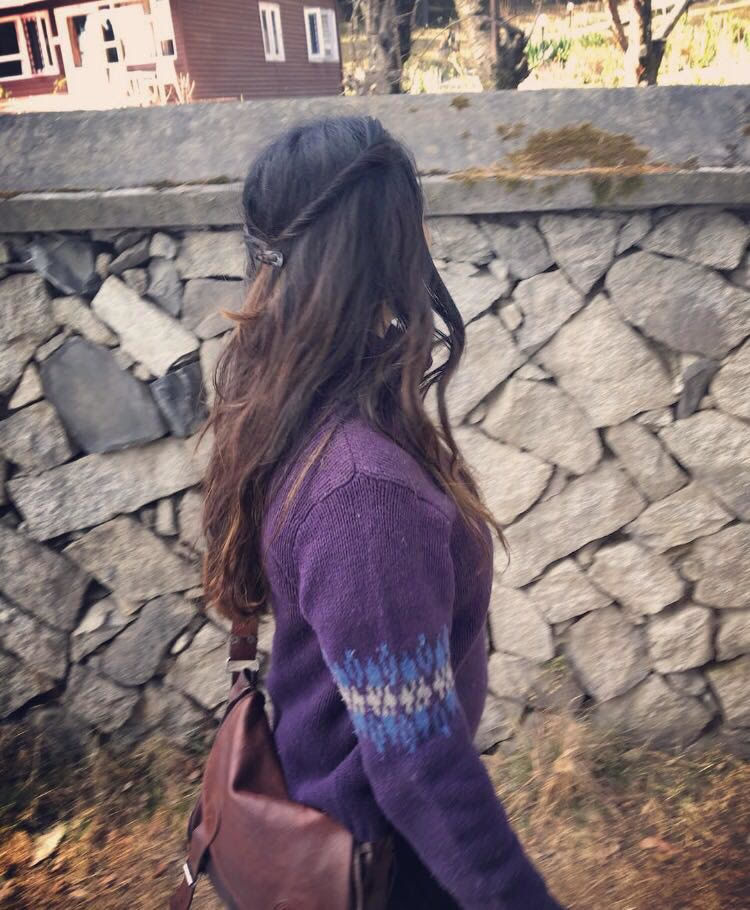 Wanderlust. Definition: Noun; A strong desire to travel.
I have issues. There, I admit it. I admit I am forever consumed and perhaps even tormented by an undying itch to travel. And more often than not, I succumb. I yield too quickly and too often. As I type this, I can see my close friends vehemently nod in agreement, while my boyfriend lets out a sigh of exasperation. As for my bank account, let's just say it's pretty darned unhappy with my financial understanding (or lack thereof). But here I am, basking in the glory of my last travel adventure while I simultaneously plan to catapult myself to my next destination. That, my friend, is the 'travel itch'. It is the complete lack of reason, logic or foresight. And when you get the kind of travel itch you can't scratch (because everything under the sun cautions you to retreat), you go ahead and scratch it anyway. But this article isn't about the travel itch you can't scratch. It is about the impulsive choices you made in the past (and cajoled your boyfriend to make) and the fact that you had a blast! And my trip to Royal Orchid Fort Resort was all that and much more.
A Trip To Royal Orchid Fort Resort
Ideal for
Considering our New Year's resolution was to be more judicious with our spending, I had to wheedle my boyfriend into accompanying me to the fantastic Royal Orchid Fort Resort tucked away in a gorgeous location, isolated from the din of the city of Mussoorie. Although it is perfect for romantic getaways, it serves as a great place for family get-togethers too!
About the property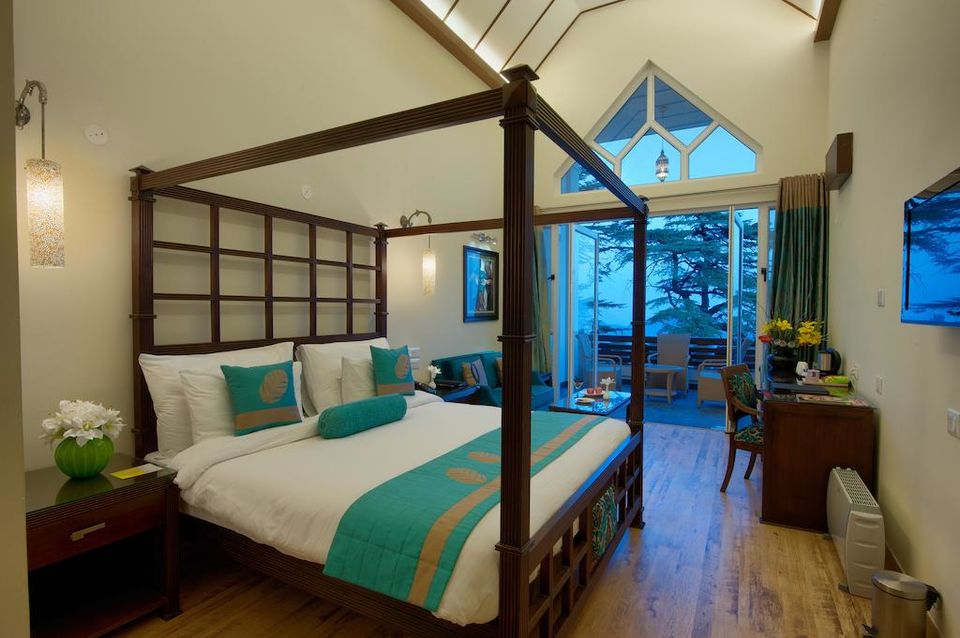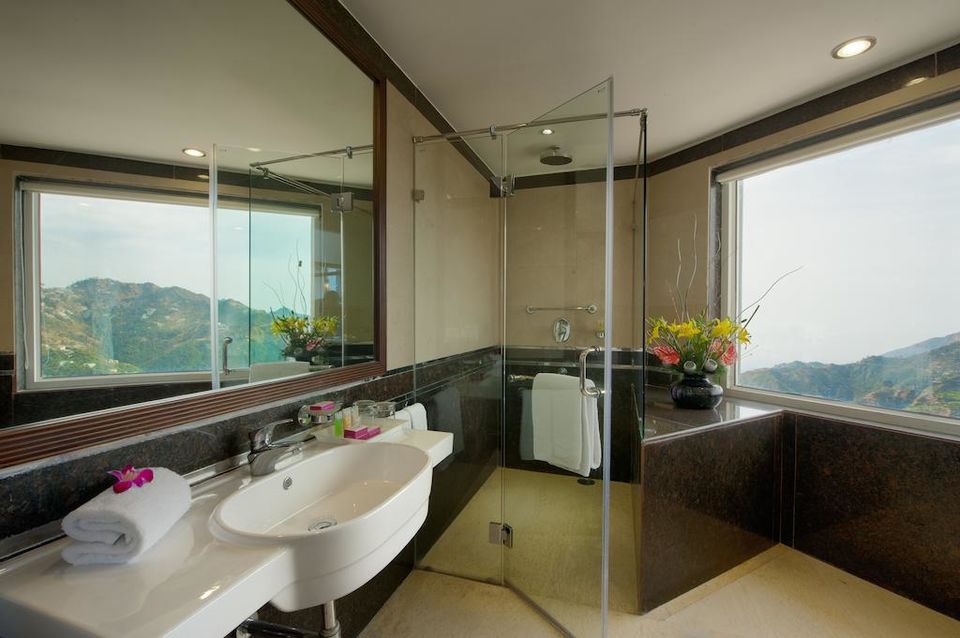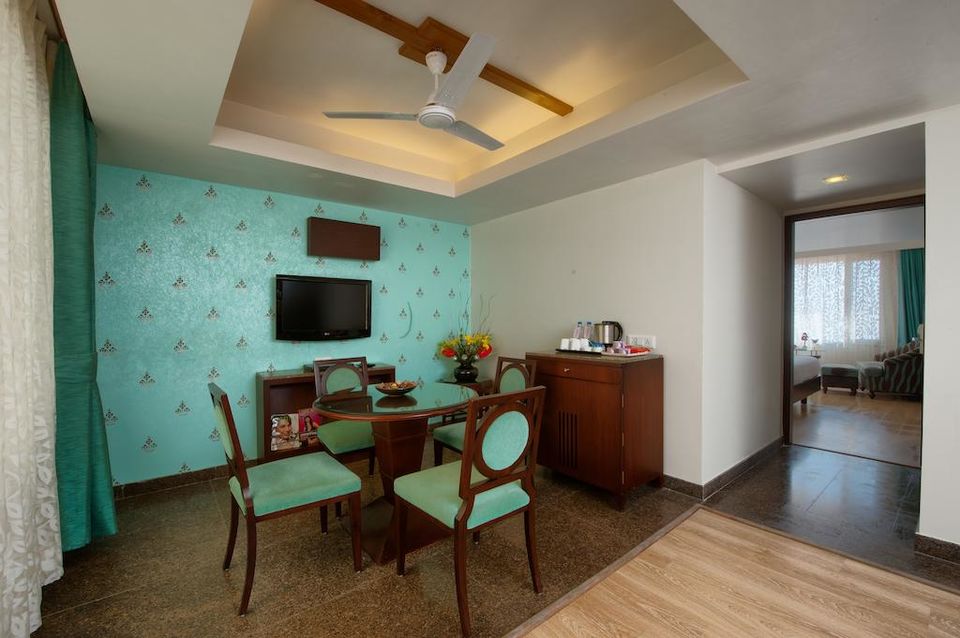 As we trudged along the steep, winding road leading to the Royal Orchid Fort Resort, we couldn't help but marvel at the impressive entrance gateway – a solid door adorned with brass handles, akin to historical entrance gates of forts and palaces in India. As we approached the porch, we were warmly greeted by the staff that ushered us to our room.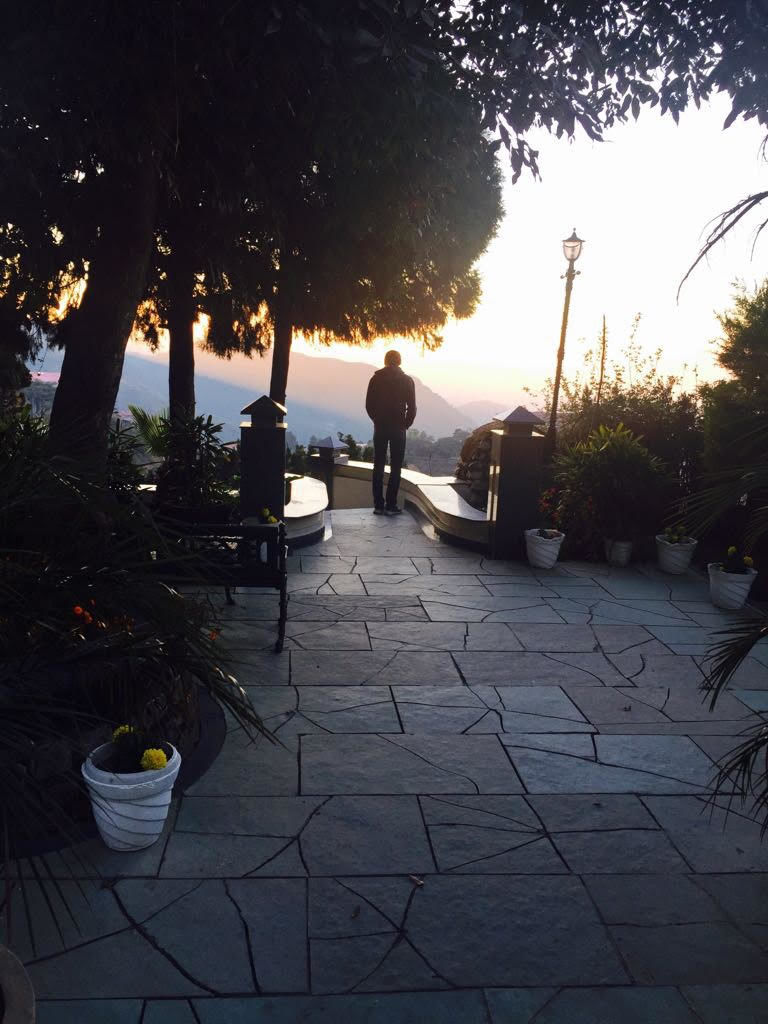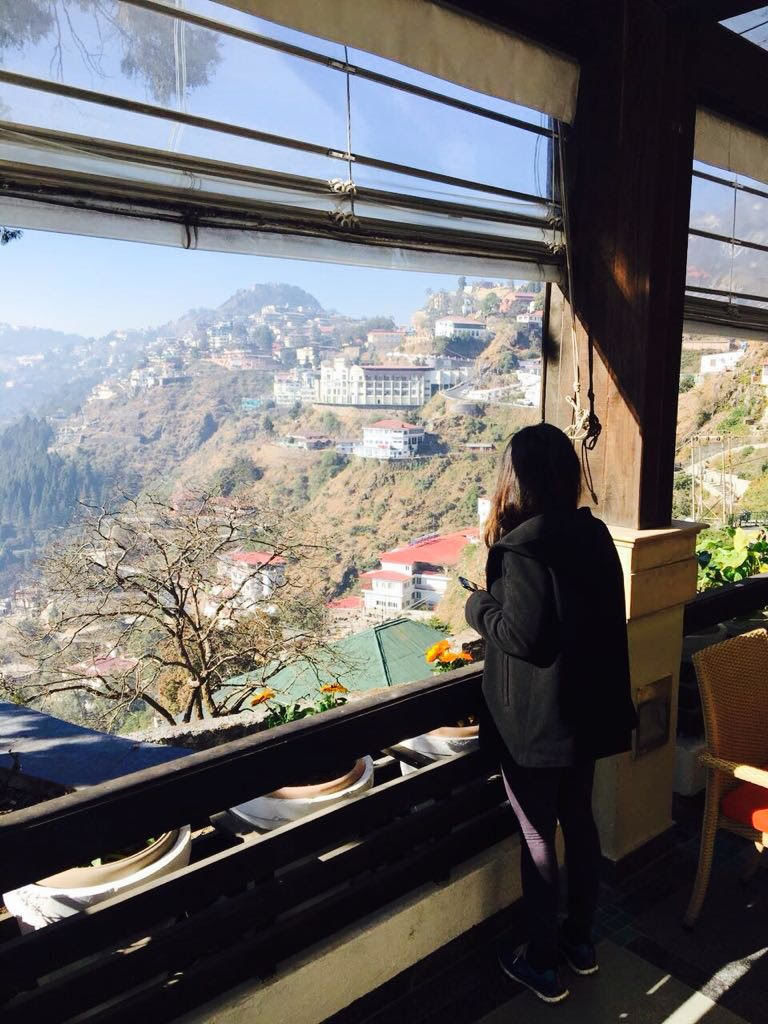 Although located on the central Picture Palace Road in Mussoorie, the Royal Orchid Fort Resort is nestled in a quiet setting and offers a harmonious blend of luxury, comfort and grandeur that resides in the lap of lush greenery. You can enjoy splendid views of Mussoorie and its cone laden pine trees, as well as Doon Valley. Doesn't get any better than this, does it?
The Royal Orchid Fort Resort offers 56 well-appointed and tastefully-decorated rooms and suites, furnished with all modern amenities. Rooms are colour-coordinated in pleasant pastels and have delightful four poster beds made of teak wood, emitting an irresistible old world charm.
Food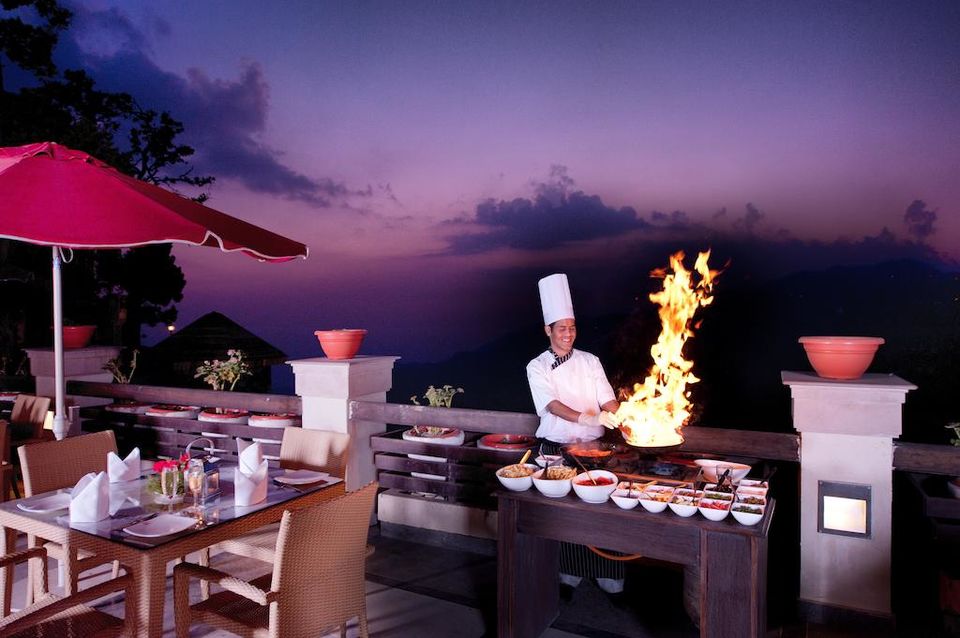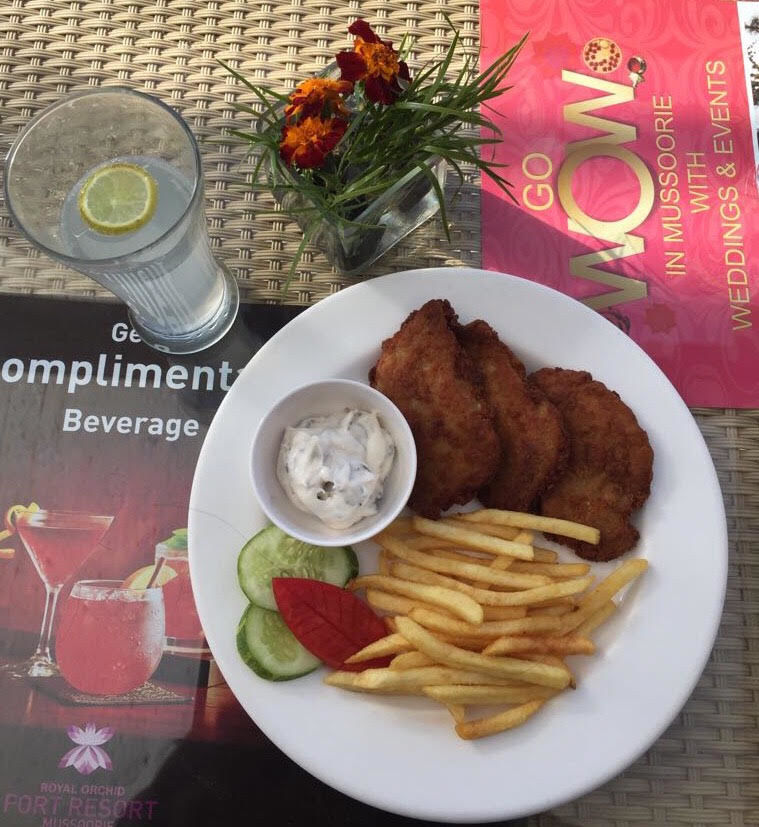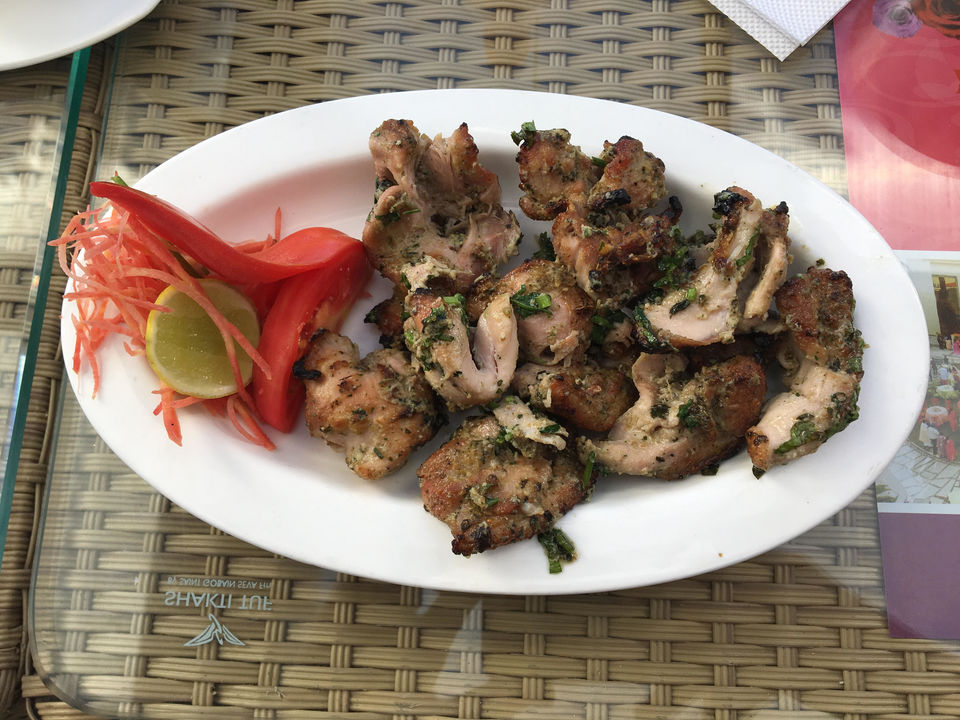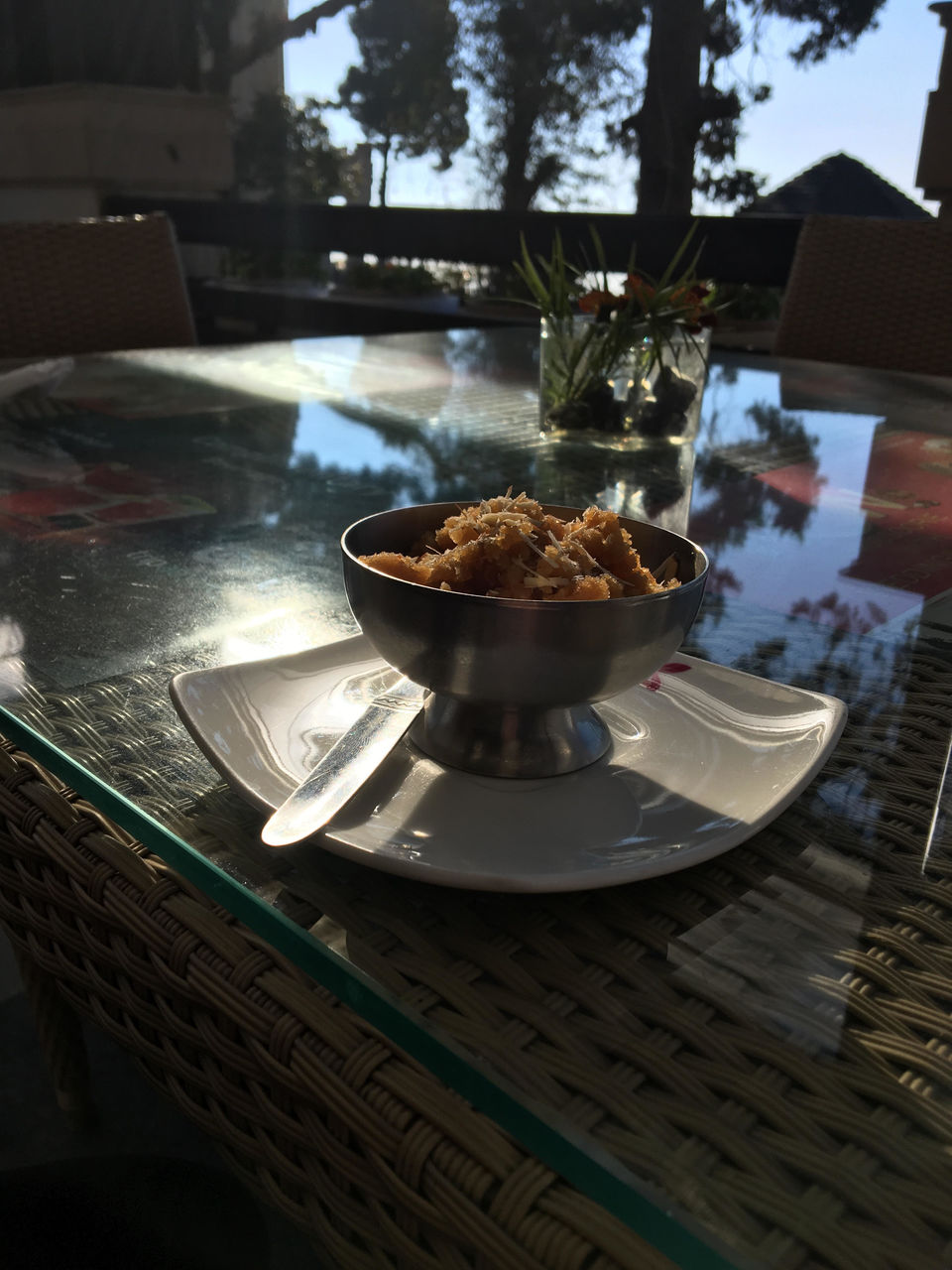 We decided to sabotage our clean eating habits for a couple of days and geared up to embark on an unforgettable culinary journey at the hotel's fine-dining restaurant, Pinxx. This trendy multi-cuisine restaurant serves Indian, Chinese and Continental cuisines. If you're looking for something more exclusive and possibly romantic, you can ask the staff to serve your meal at the Gazebo, the hotel's private dining space with a grand view of the valley below.
Cost
The cost for double occupancy starts at a reasonable price of ₹5,400. This includes a hearty breakfast that will satiate your taste buds!
Best time to go
The months of April, May and June are pleasant and that's when the crowds pour in. If you wish to see snowfall like me, visit Mussoorie during winter (October to March). Avoid the months between August and September, because this is when Mussoorie witnesses heavy rainfall.
What to do here and around the property
The resort knows just what to do to make your vacation a wholesome affair. For borderline fitness fanatics like us, the hotel offers a fully equipped gym. So gorge on delicious treats then hit the gym to burn off some vacation calories! However, if your goal is to unwind, treat yourself to a rejuvenating experience at the hotel spa where you can choose from an array of massage therapies.
Check out this popular waterfall surrounded by lush forests
Located at a distance of 15km from Mussoorie, the Kempty Waterfall is wildly popular among locals and tourists and has the distinction of being the biggest and prettiest waterfall in the area.
Walk down this scenic pathway
Enjoy a stroll down this paved pathway and inhale the sweet aromas of the lush pine forests. This charming road is also popular for horse-riding and boasts of a grand view of the sunset in the Himalayas.
Be amazed at the abundance of flora and fauna at the Benog Mountain Sanctuary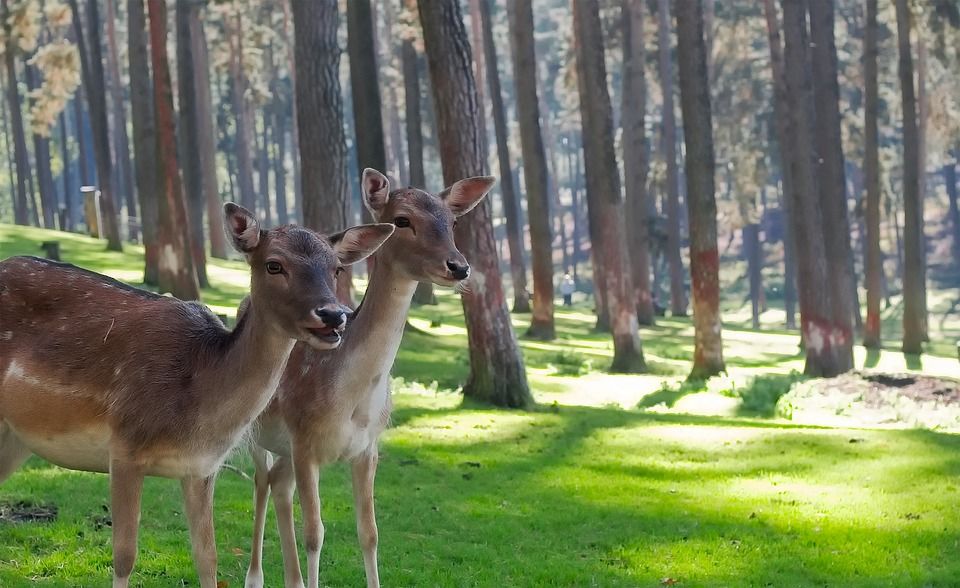 Located about 11km away from Library Point in Mussoorie is Benog Mountain Sanctuary. Surrounded by pine and old cedar trees, this sanctuary is a must-visit for anyone who wants to be one with nature. Soak in the natural beauty all around you and don't forget to catch the sunrise and sunset here!
Getting there
By air: The closest airport to Mussoorie is the Jolly Grant Airport in Dehradun, which lies approximately 54km away (and takes about one hour). It offers daily connectivity with New Delhi. Once you get off at the airport, hop on a local bus or hire a cab to get to Mussoorie. You could also request the hotel for a pickup.
By road: The picturesque route to Mussoorie makes it perfect for a great road trip. Take NH58 till Roorkee (via Meerut and Muzaffarnagar), and NH72-A till Dehradun. Then get on the New Mussoorie Road to get to the hotel.
By train: Several trains such as Shatabdi Express, Mussoorie Express, and Nizamuddin AC Special connect New Delhi to Dehradun. The latter two trains are overnight trains. Expect the journey to last around five to six hours, depending on the train chosen.
If you haven't explored the world with your better half yet, would you like the chance to do it for FREE? Say what?! Yep, that's right. If you wish to go for a trip with your partner for zero expenses, go here. So what are you waiting for? Get on it right now!
When was the last time you travelled with your partner and had the time of your life? Write about your experience here.
In association with Royal Orchid Fort Mussoorie
All images, unless mentioned otherwise, are taken by me.
Frequent searches leading to this page:-
royal orchid fort resort mussoorie, royal orchid fort resort, royal orchid fort resort wedding, resorts in mussoorie