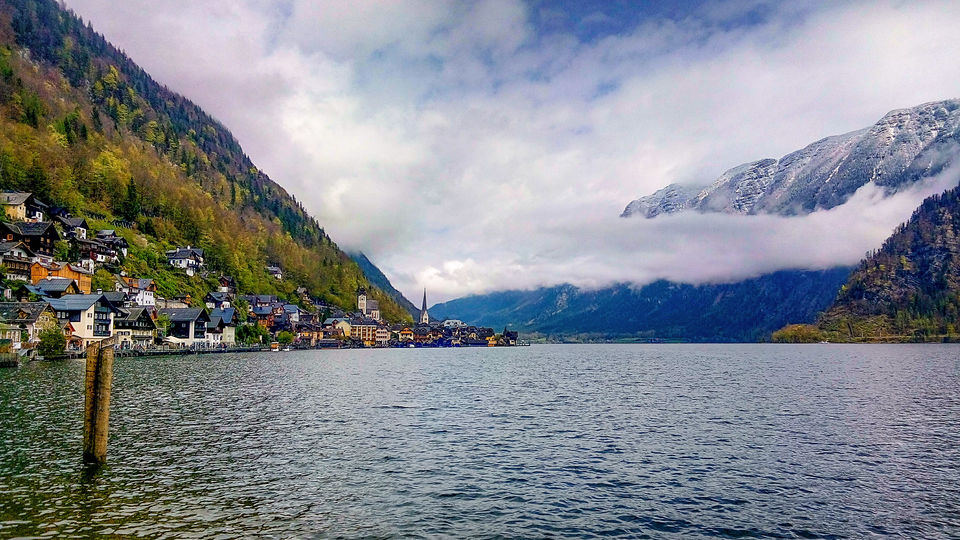 Visiting Europe and not spending a few days to appreciate the breathtakingly beautiful alps would be sinful. Although the alpine charm of Europe is evident in a lot of of Central European countries, wouldn't you rather that you had a moment's peace to yourself, away from peaks that every other tourist wants to conquer? From my travels across Switzerland, France, Germany and Austria, I would totally recommend the last of the four countries. While the Swiss and French alps have always been eye-candy, the alpine ranges of Austria and Germany are far more secluded and promising in terms of the kind of experience every budget traveler seeks :') From the Bavarian region in Germany, it is an easy train+bus ride to villages that populate the alpine meadows of Austria.
Starting in Munich, the federal capital of Bavaria, hop onto a train to Salzburg from where you can use the following itinerary to plan a good 2 days in the alps.
i. Sankt Gilgen
Have you watched Sound of Music? If not, you must! At least to inspire yourself to visit this town where Maria lived her fairy-tale a long time ago. Situated on the banks of lake Wolfgangsee, the town is the most heart warming place to start your journey. The mere bus ride from Salzburg to this place is enough to set your spirits soaring and of course there is no stopping, once you are off-board.
I was here in the Easter of 2017. Being treated to gigantic easter eggs over the free breakfast served in a lake-side restaurant after waking up to some mesmerizing views is only something I could have dreamt off, especially for the mere 27 euros I paid for my accommodation. It was a storm-torn evening when I arrived in Sankt Gilgen, so I had to wait until next morning for a clear view of the mountains. But a walk around a town studded with spring blooms, the occasional clearing of clouds, exposing obscure mountain peaks and the background music from church bells that chimed spot-on, at the end of every hour seemed like the perfect remedy for bad weather!
I am not one for luxurious travel, but with European weather being at its unpredictable best in seasons like spring, affordable luxury restores my faith in being able to get the best out of traveling under adverse weather conditions, like an insurance cover does for life :P My accommodation being right on the shore of the Wolfgangsee lake gave me the freedom to take an early morning stroll before I bid goodbye to this petite little town and made my way to Hallstatt.
ii. Hallstatt
I was brimming with excitement for this one, even though the weather report read "thunder storms & hail storms". Like they say, when you are in much anticipation after doing all you can to make things happen, the universe conspires against all odds to assist you. I would say, this visit was one such instance in my history of travels.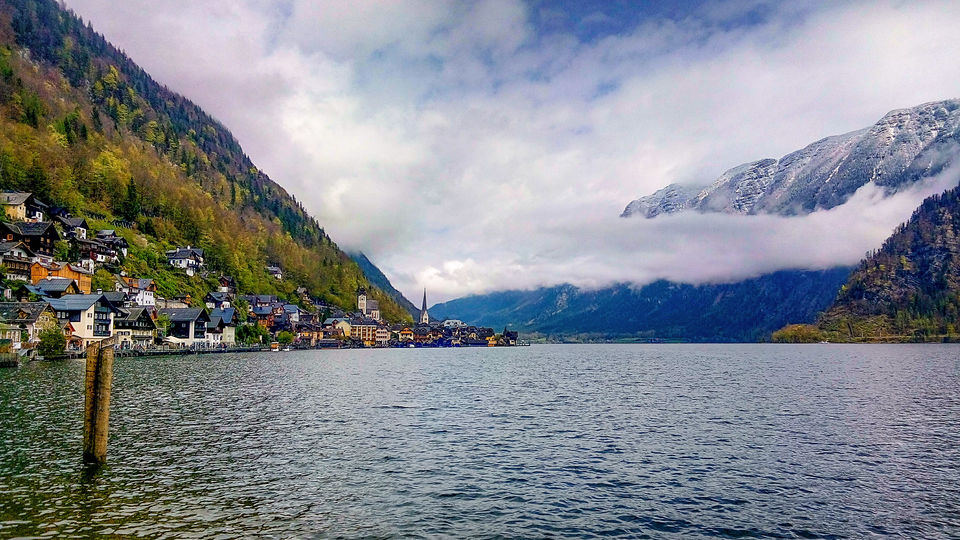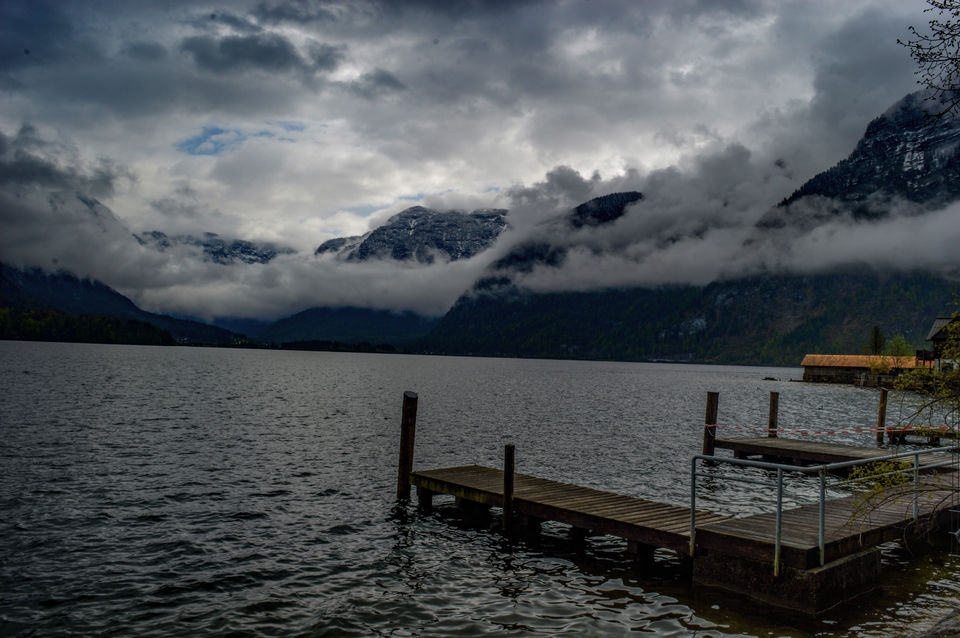 It had rained, stormed and snowed all through the previous evening and the trend continued until just before my bus from Sankt Gilgen entered Hallstatt. The sun made a brief appearance then and gradually shone sharply enough to tell me that the thick clouds which engulfed the cavernous hills would soon be moving away. Likewise, they did, giving me my best memory of this spectacular town which is considered so beautiful that there is even a replica of it in China. So it wasn't surprising to see the place infested with tourists from around the world. Just like me, they had come to ogle at the mountains and easter decorations outside traditional wooden houses which have stood there forever. Luckily, having arrived here early, I wasn't stranded amidst them. I still had some of it to myself as I wondered about the ancestors of the swan that were imported by an Austrian empress long long ago. Much like the place itself, even its history sounded like a fantasy. After spending a couple of hours admiring Hallstatt town, I decided to make my way back to Gosaumuhle, when the place started to get crowded.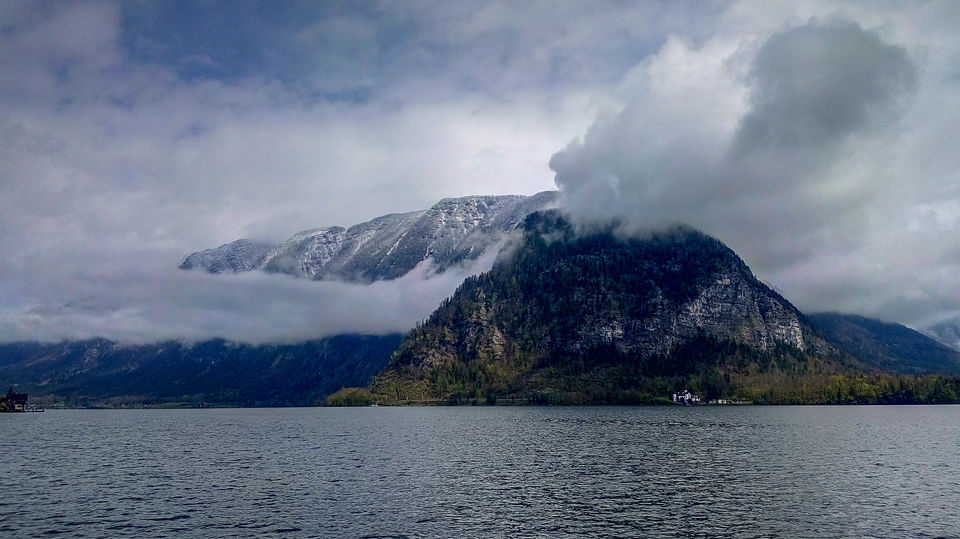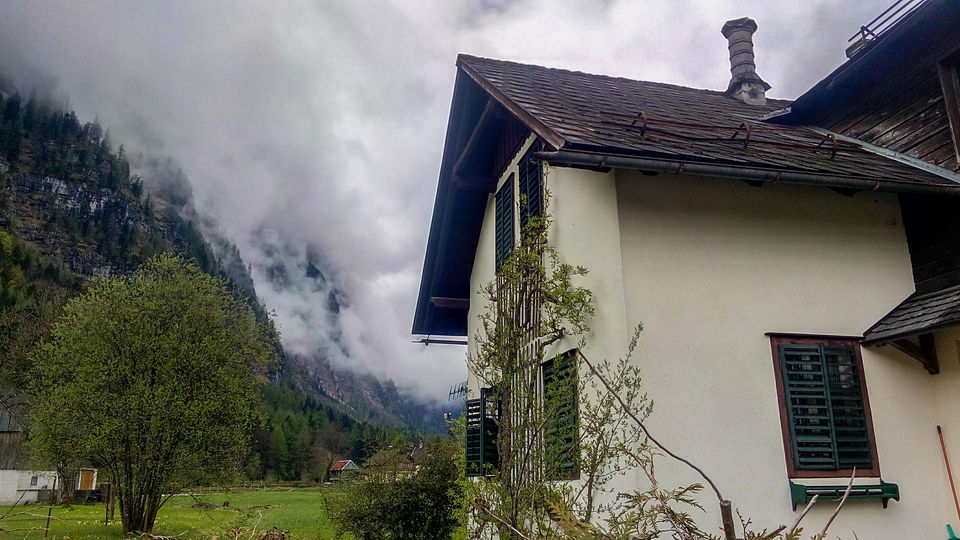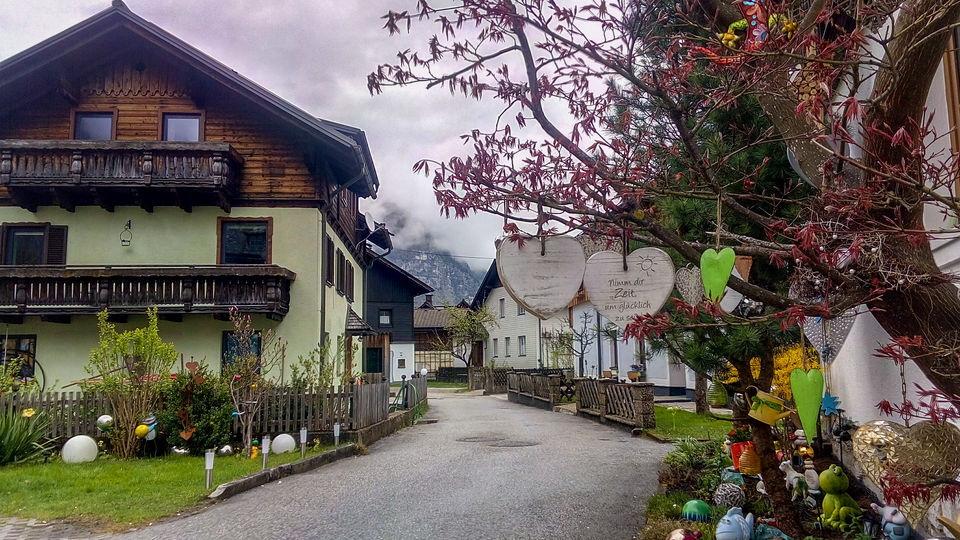 Until then, I wandered around the banks of lake Hallstatersee, thanking the Gods for having me born in the 21st century. Apparently, except for boats and some hard trails, there was no way to gain access to the village until the 19th century. So it is only fair that so many tourists flock to see this place which was an undiscovered beauty until very recently. Nevertheless, I had my plan chalked out to escape all the hustle and let the alpine charm of Austria whisk me to the fairy tale I had come to live.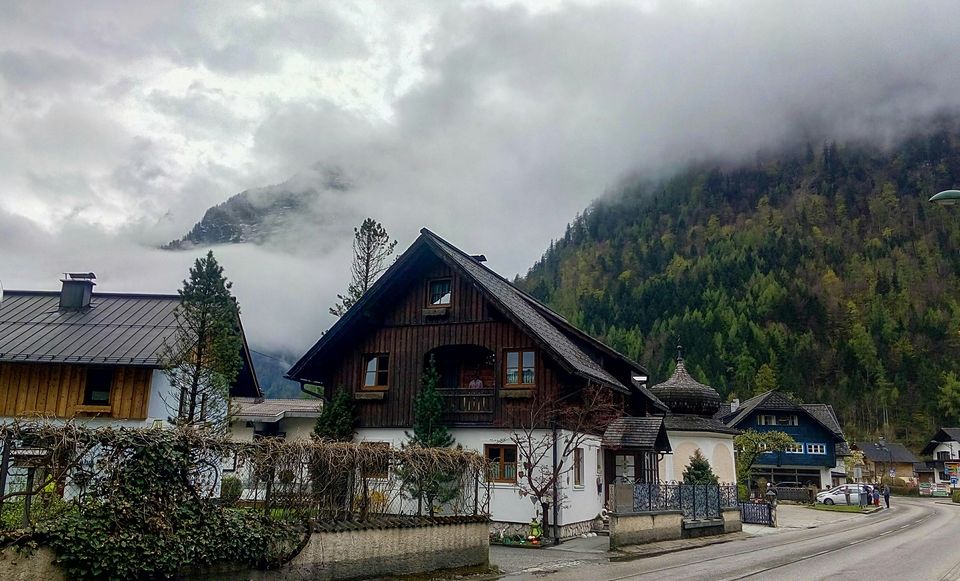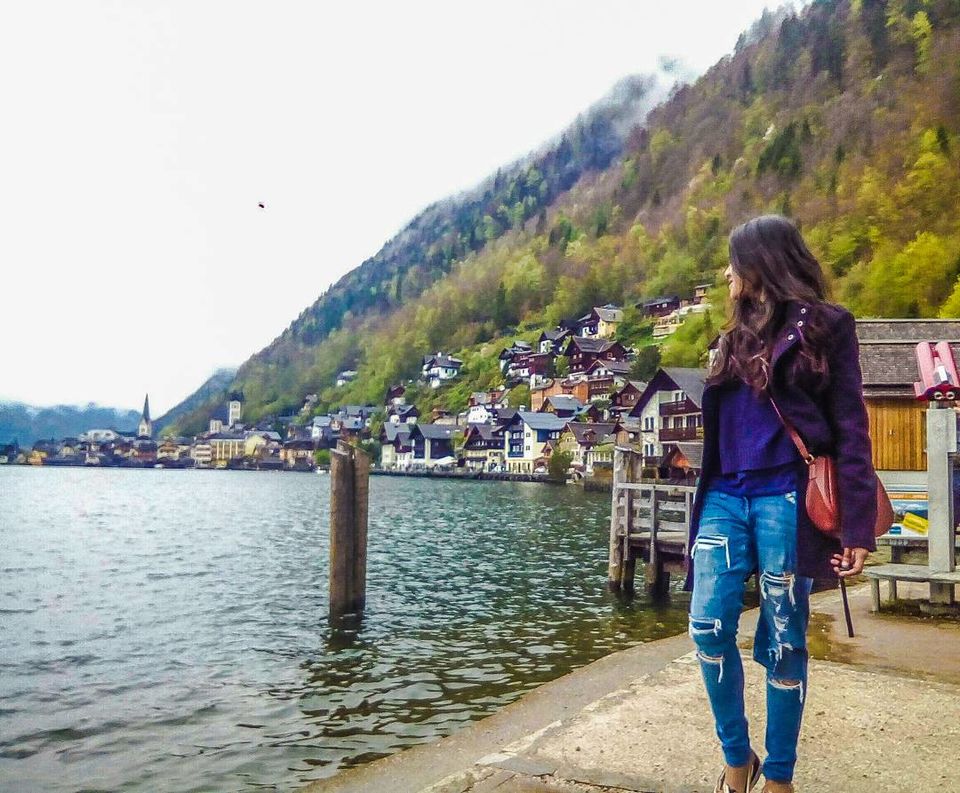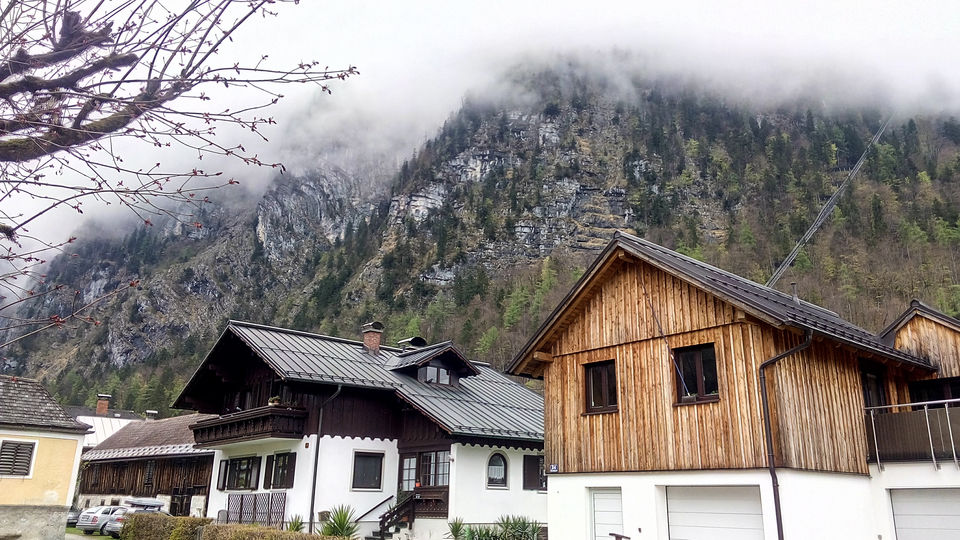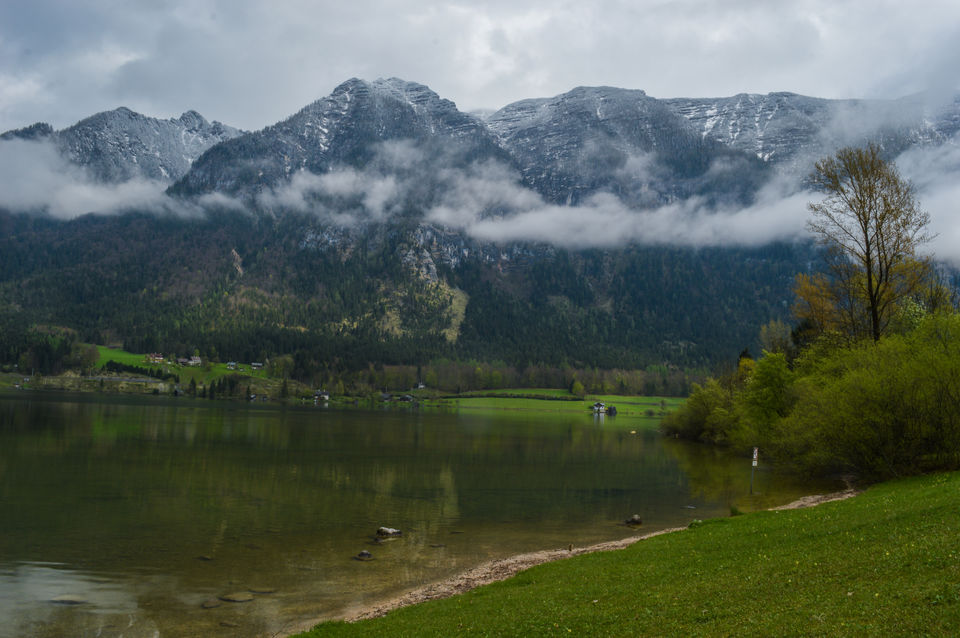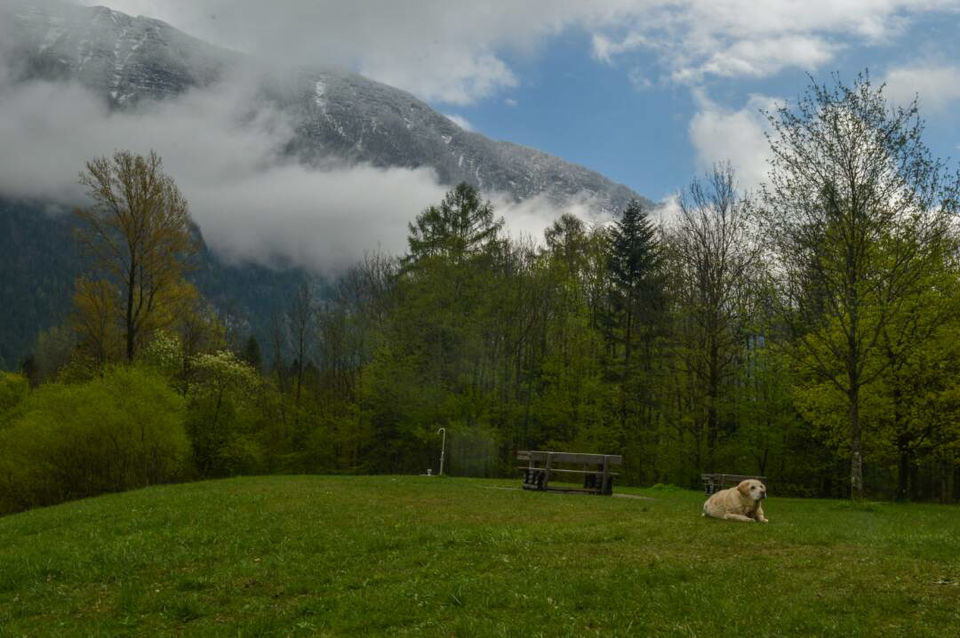 I wouldn't call this a detour at all. It is the first stop that the bus makes in Hallstatt and it is where, you switch to get to the town. But guess what, this stop is right on the banks of another beautiful lake. A perfect get away from the crowds in Hallstatt. It is truly a gateway to heaven. With just one or two local families visiting the lake for leisure, there is nobody to disturb your tryst with nature.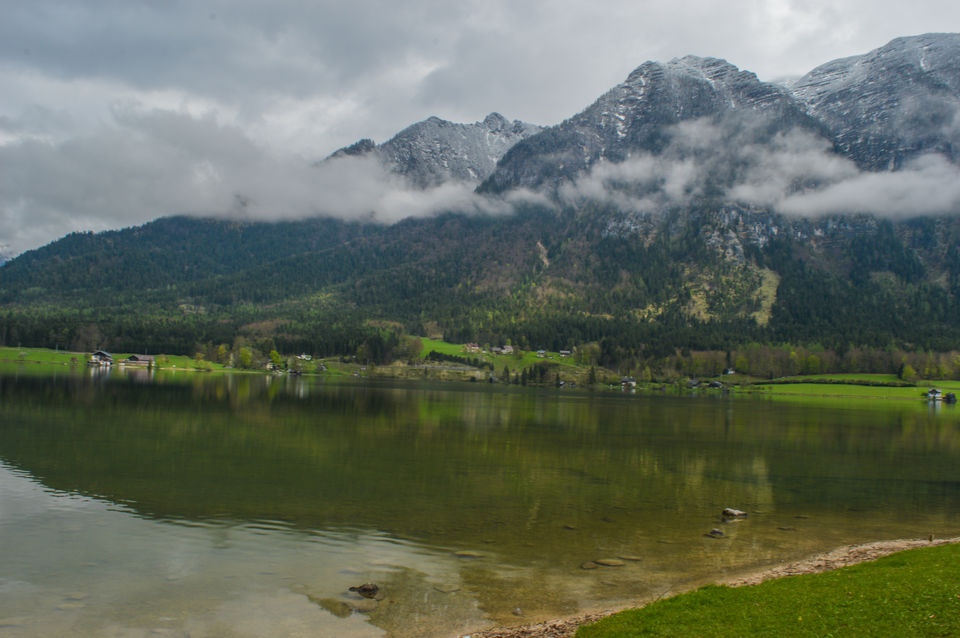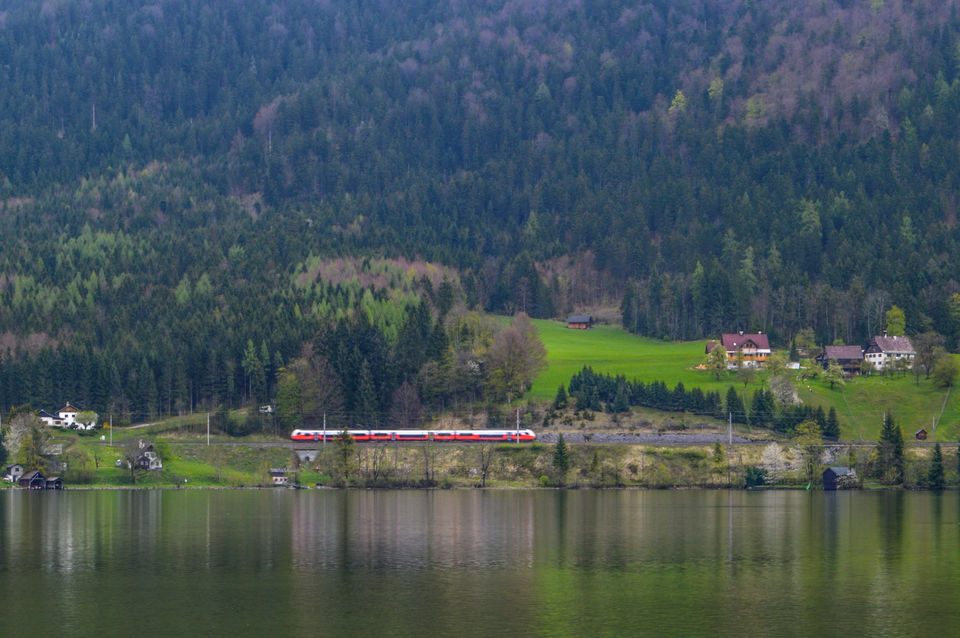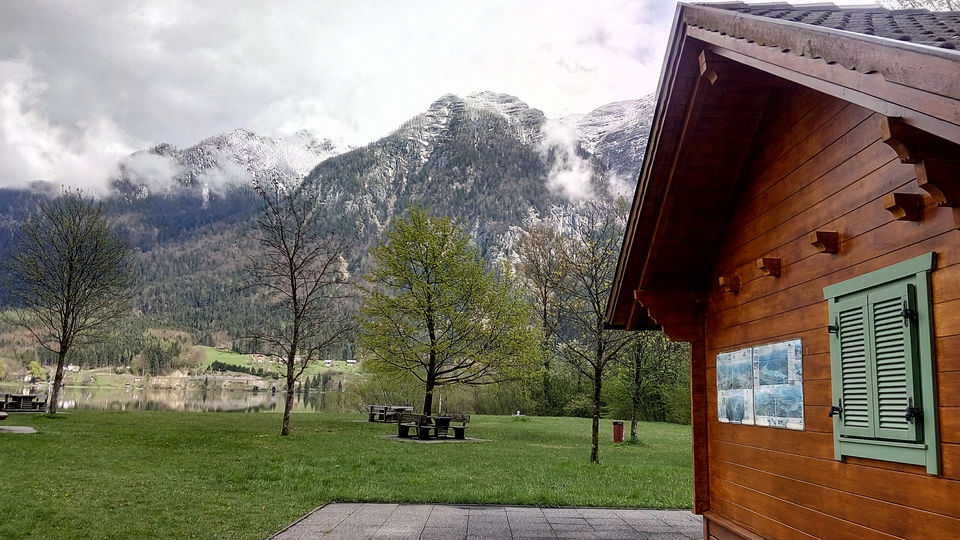 While on my way back from the town in Hallstatt, I got off here and spent the rest of the day until the last bus from town to Salzburg arrived. It was a most relaxed visit, as there were no worries about getting to the bus-stop or missing my bus, because it was the stand itself! I haven't seen a fancier bus-stop, honestly! While I sat there at the lake, a family came by. As the master and mistress sat down for a brunch-date, their little one Molly, came bounding towards me. Even though she gave me a fright at first, we became the best of friends as we played catch for the next few hours. Bulky as she was, she would come and get a rest, to stare blankly at the massive mountains that surrounded us. Guess we were both equally enamored by the best of nature in Austria, with some amazing company to cherish those moments with. Moments that were brewing into another friendship of a lifetime! :')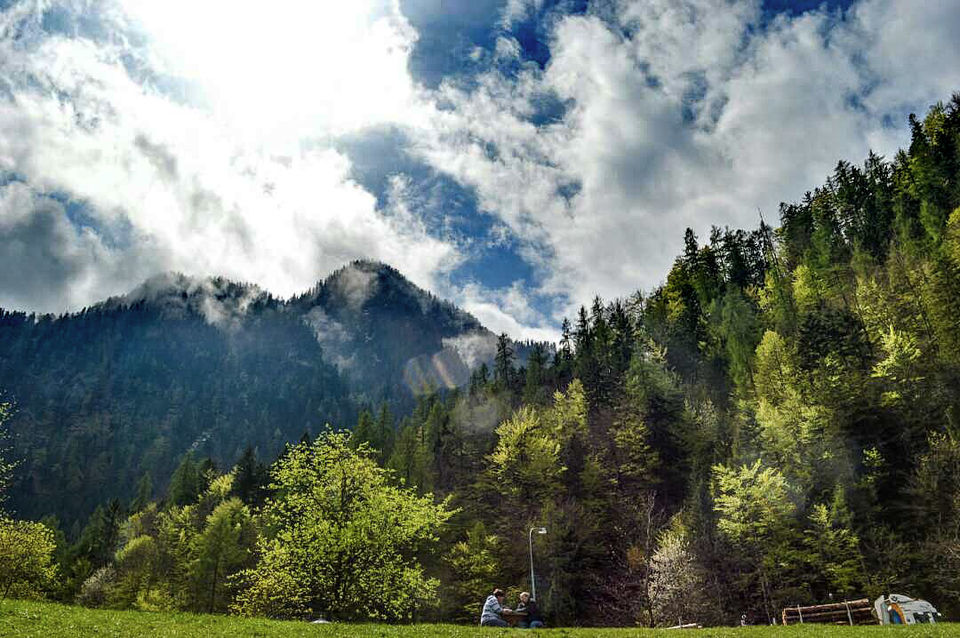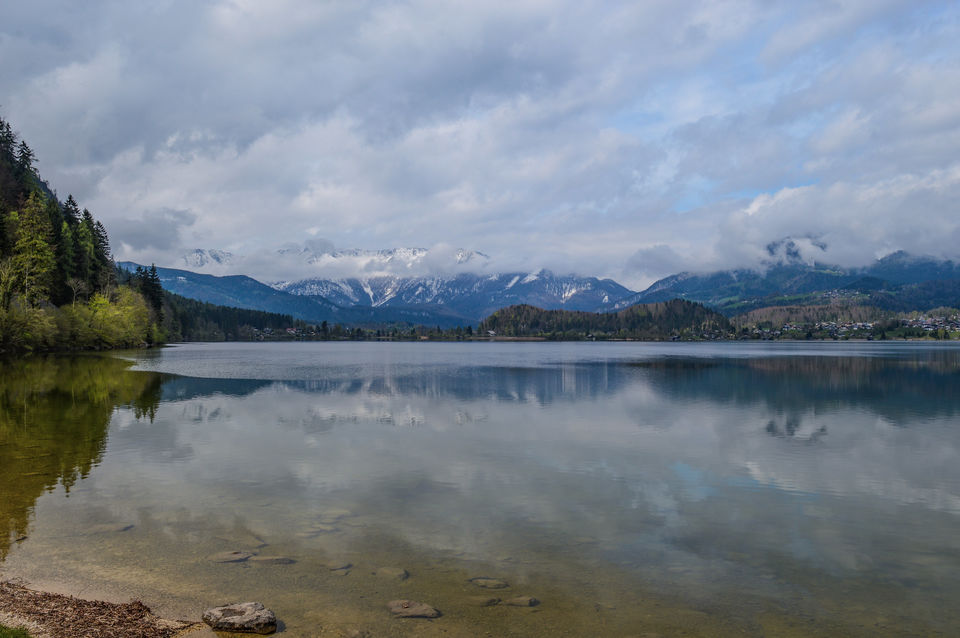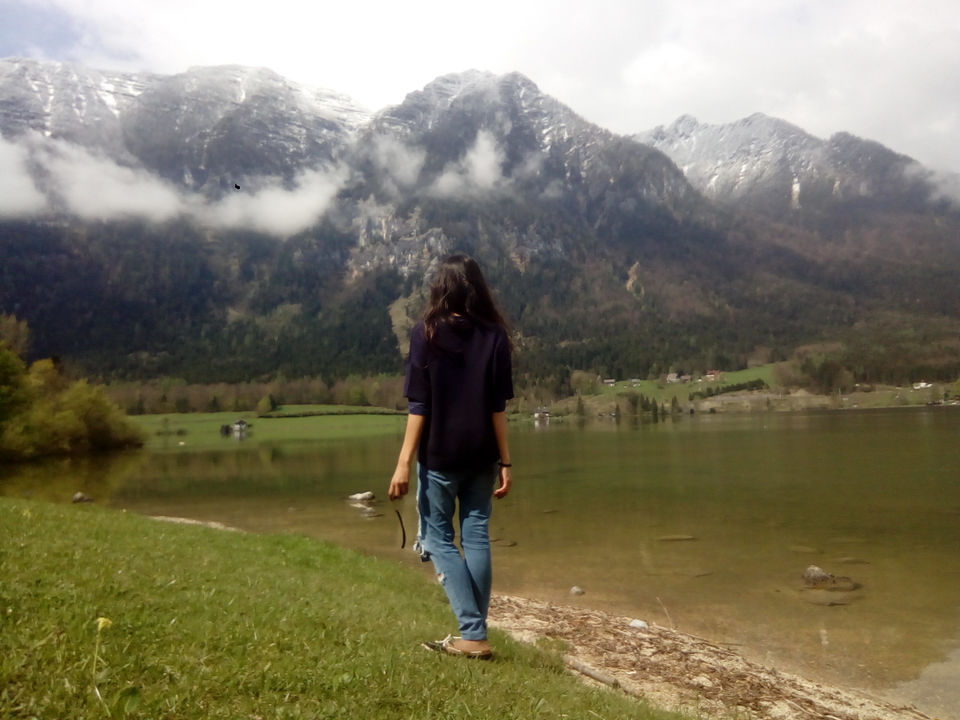 Where to stay:
They even issued a free youth hostel travel card for me, which gives me 10% off in youth hostels all around the world. Yaaayy! :D (PS: Could've been a special offer for off-peak months of travel. But, you know sometimes you strike gold even in the dessert:P)
Transport details
i. Salzburg ---BUS---> Sankt Gilgen (direct)
ii. Sankt Gilgen ---BUS---> Hallstatt (2 changes. Sankt Gilgen--->Bad Ischl--->Hallstatt Gosaumuhle---> Hallstatt)
Note: Limited connections (every two hours), so take the earliest one out
iii. Hallstatt ---BUS--->Hallstatt Gosaumuhle
(Take a bus ride back from Hallstatt Gosaumuhle to Salzburg train station with a change at Bad Ischl)