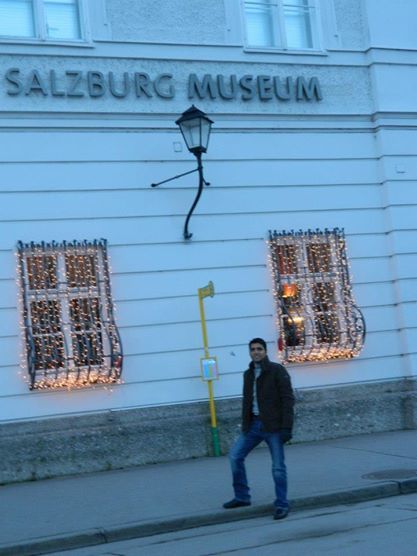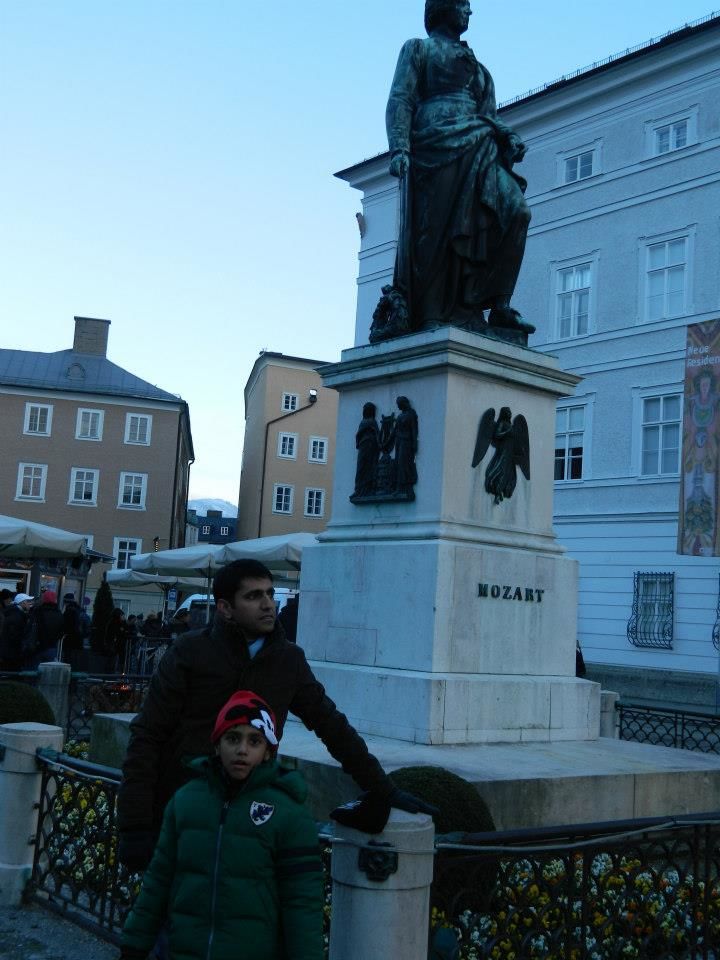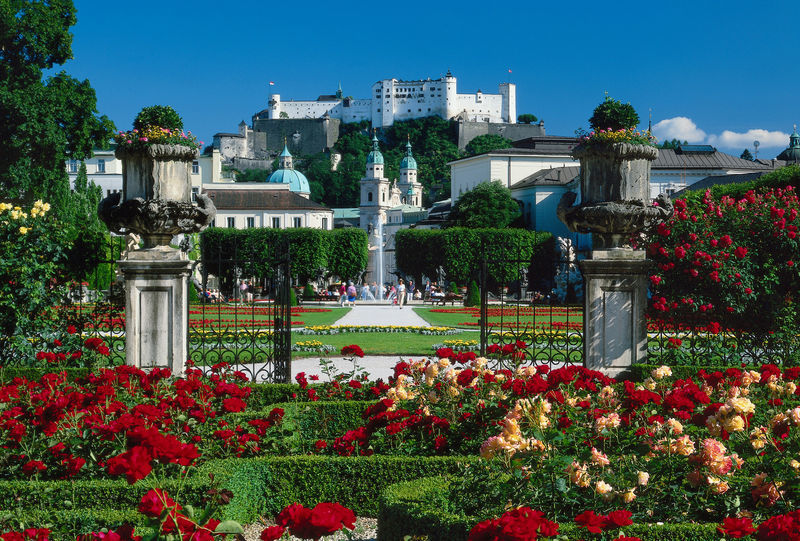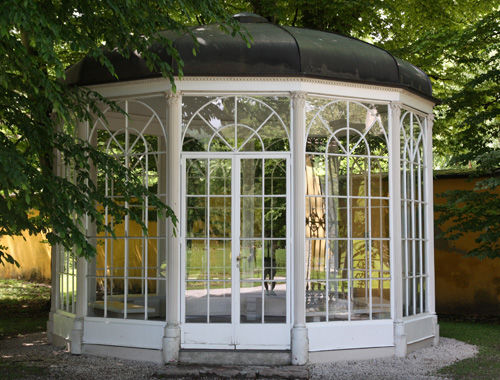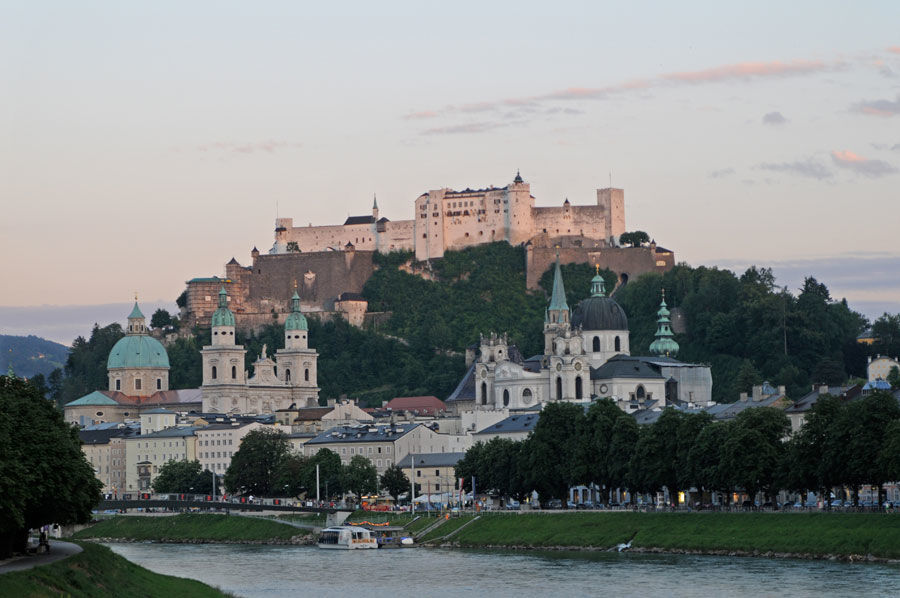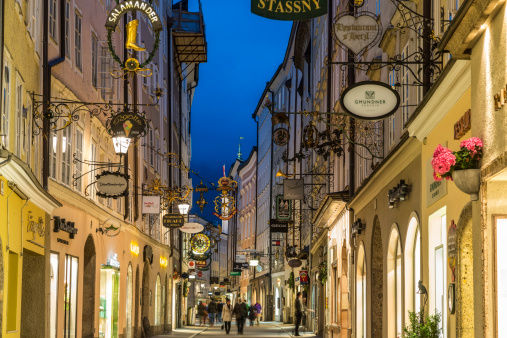 Salzburg boasts of being the fourth largest and the best preserved city of Austria, It beckons millions of tourists each year. Famous for its palaces, gardens and museums, Salzburg is the birthplace of the legendry composer Mozart. The Famous musical 'Sound of Music' was also shot in parts here and still one can opt for specific tours which will take you back in time.
Salzburg's skyline is dominated by the grand fortress namely the Hohensalzburg Castle. Which ever part of Salzburg one visits, this castle would always be in periphery and one can't miss seeing this extensively renovated castle. Apart from this, a number of other palaces also dominate the city, the Hellbrunn Palace in South of Salzburg, houses a Sound of Music Pavillion where one of the most romantic scene was shot, there is also a trick fountain in the palace's courtyard, open typically in summers which is also worth a dekko. For sheer beauty and tranquillity, Salzburg is famous for Mirabell Gardens, situated in Mirabelle Palace. It is as beautiful in winters as in it is in summers.
Salzburg's old town, Altstadt is a well-preserved heritage site, It comprises of a Medieval and Baroque ensemble of buildings and all major attractions are also in that area, such as Alter Markt, Dom Catherdral and St. Peters Monastery. The Getreidegasse near the Cathedral is Salzburg′s busiest lane and best-known shopping street, where one can stroll and shop to ones hearts' content. Numerous traditional cafés serve delicious Austrian desserts here. The Getreidegasse is also known for the Mozart birthplace
The Salzach is the main river cutting across the picturesque Salzburg Town, a good idea would be to stay in one of the many hotels on the banks of this river. While you are walking along the Makartsteg to the other side of the river, you get to enjoy fantastic views of the Salzburg skyline - with its Dome of the Salzburg Cathedral and the Hohensalzburg Fortress one side and on the left bank of the river is the Getreidegasse with its world-famous wrought-iron guild.
Every year Salzburg opens its heart to various Christmas markets across the city, offering mulled wine, roasted chestnuts, Christmas goodies, trinkets and ornaments. The prominent markets are located in various parts such as in Hohensalzburg Fortress courtyard, Cathedral Square, courtyard of Hellbrunn Castle and on Mirabell Square. Year after year, these markets have attracted numerous tourists to indulge in their charming atmosphere.
Salzburg is an idyllic town which retains its old world charm, and each season gives a new perspective. So be sure to visit this quaint city anytime of the year.