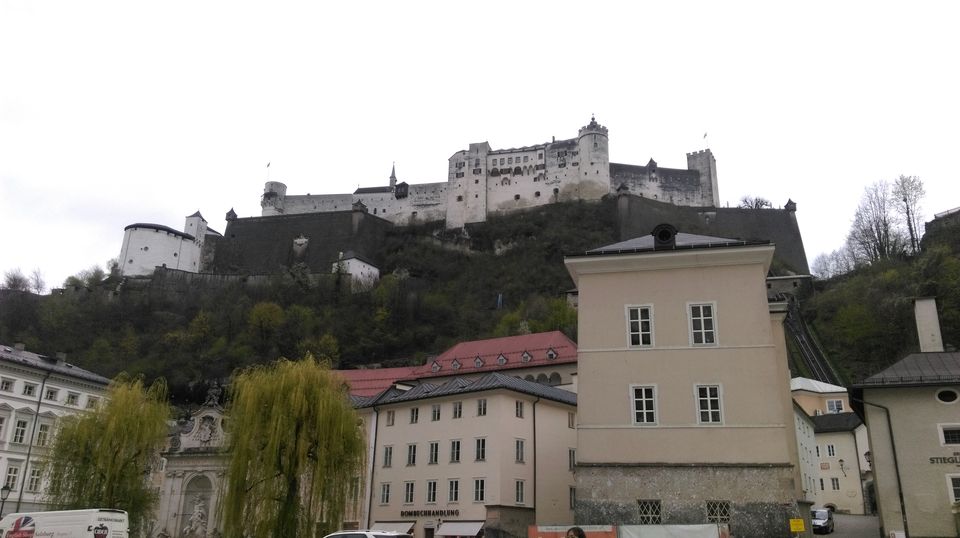 Sound of Music. The 1965 hit did a lot to escalate Julie Andrews career, but it also brought forth a picturesque city to the world. Salzburg, nestled in the Eastern Alps and divided by Salzach river, is a city that is normally found in children's fairy tales. Austria's fourth-largest city, Salzburg is the birthplace of the famed composer Mozart and home to some of the most beautiful medieval and baroque monuments of the continent.
But Salzburg has more to offer than its share of medieval monuments and gardens. If you manage to steer yourself away from the crowd and dare to wander the lanes of Salzburg, you would find many photo-worthy sights.
Flower-laden cafe entrances, bright food-trucks parked on the clean cobblestone pathways and a huge chessboard where you have to lug the pawns, and a golden globe! And as if to provide ambient sounds to these beautiful sights, you'll have several street musicians playing melodious tunes unfazed by all the commotion around. And to get the best bird's eye view of all these together, climb up the magnificent castle that is well within the view even from the center of the city.
You fall in love around the world, but you sure seal the deal in Salzburg. The famous love lock has not only lovers claiming their devotion toward each other, but even family and friends, locking away all their love.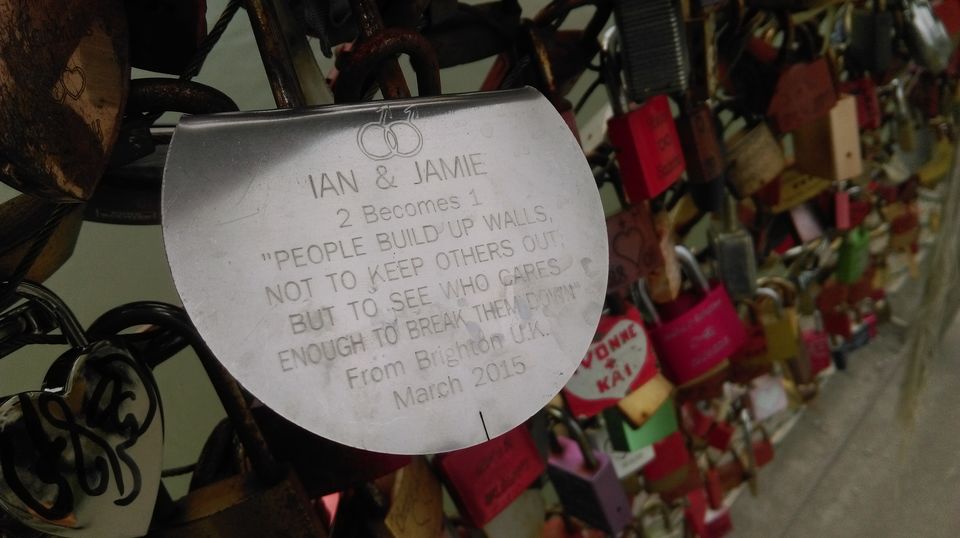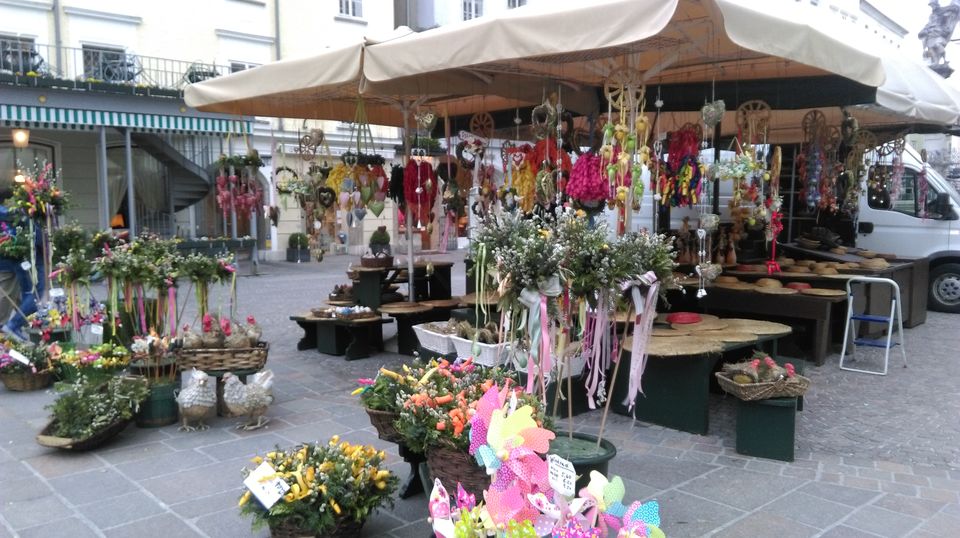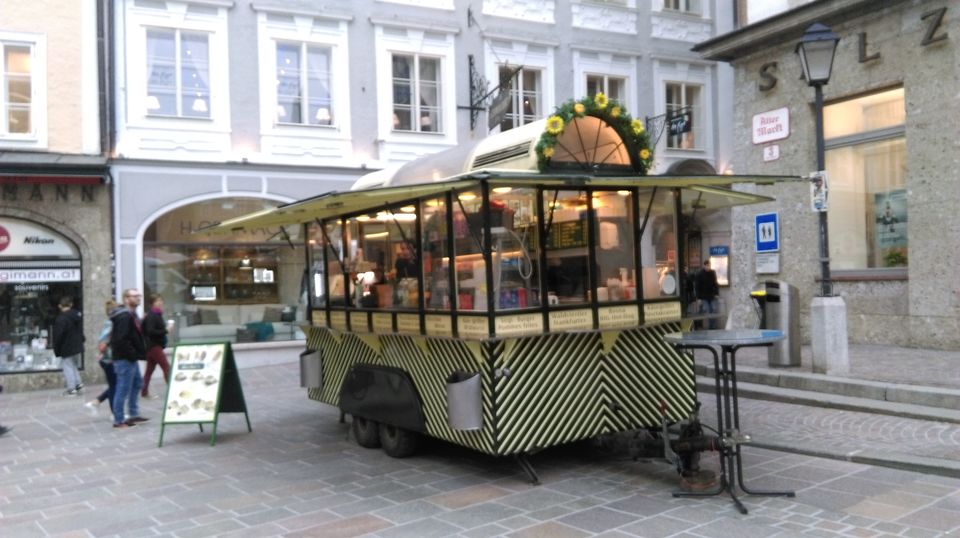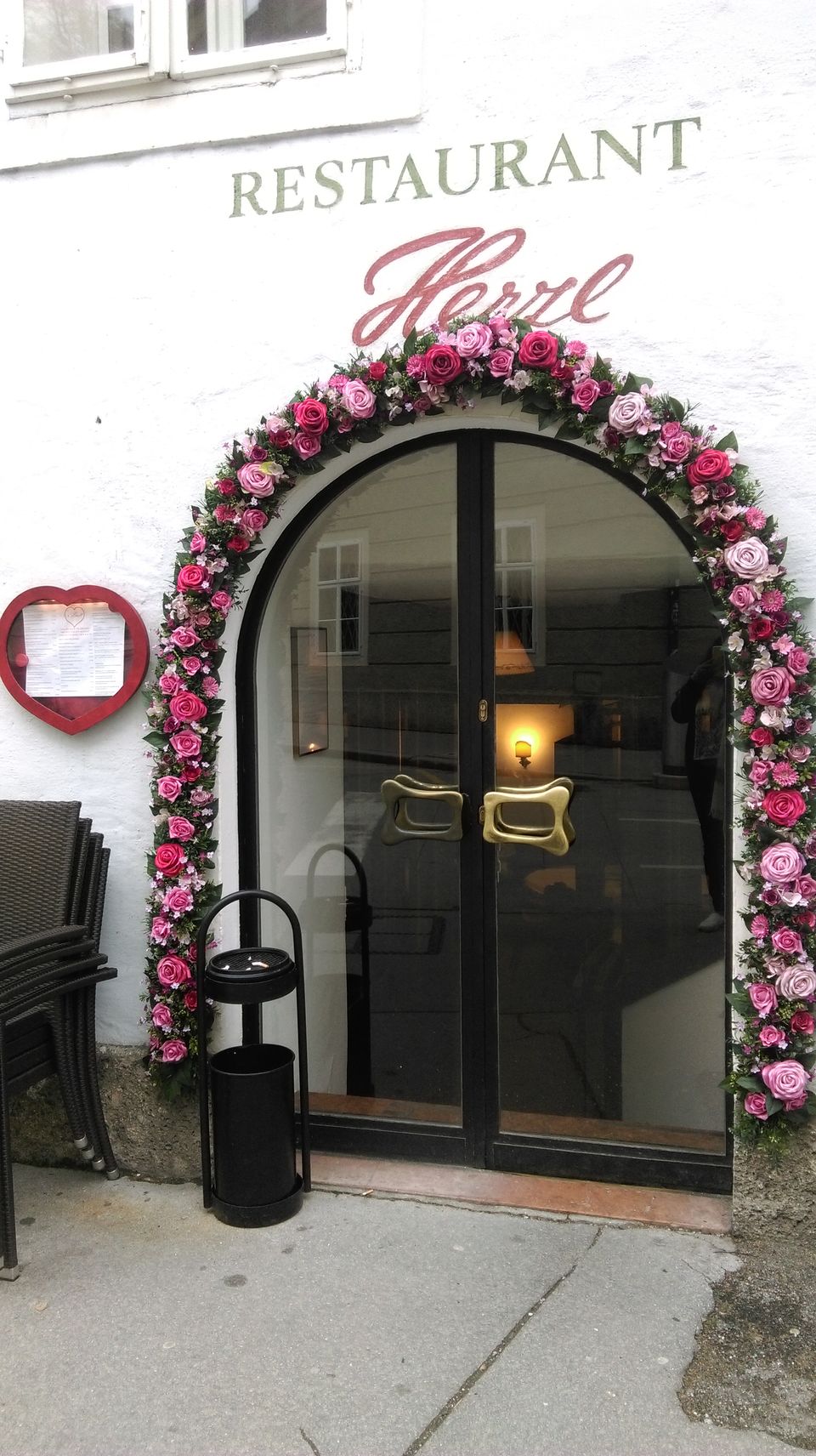 Flowers seem to be such an important part of Salzburg's decorative spirit. And that's why my tip: Keep your eyes and ears open, but nose too. You never know, a smell may lead you to your next big photograph.
The highlight of any holiday in Salzburg: Mozart's birthplace. Wolfgang Amadeus Mozart's parents resided on the third floor of the building above. And it is a matter of such pride to be associated with the famous composer for the city of Salzburg. And you can spot him anywhere. He is on chocolate covers, cafe entrances, concert posters, souvenirs. It's like he never left.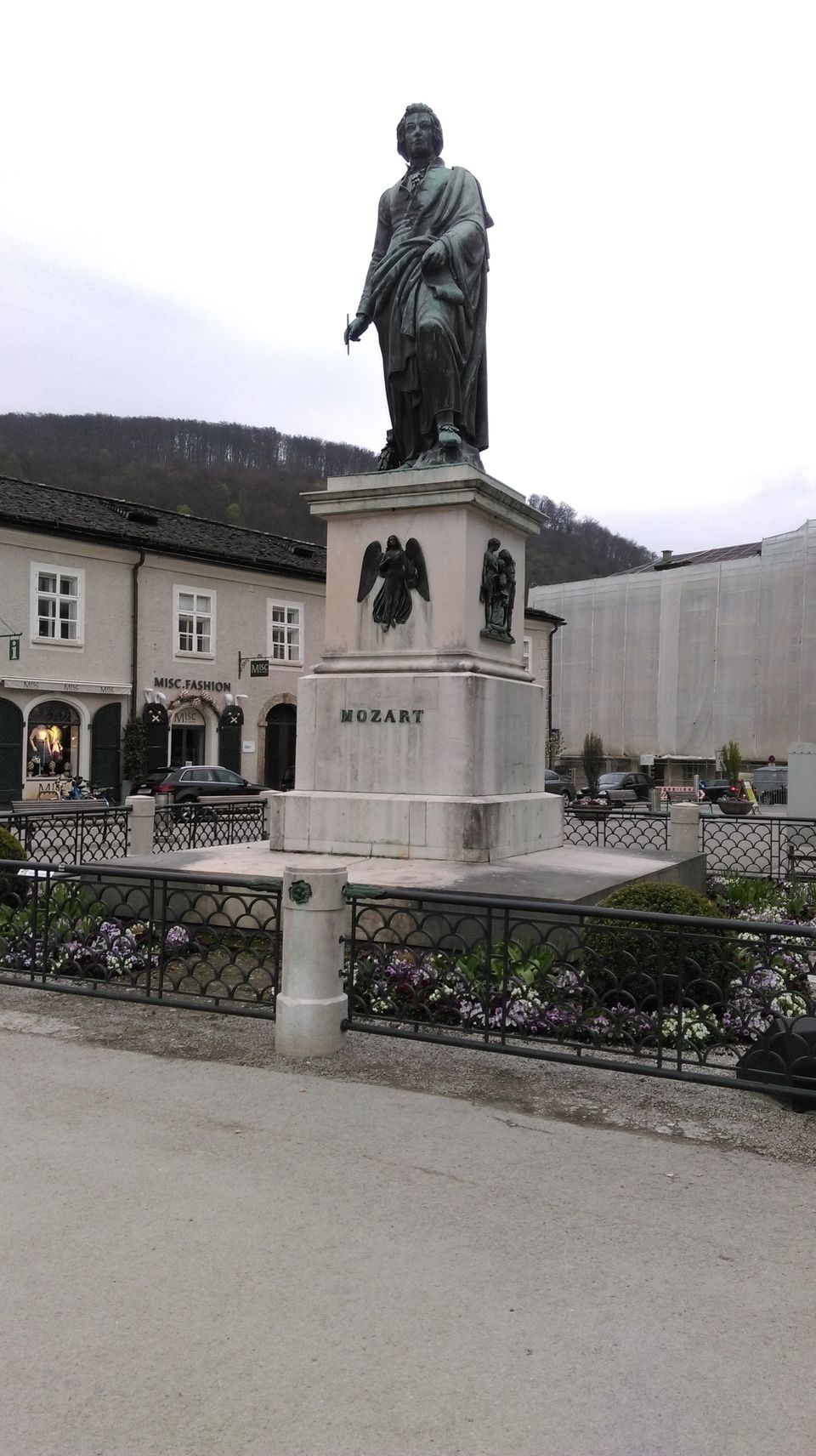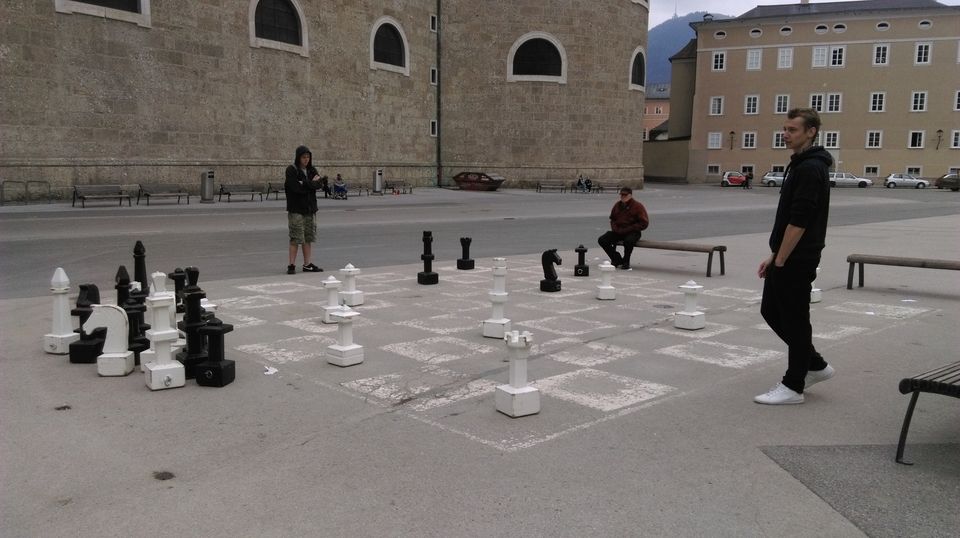 Several chess competitions are hosted in Salzburg in this manner. My journalistic instincts just couldn't shut up and I bugged a player to give me all info on this quirky way of playing chess. May be Austrians find the small chess board too conventional for their taste.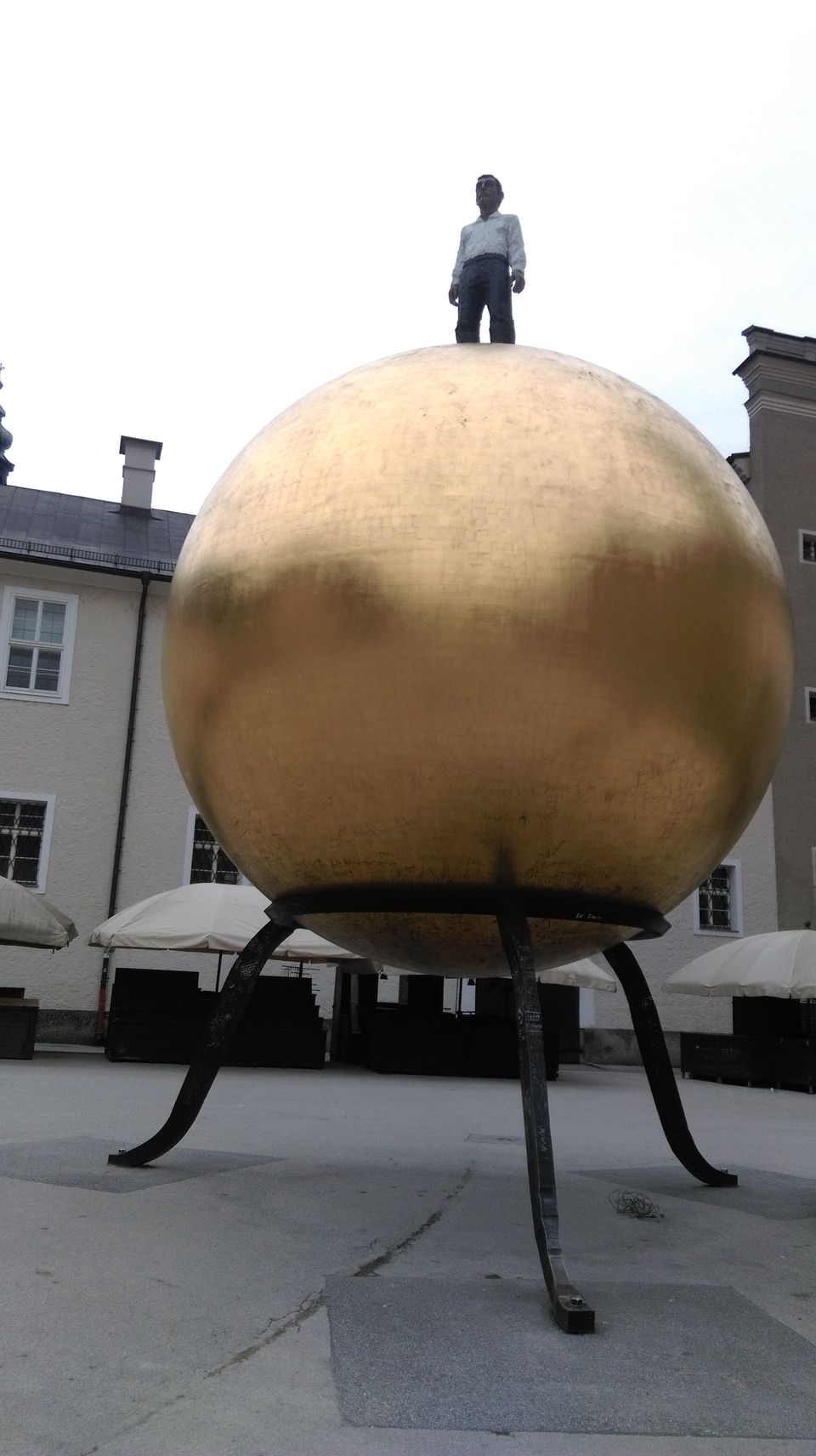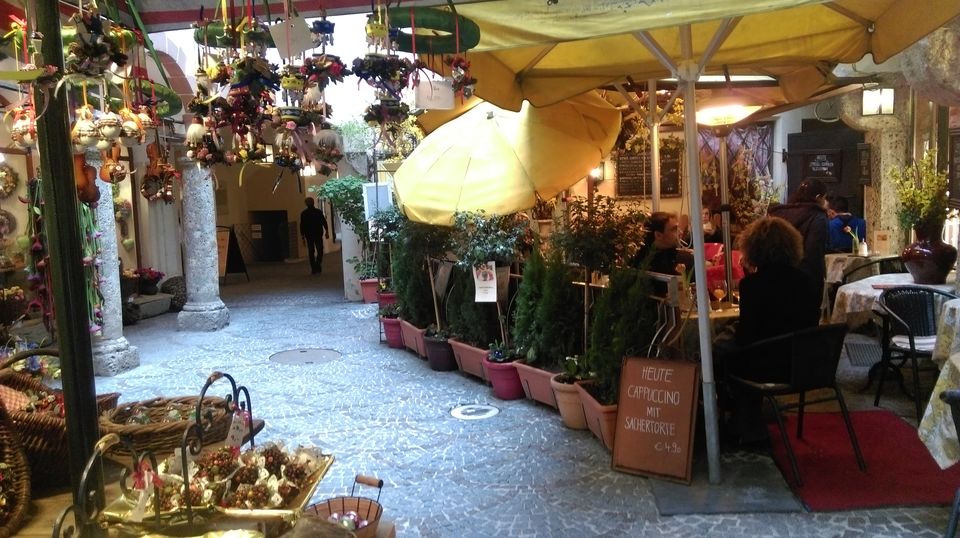 And there stands the castle, tall and strong. Well, you can't help but fall in love with Salzburg. I did. You will too.