Planning a proposal can be stressful and proposing while on vacation can be even more stressful, yet this also makes getting down on one knee even more memorable and adds an extra layer of excitement to your trip. This will certainly be a proposal your partner will never forget. Whether your proposal is whilst Hot Air Ballooning over the Serengeti at dawn, diving the Great Barrier Reef or something a little less elaborate there are some basic tips to help you succeed in planning the perfect vacation proposal.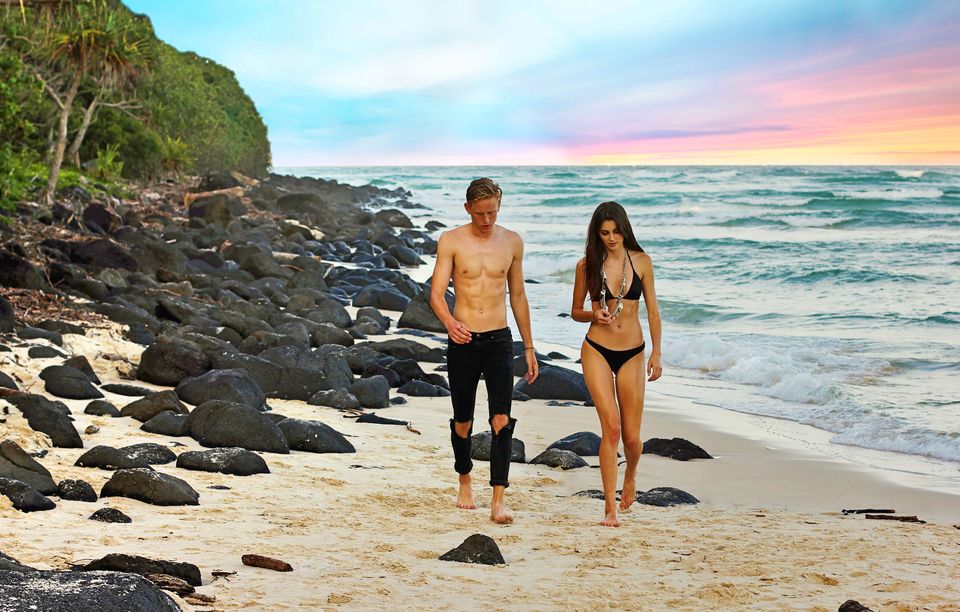 Are you both ready?
You and your beloved are in love, yet before you plan your proposal you need to be sure that you both want to spend the rest of your lives with each other, through all the good times and the challenging times that life offers. Make sure you have sat and taken the time to make sure you are ready for this. Now you are, begin your planning.
Plan the trip
Choose a vacation location that is special to both of you. This may be a beach in the Caribbean that you've dreamed of or it may be your favourite hotel in the wilds of Scotland or maybe you already have a vacation planned that is special to you both.
Ask for help from the hotel staff
Ask your hotel or resort to help you plan the day with flowers in the room with a bottle of champagne to come back to. They can also help you get a table at a local restaurant and much more. There may be places that you do not know about that they can recommend for your engagement photographs to be taken.
Having the hotel or resort aware of your plans also gives you the chance to ask for their help if you need a decoy at any time. Hotel staff may have some experience of preparing for proposals, so do consider their suggestions.
Buying the ring
Buying, or even shopping for a diamond ring can be confusing, but there is plenty of information online to help you research before looking at rings. British Vogue has published a straightforward guide. Sneak a peek at other rings your significant other wears and try and find something that fits the same style, for example something classic at one extreme or extravagant at the other.
The difference between a comfortable ring size and one that either falls off or is too tight can be a matter of a 1mm difference in the inner ring circumference. This means that if you are surprising your sweetheart with a ring, it may need to be slightly resized. An additional gift of diamond earrings or a pendant such as those from The Eternity Rose that she can wear safely on vacation until the ring can be resized, acts as a buffer against disappointment if it is not a perfect fit.
Travelling with the ring
Travelling abroad with valuables in your luggage is stressful enough. The thought of travelling with an expensive engagement ring that your partner knows nothing about can bring you out in a cold sweat. Keep it simple by keeping the ring in a carry-on bag or in the inside pocket of a jacket that can be zipped shut.
If you don't have a jacket, you can hide the ring box deep in your case, within a sock or in the pocket of shorts. Another tip is to add a note with the box that says it is an engagement ring. This means that if you are stopped by airport security, you have some chance of not having the surprise ruined and a glance between you and security should keep the secret safe. Alternatively, suggest that your partner take a seat so you can speak with security without being overheard.
Record of the moment
Many women dream of the day they will be getting engaged. Recording this for posterity means that you have something not just for yourselves, but as something to share with family and friends. If you are staying at a resort, they may be able to help you find a reputable photographer, perhaps there is someone in-house. Otherwise it is possible to search online for freelance photographers, though always ask to see some of their previous work.
Planning the day around the proposal
Consider the time of day you are going to propose. Consider what you will do for the time before the proposal. If you need to meet with the photographer, plan for your significant other to have a massage or other spa treatment whilst you disappear for an hour.
Decide if you are going to propose early in the morning or during sunset. Have a plan for what you will do after the proposal. Booking a lunch or a dinner is a good idea. Do what you need to do to make the entire day memorable. Make sure your partner is wearing something that you think they will be happy seeing in photos for years to come. Some people may not feel comfortable being photographed in a swimsuit for example. You could make an excuse that you will be going for a meal later.