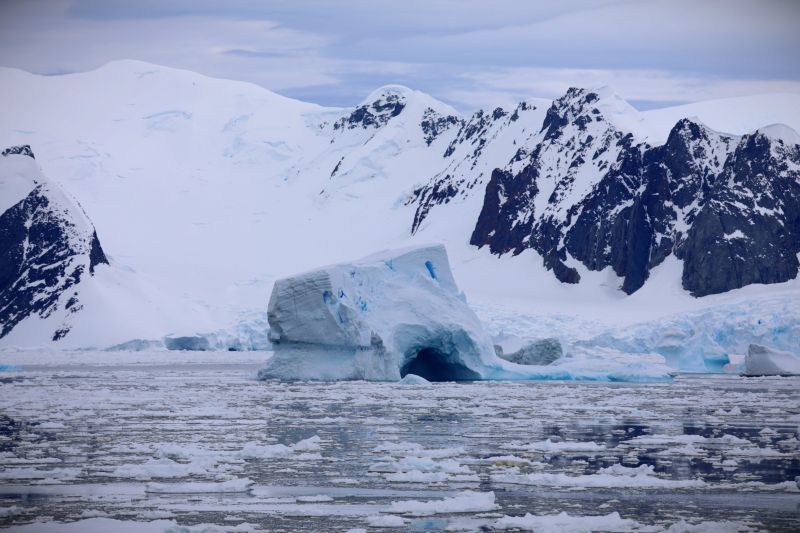 Neko Harbour is an inlet into Antarctica and is most famous for its gigantic white icebergs. These come in the most amazing sizes as blocks of floating ice. To me, some of their ships looked like high glass oval sculptures that are lit up by blue sapphire light from the inside. They definitely sparkled with a blurred light coming out of them. This along with Paradise Harbour are the only two places for cruise ships to stop on the island. All the while, we were being well looked after on the ship with 24-hour music, dance and a full flow of liquor. This was also the first time we docked and went on to the Island of Antarctica itself to experience walking on its land and snow passages. To experience its earth in totality, we had three dockings there. We were given our outdoor winter jackets along with snow boats. We had to wear waterproof pants underneath. There was an elaborate procedure of cleaning and disinfecting all our clothes and stuff that we took on to the island. Luckily for us all, the wind was good and the air crisp throughout. There were snowflakes in the air but the atmosphere was still.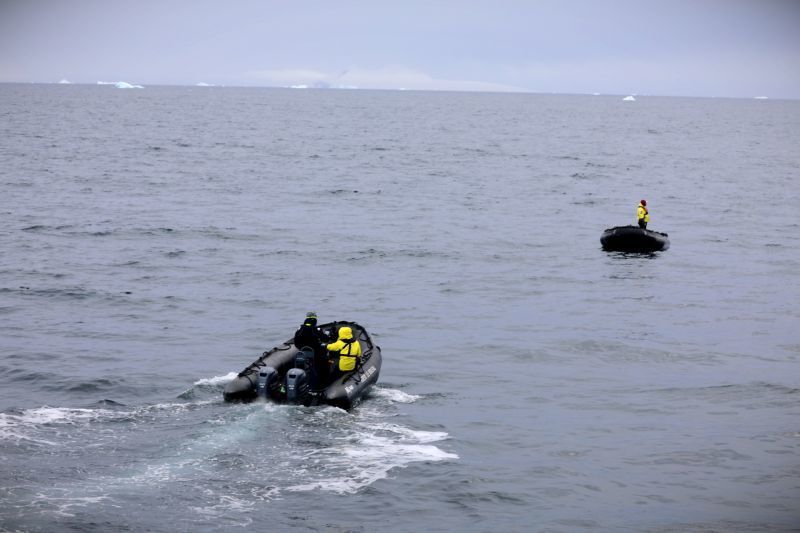 A dozen of us hopped on the black rubber hover crafts from the cruise ship. We were, of course, aided by experts who had been on these missions a million times. The hovercraft took us to the land mass of the white continent. Each group was allowed one and a half hours to walk on the island, take pictures and explore the place. Many fellow passengers took their walking sticks. I stuck to walking in the snow and touching the rocks underneath. Antarctica had jet black rocky derby under the sheets of snow that cover its land mass. Rocky jet black mountains covered with sheets of thick snow.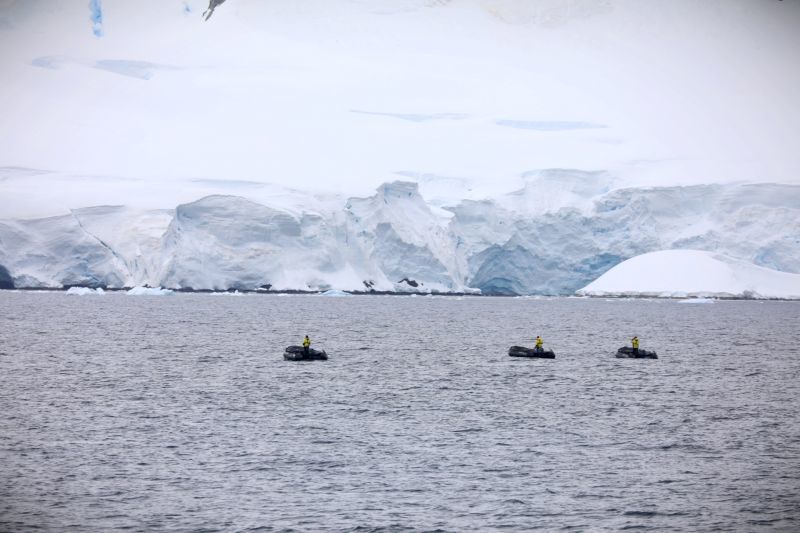 This was also our first sightings of gulls, birds, pigeons and penguins. Gentoo Penguins, Cape Petrels, Antarctic Terns, Kelp Gulls and South Polar Skuas – all these species can be found here and on the Shetland Islands. We took a long walk around the Shetland Islands with an exclusive camera crew videographing the experiment and recording every move we made. I got busy capturing the scenes through my GoPro Camera. It was serene, calm and so free of any pollution. Even a single dust particle was not present in the air.
Read the full story on tikkustravelthon.in/2018/01/12/neko-bay-and-paradise-bay-enter-the-antarctic-peninsula