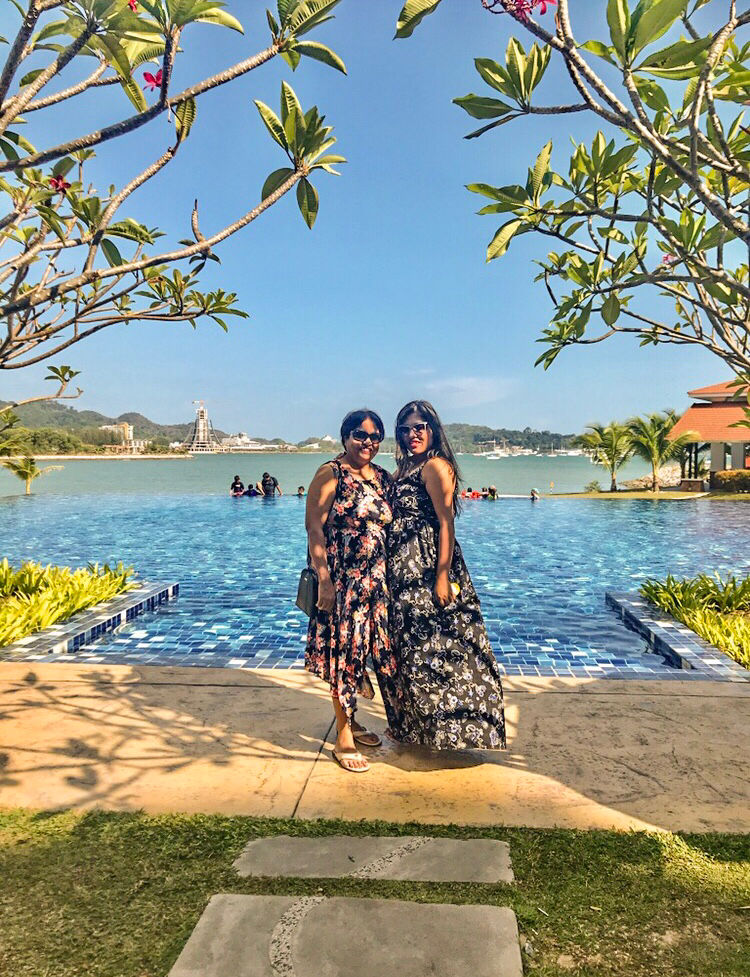 When was the last time you traveled with your mother!? My mom has been my travel companion for a lot of trips, within India and abroad.. She would immediately say yes for a trip because she knew my yearning to visit that place and the youth inside her wants to explore as well.. I remember she was always keen to send us (my brother and I) in those school trips years ago, she infested the travel bug inside me..
I remember in Sri Lanka 2 years ago, against all odds, she more than willingly began the trek to the top of Sigiriya rock (1200 uneven stairs), ultimately her knees did not allow her to complete it.. When she realised she can no longer continue, she simply sat on the side and said, "You go enjoy, I will see you down here", well it was a long wait for her but she did not complain, only worried for my safety.. She was elated when I showed her the videos later..
Even if sometimes I want to explore some part of the city (especially for my camera) and it does not interest her, she is fine to let me do it.. She and papa would either wait in a nearby cafe or sometimes just in shade of trees while I go play with the camera.. They always have the option to stay at the hotel but the concern for the daughter supersedes the tiredness of long walks and the general disinterest in the place..
Mom, thanks for believing in me and letting me take those solo trips, thanks for traveling with me, thanks for letting me travel with friends, thanks for encouraging the traveler in me!! Here is hoping you would take that Euro trip of yours soon.. and let me go on my next solo trip without much debate (get used to them mom)
Here is to my travel buddy, my friend, my confidante, my Mother.. Happy Mother's day!!
PS: Most of MY good pictures have been captured by my mom (after a lot of retakes though)
#mother #mothersday #travelgram #adventure #exploremore #femmetravel #dametraveler #instatravel #travelwithmom #justgo #traveltheworld #sheisnotlost #photoraphylove#photography #travel #lifewelltraveled #wanderer #wanderlust #blogger #explorer #traveldiaries #travelpics