LACHUNG,  YUMTHANG VALLEY & ZEROPOINT.
From Gangtok its approx 100kms travelling. It takes 4 to 5 hours ride.  But it won't be boring as there are many waterfalls in between the journey that you don't want to miss. For ex.  Seven sisters waterfall. Plus the scenario is so beautiful around that you will not resist clicking it if you love taking pictures.
After reaching lachung,  i stayed overnight and continued my trip the next day.  Everyone at my hotel was up early.  We all left around 5 in the moring for Yumthang Valley and Zero point. 
There are small stalls/ shops at Yumthang Valley from where you can take on rent boots and sweaters/jackets. Price are quite nominal.
Note: - boots will be helpful only if there is snow/ snowfall.  As I went in the month of October.  I found it useless. 
From Yumthang valley to zeropoint it's an hour journey.  It's one of the most beautiful places I have witnessed in Sikkim. There is also NATURAL HOT WATER point in-between from Yumthang to Zeropoint.  Localities call it 'Hot Spring point'.  You can just ask your driver to take you there if it wasn't planned in the list. Though it won't be exciting for you if you have seen Surya Kund at Yamunotri (Uttarakhand).
Same day I came back to Gangtok.  I reached around 8o'clock at night.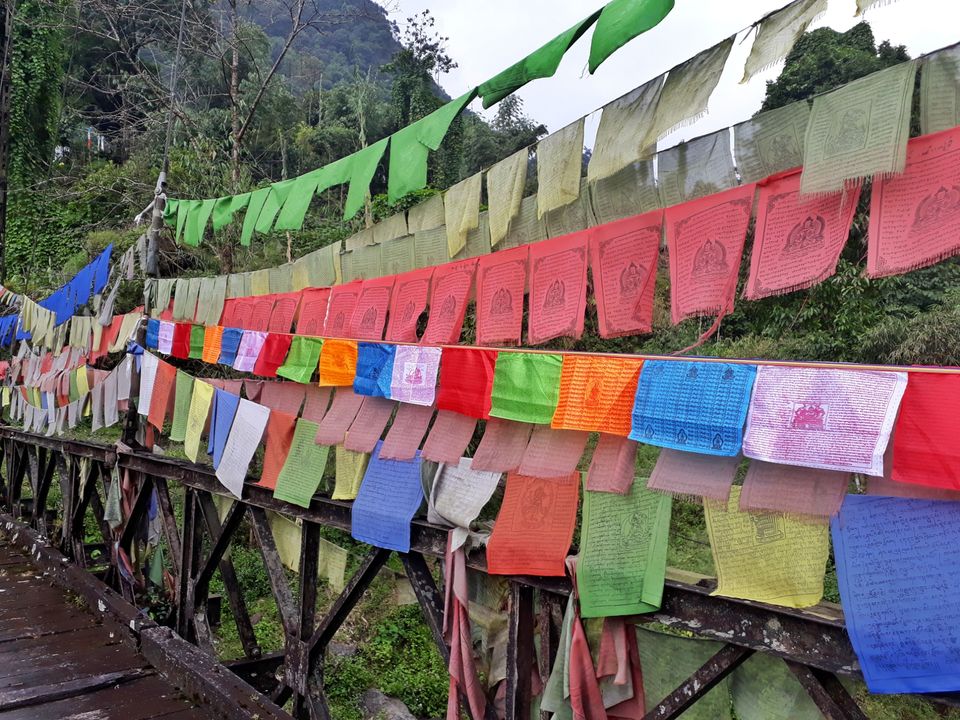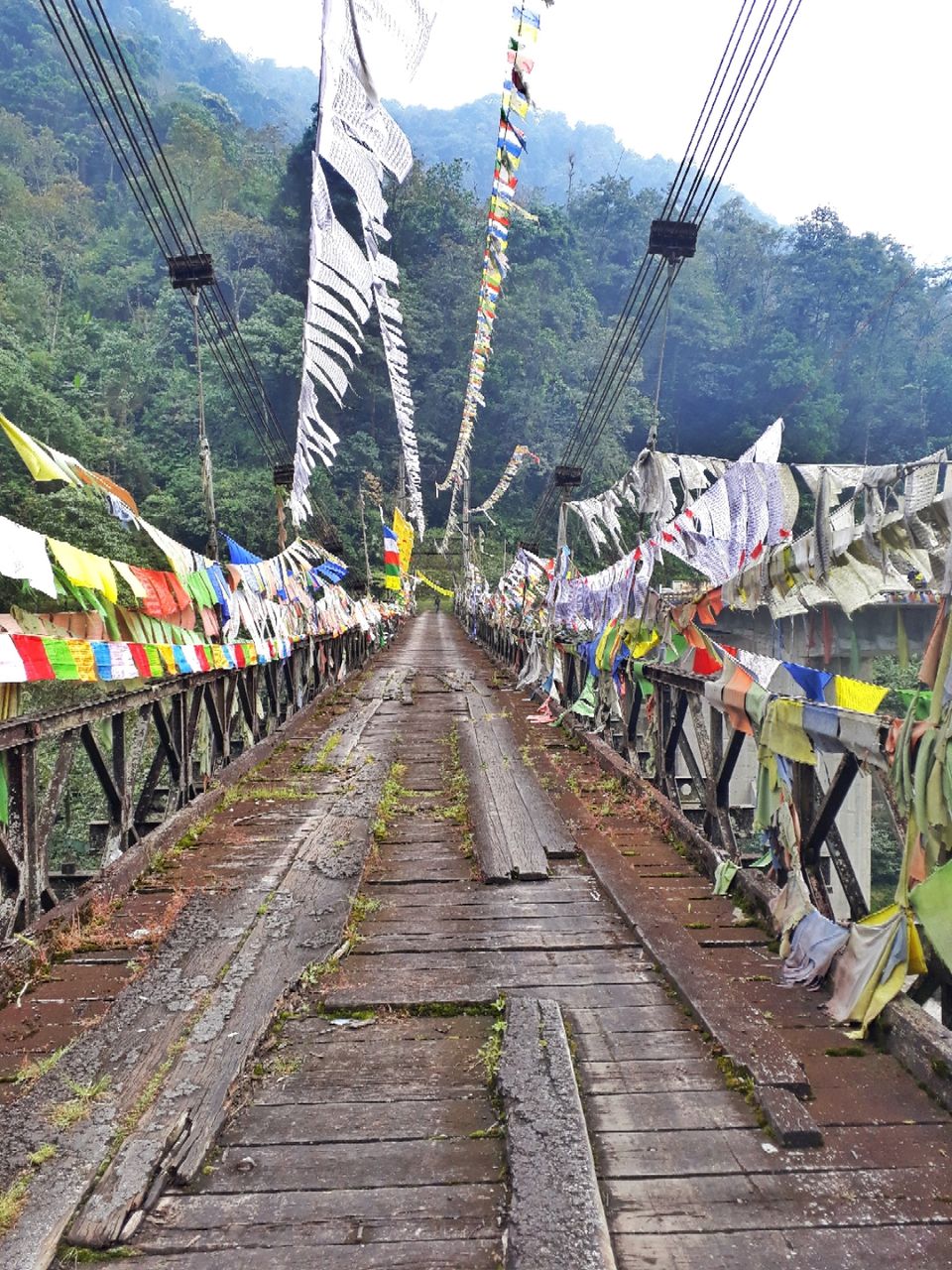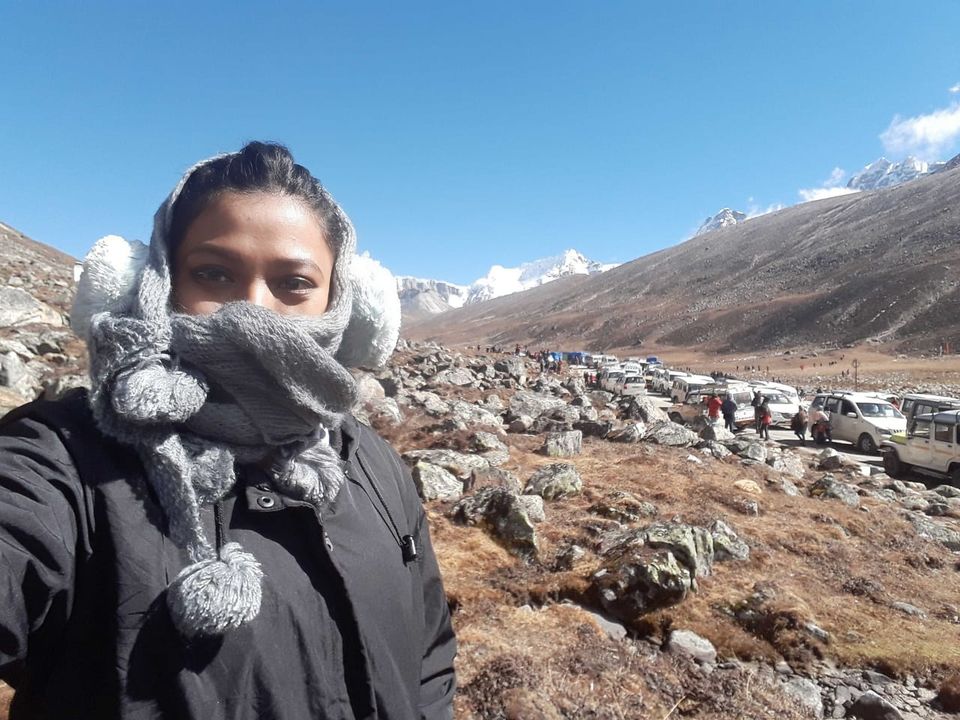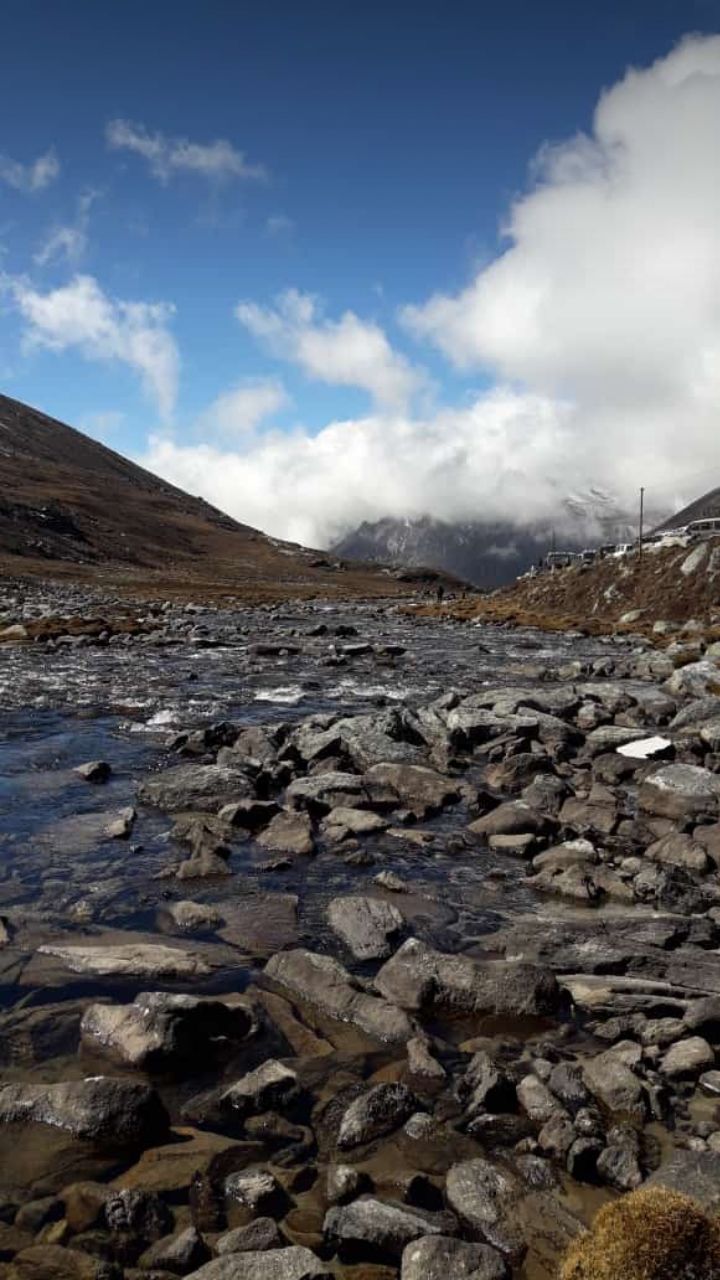 BANJHAKRI WATERFALLS,TASHI VIEW POINT,GONJANG MONASTERY,  GANESH TOK.
Next day I went to Banjhakri waterfalls. It's a nice place for kids as there are sports adventure activities arranged. 
After spending an hour or so I went to Tashi view point.  Here you can take on rent KIMONO.  Its their traditional wear and you can  get yourself clicked.  It's a beautiful dress. Comes in different vibrant colours.  There is a shop upstairs from where you can buy stuffs for yourself or to gift someone. 
Ganesh tok and Gonjang monastery is not far away from Tashi view point. So you can cover up all these places in a day.
Monastery I have to say,  is beautifully constructed and the view you get to have from there is just mesmerizing.
At last I have been to Plant Conservatory.  There, you can find different varieties of flowers and plants.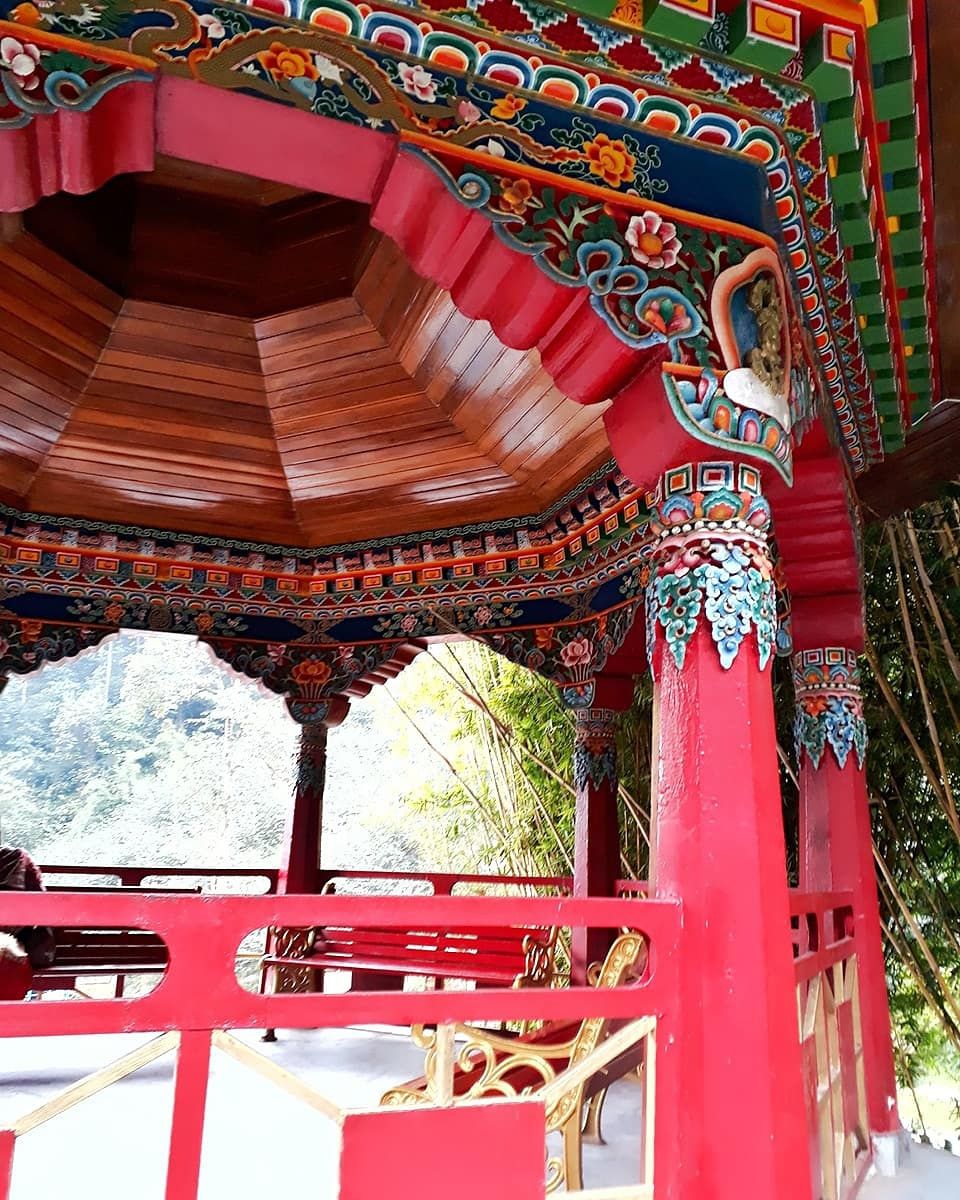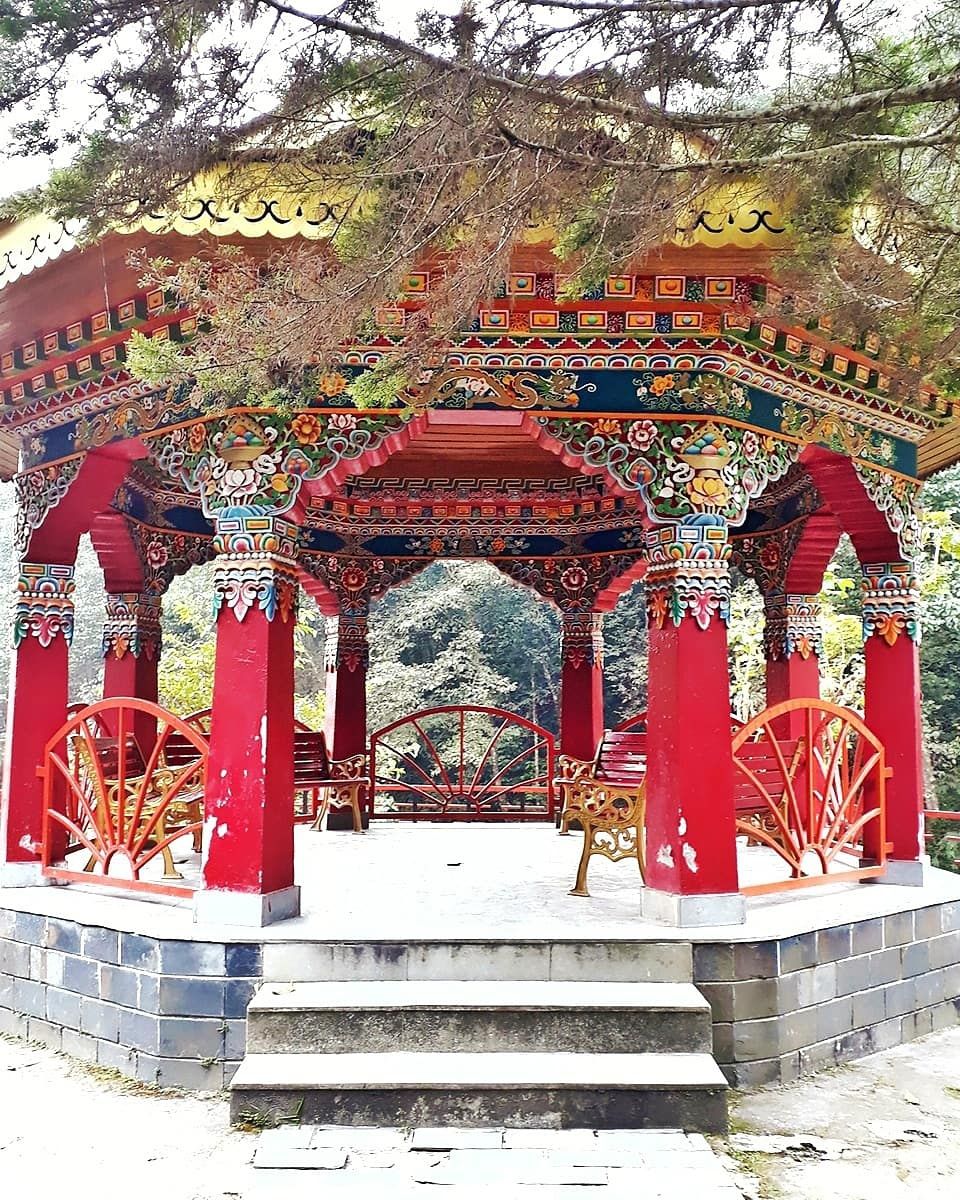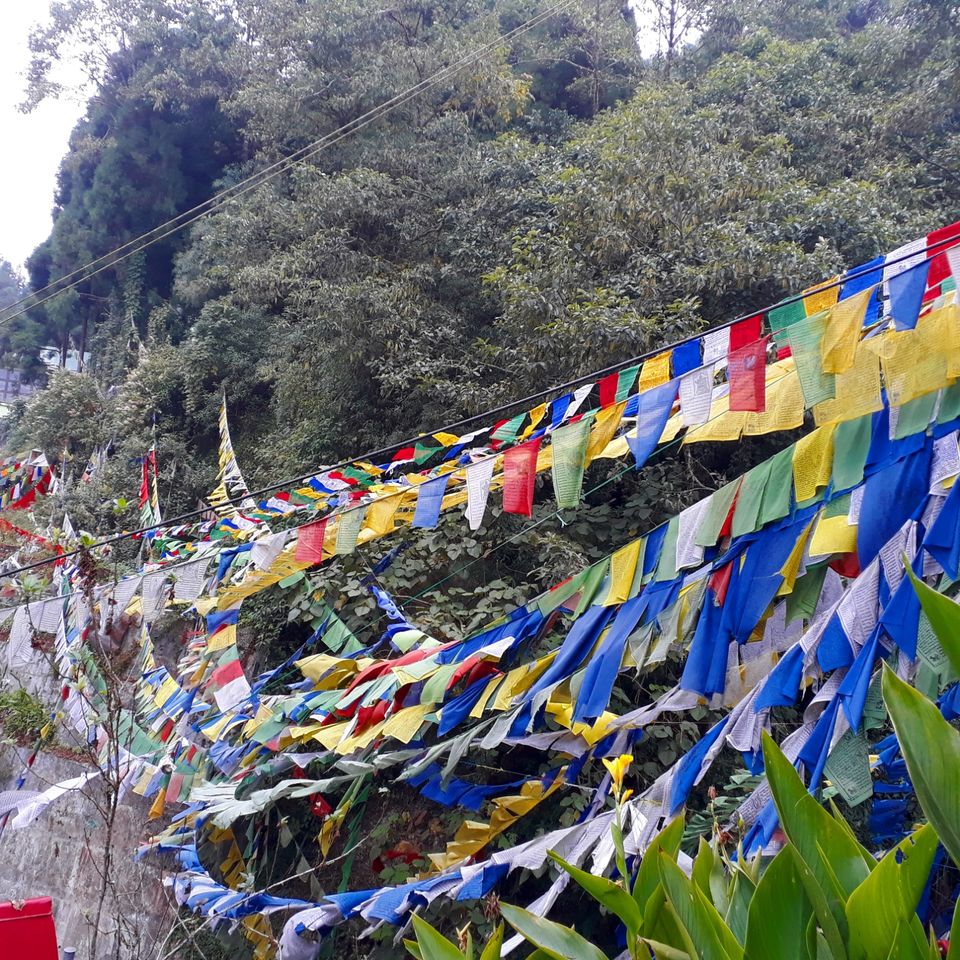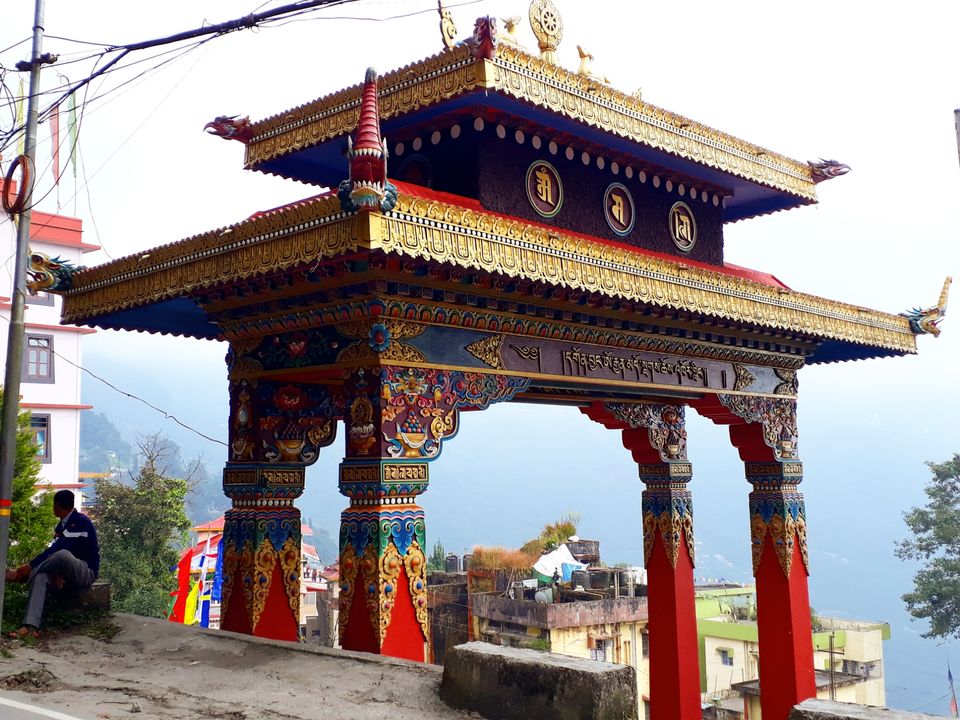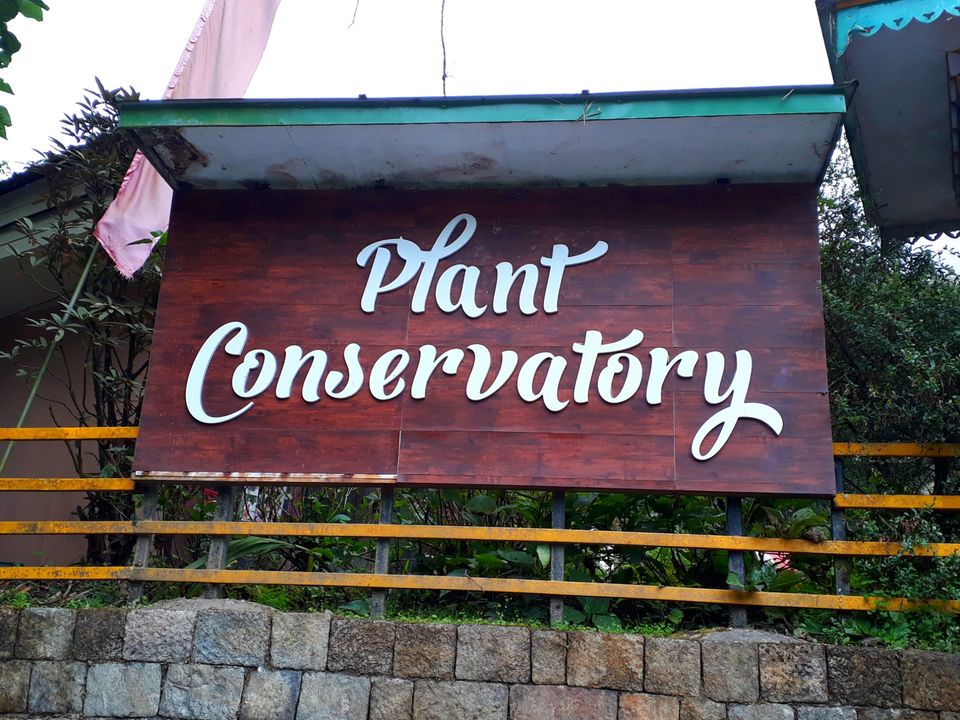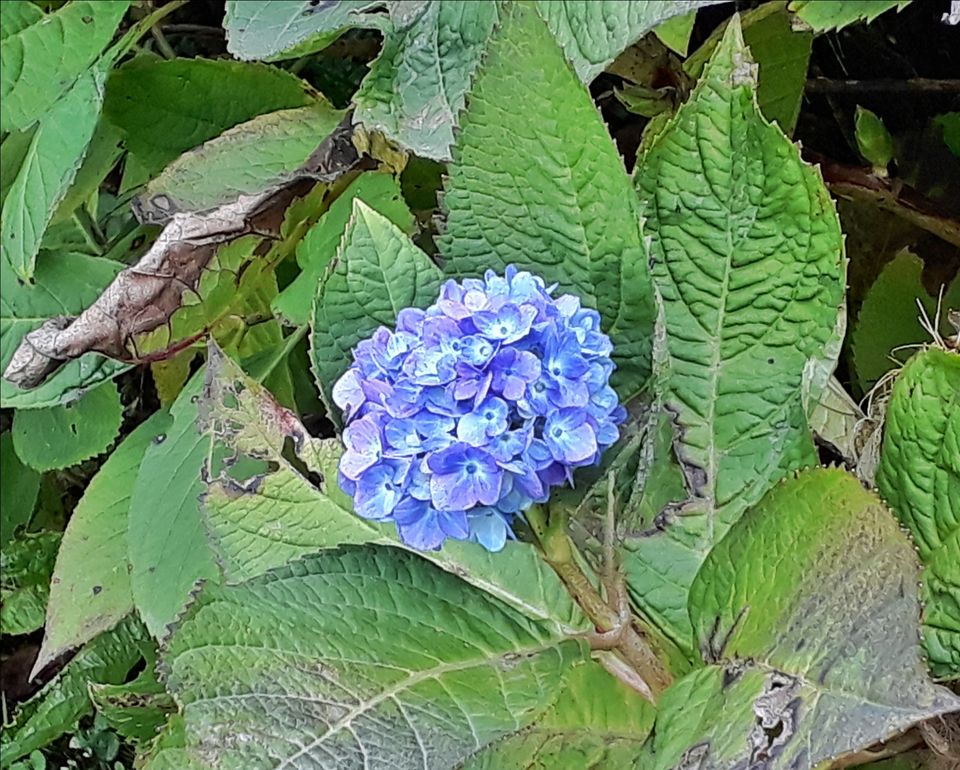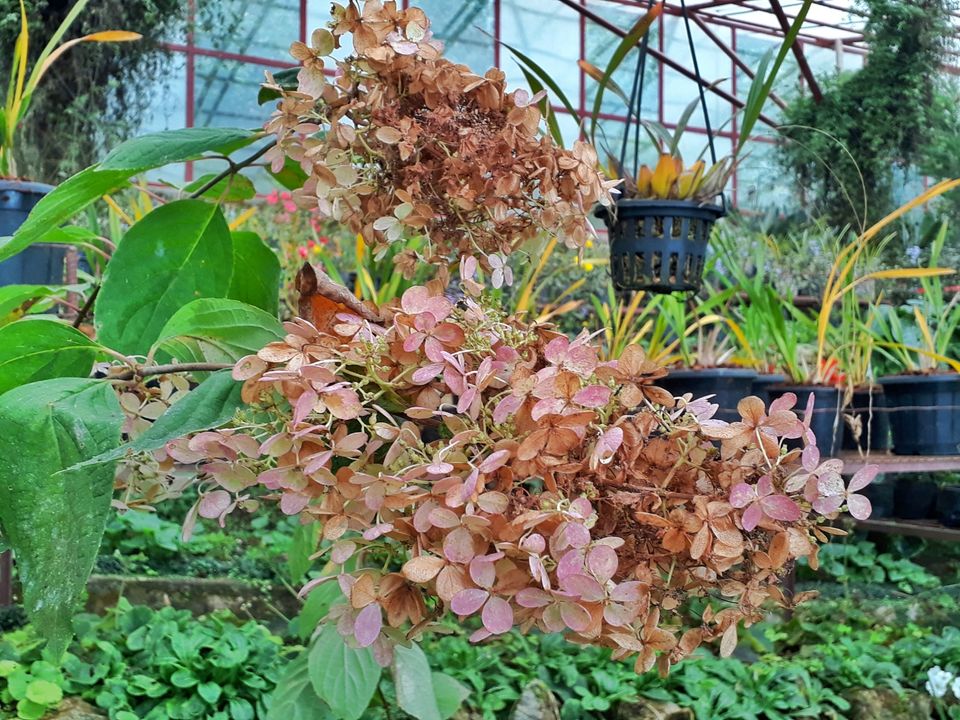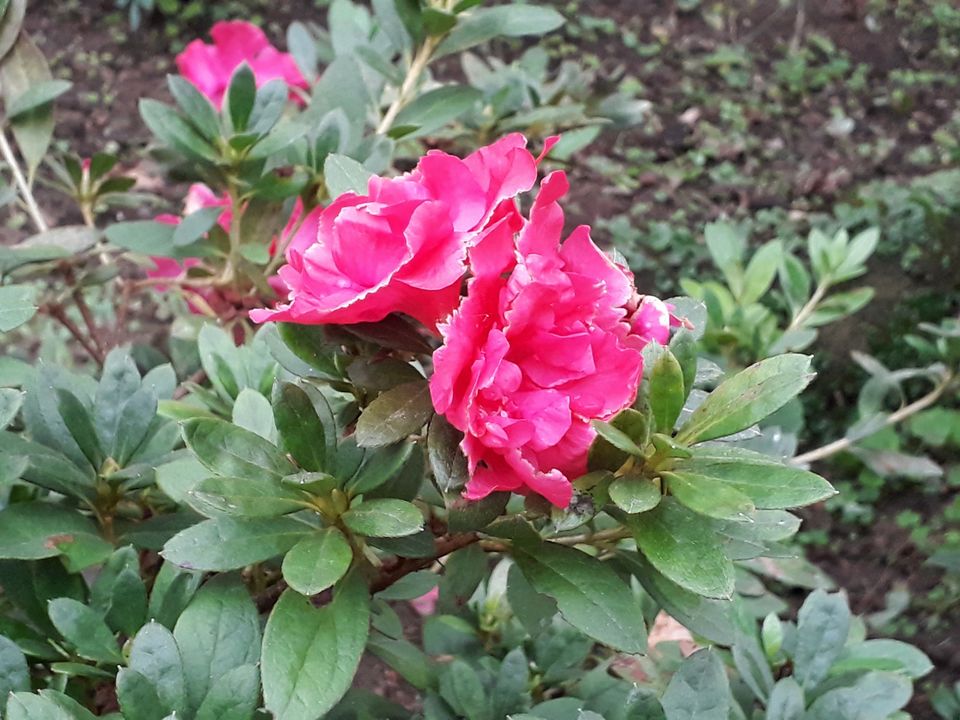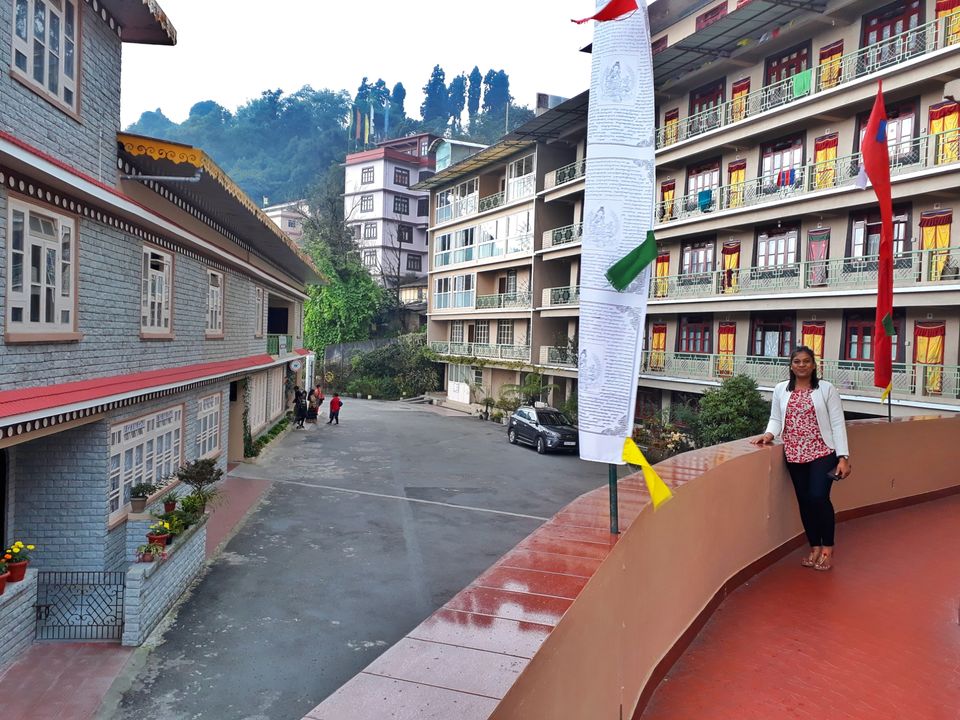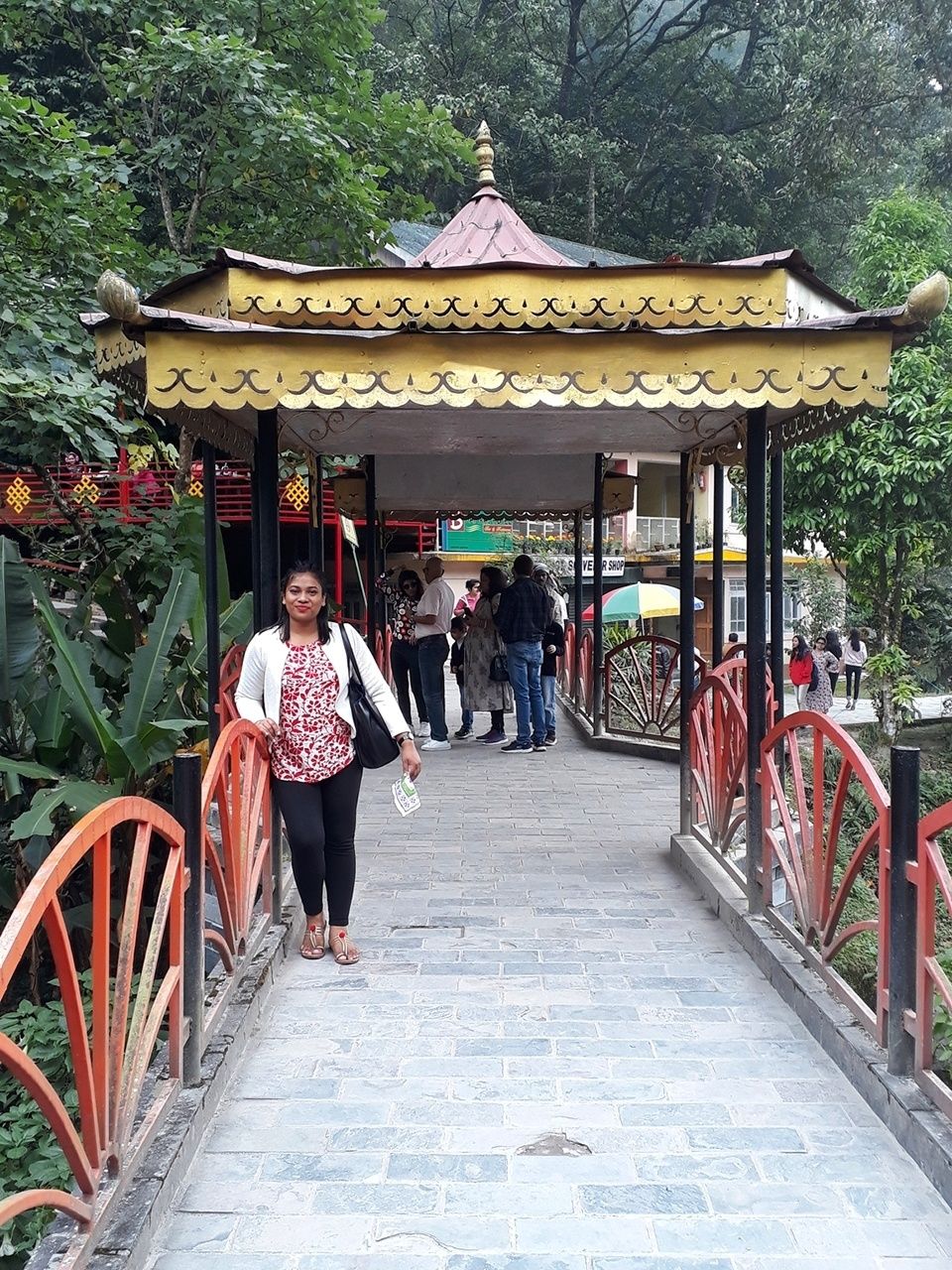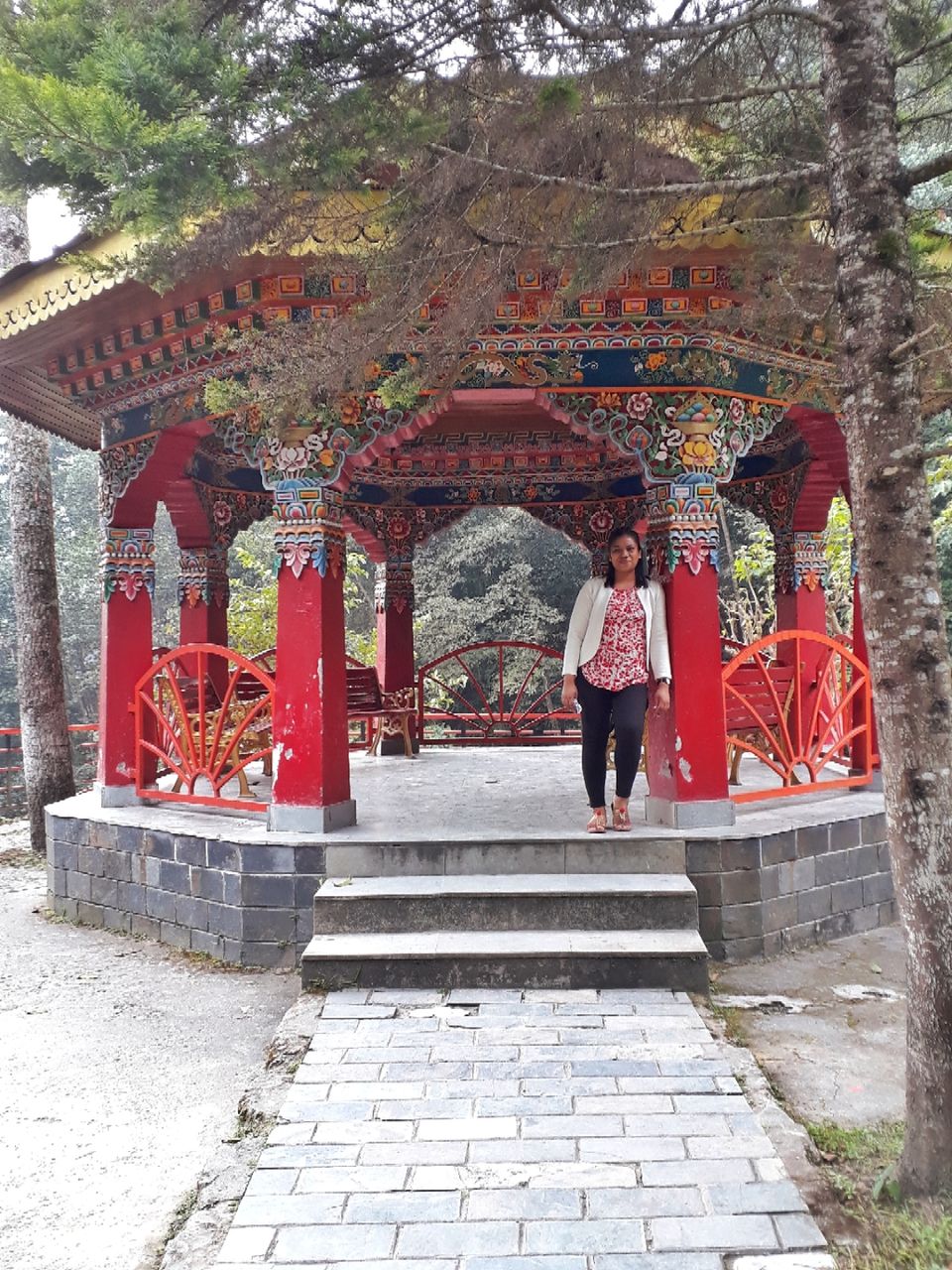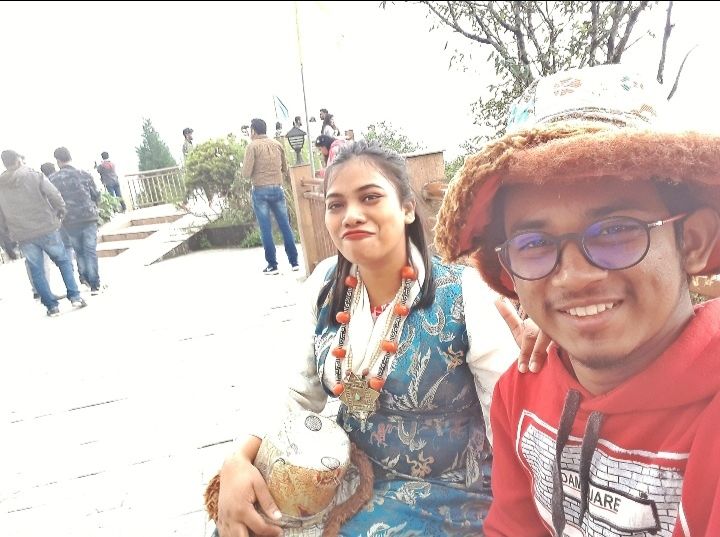 LAKE TSOMGO & TSOMGO ROPEWAY.
I actually planned for Nathula pass but as there are limits for cars on a day to pass by.  I couldn't make it.  So while going back to Gangtok I stopped at Lake Tsomgo.  You can take a walk around the lake and there's ropeway too so you can have a good time over there.
After coming back to Gangtok I headed towards Mall Road and Lal Market. It's one of the most beautiful Mall Roads according to me.  Shop whatever you like.  Trust me you won't get tired of shopping here. 😄
Importantly if you are a crockery fan like me then you don't want to miss the amazing designs available in the mugs sections. 😆😅
And and and do not miss to bargain at Lal Market. 😂😂.