Bagdogra Airport- Gangtok
Number of Hours of Journey-4:30Min
Option-1
Local Cab / Airport Authorized Cab- Rs.2500/- For Reserved cab
Number of persons-4 (Wagoner)
Option-2
If it is Sharing basis-Rs.300 per person (10Members in one cab)
-Travelling 120Kms from Bagdogra to Gangtok takes 4-5 hours with some small pitstops. But trust me the journey will take you alltogether to a different world if you like travelling through ghat sections.
- Finally reached Gangtok around 6PM and checked in into the hotel which we booked earlier for 2days.
- For hotel bookings you can get multiple options through OYO.
- Had a walk to MG Marg which is famous place for food joints and shopping.
- Whenever you go over there try in Roll House which is famous for it's rolls.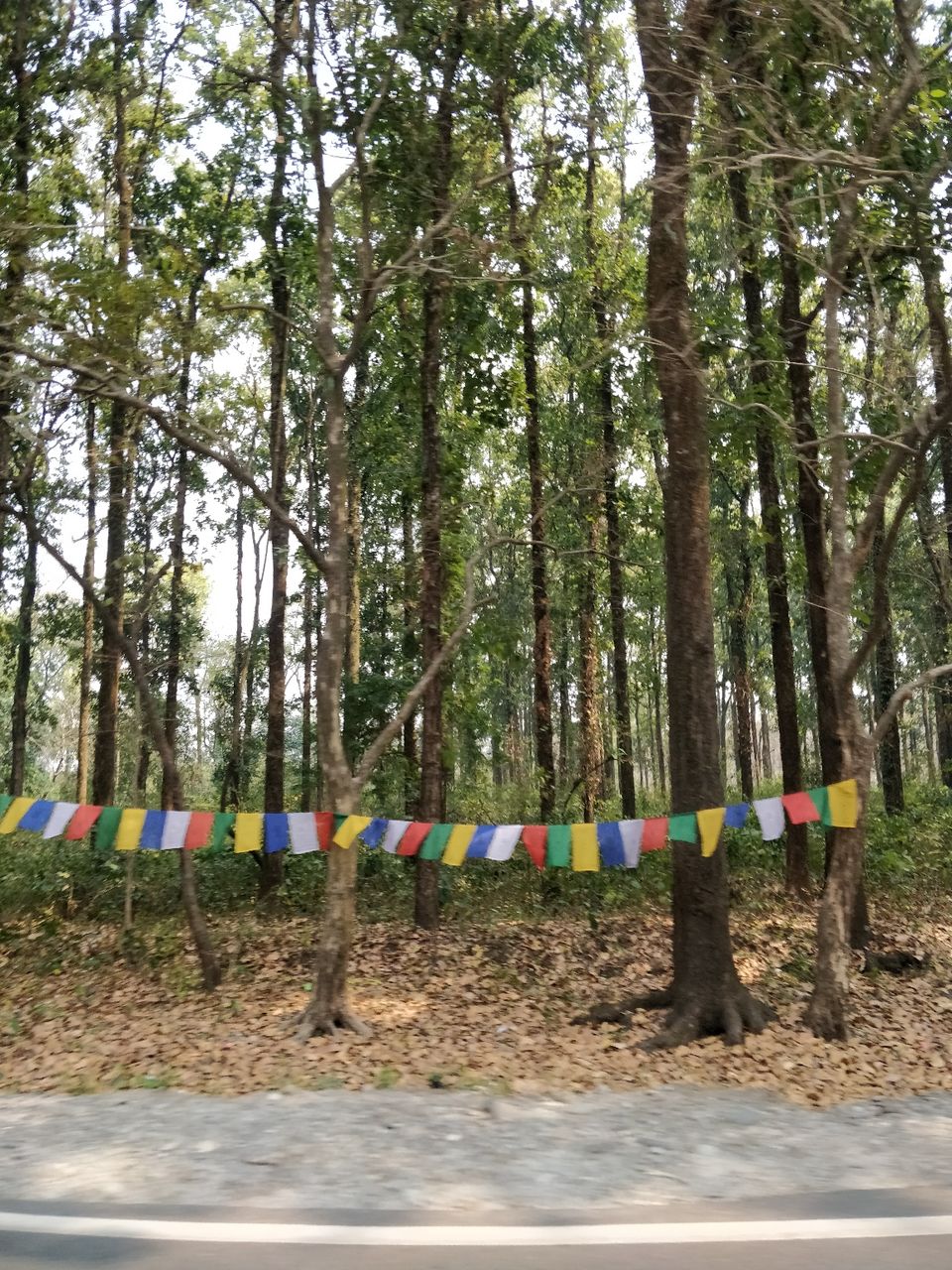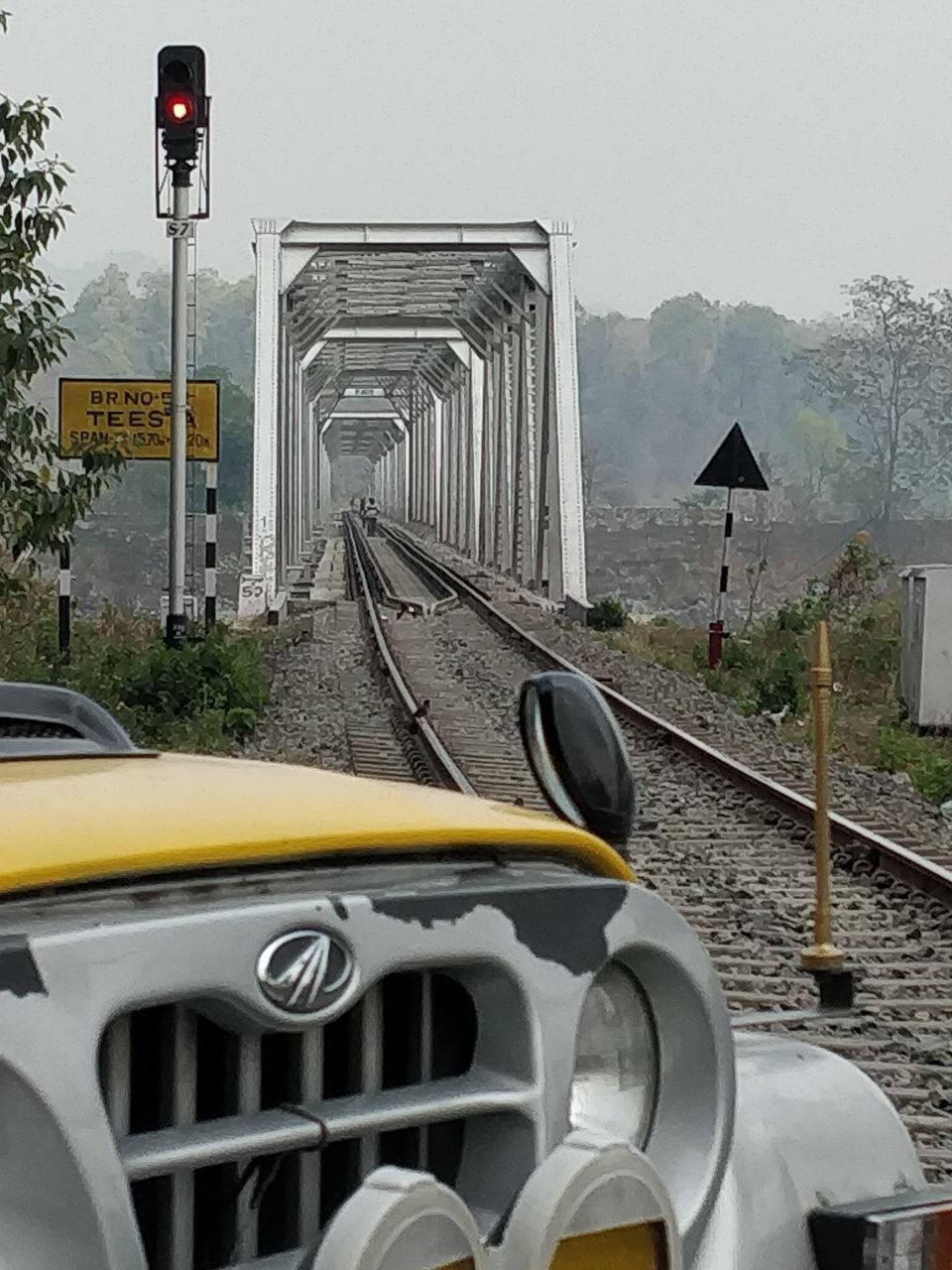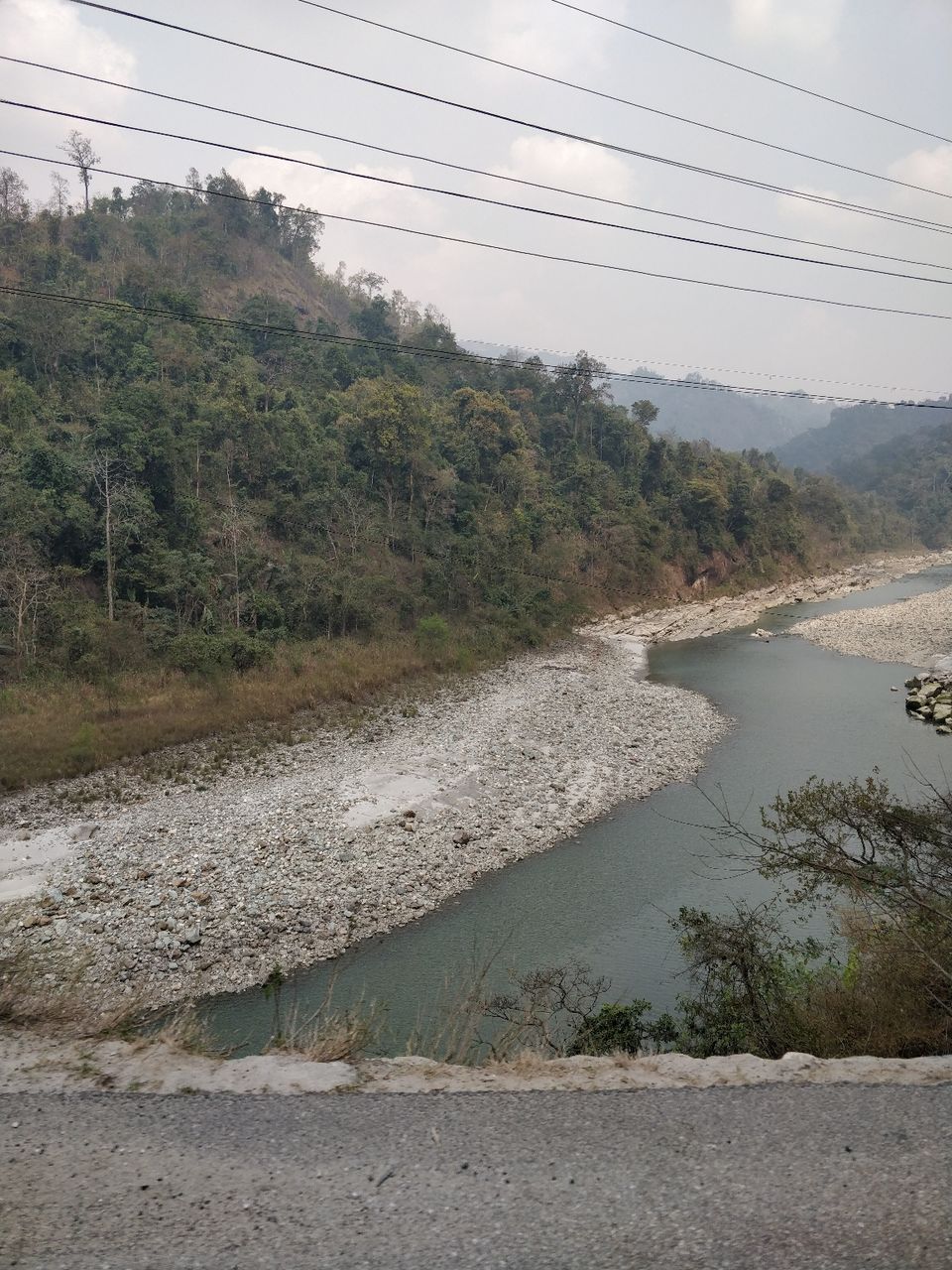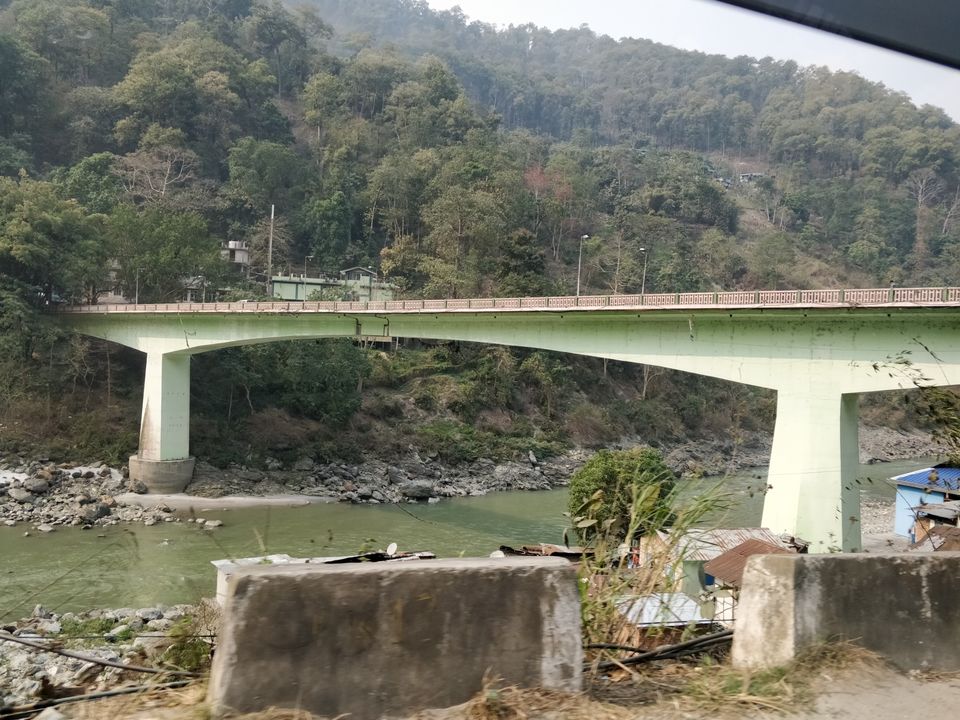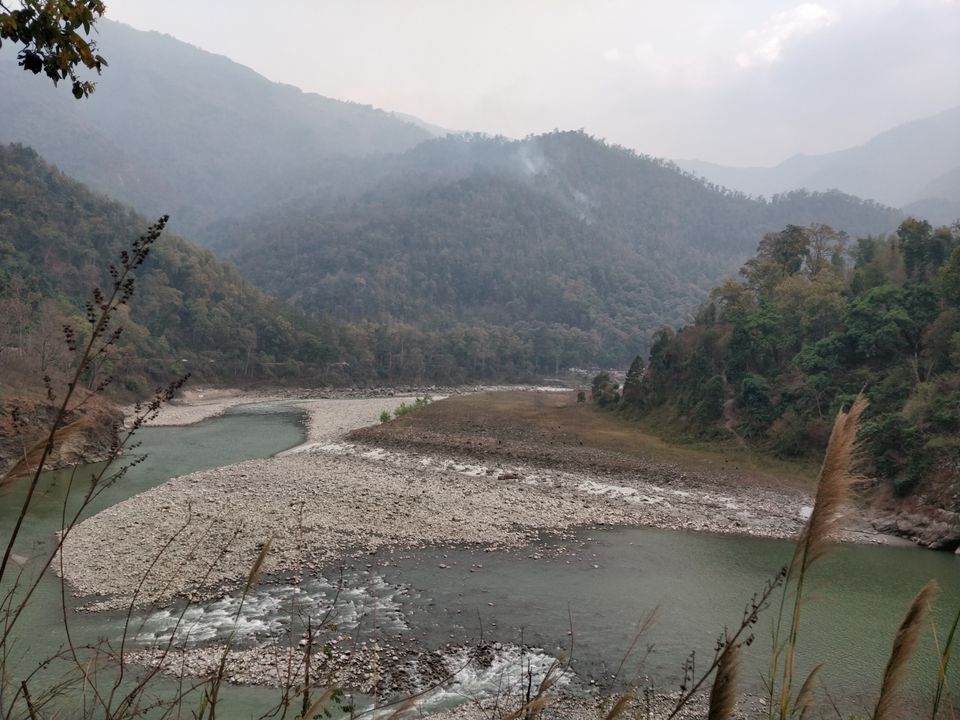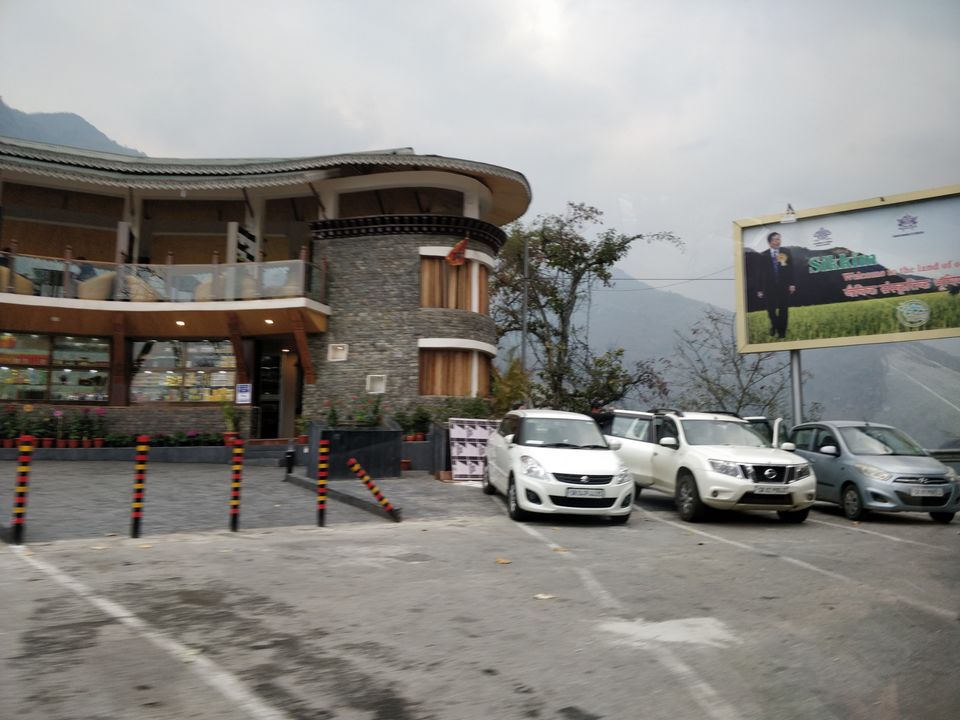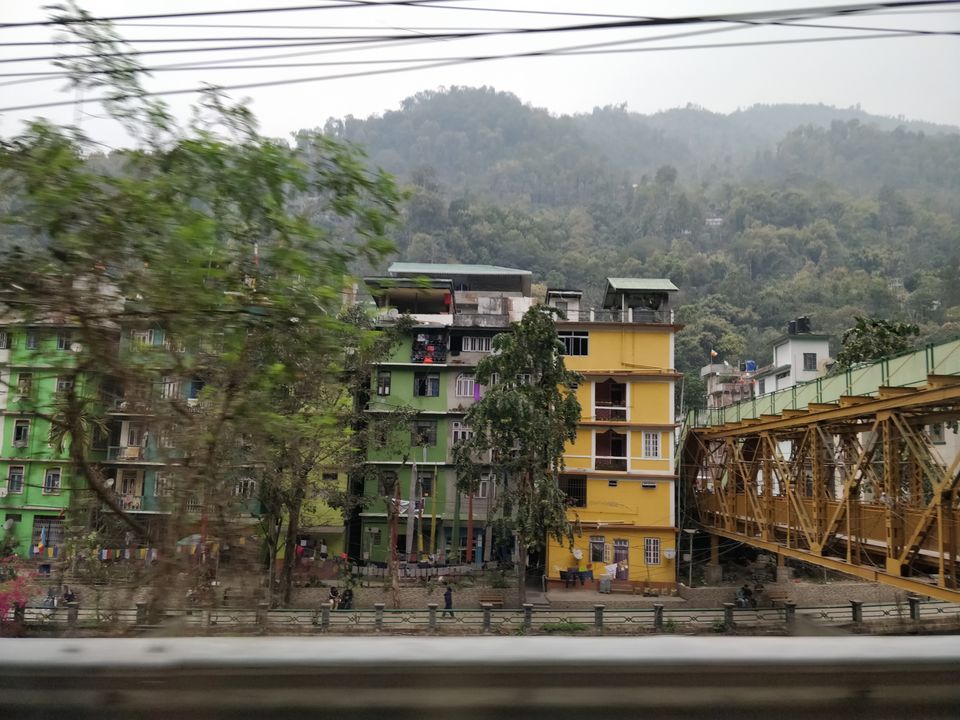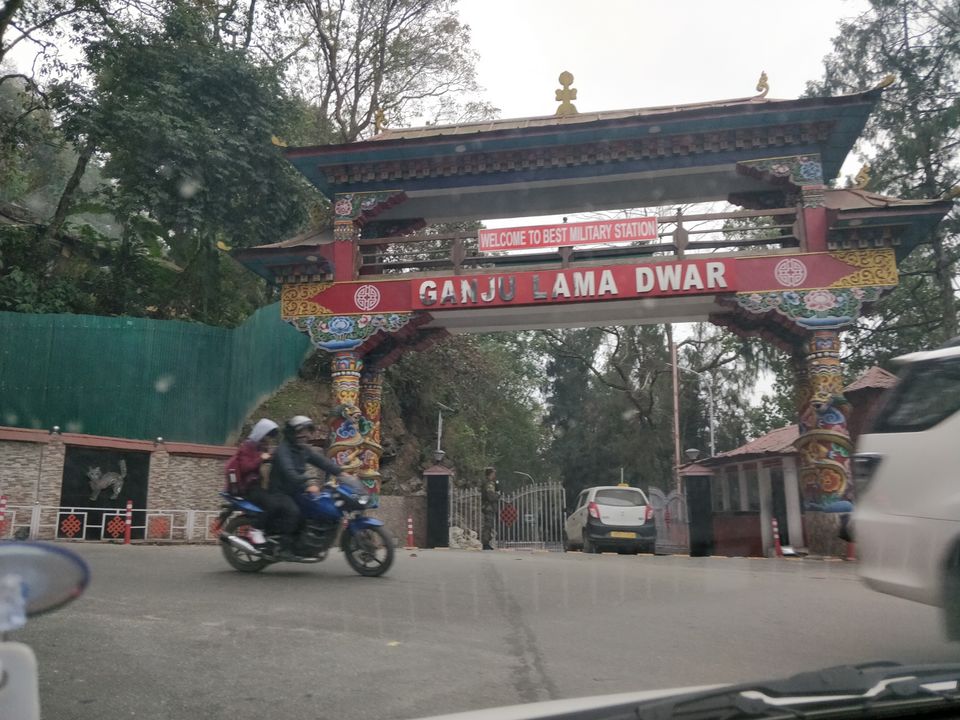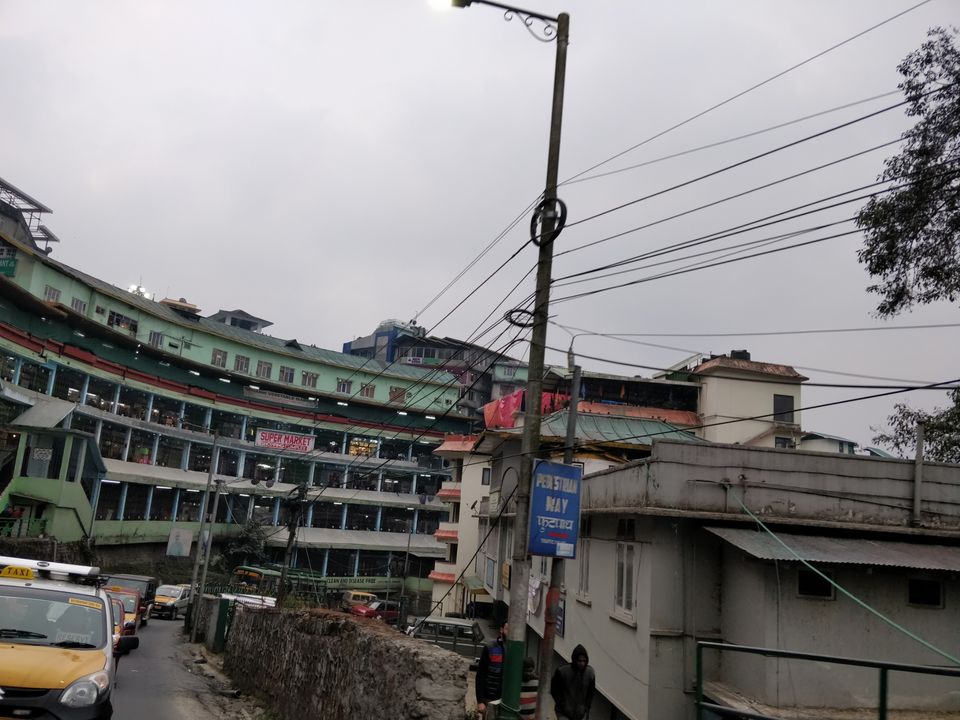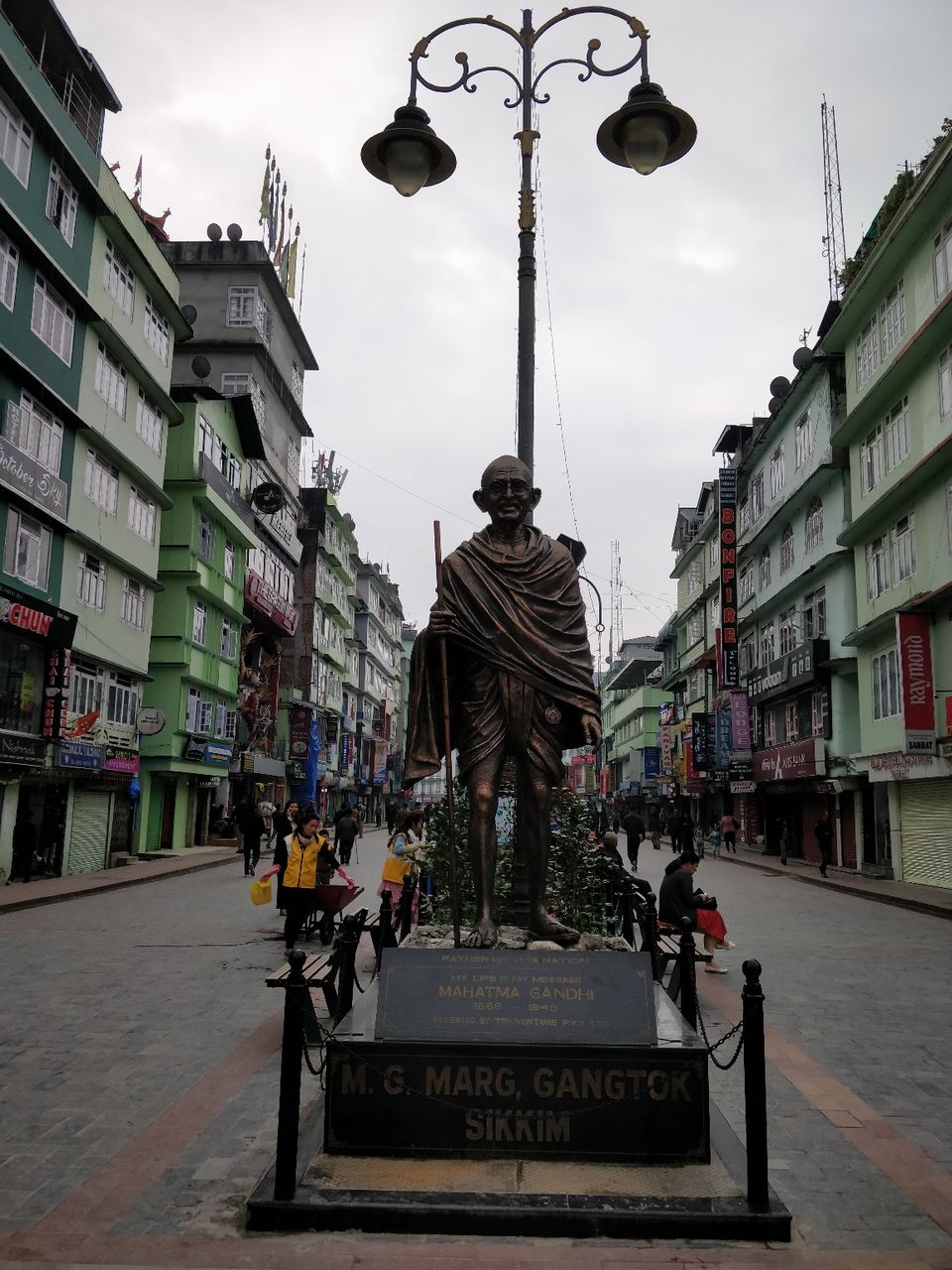 Gangtok city tour
Rumtek Monastery- Ranki Monastery - Banjhakri Waterfalls -Hanuman Tok
Cab from MG.Marg - Rs.1700/-
Number of persons-4
- There are other small places to visit which you can include in the same trip if weather permits you.
-Near Banjhakri waterfalls you can also do paragliding and there are some organizations which take you in their cabs to the gliding starting point and drop you back but this is completely depending on Weather condition.
- Due to heavy rainfall we couldn't cover Hanuman Tok at the end. Here the weather is highly unpredictable.
- we have handed over the required ID proofs and passport size photo copies to the travel agent in the evening for making permits for our visit to lachung the next day.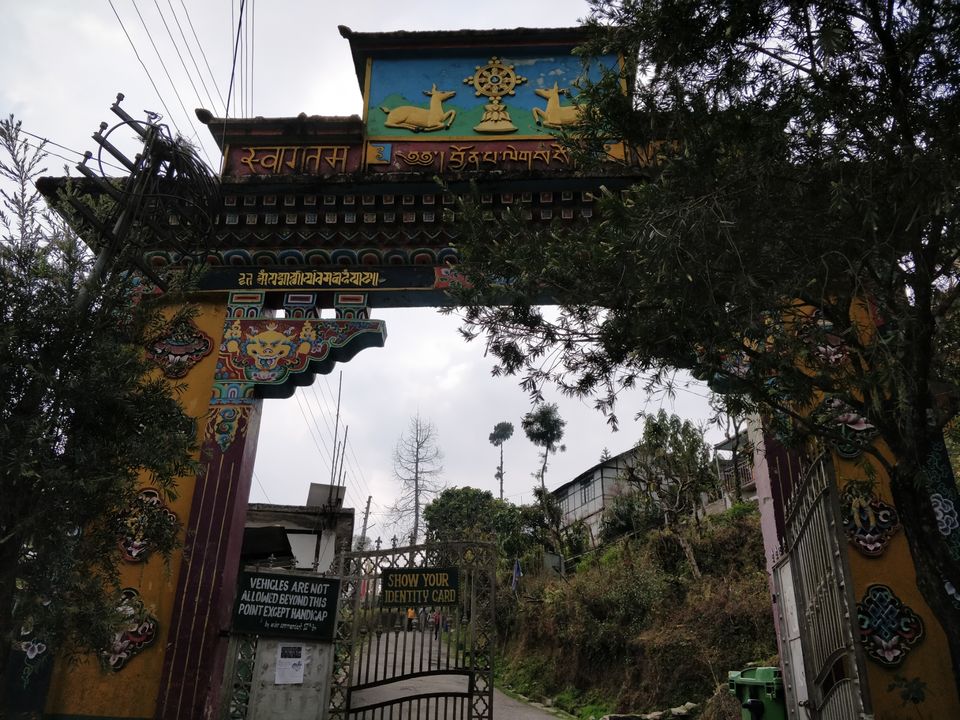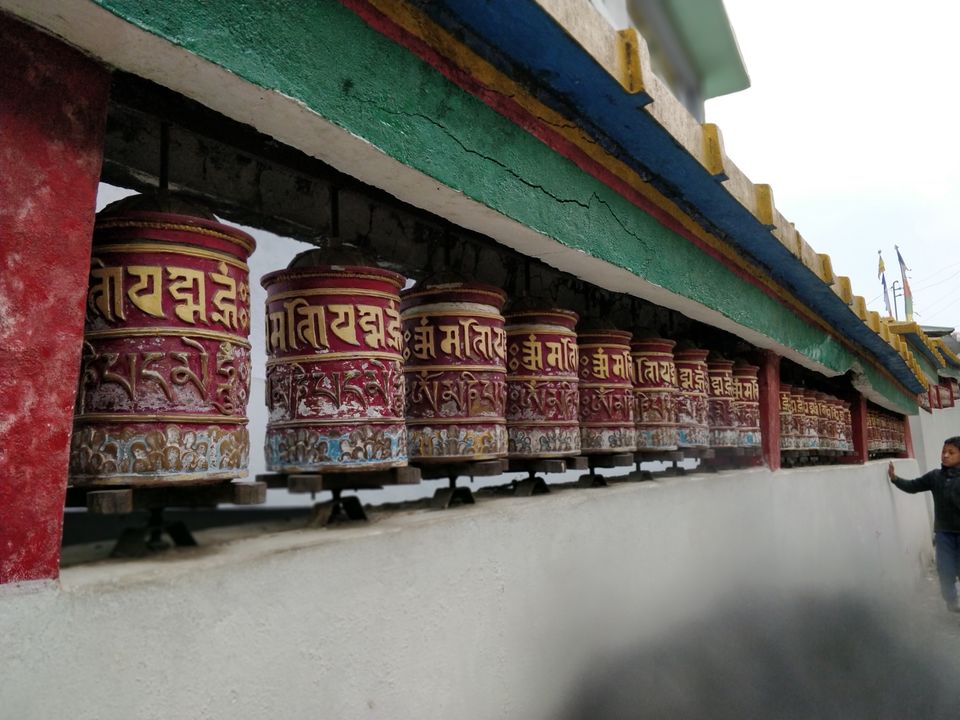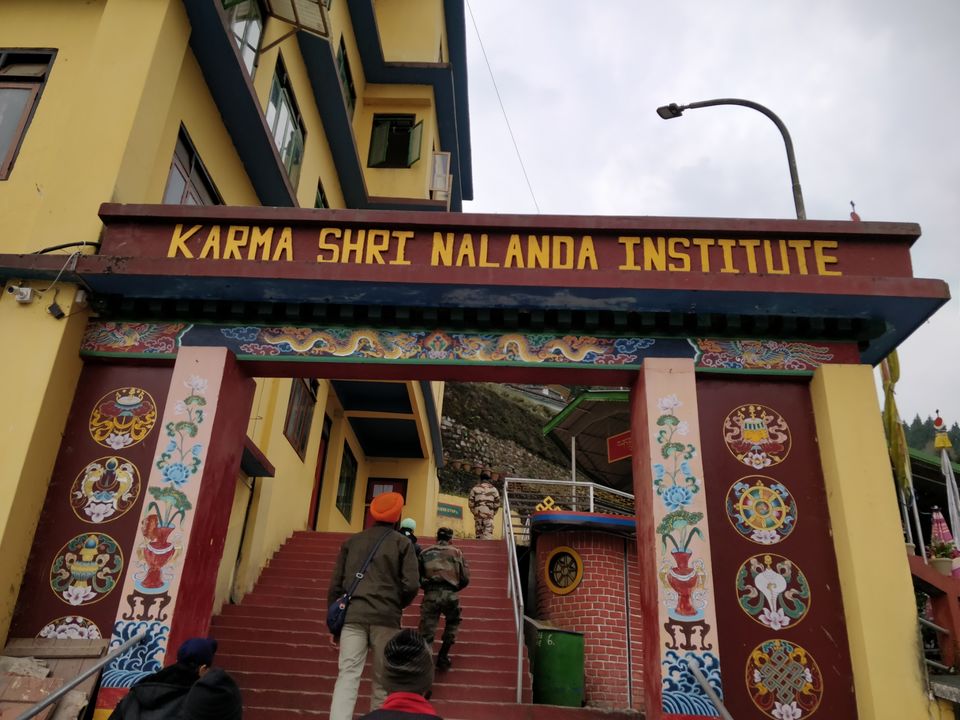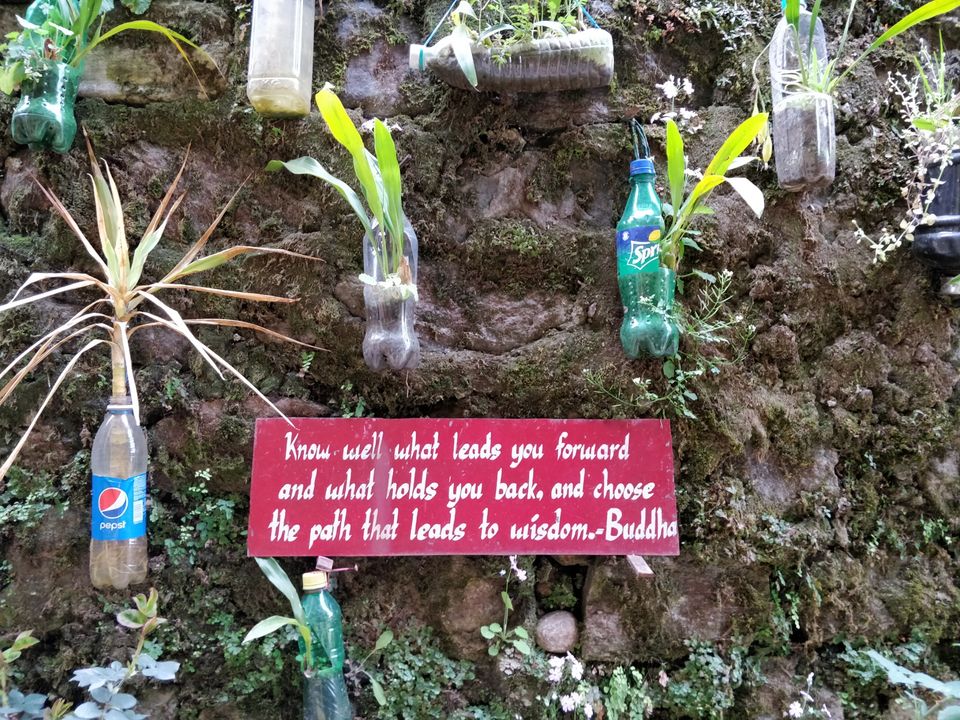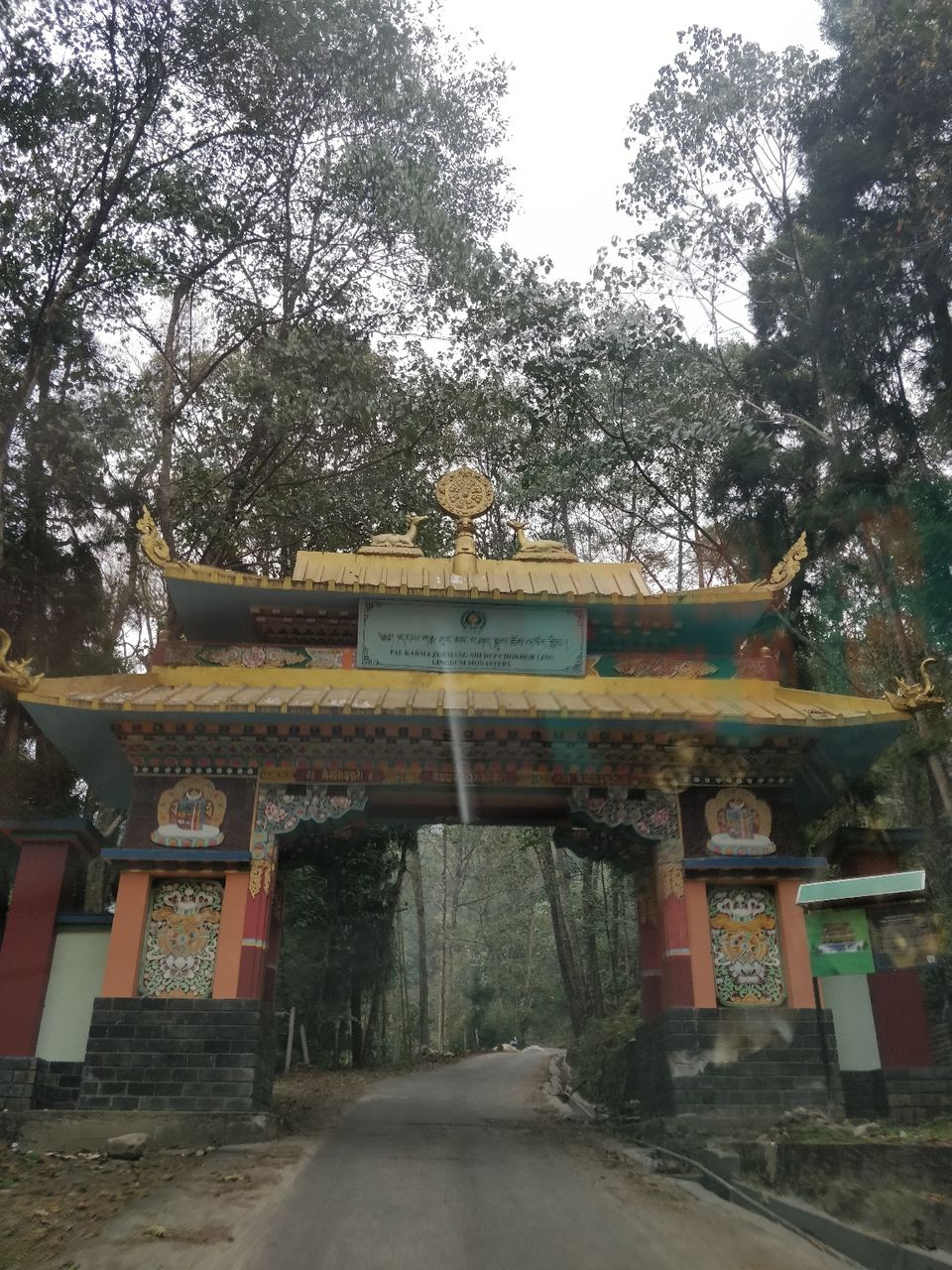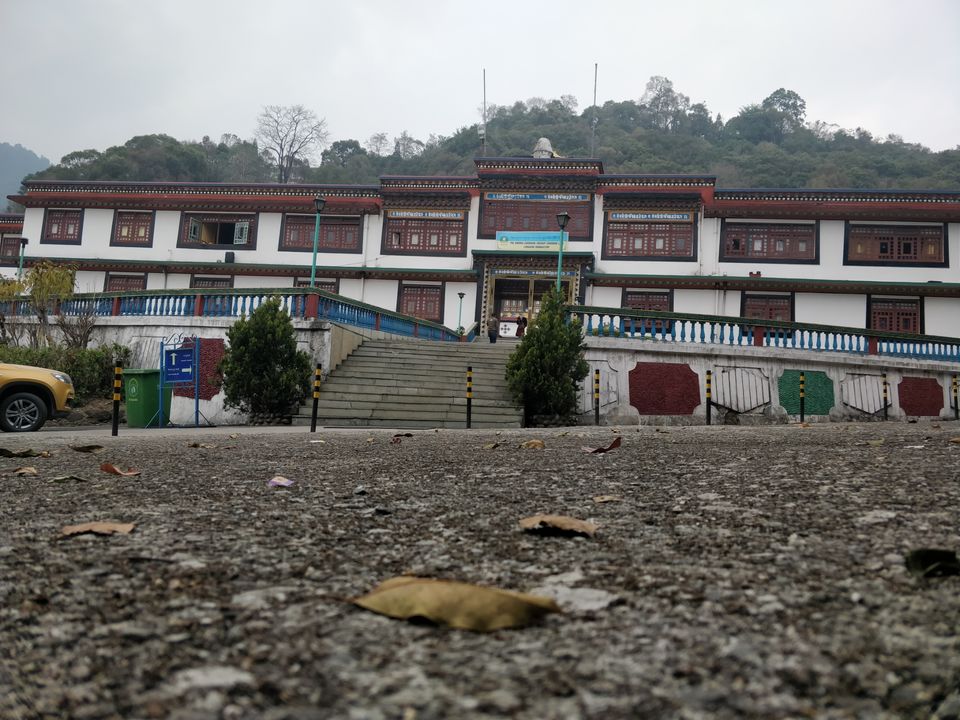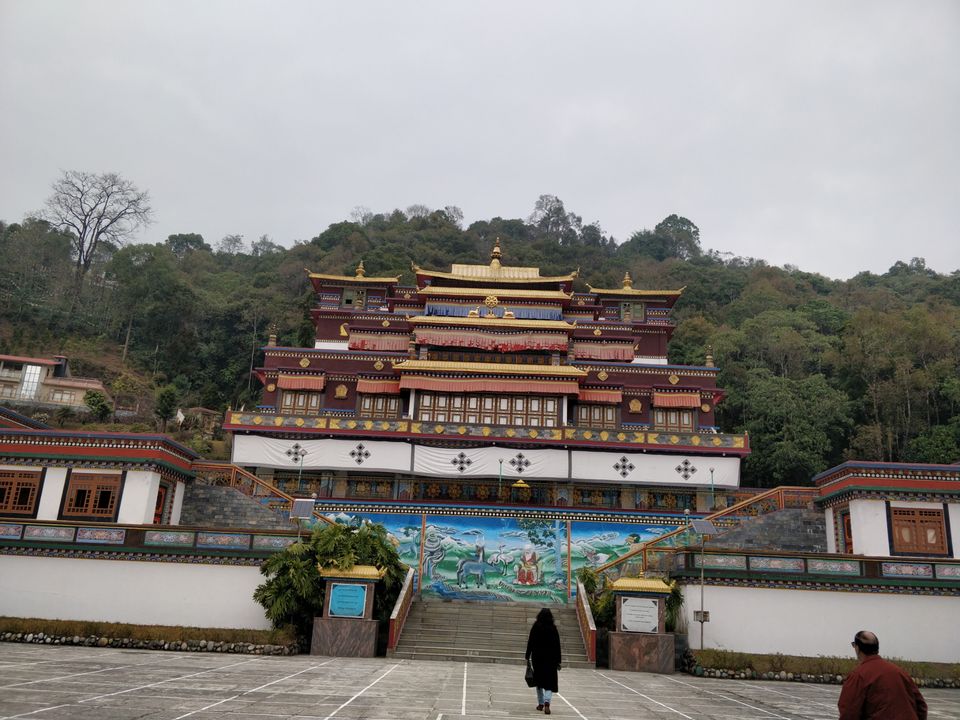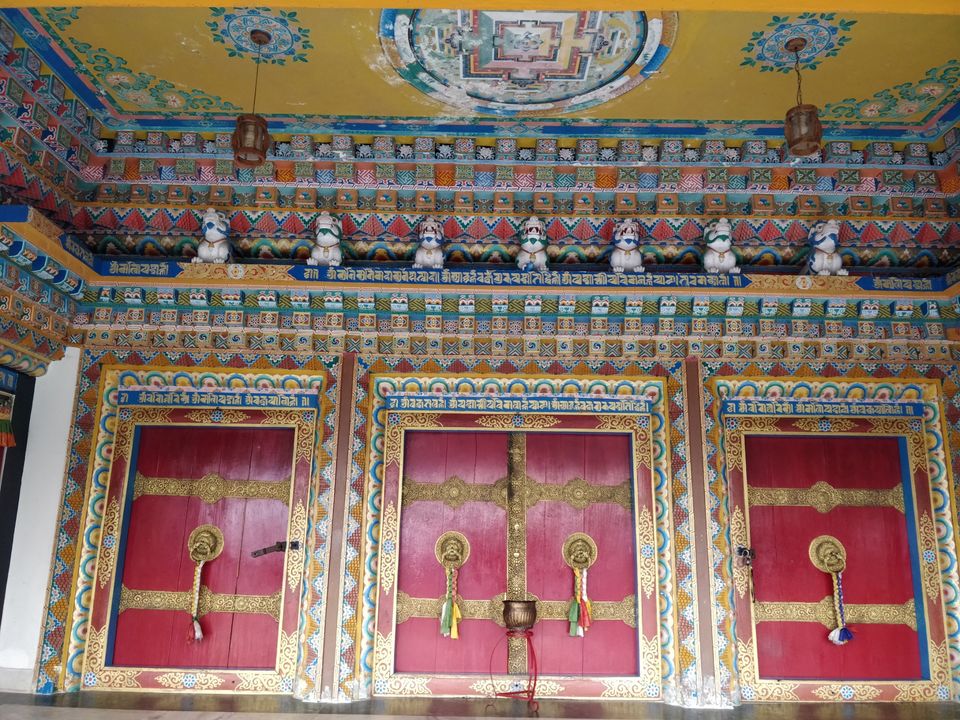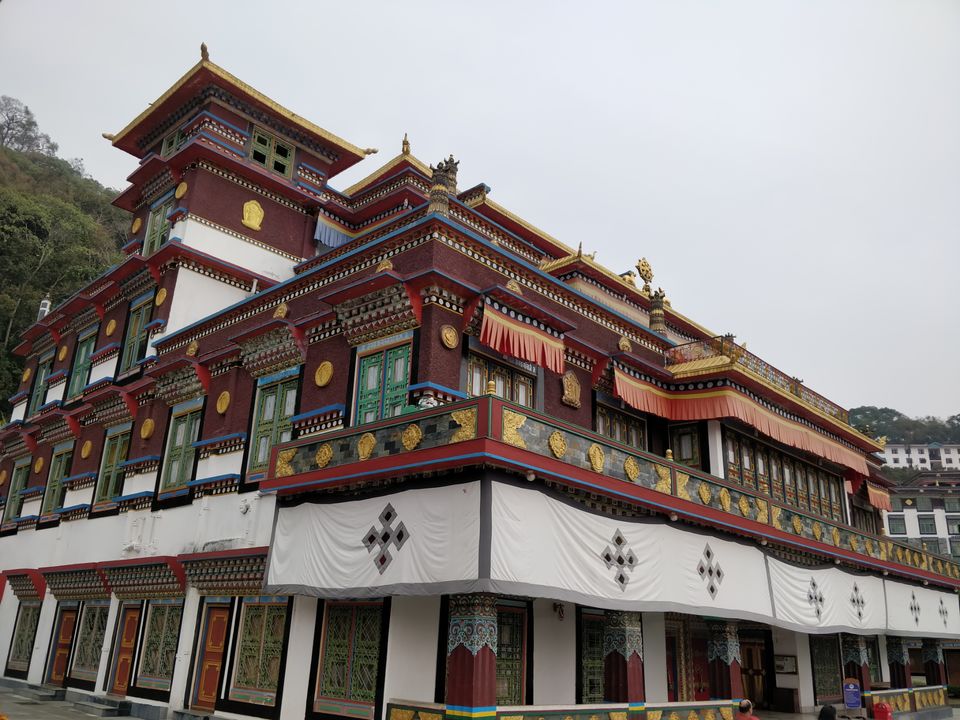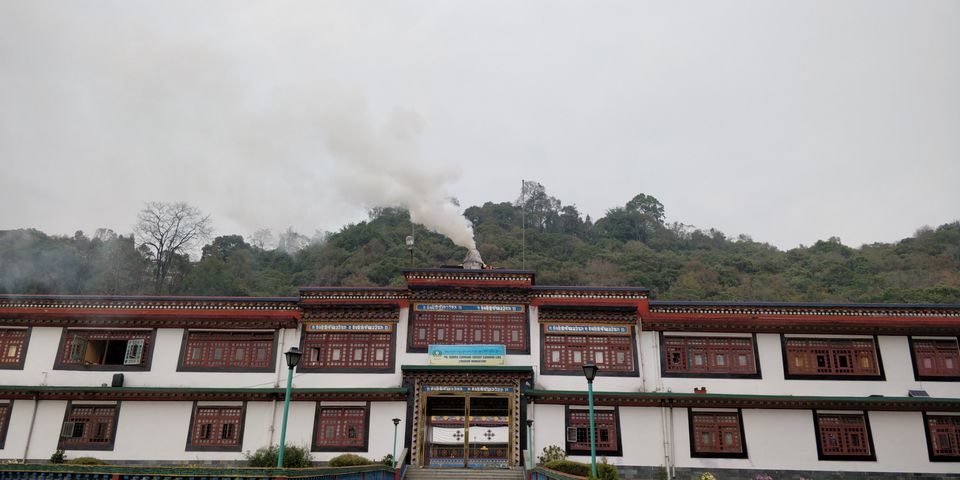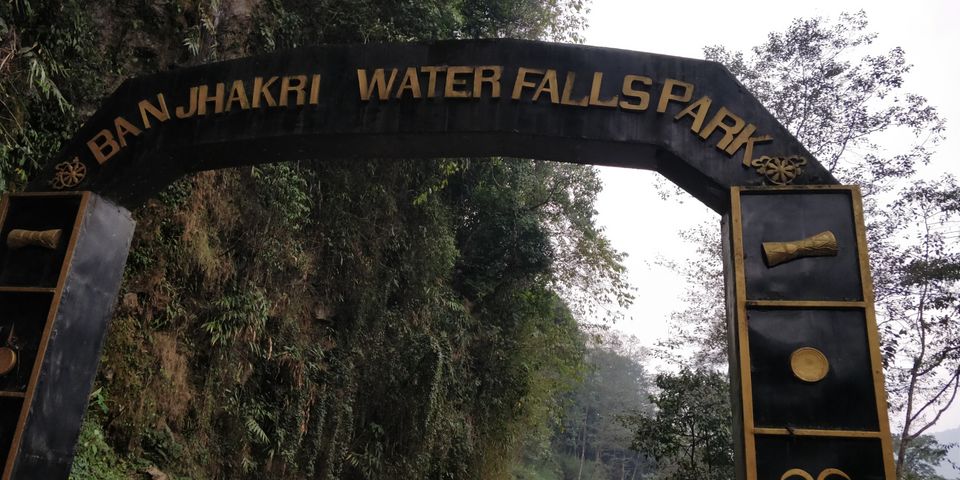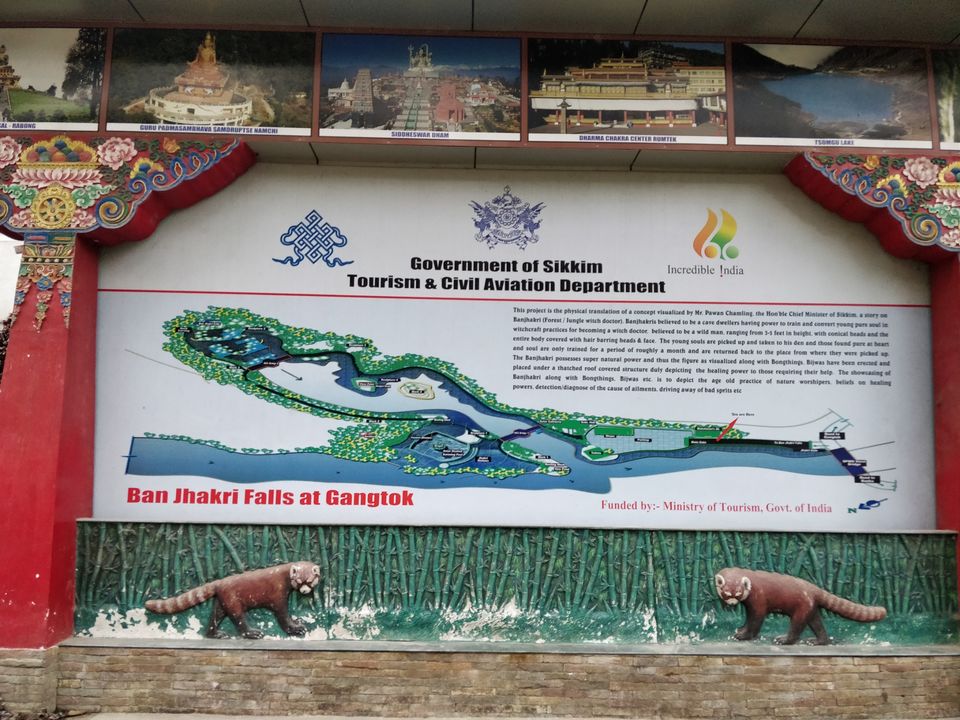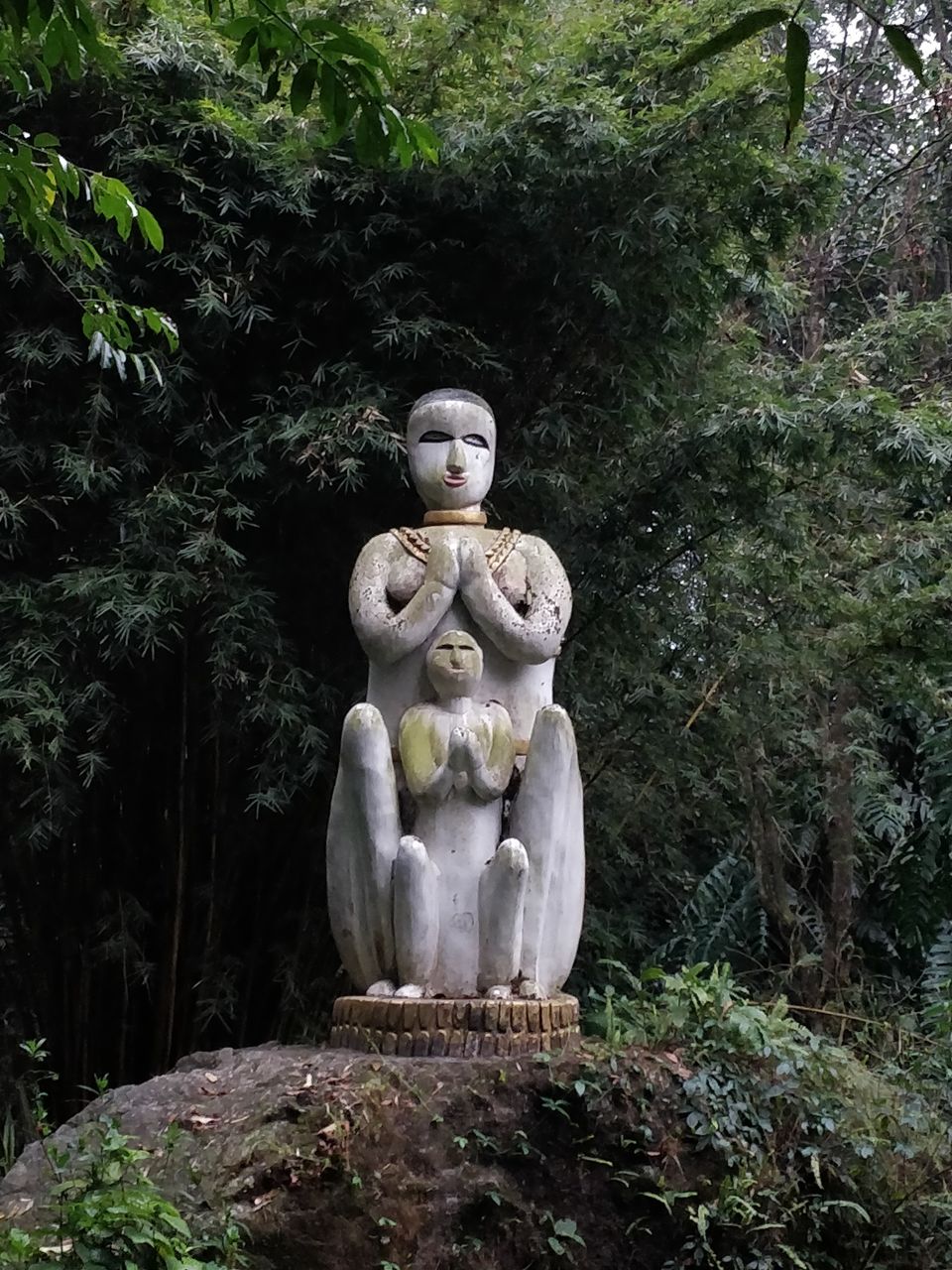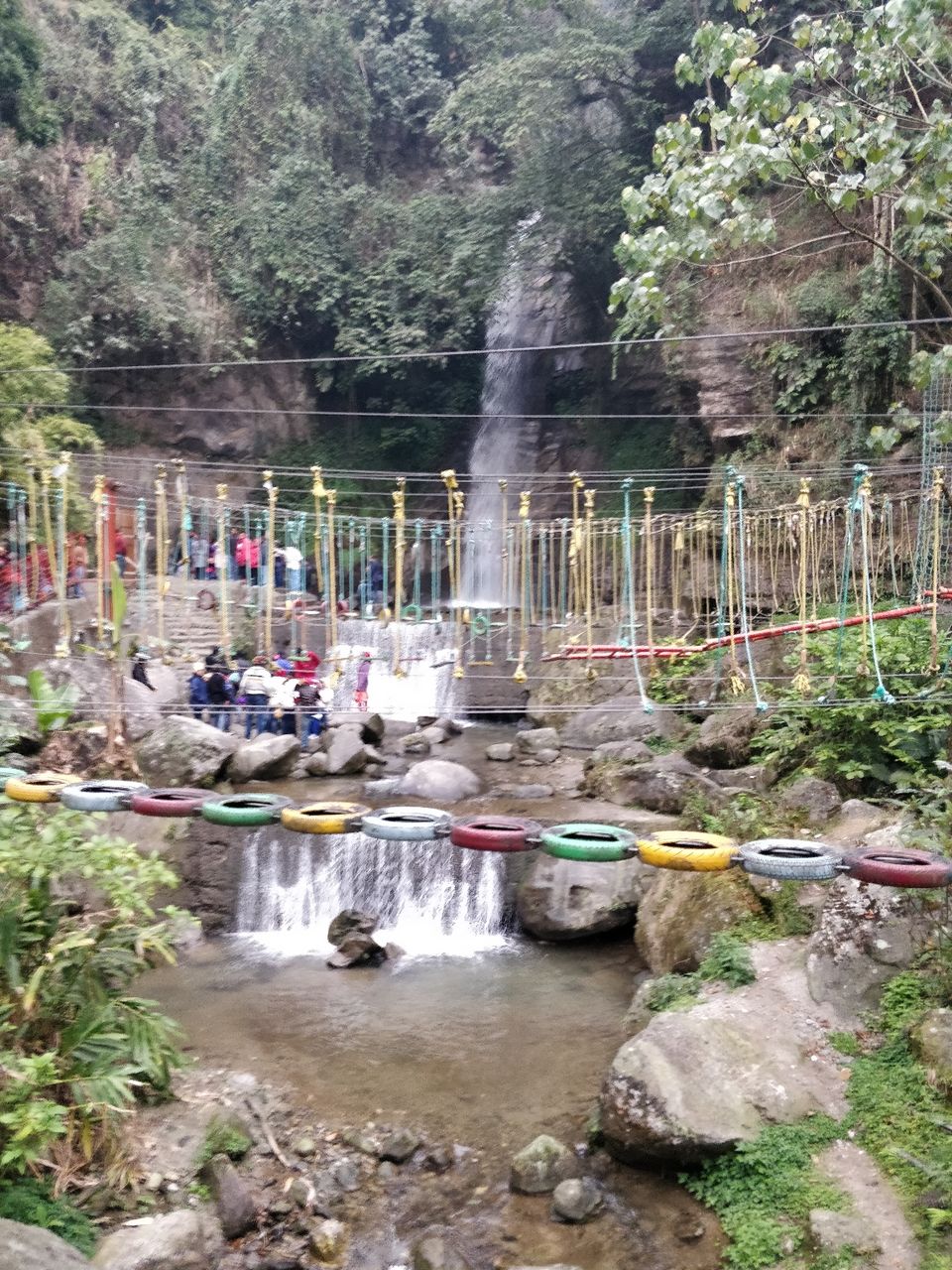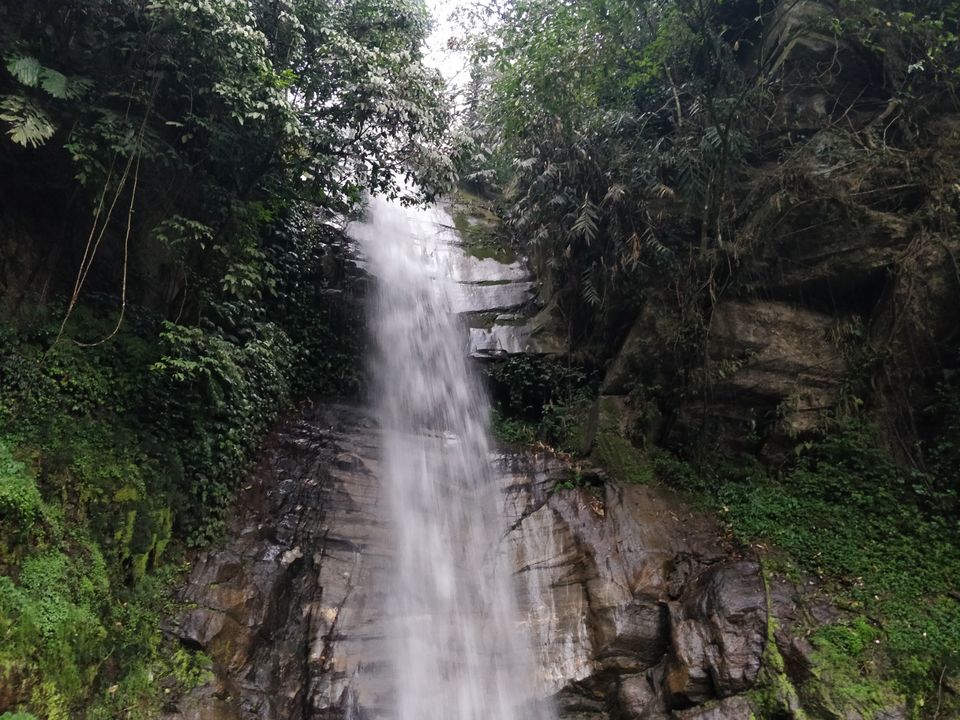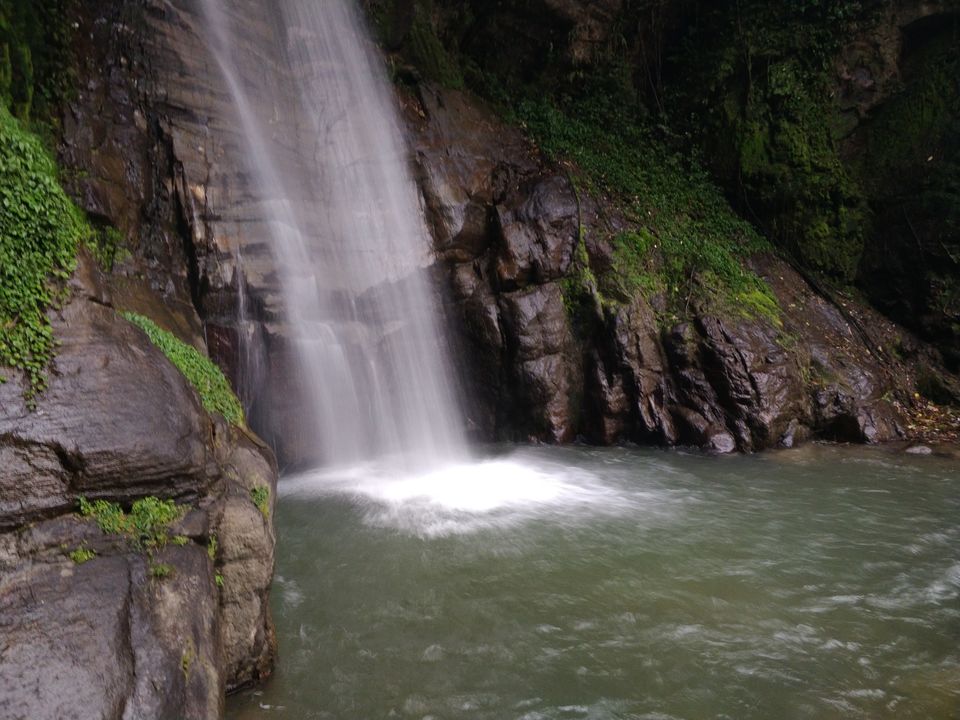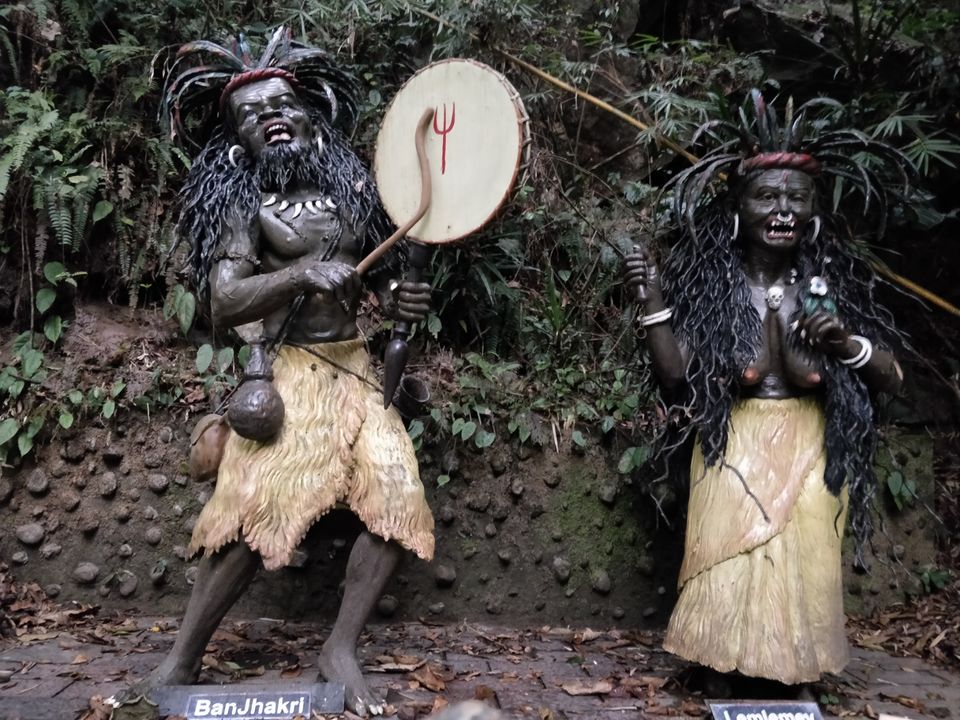 - Day 3 & Day 4
Gangtok- Lachung-Katao-Yumthang Valley (Two days One Night Trip)
Total-Rs.8500/- For Reserved Car (Tour Consultant)
Inclusions:-
1.Permits
2.Cab from Lachung Taxi stand
3.Lunch
4.Dinner
5.Break Fast
6.Lunch
7.Stay in Lachung
Katau-Rs.2400/- Extra
Travelled Persons-4
- For visiting the above places you need to get permit from Sikkim tourism office and the concern travel agents will help you in getting the permit and arranging for travel.
- You need to handover the required ID proofs and passport size photo copies of yours to the travel agent a day before and inform them to arrange the required permits for you.
- Day -3 Morning by 10AM the cabs to lachung will start from Lachung taxi stand. You need to have your breakfast as it is not included in the package.
- Journey starts through mountains and the views are simply Amazing...
Day-3 Afternoon lunch is included in the package. The travel agent will take you to their respective hotel/Home where the lunch will be prepared for you. By evening you would reach lachung and spend rest of the time for yourselves.
- On the way to Lachung you will come across many waterfalls where you can refresh yourself in the beauty of nature.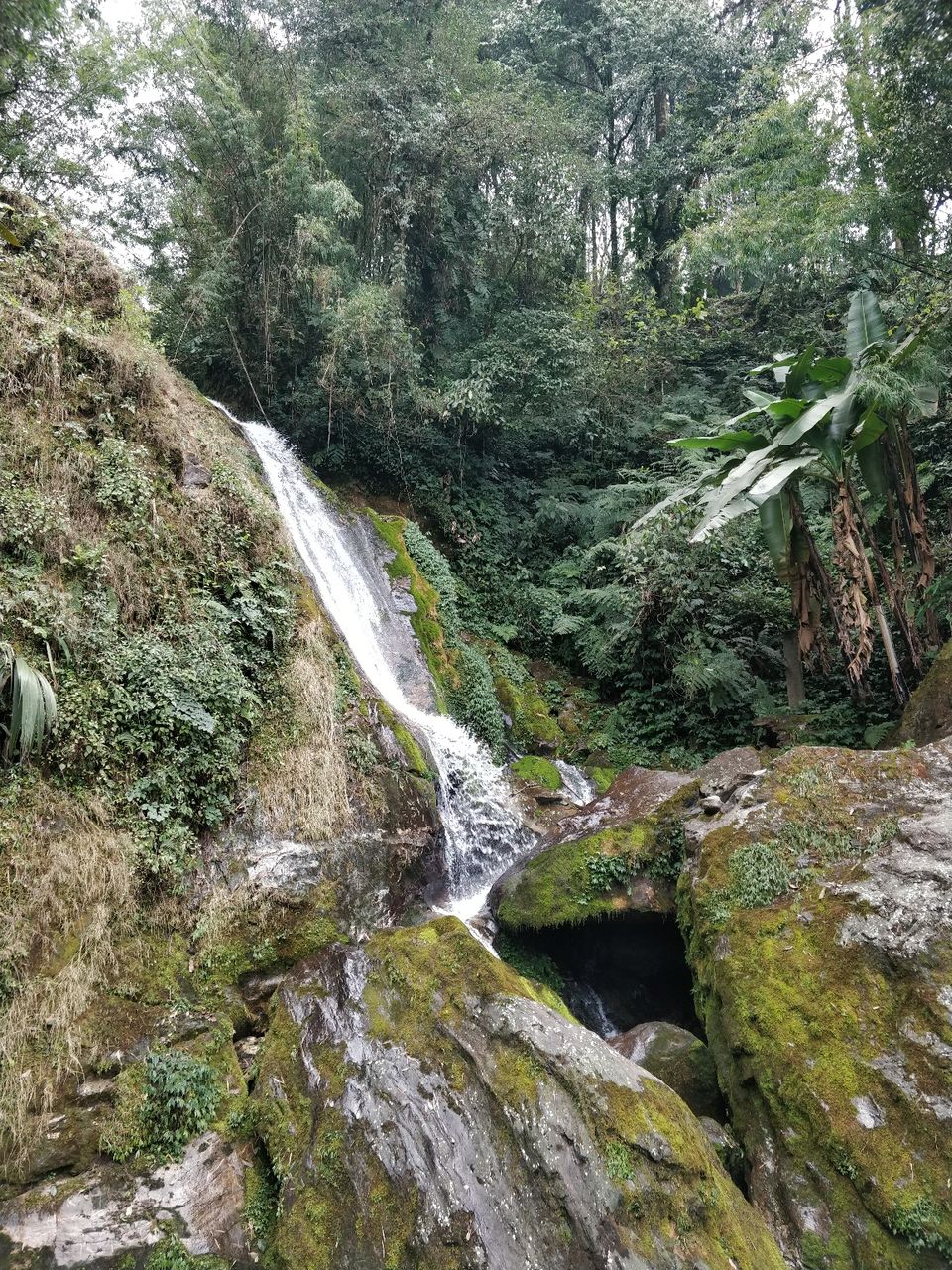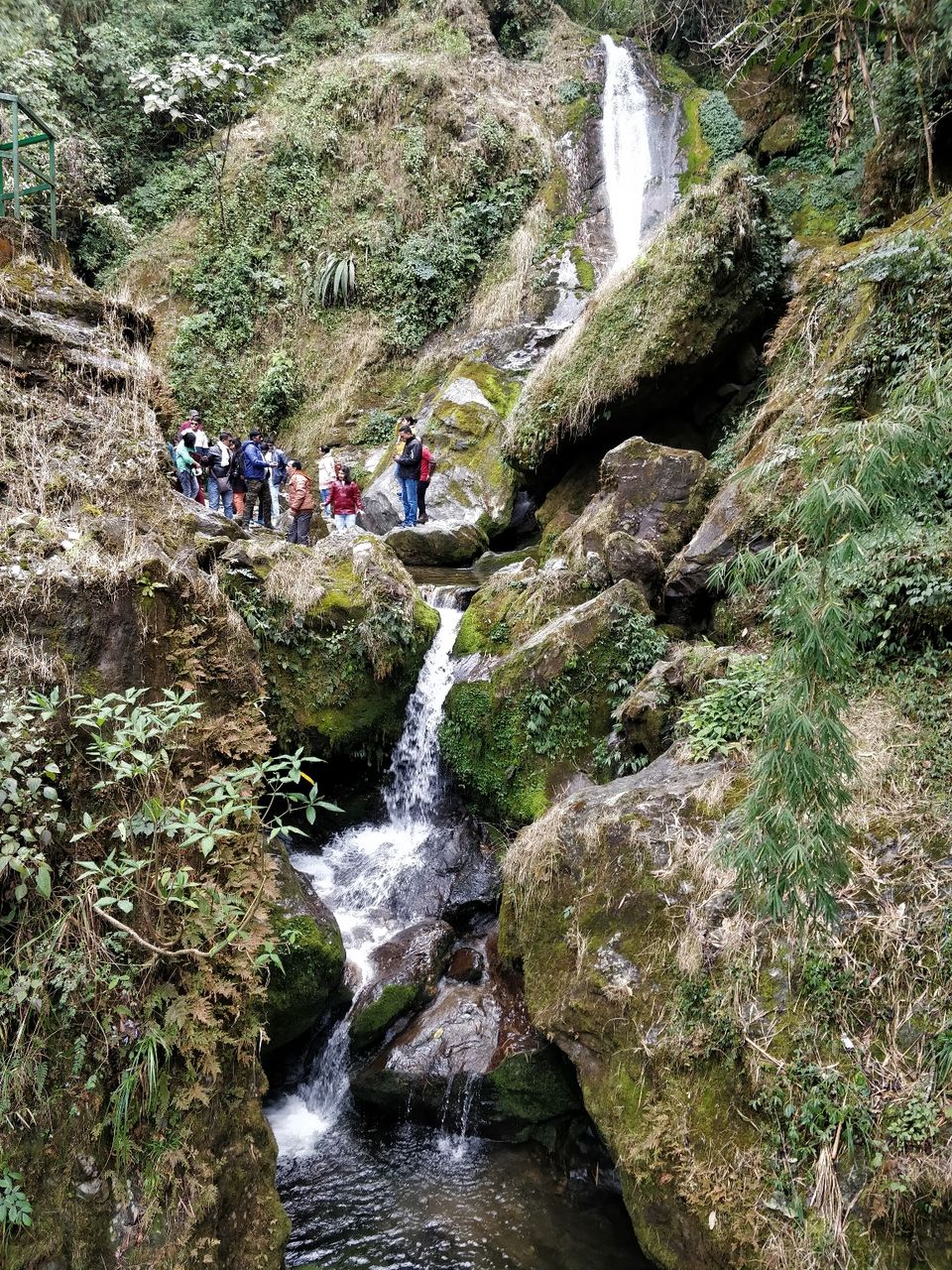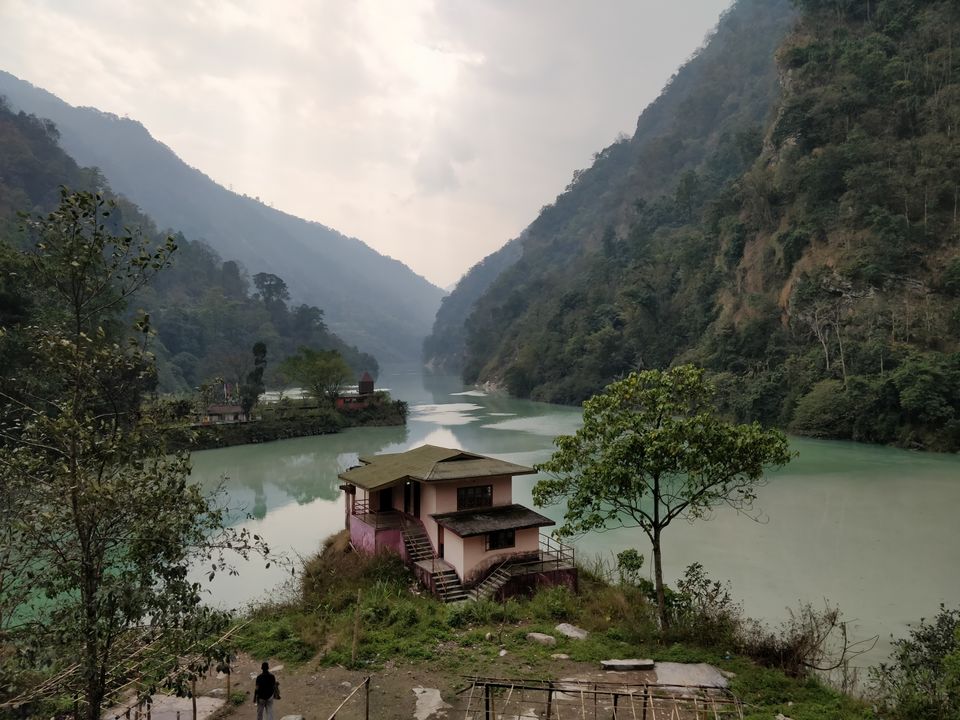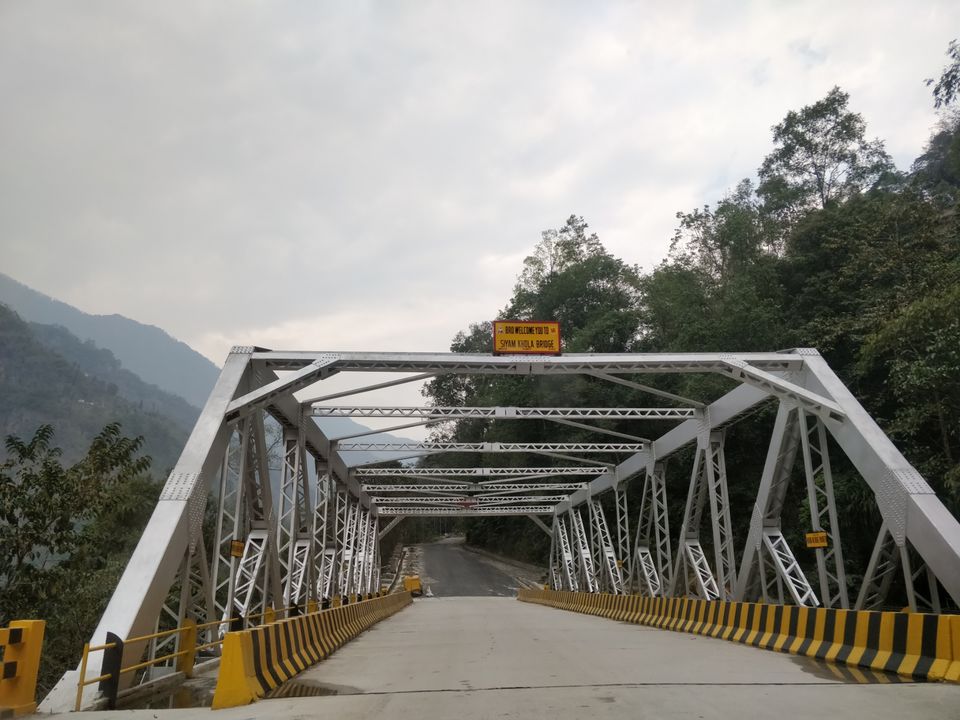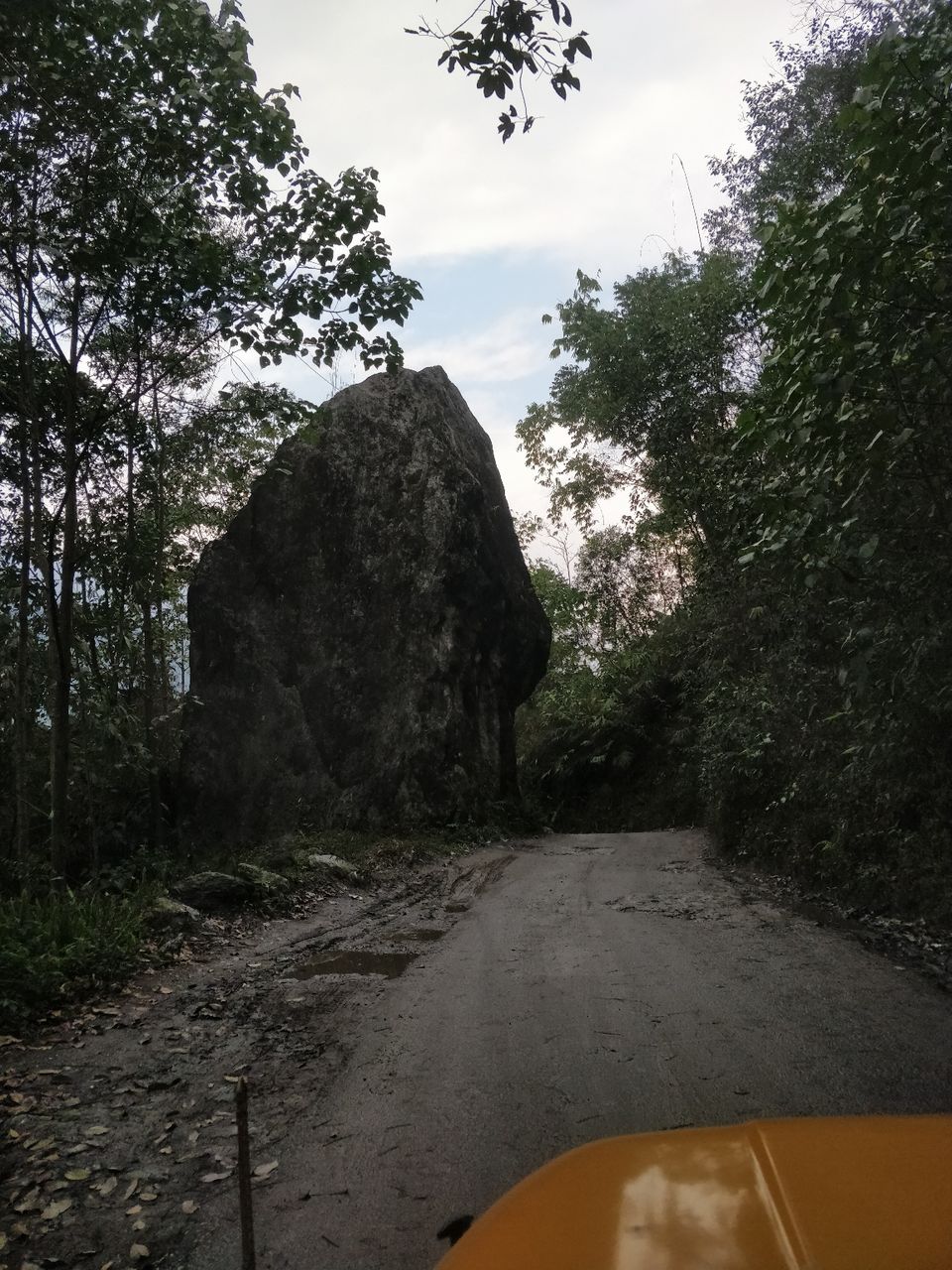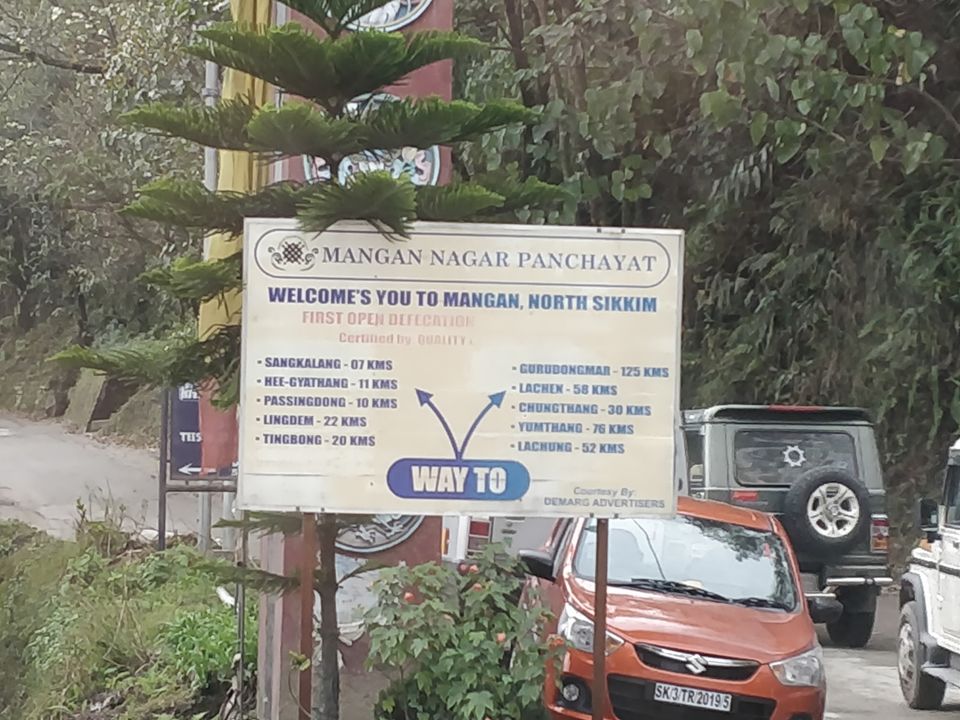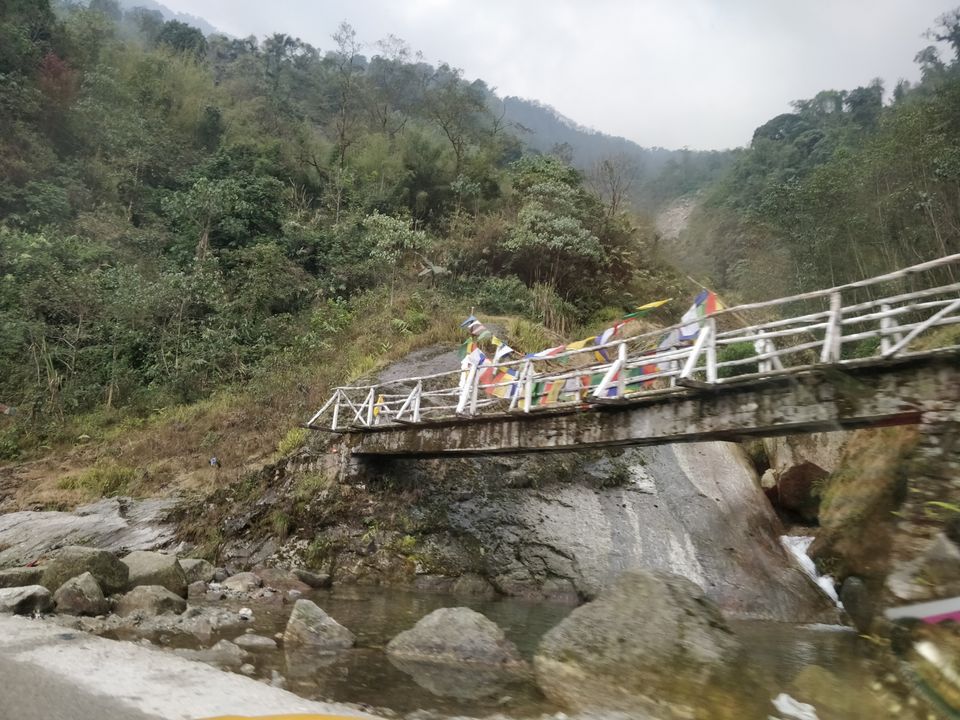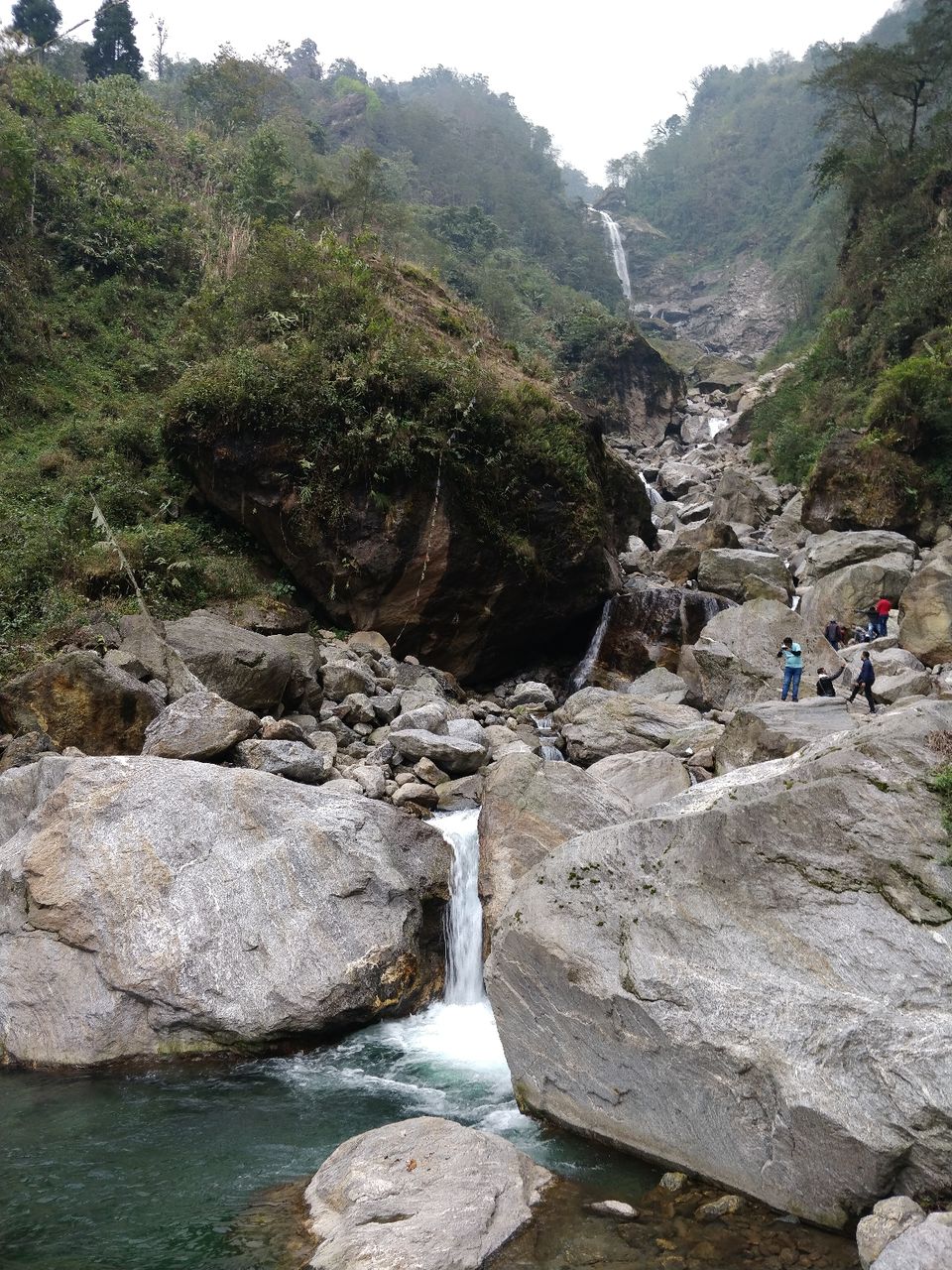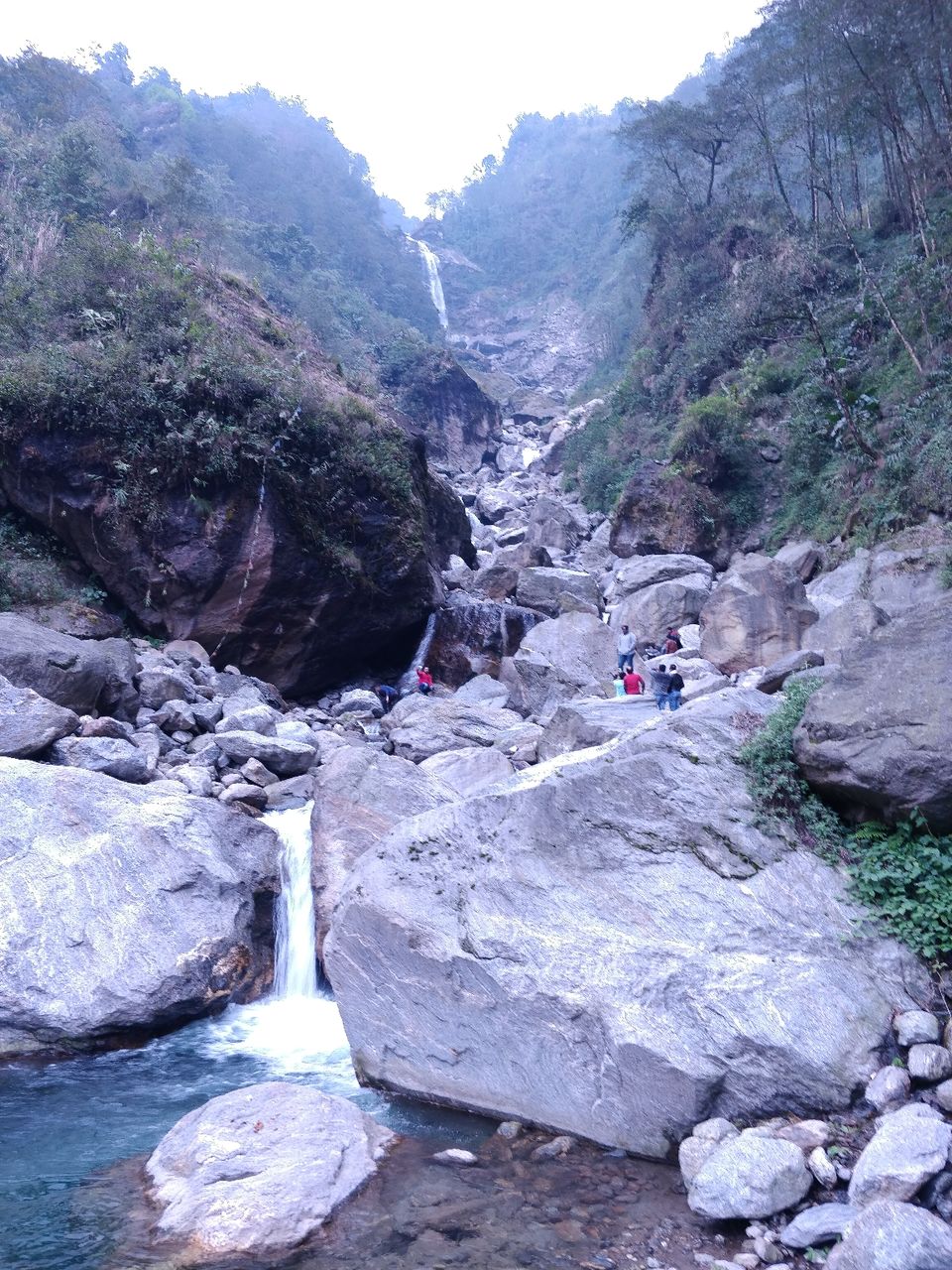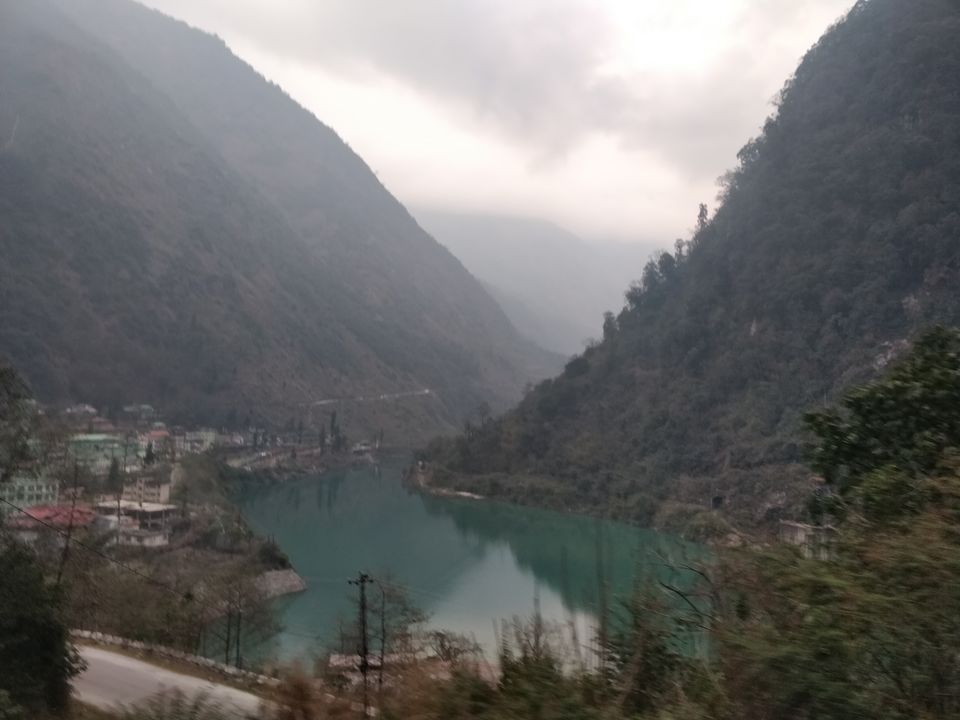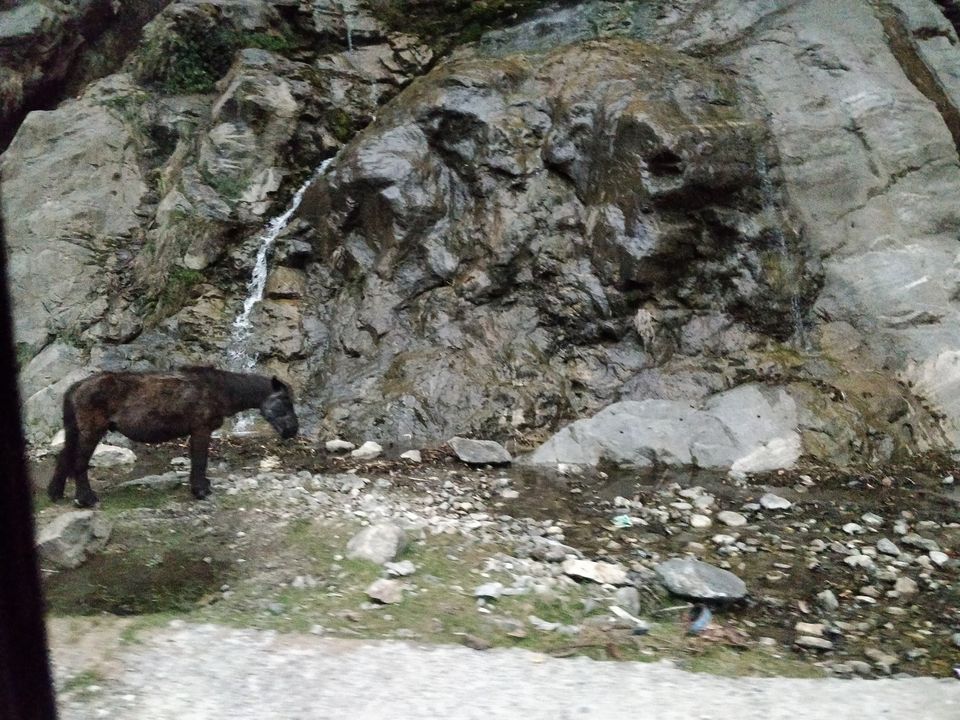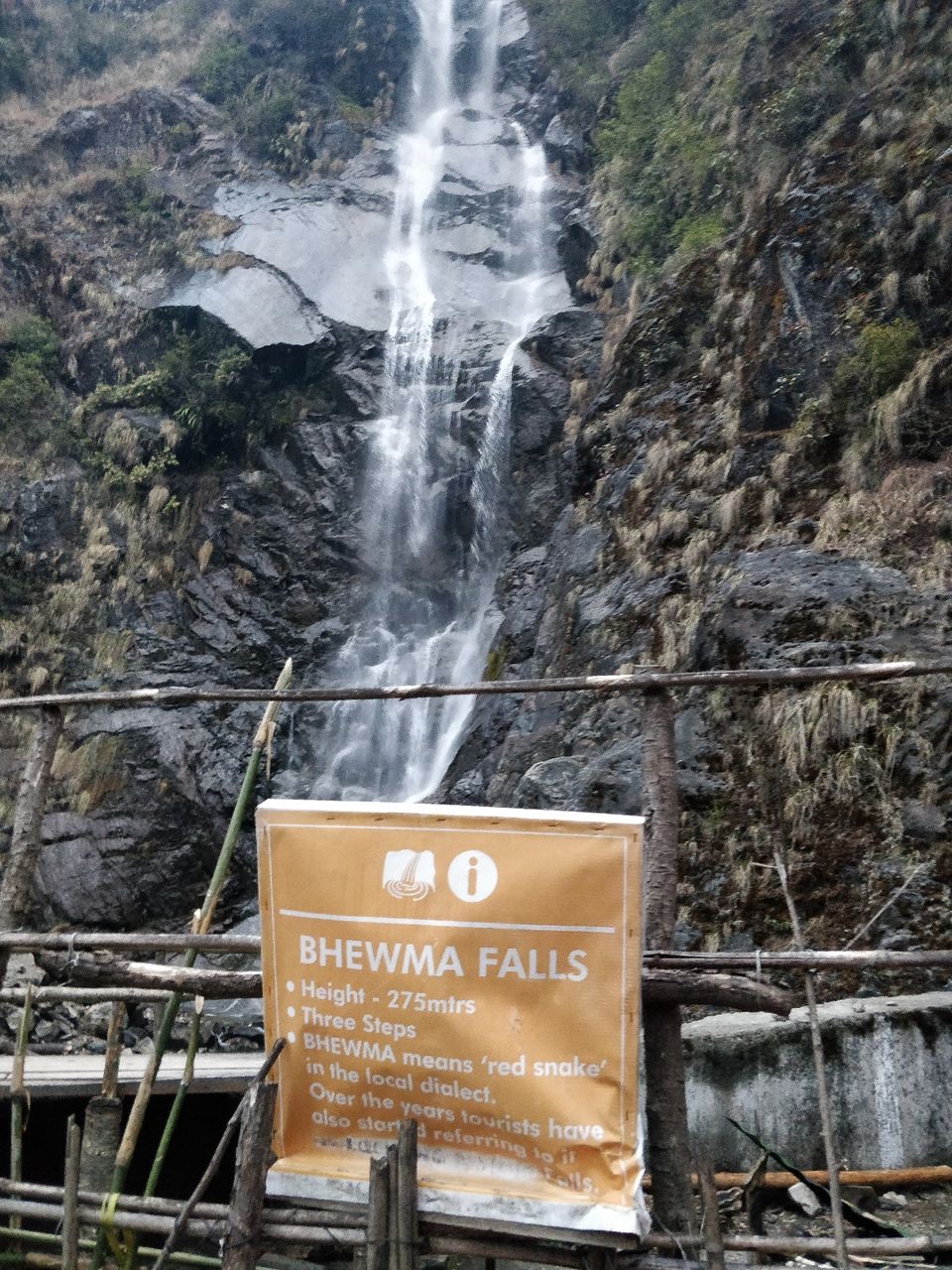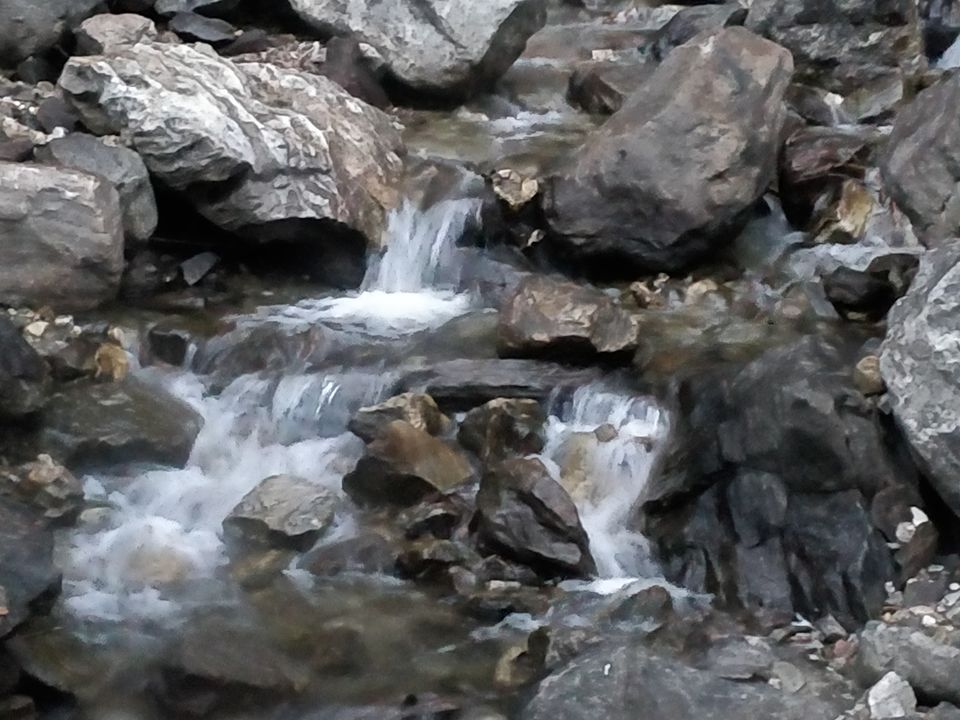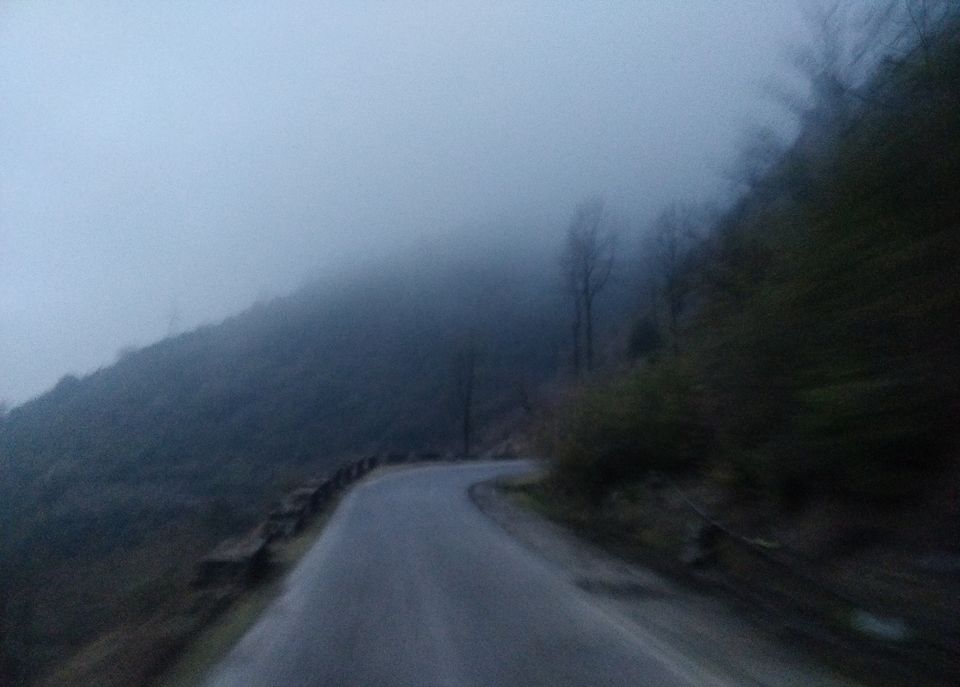 - Day 4 starts with beautiful views of snow capped mountains that shine with early morning sunrise from your room windows if you are lucky. I was lucky to have such views from my room window.
-The day starts with your breakfast and tea. After having them you start your actual trip to enjoy the snow and for most of them it might be the first time which will actually creates a lot of enthusiasm.
- After Lachung head to Katua as we couldn't visit Lachen, Zero point due to heavy snow fall and no permits were given on those days for those places. Reached Yumthang valley and enjoyed the snow capped mountains and breathtaking views of the valley and headed back towards Lachung village.
-Finally after very enthusiastic trip to lachung,katao,Yumthang Valley and which is worthy visiting the journey towards your camp in lachung village has started where we had our lunch and say goodbye to lachung and head back towards gangtok.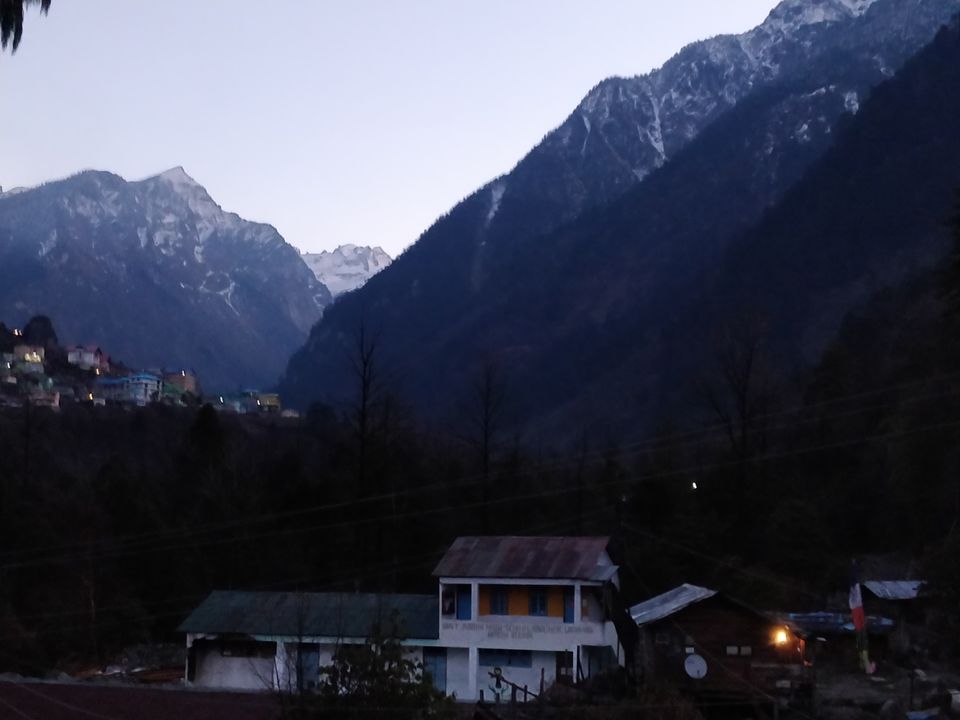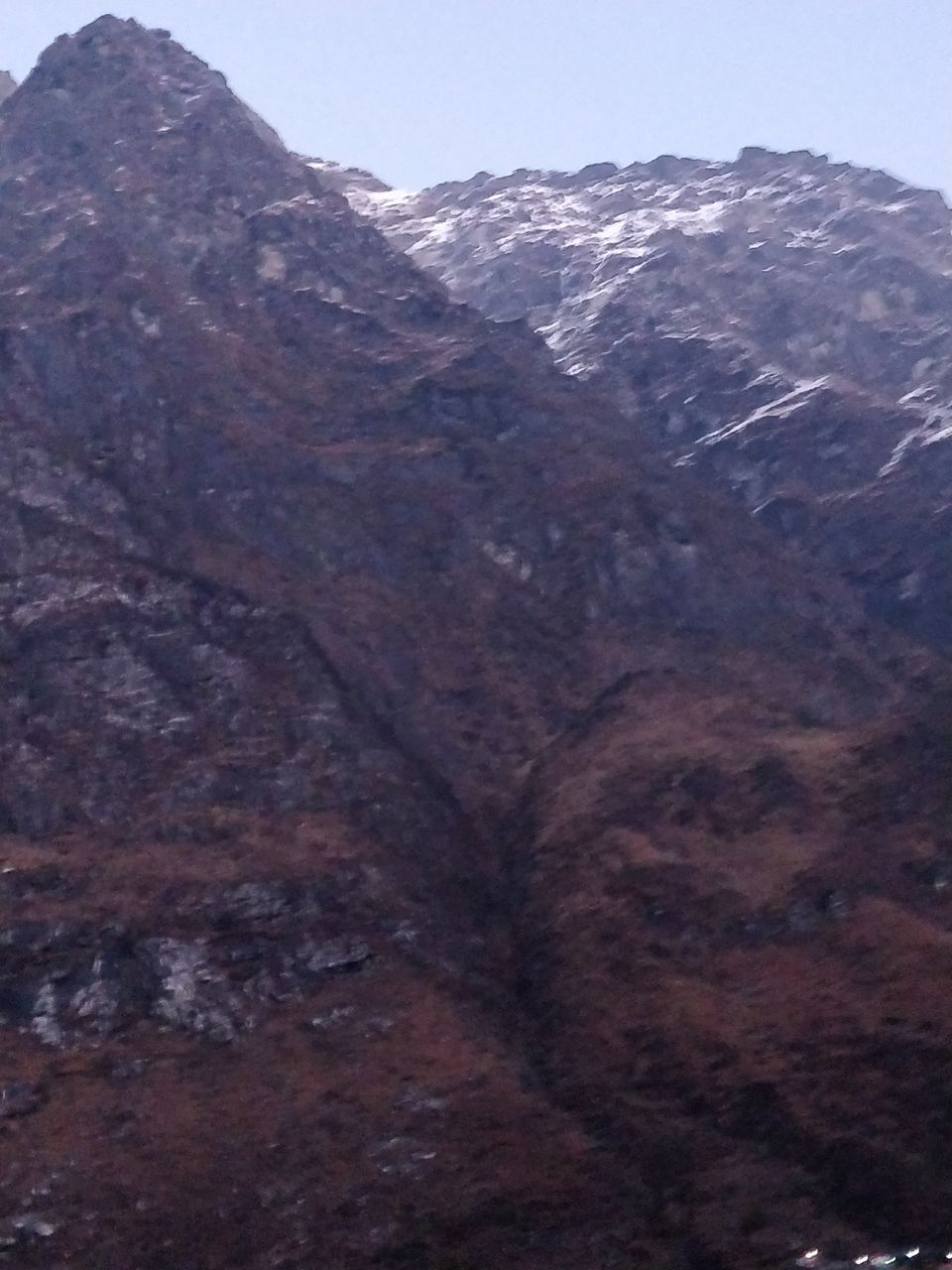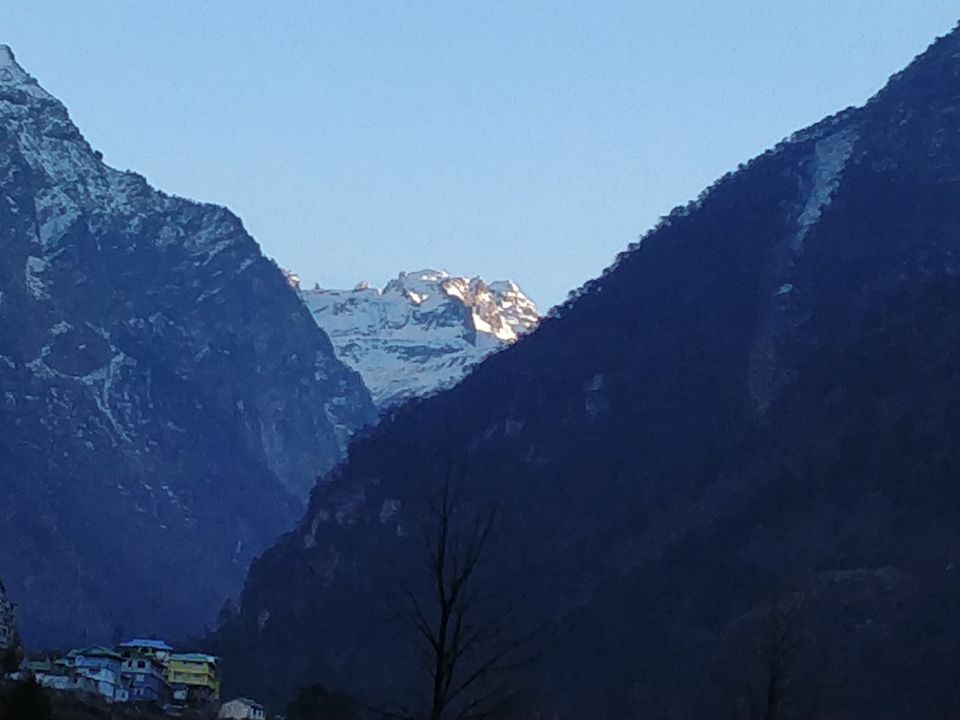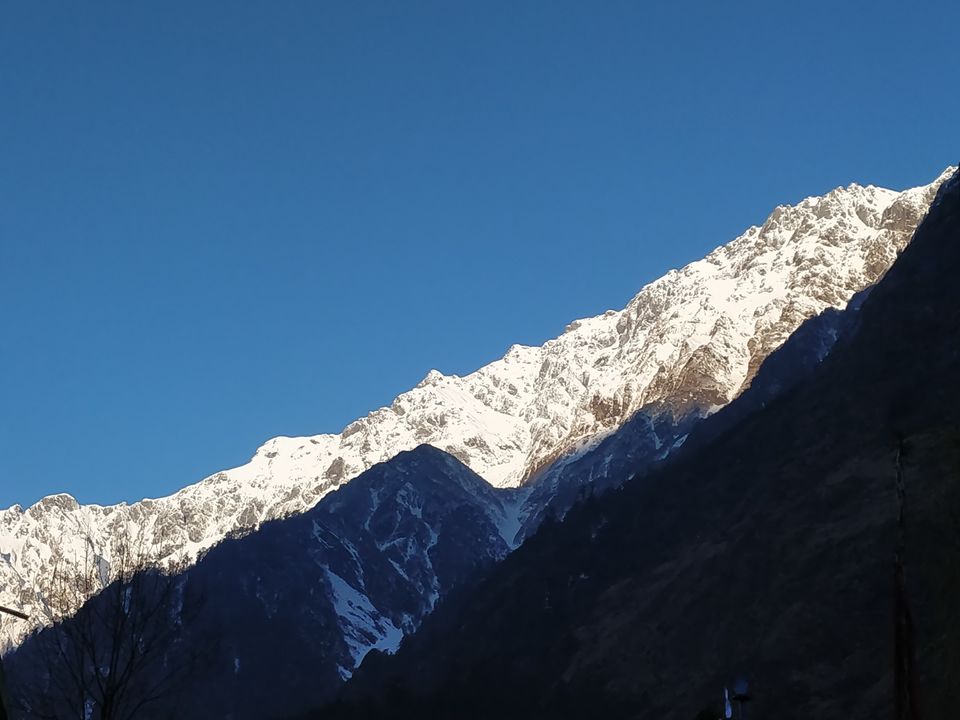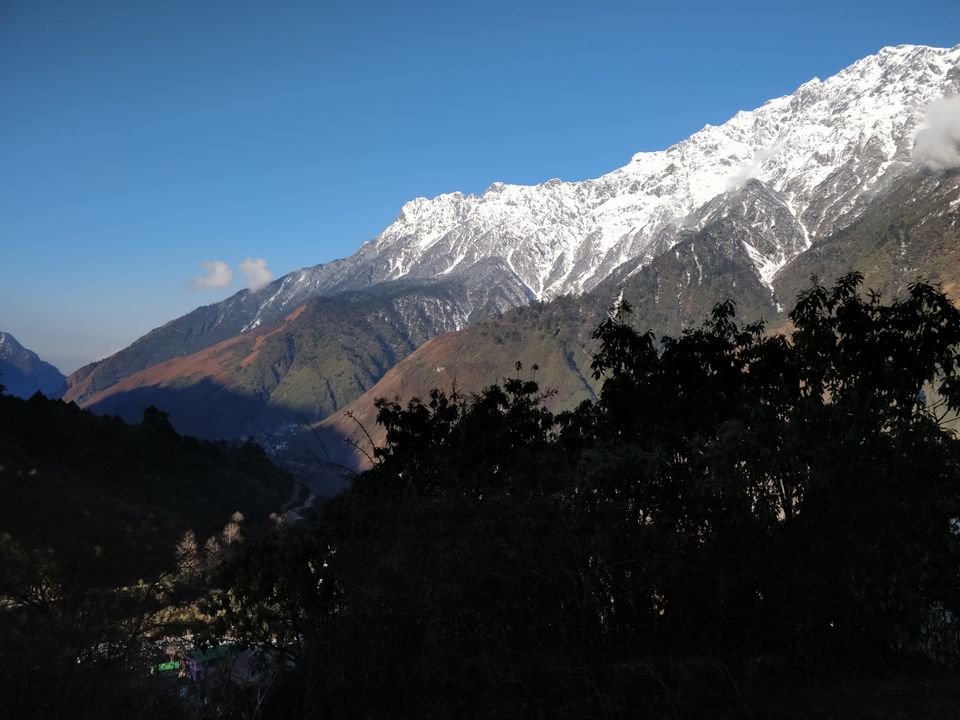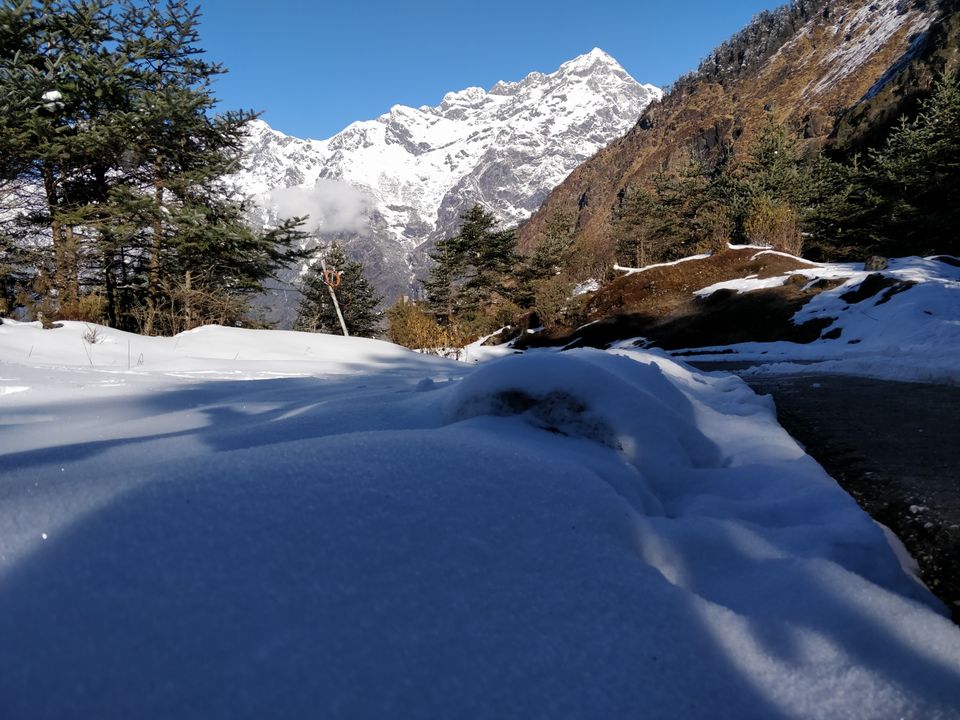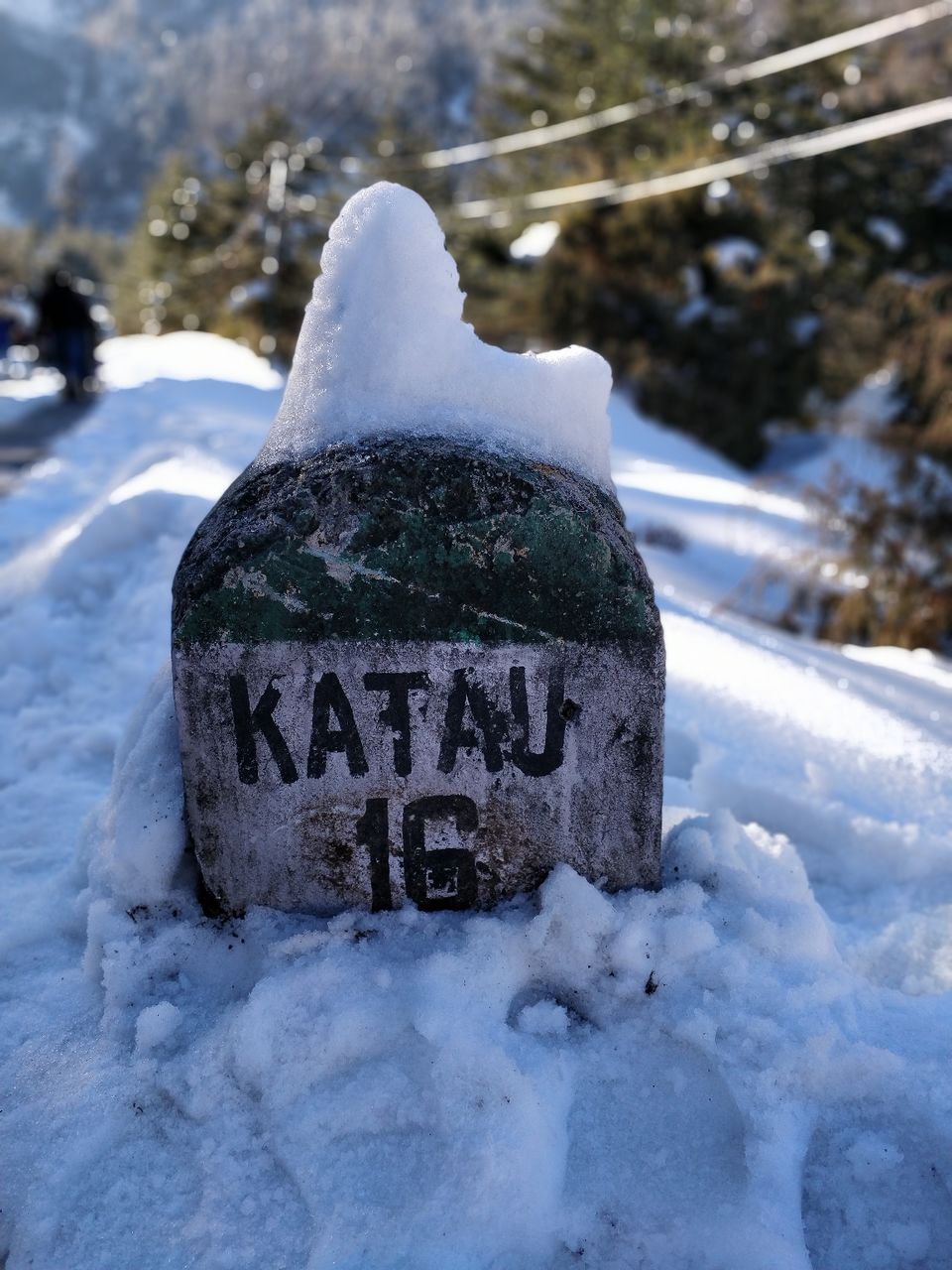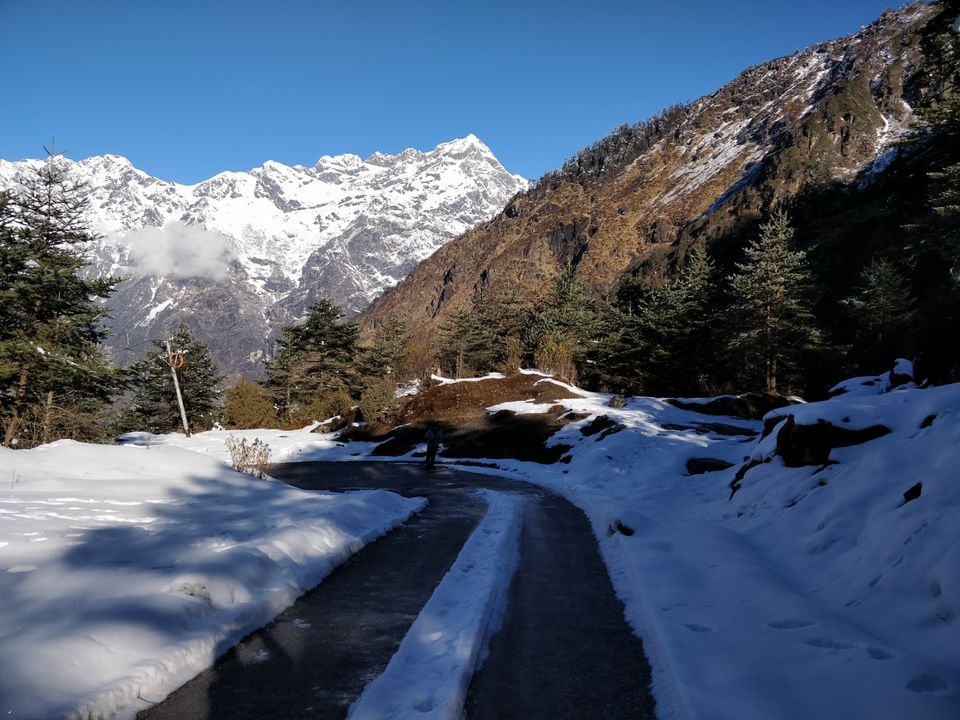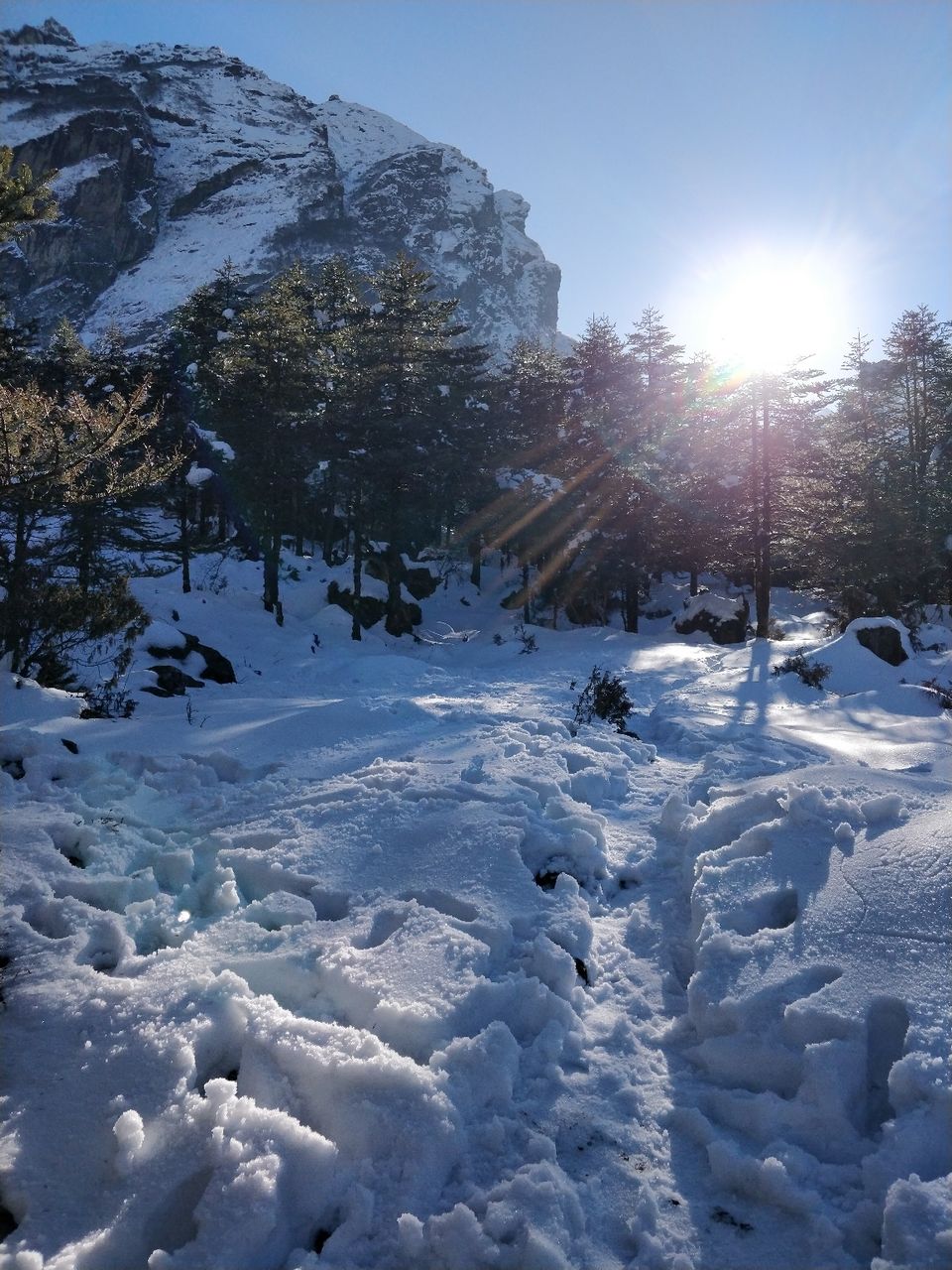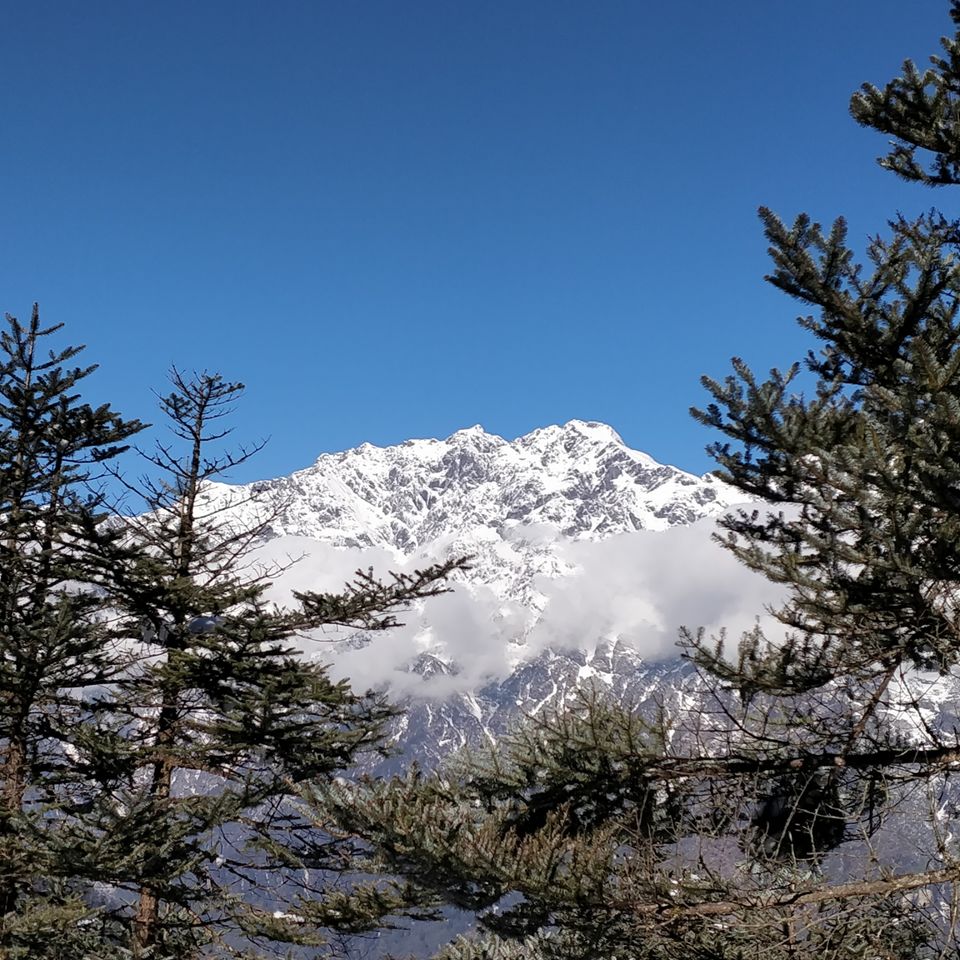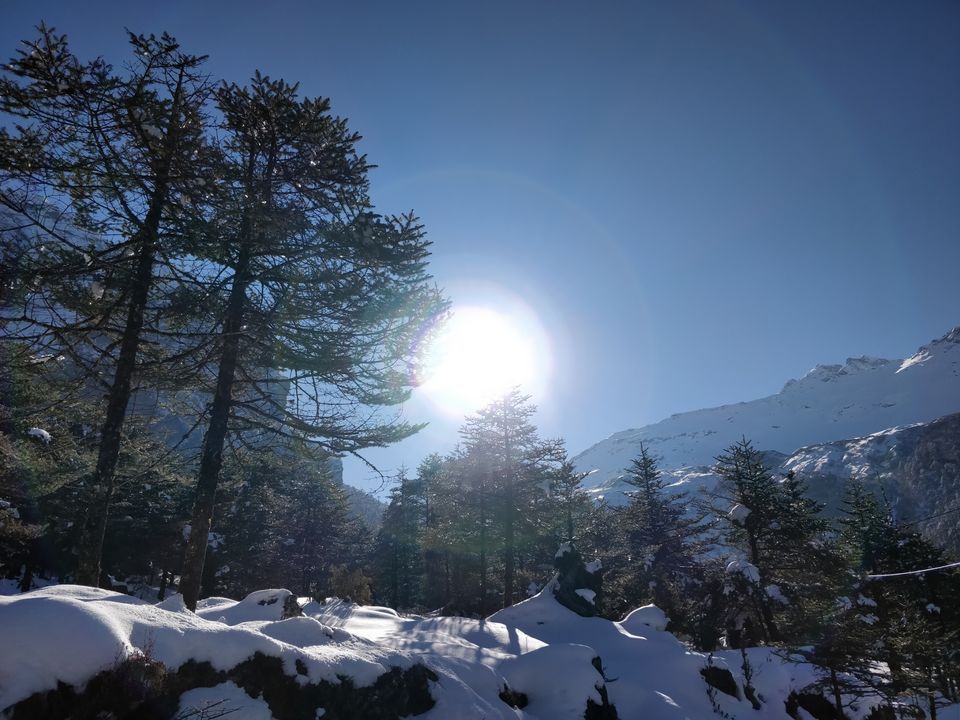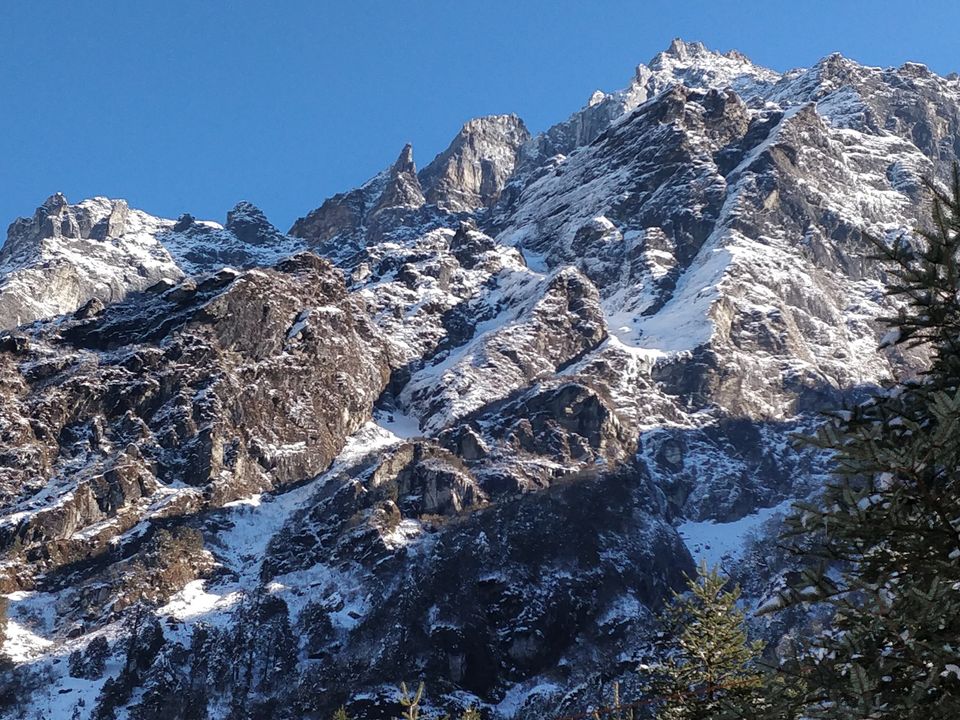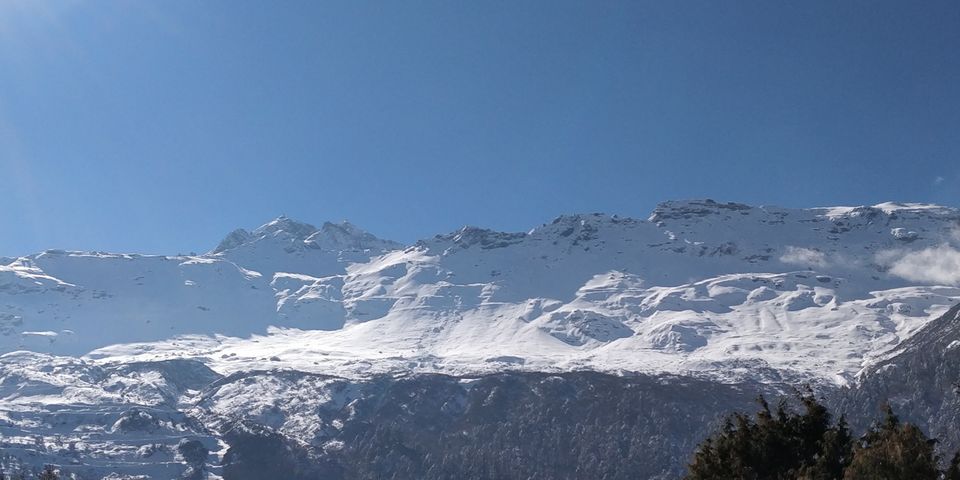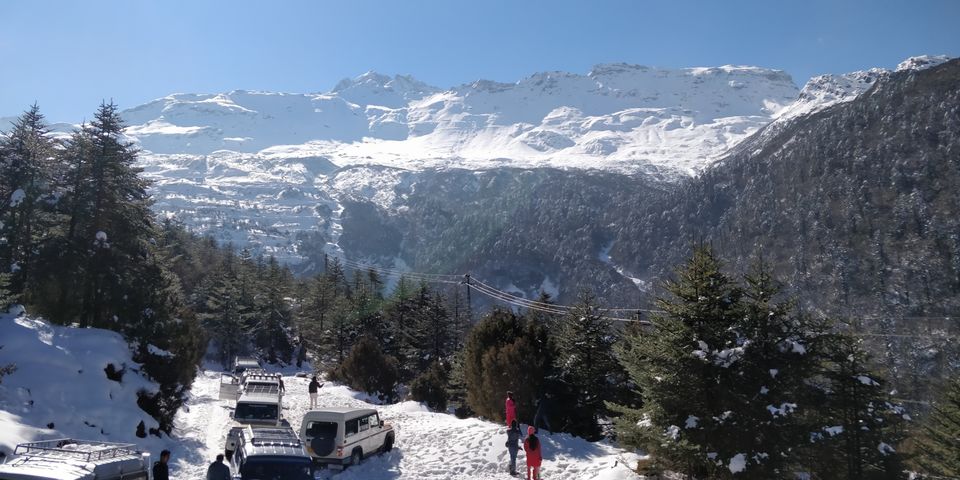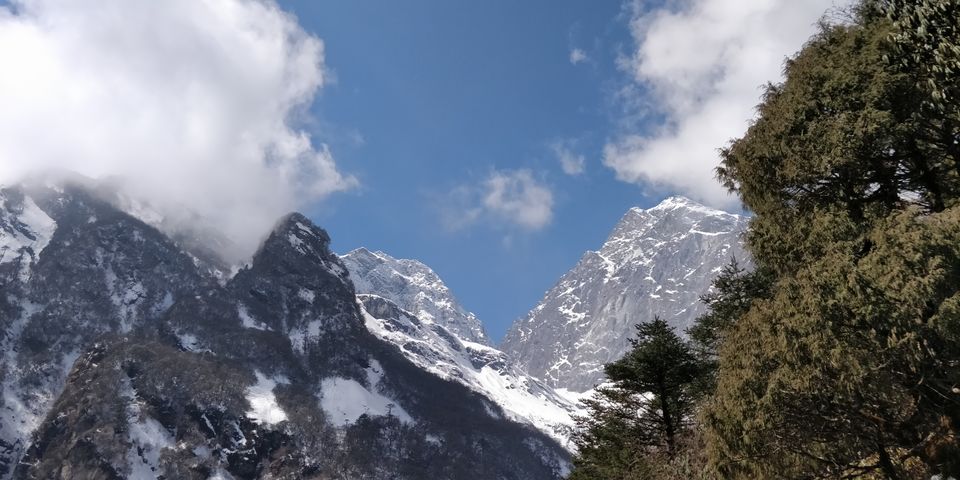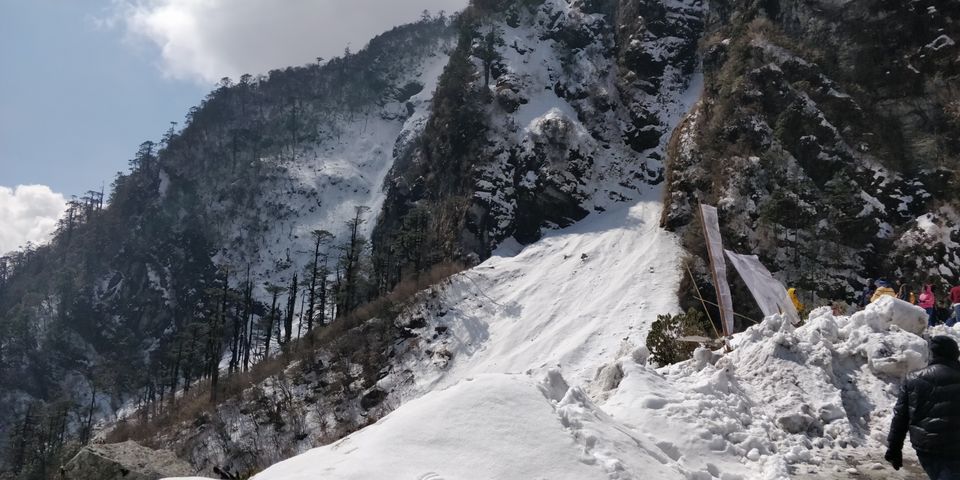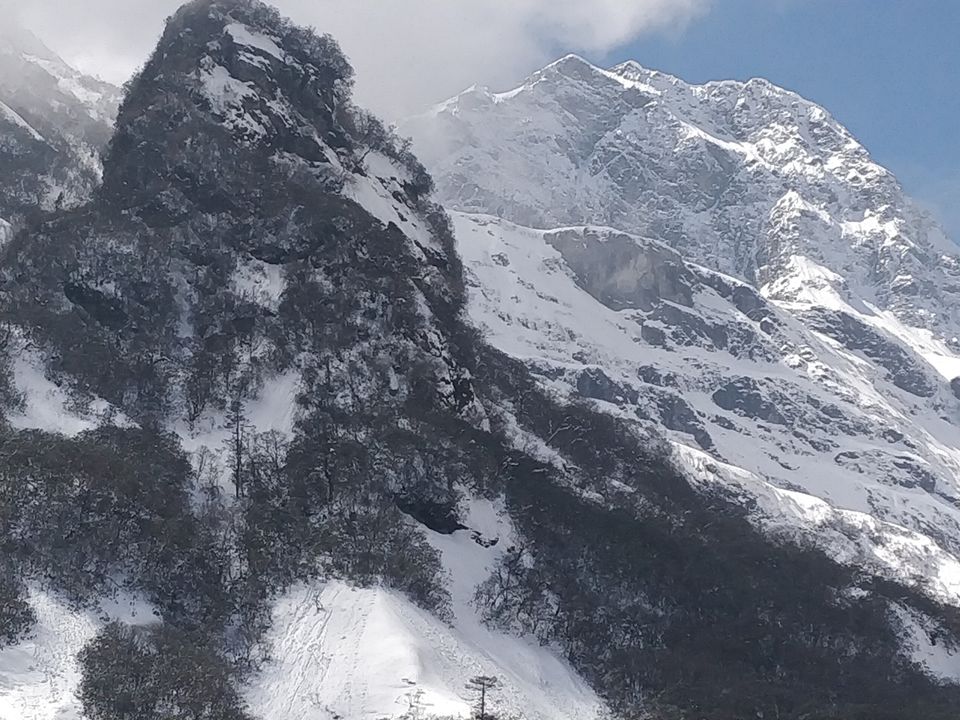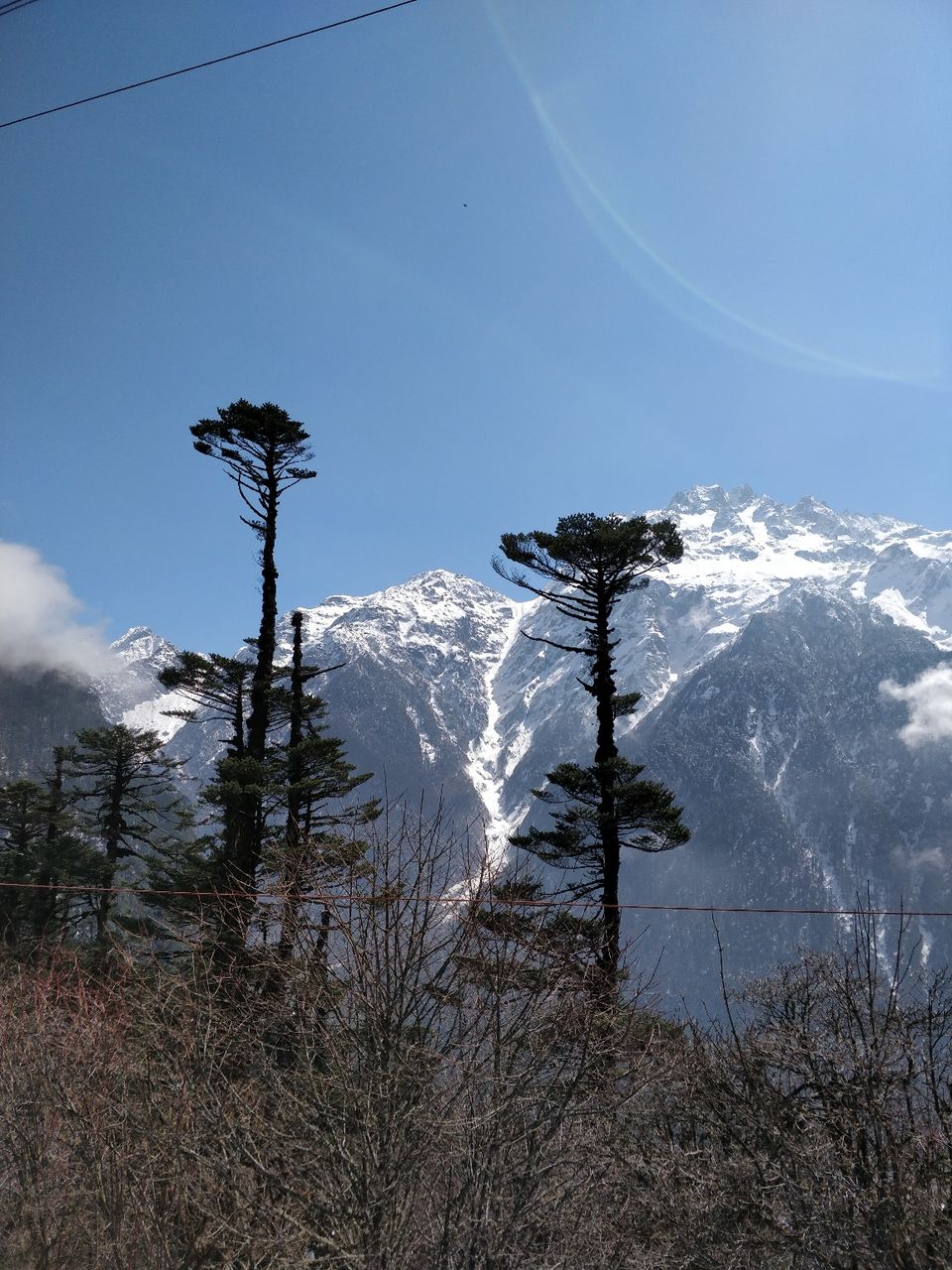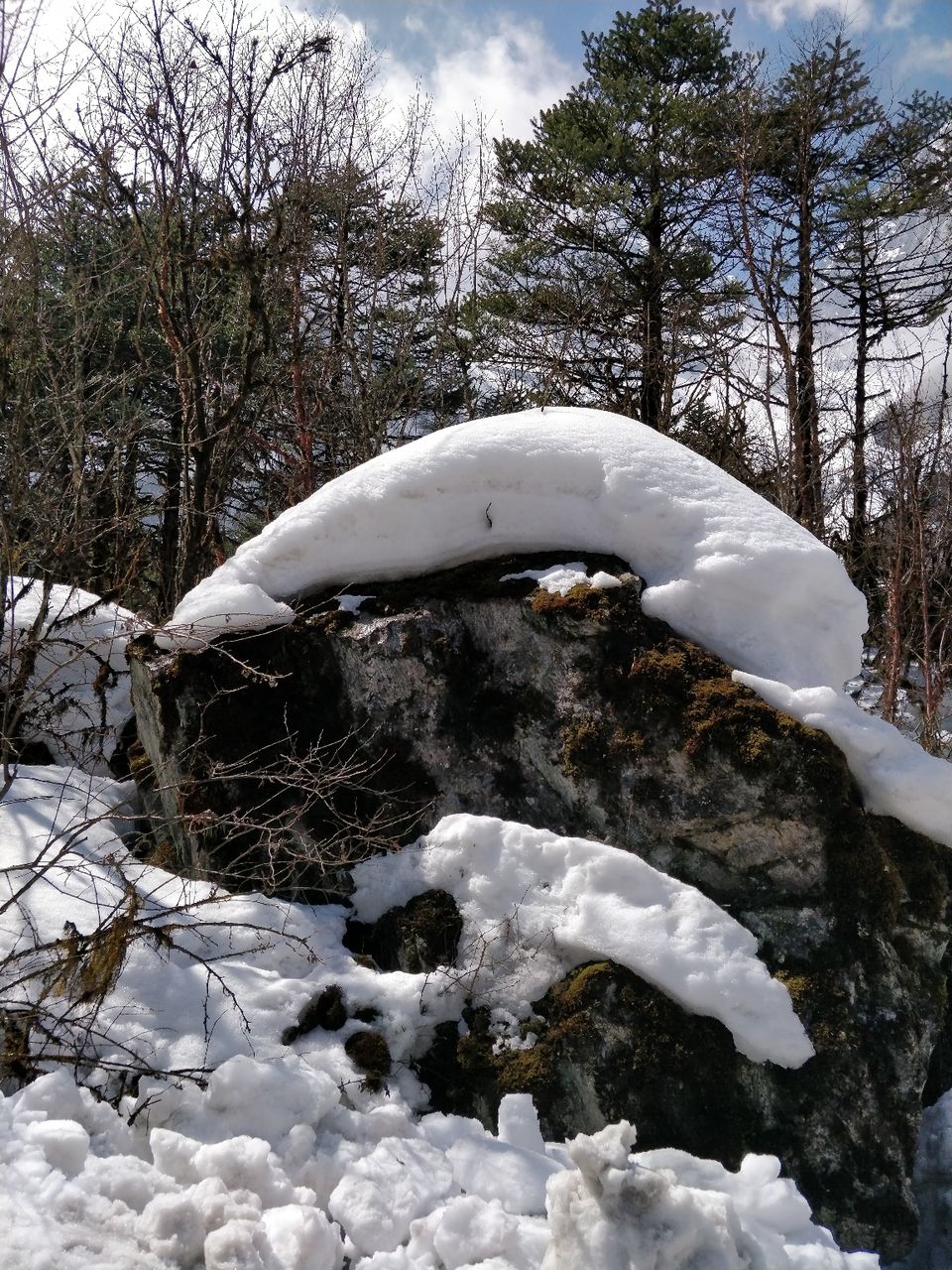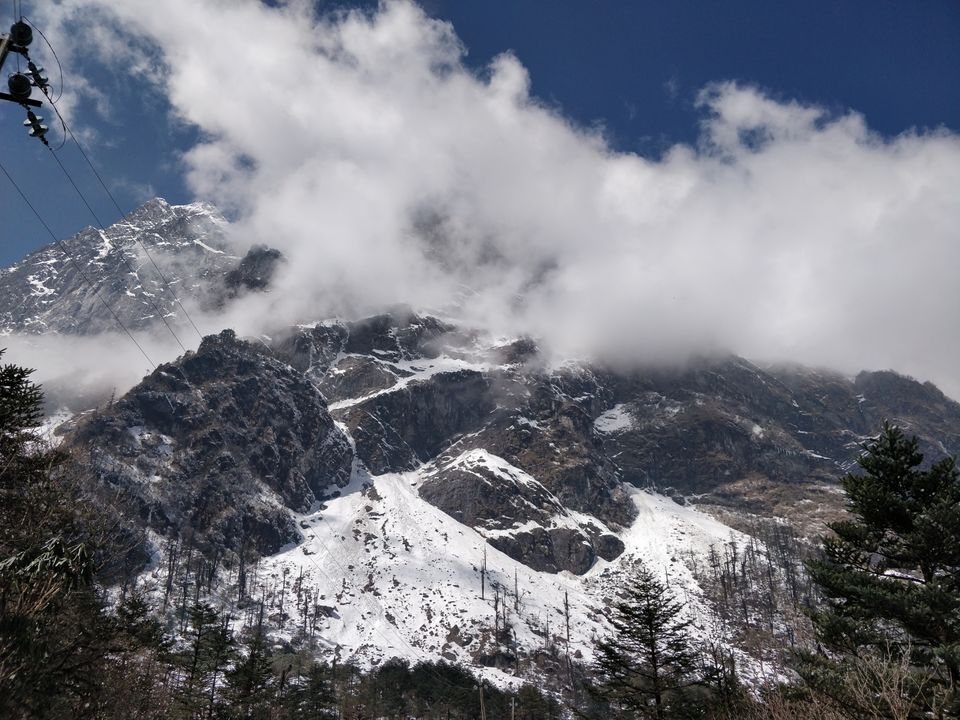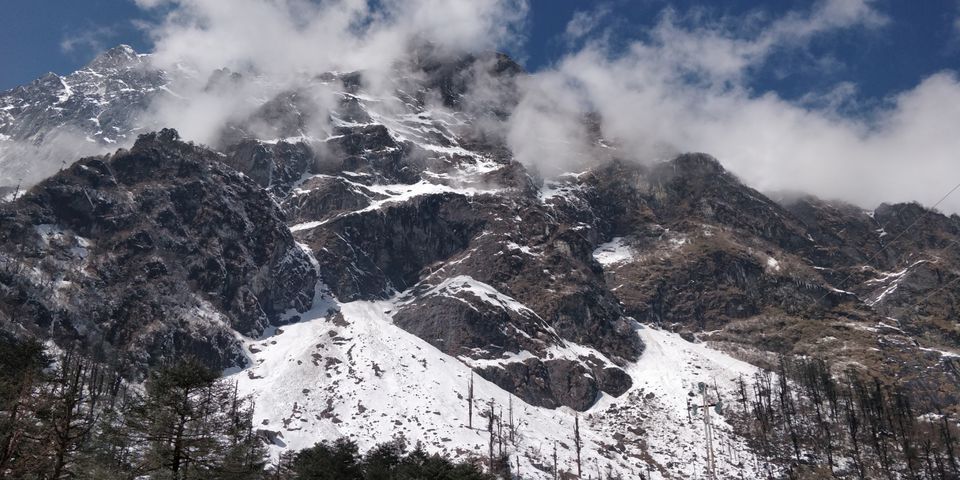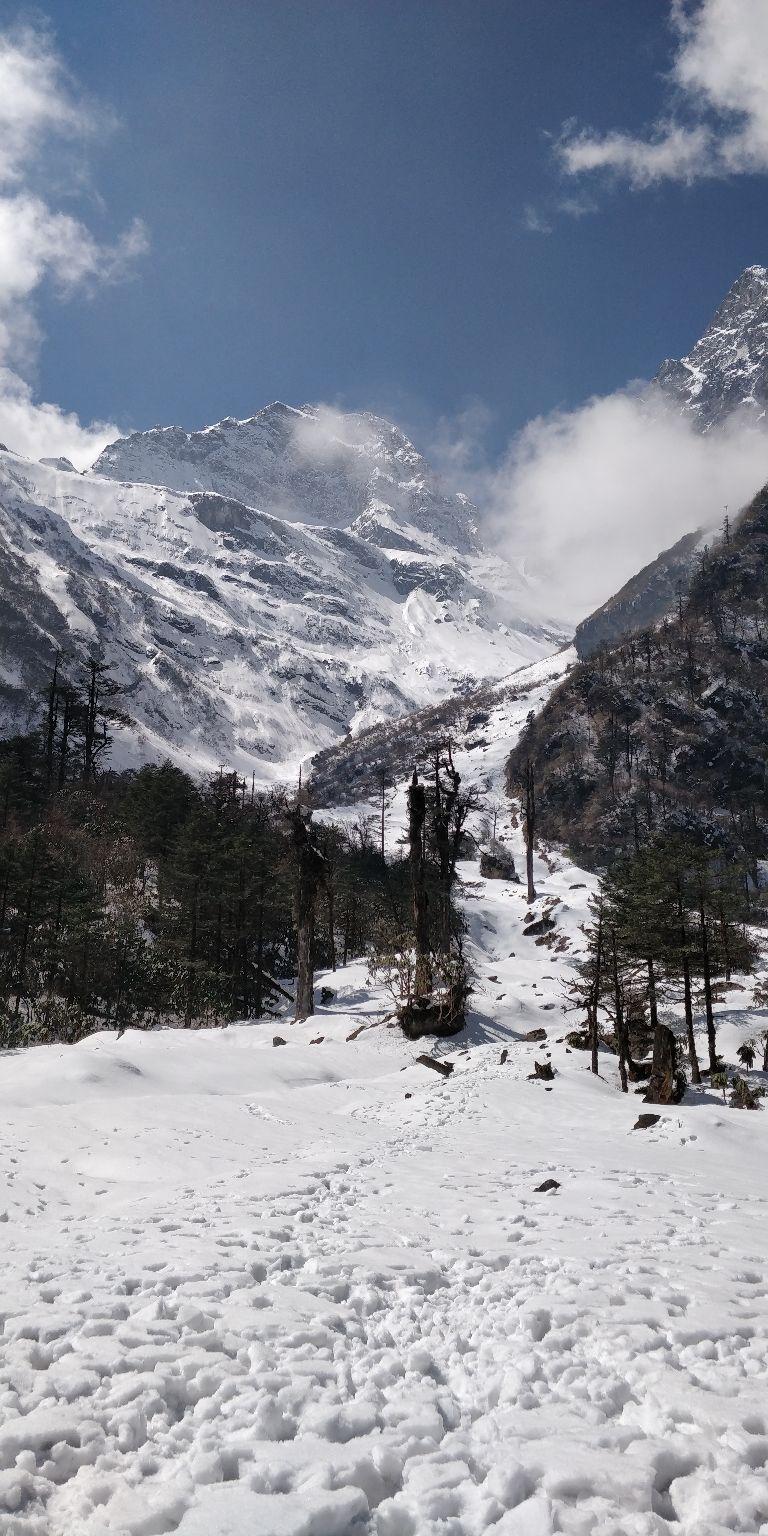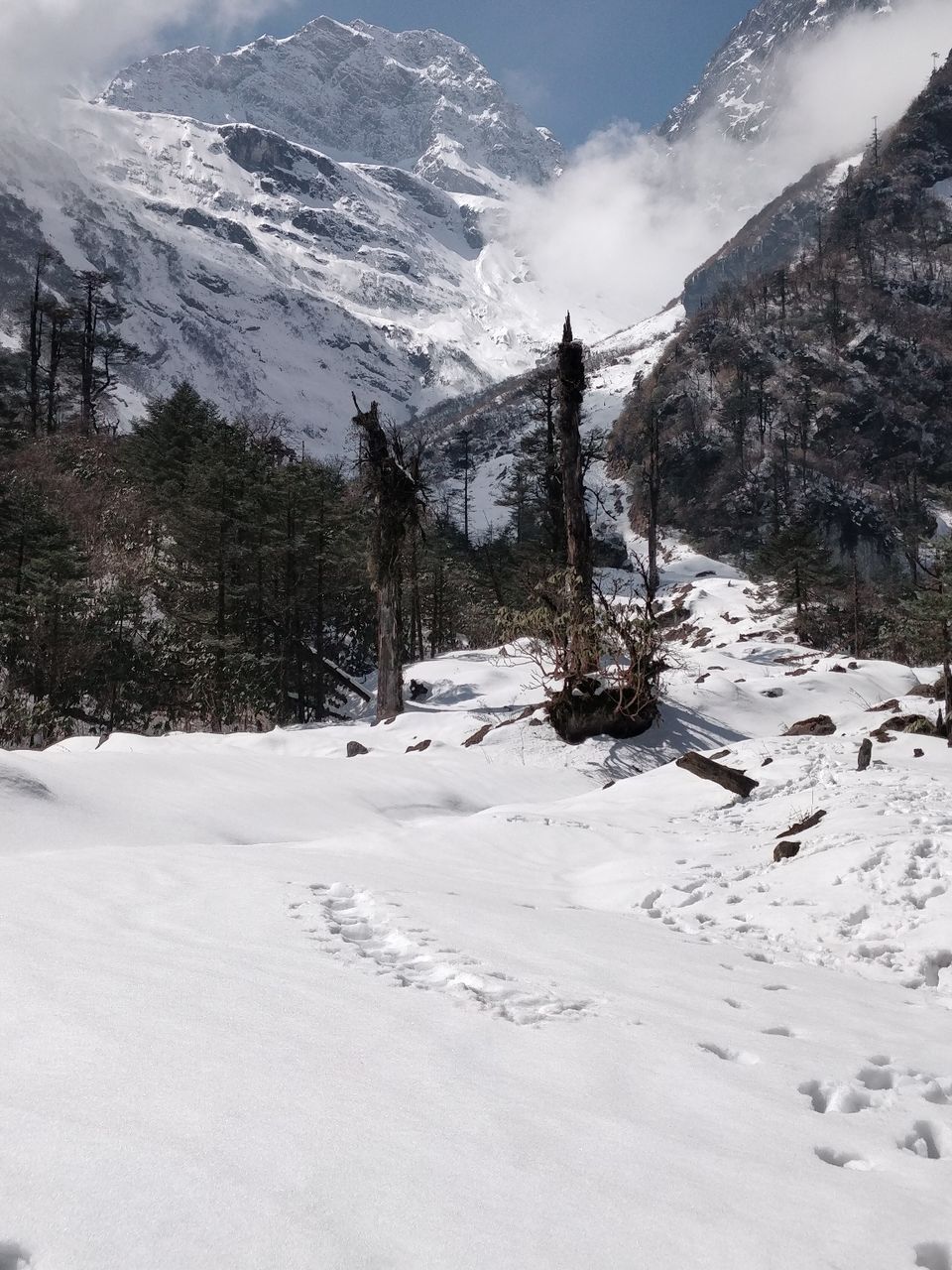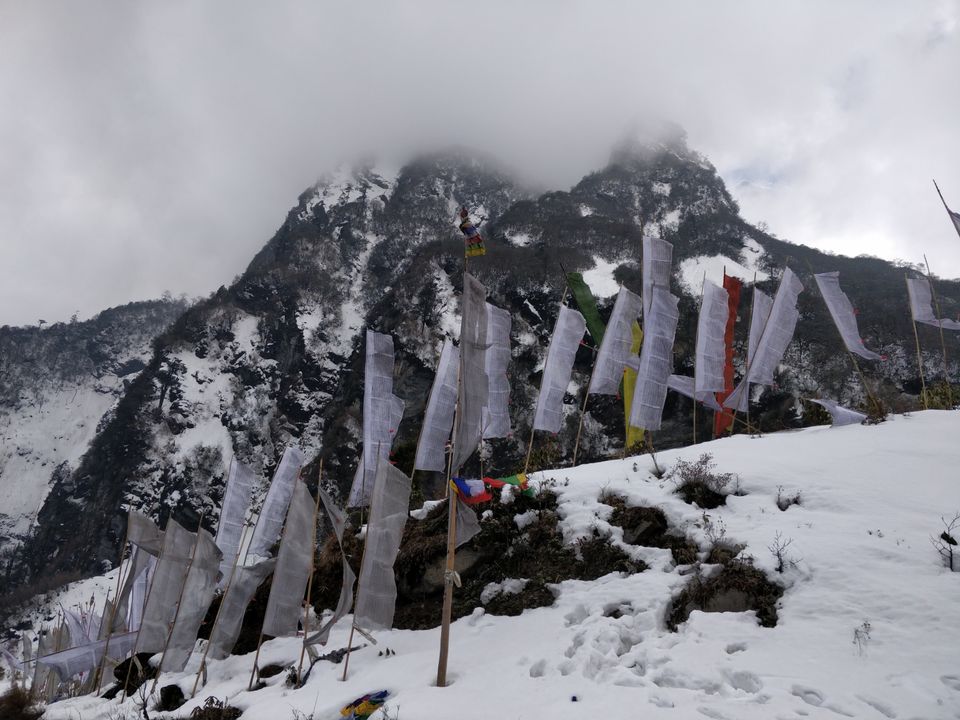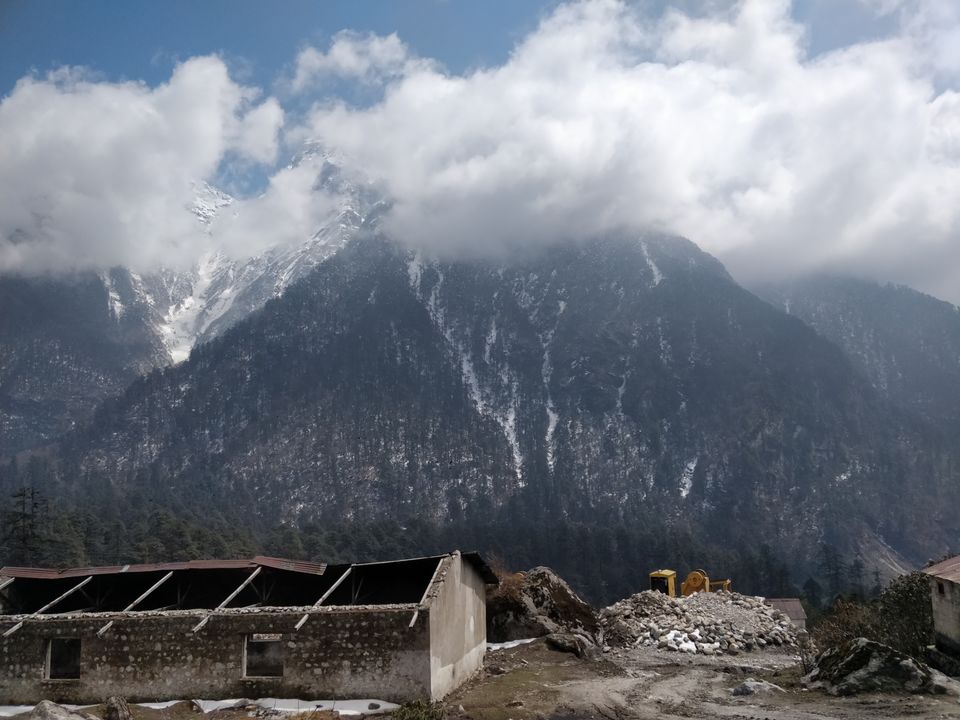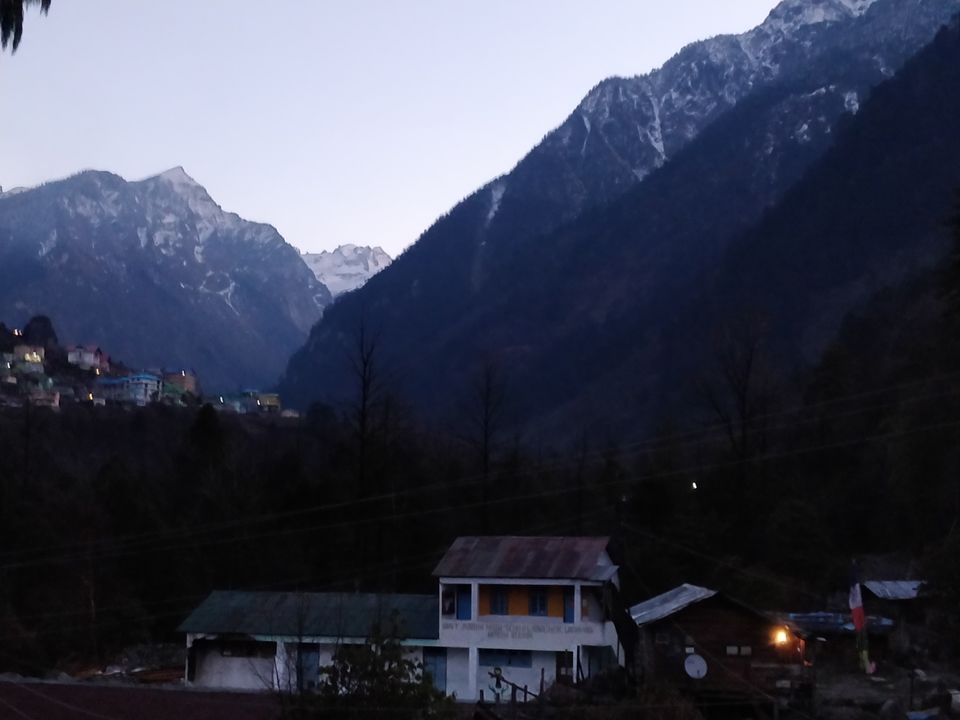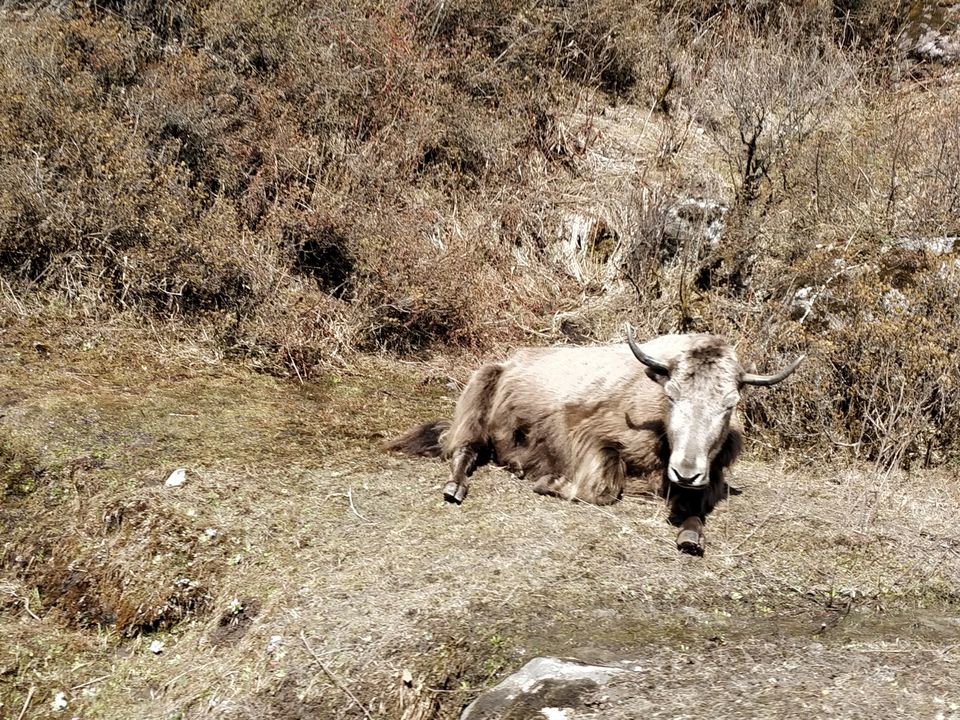 - Day 5 is at your leisure for shopping and visiting some places in and around Gangtok.
Early morning checkout at hotel and Adieu to Sikkim and started our fulfilled journey towards Bagdogra Airport to end the trip and head back towards our home.