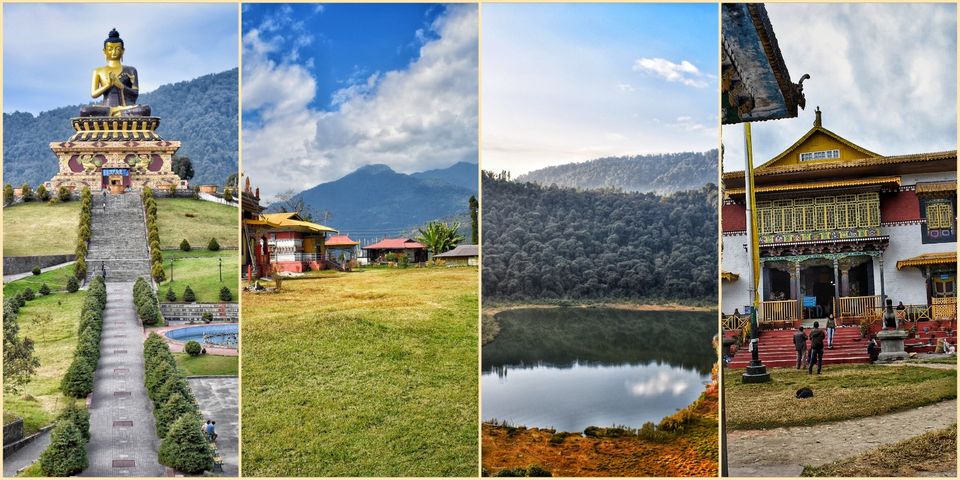 Hold on! If you have already visited North Sikkim (through my last blog or for real) because Beauty of Sikkim is not over yet.
Read further to discover a completely different side of Sikkim (West and South).
I ended my North Sikkim tour returning back to Gangtok where I stayed in Lower Sichey. The same costed me around Rs.800/night with food.
We left by 8am for West Sikkim which is approximately 4.5 hours drive from Gangtok. This drive brings you a calm and serene side of Sikkim as it lies on the lower region of the State. West and South district of Sikkim is easily accessible by tourists throughout the year (unlike East and North Sikkim). Hence, most preferred ones.
Rabdentse is an old ruined palace which lies close to Pelling town in West district. It is said to be second former capital of Sikkim. On clear weather, it offers spectacular view of Kanchenjunga range.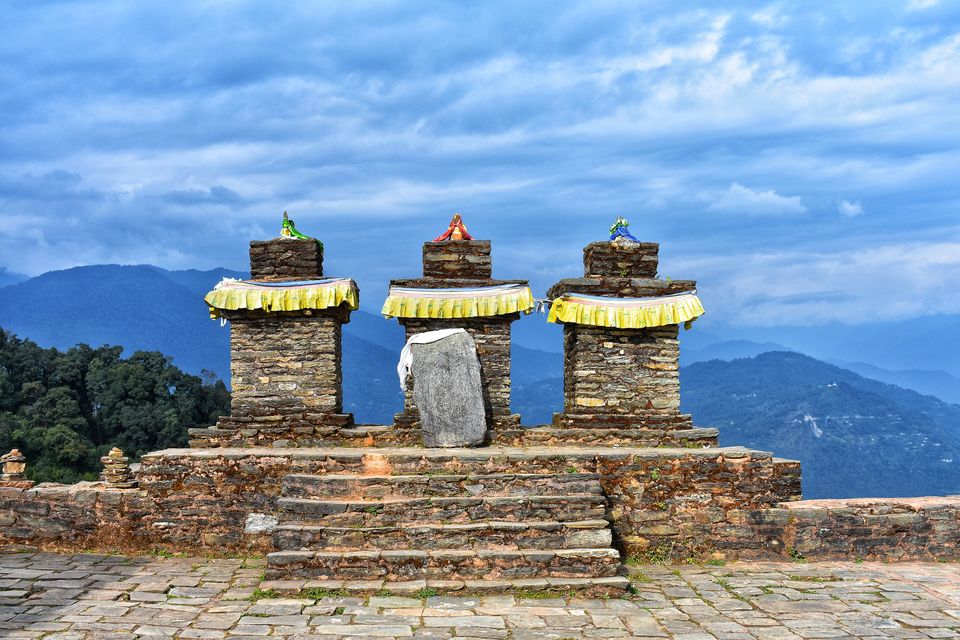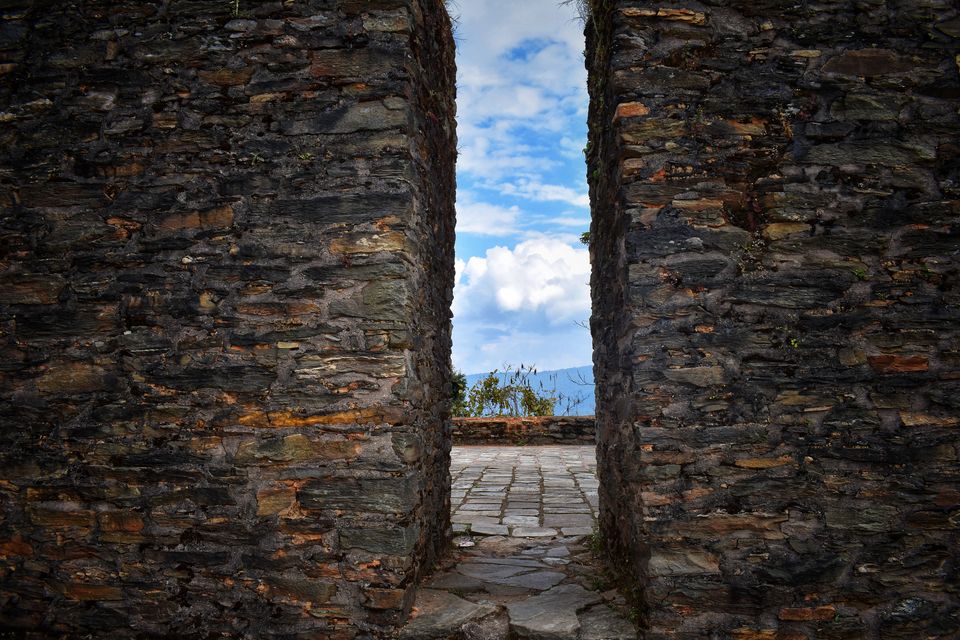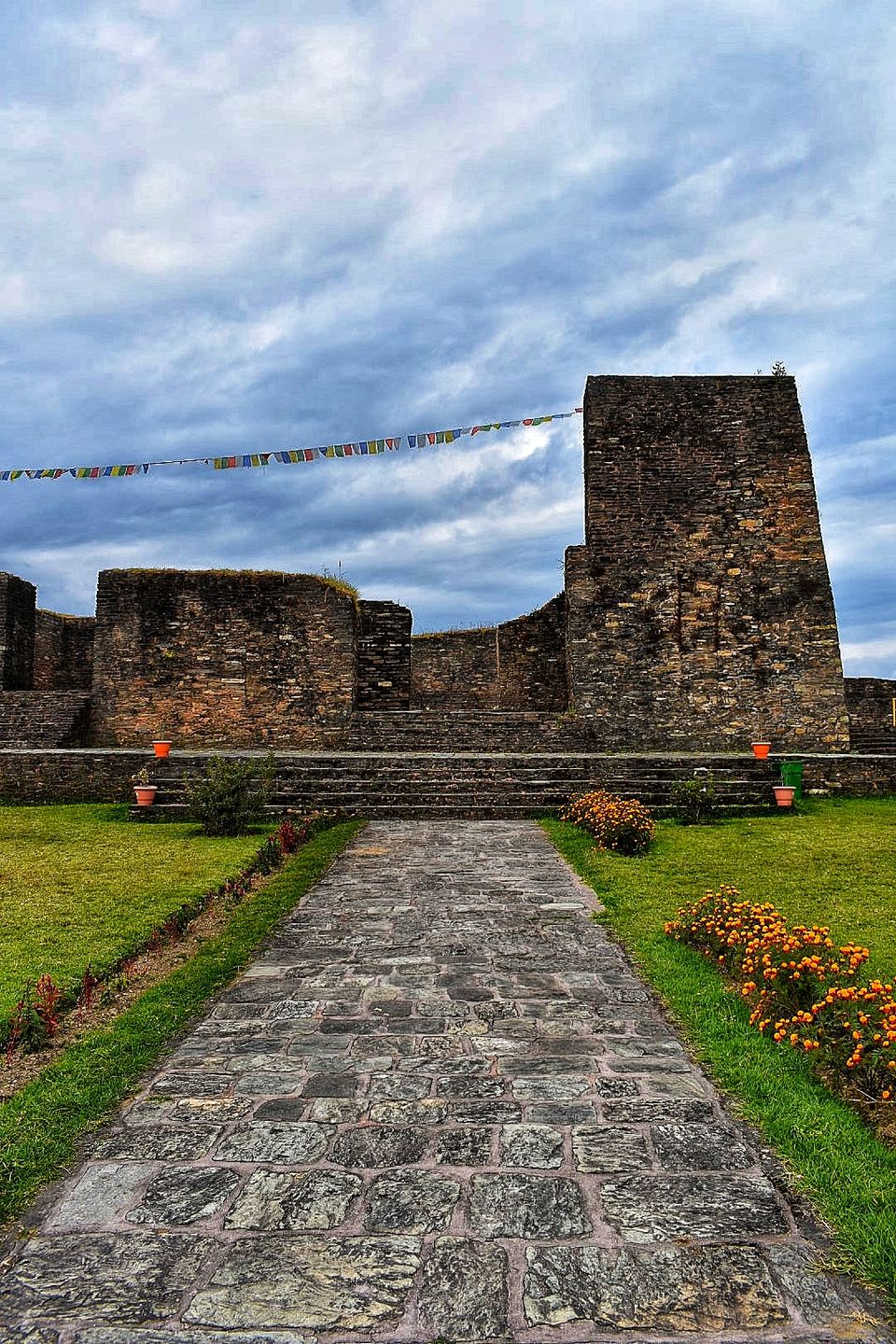 There is a ticket counter just next to the entrance of palace. You should definitely not buy because ticket is only needed for visiting Bird Sanctuary located in the premises of the palace. And let me tell you, this Bird Sanctuary is not worth visiting! First, Birds are trapped in these big cages like a typical Zoo. Second, staircase to this Sanctuary takes you to such a height from where you can just see the roof of these cages and not birds.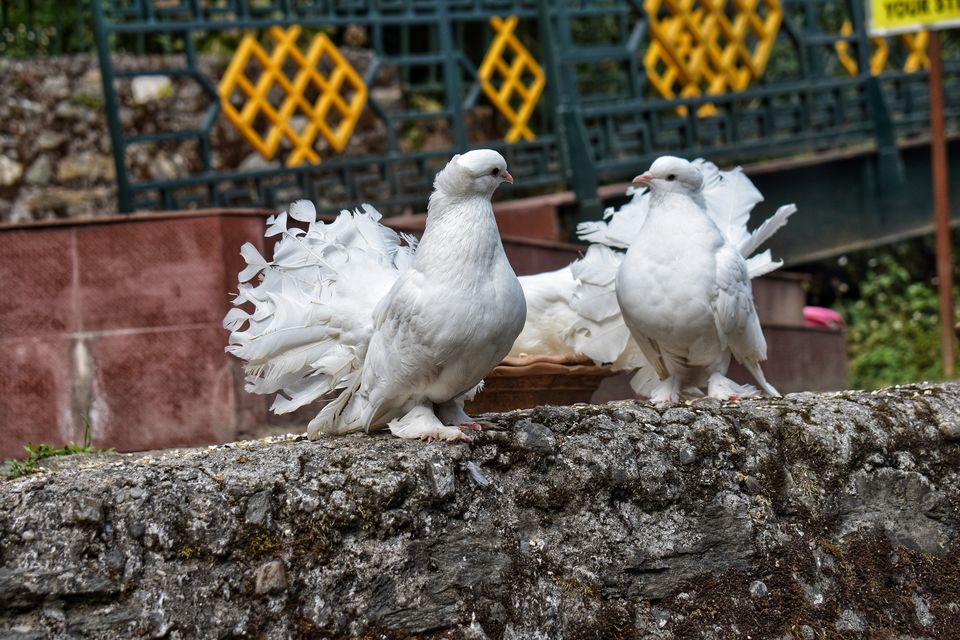 Note : It takes about 20 minutes trek to reach Rabdentse Ruins from the main gate. It's a moderate steep climb which I would not recommend for senior citizens specially if they already struggle climbing.
Tips : Rabdentse Ruins is a perfect picnic spot for family wanting to spend some good time.
During my trip in Sikkim I visited a total of 5 Monastery and each one of them stood special in their own way.
Pemayangtse Monastery, being one of the ancient Monastery of Sikkim is a must visit for everyone. The interiors of this Monastery is most perfectly designed to represent Buddhist culture.
Tips : Spend some time here with tranquil mind!
Ideally, if you go with a guided tour they give a dedicated day just for travelling from Gangtok to West Sikkim which doesn't includes any sightseeing. Since mine was a private tour, we tried to cover these places on the way.
After more than an hour drive from Pemayangtse Monastery, we reached Khecheopalri Lake. It is a sacred lake in the shape of Lord Buddha's feet. It is considered to be a wish fufilling lake. There are many fish in this lake, so don't be surprise when any shopkeeper here ask you to take some biscuits!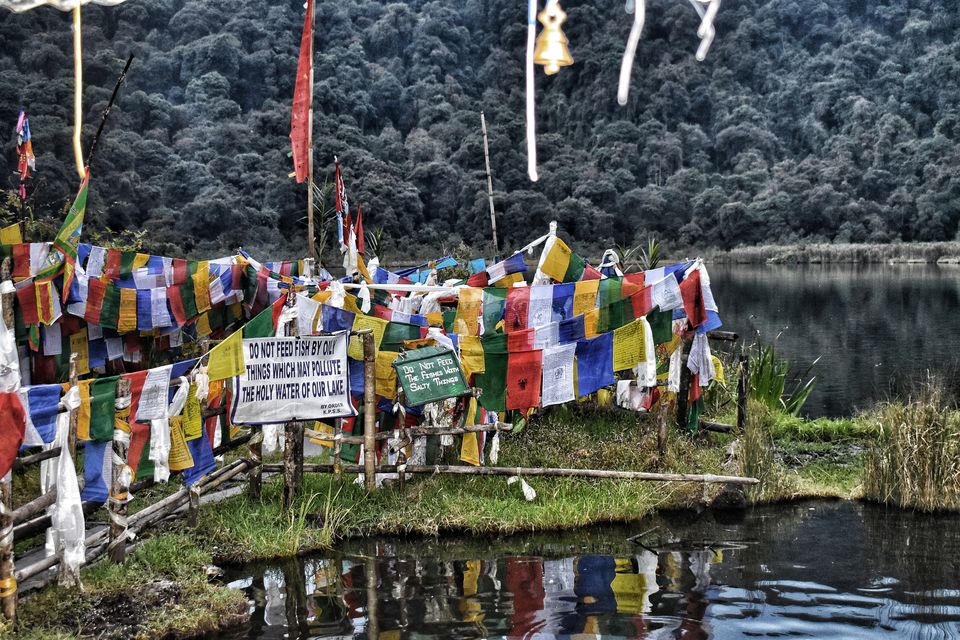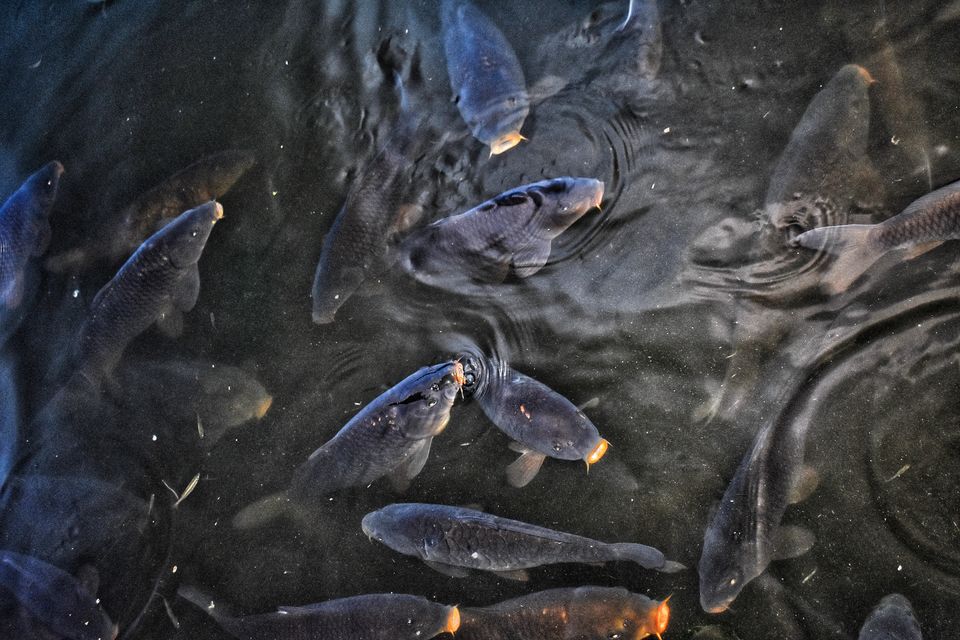 I decided to end my day in a homestay located uphill this lake. And let me tell you, this was one of the best stays in Sikkim. It costed me a total of Rs.600 including dinner and breakfast for a night stay. But view from this homestay was priceless!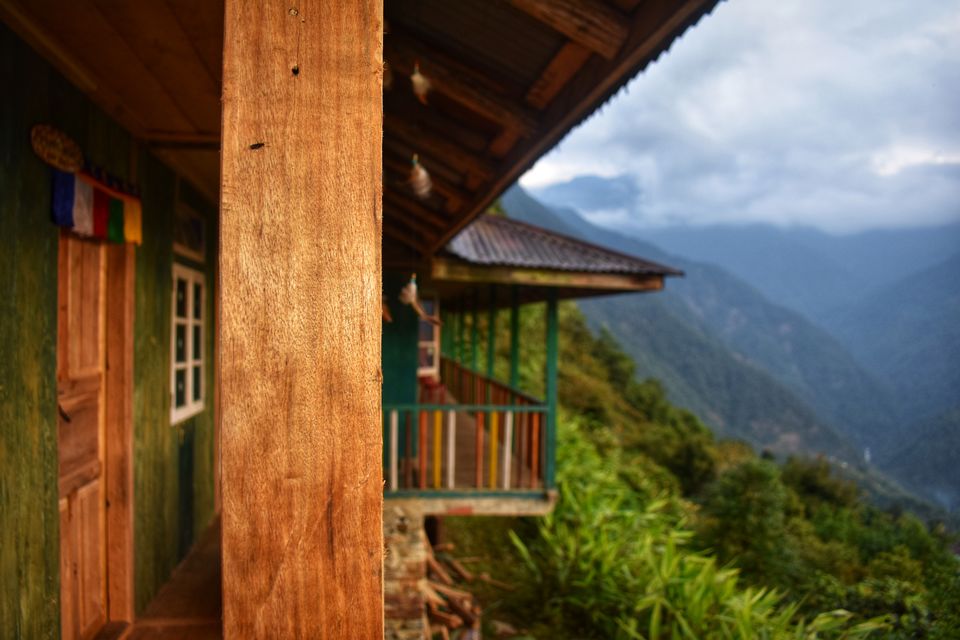 A 20mins trek from this stay took me to top view point of Khecheopalri lake. Also this stay can be your base camp for many nearby short treks.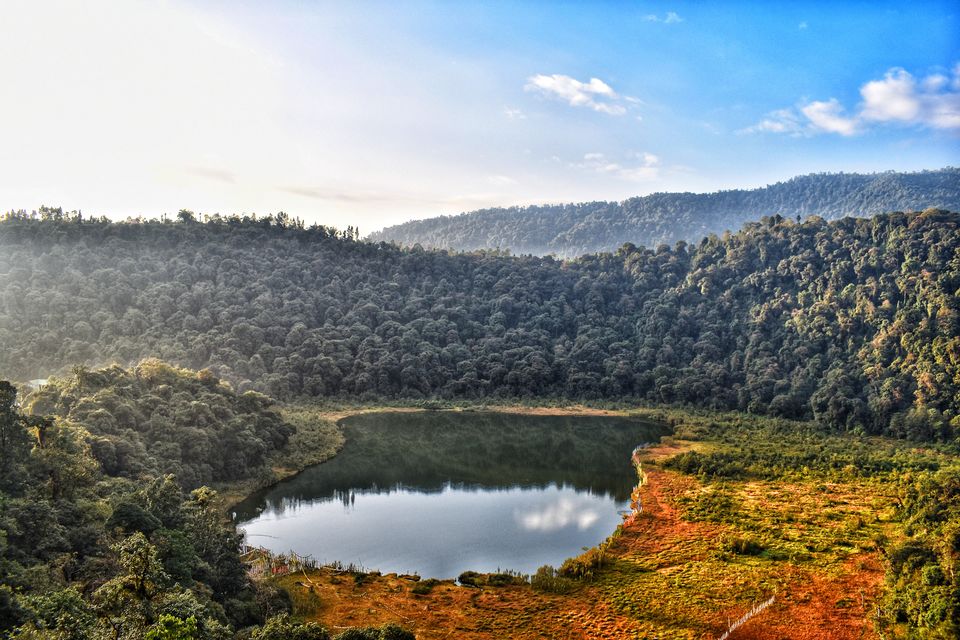 It was 8 am in the morning when I left for South Sikkim. I was also going to cover a few places in West district of Sikkim before touching South.
I was never seeking to visit every place in Sikkim. I had a very concised list for which reveal the real essence of a place and not just typical tourism.
Kartok Monastery was one of the first Monastery which I wanted to visit knowing that it was located in a serene landscape. However, it was the only Monastery which I found locked (as if it was never really active).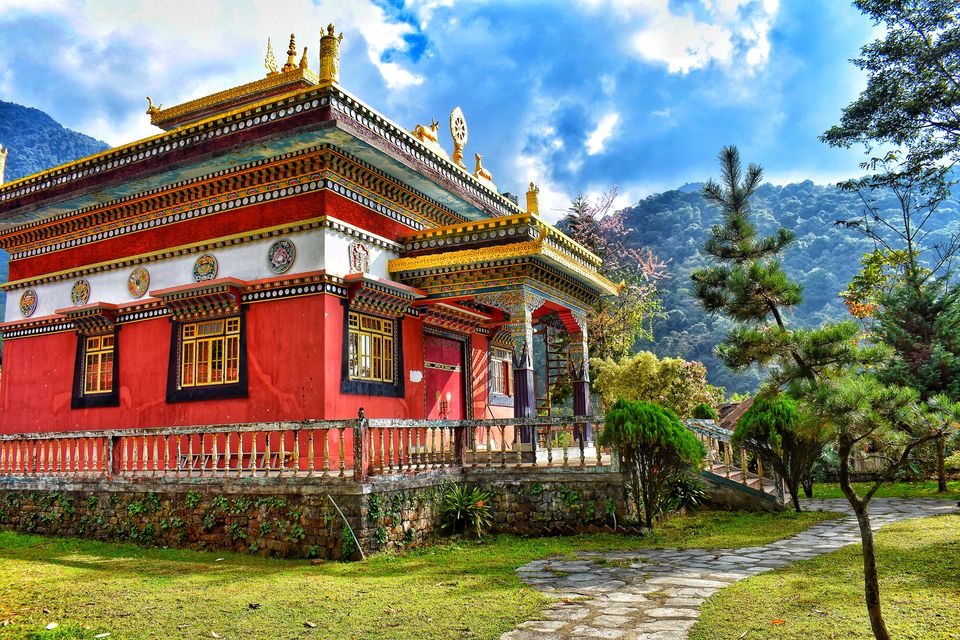 Tips : You can avoid visiting Kartok Monastery as it is closed for quite sometime now.
Kartok Monastery and Dubdi Monastery both lie in Yuksom town of West Sikkim district. Yuksom, being starting point for famous Dzongri Trek doesn't possess many stay options, provided that it is majorly visited by trekkers.
Dubdi Monastery is an hour long uphill trek from Kartok Monastery. And it totally stands out as a hidden gem of Sikkim tour. Trek to this monastery is so quaint that you might regret your decision. But once you are able to discover this gem, you are definitely not going to stop praising its beauty and view it offers! Also, it is one of the oldest Monastery in Sikkim.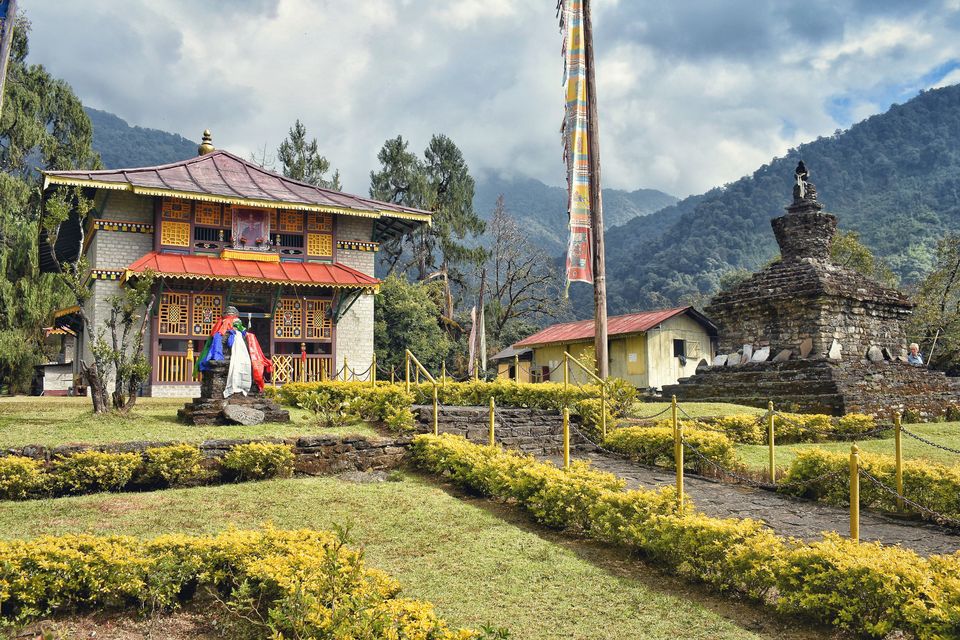 Located at the South East of Yuksom, Tashiding Monastery is a sacred place where famous Buddhist festival called Bhumchu is hosted every year in the month of Feb-March. This festival is marked as the celebration of "The Holy Water Vase". At the start of the year the vase is opened and the Lama or monk determines the future. "If the water is to the brim, it foretells a year in which peace and prosperity will prevail. If the water is over the brim and is spilling, it signifies a year with natural disaster and disturbances. If the water level is low or almost dry it signifies famine."
It took us approximately 1.5 hours to reach this Monastery from Dubdi Monastery.
Capturing some Tashiding moments :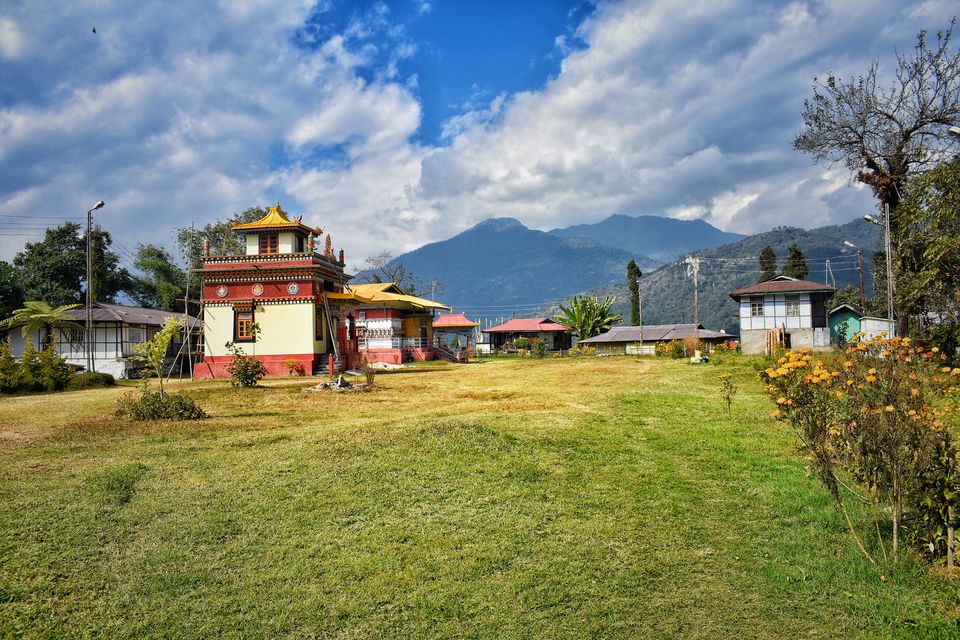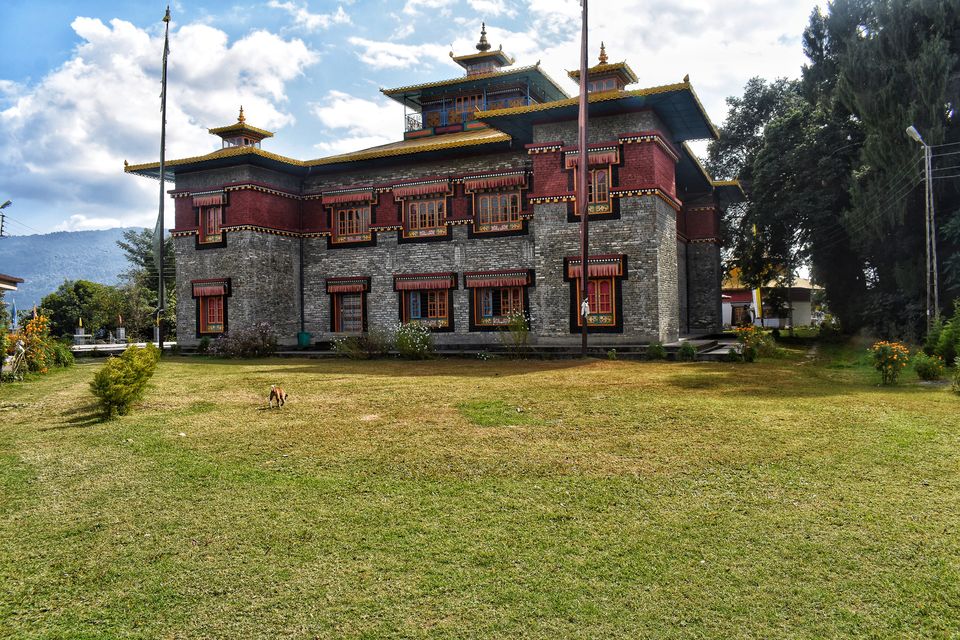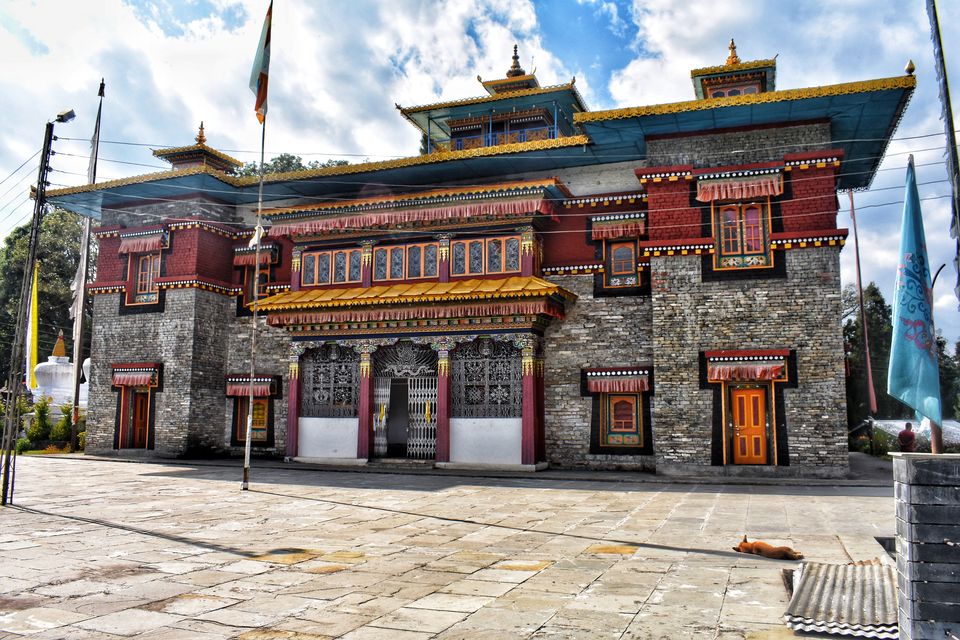 South Sikkim doesn't really have many places to visit rather you can spend some time here for relaxing yourself.
Tarey Bhir , Chardham (Namchi) and Buddha Park are the key attractions of South Sikkim. However, I would say South Sikkim has much peace to offer than any other part. You can choose to stay near Kewzing for 1-2 days and let the valley rejuvenate your soul.
Tips: You can go by car upto some distance of trek to Dubdi Monastery.
Tips : You can take back some souvenir from Buddha Park.
As I said earlier that South and West part of Sikkim are most visited (commercialised) compared to North and East District, so unfortunately I couldn't find a budget stay here in South district for myself. Finally I decided to drop Tarey Bhir for Zuluk (East Sikkim) , considering I had only last two days left for this tour. Don't forget to visit Tarey Bhir , it is one of the most beautiful and untouched spot in South District.
Note : If you (for backpackers) are looking for an offbeat vacation in South Sikkim then you can opt to stay in Kewzing which is enroute to West Sikkim from Ravangla. Also you can drop places like Chardham and Buddha Park and visit Tarey Bhir.
I ended my West-South Sikkim tour returning to Gangtok wondering if I would come to Sikkim again someday to visit Tarey Bhir. But nevertheless, Zuluk was a wise choice over Tarey Bhir.
Read my upcoming blog for all East Sikkim stories including 52 hair-pin bends Zuluk Pass!
Also you can buzz me anytime, if you want any kind of help regarding your Sikkim tour.
Frequent Searches Leading To This Page:-
Solo trip in sikkim, 7 days solo trip in sikkim,sikkim solo trip cost,travelling Solo in Sikkim for 7 days,sikkim travel blog