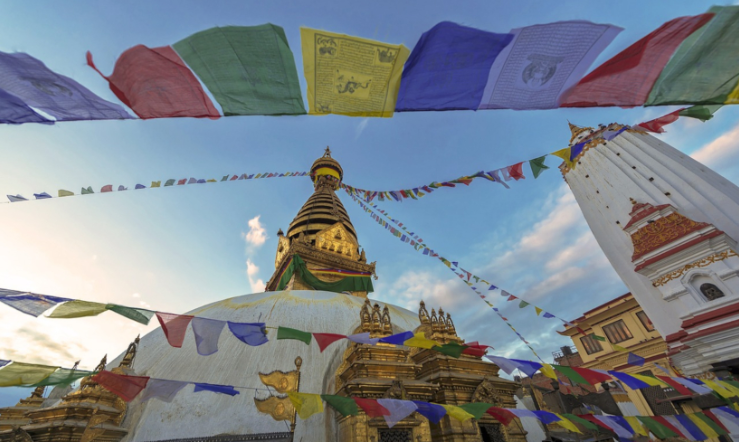 Sikkim, the second smallest state and least populated state of India, is truly other worldly. The cleanliness of the place with dustbins every 100 meters, even in villages, is commendable. Wandering around the streets of Sikkim is calming and peaceful but at the same time physically challenging because of the sloped mountainous terrain. Sikkim has mouth watering local delicacies and a culture that is so unique and beautiful.
However, I believe that Sikkim's charm truly lies in the spirituality and the magnificent history of its monasteries. The melodious sounds of chants and mantras, the smell of Himalayan incense and butter lamps burning, the beautiful architecture with intricate motifs and vibrant colors and the hundreds of crimson clad monks of all ages walking about is magical. And as if this is not enough, there are hundreds and hundreds of Buddhist flags all around the place which I believe is a spectacle of utter beauty. Each monastery has an unique story that is tied with its historic origins, and visiting one such monastery can definitely take you back centuries.
This is a list of the top ten most famous and loved monasteries of Sikkim.