Home to the old and new, exciting and classic, Singapore is the perfect place to head to if you want to experience a culture that is as varied as the palate it serves. With many different peoples and traditions coming together in a clash of bright-hued beauty, Singapore not only serves as one of the quintessential spots for the travelling soul, but it is also a paradise for shoppers and collectors.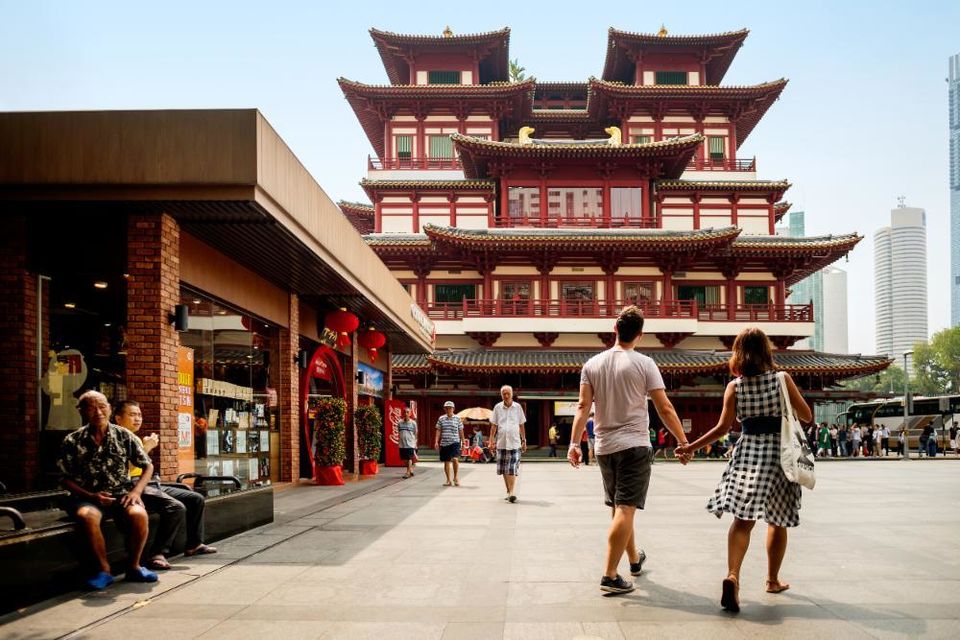 In Singapore, people from different cultures and countries coexist, and with themselves, they bring a plethora of artefacts, collector's items, and beautiful souvenirs for travellers. Ducking into one of the cool stores will bring to you new worlds and new experiences. There is much to explore and a lot of shopping areas to scout. Whether you are an incurable shopaholic or just really enjoy window-shopping in new places, the streets of Singapore have the best array of trinkets that are curious to catch your attention.
If you want to take a break from the popular stores and take a stroll into the hipper side of Singapore, this island country offers a ton of shopping arenas that are not always inundated by tourists. Here are some offbeat places you can head to if you want to delve into the exciting shopping culture of Singapore.
For the Street Shopper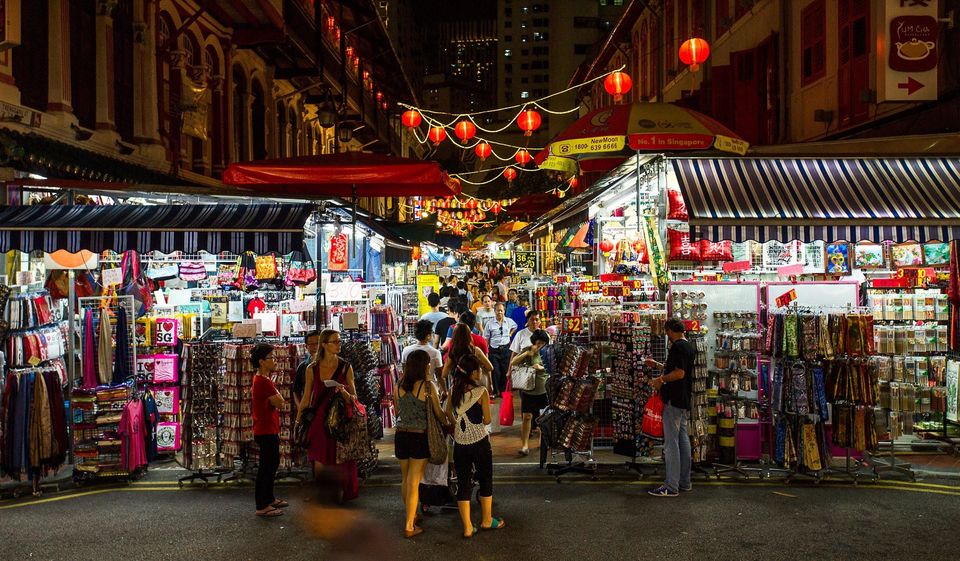 Chinatown
Even though you can easily stream music online, there is a different type of charm that comes with records and cassettes. Chinatown in Singapore has made exciting street-food centres and hawker bazaars, but one of the best things you can buy in the area are old-school vinyl records and cassettes from the days gone by! If you are a music lover and have a penchant for collecting records, this is the place to be.
You can get amazing bargains at the local shops and this is a much better alternative to record stores in malls with their beefed-up prices! You can take a trip down memory lane or listen to some fresh beats. Either way, there is no dearth of choice. From English music to Chinese, Jazz to hip-hop, you can find everything in the alleyways and the many many record stores of Chinatown.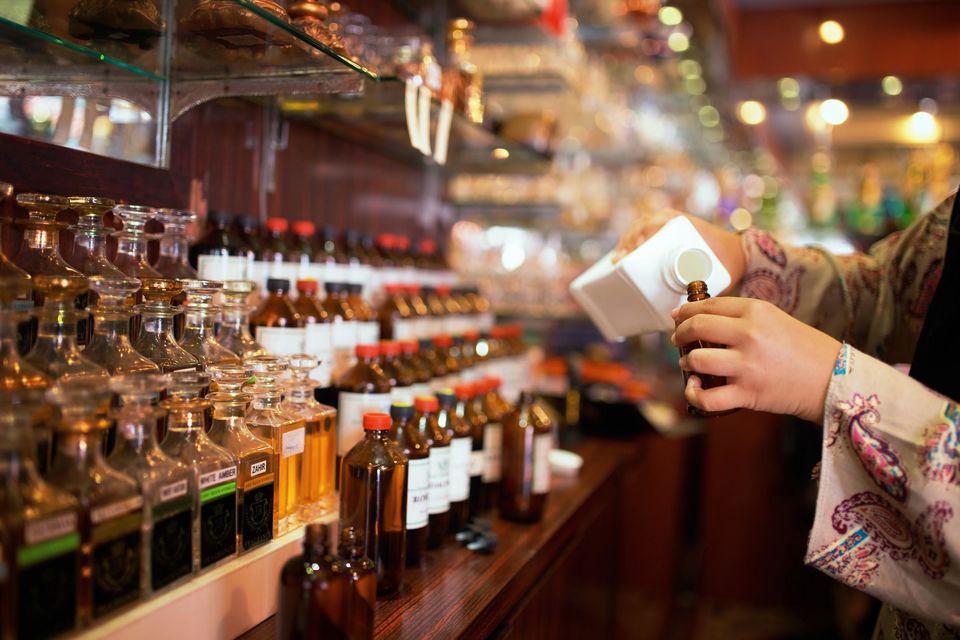 Haji Lane
With colourful graffiti art and tiny little pop-up shops, Haji Lane is a mecca for shoppers who want something a little out of the ordinary. One of the oldest hipster neighbourhoods, Haji Lane has something to offer all kinds of shoppers. Not only can you find great souvenirs here, but you can also take a break from shopping at its many quaint eateries and bars. However, Haji Lane has another USP which not many know about. The perfume-makers, who, in the narrow streets of the market have been honing their craft for generations. Now, their wares are amongst the most famed items one can buy in Singapore!
You should take a day out of your itinerary and explore the by-lanes in the area to find the scent that defines you! The little vials of itr will make you want to live in this beautiful little place forever. Sometimes called attar, others itar, the fragrant oils are a speciality you should look into before you leave the city!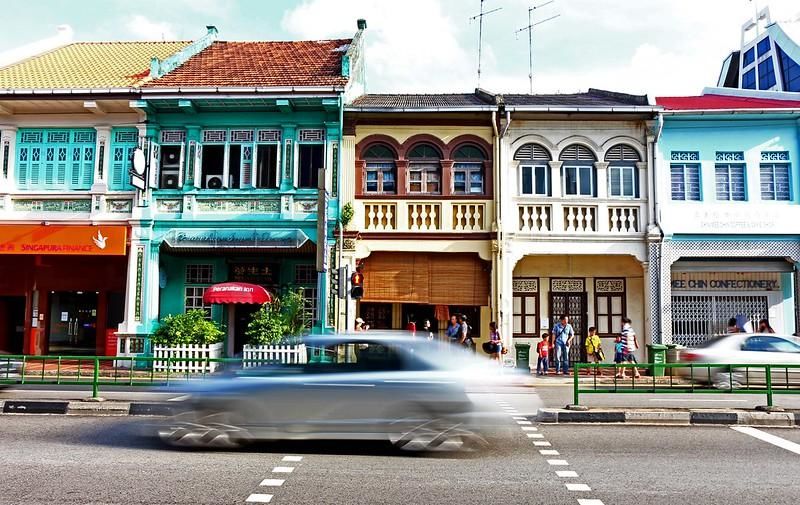 Joo Chiat and Katang
The first thought that comes to mind when you speak of these neighbourhoods is colour. The two-storeyed Peranakan shophouses standing in line in a hue of colours are reminiscent of the pre-war era.
You'll need to shell out some time from your day to appreciate this market in all its splendour. Known as one of the best foodie destinations in the country, it serves the luxurious laksa, which is a coconut milk-based curry, that you can savour in one of the many quaint coffee shops.
Joo Chiat is also the right place to find yourself a kebaya (traditional Nonya outfit) and sarong (traditional Asian garment). You can also bring back beaded slippers and other curious accessories with you.
For The Budget Shopper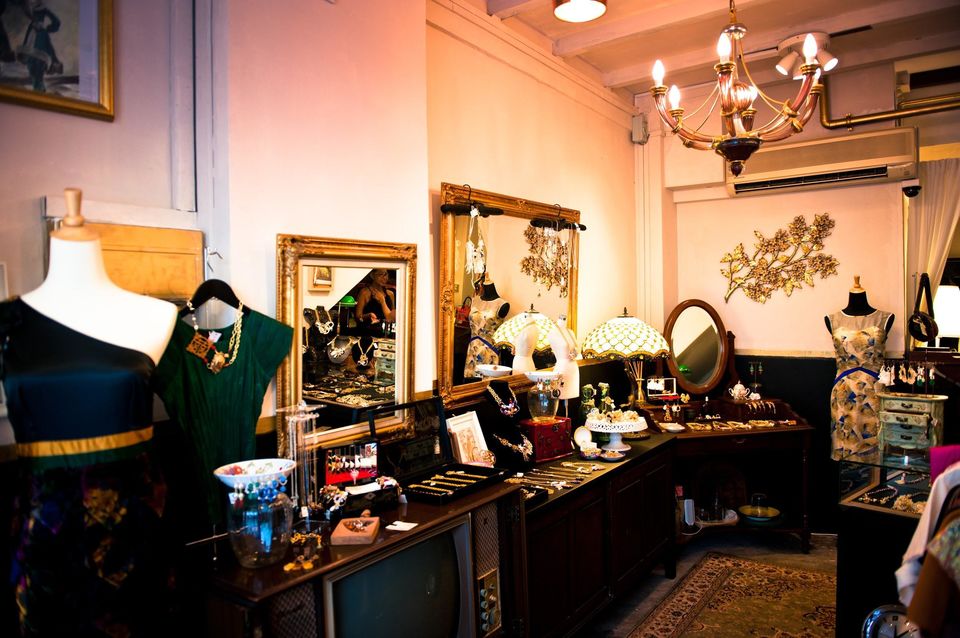 Tanglin Mall Bazaar
The mall culture in Singapore is very advanced. It is an experience which offers great sights, good brands, and an astounding variety of products! Former Singaporean Prime Minister, Goh Chok Tong, in his 1996 National Day address stated that "Life for Singaporeans is not complete without shopping!" This is evident from the number of malls in the city! Even though it is a small island, Singapore is home to more than a hundred malls! What makes Tanglin Mall so different from the rest is what it sells. If you love all things retro, this is the place to be. Tanglin Mall excels in vintage jewellery, retro clothing, second-hand vinyls, and everything that will remind you of a bygone era.
If your aesthetic is all about classic, you should visit the mall for a unique and entertaining experience. The Bazaar is usually not crowded, so you'll get that sweet silence to browse in comfort, and it is also one of the cheapest places to shop in the city. Antique collectors should take some time out to sift through the many shops that offer authentic pieces that would be a great fit for any collection. After you've had your fill, you can head to the affordable and brilliant food court to get yourself some yummy snacks.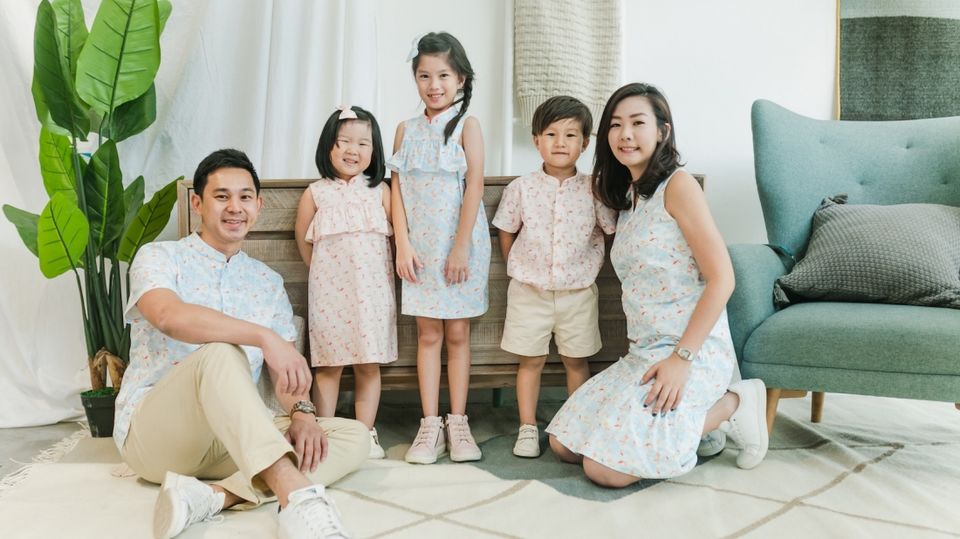 Design Orchard
If you're looking for local design and want to explore homegrown brands and what talented new designers have on offer then this street is for you.
This retail space has interactive mirrors lined up throughout the first floor, that showcase each brand at its best. This is a skincare and fashion lover's paradise. Head to Minor Miracles, which is a print and textile studio that will add a pop of colour to your wardrobe. Chubby Chubby has playfully designed clothes for both kids and their parents.
The second floor is managed by the Textile and Fashion Federation and makes room for creative spaces and photography studios. They also offer modern co-working spaces inviting a slew of bright young people.
For the Luxury Shopper
Holland Village
Bringing together creatives and entrepreneurs in one space, Holland Village is studded with modern art galleries, artisan cafes and homegrown brands. Head to Bynd Artisan, to get your hands on exclusive stationery and notebooks, Ong Shunmugam, for imaginative interpretations of the traditional Asian fashion or just stroll around in the Southeast Asian-themed gallery called TAKSU.
Knightsbridge
Grand Park Orchard Hotel on Singapore's famous Orchard Road houses the Knightsbridge Mall as well. This 4-level shopping centre is known for renowned brands like Hublot and Philip Stein along with more hip brands such as Tommy Hilfiger, Topshop and Topman. The luxury watch retailer - The Hour Glass Limited can also be found here.
TANGS
Founded in the year 1932, TANGS is recognised as one of Singapore's retail powerhouses. This departmental store puts the world on a plate for you. Fashion, homeware, beauty, accessories - you name it. The building also includes the Singapore Marriott Tang Plaza Hotel. Head here to get the best of homegrown modern labels such as MAX.TAN, In Good Company, Carrie K and Aijek.
Wander away from the main city and the tourist traps and head to the beautiful and unique marketplaces in Singapore the next time you travel to the 'Lion City.' The craze of shopping in Singapore brings in thousands of tourists every day, and you can get a taste of local markets, street-shops, and pop-up bazaars that will leave you breathless.
While sightseeing has become a venture now designed to attract tourists in big numbers, local marketplaces are the areas where you can actually cut yourself a sliver of the real deal. While the array of malls and shopping-complexes do give other countries a run for their money (and will keep you entertained for hours!) you should head to some lesser-known shopping destinations, so that you can maintain your tag of being a Collector and traveller, without missing out on the little things!
In association with the Singapore Tourism Board