I visited Singapore for the first time nearly 5 years ago, but my journey in Singapore started about 3.5 years ago when I finally moved here. I still remember my first trip here as a tourist when I wanted to do so much but had only 5 days to cover it all. Who knew this would become home one day? ????
Even now, when friends and family are planning a trip to this tropical island and I get a call bombarding me with the questions on the must dos and must visits, I go down the memory lane. So, I decided to pen down all the information you need to plan your perfect trip to Singapore.
Let's start with the basics first.
Packing Essentials: Clothes - Singapore is a tropical country, so it's best if you carry airy, breathable clothes. Sunscreen, Sunglasses, and Hats - These are some of the must-haves in your bag. Since Singapore is very close to the equator, the sun is very harsh. Umbrella - In Singapore, a blazing hot sunny day can turn dark and stormy in the blink of an eye, so it's best to travel prepared. Swimwear - Most hotels will have swimming pools, but even if you're Airbnb-ing, most Airbnbs will also have pools. Plus, there are beach clubs that are worth a visit, so it's suggested you carry one.
Hotel locations: Singapore is the 2nd smallest country in Asia with one of the best public transportation systems in the world, so you can practically stay in any part of the country. However, some of the recommended locations based on the proximity to the most touristy locations would be: Orchard Road, Somerset Little India, Chinatown, Bugis, Harbourfront or Sentosa Island.
For budget travelers, Bugis & Chinatown have some great hostels options. Spacepod (pics below) at Lavender provides sleeping pods, neat and clean bathroom and even breakfast (upon request) to make your stay comfortable.
Getting into Singapore - Once you've landed at Changi airport, you can flag off a standard taxi from the taxi stand. Taxis are affordable, and I'll highly recommend taking one, especially if you're traveling with your family. You can go to the taxi stand and queue up until your turn. These are metered taxis, so there is no scope for bargaining. Alternatively, you can download any of the two ride-hailing apps (Grab or Gojek) and book a taxi. For downloading the app, you can use Changi airport's offers free wifi which by the way has a great bandwidth. So you can connect and download it at the airport itself. In case you're traveling on a budget or solo, you can also take the MRT from the train station at the airport. An EZLink card can be bought from the information counter at the MRT station and you can use it in all public transport (trains and buses) to navigate through the city.
There are plenty of things to do in Singapore. But I'd suggest you pick the ones that suit your preferences.
1. Universal Studios - Located at RWS, Universal Studios is a theme park with rides, shows, and attractions. The mandatory universal globe picture is right at the entrance of this place, so this has to top your list. A ticket to Universal Studios costs about SG$75 and you'll need an entire day to cover it. You can take an express pass to bypass the regular queues. The express pass is + SG$70 (approx). So overall, you pay double the price to skip the lines. My personal favorite rides are: Transformers, The Mummy and the Rollercoasters. Even the Steven Spielberg show is not to be missed.
Insider tip: Go on rides in the single rider queue to skip the queue. You might not be able to sit with your family/partner (a few minutes of separation is not going to kill you), but it's going to save a lot of your time for sure!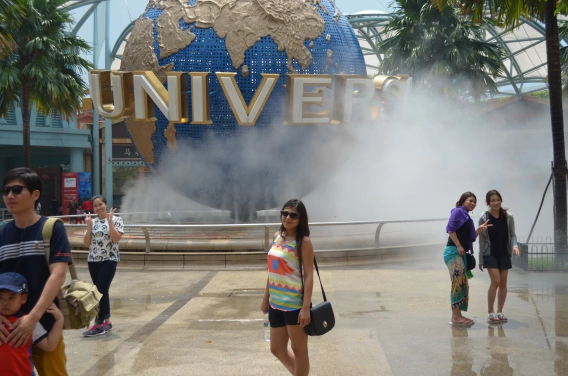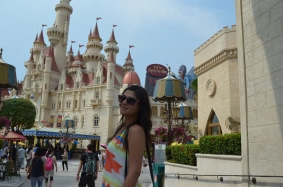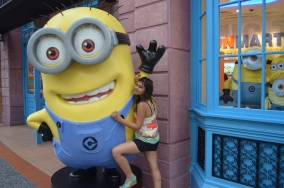 2. Singapore Zoo - Set in the rainforest environment, Singapore Zoo is known for its open concept. Animals here are not caged up in tiny cages. Instead, they live in their spacious natural habitat. It's opened every day of the year and offers two interesting options to choose from. Night Safari River Safari
Both are quite unique, but I personally prefer the latter. The ideal way is to cover it on foot and align your visit to the shows to have a more engaging experience. End your trip with a much talked about - River Safari. Here a small boat will take you through different parts of the jungle.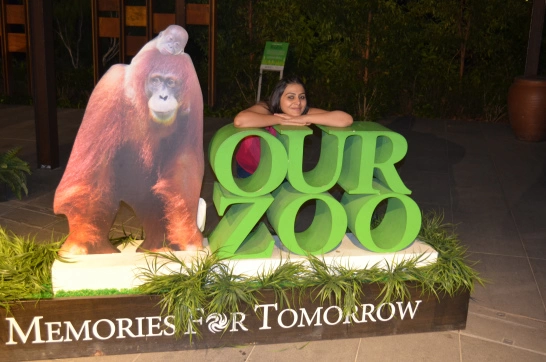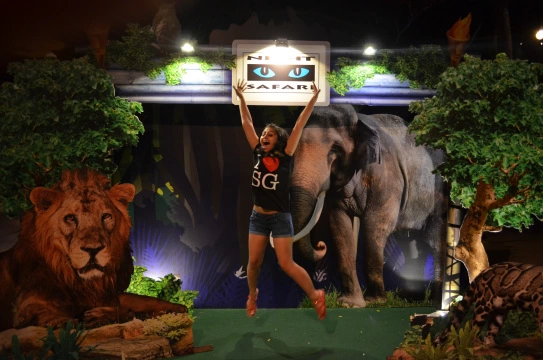 3. Sentosa Island - Sentosa Island has a lot of offer. You can read all about the attractions here and choose to suit your preferences. Reaching Sentosa - You can take a train to Harbourfront station on the circle & North East MRT line and take a cable car to get to Sentosa. Or take a taxi that takes you straight to the island. If the weather permits, you can walk to Sentosa via Sentosa Boardwalk - a 1 km long bridge that connects Sentosa island to Singapore. It shouldn't take you more than 15 mins to reach. There's plenty to do in Sentosa but my personal favorite attractions are: SEA Aquarium Skyline Luge and Skyride Wings of Time Dolphin Island
Insider tip: Bear in mind, you'll need 1 full day to cover these activities, so reach early. Apply lots of sunscreen, wear comfortable clothes (caps & sunglasses are a must) and keep yourself hydrated.
4. Singapore Flyer - Hop on to the Singapore Flyer to enjoy panoramic views of Singapore. The best time to go is when the sun sets. During this magical hour, the skies turn into a different hue and the skyscrapers light up to give you the best view of the skyline. The ticket cost per person is about SG$33. One round lasts about 30 mins so you can head to Insider tip: Try reaching 20 mins before the show time to grab the best seat.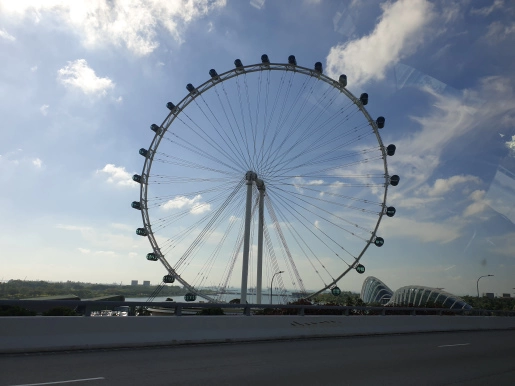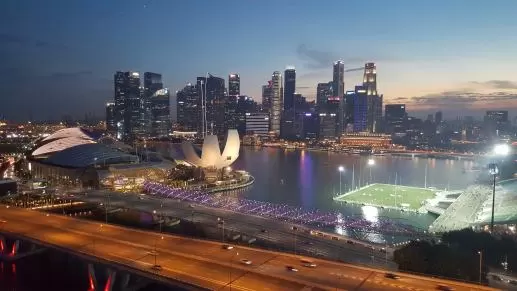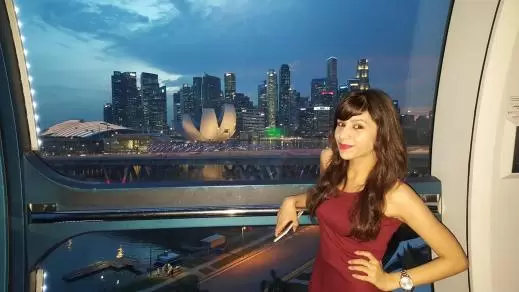 5. Gardens by the Bay post this. Now GBTB is not one of my personal favorites but I highly recommend you watching the Garden Rhapsody - the night light & sound show at the Supergrove trees. This is free of charge and happens daily at 7:45 and 8:45 pm.
6. Arab Street and Haji Lane - Head to Arab Street for some lip-smacking Mediterranean food. Masjid Sultan makes for an ideal backdrop for those looking for Instagrammable photos ???? My favorite eatery here is Alaturka, but you can also try some local delicacies like Roti Prata and Murtabak in this neighborhood. Next up is Haji lane (my favorite place in Singapore!) - With the graffiti walls, hipster cafes, designer boutiques and so much more makes this the coolest place in Singapore. It's a must visit for everyone coming to Singapore, especially for the first-timers. Some places to explore in Haji Lane.
Singapore Nightlife
Once you're done, head to Boat Quay and One Altitude - Nestled in the heart of CBD, Boat Quay is one of the favorite sundowner spots in Singapore. Fancy a drink by the river? This place is for you! There are some nice eateries around here too so you can have a hearty dinner while enjoying the views of Marina Bay Sands and the CBD. 1-Altitude, one of Singapore's best rooftop bars with a spectacular 360-degree view of the city. It is one of the most popular places to dance the night away in Singapore. The cover charge - $35 inclusive of 2 drinks.
Insider tip: Ensure you're dressed for the night club. Entry in slippers/flip flops is strictly prohibited.
7. Clarke Quay (nightlife!) - One of the most talked about places to explore Singapore's nightlife is worth all the hype. Some recommendations for partygoers will: Cuba Libre (Latin bar & nightclub), Zouk (plays top chartbusters) and Chupitos Shots Bar. Mind you, alcohol is Singapore can really cost a hole in your pocket. It's best to pre-jam before you hit the clubs.
8. Merlion Park - Spoiler Alert!! The much-seen symbol of Singapore - the Merlion statue might disappoint you a little. But it's still worth a visit for the mandatory Marina Bay backdrop selfie.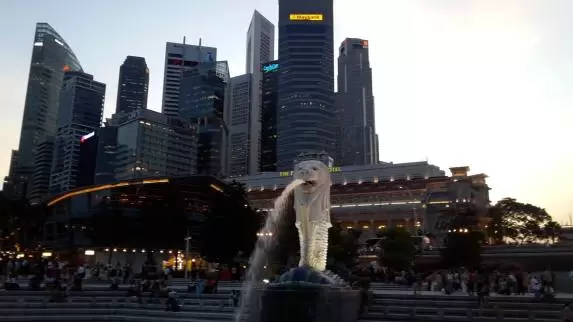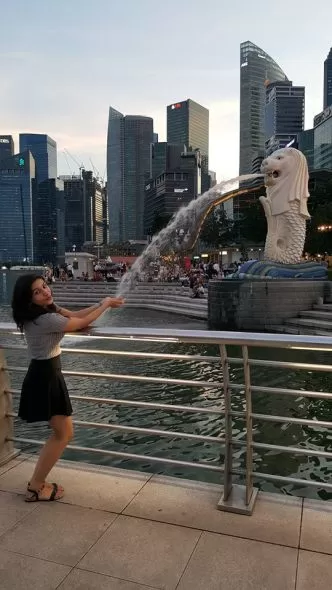 9. Chinatown - A trip to Singapore would be incomplete if you haven't visited Chinatown. It's known for authentic Chinese food, bright red lanterns, and cost-effective souvenir shopping. If you're traveling around the Chinese New Year (Feb) or the Mid-Autumn Festival (Aug-Sep), you have to visit this place to check out the decoration.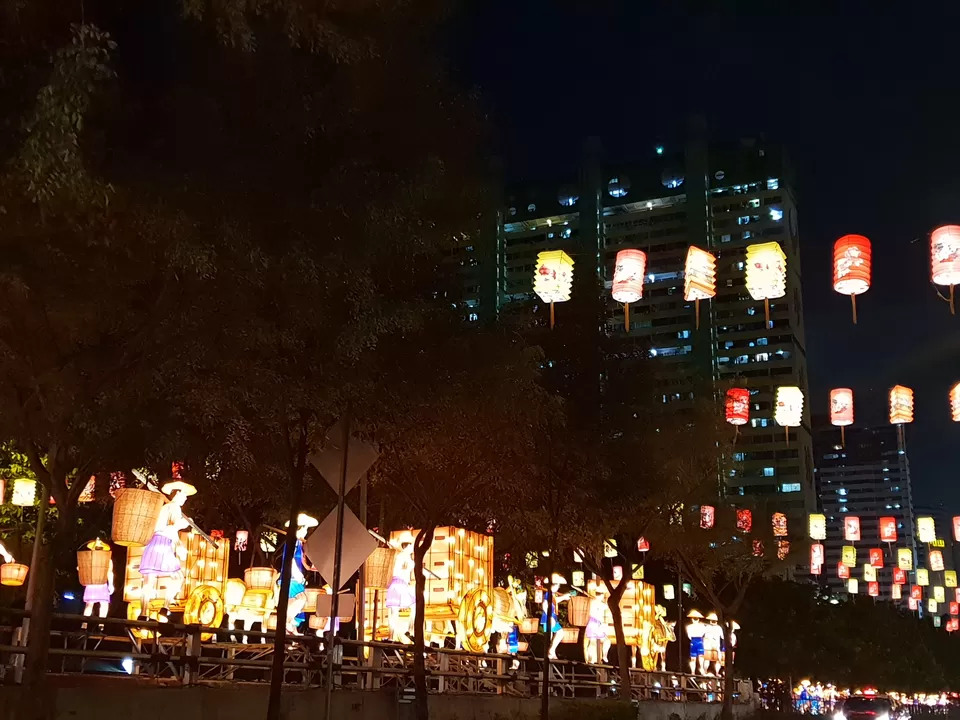 10. Marina Bay Sands Hotel & the Infinity pool - Now if you're in a mood to splurge, this place is for you! A night at The Marina Bay Sands Hotel would cost about SG$500 and the pool is accessible only to the hotel guests. The pool looks down at the city skyline, Marina Barrage, and the Flyer and you won't find a more spectacular view anywhere. So, if your budget permits, go ahead and book at least one night at the hotel.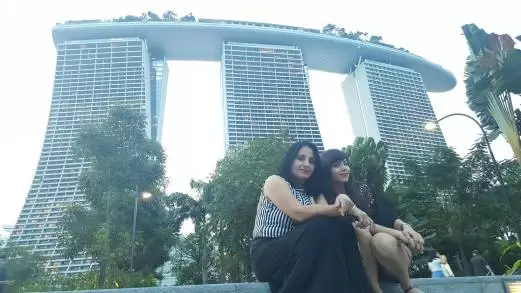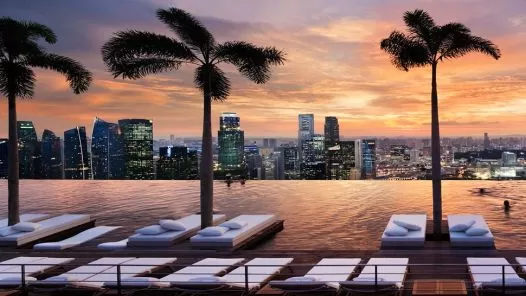 1) Eatigo: Eatigo is a time-based table reservation app, so if you're dining in at a restaurant during the non-peak hours, you can get discounts up to 50%. But the reservations must be made 30-45 mins in advance. It has a map view that shows you the nearby restaurants and the discounts being offered by each to make your decision-making process faster.
2) Klook: Offers great deals and discounts on touristy spots and activities. Check out the on-going promotions here.
Hope my tips and suggestions are useful to you. Have a great time when you're here! Feel free to ask any questions that you might have in the comments section below. Happy to help!
Follow my journey on Instagram: @that_marketing_girl