A complete guide to have fun filled outings in and around the ridiculously beautiful, Lake Bled.
Amidst the massive Julian Alps, a fairy tale castle perched high up, overlooking a breathtaking island, home to a church around which absolute calm and scintillating water. On the center sits the almighty, the pièce de résistance whereas on the sidelines, the promenade is the various cafes, bistros and eateries attracting the crowds.
Lake Bled is a resort town located in the beautiful country of Slovenia. One of its popular tourist attractions, this place is definitely not overrated by any means. You are in for a treat if you love nature as you get to explore raw nature, its various pretty colors and various forms such as lakes, mountains, waterfalls, meadows etc. I am a big nature lover and I love to break free once in a while, hike a mountain or raft down a turquoise blue river to wash my spirit clean and I was onto a fun adventure at Lake Bled.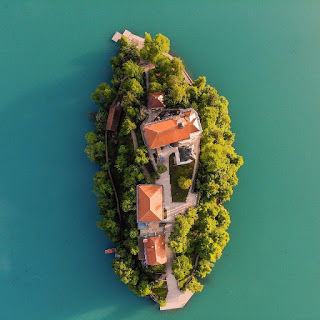 Getting to Lake Bled
The nearest airport, the Jože Pučnik International Airport Ljubljana which is located approximately 35-40 kms from Bled. You have ample bus options from the airport and the popular one is operated by FlixBus. Not just from the airport but also from the city center you have several options of buses or trains to Bled. Trains operate from the Ljubljana station to Lesce Bled. Buses and Trains take approximately 1 hr and 30 minutes to cover the distance. Cars are a faster alternative and can also be taken on hire. You can always drive to Bled conveniently; of course it would eat into your budget but the country side is stunning. Bled is also easily accessible from the various neighboring Eastern European countries, in fact it is a popular day trip destination from its various neighboring countries. The currency that works here is the Euro, almost all places accept credit/debit cards just like cash.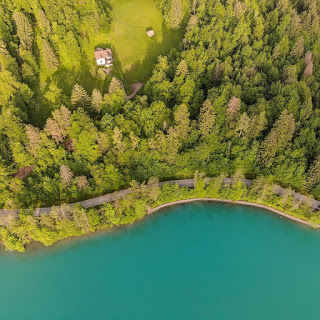 Accommodation at Lake Bled
Various accommodation options are available around Lake Bled like hotels, AirBnB's, hostels and guest houses. Depending on your budget you could opt for whatever suits best. Top recommendation if you are a backpacker, solo traveler or maybe travelling with a group of friends and want to keep it economical would be Back Hostel in Lake Bled. 4 days at this hostel cost me 33 Euro and the ambiance felt like home. It's located at a 5-7 minute walk from the Bled bus stop. This hostel comes with a super host Michael; he is a person who is very well versed with Bled and its surroundings. As always the locals know the best and he is your go to guy if you heading to Bled to plan up your itinerary.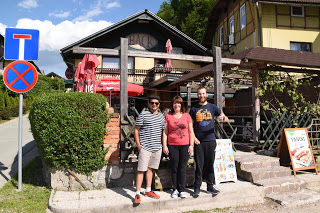 Best time of the year to visit
Personally, I am a big fan of travelling during shoulder season which is mostly late spring or fall in case of Europe. However this may be different for various countries. I hate standing in long lines and being stuck among a group of tourists or school groups. I can recommend you that the shoulder seasons are the best to get the most out of a place. Ample time to explore the various scenic spots and take pictures. In case of Slovenia, this was spot on, with warm temperatures and many hours of daylight during the month of May. Also, big advantage for a budget traveler like me would be the major savings in cost. During the shoulder season buses or entrance tickets etc cost a tad lesser than the peak season, helping me save some bucks for dessert!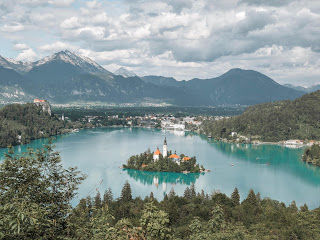 Things to do in and around Lake Bled
1. Visit the Island of the Church of Assumption of Mother Mary
Yes getting to the church would come across as a tourist trap as it is almost 15 Euro to get a boat ride to the island. On reaching the island you have to climb 99 stairs and pay another small fee of 6 Euro to enter the clock tower and ring the wishing bell. Every wish can come true, just believe, wish for it and ring the bell! If you believe in legends then yes go ahead and ring the bell. Totally avoid the Bled Castle, I think it is not worth an entrance of 9 Euro; you can rather always walk around the area for some great views or hike up the Ojstrica hill for a breathtaking view of the island.
No doubt this is Lake Bled's most beautiful view point. If you want to challenge the adventurous soul in yourself, head to the Ojstrica hill. The hike can be considered as a moderately difficult one. Best times to hike here is sunrise or sunset and please avoid rainy days. Hiking to this view point is absolutely free. Starting point is Zaka, which is really close to the lake and there's an unmarked pathway which is where the hike begins. Further into the hike you will have boards with Ojstrica and Mala Ojstrica mentioned on it. On the whole it is an incredible experience, Zaka to Ojstrica takes about 20 minutes and if you've got time on your side I would totally recommend Mala Ojstrica which is located 15 minutes from Ojstrica for another great view. Of course, this hike is a big no for those with a medical condition.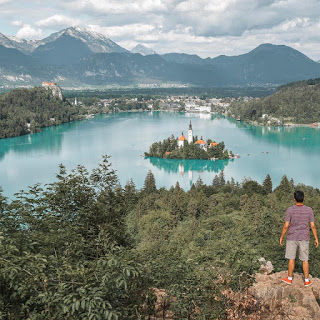 3. Lake Bohinj day trip!
A lovely lake located in the Triglav National Park and is 30 minutes from Lake Bled by road. It is less popular than Lake Bled since it is located slightly out of the way. However, nestled at the foot of the Julian Alps this place is a treat for all the adventure hearts. Here you have several options to choose from such as hiking to Vogar Planina for a breathtaking view, or Riding the Vogel cable car and then hike up to one of the highest peaks of the Triglav National Parks. You can also opt to visit the Savica waterfall located a few miles from Lake Bohinj or you can just stroll around the lake and see the iconic view of St. John the Baptist Church and the stone bridge. Similar to Lake Bled stand up paddle boarding or kayaking on the lake is also an option. All in all an epic adventure is guaranteed at this place. I recommend a day trip to this stunning location.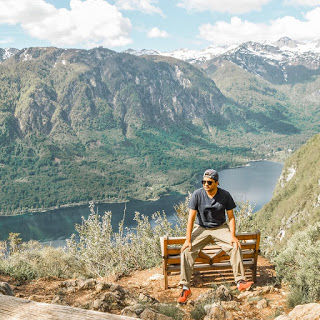 4. More adventures – Rafting, Kayaking, Cycling….
Adventures in Lake Bled and around the area do not stop. Of course, hiking is one of the most popular things to do here by if you are down to do something else. Rafting or Kayaking on the Soca River or Sava River is super fun and can get your adrenaline racing. Hiring bi-cycles and exploring the countryside or to get lost in the various unexplored paths is another great option. Slovenia is a safe country and getting lost here doesn't mean you can find yourself. You can hire bikes from various organizations located around Lake Bled. A great organization would be Mamut located just next to the Bled bus top. They also have various activities depending upon the level of adventure you want to take up. I had some great experiences with them and they have a group of guides who are equipped with top skills and knowledge.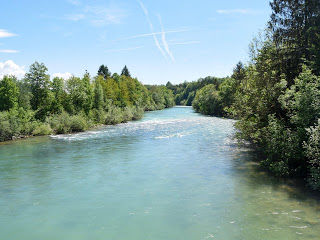 5. Indulge in delicious food!
The promenade around the lake is filled with cafes and bistros. Ample food options and cuisines from cheap to expensive range are available, however a must try and my top recommendation would be to indulge in the Bled Cake! An excellent taste of vanilla cream with whipped cream with a golden crispy layer of butter dough. The Bled cake can be bought anywhere in Lake bled however, Café Belvedere is a great option with an incredible view of the island to try this dessert along with several other food options on their menu. The Park Café another great coffee shop with an incredible view located right by the lake. Promenada Burger, my top recommendation for one of the yummiest burgers in the town. Another great outing if you looking for some authentic Slovenian food would be Gostilna Murka. A great place to get some tea or coffee would be LABirirnt. Restaurants with the iconic island view are of course a tad expensive a meal here can easily cost you 5-10 euro more than the average coffee shops or bistros.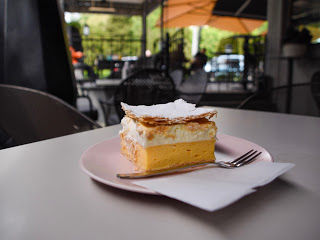 6. Visit Vintgar Gorge
Vintgar Gorge is a 1.6 km long gorge carved out by the Radovna River. It is a crystal clear river which looks absolutely stunning emerald green or aqua colored depending upon the lighting conditions or the season of the year. If you are visiting this place in the summer months there is a shuttle bus service which would cost 1 Euro and it runs several times a day. During the shoulder season you can take drops from any of the adventure activity organizers in Bled for 5 Euro. The cheaper alternative would be to walk up to this place. It would take about 30 minutes. After you pay an entrance fee of 10 Euro, you will be able to walk on the boardwalks which crisscross along the stunning landscapes of the River and experience nature at its best. Ideally spending anywhere between 2-3 hours would be great here and getting here by 9 am in the morning would be apt as you get the beautiful place with fewer crowds.