Had enough of gardens and lakes? Then get ready to step out of the confines of the capital and encapsulate the beauty and escapade provided by the surrounding places of Srinagar! Mountain regions basically provide the expanse of exemplary beauty, adventure in its own way and calmness to the inner soul and so does this valley. Srinagar is surrounded by many such heavenly and winsome places which totally captures ones soul and mind into its elegance.
GULMARG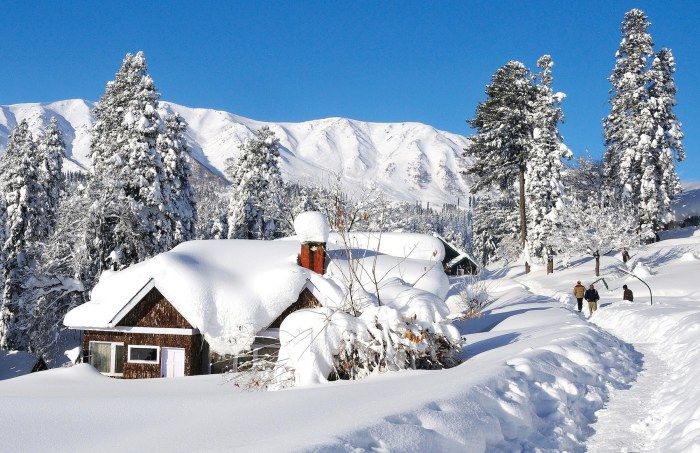 Its a complete fairy land and trust me, you wont find much of such places in the world. Lets have a look at some of the gems that the valley has: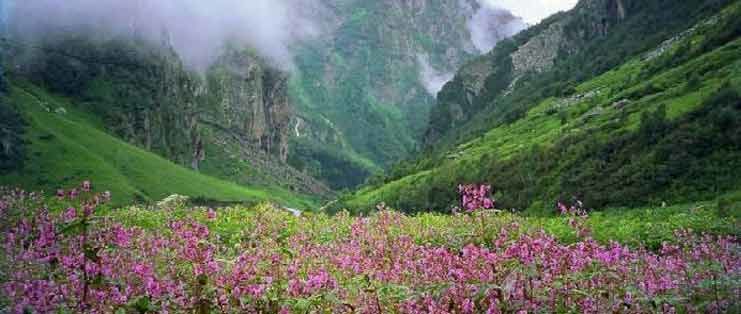 "Heartland of winter sports in India", its the title that was given by CNN to this place. Its a heaven for skiers. Apart from skiing, this place offers winter games like snowboarding, tobogganing and heli skiing.
Apart from this, Gulmarg is also the home to WORLD'S SECOND HIGHEST OPERATING CABLE CAR since 2008 named GULMARG GONDOLA. It is a two stage cable car, the first stage being at the height of 3080 m from sea level and the second stage is at the top Apharwat peak at height of 3950 m from sea level.
Imagine yourself travelling in mid air with a white sheet of snow beneath you and tress covered with snow surrounding you! I traveled when I was in 5th grade and it was so beautiful, that I still remember each and every detail of that ride! I still remember, as soon as we reached the second stage, there was hut arranged for us. Since it was too windy, we went in there, elders sitting in one room doing the usual boring talks, and we kids in the other and you can imagine, when kids are left alone in a room, what fun do they have! Playing charades, drinking kahawa (forced by parents), sitting near bonfire, chatting, playing I had the time of my life.
SONMARG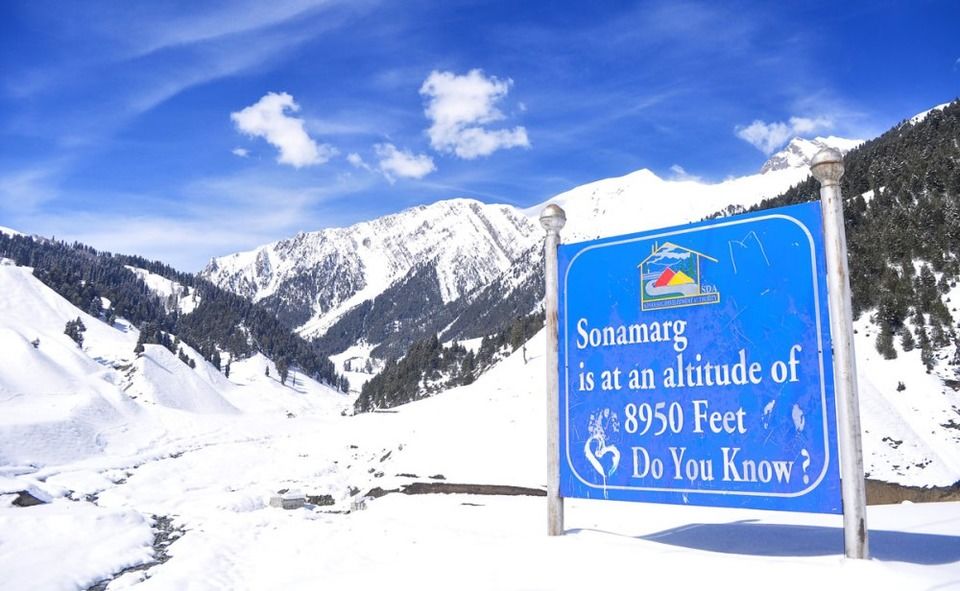 Its an alpine valley situated around 80 km from Srinagar. Its situated on the banks of Nallah Sindh (the largest tributary of Jhelum River). From Sonamarg, trekking routes lead to the Himalayan lakes of Vishansar Lake, Krishansar Lake, Gangabal Lake and Gadsar Lake, stocked with Snowtrout Brown trout and Satsar, glacier-fed and surrounded by banks of alpine flowers.
An endless stream of stunning flowers and undulated trekking routes are its attractions. Sonamarg has to be in every visitors' list of places to visit in Kashmir for its mesmerizing aura and breathtaking views.
AMARNATH TEMPLE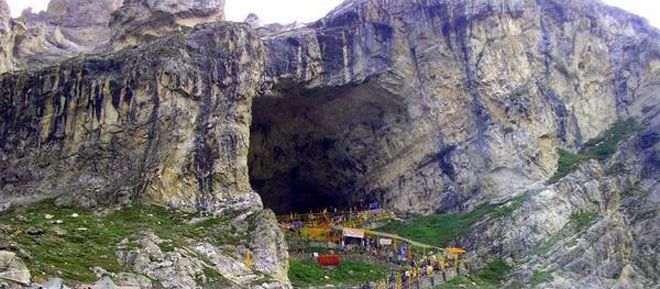 Situated at an altitude of 3888 m above sea level, this temple is believed to be 5000 yrs old. Its a cave temple in the mountains dedicated to Lord Shiva. It is famous because the stalagmite that is considered to Shiva Linga is formed by the freezing of droplets dripping from the roof of the cave.
The cave is about 144 km from Srinagar and the journey for this temple popularly known as Amarnath Yatra starts in a town called Pahalgam. The cave waxes during May to August as the snow melts.
One can definately take a helicopter ride from Srinagar to Amarnath but many people believe that the true adventure lies when you reach the temple via Amarnath Yatra. According to the true devotees, it shows the true spirit and the bhakti of the devotee.
WULAR LAKE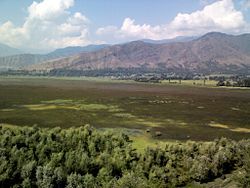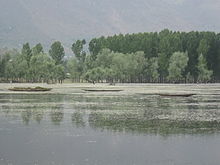 This lake in the mountains, is considered one of the largest freshwater lake in Asia and is around 64 km from Srinagar. Its mainly fed by Jhelum river. One must have a trip to this lake to enjoy the scenic pleasure that it provides. It is even more attractive at night of full moon when you can see the entire reflection of the moon in the lake and moonlight reflecting from it as a star shining on Earth!
ECO PARK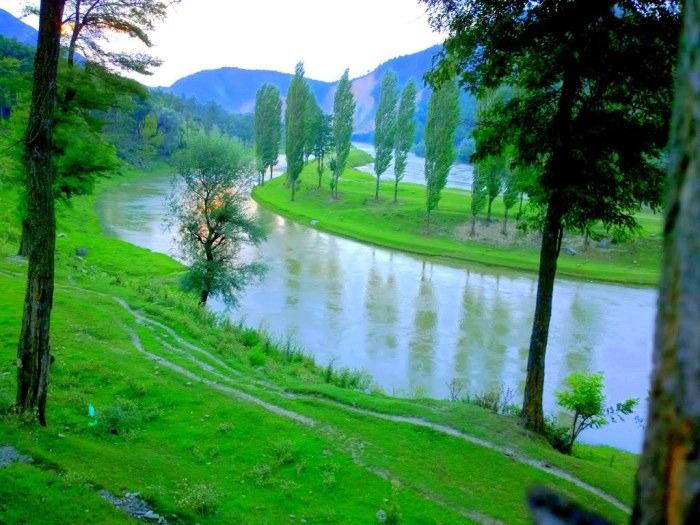 Eco Park, Khadniyar, Baramulla is located at the island in the middle of Jhelum river on the road from Baramulla town to Uri. It offers a great view with mountains in the background, Jhelum river flowing along the island and lush green well-maintained garden with some beautifully designed wooden huts. It is one of the best places to visit in the Baramulla and is a famous destination of locals particularly in summer evenings.
WILDLIFE SANCTUARIES AND BIOSPHERE RESERVES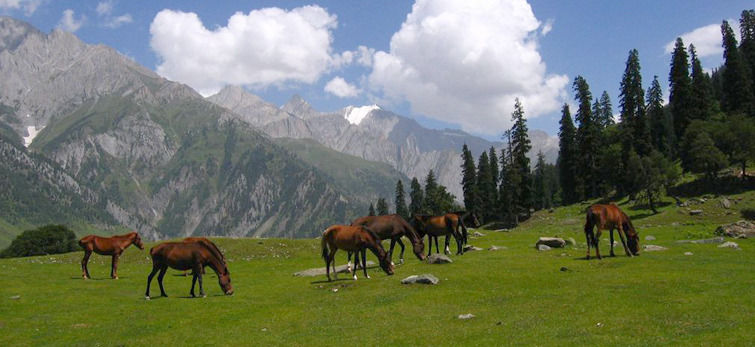 J&K has around 7-8 of sanctuaries and reserves and the most important ones around Srinagar are Dichigam Wildlife Sanctuary and Gulmarg Biosphere Reserve. A wildlife lover will find everything in these two. One must plan a short visit to these places and have a look on how the animals are taken care of even in the mountain and extreme part of the country.
This valley definitely sings its way into people's heart, all because of these small paradises hidden in the humongous mountains. One must explore them and trust me, it will be a memory that you would want to cherish for rest of your life.
"On Earth there is no heaven, but there are pieces of it."
-Jules Renard
This post was originally published on The Great Indian Voyager.