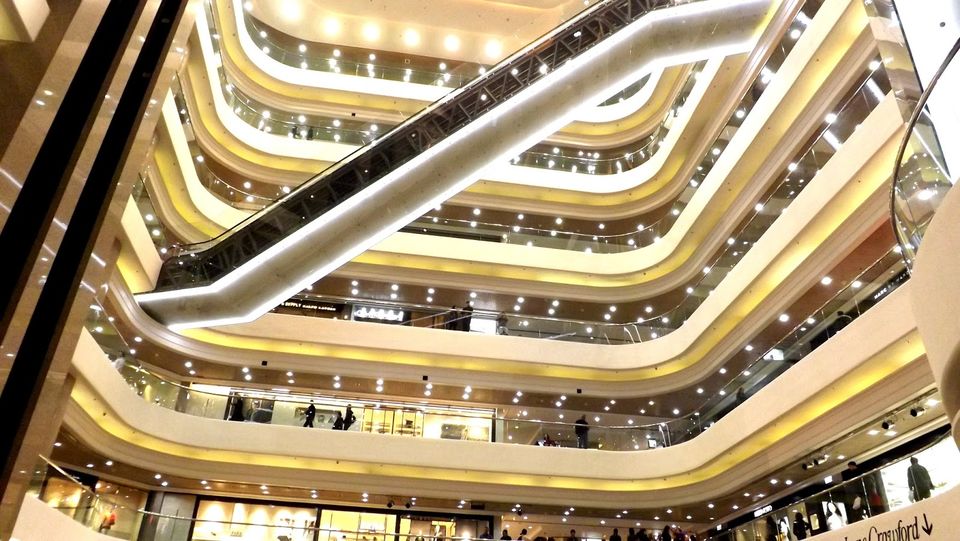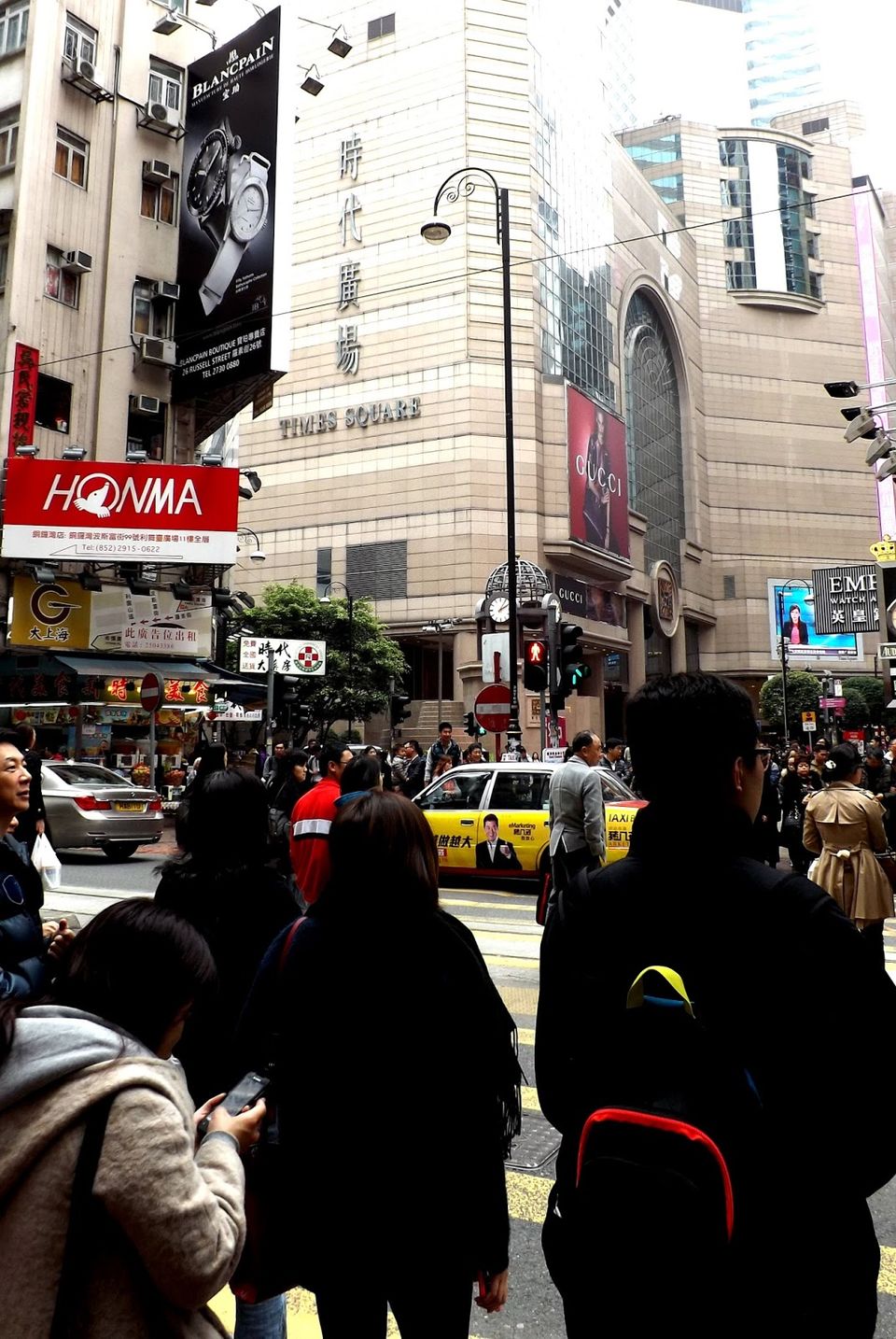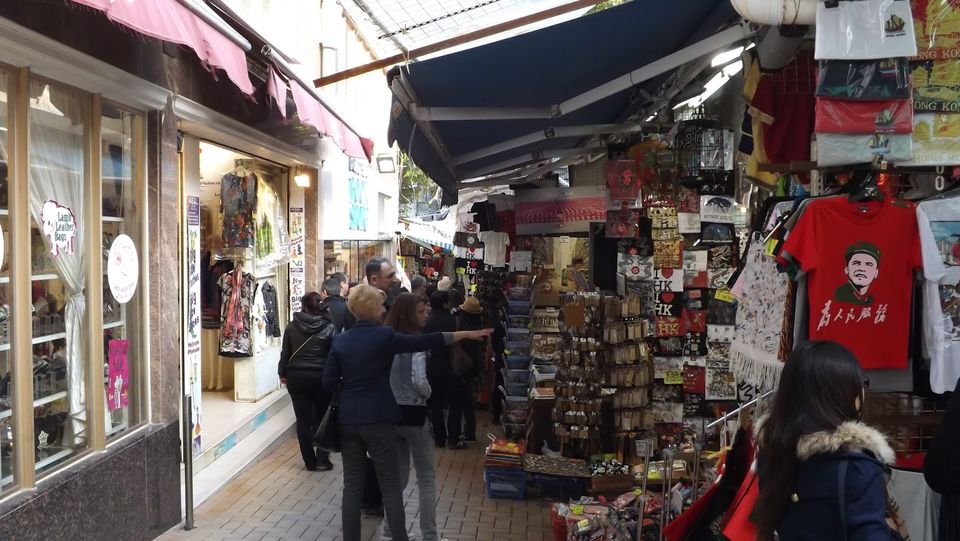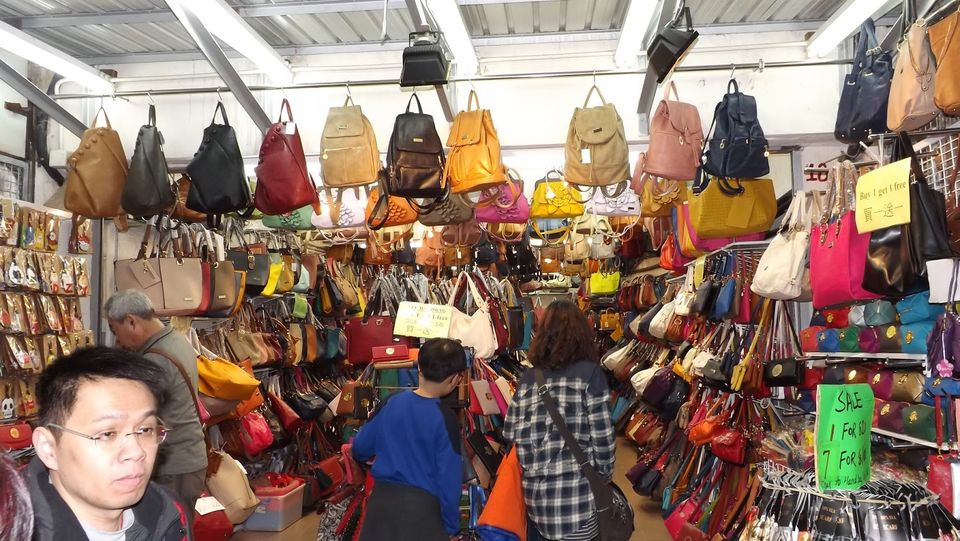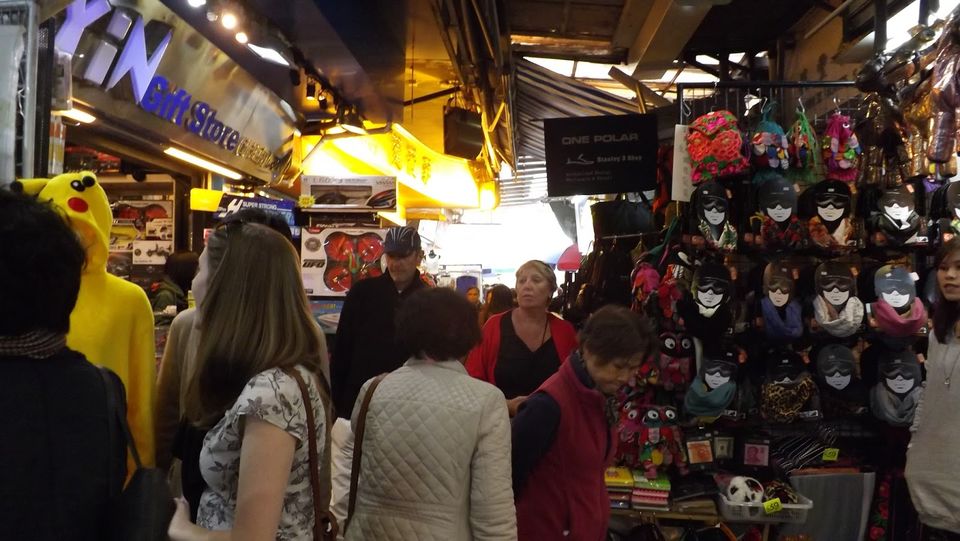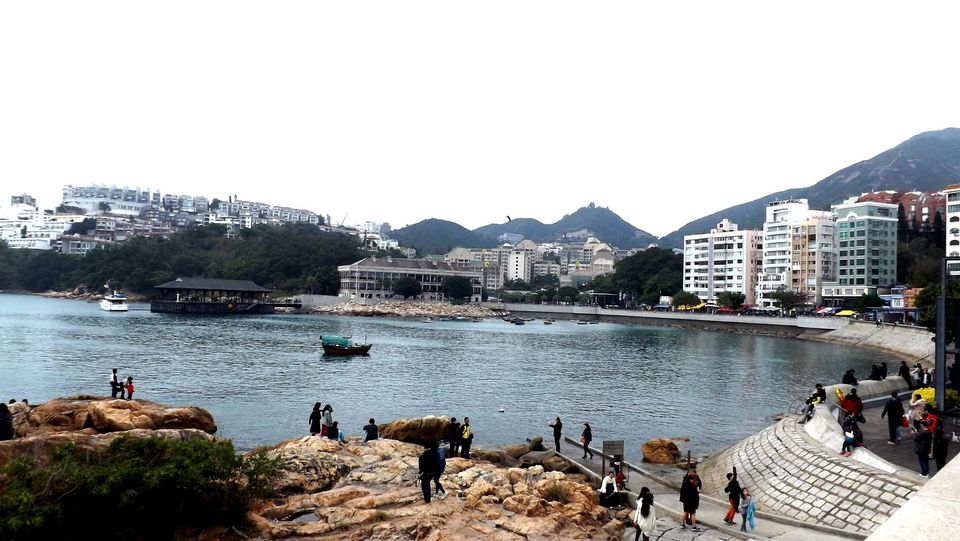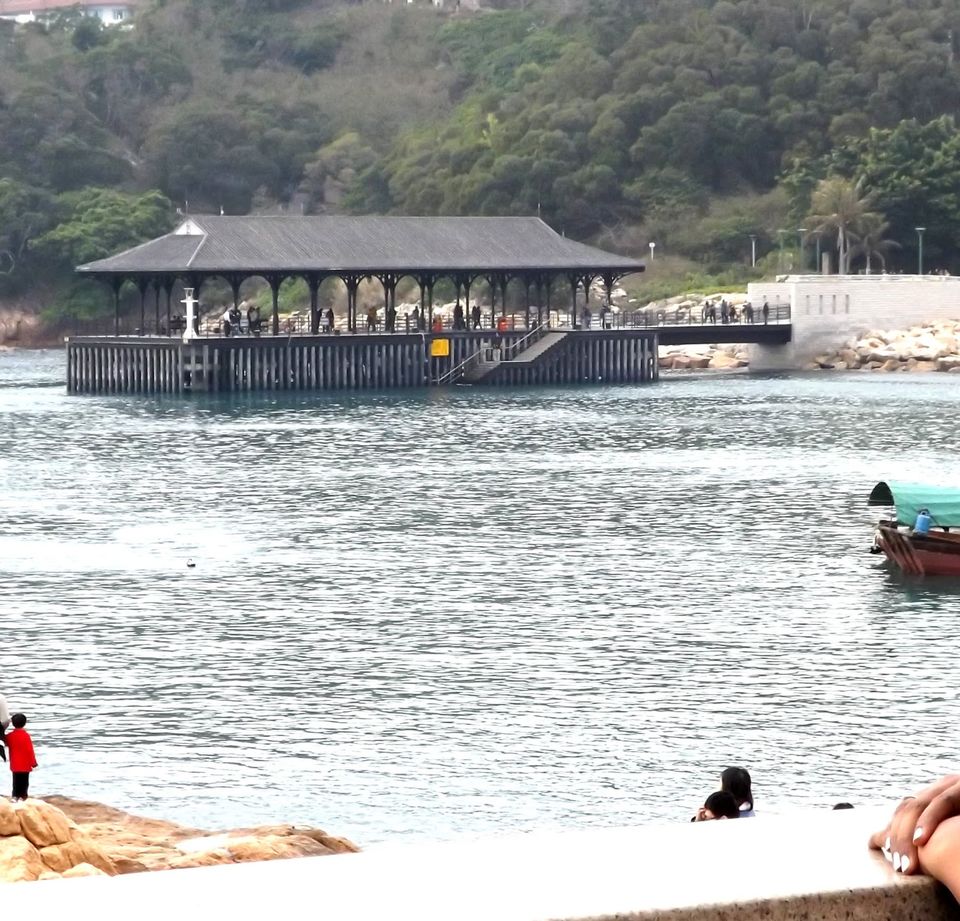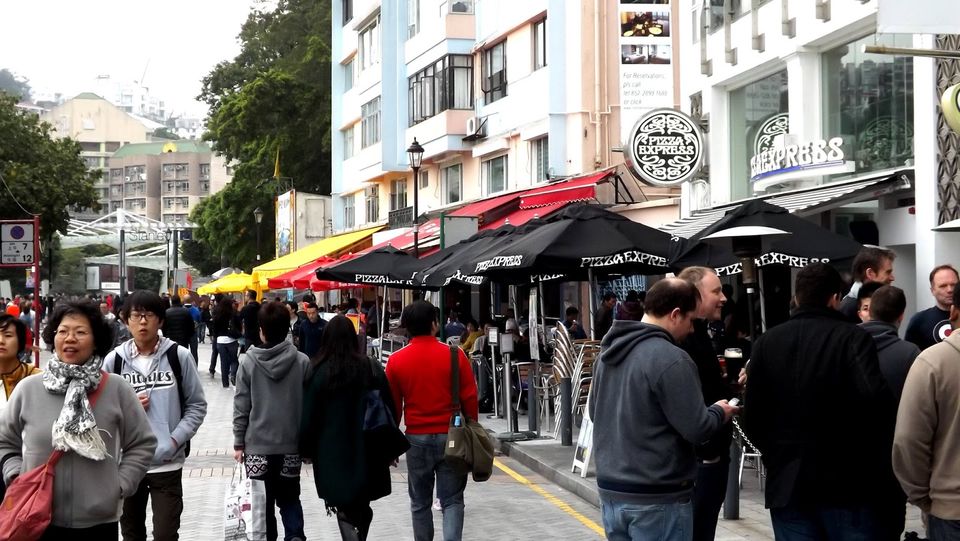 Shopping in Hong Kong is fun. Every shopping street gives a different experience. Just name it, it's available. Clothes to electronics everything is available. Original Gucci to fake Prada, all available in one street.
I stayed close to Times Square which is on west of Causeway bay.
I started my shopping expedition from Times Square. All I did was just window shopping till the end of Windsor Plaza at Great George Street in the east of Causeway Bay.
List of shopping malls around here: Hang Lung Centre, Fashion Island, Island Beverly Centre, World Trade Centre, Jumbo Sogo, Causeway Bay Plaza, Mitsukoshi Shopping Mall, and Lee Gardens. Jardine's Crescent is a popular open market where you can find trendy cloths and fashion accessories.
Later decided to venture out True Street shopping where I can practice my bargaining skills.
I took a taxi to Mongkok Ladies market. It's the busiest place on planet. Jam-packed street, closely situated shops, crowded street side stalls makes you get lost in that part of the world.
I wasn't too happy shopping there; I couldn't find anything interesting. Maybe I was there on wrong time where stalls went out of stocks. But did some bargain here and there, picked up few things which are not worth mentioning. Bargaining was fun here.
Same day evening I went to Temple a street which is famous for night market. You can find inexpensive Chinese watches, souvenirs, to gift near ones in back home, cheap electronics, fashion accessories, kids and women clothing.
I actually enjoyed the night market and had fun while bargaining with vendors. They called me a shrewd shopper in their broken English. I picked up some cheap Chinese handicrafts and fashion accessories here.
This street's another attraction is fortune tellers. Few are actually can speak English and I had some fun time with them. My fortune teller told me that I will become a millionaire and I travel a lot. I hope it comes true. Who wouldn't want money and to travel the globe?
You can also find sex toy shops here. I actually peeped inside a shop out of curiosity (I was just curious as I have never been to adult shops) Traveling alone is such fun.
I visited Stanley market next day. Stanley is a quaint village on south coast of Hong Kong Island. This village is also known as fishing village. I took a taxi from Hong Kong to Stanley; I couldn't venture out with any other public transport because of various reasons. After seeing all the chaos of Hong Kong city, it's peaceful in the Stanley village. This sea side town gives a feeling of laid back and relaxed. Fresh air right from the sea, away from the pollution of the city, is what every traveller's choice. This village actually gave me the real feeling of being on holiday.
Market in Stanley is famous among tourists as well as locals. But Market is not the only thing to experience here. I arrived around 1 pm and before venturing out in the market, I took a walk in water front. It's an attractive boardwalk between Stanley Main Street and the bay. There are many food joints and pubs. What attracted me more was dog friendly atmosphere? Dog lovers surely will enjoy the sight here. I saw many owners walking around or sitting in a water front restaurant along with their pets on leash. After walking from one end to another end, I decided to have my lunch in a Thai restaurant which is at the entrance of the Stanley market. For some reason that particular restaurant caught my eye and I wanted to try it out. My instinct about this restaurant was positive. I enjoyed my meal and spent at least 2 hours in this restaurant.
Post lunch I went to practice my shopping skills in Stanley market. You get to see the same stuff here also like, souvenirs, cloths, electronics, and fashion accessories.
I enjoyed shopping here than in any other street markets of Hong-Kong. It's not as busy as the streets of Hong-Kong. Here bargaining is bit tricky. I purchased about 10 hand bags in a shop run by an Indonesian lady, she was nice and I got a good deal. I picked up few Chinese silk dresses, here the lady wasn't ready to bulge a bit also in her price. I even tried walking out of the shop, looking back every few second once to check, if she is coming behind for a negotiation, but no such luck. Later I paid her price and picked up the dresses.
Other places to see in Stanley are:
Murray House.
A Victorian era building which was originally situated in Hong-Kong's central district, later it was dismantled to make a space for Bank of china tower. In 1998-99, Dismantled building was again reassembled it in Stanley, behind the end of main Stanley Street, on the right hand side of the bay.
Stanley Beach.
It's about 5-10 minutes' walk from the market. Dragon boat race held in may/June is quite famous here. This is also a popular windsurfing beach. There are café, changing rooms, shower and public toilet available.
Bargaining lesson from a wanderer:-
Go to any street market in Hong Kong, Once you show an interest in a particular item, vendor takes out his/her calculator and gives a serious business look by showing some figure on calculator screen. Dont get panicked and run away.
Vendors always quote high price, then you have to reduce it to at least 50-70% of the quoted price. Vendors say No…just start walking they will start calling you back with your price or something on neutral price.