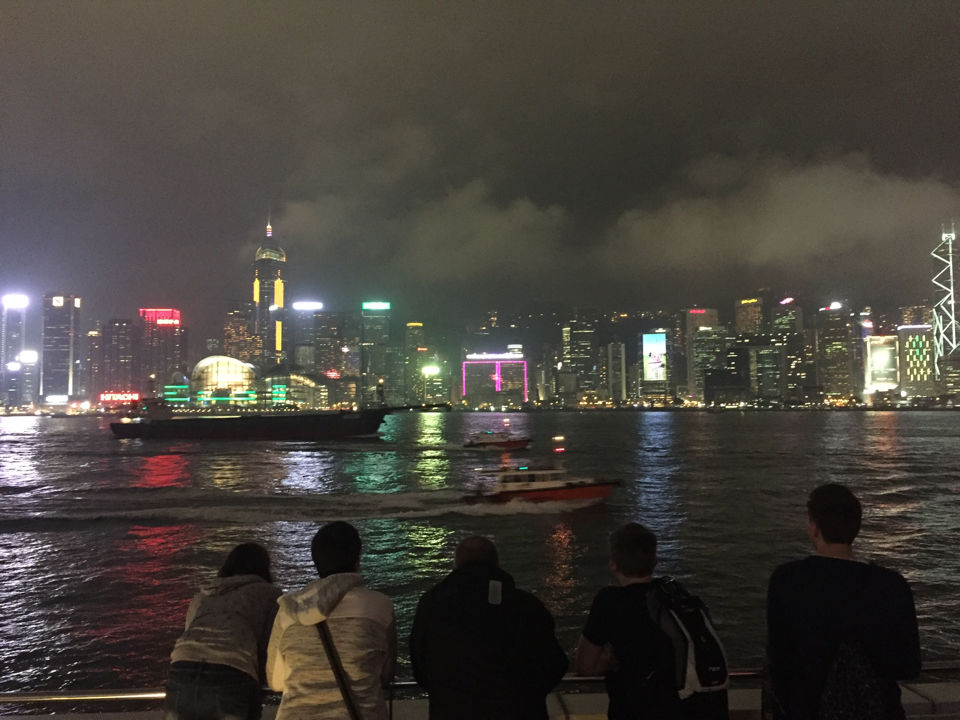 We found a cheap flight to Hong Kong and decided to try and have a working vacation. The goal was to get our work done during the week and try to have some fun and explore HK in our down time. Http://www.excursion-app.com/plan?p=jLnFPwlejE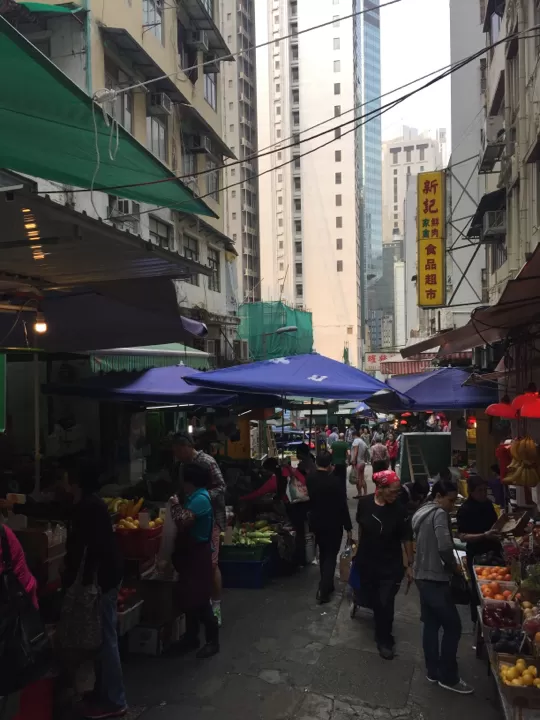 We head up to Victoria Peak by foot from our
Airbnb
by first finding the Mid-level escalators which reverse direction and head upwards after 10am. Riding these all the way to the top takes around 15 minutes. Once there we turn down Conduit Road and try to find a turn off for the main walking path toward the peak. Catching a quick bus down Conduit Road and getting off at the fire station would have been a better use of time, but we opted to walk it the whole way. The weather was overcast and the top was shrouded in fog and a roaring wind. Through the fog we found the snack shack with fish balls for sale next to the Victoria Garden. Without any kind of view we decided to head back down and caught a cab over to Kung tak Shanghai vegetarian cuisine, which was quite tasty.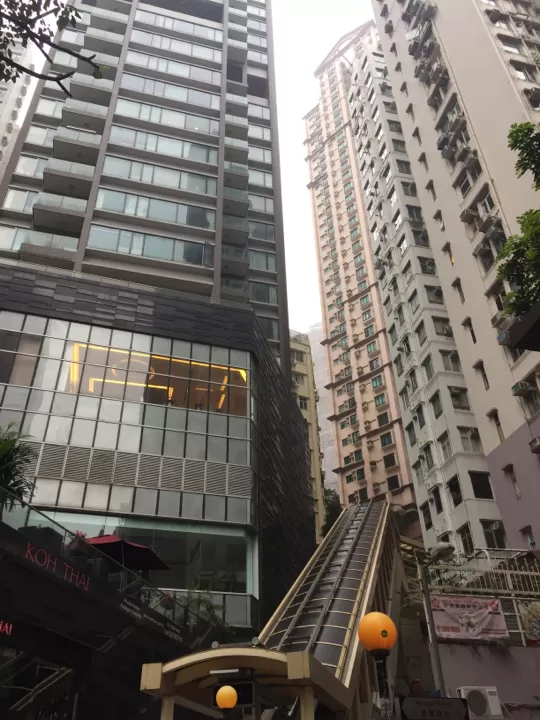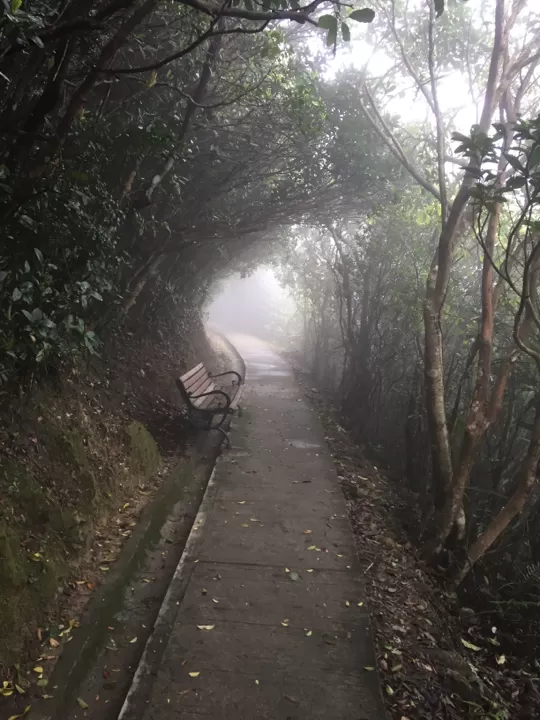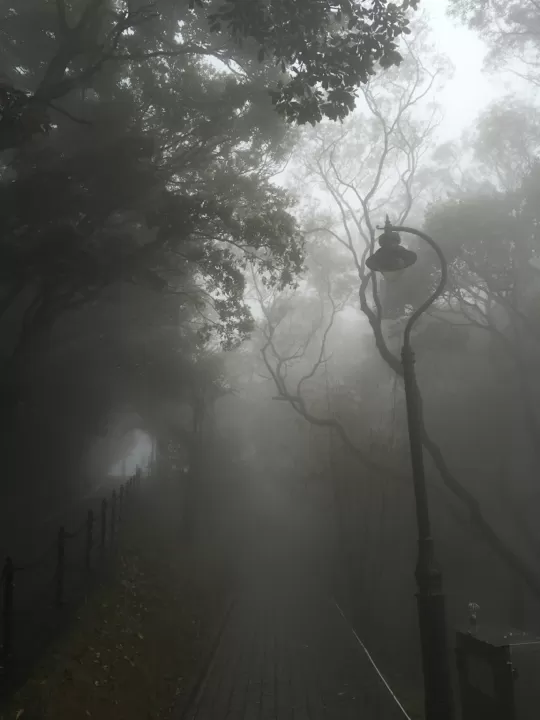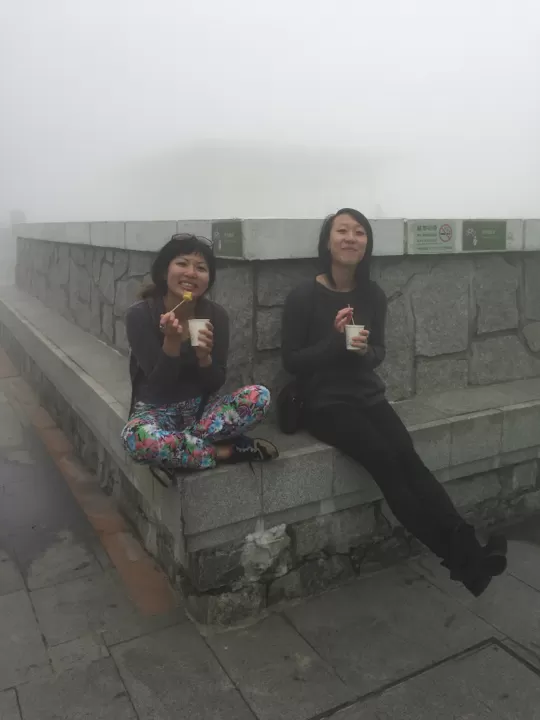 Today was a long day of working and a quick jaunt over to Causeway Bay to check out what is a very hectic part of town filled with an endless number of stores. Hong Kong is space constrained and many of the businesses here are difficult to find because they are hidden inside buildings on higher levels with directories on the first floor. Walk in traffic is low and you really have to know what your looking for to find some of these shops. High end fashion and consumer goods are a big part of Hong Kong shopping and every corner has well known outlets which are well out of my price range. Western brands are everywhere but marked up to meet demand of many higher income residents. In fact, the opulence of Central and Causeway Bay is in stark comparison to simplicity of life in other parts of Hong Kong.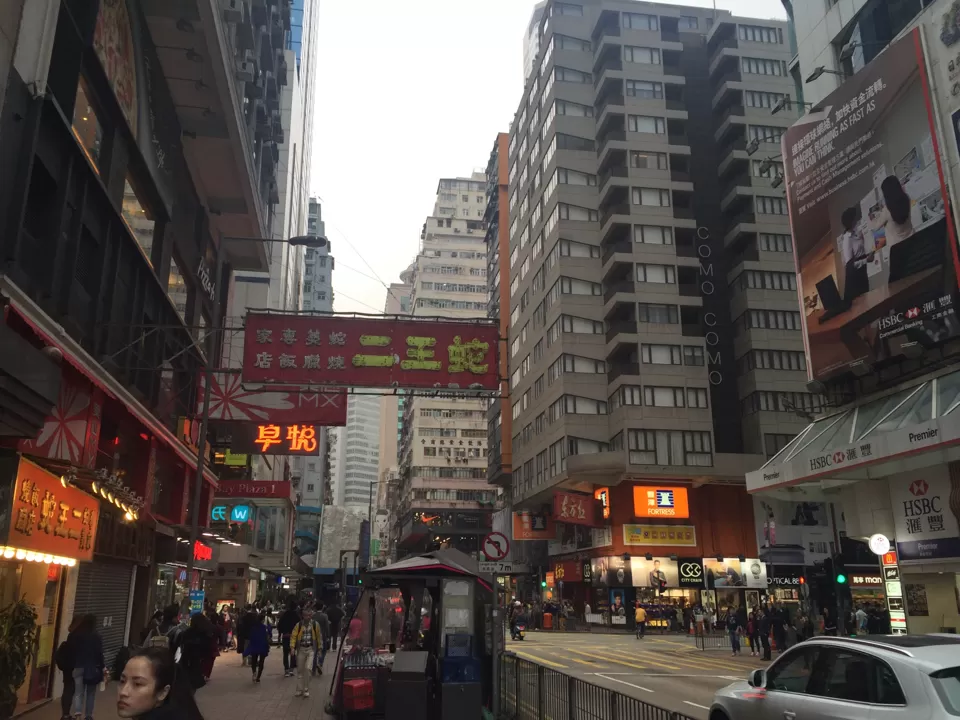 It has been raining all morning but we sneak out and grab a quick Hong Kong style breakfast behind the bustling market stalls of Wyndham street. We walk around SoHo looking for good bakeries and end up at a craft beer spot on Aberdeen st. where we work using the free wifi and enjoying local brews. That evening we found ourselves at Peel Fresco, a local jazz club down the street from our apartment. We ended the night at 65 Peel, a gastropub that became our favorite bar during our stay in Hong Kong.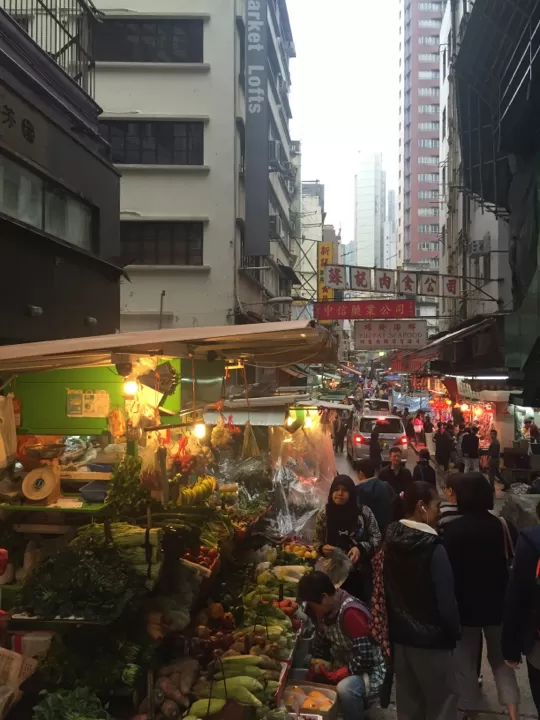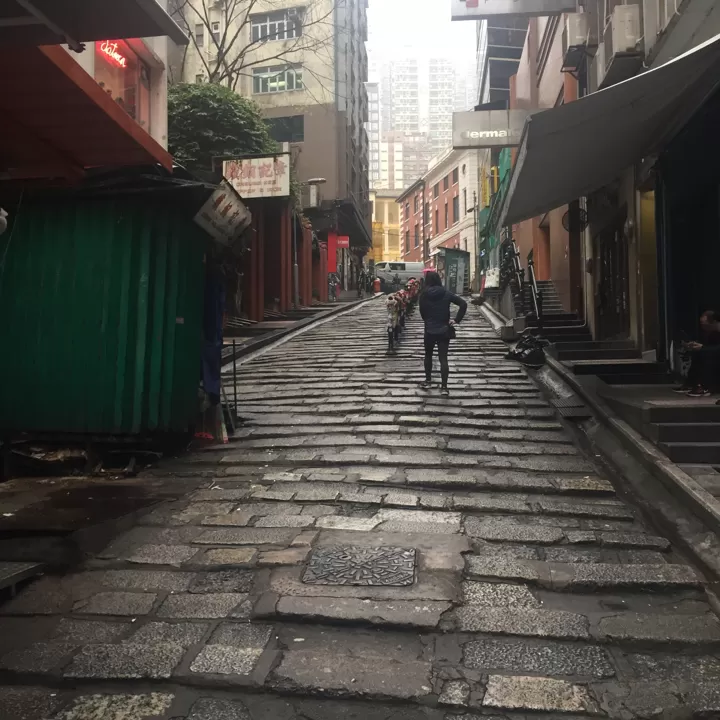 Caught the MTR over to Kowloon and tried
to get a feel for the area.

Http://www.excursion-app.com/plan?p=BJu6Wpf07Y

Grabbed a bowl of tomato soup at Star Cafe, a la the guide book recommendations and laughed at ourselves for being those kinds of tourists for a moment. On our way up through Kowloon and towards the market throngs of Mong Kok, we stopped at the Australia Diary Company and got an excellent HK style milk tea - which was fantastic. We also stumbled into an eclectic fashion cafe called Mums Not Home, which was super hip but will give your bangs a trim while you eat cakes and drink tea. The highlight of our day was taking a taxi to the star ferry and paying all of 2.5HKD to ride the boat back across the bay to Central. What a beautiful ride.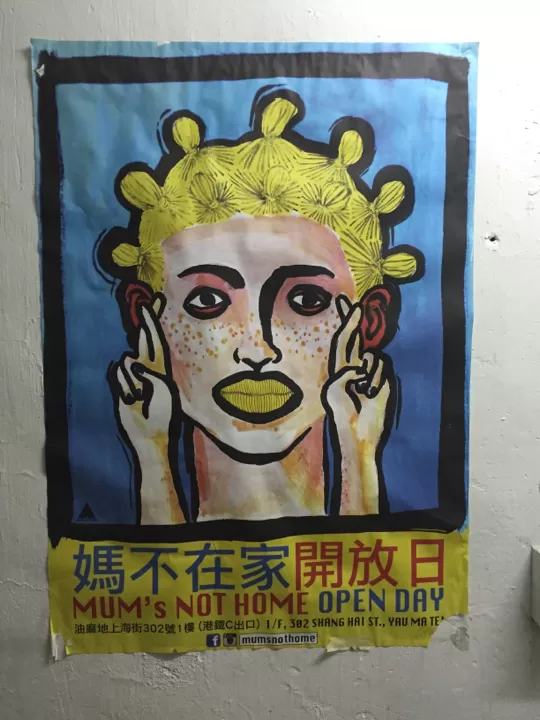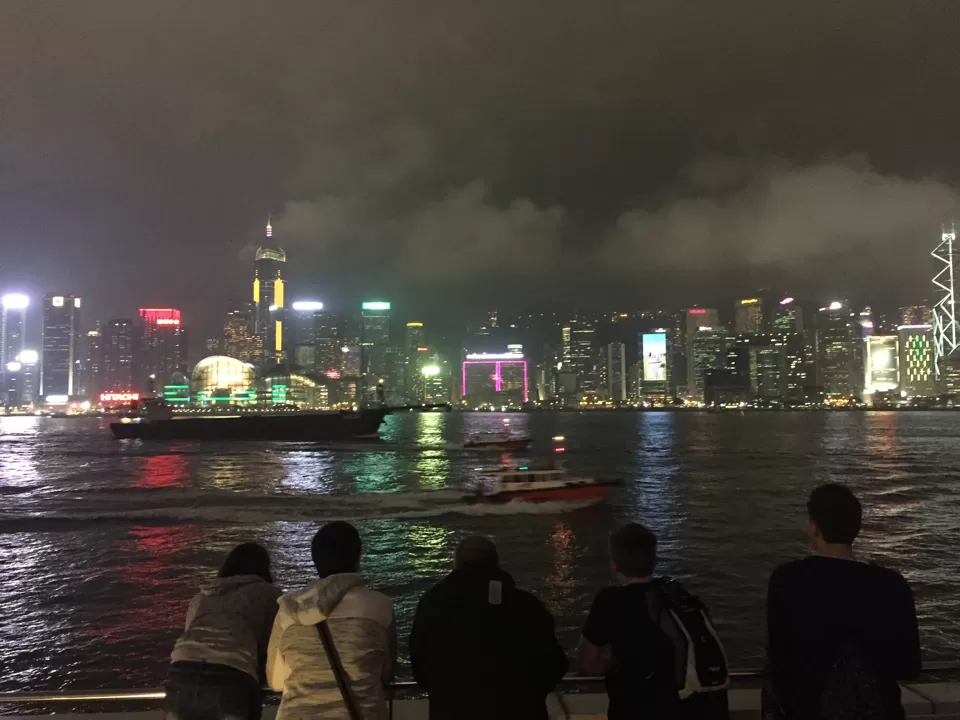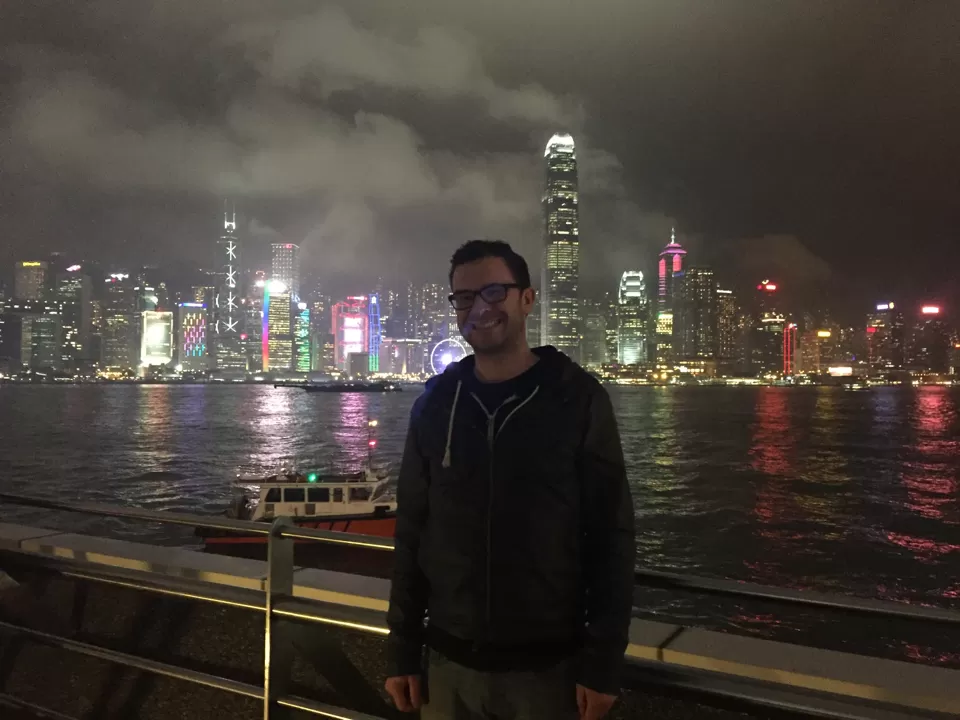 We took the afternoon to head over to Chai Wan at the end of the MTR on Hong Kong Island to go for a hike. We took a nice walk through town and up through the the expansive cemetery there. Continuing on up to the trail we met up with the Dragons Back trail which gives nice views of downtown and the surrounding islands. You have to be careful to find the right trailhead of you may be on some small side paths part of the way, but no matter where you go it seems like all the trails meet up or head somewhere interesting, so don't worry too much as long as you have 5HKD for bus fair if it spits you out on the side of the highway somewhere. We ended up paying 2.30HKD to take the bus from the trails end over to Shek O and the beach. After some well enjoyed noodles, we caught a taxi back to the MTR station and headed home.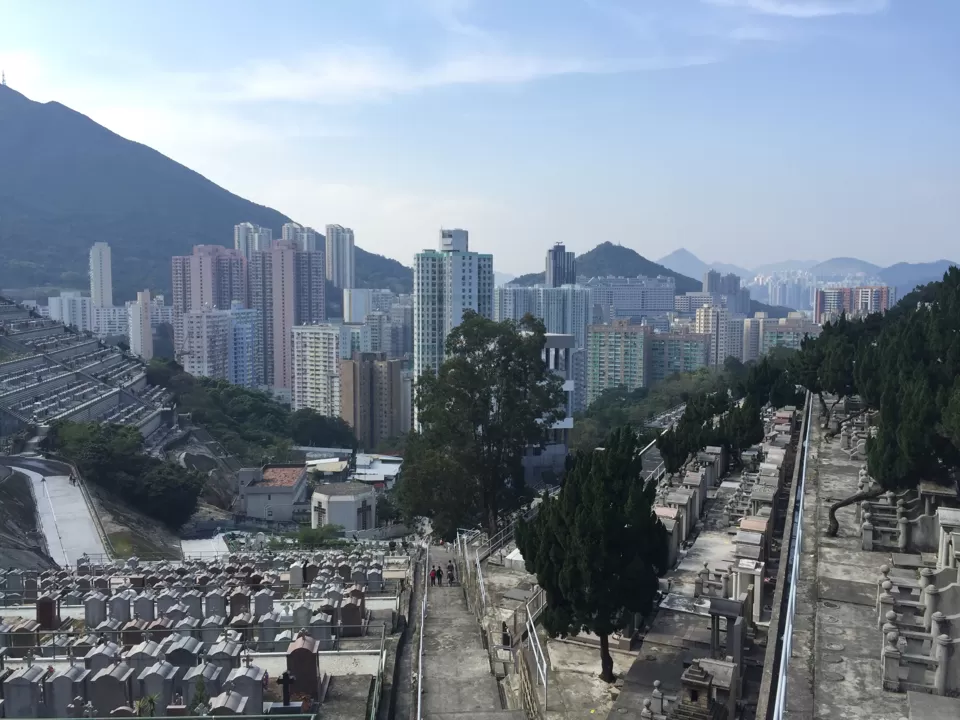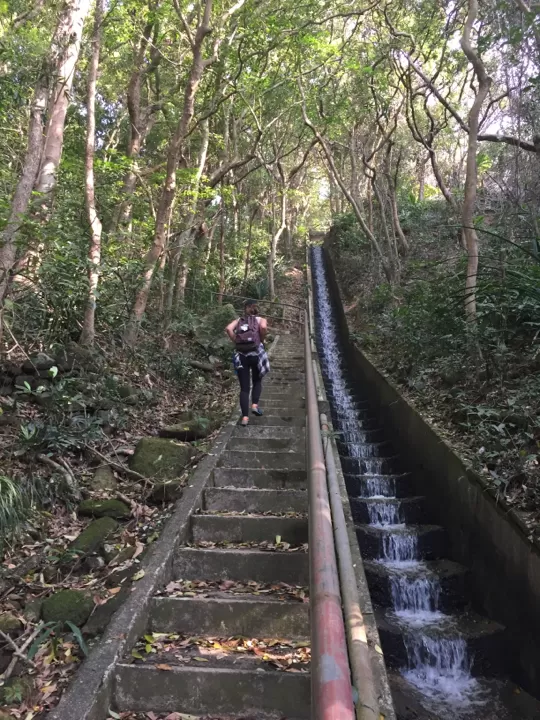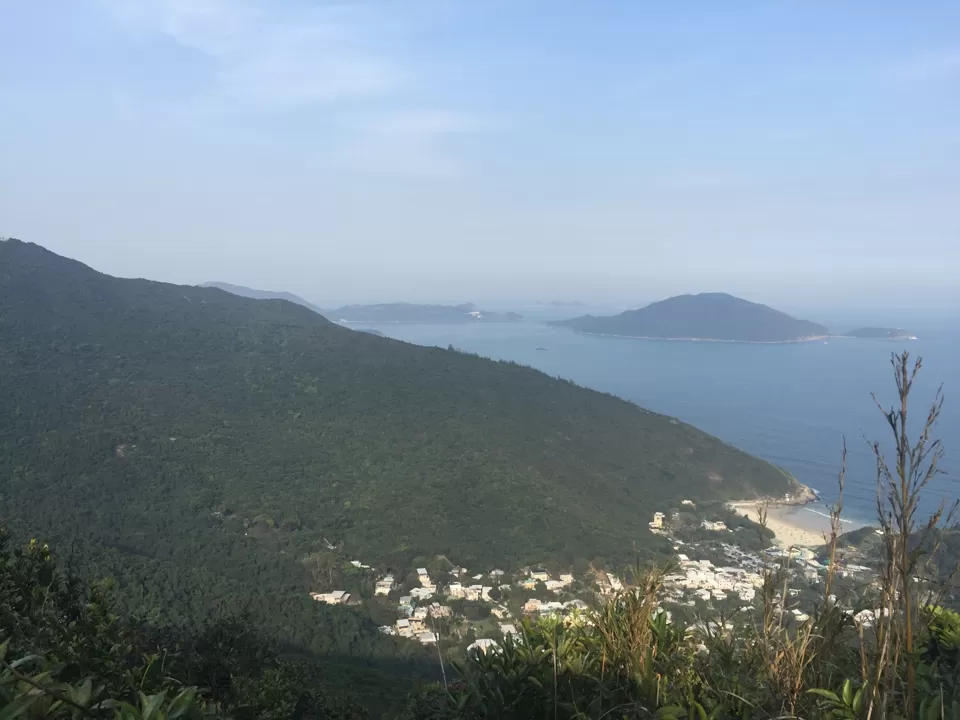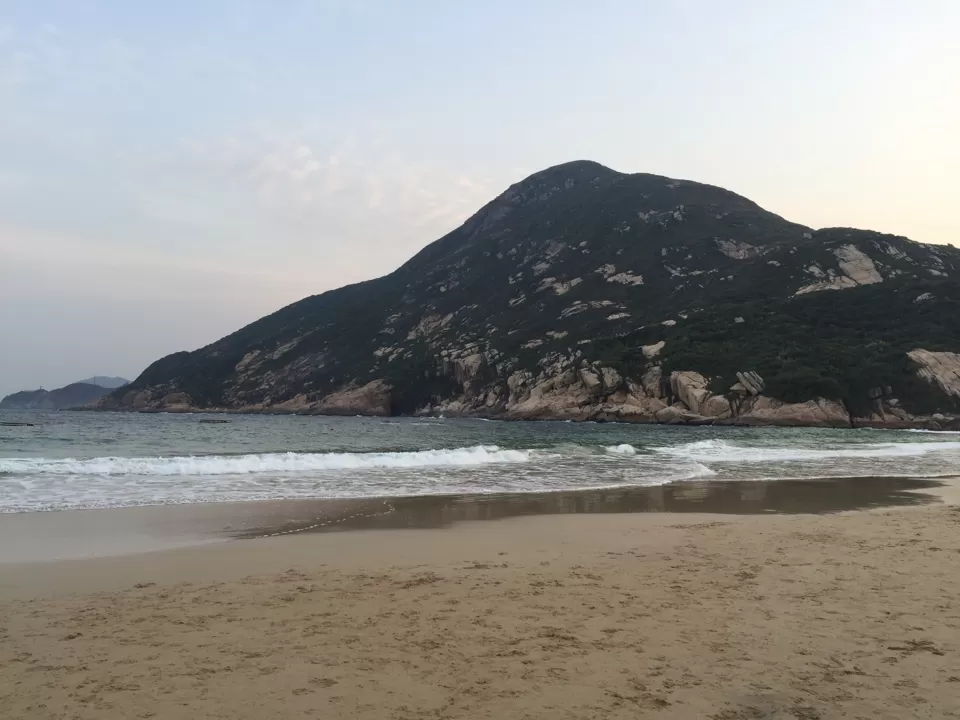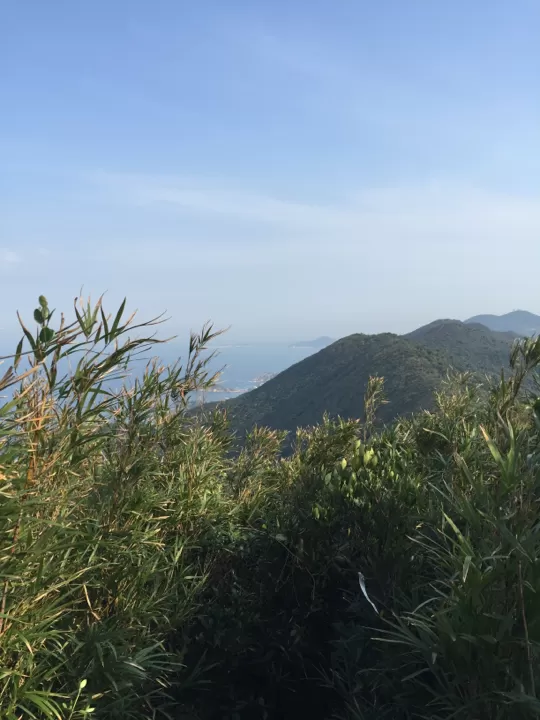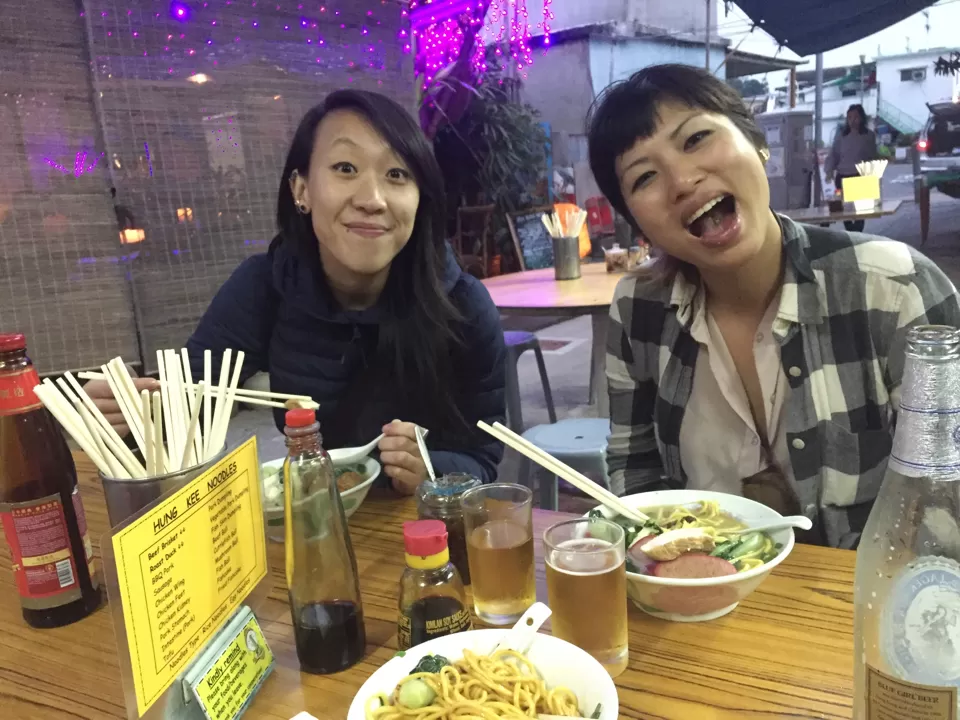 Our day trip to Lantau Island was great, but it was almost miserable. Our 1st mistake was going on a weekend when most other families try to get out of the downtown area and our 2nd mistake was going during Easter weekend, when the crowd are double what they normally are. We took the MTR to Tung Chung station and got in line to ride the Cable Car up to Ngong Ping Village and the Tian Tan Buddha. I highly recommend buying a ticket before getting to the cable car stations and a VIP ticket can save you a lot of time waiting for your turn as the lines were hundreds of people long. After we visited the Buddha and the vegetarian restaurant in the Monastery next door we took a taxi to Tai O village and found ourselves amongst thousands of other weekenders. They have a cute marketplace and a few quality stalls and stores but getting out was nearly impossible. We either had to wait hours in line for the bus or take our chances in a taxi line that seemed to have no active taxis... we were untroubled until I convinced a local driver to take us to Tung Chung for a nice fair. We lucked out.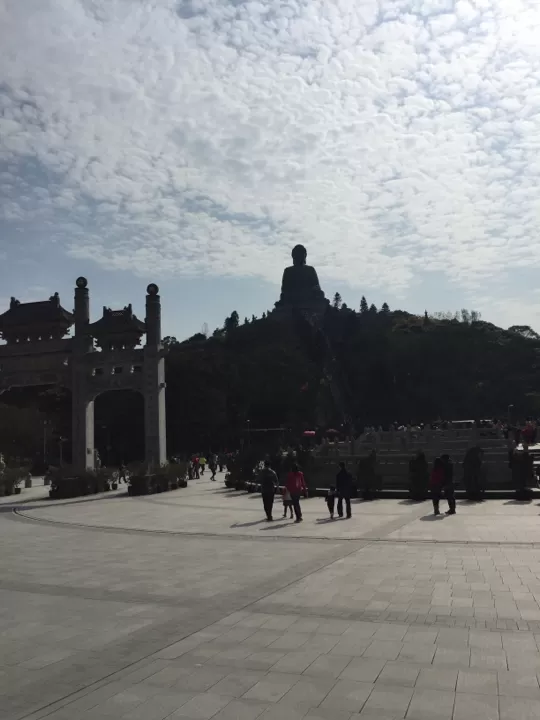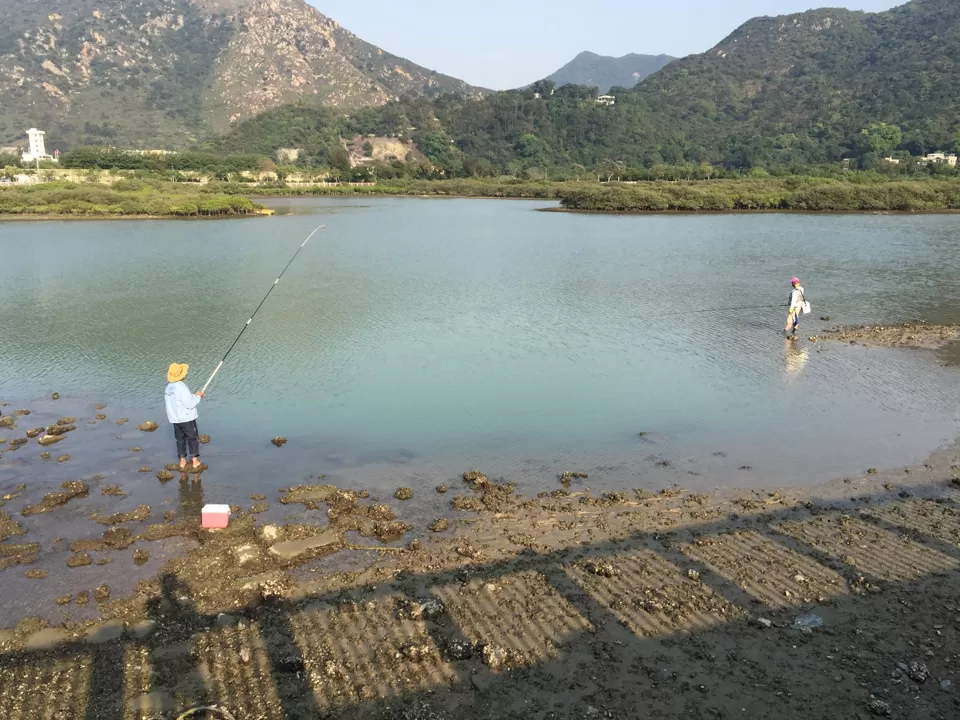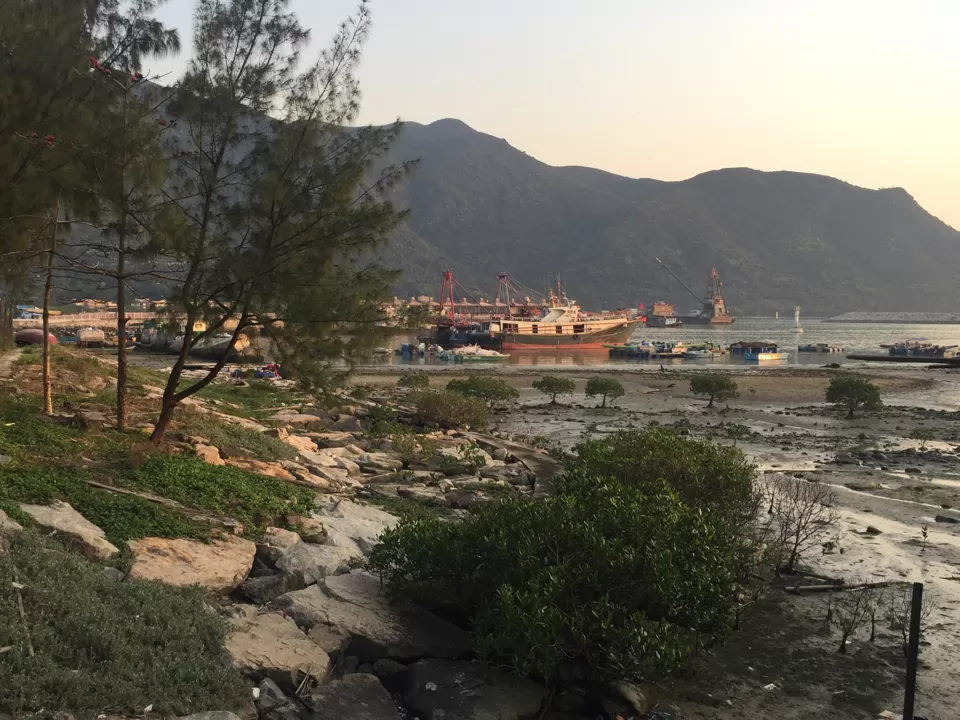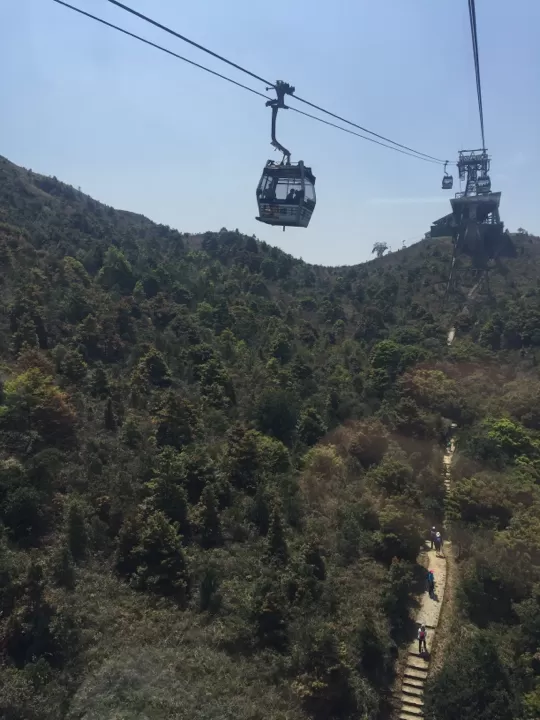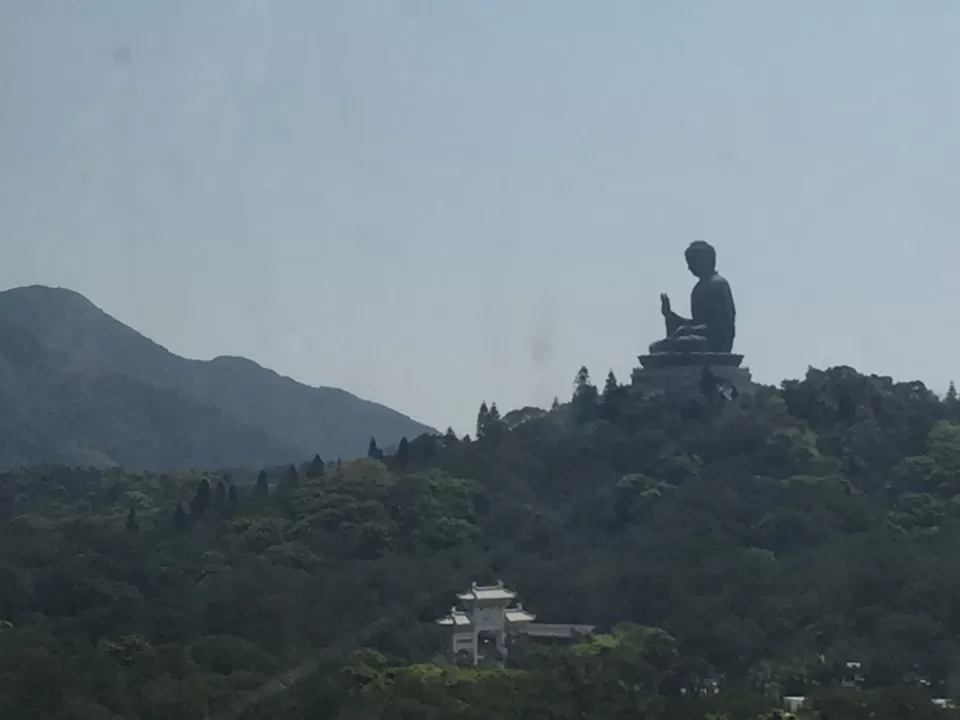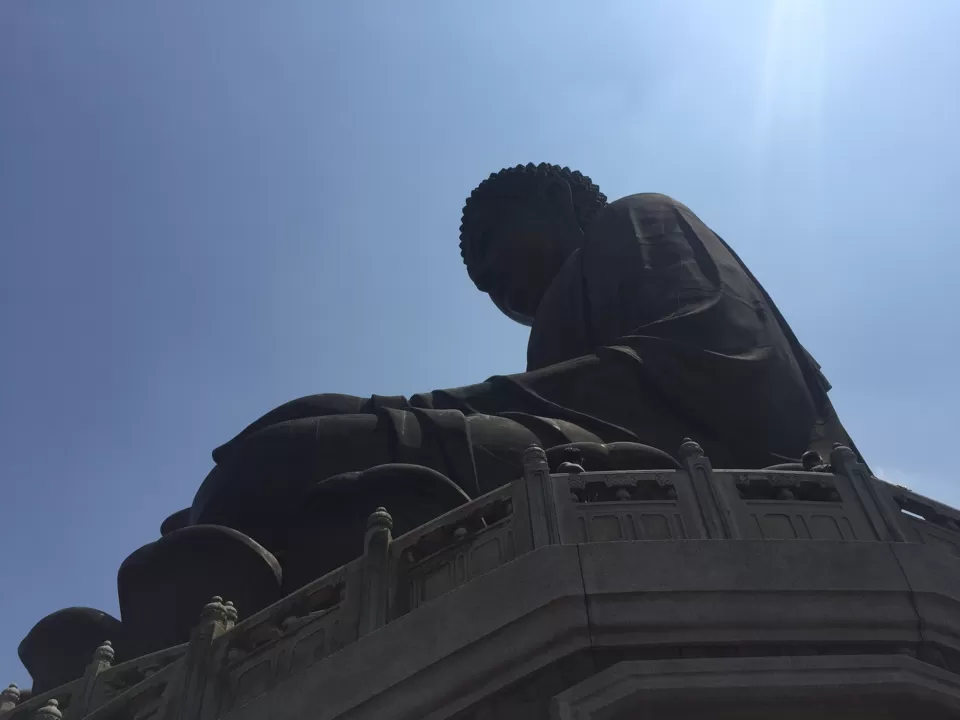 Linda and I arrive in Hong Kong early Saturday morning, taking the airport express for 100HKD to the Hong Kong MTR stop and finding our
Airbnb
in the SoHo area of Hong Kong island. We were supposed to meet up with our friend Caroline and have a few hours to kill so we find a great cafe nearby called Common Ground and get ourselves flat whites and breakfast sets. That's when it hits me that this was not going to be a cheap working vacation. Eating and drinking anything imported into Hong Kong was going to cost us, but putting that aside Caroline caught up to us and we begin our first day of exploring. The NoHo area of Hong Kong is rich with eclectic shops and trendy places to eat and drink. While there, check out Mrs Pound, a hipster 50's diner haven away from the antique garble outside. Venture into the back alleys for a plethora of street art and a window into subversive youth culture.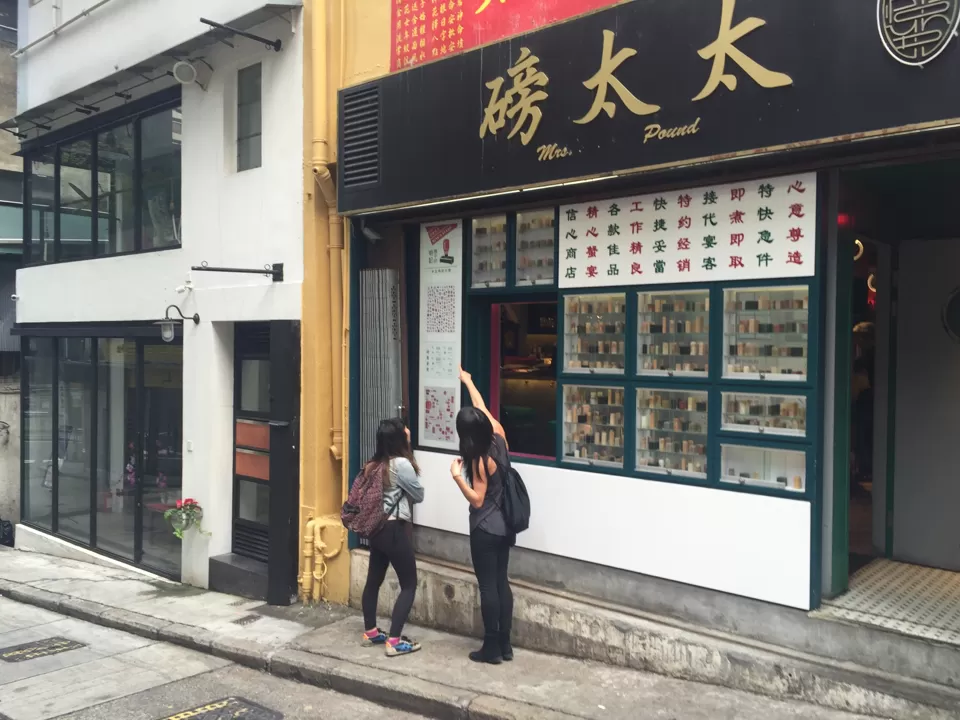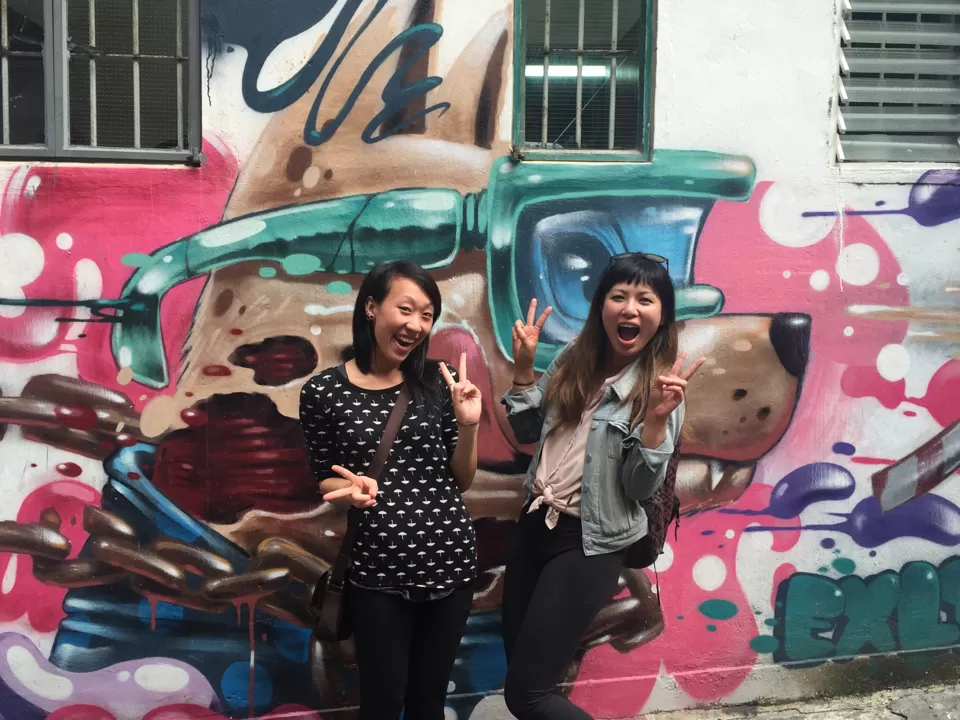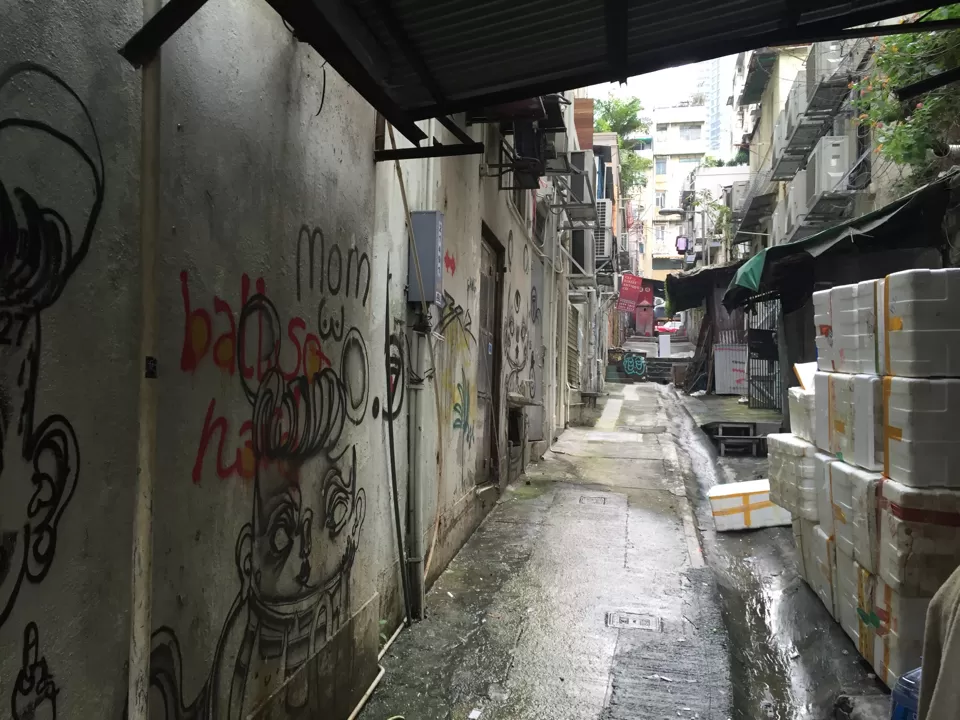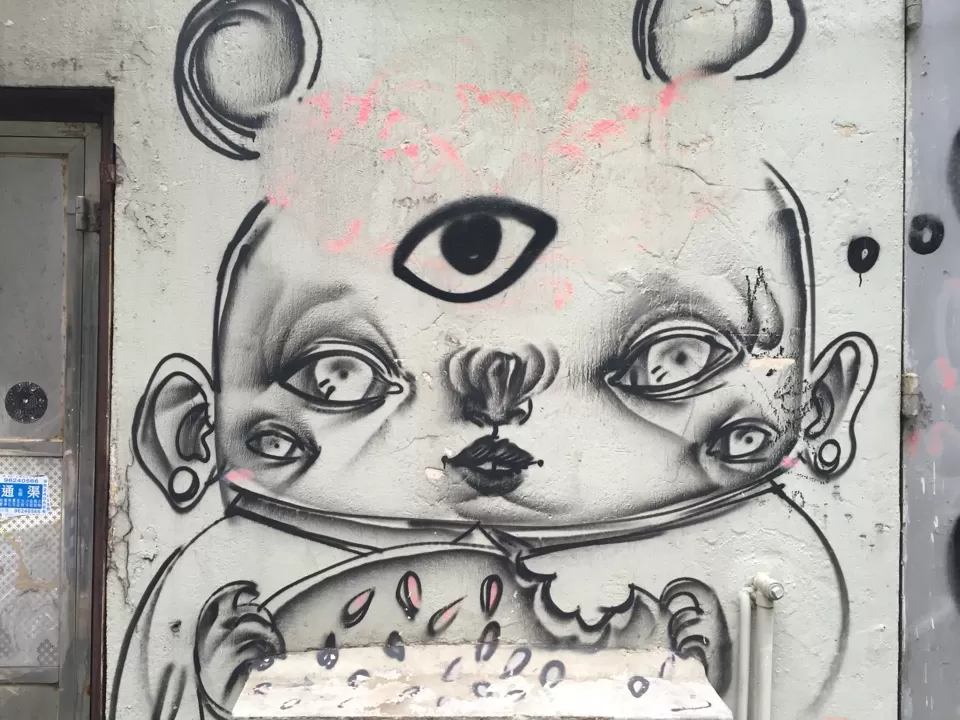 We spent our last day in Hong Kong enjoying a coffee from the Peel street cafe and heading over to the Tipping Point Brewery for a pint. Packing our bags full of hand made noodles and souvenirs
we headed for the airport express to head back home.