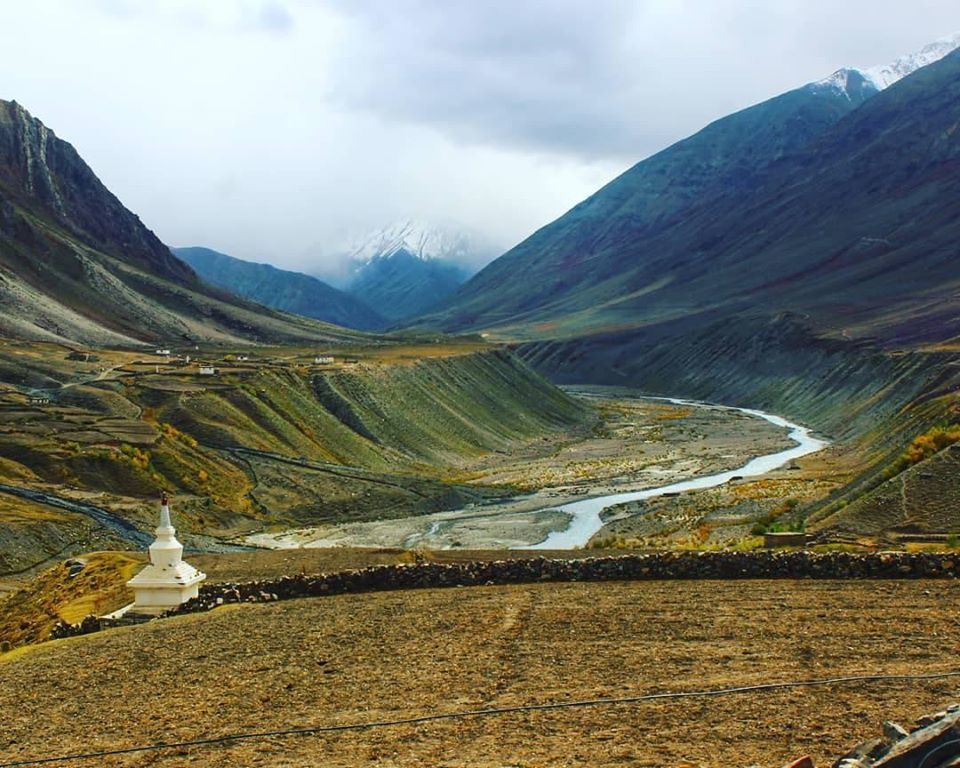 Where are we heading now?
"Mud"
How long will it take?
"Approx 2-3 hours", said the driver while leaving Dhankar.
With these small chit-chats with the driver, I was enjoying the panoramic view which the Pin valley offered.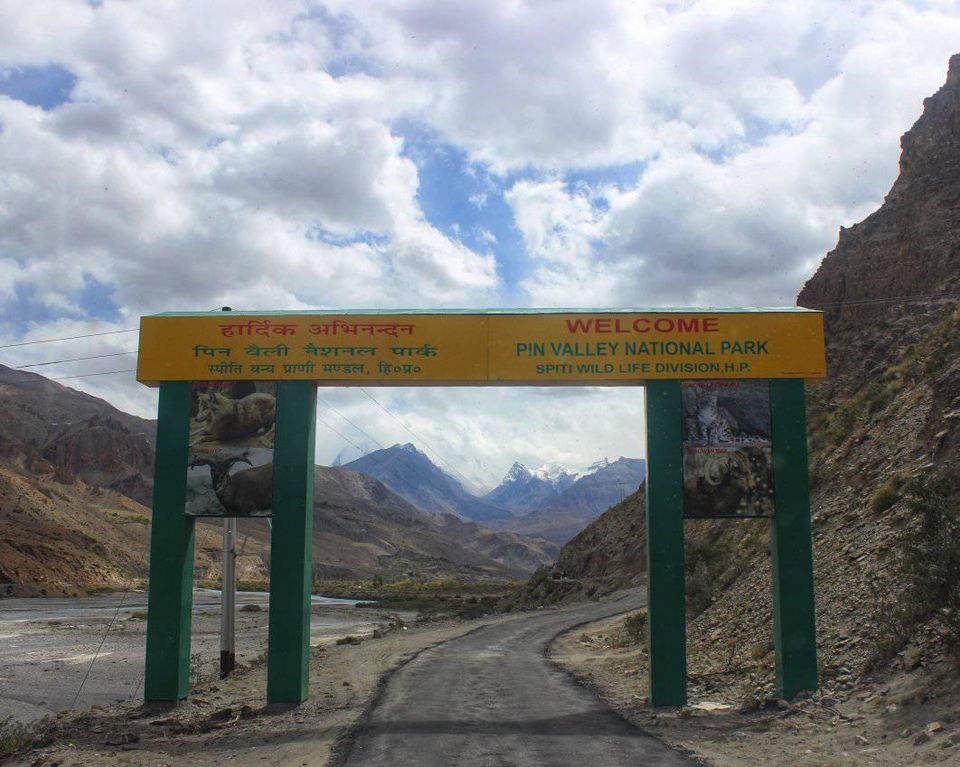 The Pin River was our companion now.
Mud is a small village hidden in the lap of Pin Valley National Park. This village gives you a breathtaking view of the valley which might be one in millions. It's the last village which has motorable road.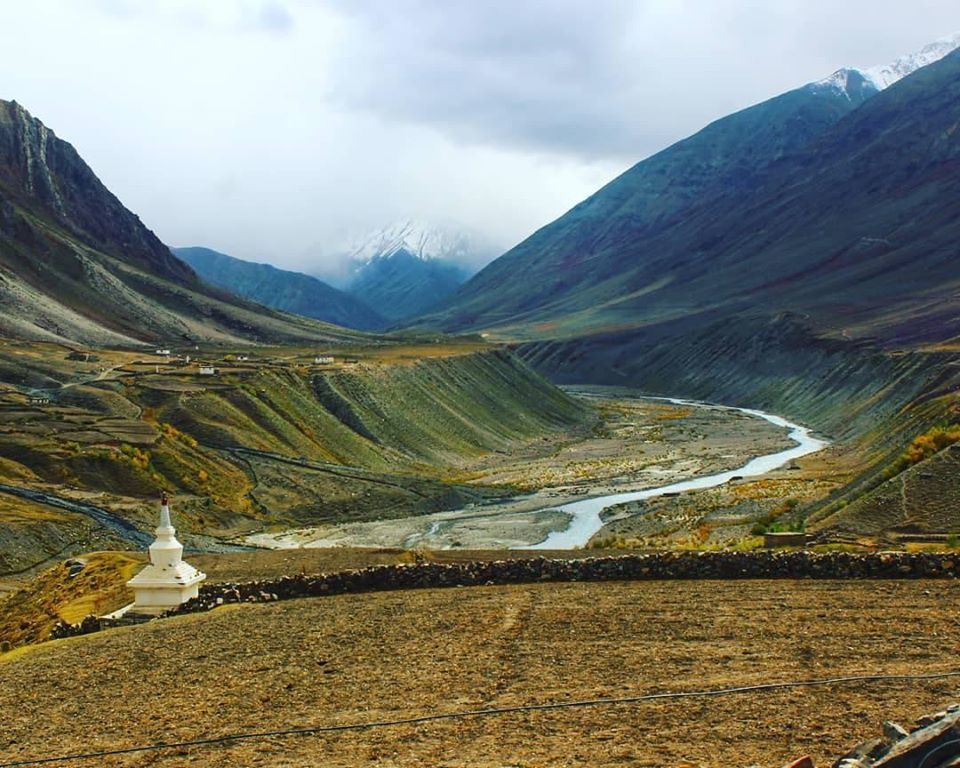 The camera shutter kept making noises throughout the journey. Maybe it was tired or just angry with me as I kept capturing the beautiful memories and finally it just gave up. The autofocus wasn't working anymore. Still I didn't give up and kept taking photographs by manually focusing as our car kept cruising through the picturesque valley.
The demography started to change as we crossed sagnam, a small village in the valley. The snow clad mountains were seen at a distance. The beauty of Spiti kept getting better and better.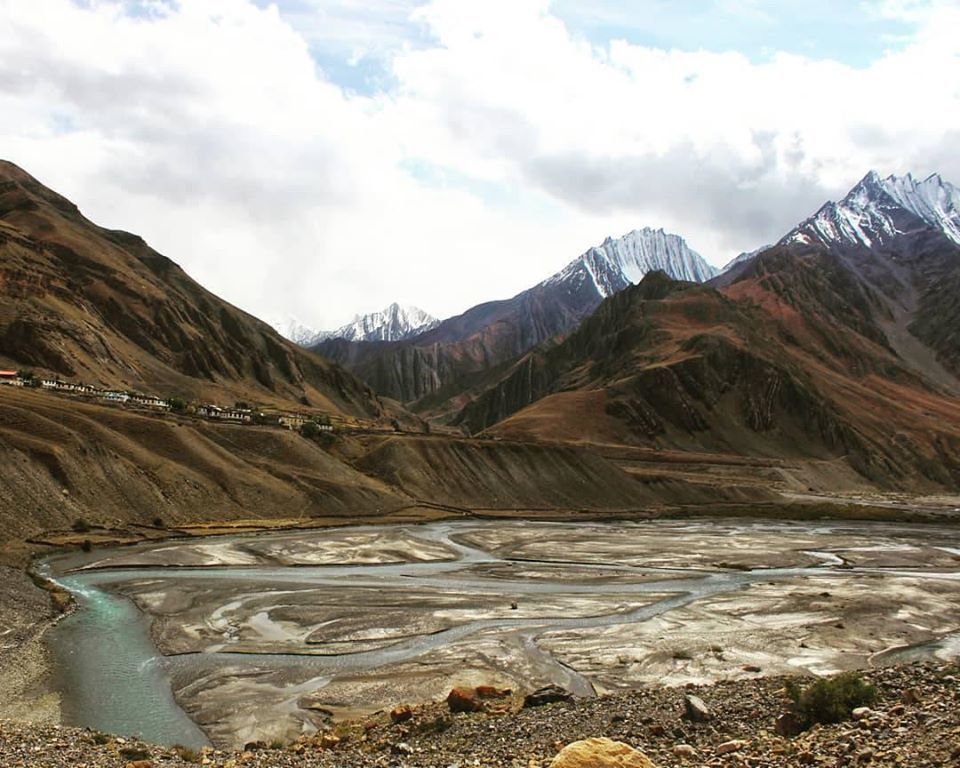 "Do you want to stop here?"
"Can we stop while returning?" I replied
"OK, no problem" said the driver when we crossed the Tailing village bridge which was on our left.
We saw few travelers enjoying the landscape and I didn't want to be the part of the crowd. It was that moment when I acted selfish. I wanted to savor the beauty of the place alone.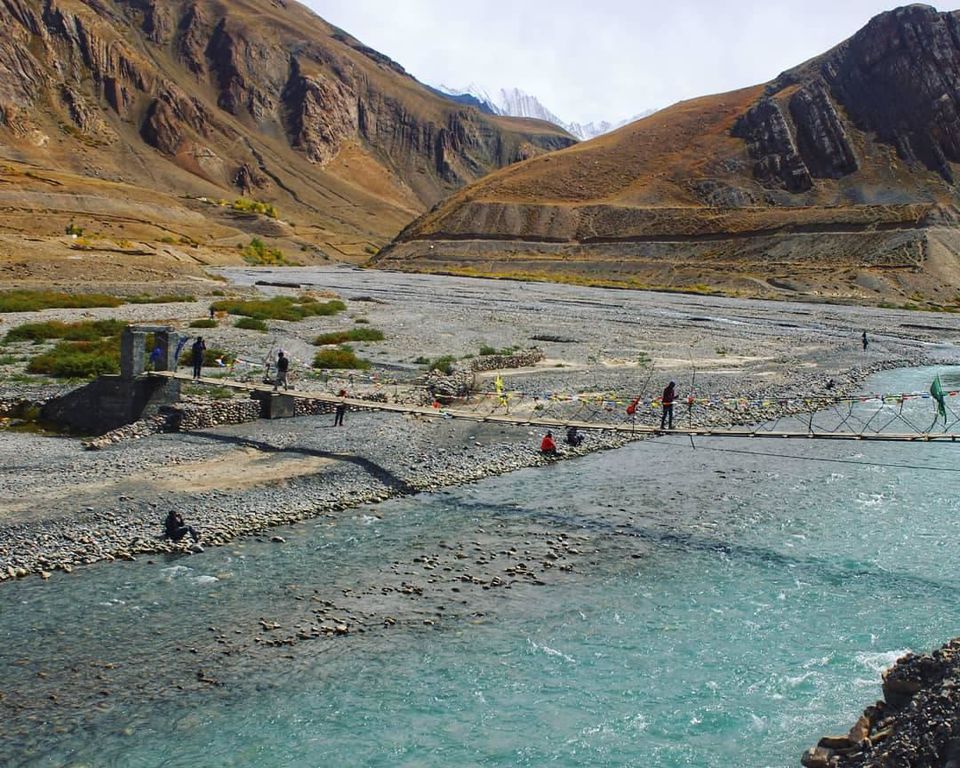 After a while, we reached mud. One can witness the greenery in Mud which was a bit different from the barren mountains of rest of Spiti. The beauty of valley was unparallel. There were around 8-9 homestays which I counted while taking a walk through the village. This is the place where the famous treks of Pin Bhabha and Pin Parvati either starts or ends. The Pin National park also doesn't have a motorable road and the only way to reach there is by trekking.