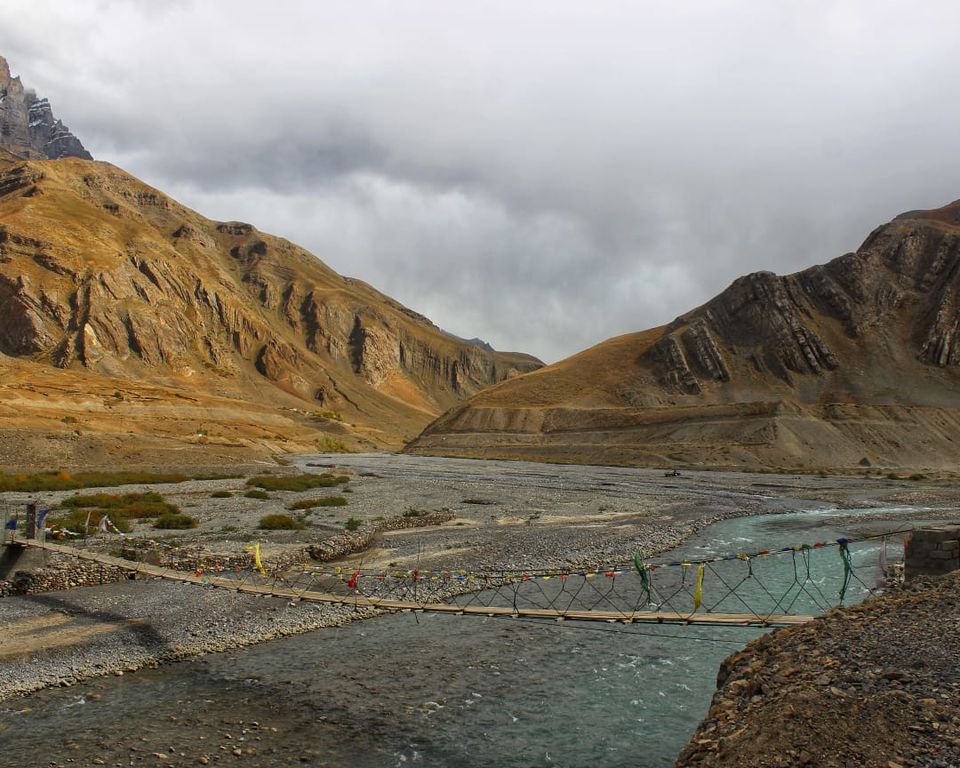 What are you doing? I asked.
"I'm making a vlog for the first time", answered Pulak while adjusting the external mic on his camera.
Pulak was one of the three guys who hitchhiked with us from Mud to return Kaza where we were headed. My friend got in a conversation with the guys and I was again lost in nature and clicking the last set of pictures from the moving car before it was dark.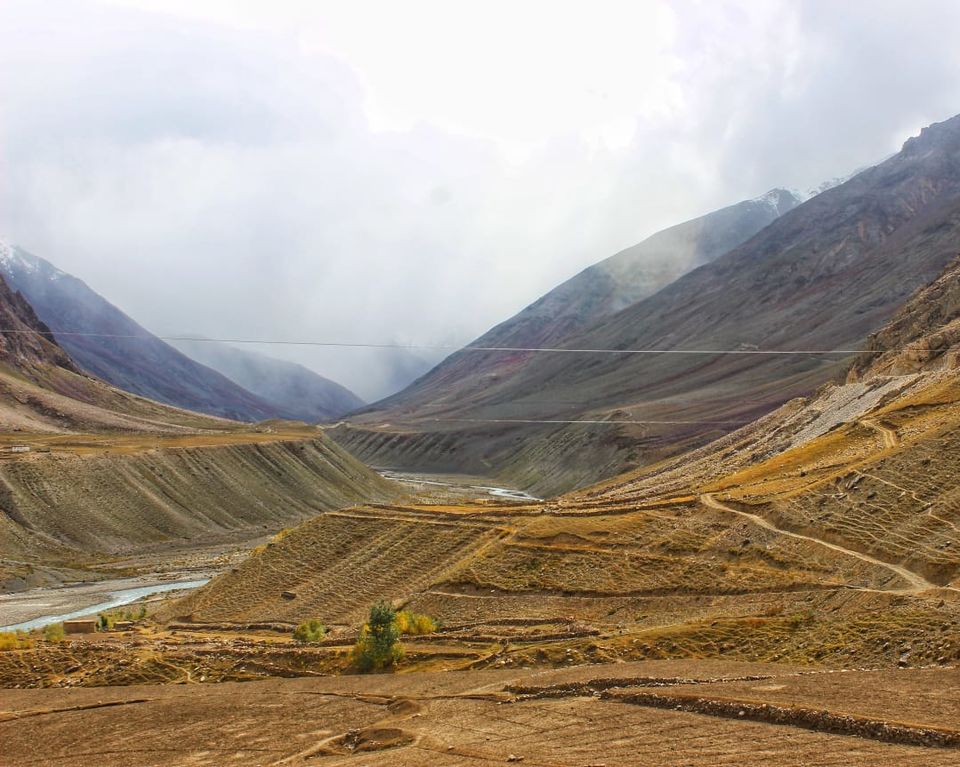 "Please stop the car at the Tailing village bridge", we reminded the driver. The place which I wanted to not share with anyone but now we were five guys. This hanging bridge connects the Tailing village. The car stopped. We saw the hanging bridge shaking as the cold wind blew.
I never expected the winds to be so strong until I was in the middle of the bridge and shaking along with it. If one doesn't hold the bridge properly, he can easily fall off the bridge.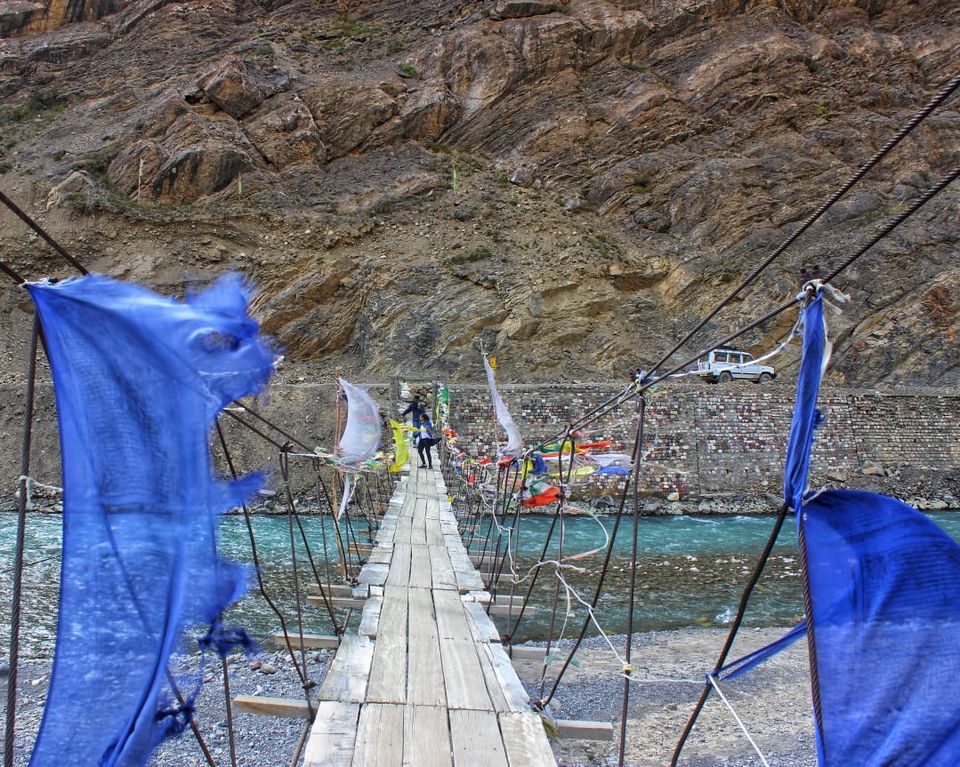 The sun was shining in full glory with the reflection in the river which looked something like scattered white pearls shining. It was a surreal experience for me, just like a dream.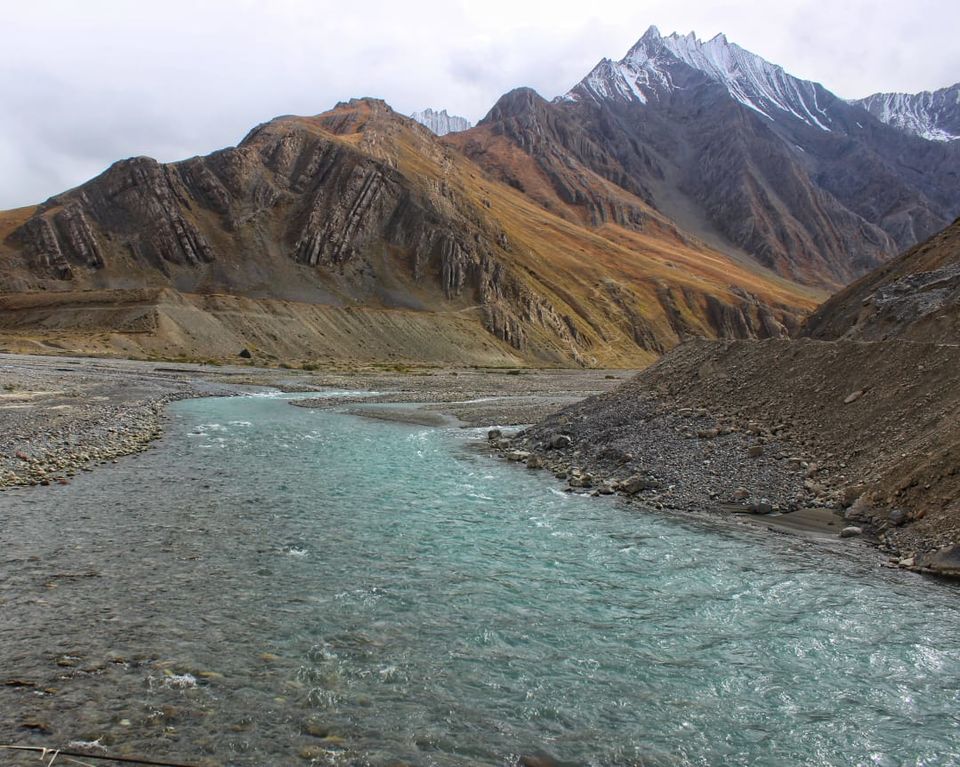 We were back on the road in no time. We now headed towards Kungri Monastery, the second oldest in the Spiti valley built-in 1330. It is the only gompa following Nyingmapa Buddhism in the valley. Nyingmapa is the oldest order of Tibetan Buddhism. There were some construction activities going on outside the monastery. The main temple was closed so we took a walk around the place. It was beautiful out there. Some monk told that most of the people staying in the monastery descend to Dharmsala in winters as the cold is unbearable at that place. A few stay to take care of the monastery.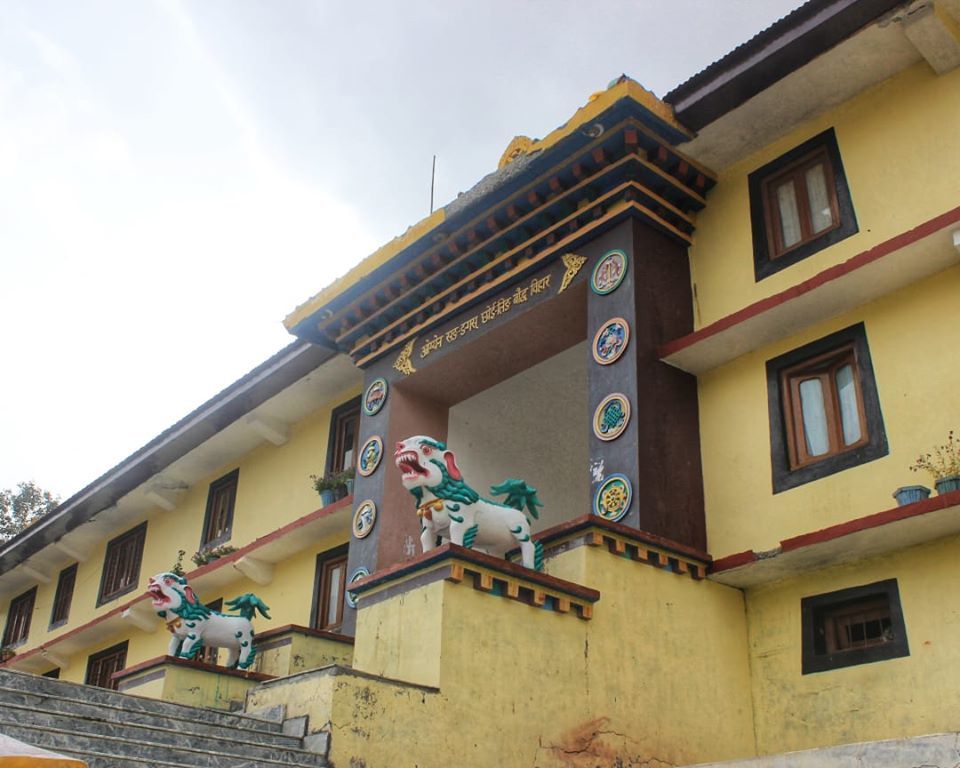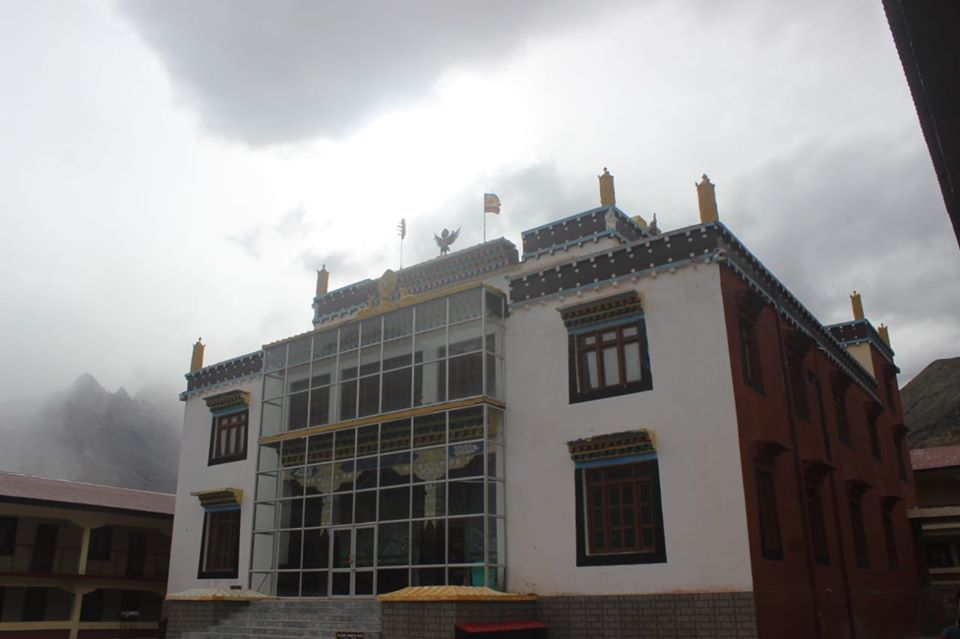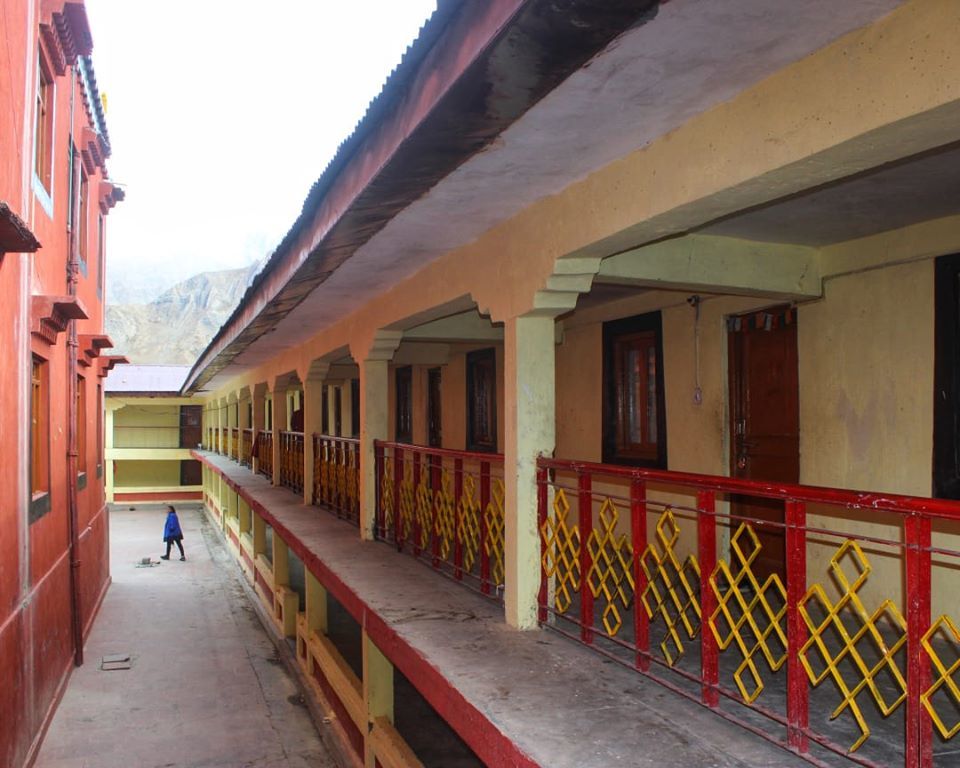 Pulak kept entertaining us throughout the journey with his jokes while we headed to Kaza.
Stay tuned