Every road is my journey, every mountain is my aim, every beach is my dream, and every forest is my trail.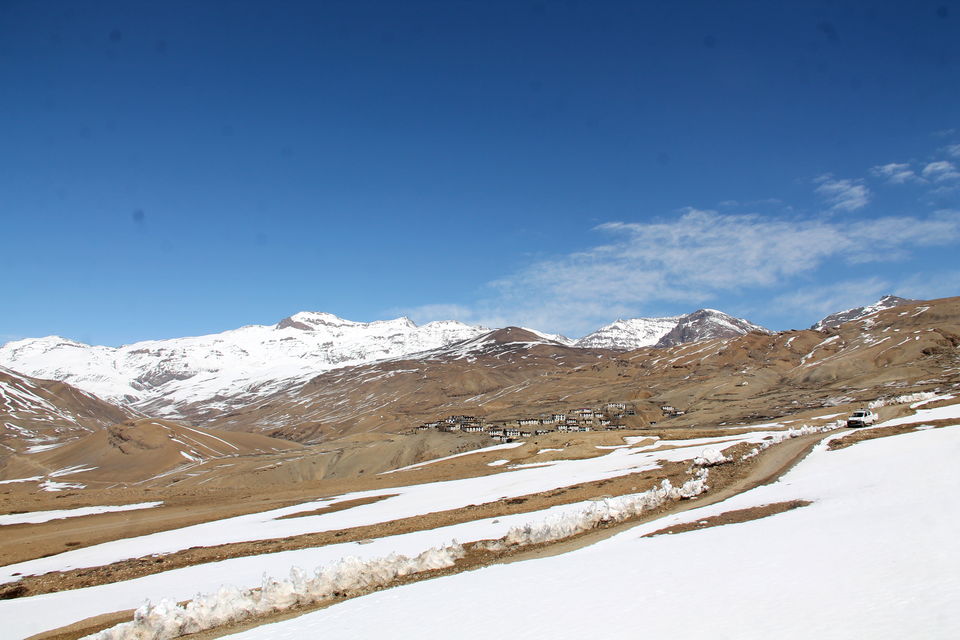 This time we planned for himachal Pradesh, the state which has all the hidden beauty. We knew we are going to explore some new place this time. Had heard of the last village Chitkul ,so that was one we were planning for. But as always I knew there will be many more changes.
Let me start with the tentative itenary that I had in my mind before leaving for the trip:
Day 1: Delhi to Shimla- Day 2: Shimla to Reckong Peo- Day 3: Peo to Sangla valley- Day 4: Sangle to Chitkul and around- Day 5: back to Shimla
So this was the roughest itenary that I could think of.
But the thing is :Why plan a trip when you are sure that you'll end up at the best destination. So as said this was the plan to a more relaxing place, all research done, all routes ready, all blogs read and we were ready. Here is another travel story of mine where I travel to a place unplanned again.

Day 1: Delhi to Shimla
Booked the seats via Redbus easy and hustle free. The bus was there at 9:50 night and we left for Shimla by 10:00. It was a little hectic ride for my friend as she her seat wasn't that comfortable coz of some fault in the push back thing.
Day 2: Shimla to Reckong Peo
Well next morning at 6:30 we were at Shimla and before we could take our bags we were surrounded by the taxiwalas and other hotel agents. Well we managed to move out and were looking for place to just freshen up. Shimla was not a halting station for us we had to move to Reckong Peo after breakfast. After a little hunting around and being pulled by trip planners we managed to get a room at a hotel close to taxi stand. It was Hotel Vikrant; dumped the bags and rushed to get fresh and soon out on streets heading to Mall road. Had a simple breakfast at Indian coffee house and went to the taxi stand to book a cab to Reckong Peo. Well, we were in a mood to enjoy the road trip and take our own time so we went for this lavish ride.
NOTE: HRTC buses ply regularly from Shimla to Reckong Peo which is quiet cheaper.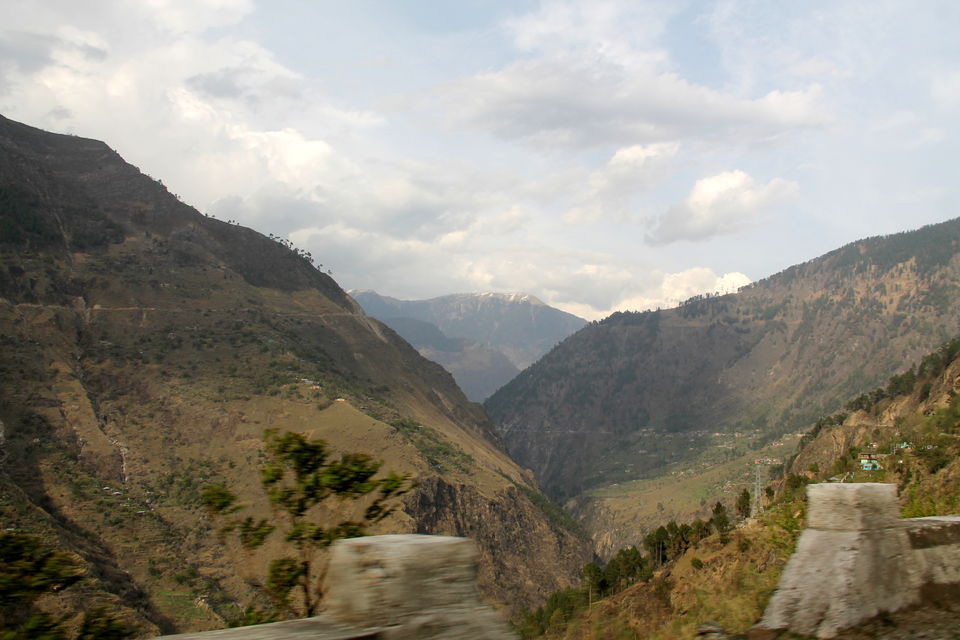 We started well and I was super excited coz we were going on one of the deadliest roads in the world. All set all ready we were on the move enjoying the greens of Shimla to Kufri , Theog.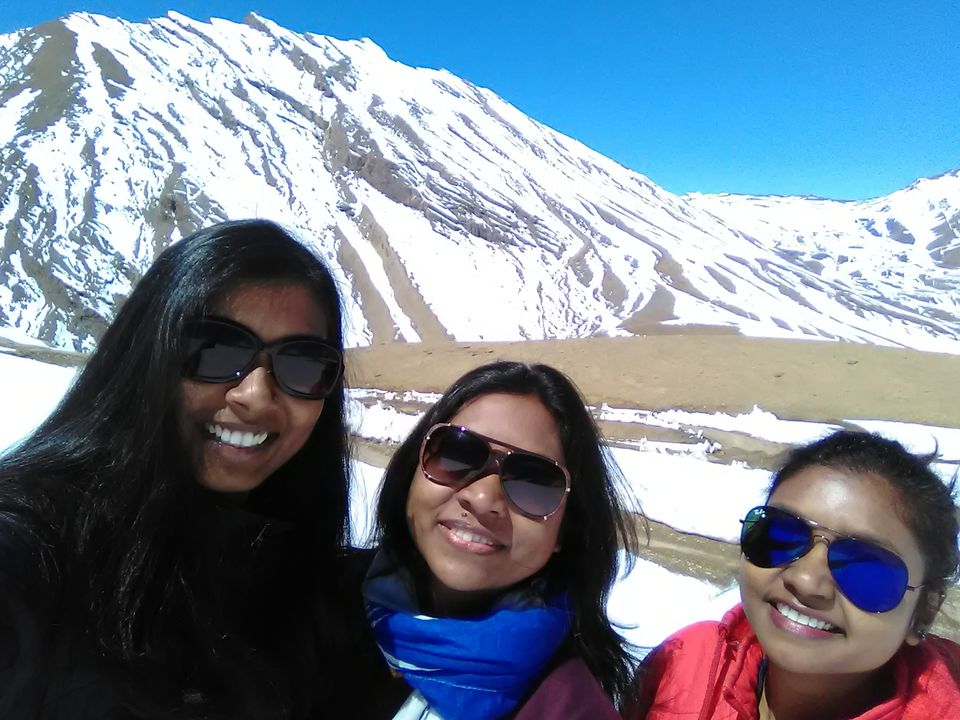 The roads were full of pine trees and the apple orchards which were ready to bloom. We reached Rampur more buildings here in this entire route I couldn't register anything specific other than the green pine forests.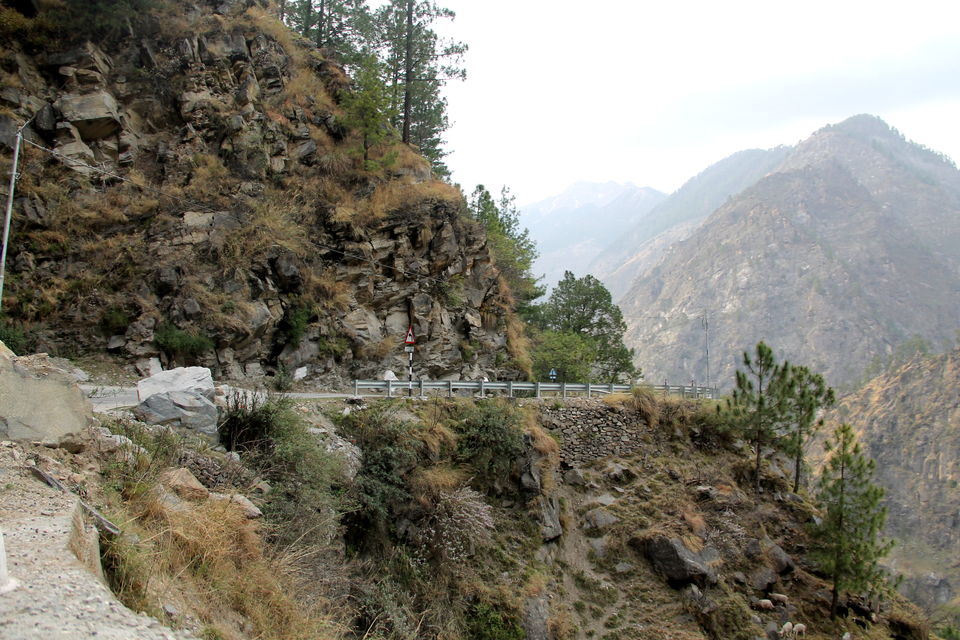 We were driving along the Sutlej River and now we entered the Kinnaur valley and there are major power plants set up here. The power industries have always been the main source development and here we saw how and in which conditions they were set up. The city now turned to small towns and far of villages and the roads now became less dense and now we were going higher.