Started on 29th June
We drove from New Delhi to Jammu-Aru valley with some short stops and made it .So we took a good long break @ Jammu We stayed out there for one night.Next morning from Jammu we drove till Aru valley,we reached around 8pm. We put our camps near to the Lidder river. Next day, we left early in the morning as we need to reach Drass as soon as possible as it is the 2nd coldest place in the world. We started from Aru Valley 7am, with destination Pahalgham-Srinagar - Sonamarg -Drass: The journey from Srinagar to Drass takes you through some of the magnificent vistas Kashmir is renowned for. Even though there is heavy army presence and there are soldiers posted every few hundred meters, it is relatively safe and security forces are there to help you out. Apart from this the journey is pretty straight forward and you will be in Sonamarg in couple of hours, take a breather here and marvel at the beauty of Sonamarg i.e. meadows of gold.. We also checked our stock & refilled the required general commodities like water, chocolates, etc. Since we were not in any rush and started from Sonmarg at 3 pm. The high altitude mountains were waiting for us. We crossed Baltal, the base camp for the holy Amarnath yatra and ascended towards Zozi La (altitude3542 ft from sea level). The terrain was quite bumpy and challenging as there was steep valley on one side through the entire route. Being the expert to drive on such terrains, helped us see through that challenging route. We had read that Zozila remains snow covered throughout the year and so it was when we reached there. There were heaps of snow on both side and it was quite fascinating as we were on such pass for the first time. We crossed Zozila by about 5 pm after a short stop for some clicks. Being with some fellow travellers helped raise the morale and confidence. I strongly suggest that you must have people around you when you cross Zozila as its a tricky one to clear and if your driving through for the first time, company will help you a lot.
As soon as we descended from Zozila towards the Drass valley, we were taken aback by surprise. We had never ever expected such a paradigm shift in the view. Drass valley was so different, lush green plains spreading across the length and breadth. Breath stopping! We stopped at Drass and had a night stay at J&K Tourism Guest House at Drass.
Next morning we drove from Drass to Leh..We drove through the valley to reach the iconic "Kargil war memorial". The time stops and the blood freezes in the veins. You can feel the glory at the same time the sacrifice of our brave hearts. As they say - No pain, No gain. We stayed there for about good 2 hours. One can visit the museum at that campus, where there is a huge collection of tales, captured weapons and many more things. This gives an exact feel of what our soldiers had faced during those tough days. There is a food stall and a Indian Army souvenirs shop that sells nice winter clothes. There is also a graveyards in the honour of the martyrs. One can see with naked eye few milestone peaks like tiger hill, Tololing to name a few. The drive from Drass to Kargil was quite soothing. We visited the LOC..from where the border is clearly visible.We waved the INDO-PAK armies.After leaving the LOC we directly set back for main destination Leh .As there were no traffic, nice weather and incredible roads makes it a perfect setup to end the day. Reaching Kargil, we had our breakfast.After breakfast we started our journey to Leh . Its always a good take to refuel whenever you get a chance as there are not too many pumps across this route. Hence we refuelled the complete tank at Kargil. The drive from Kargil to Leh is one of its kind. There is so much of scenic beauty across the route that you would want to stop over at almost every few minutes. The terrain changes more often than the culture of India across the country. Roads are incomparable to even any of the best maintained highways. Indian Army has brought together their best efforts to manage this route across the year and help manage the borders across LOC using this route. There would not be too many places to get food and other amenities through this route so better using all pit stops to maximum. There will be small town of Mulbek where you would find an attractive monastery with a tall Future Buddha statue on the highway itself. It is believed that the 9 meter high statue carved out of solid rock was built in 7th or 8th century. Although one is not allowed to take photographs of the statue, the statue itself is a must see for any one passing through Mulbek.
A short ride from Mulbek will take you to 12198ft high Namika La, a windy yet scenic pass. Roughly 40kms Namika La is Fotu La, the highest point on the Srinagar - Leh highway, (13,479ft). This will be the most easy pass to drive through as the roads are awesome to drive. But the main attraction across the route is about 14 km from Fotu La, Lamayaru - Ladakhs most famous and one of the oldest Gompas. This is the biggest town on this patch and is graced with a beautiful monastery and a natural phenomenon called Moon land. This place will catch your eye balls as soon as you reach this place. Its a must stop over for lunch as its virtually the only place wherein you could find decent food outlets. We spent about a hour there. We were so mesmerized by the look of the hills. It makes you feel as if you are on Moon hence called 'Moon Land". Big carters on the hills - not something you will find on any other place with ease. Breath Taking! I wanna go back to that place again and again. You can even plan a day trip to this place from Leh if you are flying to Leh instead of road drive.
On this route would you see the Zanskar valley famous for the winter cheddar track.
We reached Magnetic Hill at about 3 Pm. Magnetic hill has a natural Magnetic phenomenon that a still parked vehicle would get pulled of its own due to this effect and it was shocking. Its quite a famous place for a short stop.
Next major attraction comes in the form of Gurudwara Patthar Sahib located in the town of Nimmu (55kms from Leh), beyond which its fast and straight forward drive/ride to Leh.
Reaching Leh we headed to our hotel which was a bit far from Leh accommodation for next 5 days.Spending a pleasant night at Leh.
Next Morning we headed to destination Khardungla (World's Highest Motorable Road). Riding for more than 2hrs, we finally reached our destination Khardunla .Where we had flown our very own Assamese Gamusa with a Message written it .."WISHING PEACE FOR KASHMIR ,WITH LOVE FROM ASSAM". Hoping for peace in KASHMIR.
On next day we travelled to the beautiful blue lake "Pangong lake".which is 150 kms from Leh. We started our your journey from Leh to Pangong around 11am. But We would like to suggest to travel early in morning as the roads are not so good. On our way to Pangong we got another pass which is known as Chang La. Around 8pmat night we reached our destination The mighty blue Pangong lake..which was one of its class. As it as night out there.We cant see the Pangong lake . So, we slept after dinner. When we woke early in the morning, and get the view of the beautiful Pangong lake which completely blue. After spending few hours out there we left for Leh. Around 3pm we reached Leh. As we were tired so we rested at Leh that day.
On the next day we paid a visit to the famous places which are nearest to Leh, such as Thiksey Monastery, Rancho School, Sindhi Ghat, Hemis Monastery ,Leh palace,Etc
In the evening we visited the Hall of Fame a museum run by The Indian Army and Indian Air Force not be the list The Northern Command too.After spending few hours their we had the view of the evening parade. An Indian Army gave us a brief view of their working in the Ladakh Reason. After finishing it we went back to our hotel as we need to go back to Manali next day.
After spending few days of expedition in and around Indus valley, it was time to head back home. To complete the full circle, we headed towards Manali. On our way we had to cross Morey plains, Pang, Gata loops ( in J&K region), Sarchu, Bara-lacha la Keylong, Rohtang Pass and finally Manali, Himachal Pradesh.
We started from Leh City at 12 pm. The plan was fairly simple, to reach Sarchu by sunset and then decide the location for the night's stay. We knew the biggest obstacle would be Baralacha La as this pass has a pretty bad reputation. There is hardly any traffic management there by administration unlike all the rest of the passes we crossed as they were managed by the Indian army. On our way from Leh, the first major check point was Taglang La 5300m, Himalayan Range - "The world's second highest motorable pass". Roads were fairly good till there. but there was a lot of slush as we approached the Taglang La 5300m, Himalayan Range. Heading north wards from Taglang La 5300m, Himalayan .In Tagtang La pass there is a small restaurant,which is managed by two Ladakhi youth, there we had our lunch. After having our lunch we left for our main destination for that day Sarchu ..
With a short stoppage at Pang which also resembles moonland (quite similar to Lamayuru J&K) due to its scenic beauty, we headed to Lachulung La followed by Naki La. Roads were terrible and the realisation dawned on me that Atal Bihari Vajpayee's dream of connecting Leh to mainlands is still a distant dream. Next in line was Gata loops (considered as one of the deadliest roads in the world). Gata Loops is a name that is unknown to everyone except for a few who have traveled on the Manali-Leh highway. It is a series of 21 hairpin bends that takes you to the top of the 3rd high altitude pass on this highway, Nakeela, at a height of nearly 16000 ft.
People who do know the name Gata Loops know it because of its stunning location, breathtaking scenery around it and the difficult ascent. But that is not all, there is also the ghost that haunts these loops and only a handful know about.
We reached Sarchu at about 8 pm and were pretty happy to make it before the target time. We spent that pretty night in our tents.
Next morning, around 7am we all woke up early as we needed to reach Manali before 5pm. However we not aware that Bara-lacha la, the Barbarian Bara-lachla, had its own plans. After overcoming one of the worst drive on the entire tour, 22 kms from Sarchu we reached Bara-lacha la at about 10am. We were hit by a massive traffic jam on the peak of the Bara-lacha la at about 5000 mts. We reached Keylong, our next pit stop. At Keylong, we had our lunch. After lunch we went for our last pass to cross, which is one of the popular one called Rohtang pass. After few hours of journey in the Rohtang pass we finally reached our destination, Manali.
Manali, which was at its best during summer, was full of tourists. The crowded gave us a warm welcome. Spending one night at Manali we left for New Delhi the next day.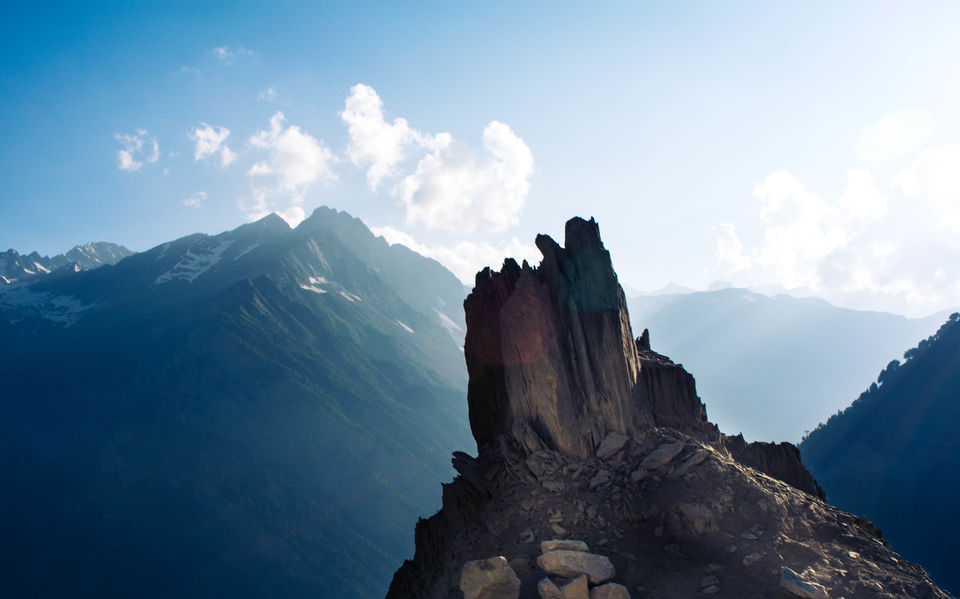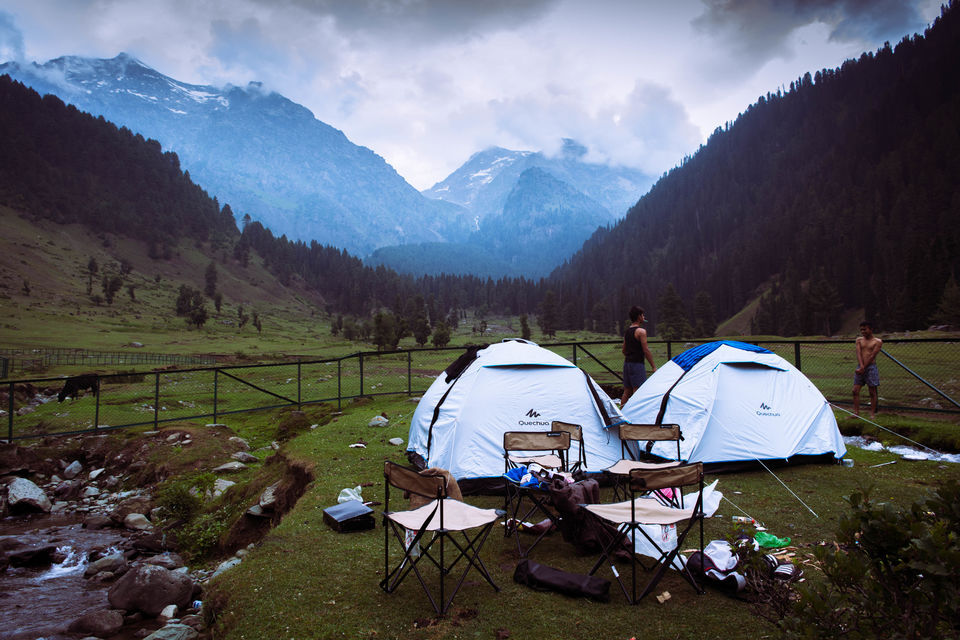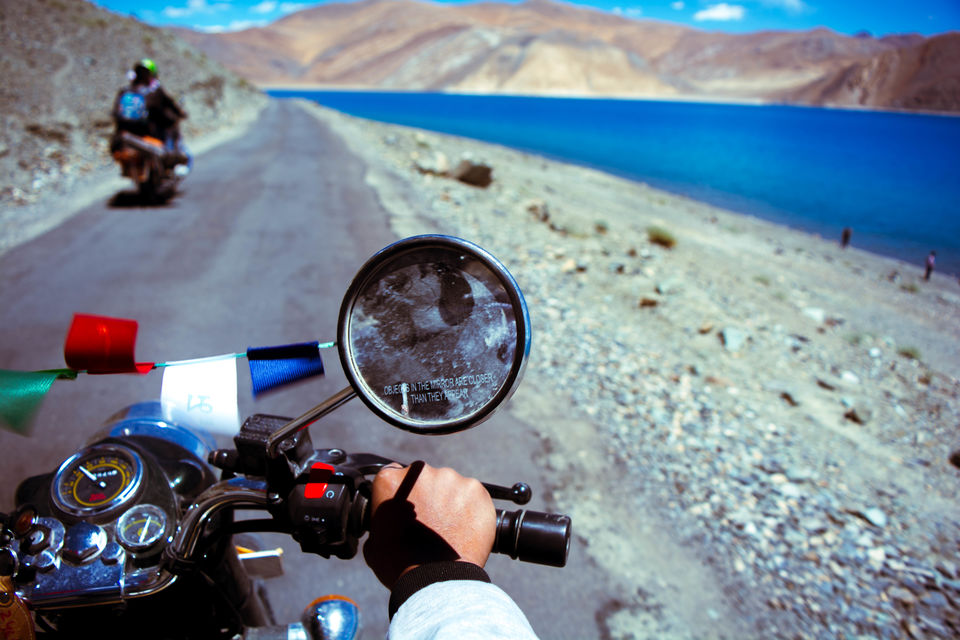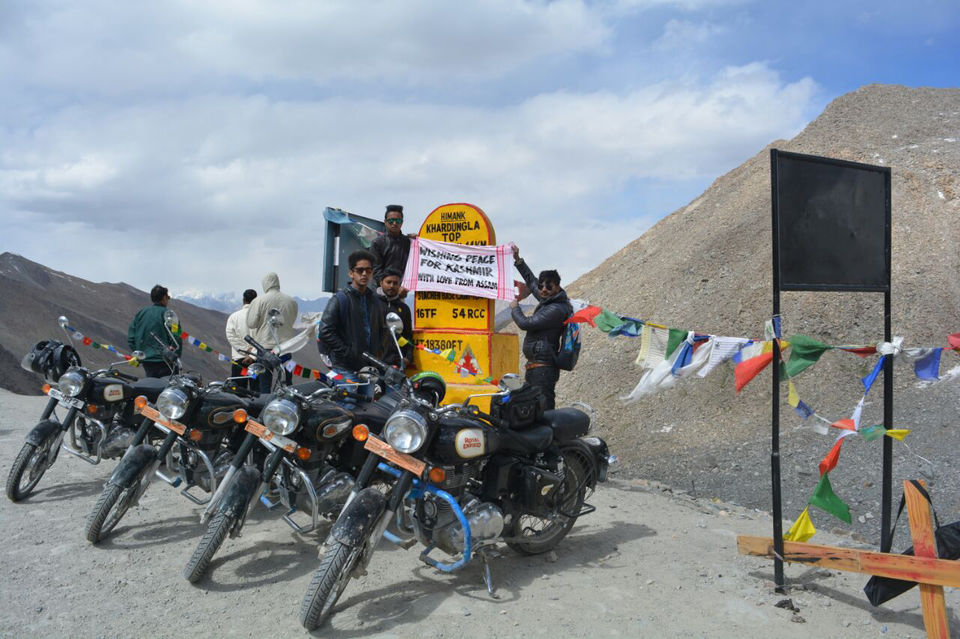 Frequent searches leading to this page:-
10 Best Biking Tours in Guwahati, 10 Places To Visit From Guwahati By Road, Guwahati to Tawang Bike Trip Itinerary, North East India Bike Tour