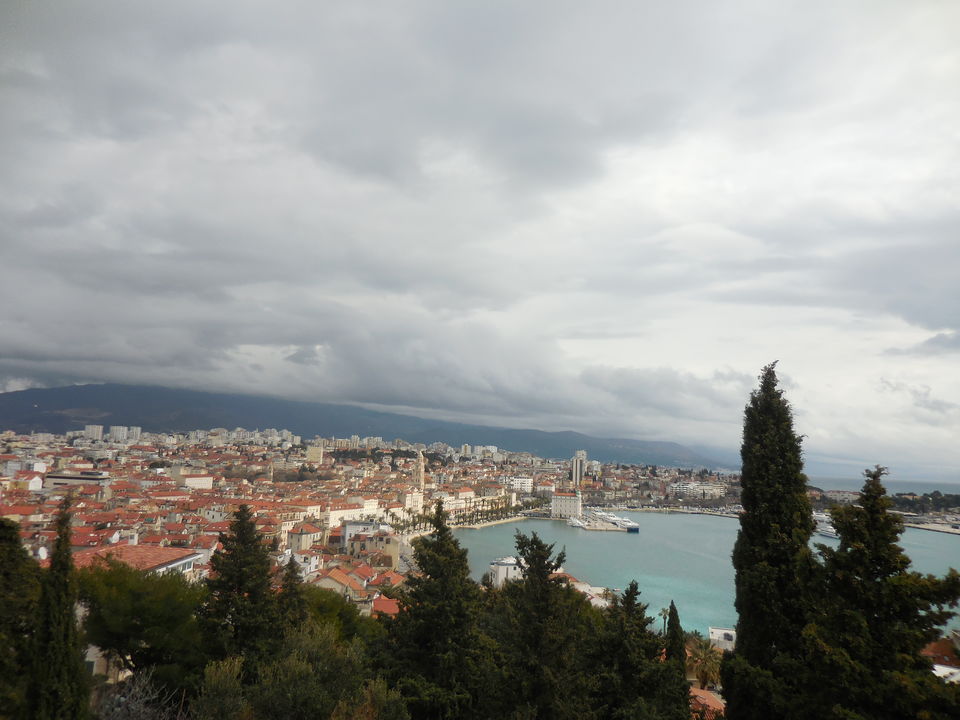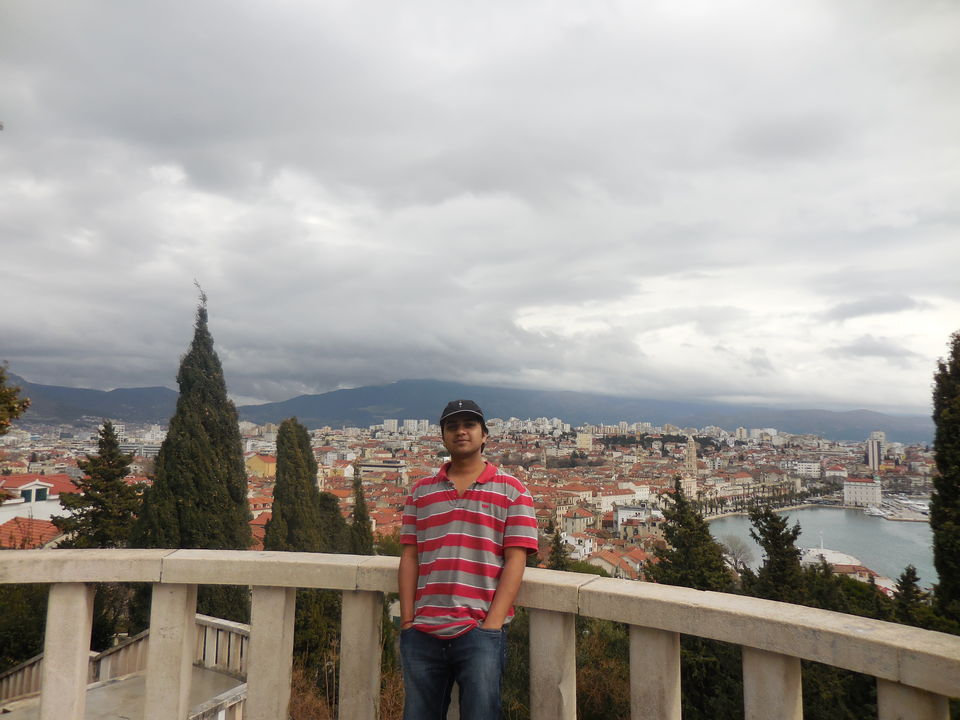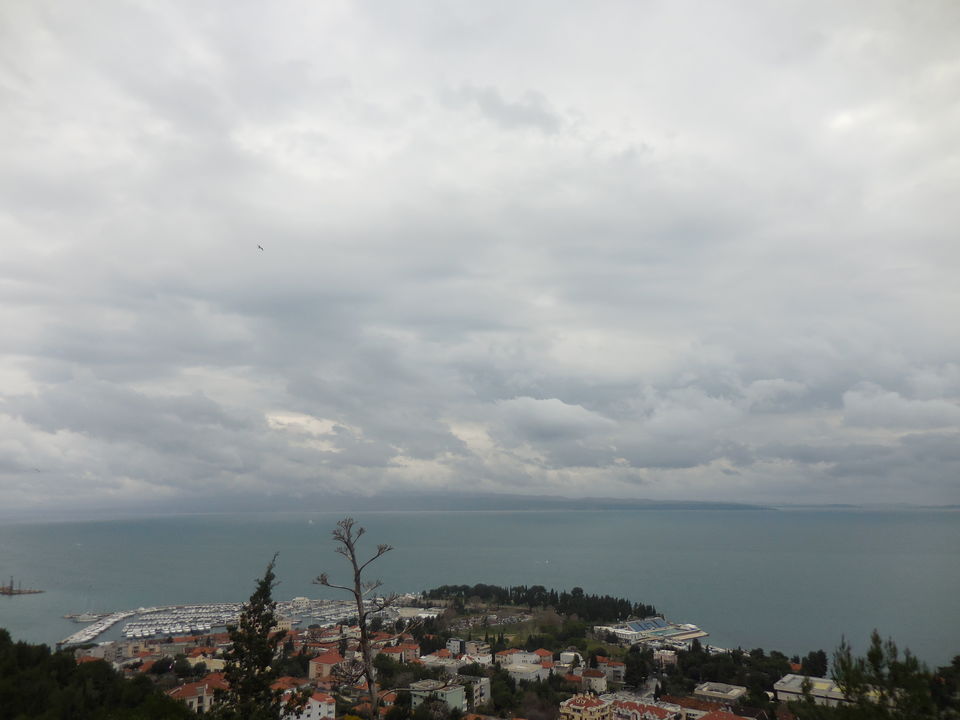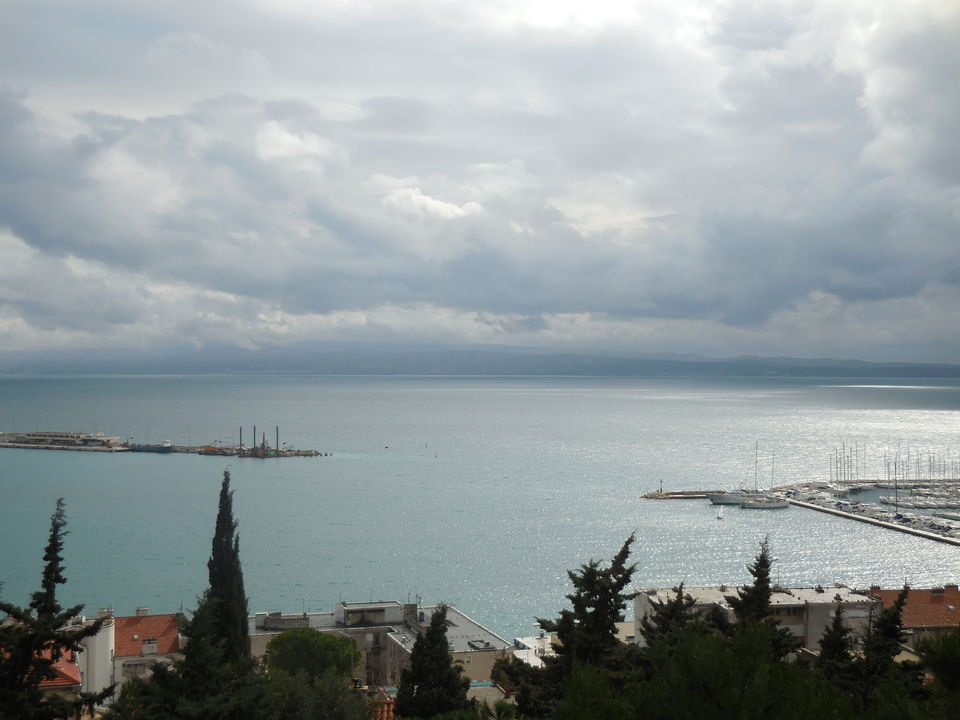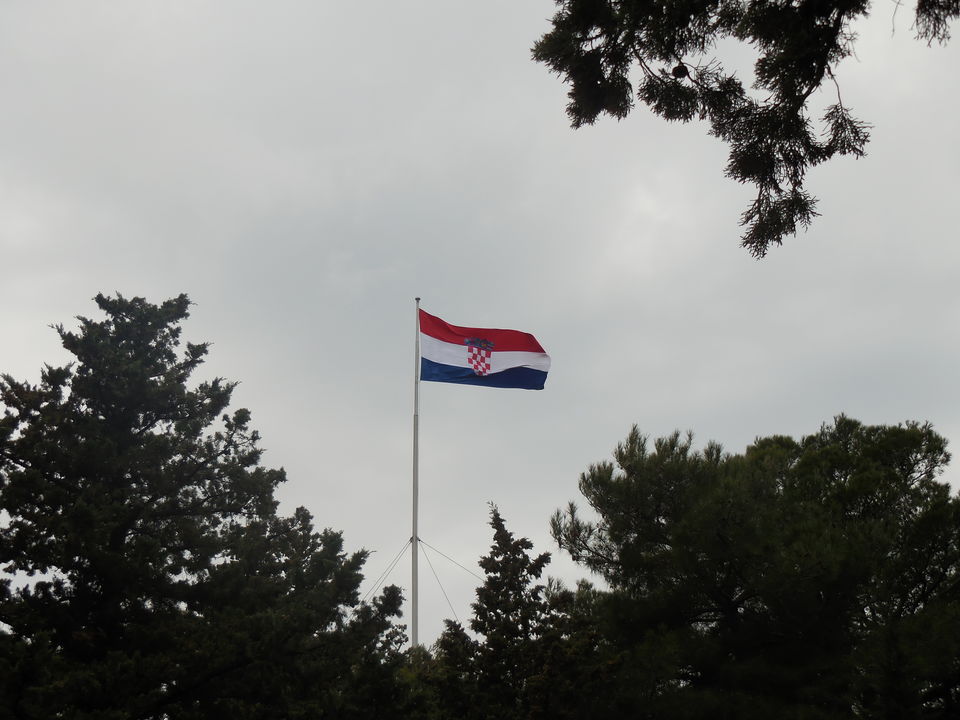 Split, a place where you split off from your fear
Where Adriatic Sea, wind and Croat flag wave with cheer
Where a feeling of exuberance bring out a very happy creature
As not just sky meets the sea, but you too be the one with mighty nature
I along with two of my friends was on a backpacking trip in Europe and Croatia was not very high on our list. We were on the top of Budapest, had some photographs with the statue of liberty there and sat nearby looking over the beautiful city. We had to plan our next move of travelling either to Poland or to Croatia. Poland is known for its parties there in Krakow but we had already been to several crazy party nights in Europe and we didn't know much about Croatia. I was not able to decide and then I looked back to the statue of Liberty. Suddenly some energy flowed inside me and I shrieked out loud "Let it be Croatia". I had an intuition that this place could further intensify our feeling of freedom, our feeling of Liberty.
Next day, we reached Budapest Keleti and boarded the train for Zagreb (thanks to Eurail Pass and App, we never reached departure stations 15 mins before time). It was an expected journey of 6 hrs but extended by 2 more hours due to unusual stoppage and passport control check at Koprivnica (last station in Hungary). A tall and stern officer asked for our documents and verified passports of both of my friends. But in my case, he seemed confused. I looked different as I appeared thinner than in my passport picture. He seemed joyful as he thought he got a fish here. "Is it really you" – he playfully remarked and then consulted with two of his similar looking friends. I started getting dizzy and began to lament on my decision of moving to this less developed part of Europe. But soon I realized – "Big, stern, mysterious, or solid may be a Croat, but God has blessed them with a sweet throat". He came back to me and before I could say anything, magic words were out loud -
"Welcome to Croatia"
Where are you heading to after Zagreb?
I sighed in relief and doubtlessly told – To Split
Officer recited – Bože (O God) Split, you are in for a lovely treat
We reached Zagreb by 8 PM, checked in at the hostel and soon leaped into our "Socrates Mode" or the planning mode. We had time crunch (3 days for Croatia) and there were several options in mind for next day - Travel across Zagreb, Plitvice Lakes, Zadar or go directly to Split (and then Dubrovnik). We assessed our budget, time constraint and then ultimately Socrates inside us got confused. And then next mode after such a long day is sleep mode (even if you are Socrates).
Next morning, I woke up at 6.50 AM and immediately checked Eurail app. There was a train at 7.32 for Split and the next one after this was around 4 in the evening. I did not want to waste this day and suddenly again I felt the touch of intuition and could listen the voice inside me calling Split again and again. Immediately I woke up my friends, convinced them and then we were on the train at 7.34. Thanks to the Croatian standard time (CST) for trains as they generally depart there for journeys 5-10 mins late.
Now, in spite of having Eurail passes with us, we had to buy a reservation for the train but in haste we could not. Although the train was empty but we could be charged a fine for this. But then I could relate with Croats now as they were somewhere like Indians back home who could find a way out in any situation. The ticket checker, a short and a fat man with a frowning wrinkled face, wobbled towards us and asked for tickets. I told him the story and he answered as expected. Actually he didn't answer, he recited as we now know Croats have a sweet throat-
"O, you a traveler, you need not worry my friend
Pay me here, certain rules for you we can mend"
The journey was 6 hrs long. Initially I enjoyed it as it was a kind of roller coaster and we were travelling through the torturous path surrounded by huge ice capped mountains. "OH! Beauty" were two most used words in first two hours of journey. Every time there was a stoppage, I could not see any being but just one man dressed in uniform with a pen and a register. He wrote something, saluted back to the train and then only train could move. These men reminded of kings who gave permission to the outsiders to visit their territories.
But then my sense of appreciation started fading. These mountains were followed by lot more mountains and there was no sign of life there. It had been 4 long hours now and we were hungry. "OH! What the shit" were the four most used words in last 4 hours of journey. And now these uniform men reminded me of kings' servants who had to salute the king (train in this case) every time he passes by.
Then out of nowhere, there came the most marvelous sight I have ever seen in my life. There was a vast, better say infinite water body surrounded by red topped buildings and huge mountains. The Split has arrived. This majestic scenery energized me and made tiredness disappear like it never existed.
After having a pizza, a coke and a snickers, both Napoleon and Columbus woke up inside me as I was now an explorer who could not wait to invade Split. I along with my friends strolled across the pavements along the Adriatic shores for an hour and then I saw a small off route road. We went in there to find a steep path followed by stairs. Out of curiosity, I asked a lady with a child coming down – "Where do we go from here?"
She seemed a local resident to me and was well versed in English too. But the way (may be unconsciously) she answered built the rhythm for me –
"Up, Up, Up you go, don't think just move with the flow
If tired don't lose the hope, you will have your reward when you reach the top"
She rushed downstairs and we were certainly looking forward to our trail.
Our mind and body came in unison as we moved ahead holding target of reaching to the top in our eyes. I love such phases of my life where both my heart and mind sing the same tone and all energy in universe guides me to achieve what I really want. Else in most of the cases, my mind and heart had been engaged in conflicting views.
The natural beauty was unfolding itself as we moved upwards. After climbing upstairs for 15 mins, we reached a point where we could have a clear view of the city. The skies were clear, water was silent, and a ferry was cruising (may be to Hvar Island). The view had everything to be categorized as "Absolute Beauty". But as it is rightly said "Beauty lies in the eyes of beholder" and beholders here knew it was definitely not the treasure we were seeking. We rested for 10 mins and then we again started moving up as if Columbus would have stopped at Indies, he would never have reached further to the Americas.
One of my friends stopped after 5 mins and asked me whether I did hear a sound. I concentrated to hear a dim voice but could not deduce anything out of it. We kept moving but the sound intensified. Now we were scared as it could be a danger and the last person we saw on this journey was the lady who talked about reward at the top. But as lady came to my mind, so did the word "Hope" in her sentence. We kept moving as hope did not let us stop.
After walking for some time now, I saw a majestic Croatian flag and it was roaring with heavy wind waves. That sound was of waving flag which seemed to welcome the explorers. With every wave of flag, I could sense strength in me and feeling of freedom again awakened with its all might. I could not help but remind the song – "They call me freedom, just like a waving flag and then it goes back and then it goes back". Within next 5 minutes, as we entered the top of Split, all our fears swept away and emotions burst out. We shrieked in joy as beauty lied all around us and beholder received treasure much valuable than he expected.
The word describing the moment was Blue
What was sky, what was sea, I did not have a clue
With every flash, bond size between me and nature grew
I thank God for rewarding me with such a majestic view
We spent a lot of time there till it started raining. We rushed to a big tree there and stood under it. But then a guilt struck me as kings are not supposed to leave their territory in trouble times. We came out facing straight in the eyes of thunder storm. The lightning seemed omnipresent in the sky and the calm Adriatic Sea was not silent anymore as the powerful waves were threatening the sea front. After sometime, it stopped temporarily and we found ourselves completely wet. But this rainfall brought us another spectacular scenery, I would rather say, another magic of nature unfolded before us. So, I found harmony with the storm as only friends not enemies can do such favors.
Then we started coming down but through a different path. It was a long, winding and torturous path and it took us 3 hours to come down. It was a less traveled road but then coming to Croatia and further in Split was not even in our list when we embarked our Euro trip.
I would quote Robert Frost here –
"Two road diverged in a wood, and I took the one less traveled by, and that has made all the difference"