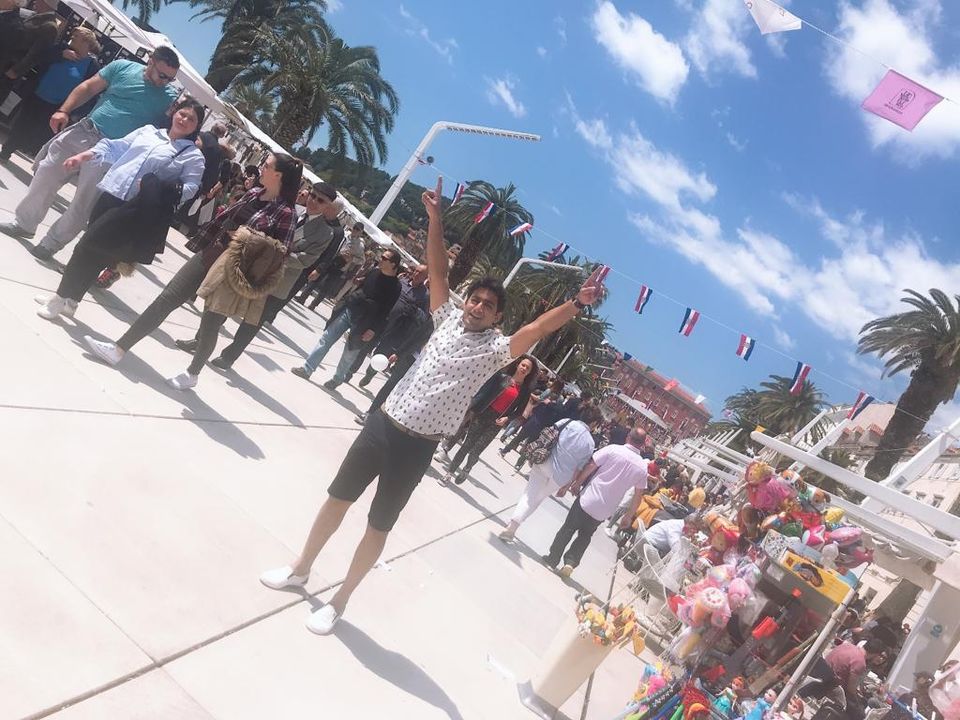 Before starting with the trip my suggestion is to travel by Swiss airlines as the seats are really comfy and you will not even need to carry your neck rest pillows as the seats already have them even for economy class!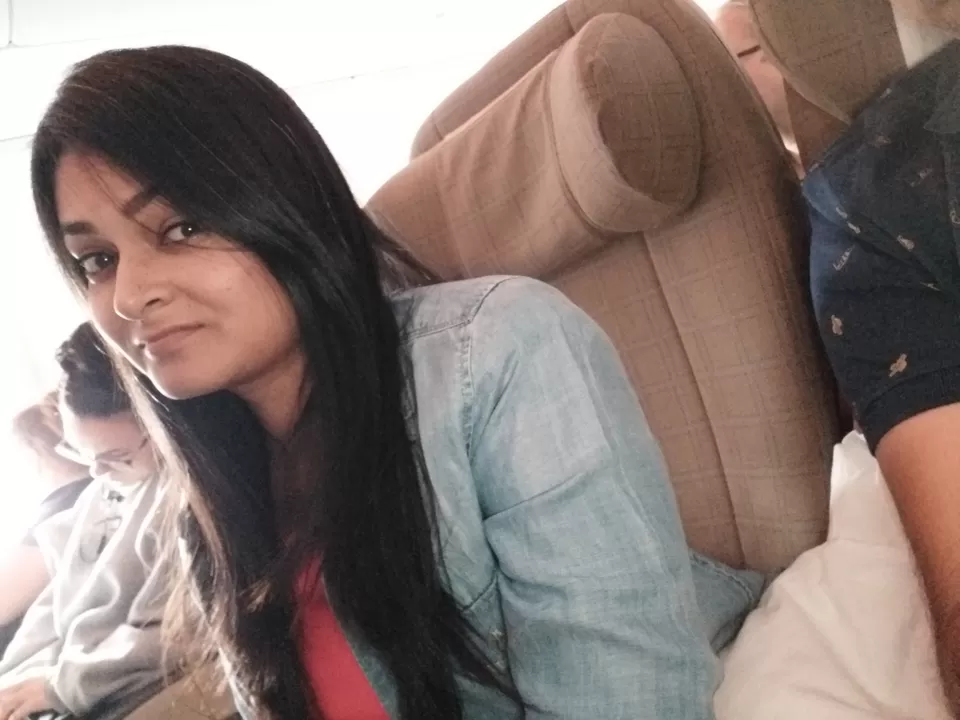 It was my first time in a 'Propeller plane' so I was in love with this Croatian beauty!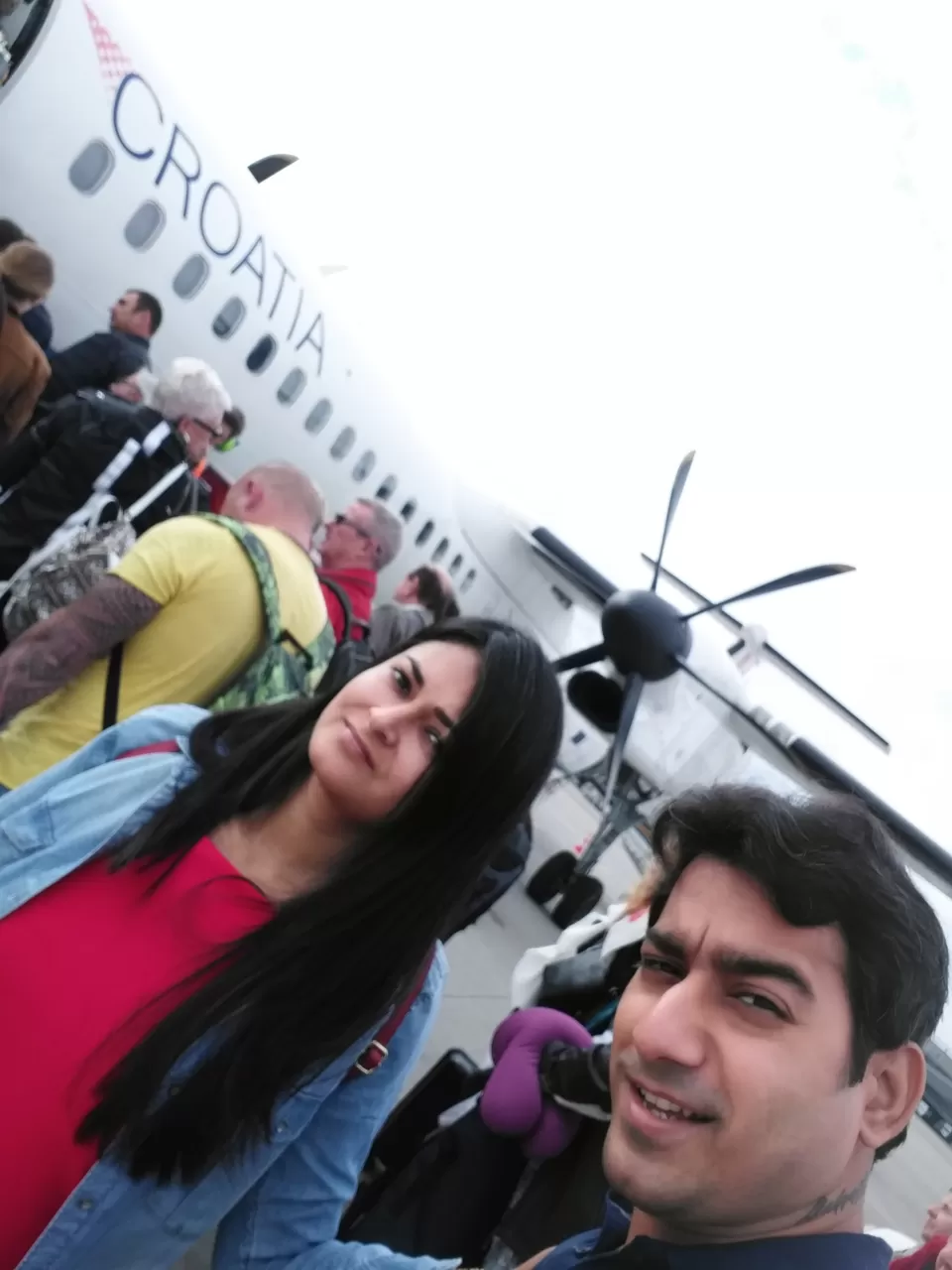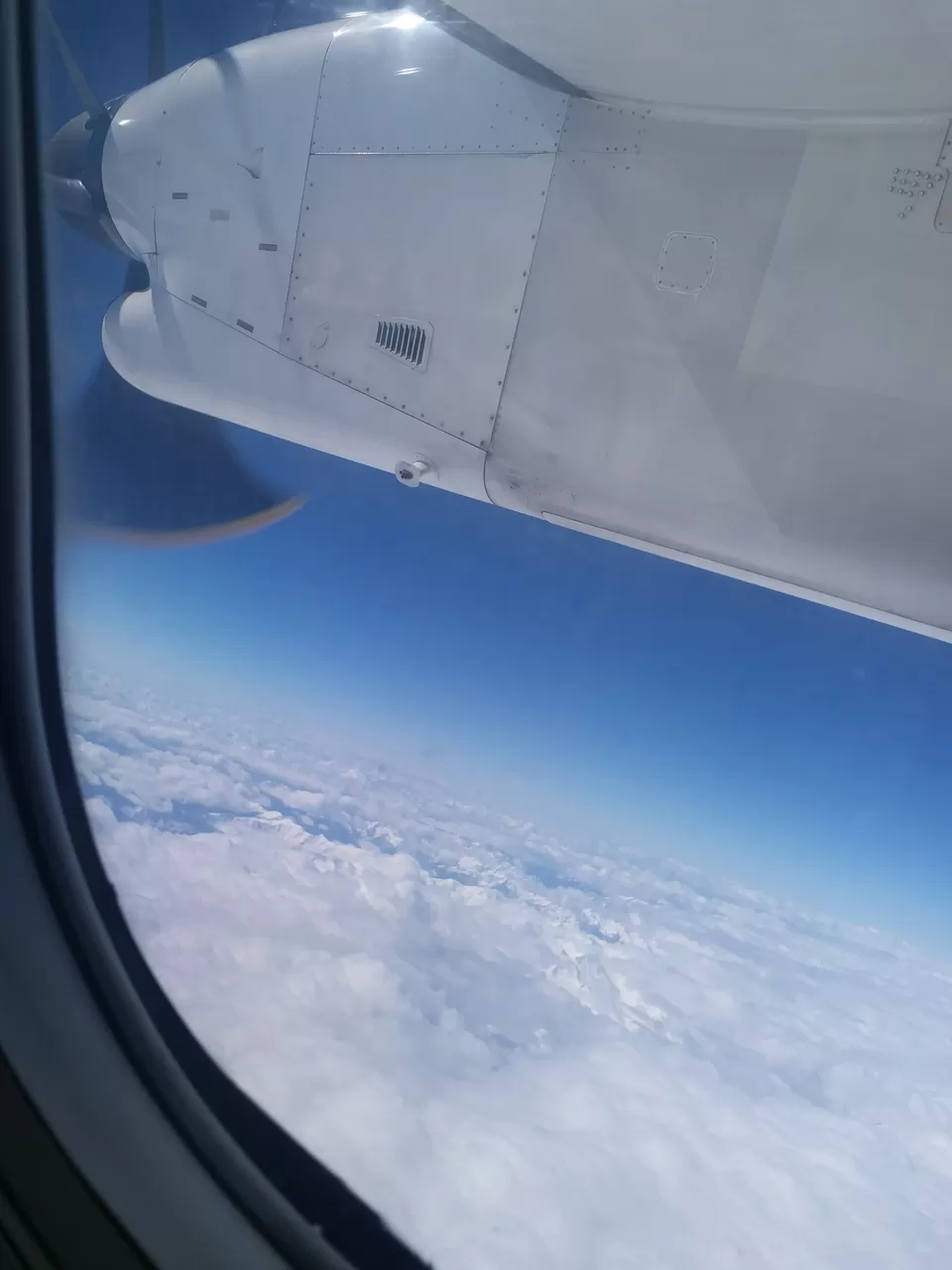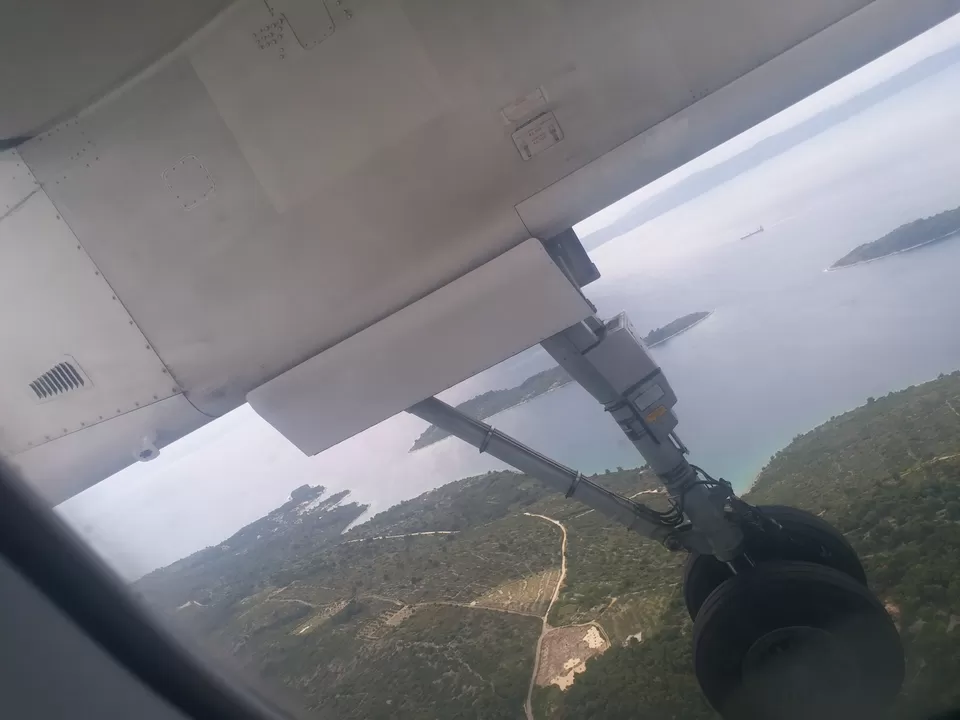 When Summers put You in Trouble-
When you bring all the short clothes and it starts raining continously with chilly winds making it no less than a winter!
This was unexpected even for the Croatians as its always sunny by this time of the year.
Finally one good thing which happened was our beautiful cute apartment which we had rented from where we had to forcefully enjoy the rains!!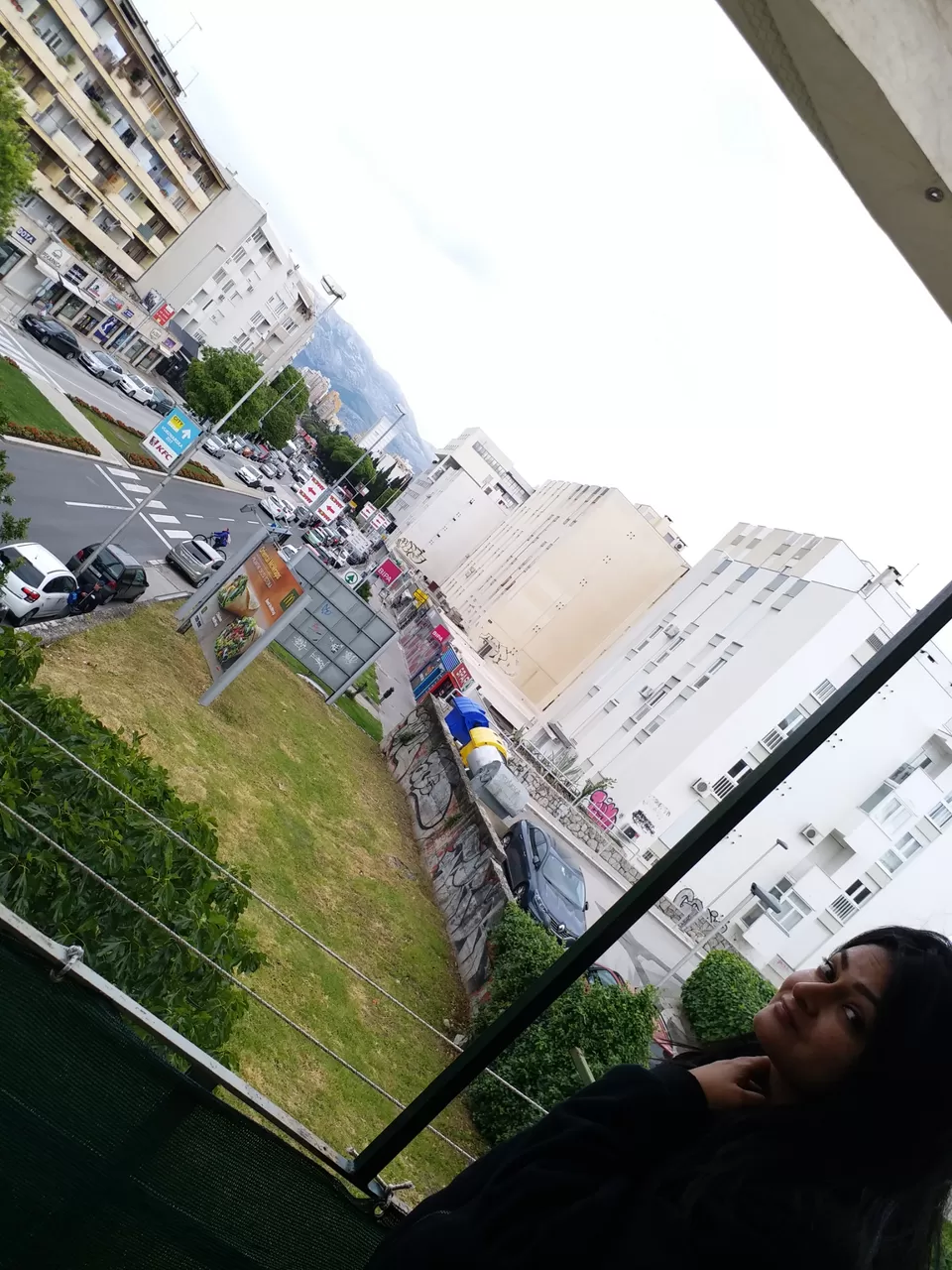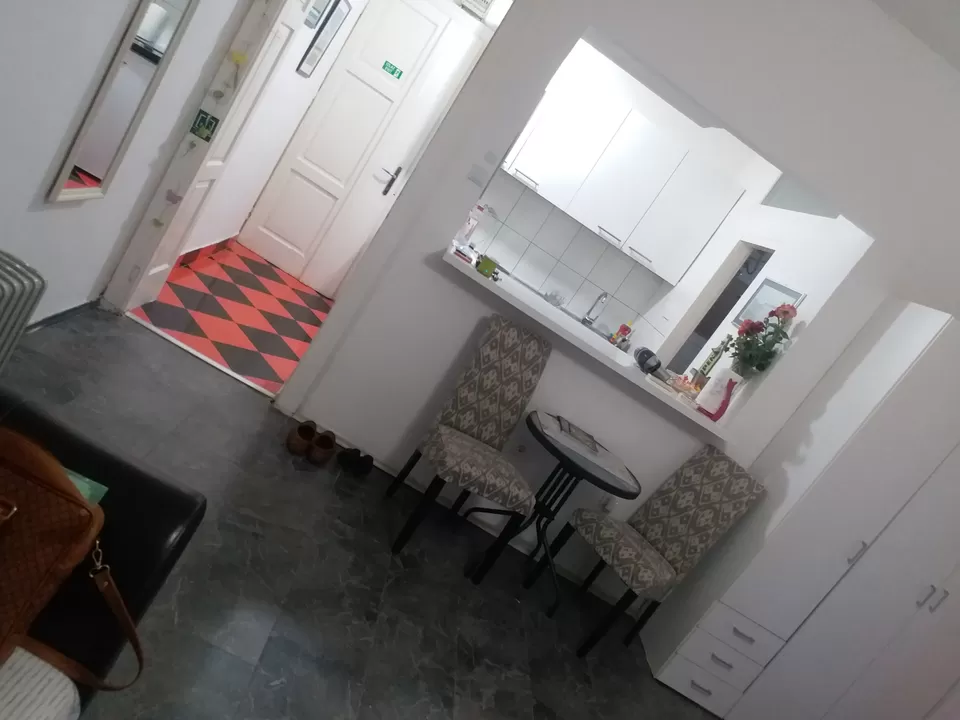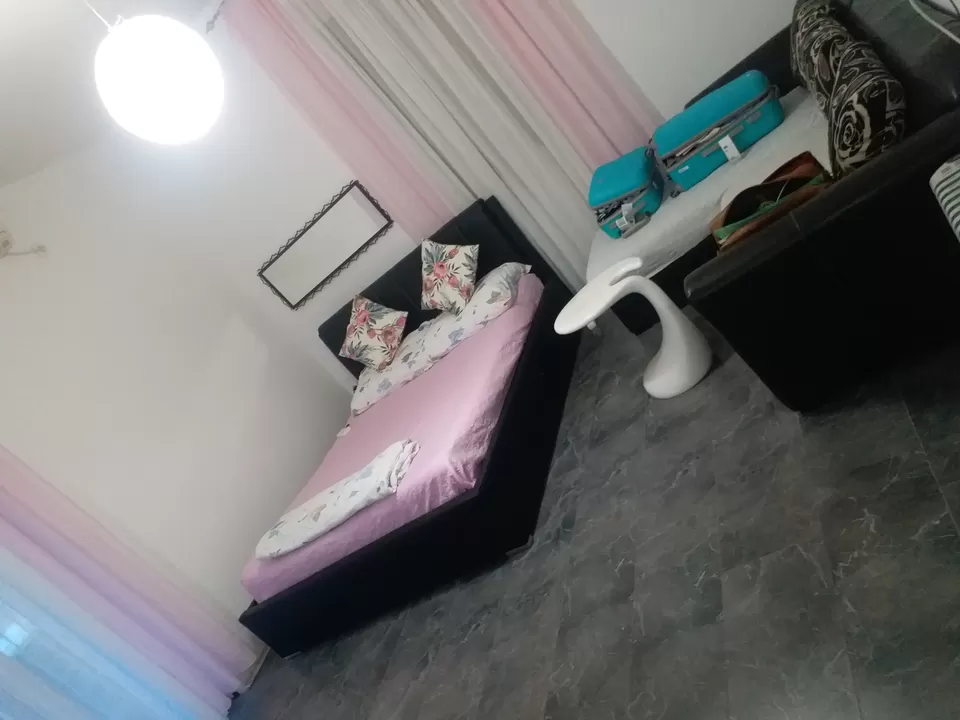 Next thing we did was buy individual jackets from local market for 100 Kuno each and which turned out to be our savoiur for the entire trip!!
Blue Lagoon and Blue Cave tours were cancelled because of the strong winds and it was heartbreaking for us.
Somebody said *When nothing goes your way treat yourself with good food and drinks*...and dat somebody is me!!
If not Blue lagoon island then manage with a blue lagoon cocktail!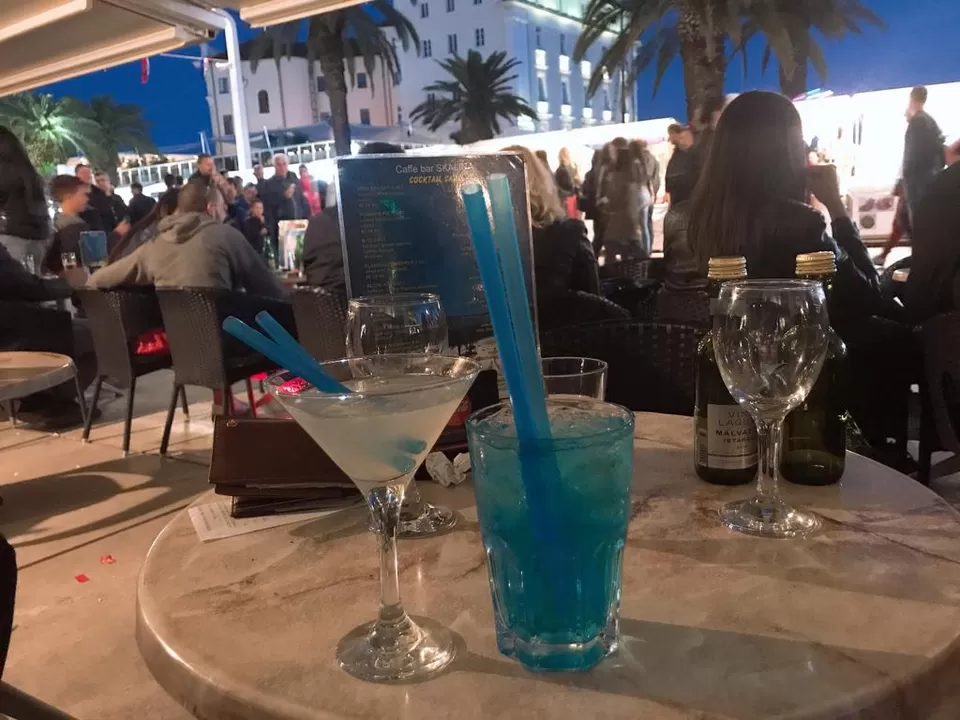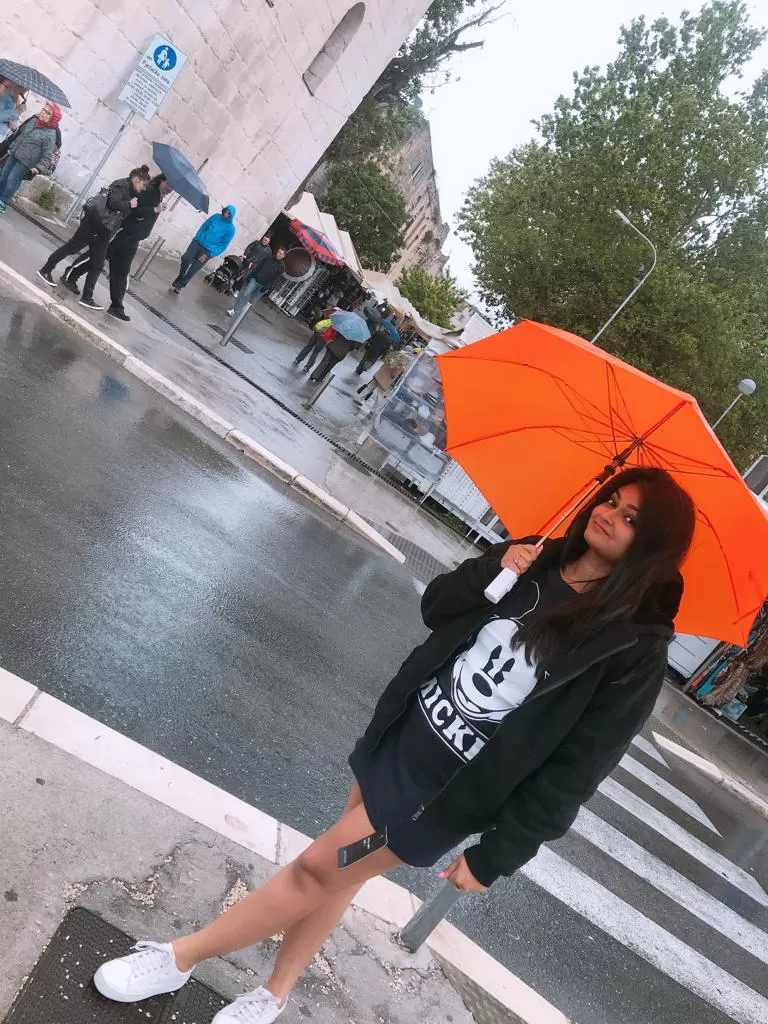 TIPS-
1-Best time to visit Croatia is Mid May
2-Book this apartment on Air bnb as Spar Supermarket ,food joints,bars and cafes are at a walking distance.
3- Numerous places over here dont accept Cards so keep Good amount of cash
4- Obvoiusly besides kunos, Euros are well accepted over here!!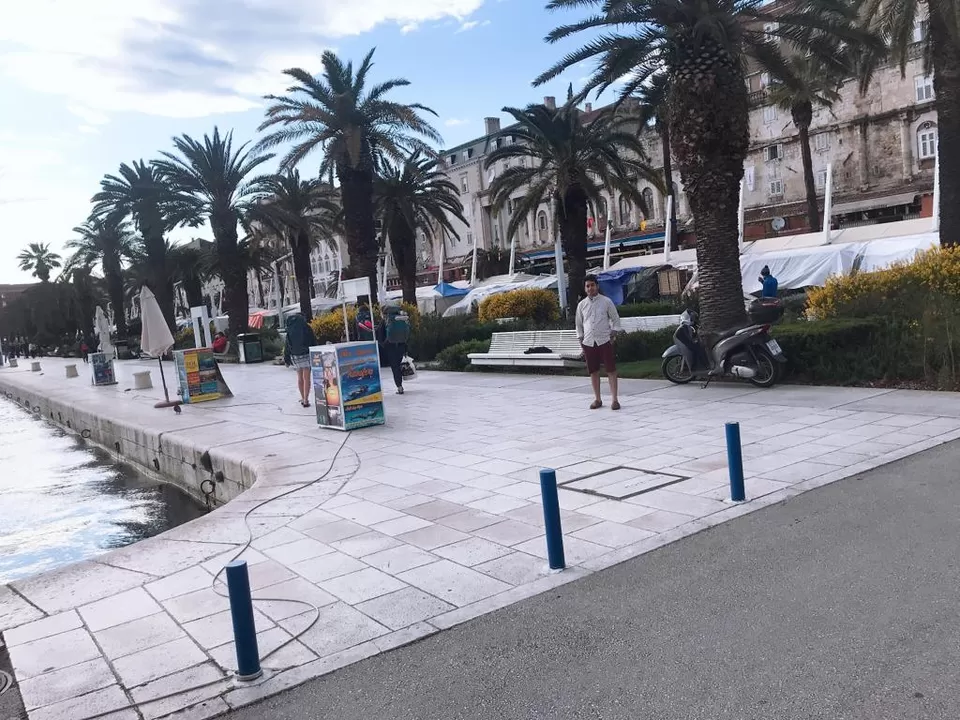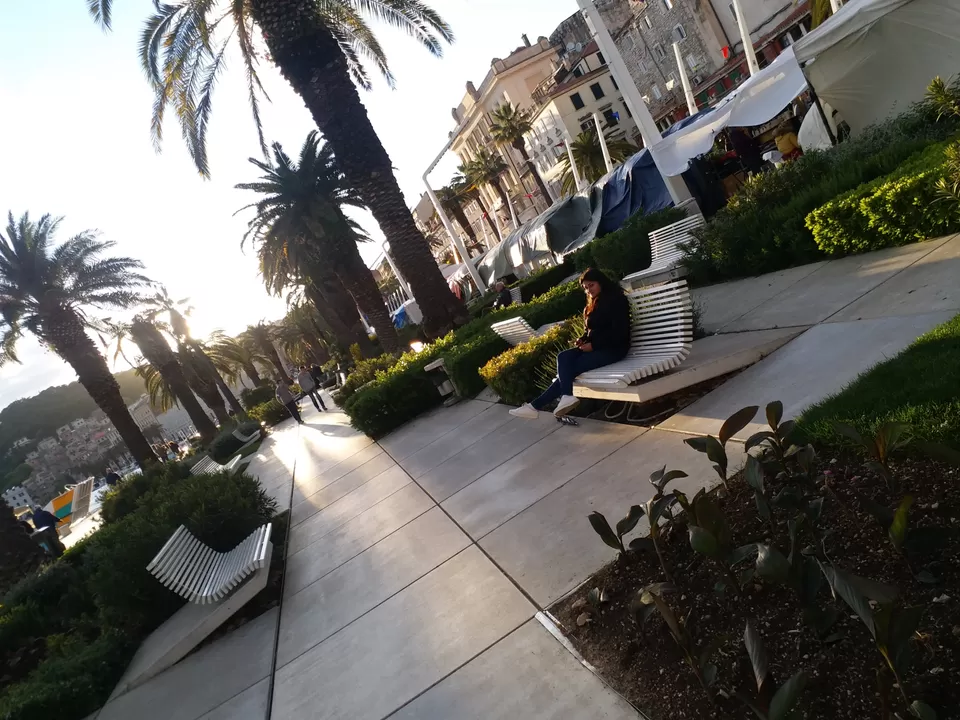 We decided to go One hour away from the city so as to run away from the rains!
Luckily for us it wasn't raining at the Park.
Tours not just charge you extra money but also the timings are usually of early morning around 7:30 so we decided to go ourselves as we need extra time for selfies!!
There's a *Natural Swimming Pool* were no one was swimming because of the unexpected cold weather!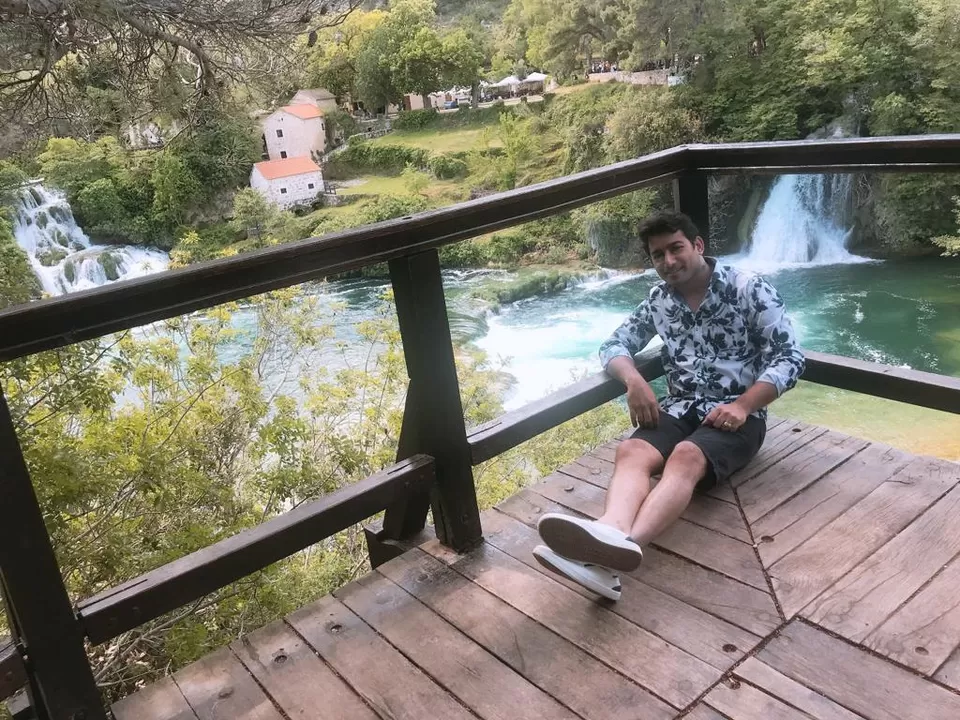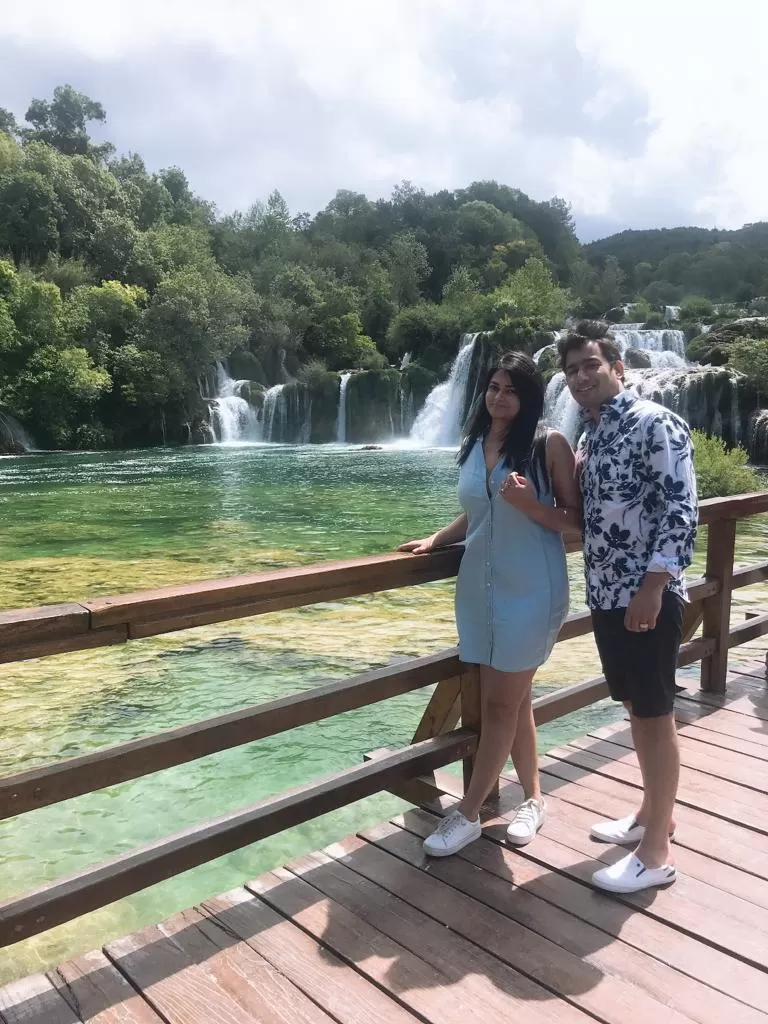 TIPS-
1-Best time to visit Croatia is after Mid May(although Peak season is July August when you can swim)
2-Book this apartment(Lazarica 3) on Air bnb as Spar Supermarket ,food joints,bars and cafes are at a walking distance.
3- Numerous places over here dont accept Cards so keep Good amount of cash
4- Obvoiusly besides kunos, Euros are well accepted over here!!

Boat Excursions-
There is a 2 hour trip to the Visovac island which is not worth the money as its all about Monastery.
So my recommendation is take the 4 hour trip which includes Visovac and the beautiful 2nd waterfall view.
Roski slap-
This is the Second waterfall and its truely amazing.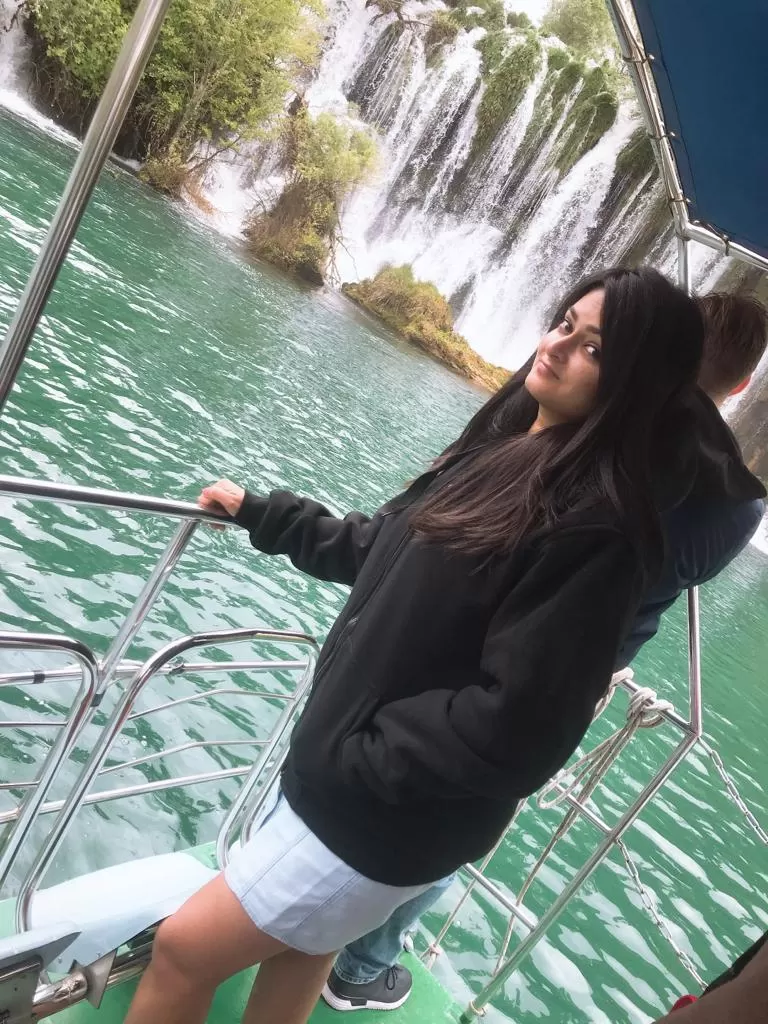 Boat has a stoppage time of 1 hour here and you can try out this local restaurant for food-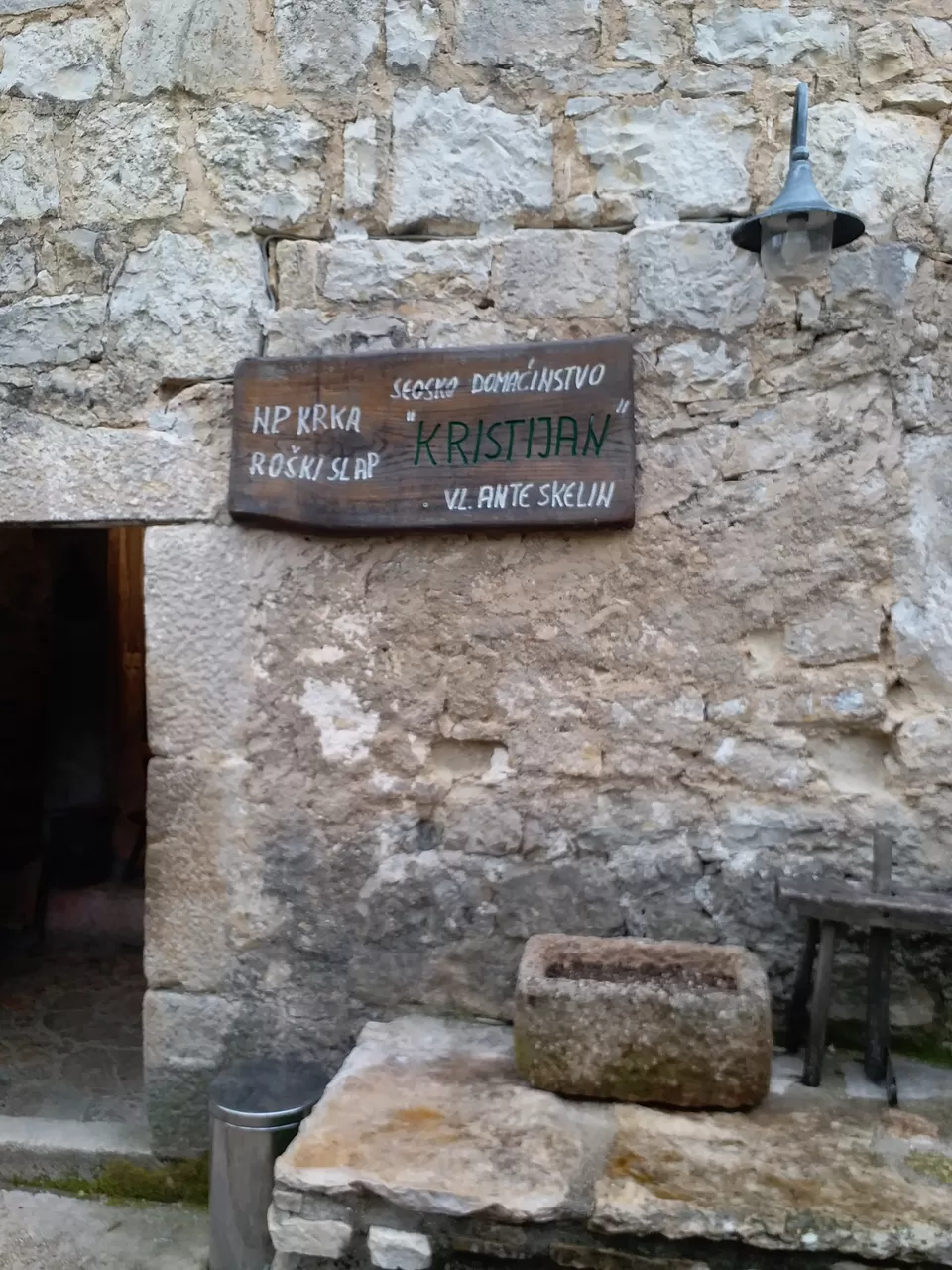 We ordered House wine which is a must try from my side.
The Lady told us about a tradition of drinking from the same mug when families get together.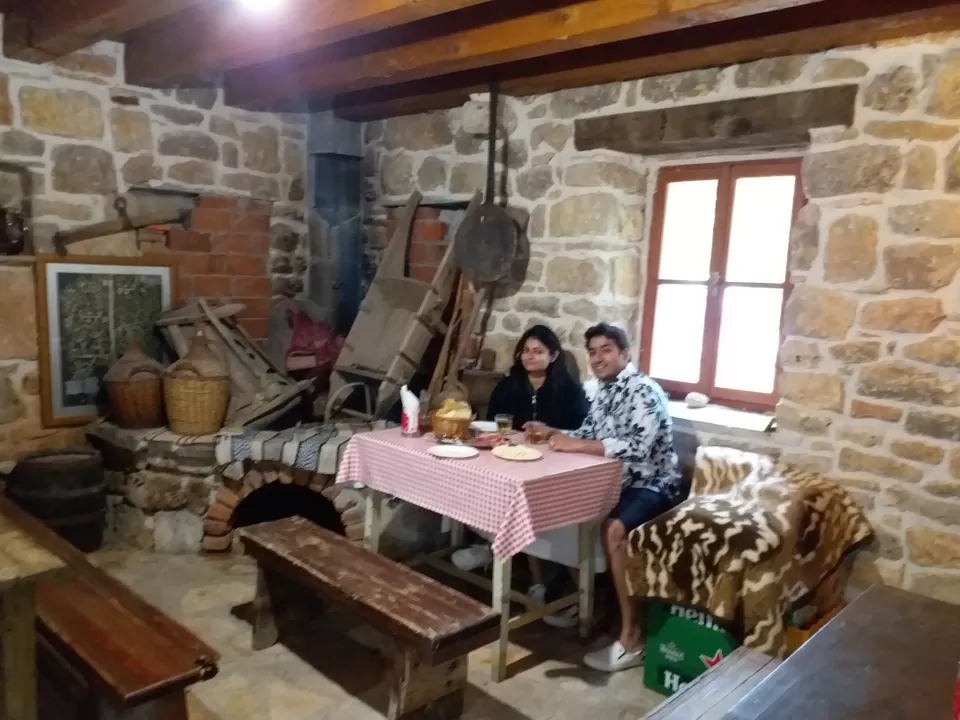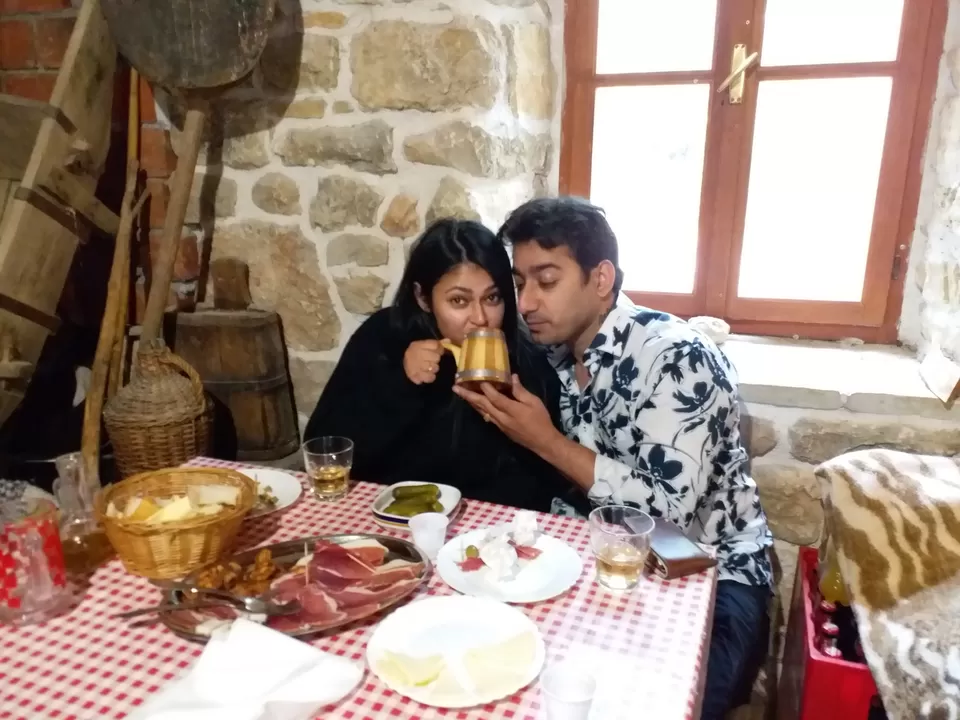 TIPS-
1- Take a Bus from Split to Sibenik(52 kuno) and then from Sibenik to park(15 kuno). The Entry Ticket of the park is 100 kuno person.
Total cost= 167 kuno
(Tour agency on the other hand will charge u minimum 200 kuno excluding the ticket)
2- Boat excursion 4 hr trip(Visovac + Roski Slap) will cost you 130 kuno per person.
3- All the above Price increase in the peak season(July and August when you can swim!)
After a tiring day all you want is foooood!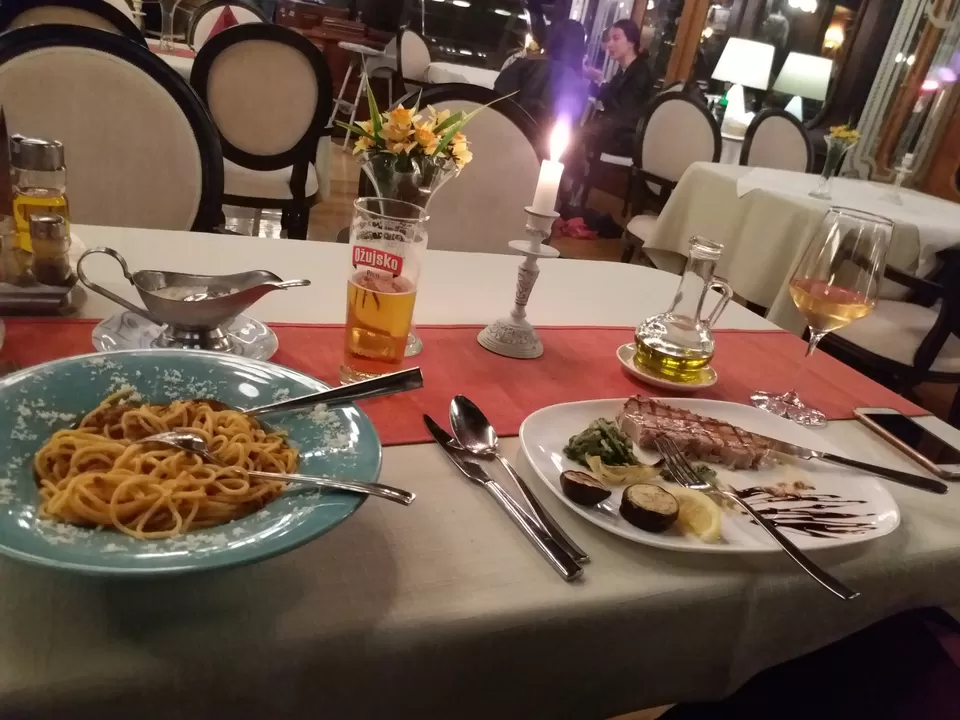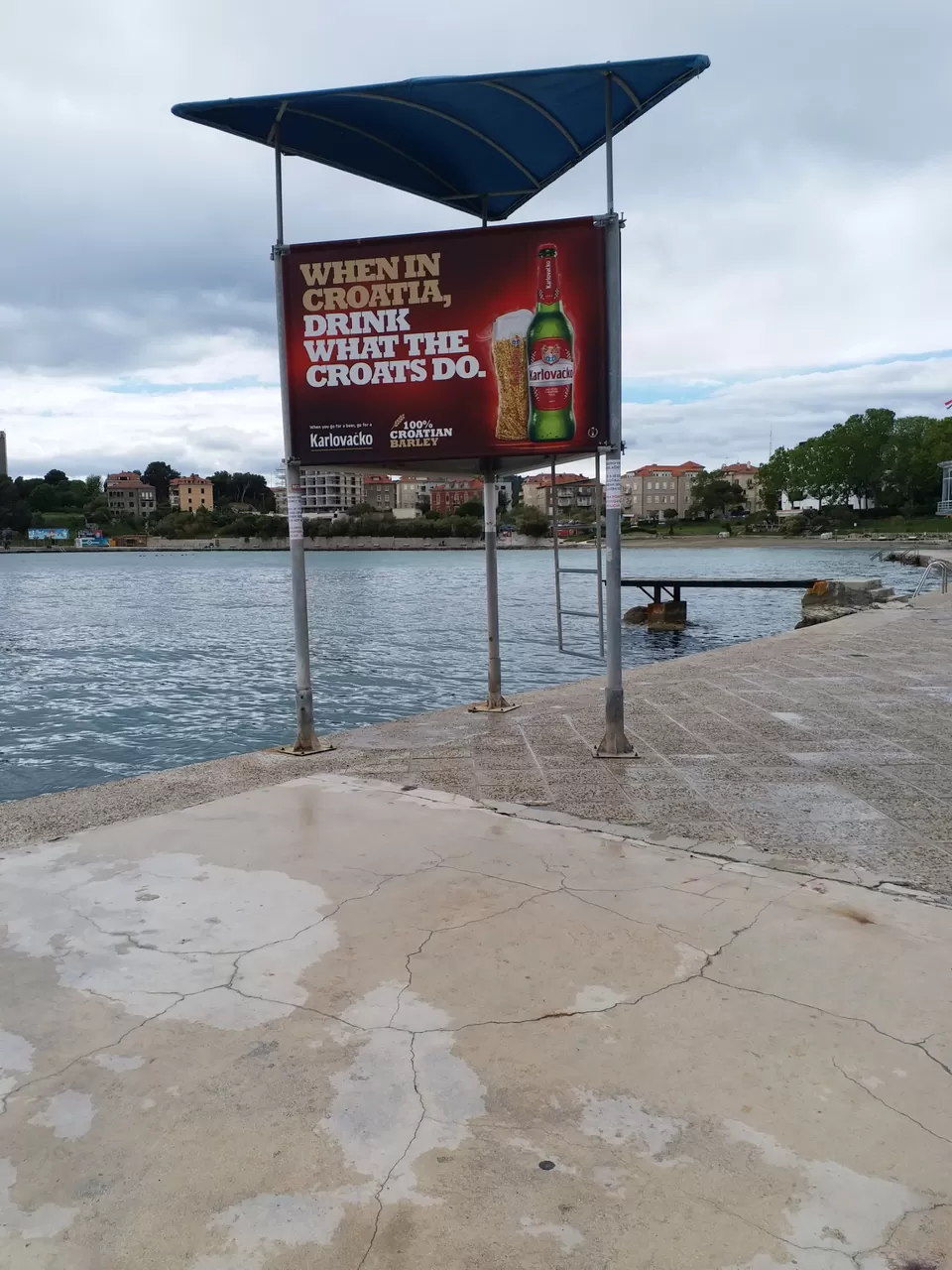 Like all other countries their Local beer Ozujsko is also good.
Always wanted to get myself clicked at one of the Castle where Game of Thrones was shot so this was always on our list.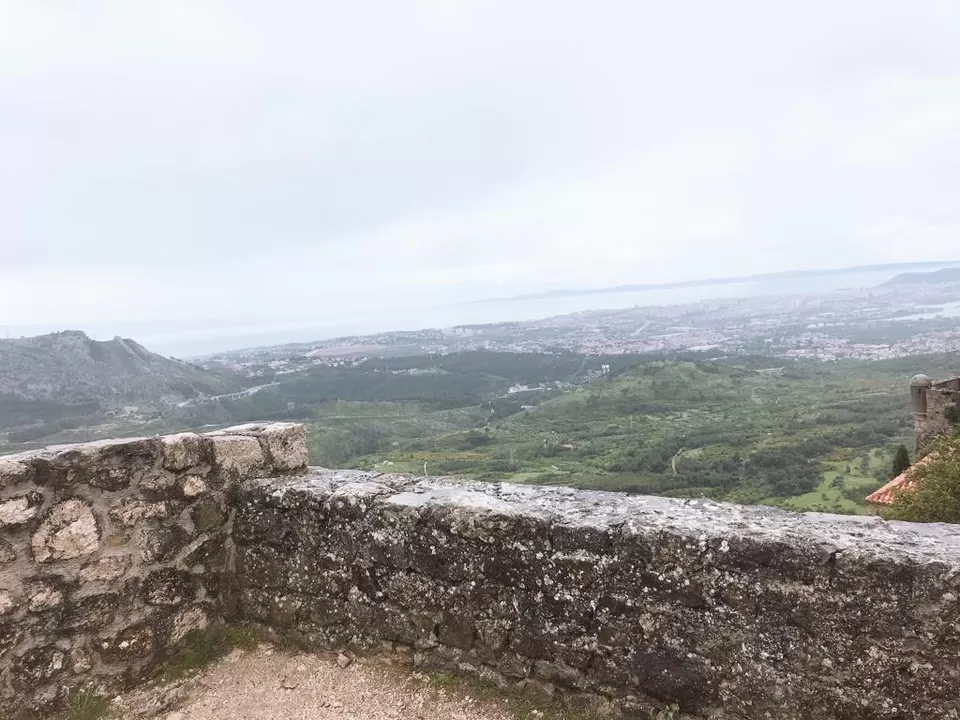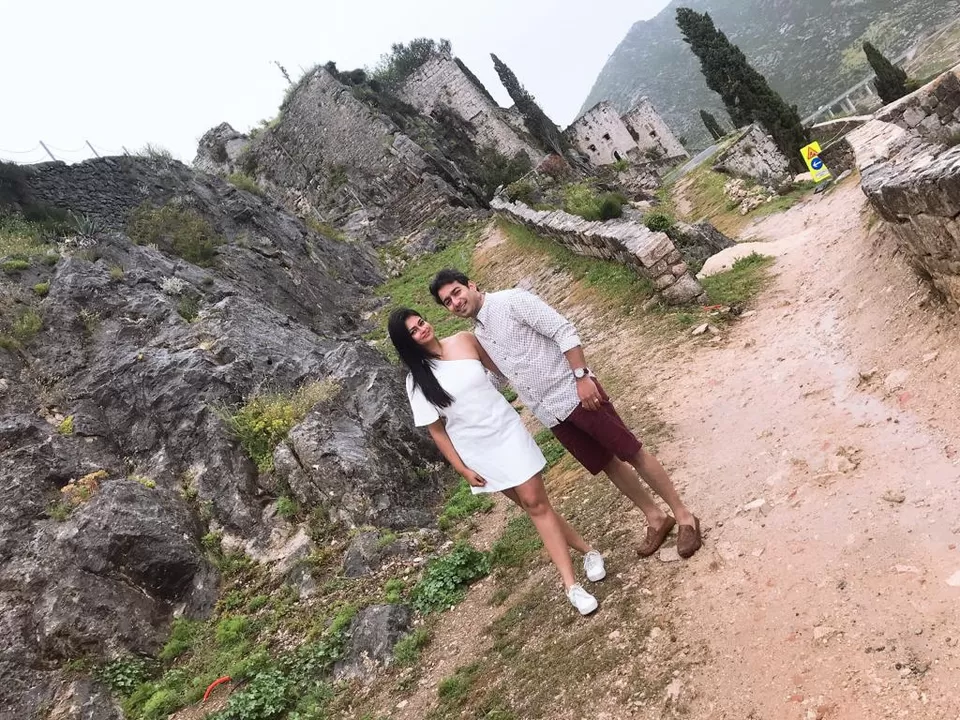 TIPS-
1- Travel by Uber as it wil charge you between 60-100 kuno depending on time slot. Because as I said if you opt for a tour it may take you to places which you dont want to cover.
Example- The Entry ticket of Klis is 60 kuno which includes 2 attractions in this price.
I was not interested in visiting this second attraction 'Etno Agro Park' so I came back!
2- This way You can save time and cover another Tourist spot in one day.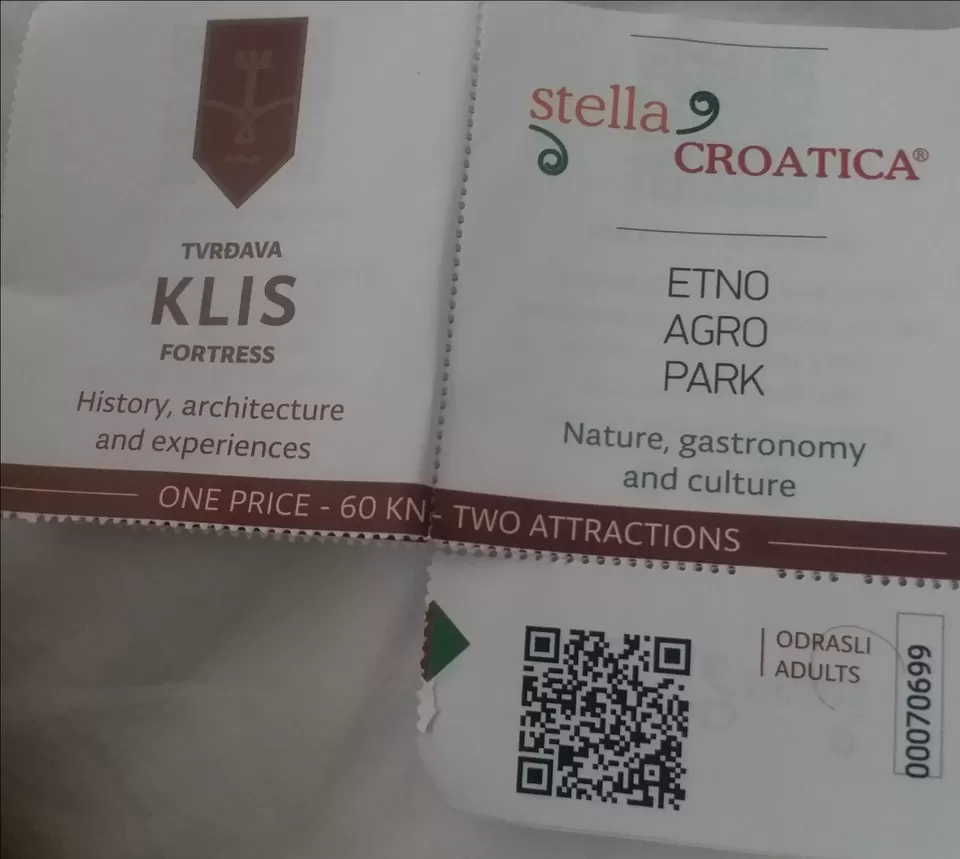 As I was told by the Local people its one of the most famous beaches to visit here..the reason may be because its a white sandy beach!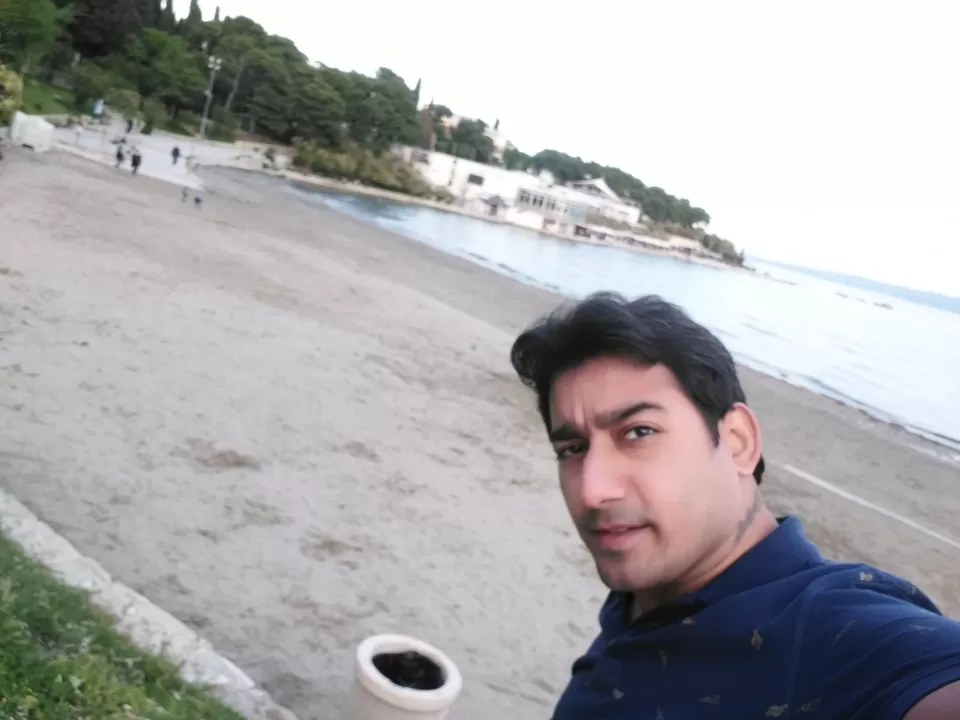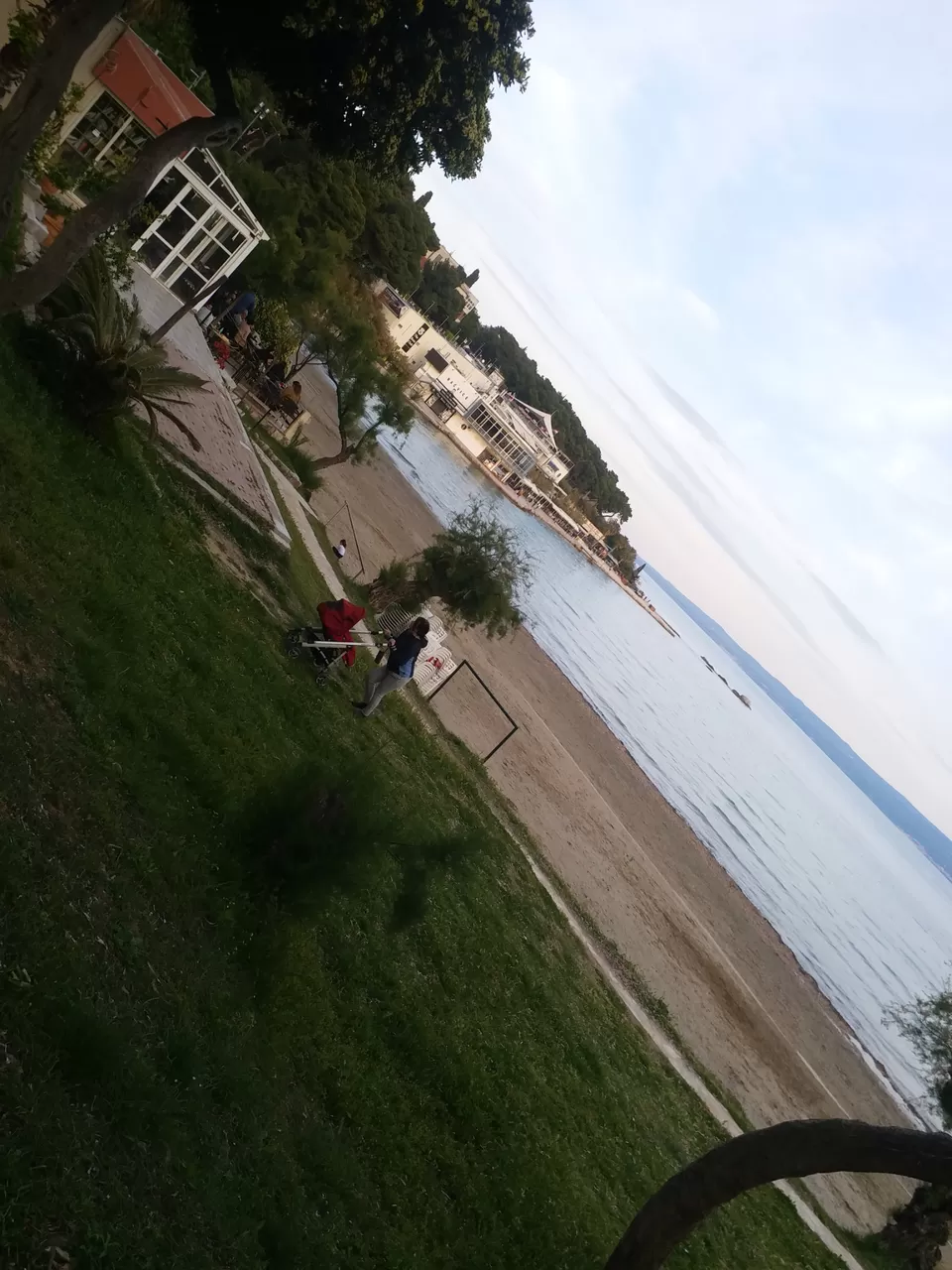 There are many Bars around the beach and we chose this and our decision turned out to be really good!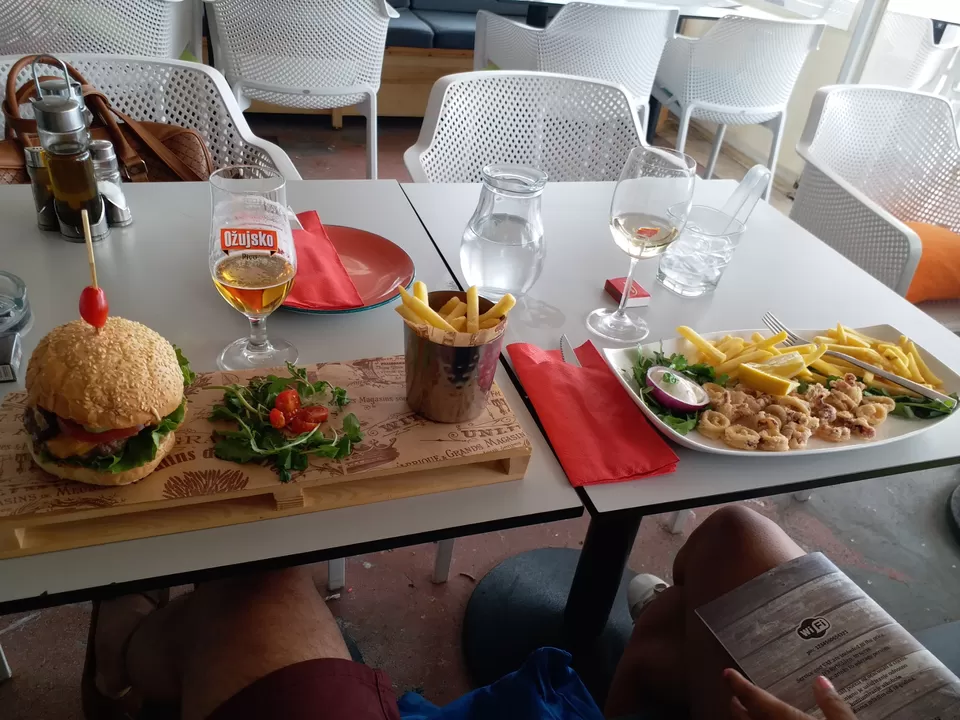 Sudamja- The Birth day of the City!
Every year on 7th May people of Split Celebrate this day in remembrance of Saint Domnius
It had been raining non stop since 3 days but today weather became so good and sunny which me realize that Saint Domnius truely holds the city of Split😍
Although the celebrations start almost 10 days prior to this day but on this day You can see huge crouds pouring in since morning.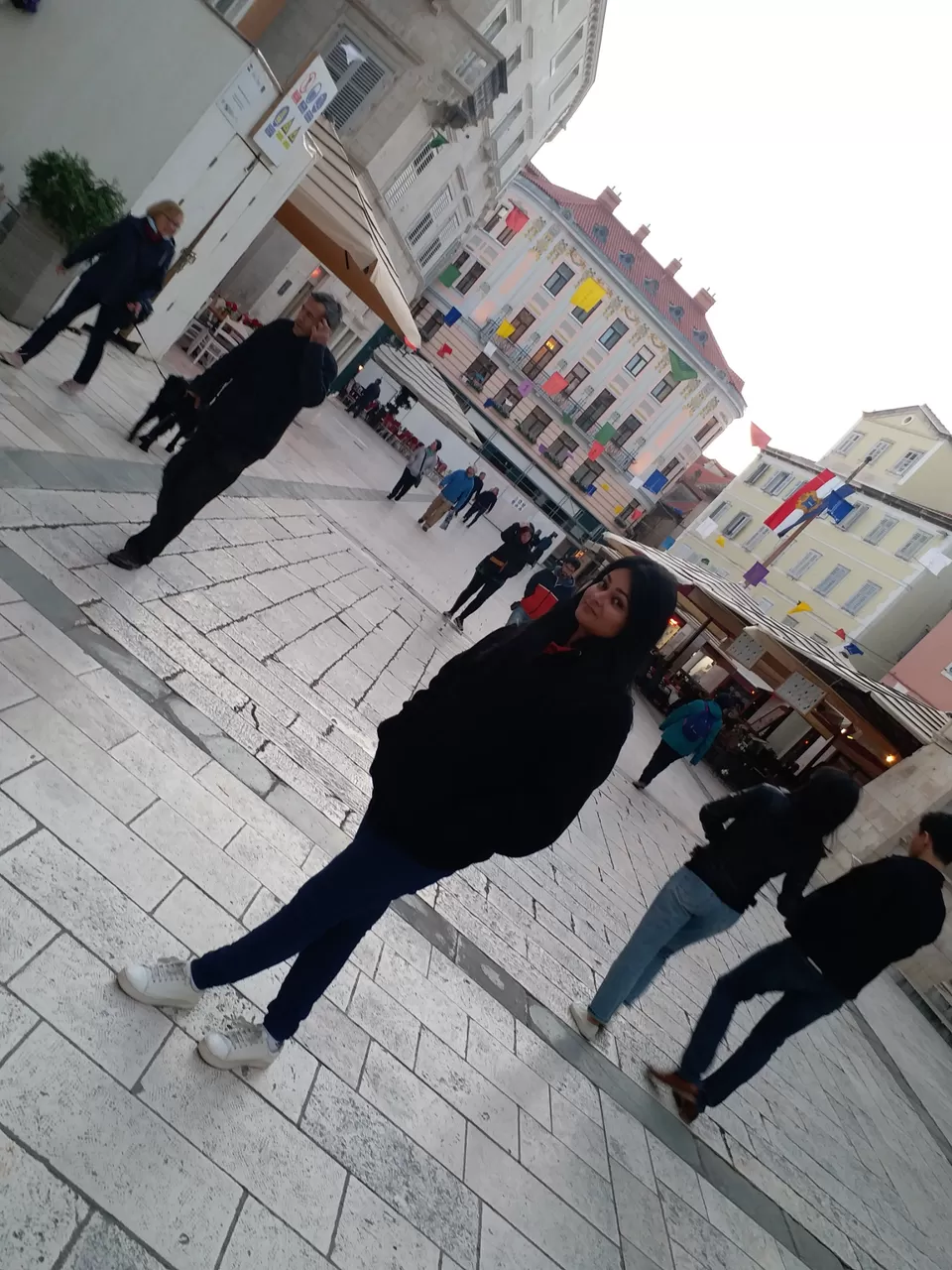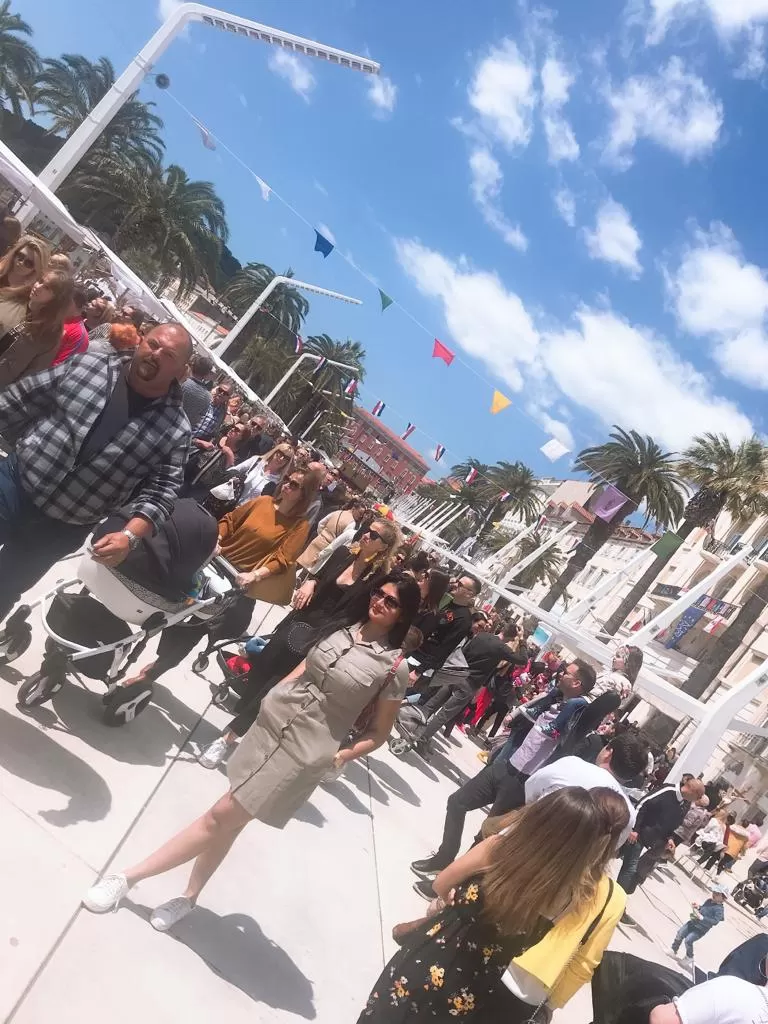 U will hardly find a place to sit since morning and the moment You do just grab it!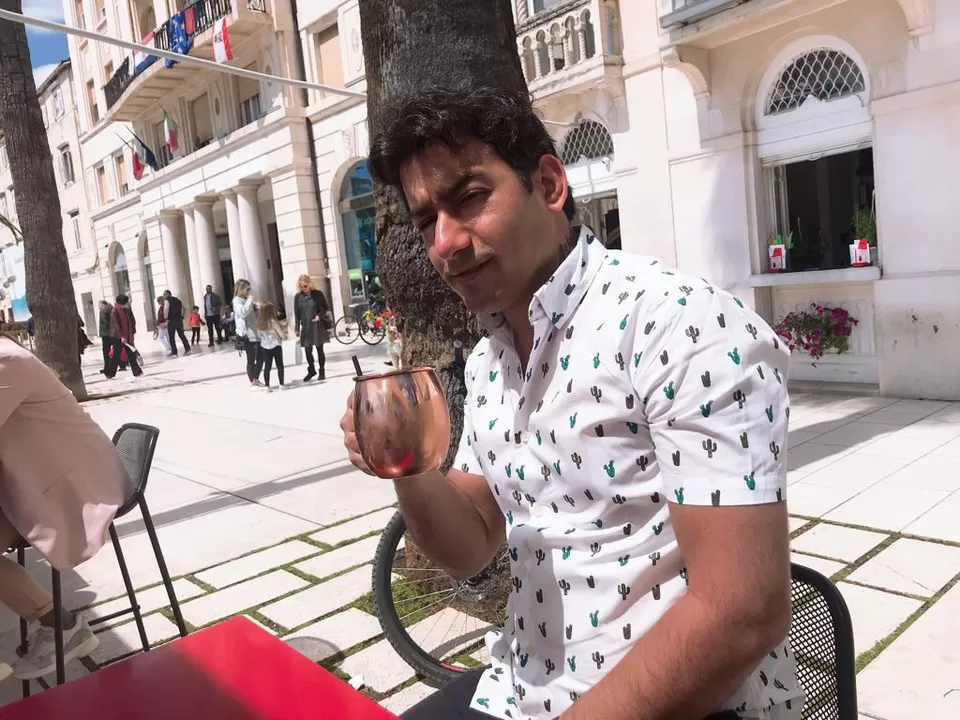 Just like Numerous bars this place only serves drinks so we had to look for a place to eat now!
Cause its festival mode we ordered another wine alkng with Fish( SVJEZA RIBA SA POV)