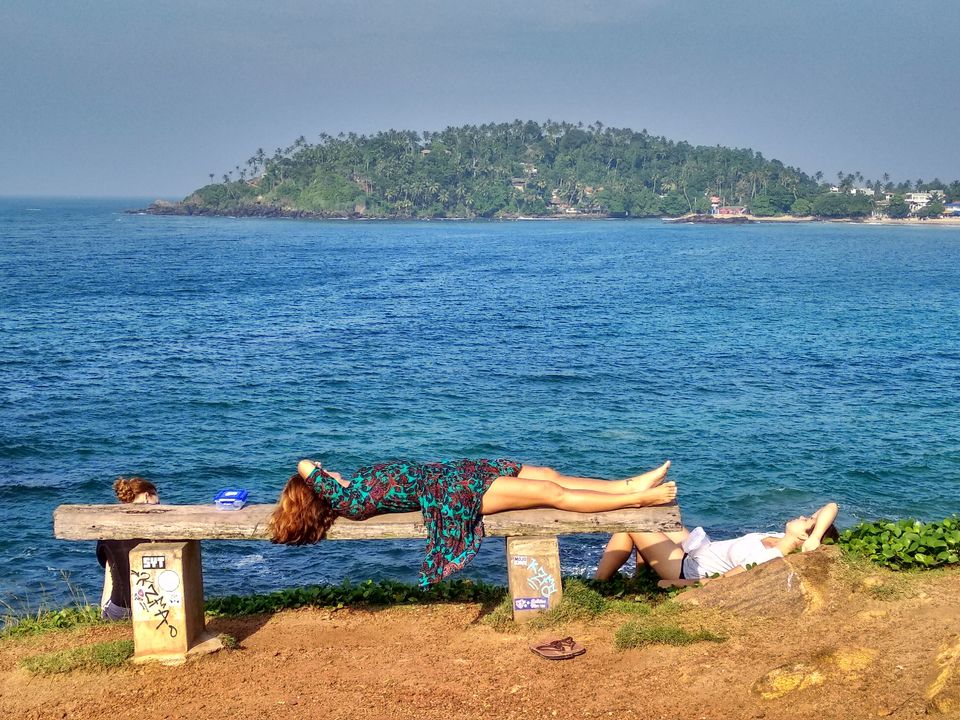 There is one island near by Mirissa beach, where you can see beautiful view of Indian Ocean and beautiful of Mirissa beach.
This is the Island from where 1st picture is taken which is mentioned in above post.
Mirissa (Sinhala: මිරිස්ස) is a small town on the south coast of Sri Lanka, located in the Matara District of the Southern Province. It is approximately 150 kilometres (93 mi) south of Colombo and is situated at an elevation of 4 metres (13 ft) above sea level. Mirissa's beach and nightlife make it a popular tourist destination. It is also a fishing port and one of the island's main whale and dolphin watching locations.