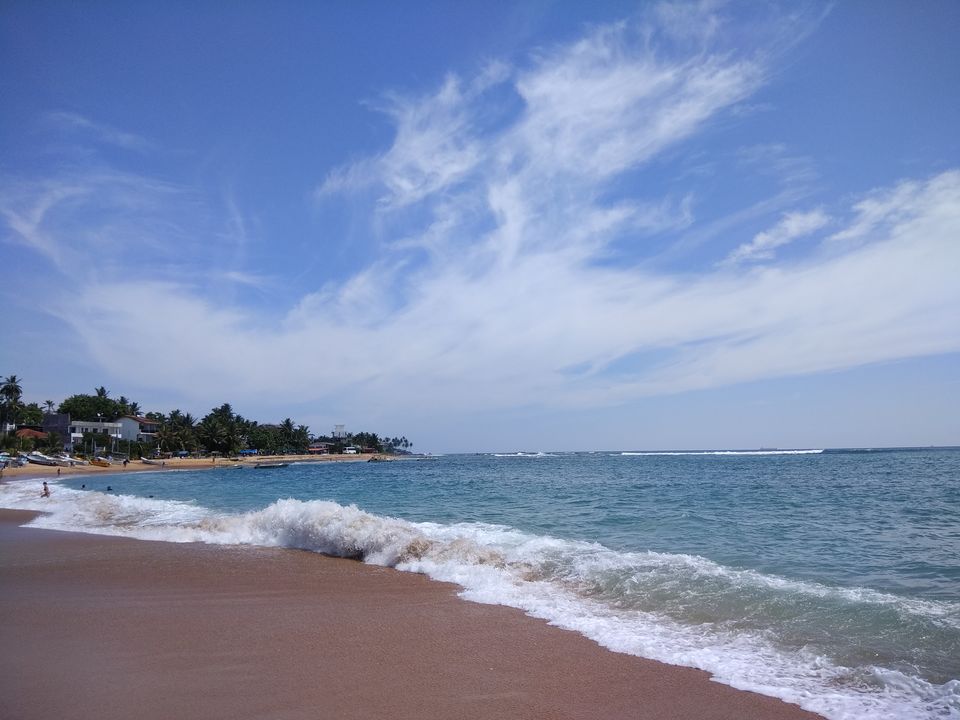 Pearl of Indian Ocean, Sri Lanka is famous for its small islands, picturesque beaches and plethora of activities associated with the water that includes whale watching, snorkeling, surfing and others. Fascinated with the idea of exploring as many as beaches I can with the limited amount of time was thrilling, adventurous and at the same time offered me space to pause and cherish each moment of this journey.

My sister and I are very different in terms of traveling style; while she believes in exploring places giving ample amount of time to each destination. I am enthusiastic in discovering and visiting as many places I can no matter if I get exhausted at the end. But with Sri Lanka, we both found our common grounds in terms of beaches and cafes.
Though many people think that most of the beaches are same but with our travel, I realized that every beach has its own story, own way of expression and association with nature and life.
In our first destination at Colombo, we visited Galle face green that faces Indian Ocean with a narrow beach a beautiful respite in the hustle bustle of Cosmopolitan capital. The waves are welcoming, serene and peaceful in the mornings and afternoons- you can actually bathe and swim in peace, and experience serenity sitting either on the sand or the ledge above.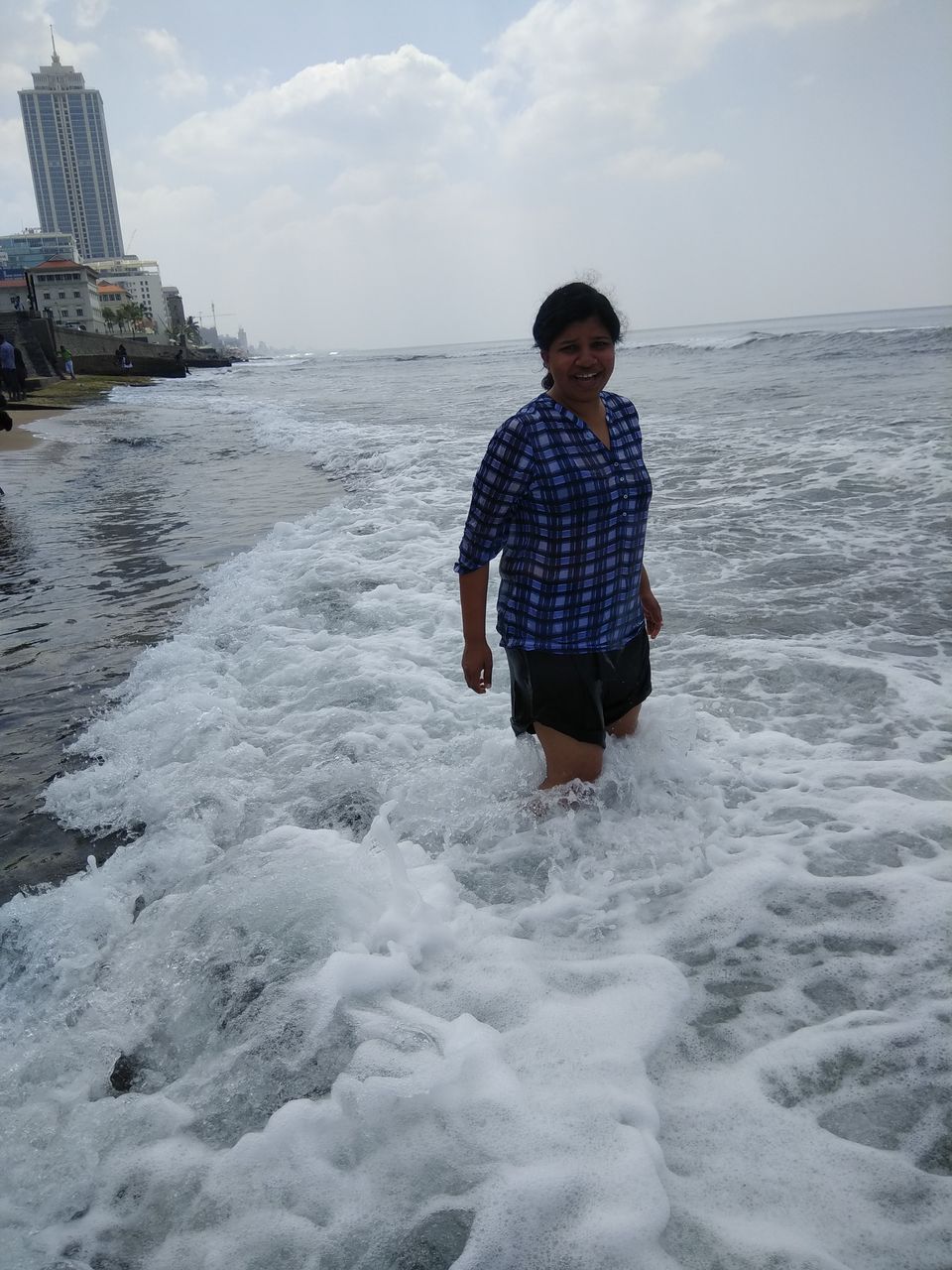 But in evening the waves are roaring and dramatic – not advisable to go inside however the beauty of night with the waves definitely entraps the attention.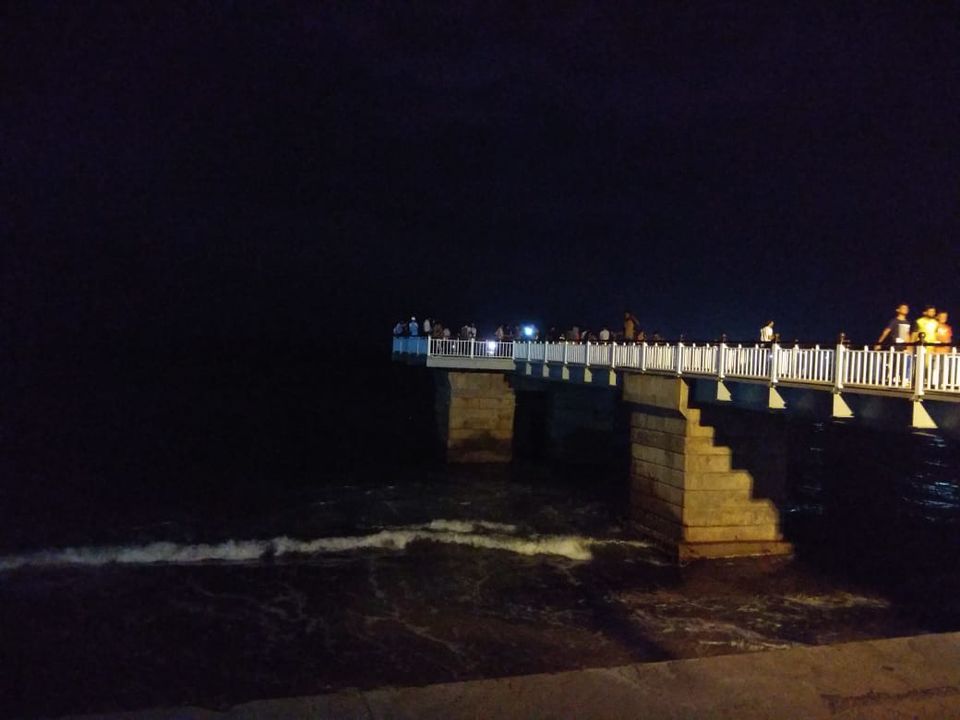 The next beach on the list was Bentota beach. There are primarily three ways to reach Bentota- you can hire a personal cab which is a costly business, bus which can pose difficulty in terms of traffic and for heavy luggage and thirdly train. There are three to four trains that go from Colombo Fort railway station to Matara – 6.30 am, 8.30 am, 1.30 pm and after that, it takes about one and half hour to reach Bentota by this train.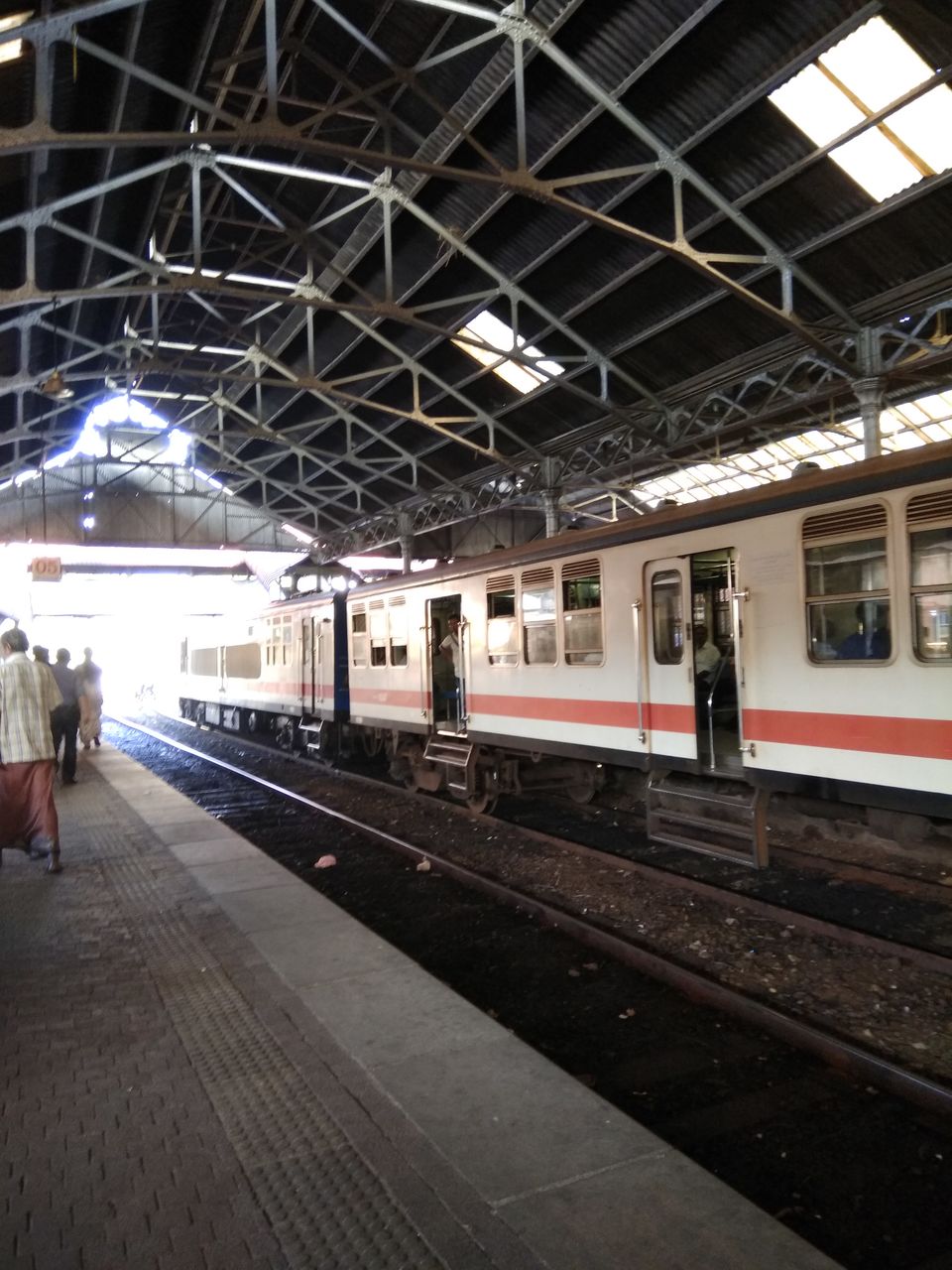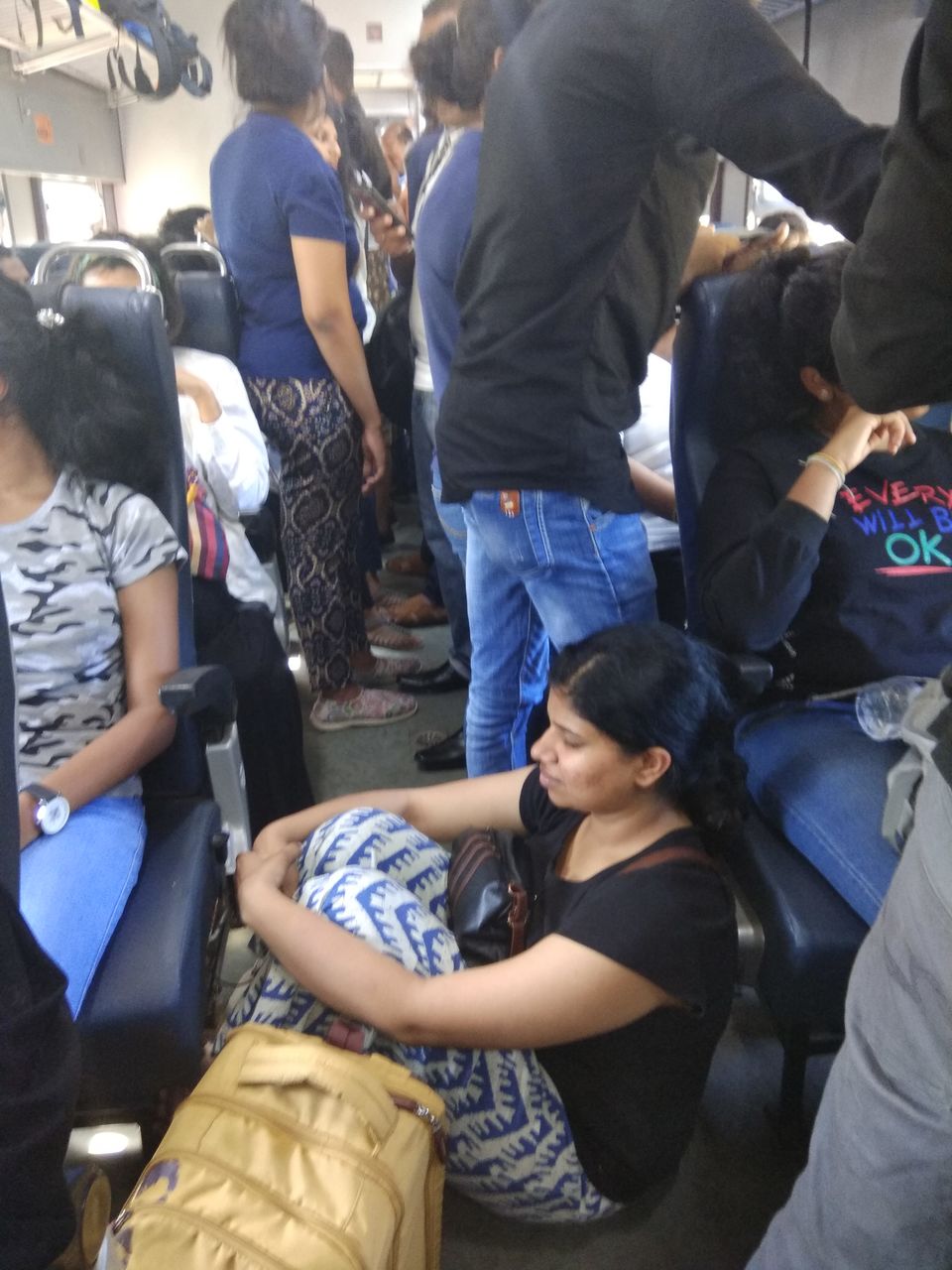 We boarded train at 8.30 am, thinking it would be most convenient way of traveling but were proved wrong because of huge crowd. I still feel it's better and cost effective way to travel, word of advice- take 2nd class ticket but be prepared for crowd. Our homestay was just 5 minutes away from the railway station, so we quickly settled in.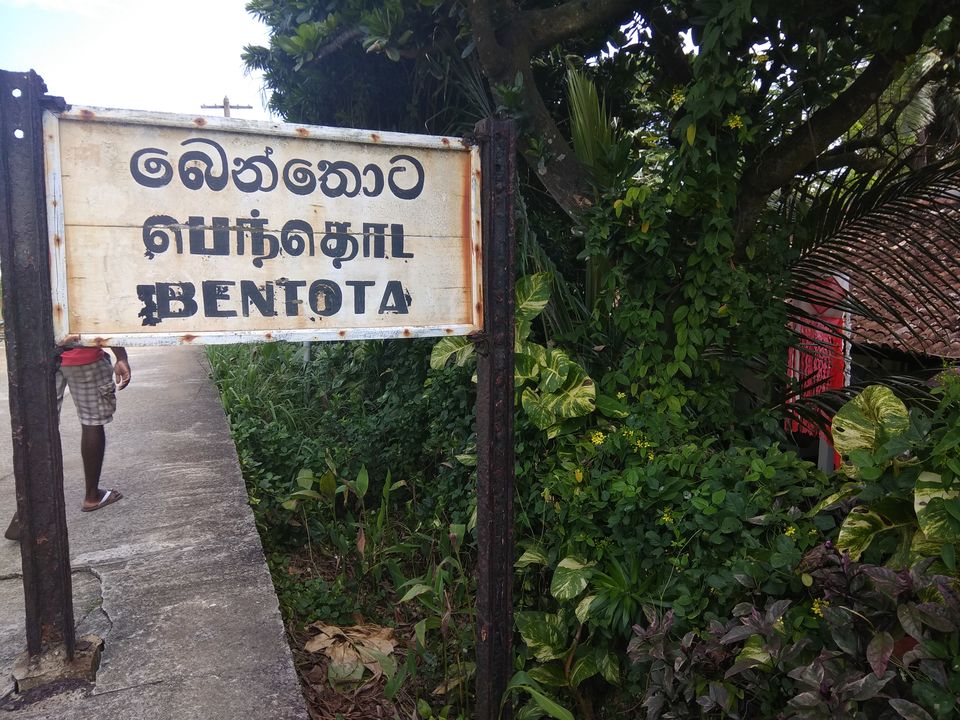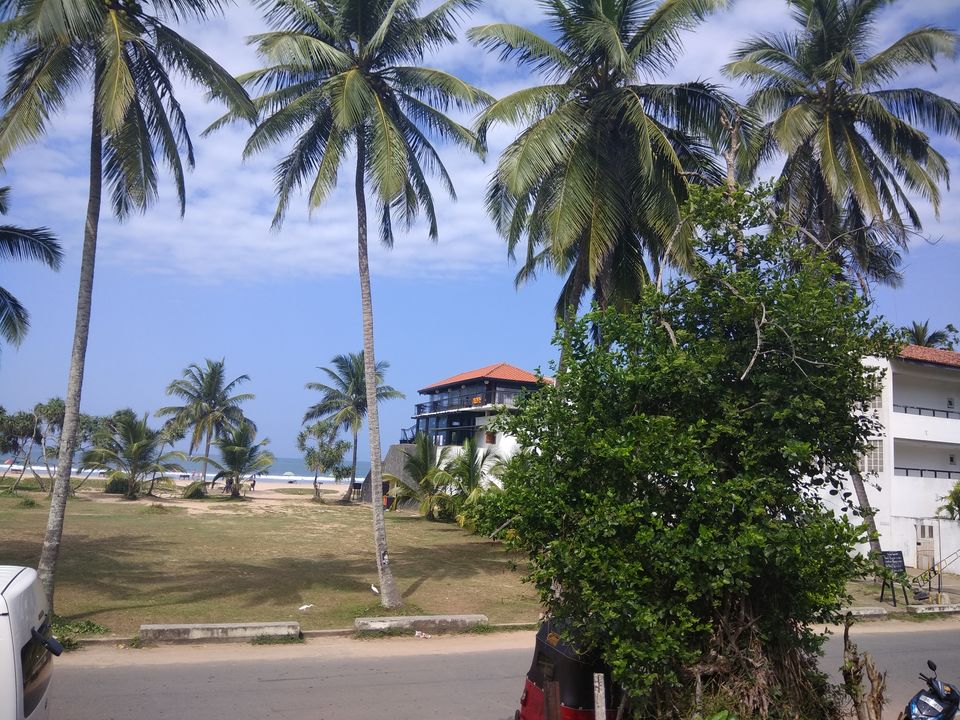 To experience the intimate beauty of lagoons, mangroves and animals in their natural habitat, we hopped on the River Safari. It began with motor boat riding in the simple river water crossing the Buddha statue, slowly and steadily we explored the dense and intimidating caves formed of mangroves. As much as it looked serene, it was bit scary especially when we encountered lizards and crocodile! I was wondering how this space holds on its natural beauty in times of extreme commercialization. River safari was definetly a mesmerizing and a must do thing in Bentota. They charge about 2000 LKR for 2 people along with free to and fro to the hotel.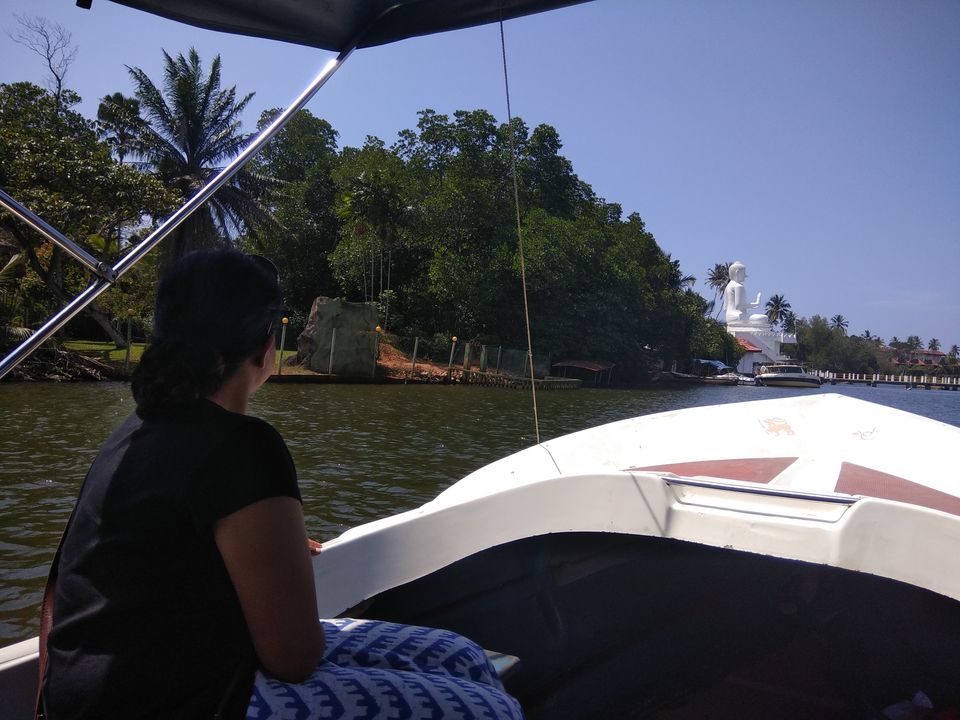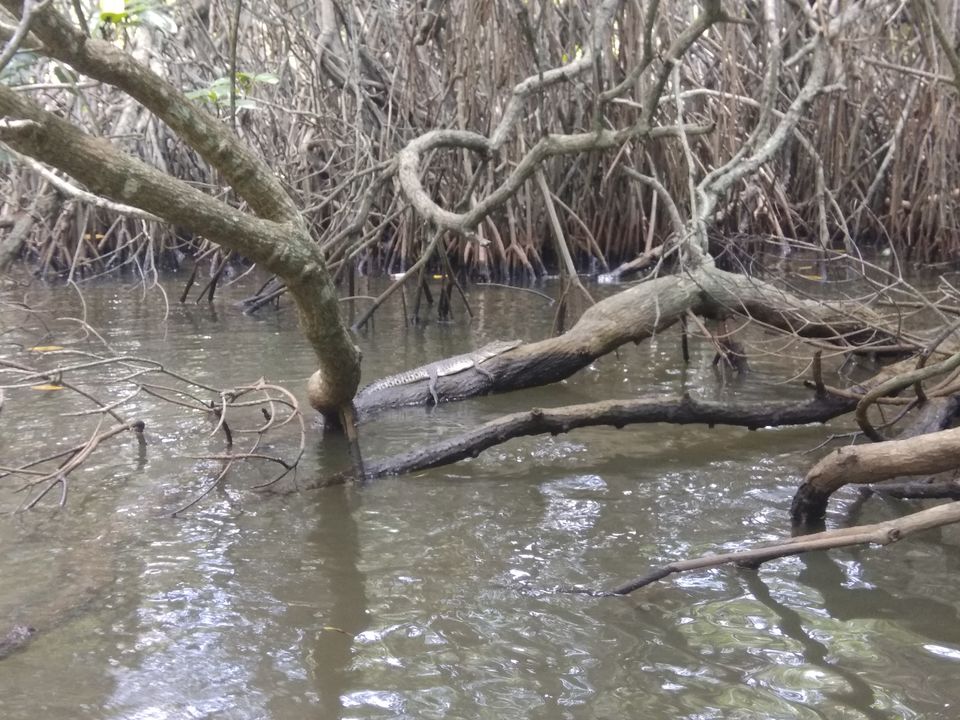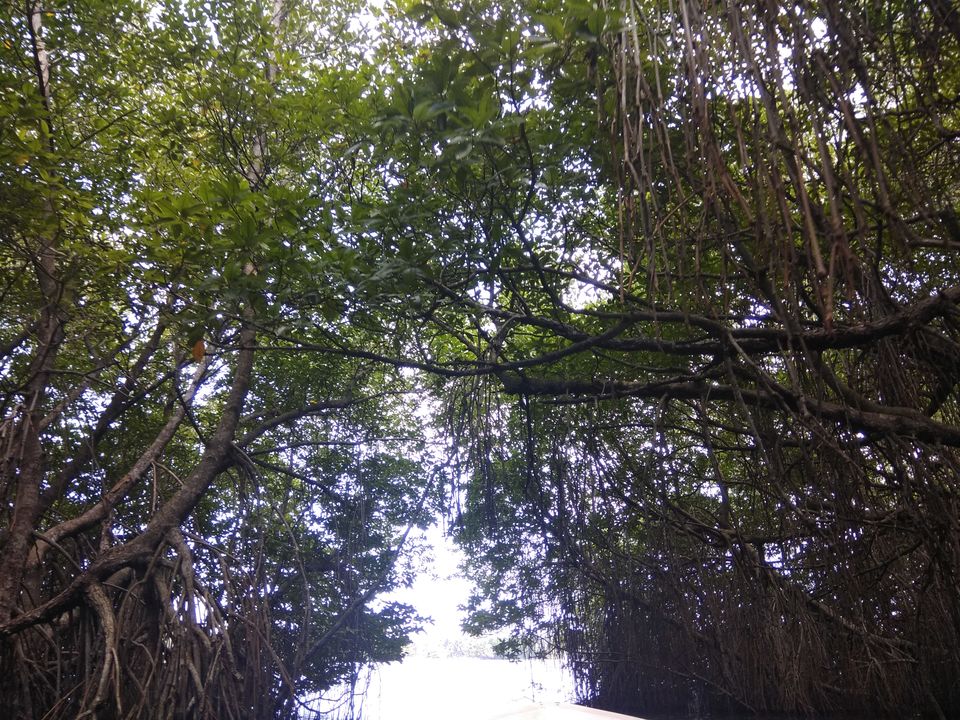 After having a simple lunch at homestay and quick nap, we went to Bentota Beach. Though it's one of the popular beaches of Sri Lanka, it was relatively quiet with less number of diverse tourists. It was quite a sight to witness; there were bikini clad women either relaxing or conquering the water, there were burkha clad women who were watching ocean with a glint of hope and joy and there were others who were wearing shorts- some hesitant to step in the water and some just ready to expand their horizons.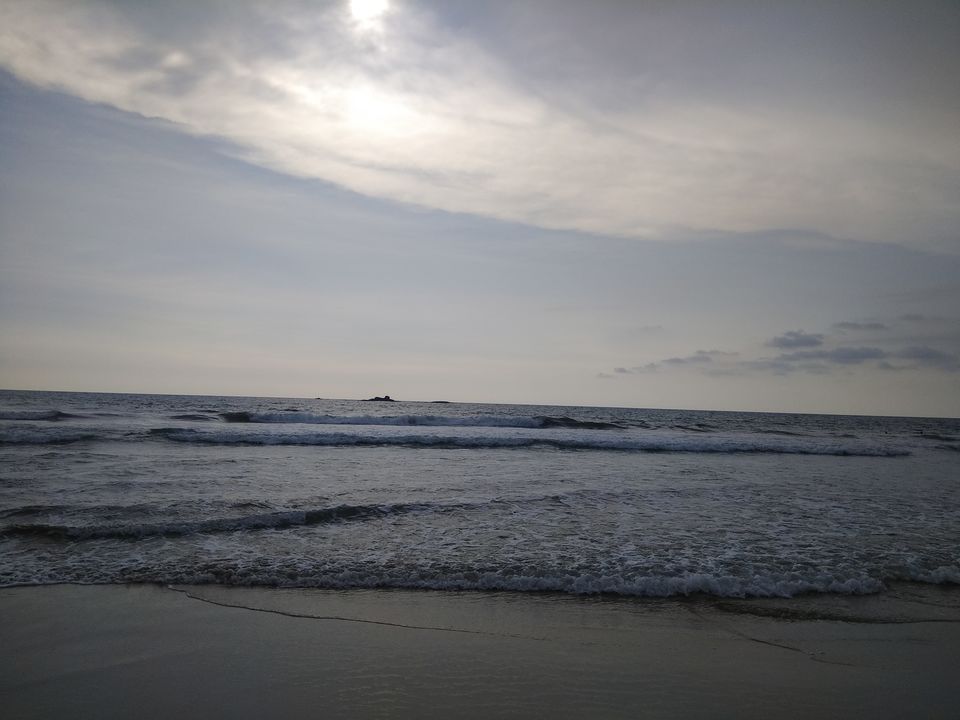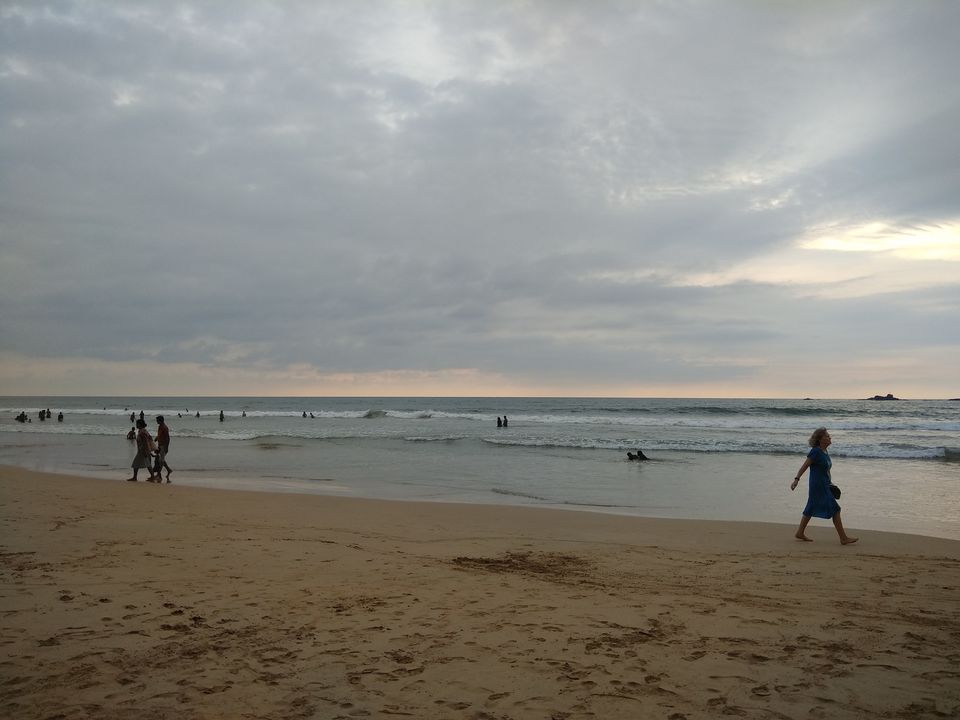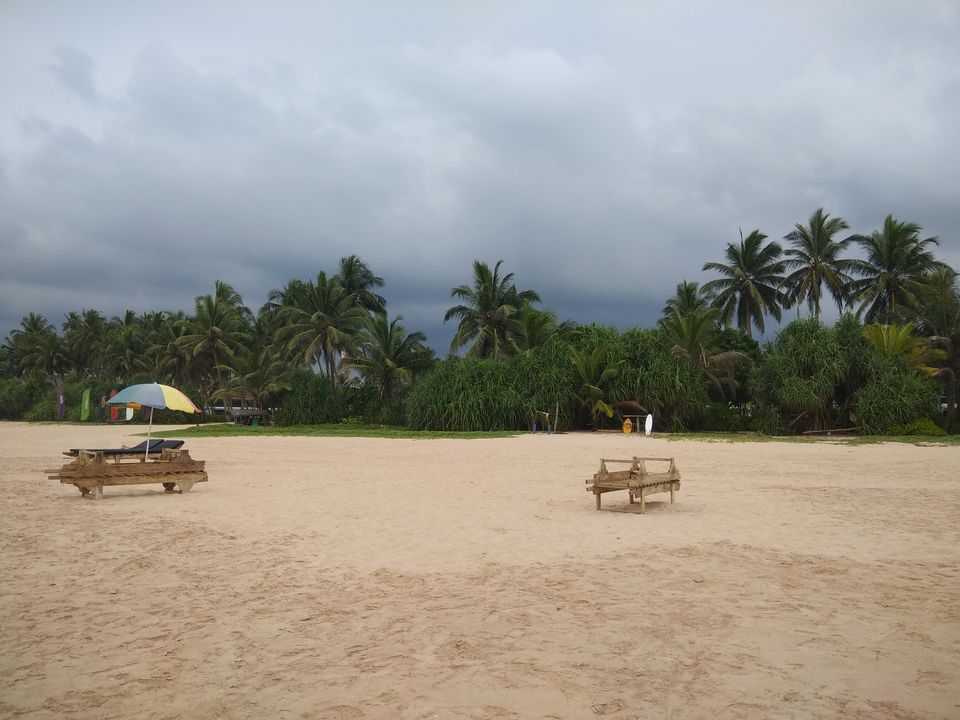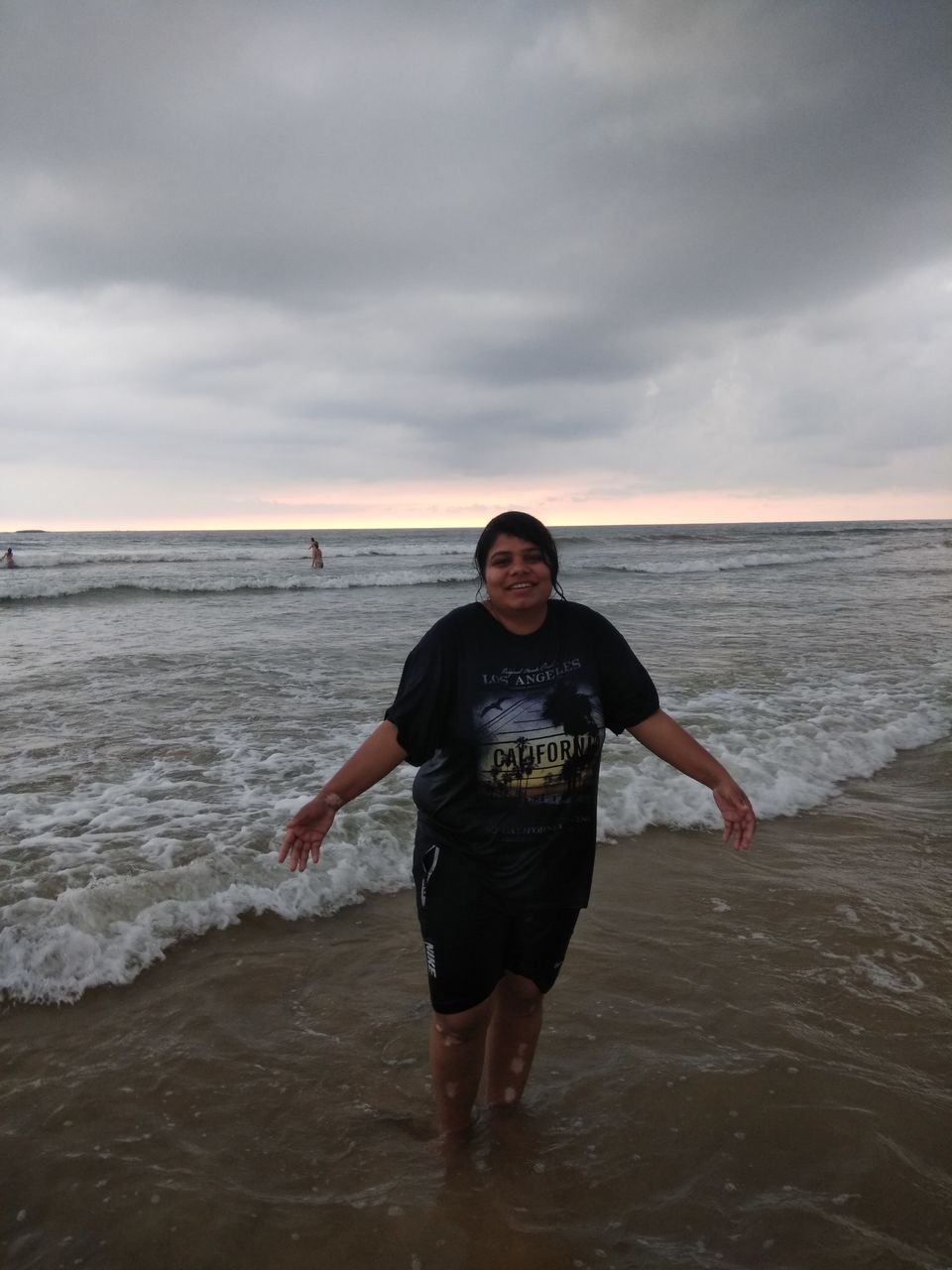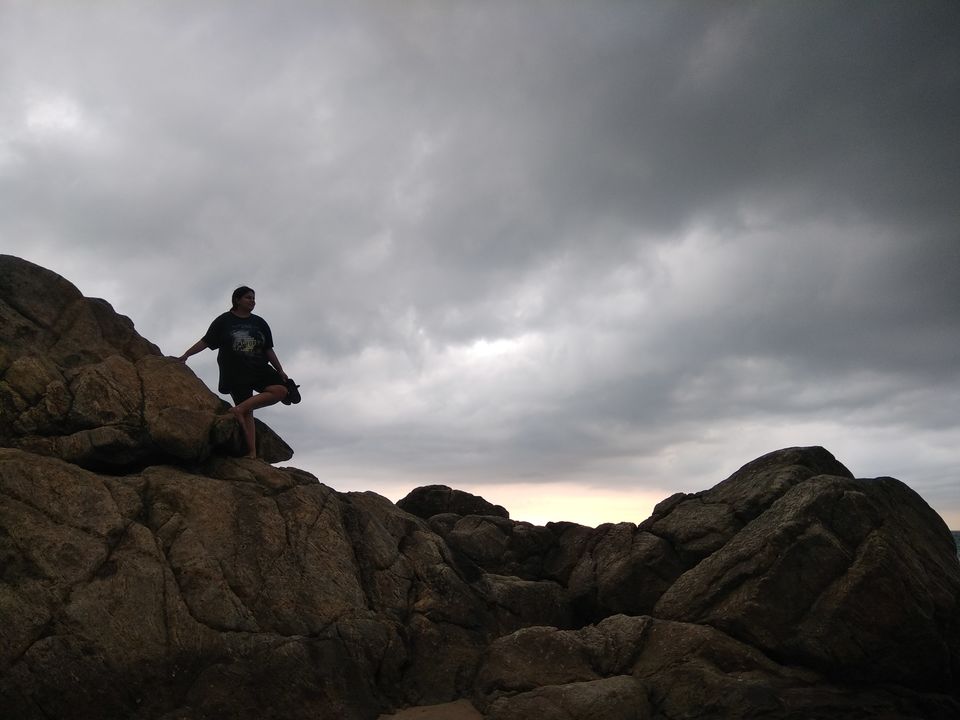 The waves were inviting to go deep in the water, no unexpected flurry that could surprise you and seems like they whisper love and calm to the people who were embracing their desires to dive into the ocean.
We enjoyed the bathing and swimming in the water for quite some time, spend time sitting on the golden sand of the beach thinking and reflecting as to how lucky I am to have this surreal experience and then it started raining! What could be more enticing then this – alluring sunset, beautiful beach and rains all at the same time. After some effort, we found tuk-tuk that dropped us at a small café in the town area where we had coffee and sandwiches. With our soul and stomach fulfilled we walked through the market; the small shops, friendly people and endearing tea shop uplifted our mood.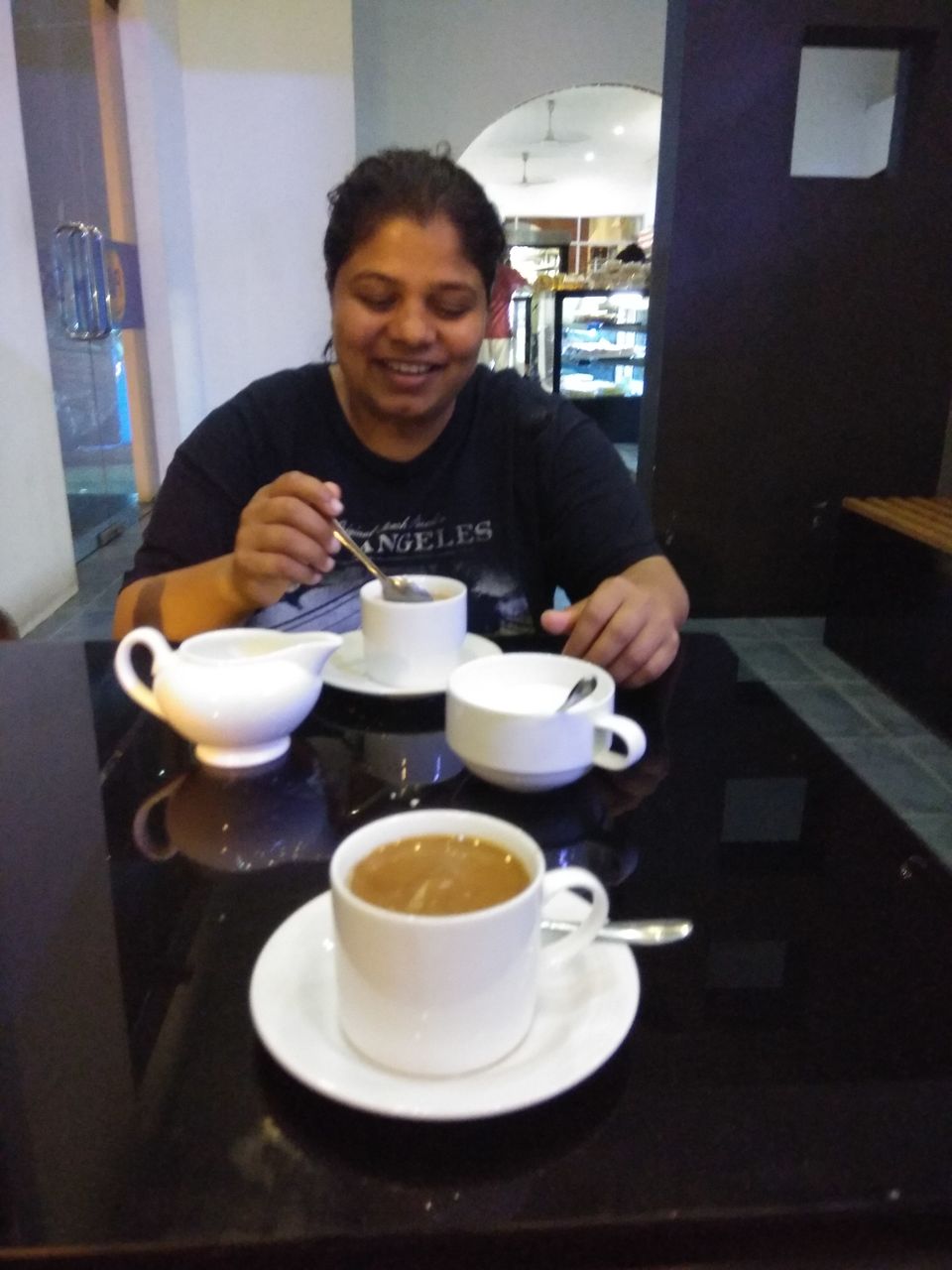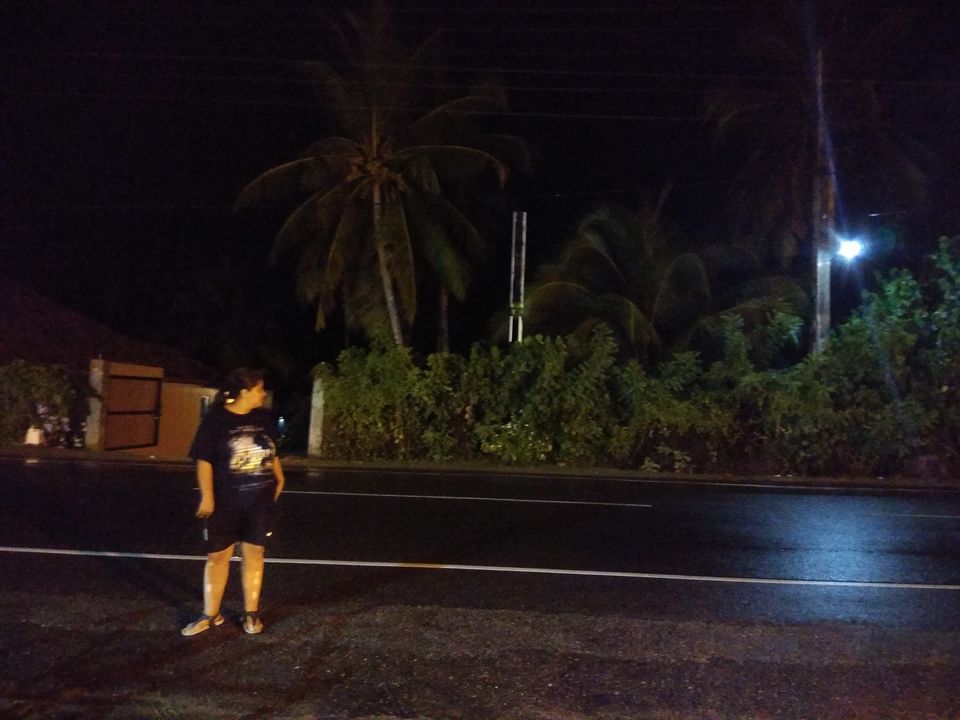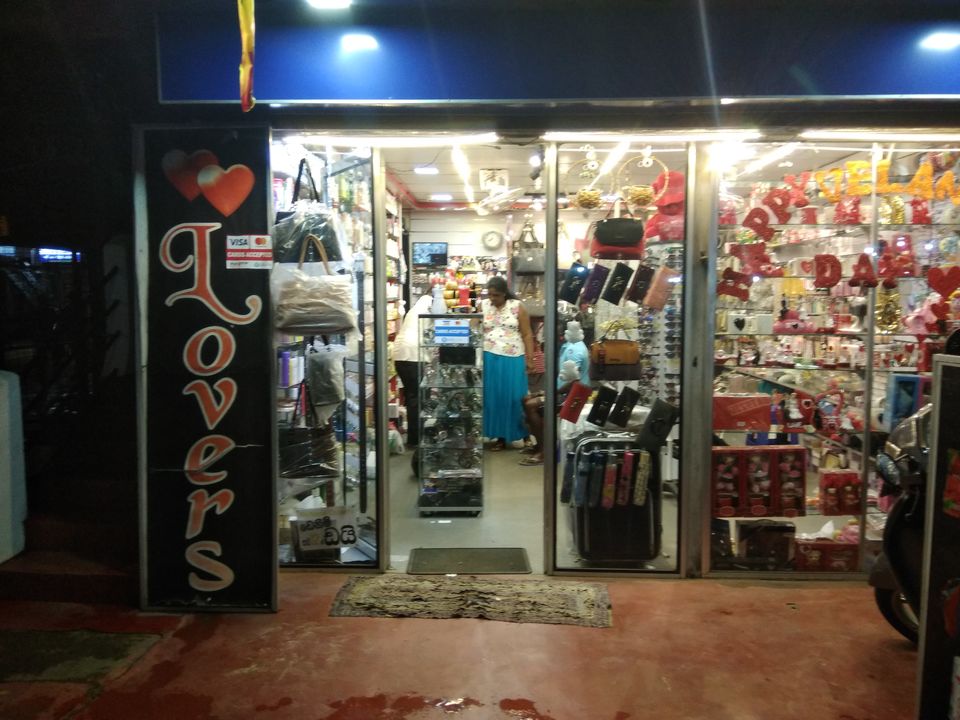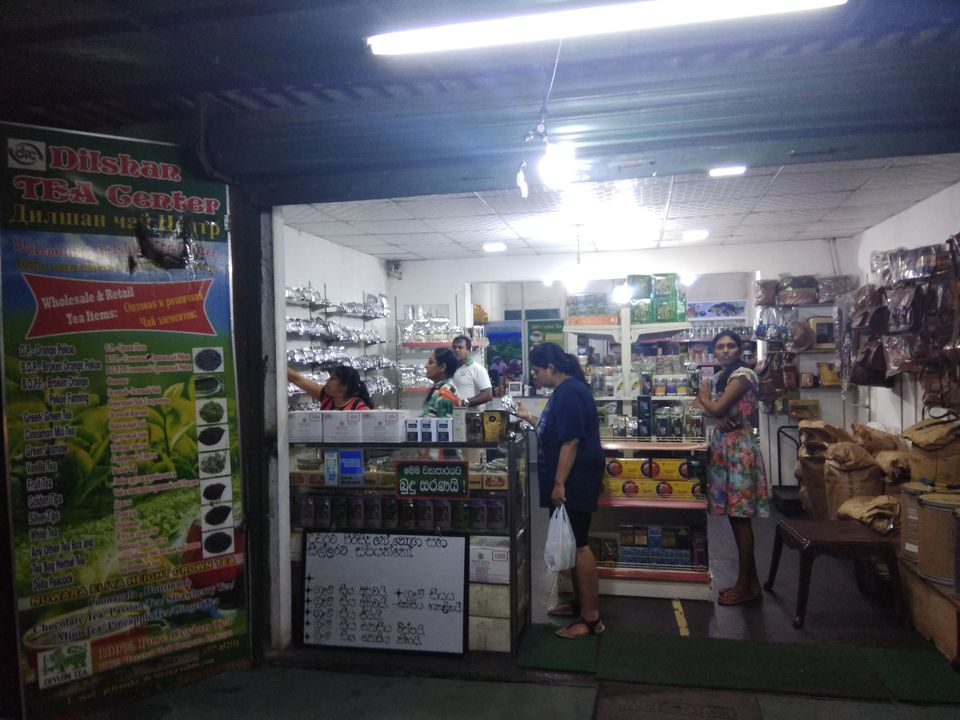 Since this travel was more of impromptu exploration of lot of beaches, I had booked a hotel in Mirissa which is about one and half hour drive by tuk-tuk or car. After lot of contemplation and thinking on which way to go by, we hired tuk-tuk for 5500 LKR with a special request to stop at different beaches for 30-45 mins each! It was one hell of a ride as we moved through the beautiful roads carved into the nature's trail.
The first beach that we stopped by was Hikkaduwa - wide, sandy beach with huge number of surfers riding the ocean waves. The waters may look calm along the shores but the waves are very unexpected and dramatic – one time you may be standing in the calm waters and next you would be thrown back with the flurry. This beach attracts lot of tourists, but there is this young and relaxing vibe to it which made me feel welcomed and we dived in the waves freely.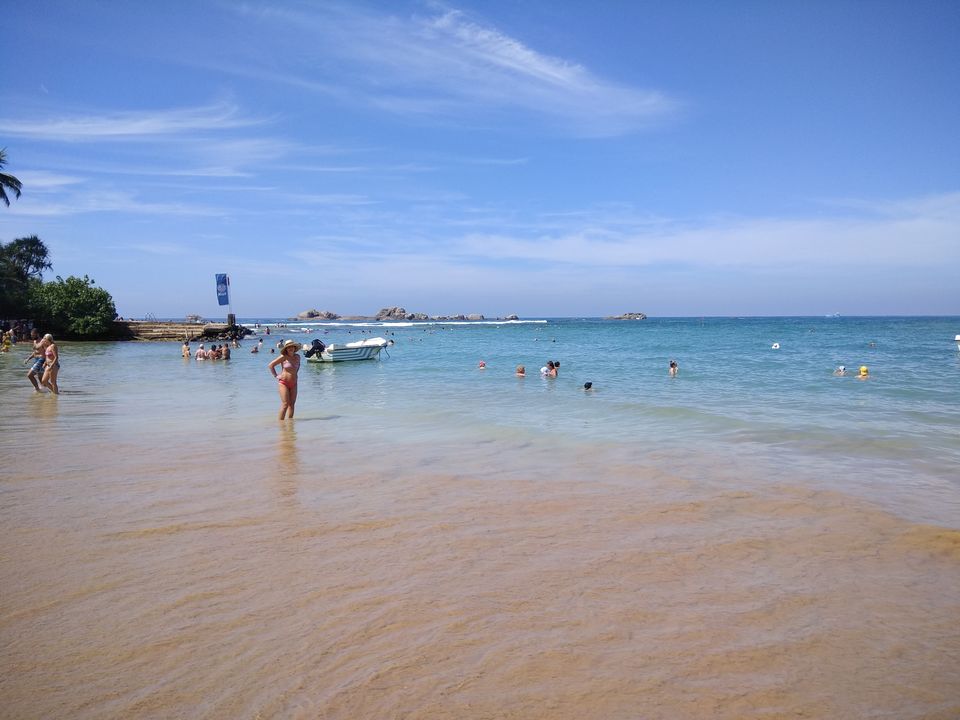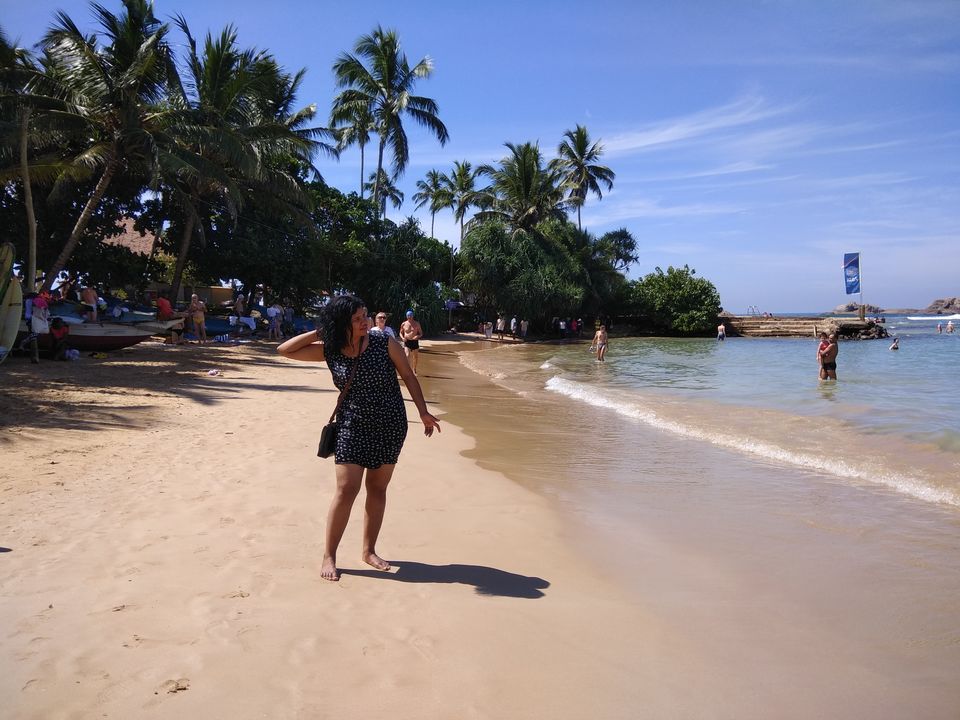 A UNESCO world heritage site, Galle Fort is a delight in many ways! Built by the Dutch, Galle's core is the Fort, a walled enclave surrounded on three sides by the ocean. It is a complex of attractions, because in addition to the walls and the old buildings there are several museums, antique shops, lighthouse, bell tower, jewelery workshops, a Church and a mosque inside. Wandering through the lanes you'll pass stylish cafes, quirky boutiques and impeccably restored hotels owned by local and foreign artists, writers, photographers and designers.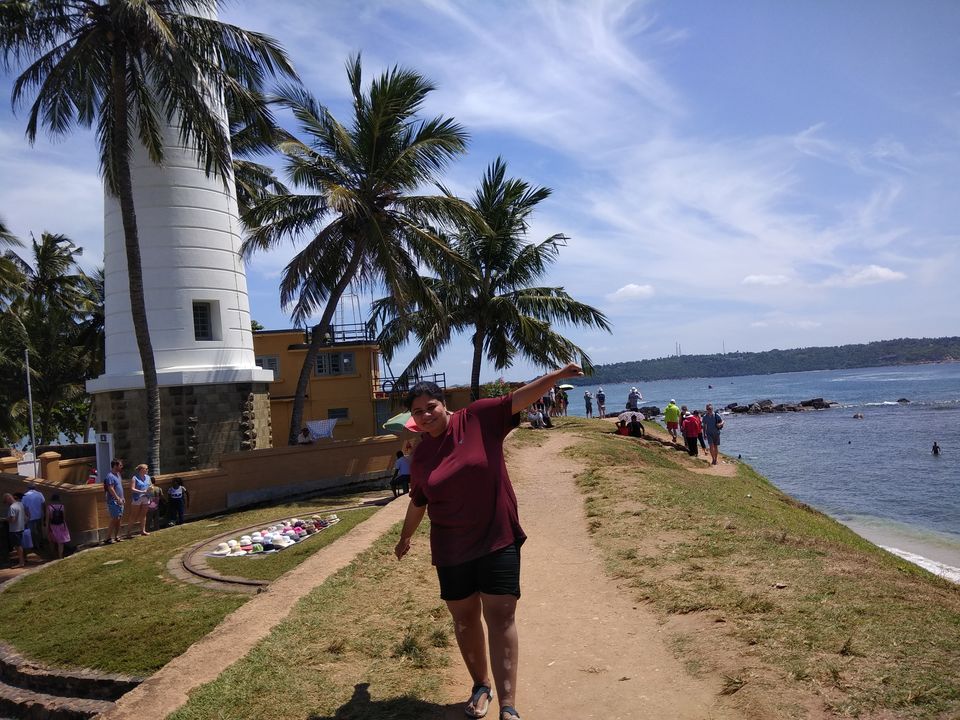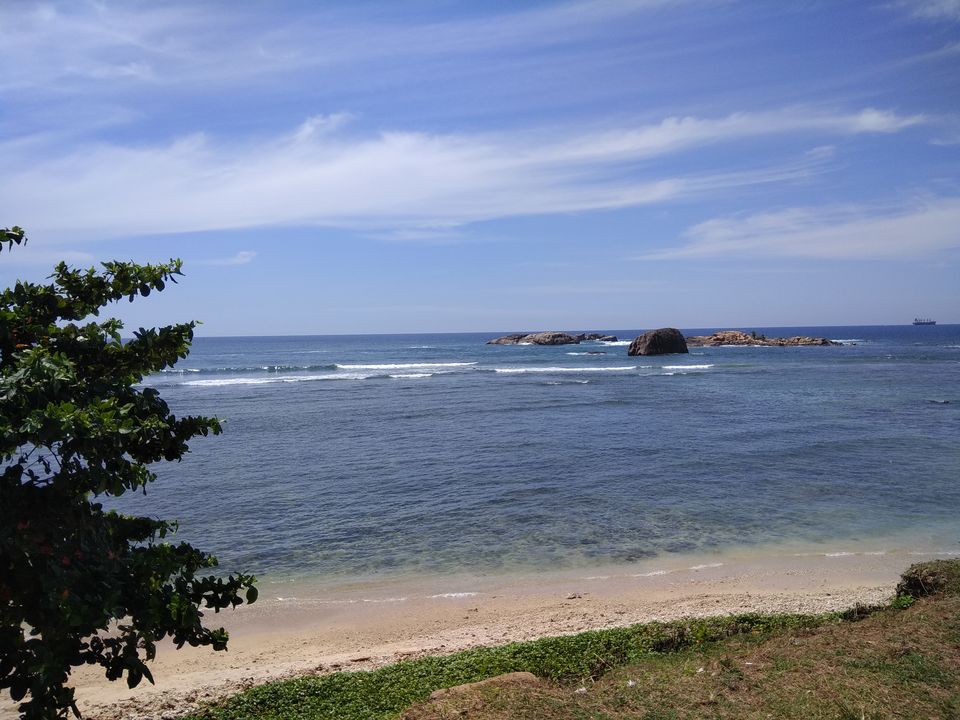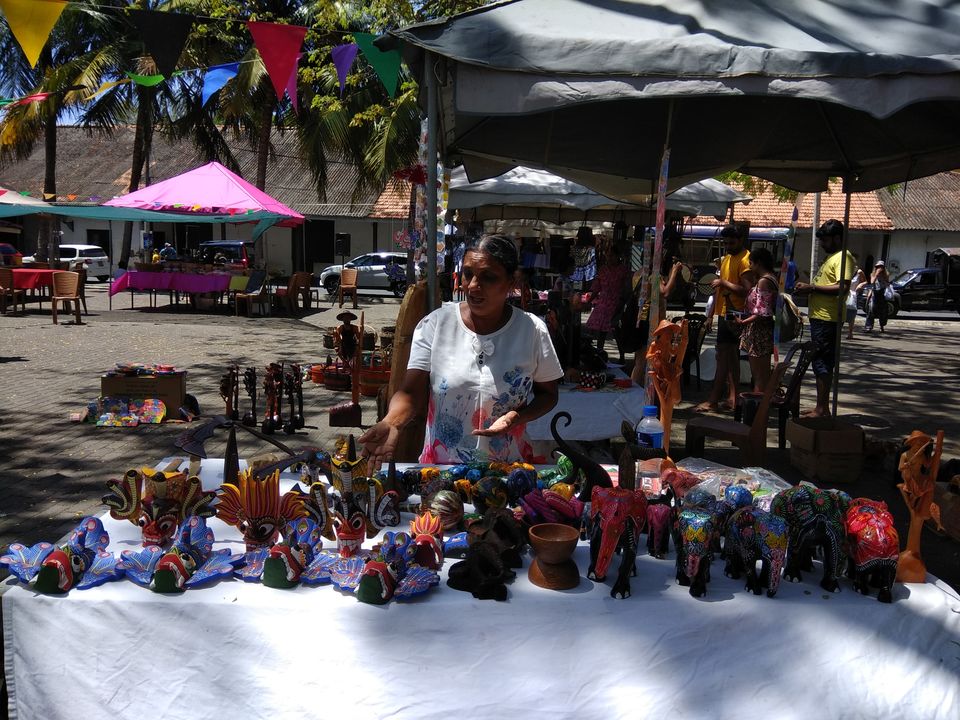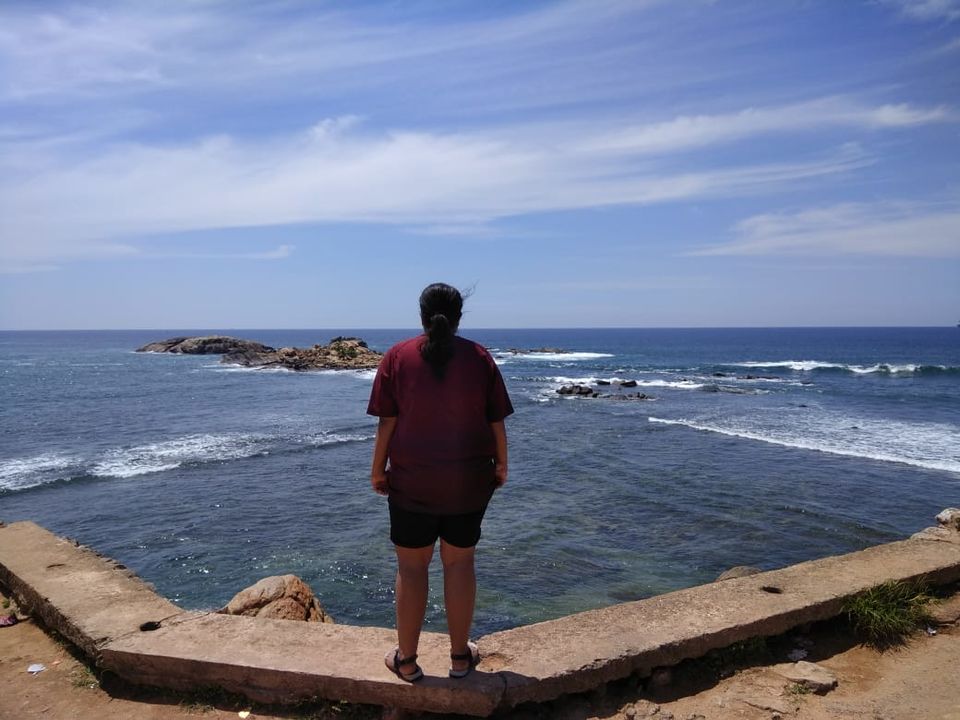 We stopped by 'Summer Green' café primarily for its beautiful interiors and entrapping ambience. They offer great coffee and Chinese food.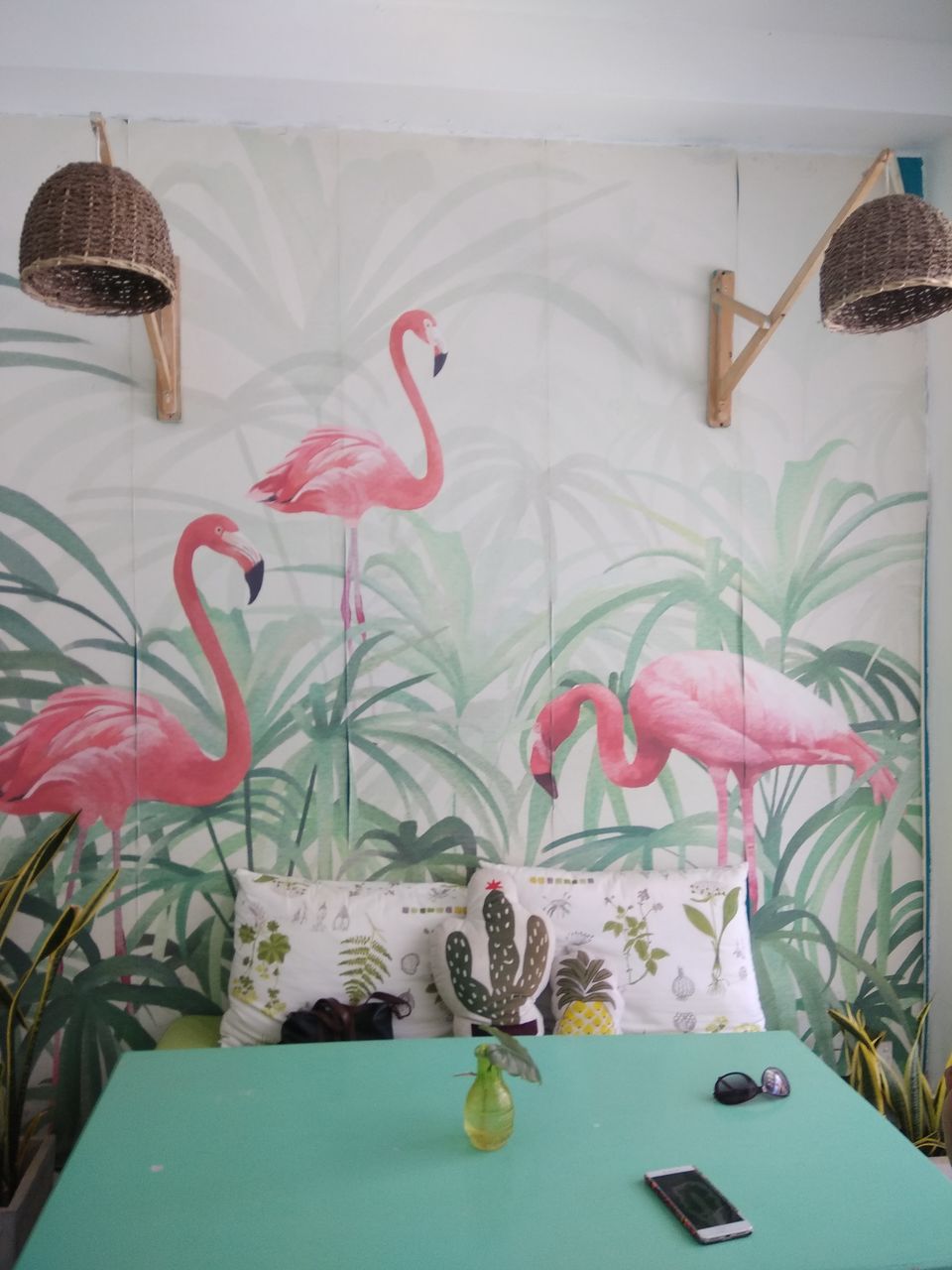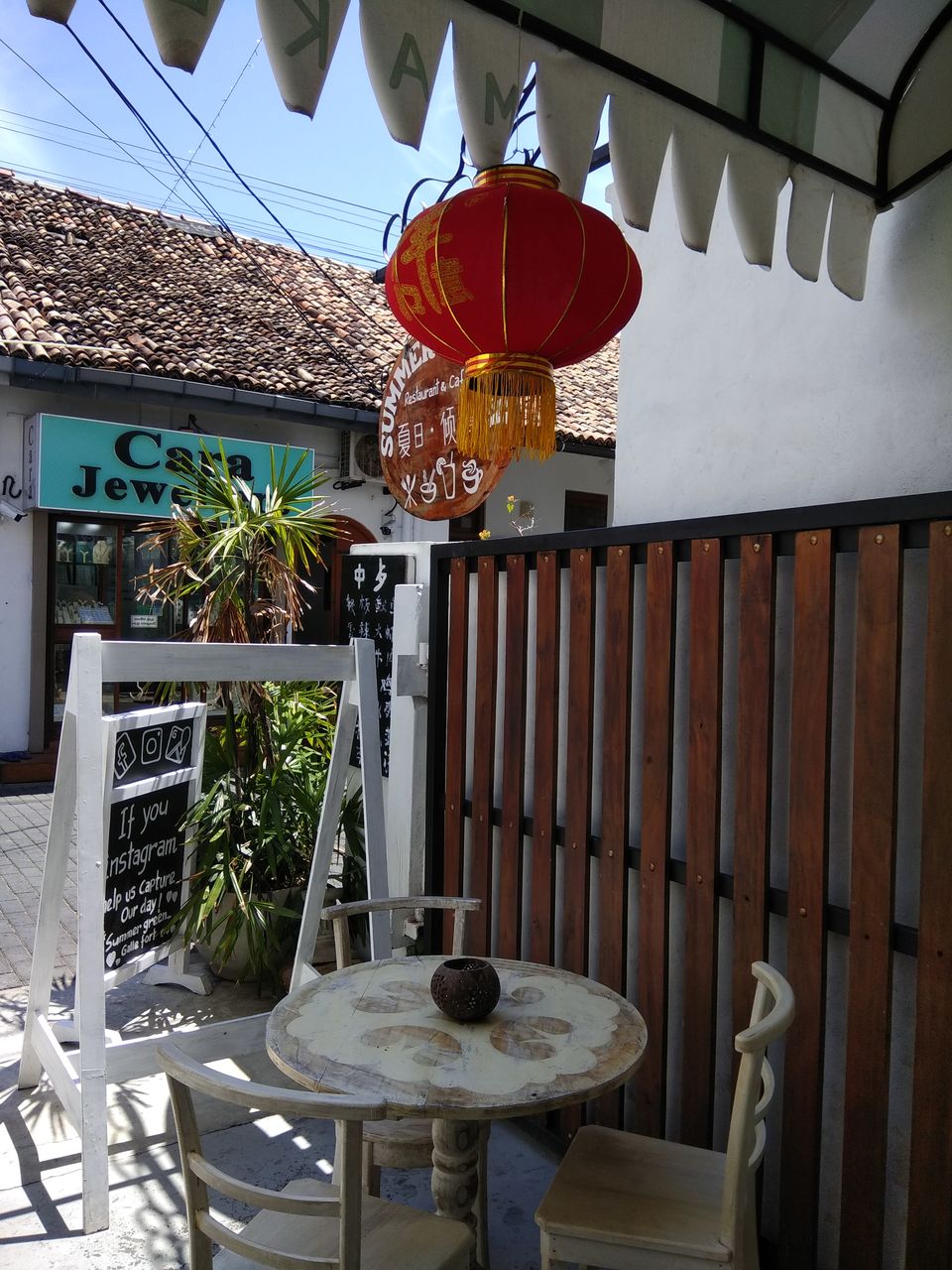 The Galle fort also has a beautiful beach where people swim and bathe – it's a surreal experience to be able to see ocean from a height and then close by.
There was something very different and surreal about Unawatuna Beach, though it was full of tourists it still captured my attention as we end up spending maximum time here. The waves here are naughty, tricky and irresistible. Unawatuna can be walked from end to end in under 15 minutes; the small bay keeps waves relatively tranquil. There are some amazing shops and cafes near the beach; also a small access road parallels to the beach makes it more accessible.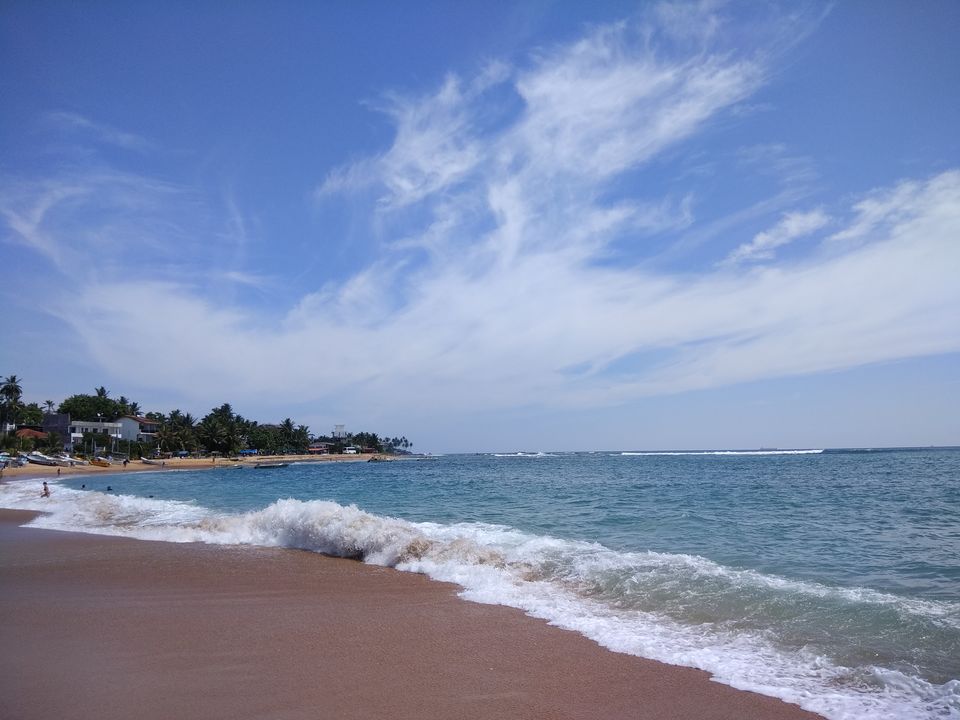 Koggla beach is the beach where waves dance freely; it is place where you will find a combination of warmth of the golden sand beneath your feet along with sea breeze caressing you. Forgoing the various adventures, I sat down on the beach to enjoy the sight of the mighty waves and preserving breath making moments in my memory.
Finally we reached our hotel in Mirissa, took long bath and napped to let go of the tiredness. In the evening we hired tuk-tuk to go to Weligama beach. This beach is surprisingly quaint, serene and laid back. It was easier to go far off in the water without the fear of getting carried by waves. It is a smaller and beautiful alternative to much busier beaches. You can just sit around with your feet in water and relax! I enjoyed going deep inside water, swimming to my heart's content and soaking in the beauty of sunset.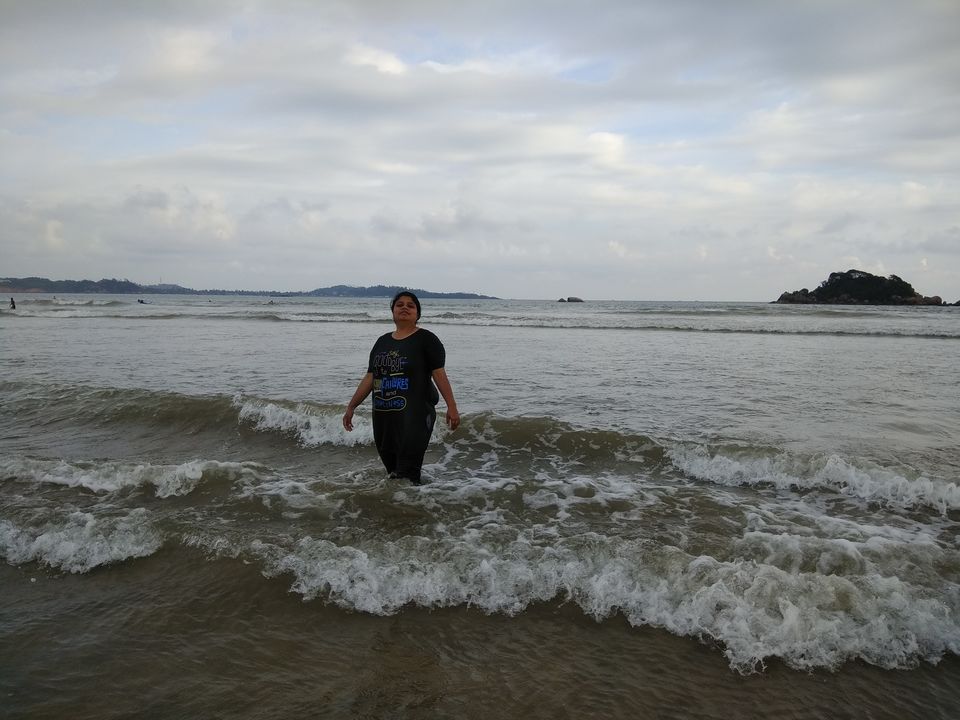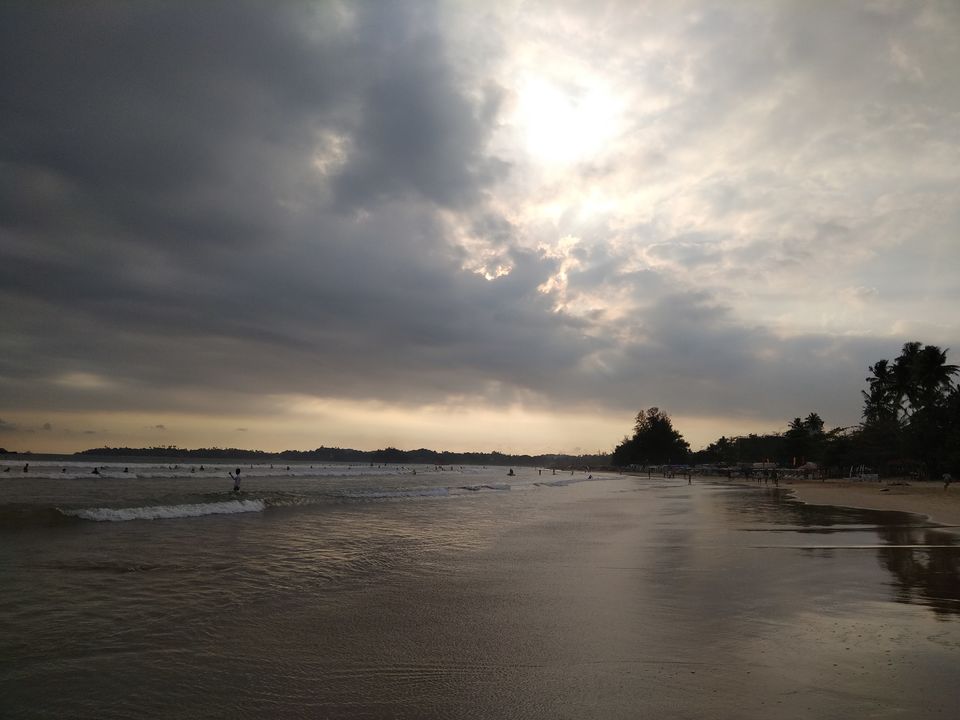 This day had been superbly adventurous and exhausting as we explored 5 beaches, so to pause and bask in the warmth of this experience, we sat in 'Beans and Buds' Café and indulged in hot coffee.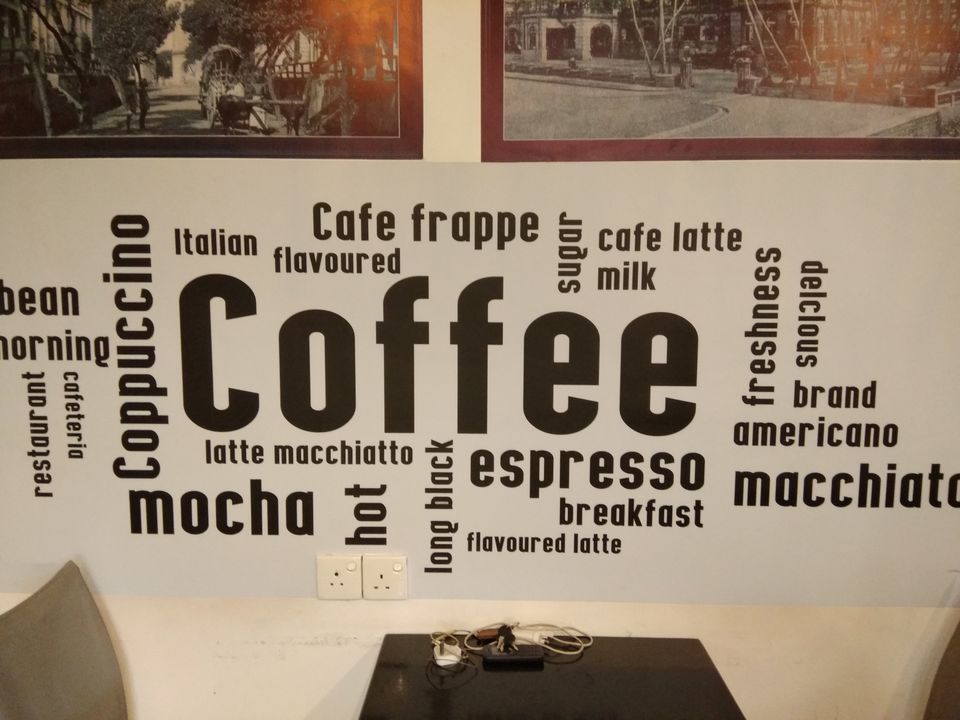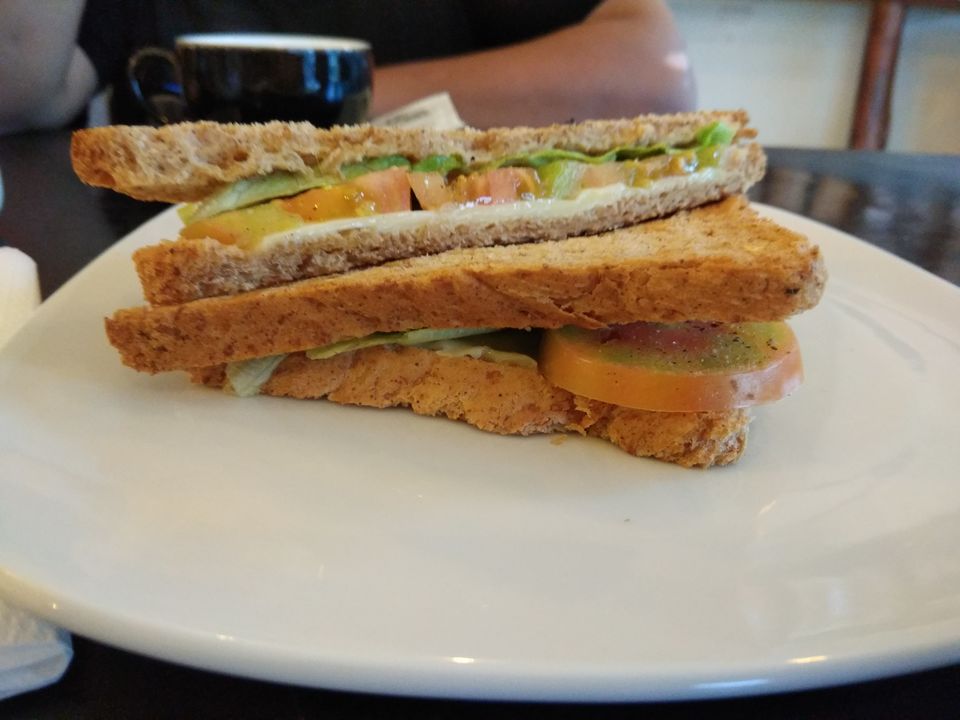 The hotel that we were staying in is not only close to the beach but is centrally located hence surrounded by number of great eating joints. So while we were pondering over the options, we heard music coming from close by – attracted by the sound, we went closer to the beach. To our surprise, the beach had line of Restaurants and cafés with sitting areas having candle lights near the beach. And so we had lip smacking dinner near the beach under the moonlight and calming waves of ocean. This is one memory that is forever engraved in my heart.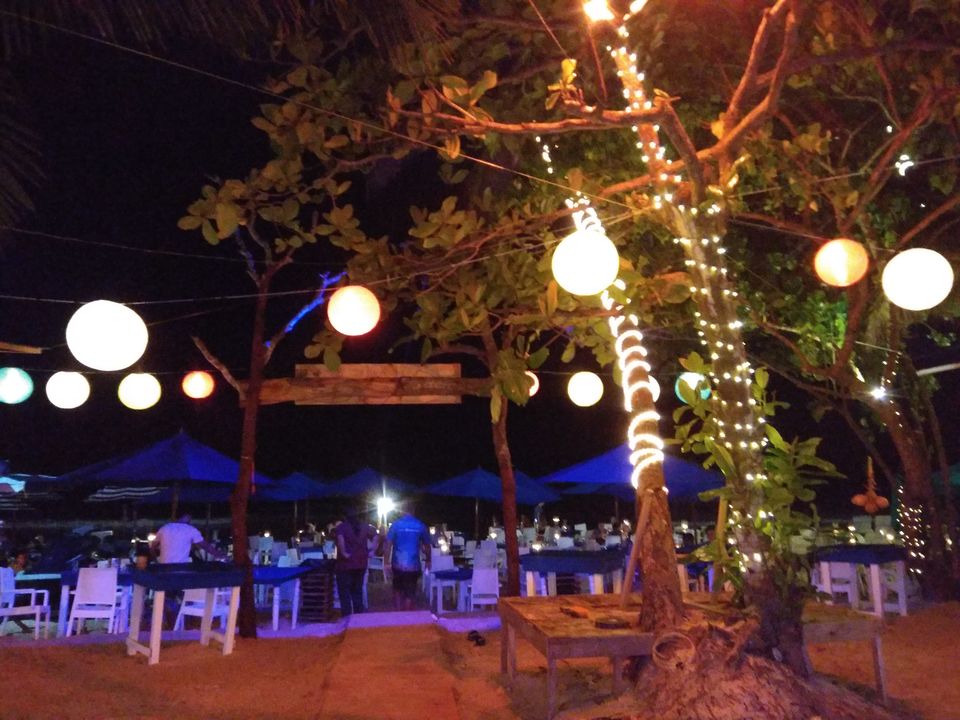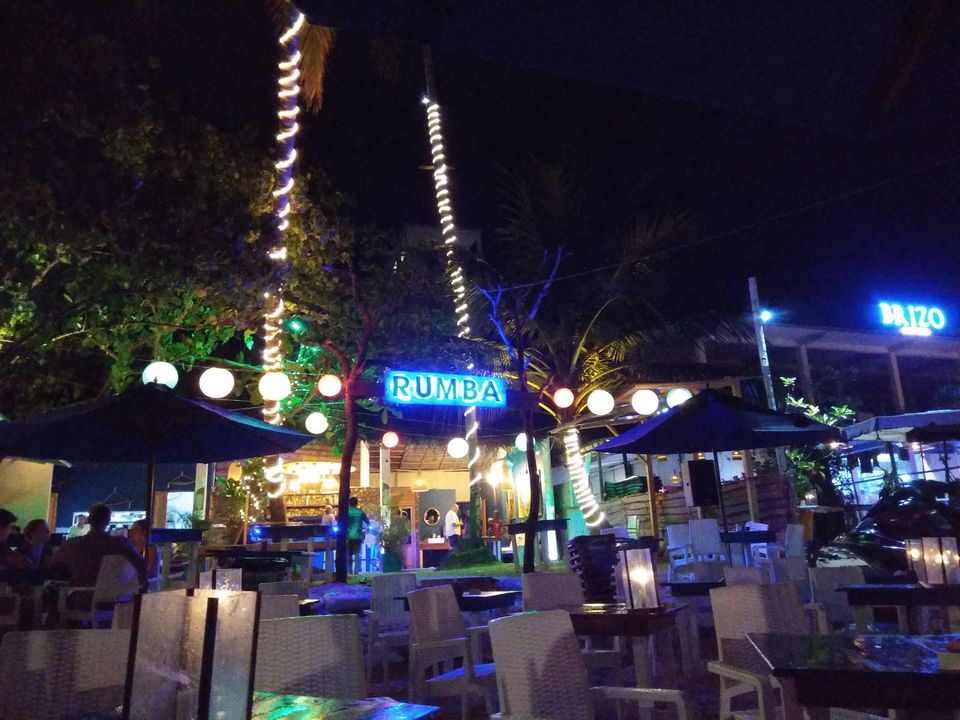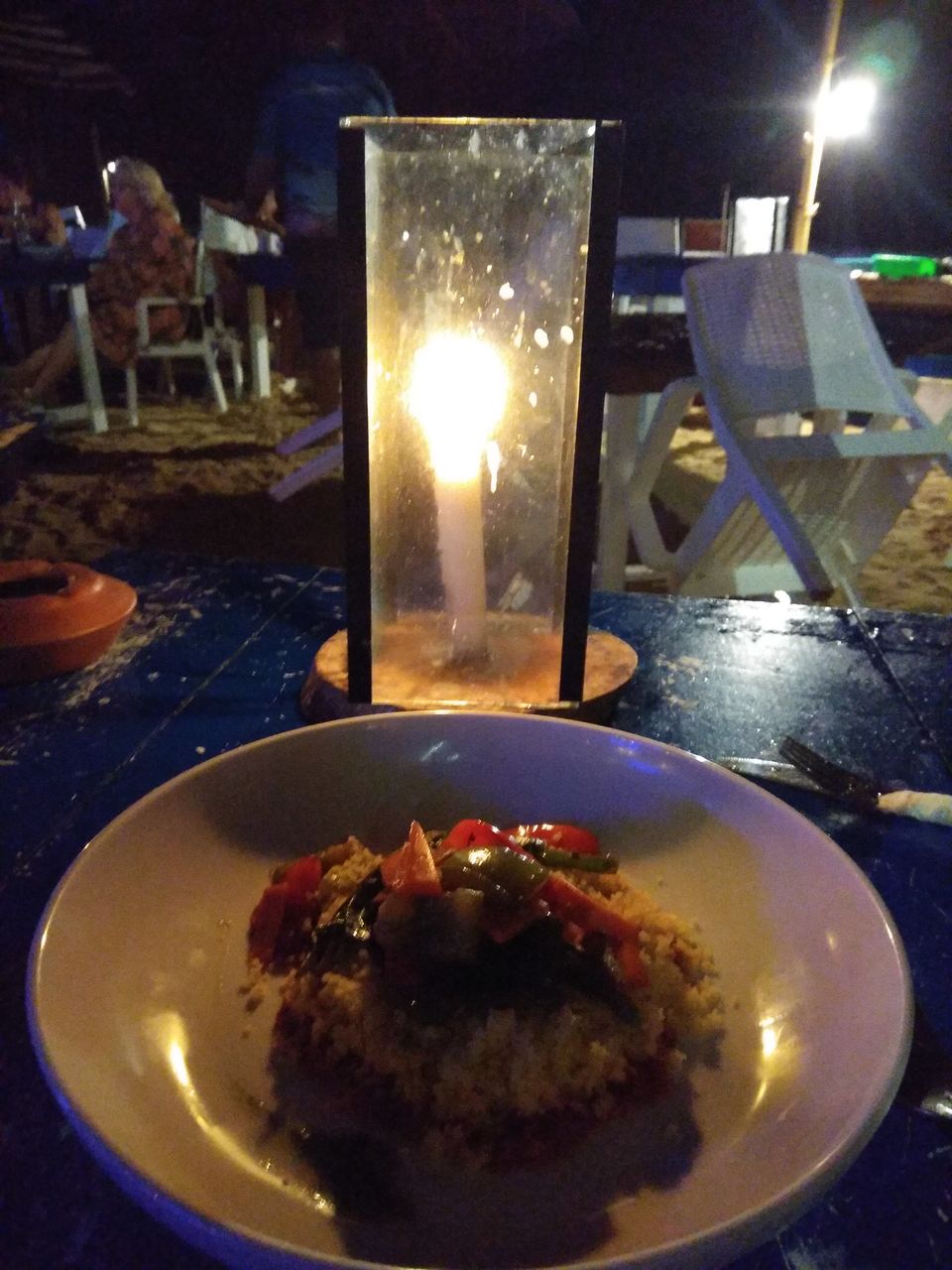 After having breakfast next day, we quickly moved to Marissa Beach.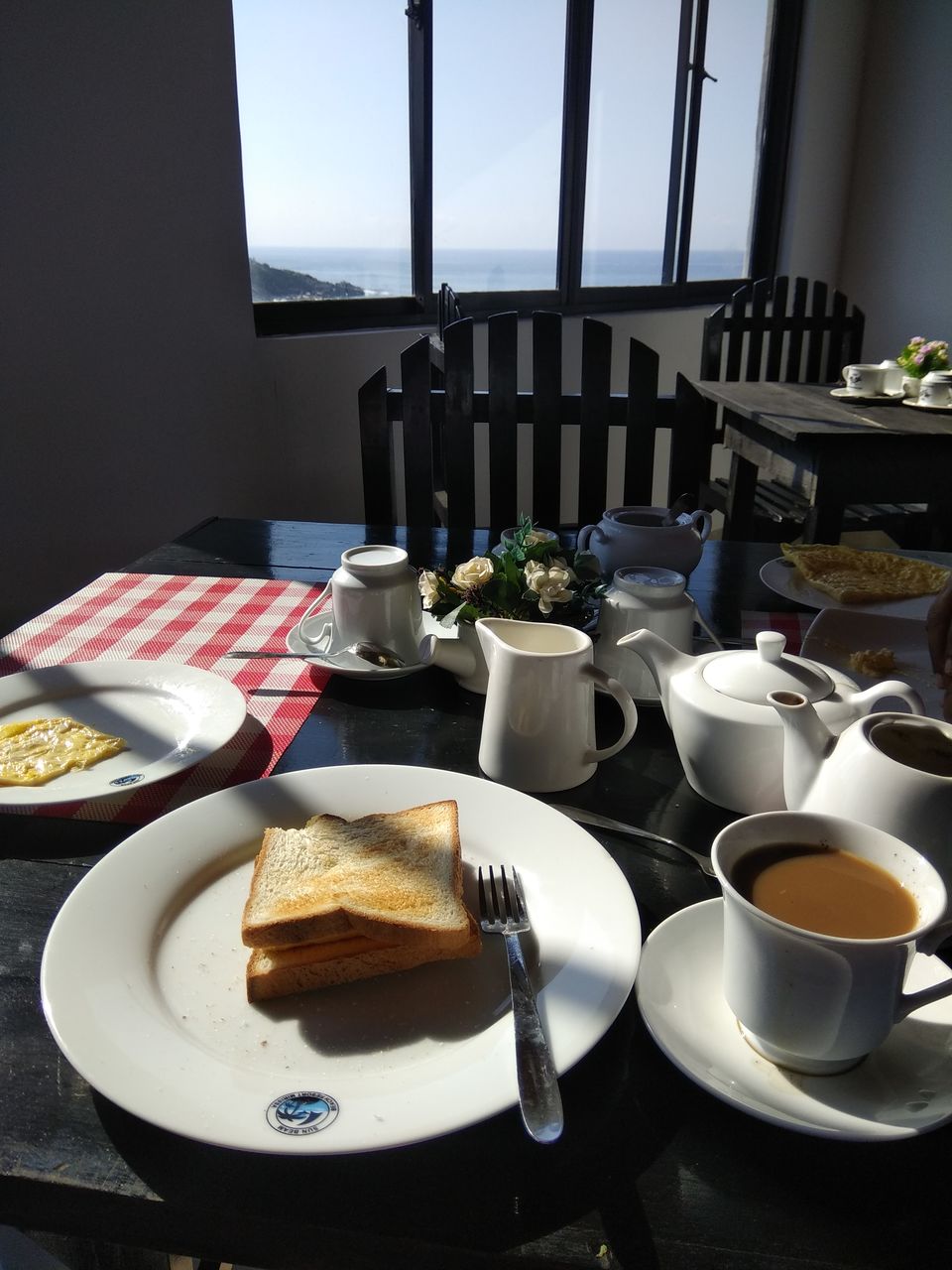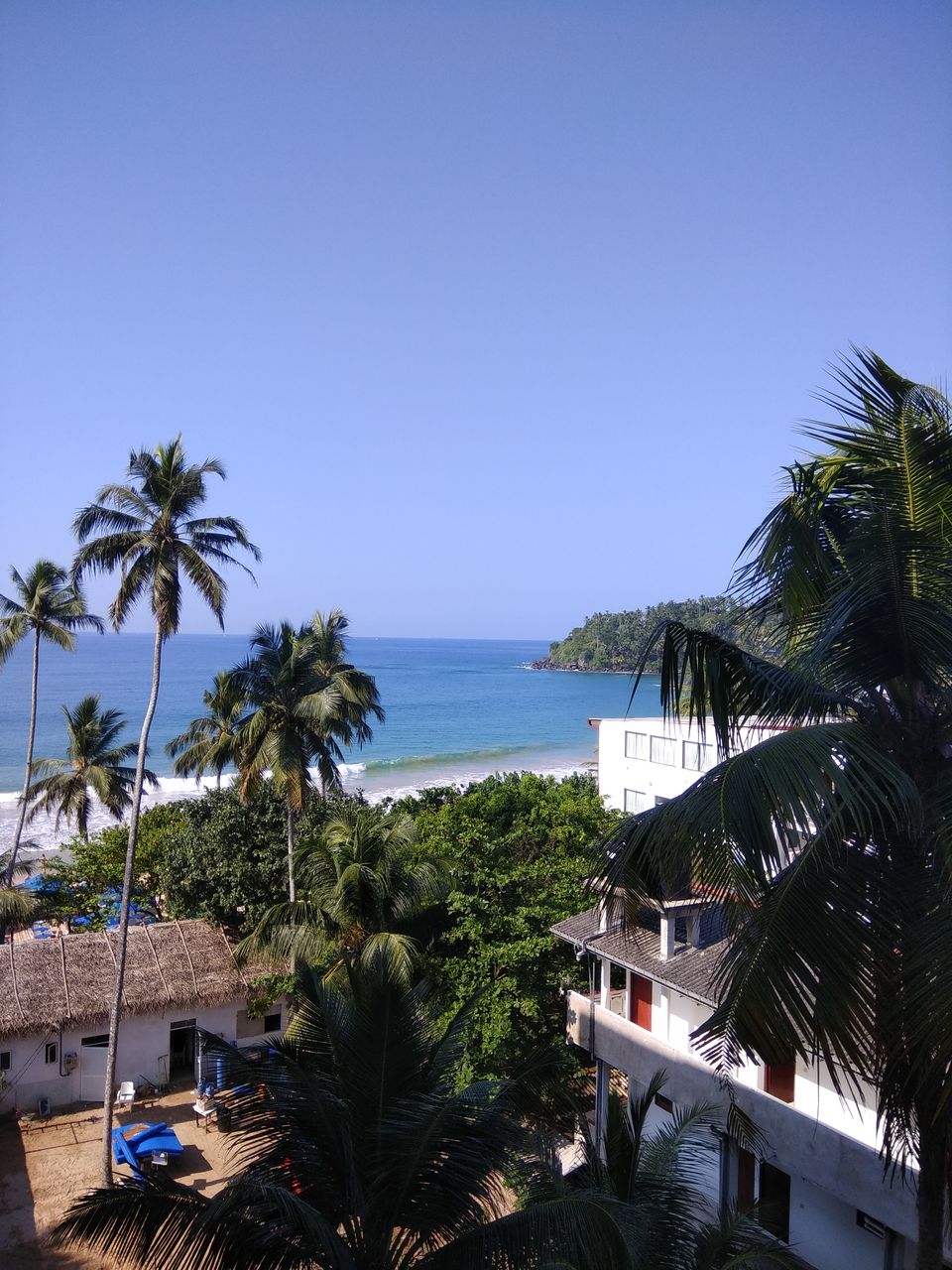 The quintessential best beach of Southern province is fascinating with pristine water and clear white sand backed by palm trees. It is far less crowded, peaceful and divine in every aspect.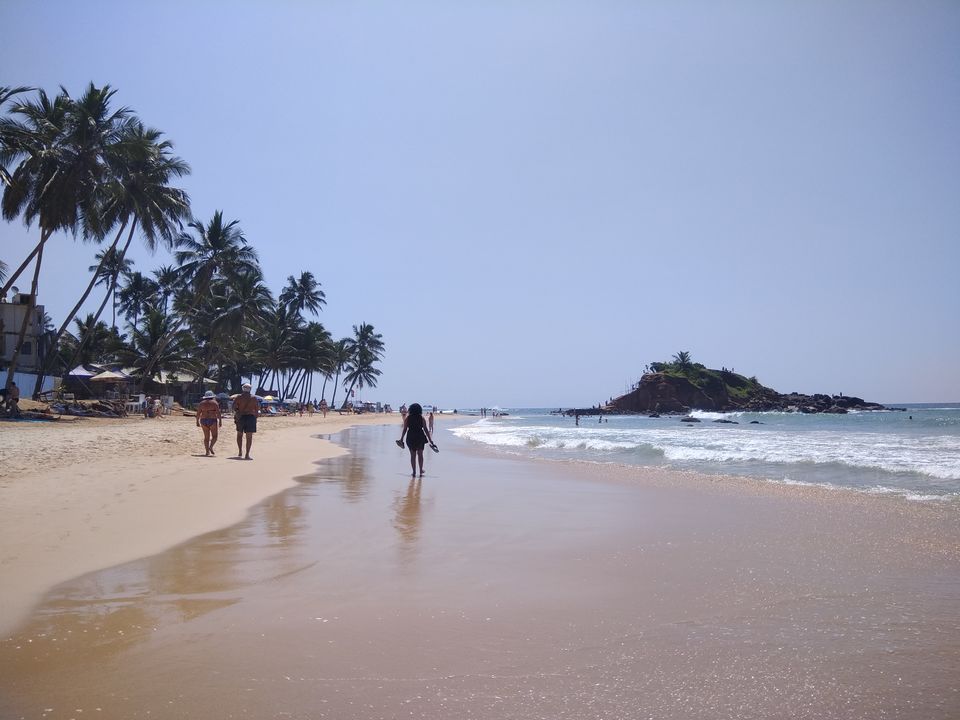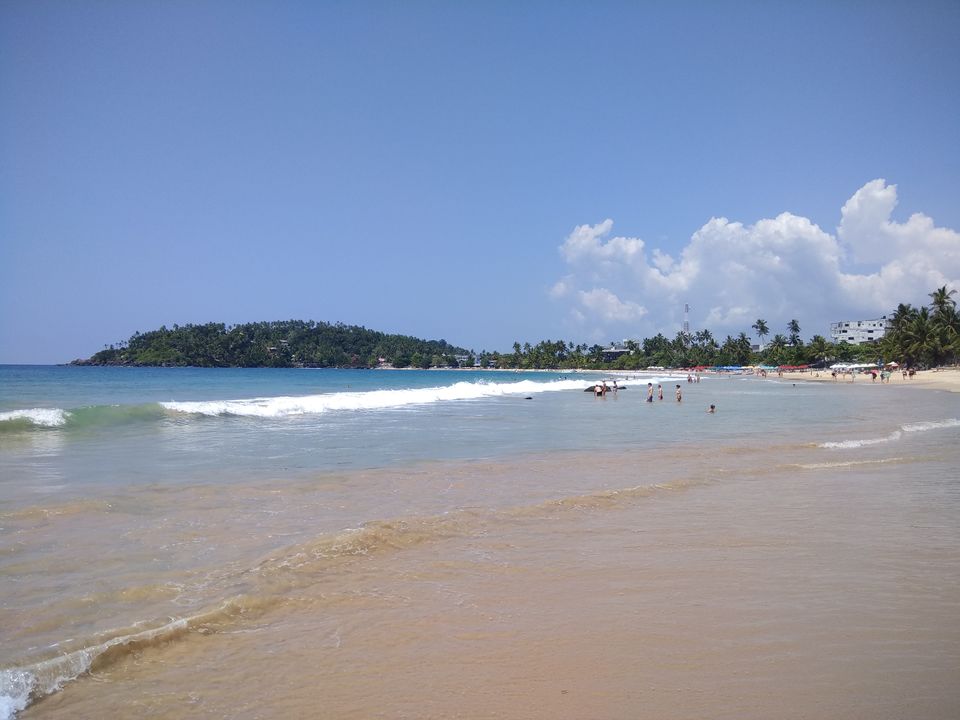 The waves seem small near the shore but as you move ahead in the water they become dramatic, unexpected and fun. I love diving into water, so without much thought I went inside and swam effortlessly. However the waves had very different plans so I was thrown multiple times backwards- sometimes I tumbled slightly and many a times I hit the ground doing a backflip unintentionally.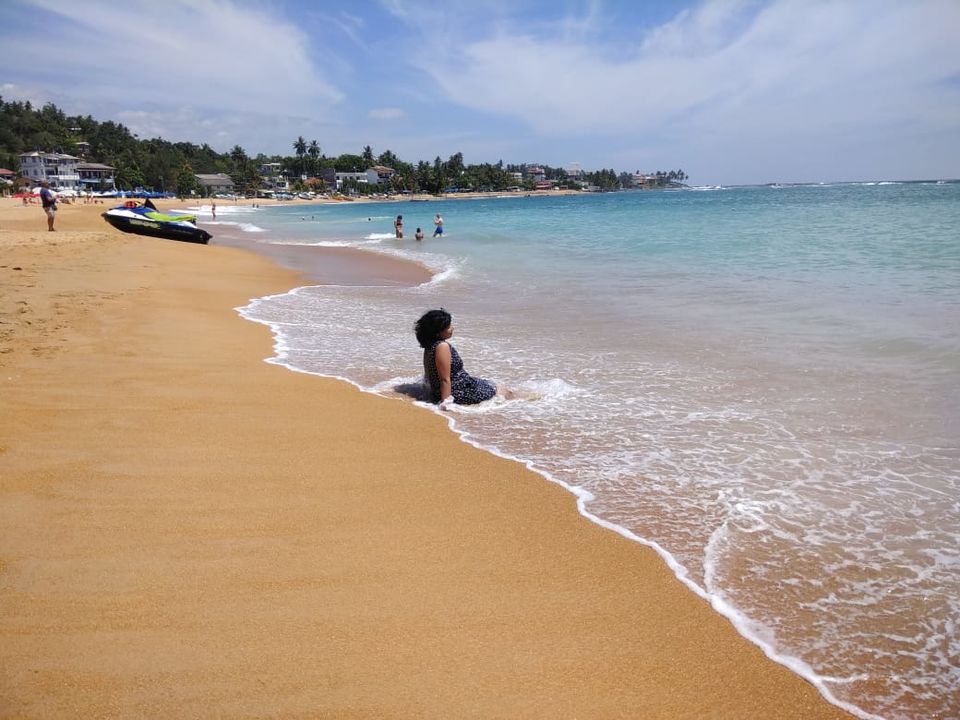 It was an adventure where waves were playing and laughing with me. I have heard people saying that running marathon, or writing a piece close to their heart is meditative – I experience it here with the waves. Never ever in my life I felt so at peace with roaring and engulfing waves.
That was the moment I felt belonged and it's the most beautiful feeling I am gonna carry with me.
There is a rock island accessible by wading provides a unique photo opportunity in Mirissa. Climb the stairs and get a nice view of the beach from a different perspective. Sitting on the beach, watching the waves expressing themselves, accepting the human crowd with openness unlocked happiness in me.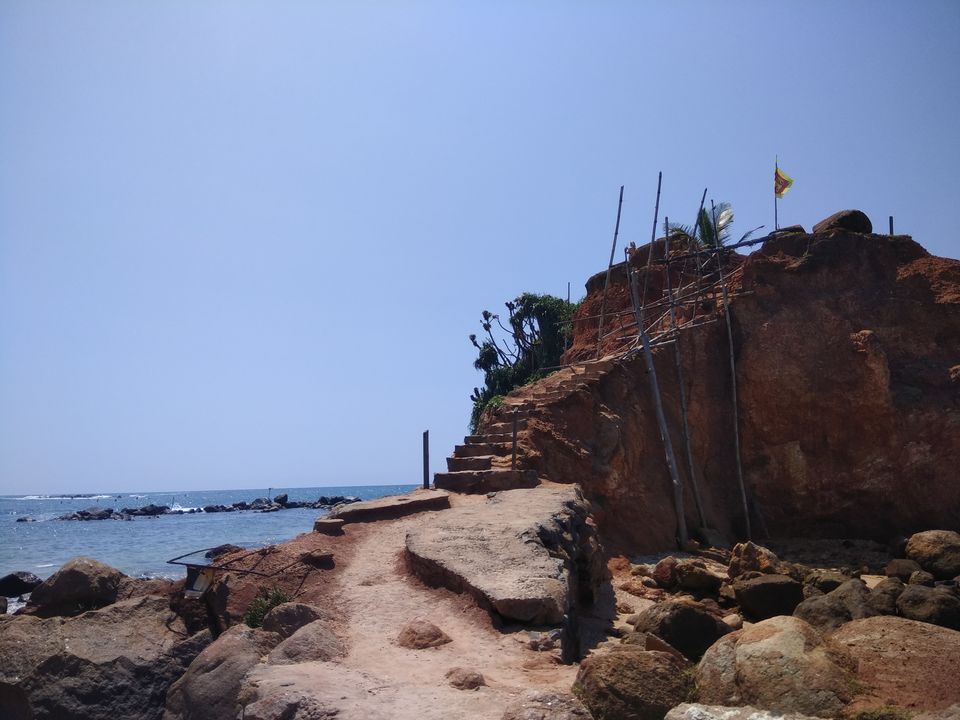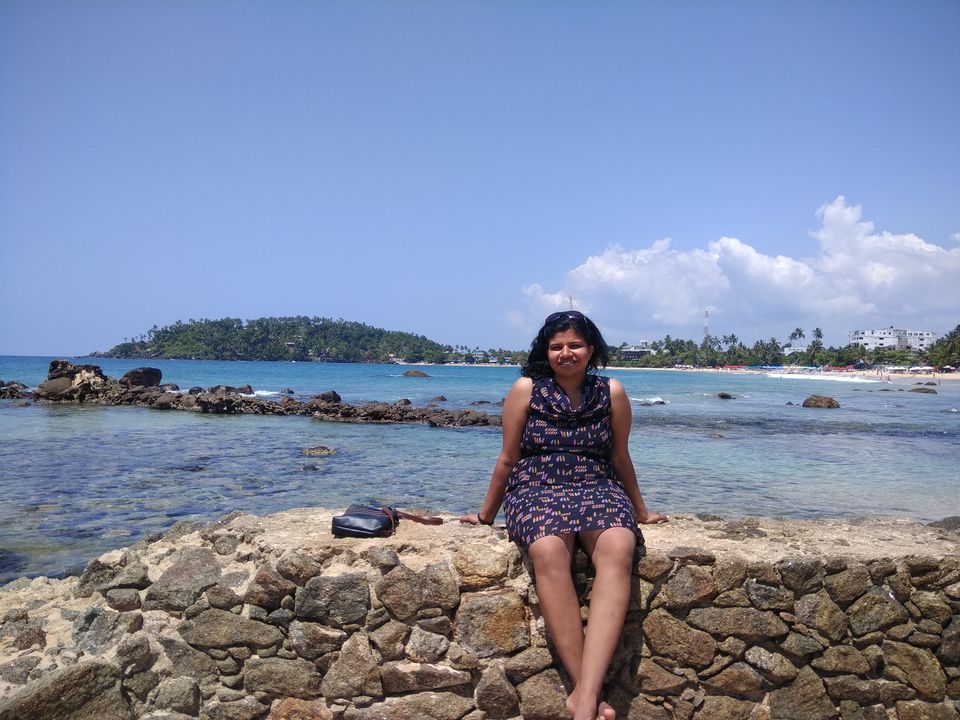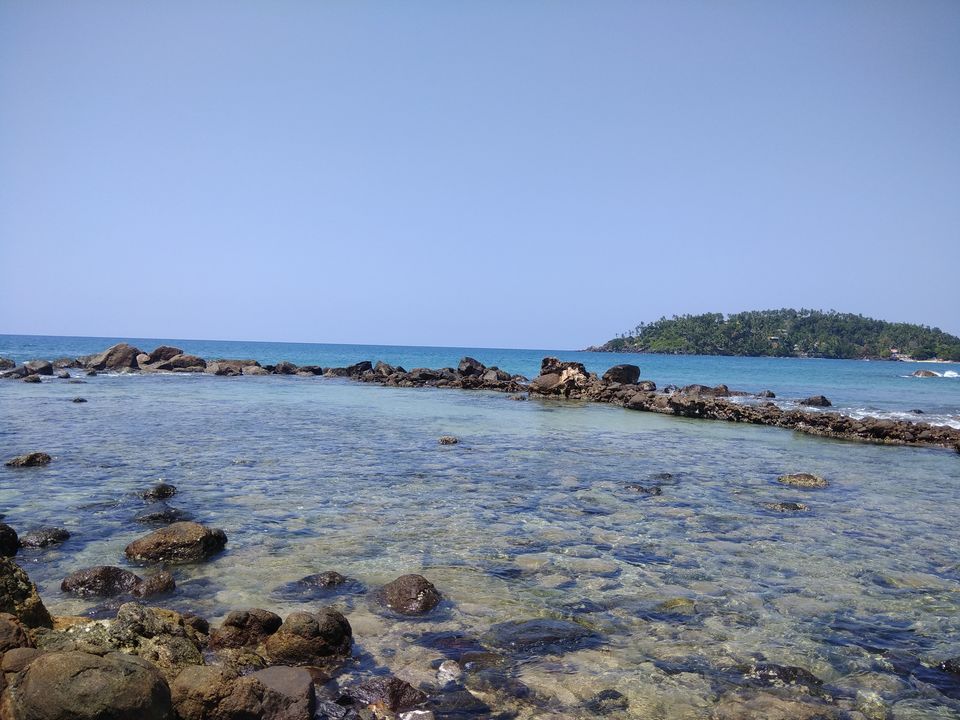 After pausing for a while, we went to Polhena beach; one can reach here in 15 mins by tuk-tuk from Mirissa. The beach looks more like privately owned, pretty small and not quite clean for diving or swimming however it is quite good for snorkeling where you can swim with turtles! The sea has a reef here; there is a shallow area between the sandy beach and the reef, ideal for kids and family to have some quite time.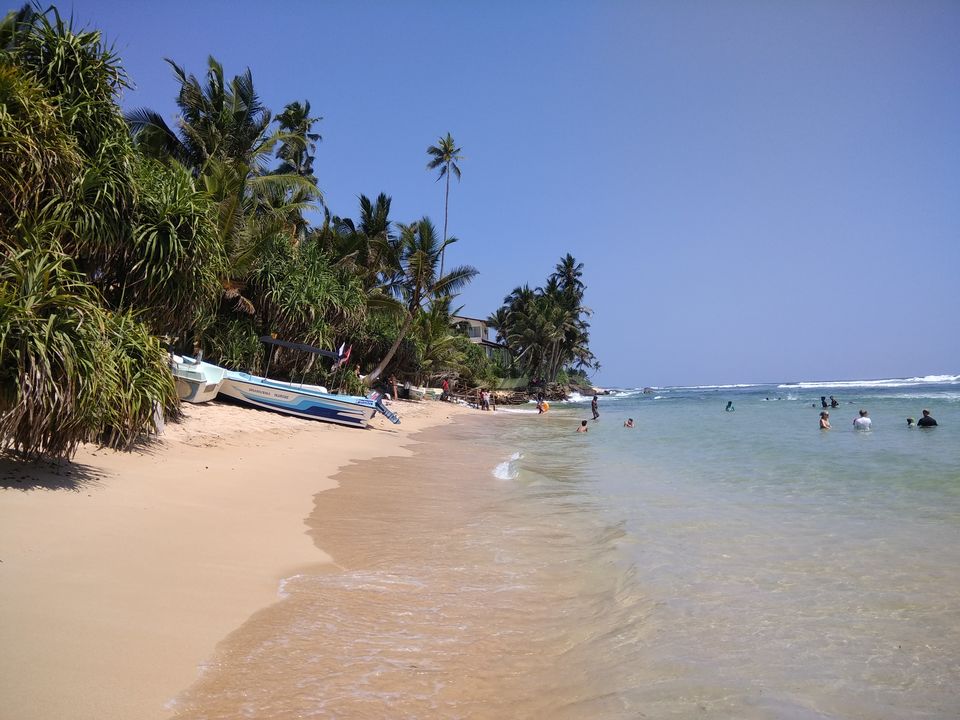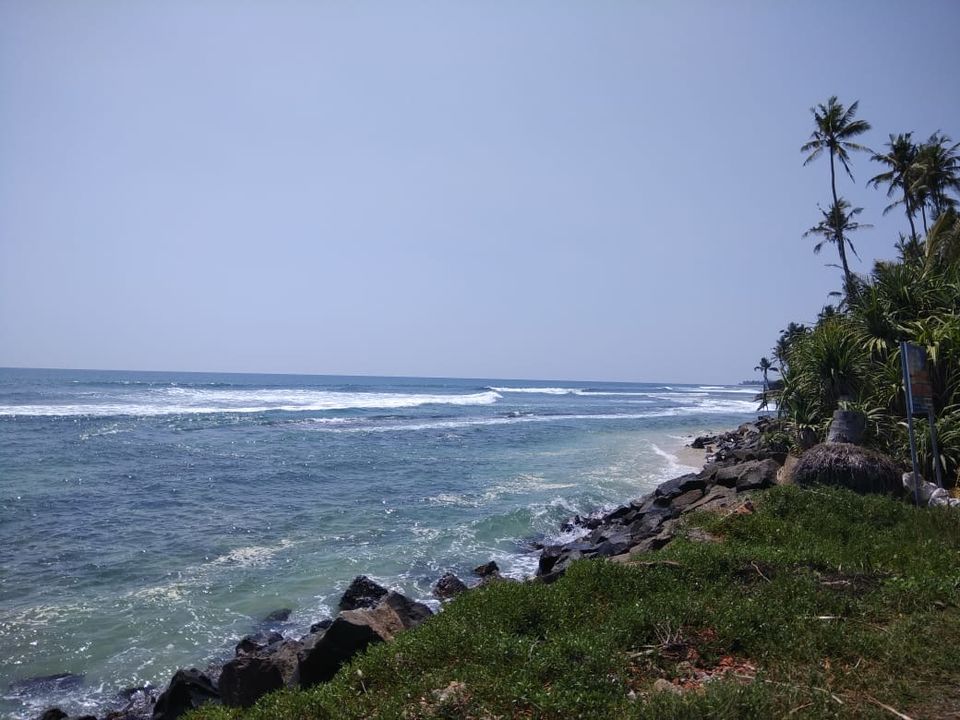 Back to Mirissa we rested for a while soaking the experience of being this close to water. Evening stroll on the beach and sunset with music in the background brought a sense of fulfillment and calmness.
We usually had breakfast at our hotel, however our lunch and dinner was in this small restaurant on the main road (I don't remember the name!). They offer amazing fried rice and 4 different types of curry, omelet, egg rotti, vegetable rotti, egg samosa along with variety of Italian, Sri Lankan delicacies to name few. Along with satisfying the varied tastes in food their hospitable staff attracts number of people so usually you won't find it empty at any hour of the day.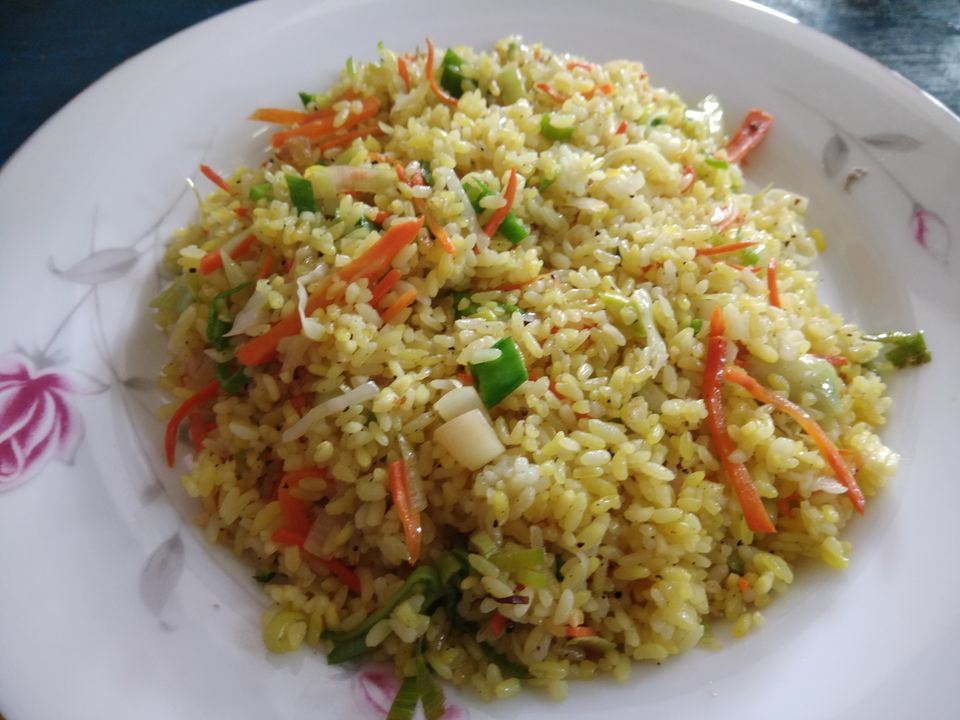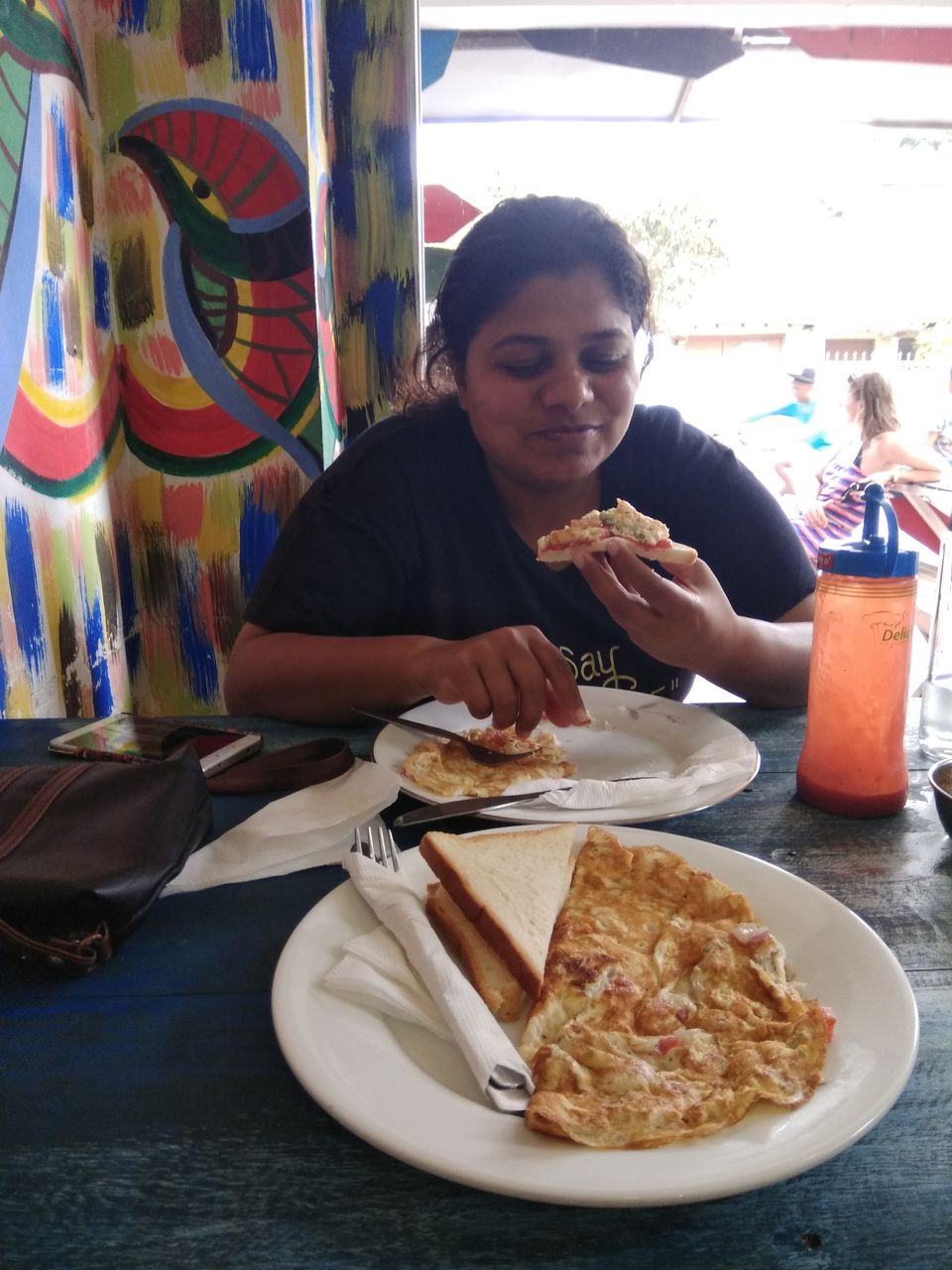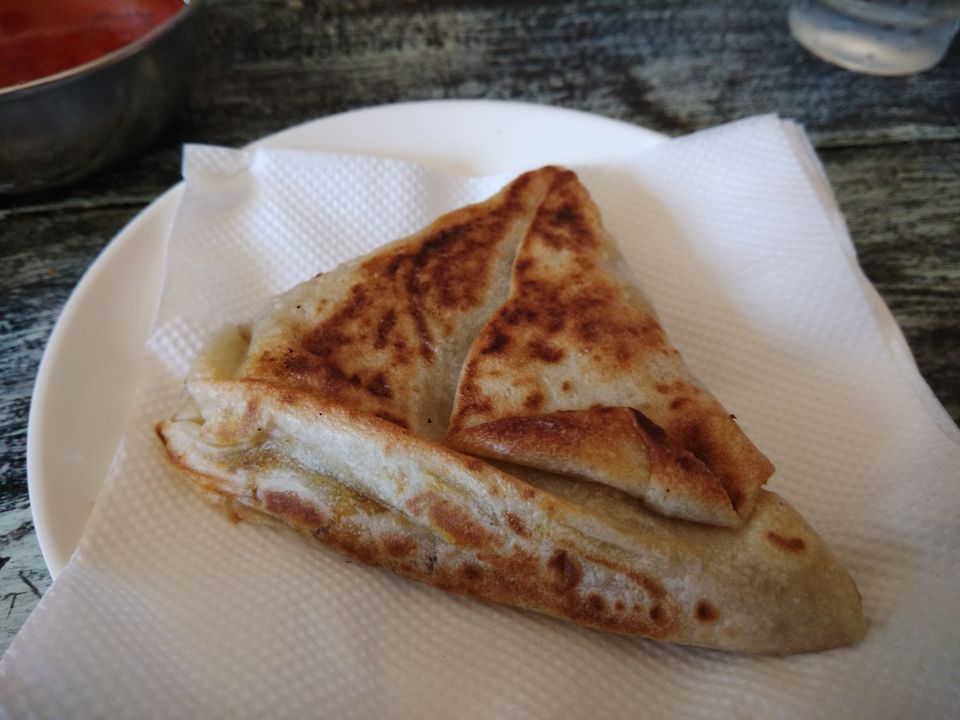 I was deeply satisfied and felt completed with our journey of different beaches in mere 3 days from Bentota to Mirissa and ready to go back to my country! The journey culminating with sun rise at Mirissa was a beautiful irony as it embarked closure to our Sri Lanka travel but also eyeing towards fresh beginnings.