Island of a thousand mirrors, Elephant country, Cinnamon nation or a peacock paradise? A cute little heaven on earth, Ravana's wizardry, mighty nation with a variety of biodiversity. Sri Lanka formerly known as Ceylon has an area of 65,610 km², just a 1/3rd of Karnataka's area!!!
As a customary year-end holiday, we were all set to sketch the skeleton for our upcoming exploration in Sri Lanka, early this October. I started my preparation as usual with the set of good reads about this mysterious land of Sinhala. Amazed by the history of this divine land ruled by 181 monarchs, mesmerized by the tales of the introduction of Buddhism by Arhath Mahindra, son of the great Ashoka and frightened by the terror of the 30 long years of civil war, I was all set to explore the island like a local.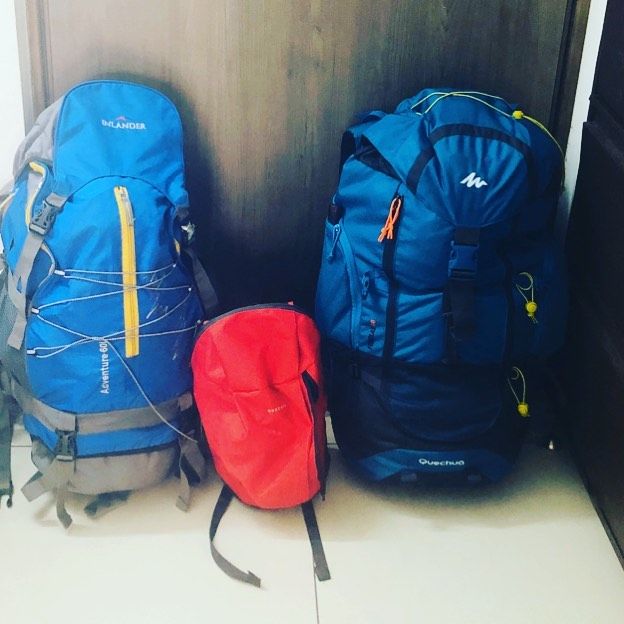 Wanderlust driving me, my son Kanishka (of course we love Buddhism) and my husband Nandan we started our first leg of the journey from Chennai airport. A short journey of an hour from Chennai to Colombo, showered us with a beautiful view of the Indian Ocean made us feel like we were travelling in Ravana's pushpaka Vimana. I wonder if the god Rama and Sita with the monkey troop on the way back to conquer Ayodhya after their long exile, from this beautiful island had similar feelings as that of mine!!
Our beautiful drive was from Colombo to Kandy. The land had welcomed us with a beautiful Christmas greeting, celebrations everywhere. The mighty misty mountains, musical Sinhalese language, peacock dances, and unending greenery delighted us. Kandy-the last capital of the ancient king's era, the central province of Sri Lanka is a hill town with the beautiful Mahaweli river. Our stay Cinnamon Citadel, was next to the beautiful river, overlooking the tropical rainforest. We could spot more than 50 bird species on our early morning walk near our stay. The tooth temple of Kandy which houses the relic of tooth of buddha, gave us a wonderful insight of the historic significance of the town. After the parinirvana of Gautama Buddha, the tooth relic was preserved in Kalinga and smuggled to the island by Princess Hemamali and her husband Prince Dantha on the instructions of her father King Guhasiva.
It was a beautiful sight to see the devotees offer varieties of lotus flowers, Aralia, incense and diyas to buddha. The prevalence of peace throughout the temple complex was infused into our minds. Saravana bhavan lunch was waiting for us just outside the temple complex. The first taste of the local food like pol sambol, kottu curry and appam was a delight.
Got into a local city bus towards Kandy train station hence abiding to our travel rule-travel like a local.
Our next journey was from Kandy to Nawalapitiya on a local train. With only 5 train tracks (platforms) it was very easy to get in. Trains looked like they were never replaced since the British left the country, hats off to the way they have maintained the machinery and the stations. It was my son's first ever train journey. He was all excited and made new Sinhala friends on the way. We were entertained by the flash mob by a bunch of local teens singing Christmas songs in Sinhalese. It took an hour to travel a distance of 20 kms in the rickety train. Beautiful streams, tea gardens and the unique snacks sold in the train were a visual treat. Nawalapitiya-Greenwood tea cottage was our home for the next two days. The station master invited us at Nawalapitiya offering us some tea and snack, we were awestruck by the hospitality of these nationals. We got to enter the station master's chamber. Looked at the rail routes connecting the east, west central, south and northern provinces of Ceylon. Tuk-tuk ride from station to our cottage was a scenic one, with a valley on one side and sky touching mountains draped in the tea trails on the other. Our stay was overlooking the beautiful stream in the gigantic valley and thick green mountains, with a Vanaspati garden right next to the cottage. Leeches, snakes, birds, chameleons, foxes and hundreds of varieties of butterflies were our companions. We trekked down to the valley to witness the rural life of Lankans, cute little Sita Ammana kovil (temple) had Ram Sita and Hanuman engravings everywhere, there was a special music played for the evening aarti. Peaceful little village temple rested on the banks of the stream in a remote valley. We were greeted by locals with Vada and chai. It was dark by the time we walked back to our cottage, kottu and ginger beer with green tea infused pumpkin soup relaxed our taste buds. Fresh tea from their kitchen garden was a main ingredient in almost every dish. A good night's sleep ended in the bright morning sunrays falling on our faces penetrating through the transparent huge windows opening to the tea gardens. Early morning ritual walk to the tea factory workers cottage introduced us to the local culture. In beautiful huge glass window cottages built in British style resided the warm Sinhala people. During a visit to a local tea factory built in 1925 later in the day, we learnt about the tea making process. It is at the elevation of 3000 ft from sea level, brought us a fresh breeze. Our evening trek through the tea trail was accompanied by toffee, a cute little doggie - my son's best mate during the stay. Trekking through no man's land in a remote nation was nothing less of an adventure, especially when we could spot a running fox and deers, as close as 10 feet distance.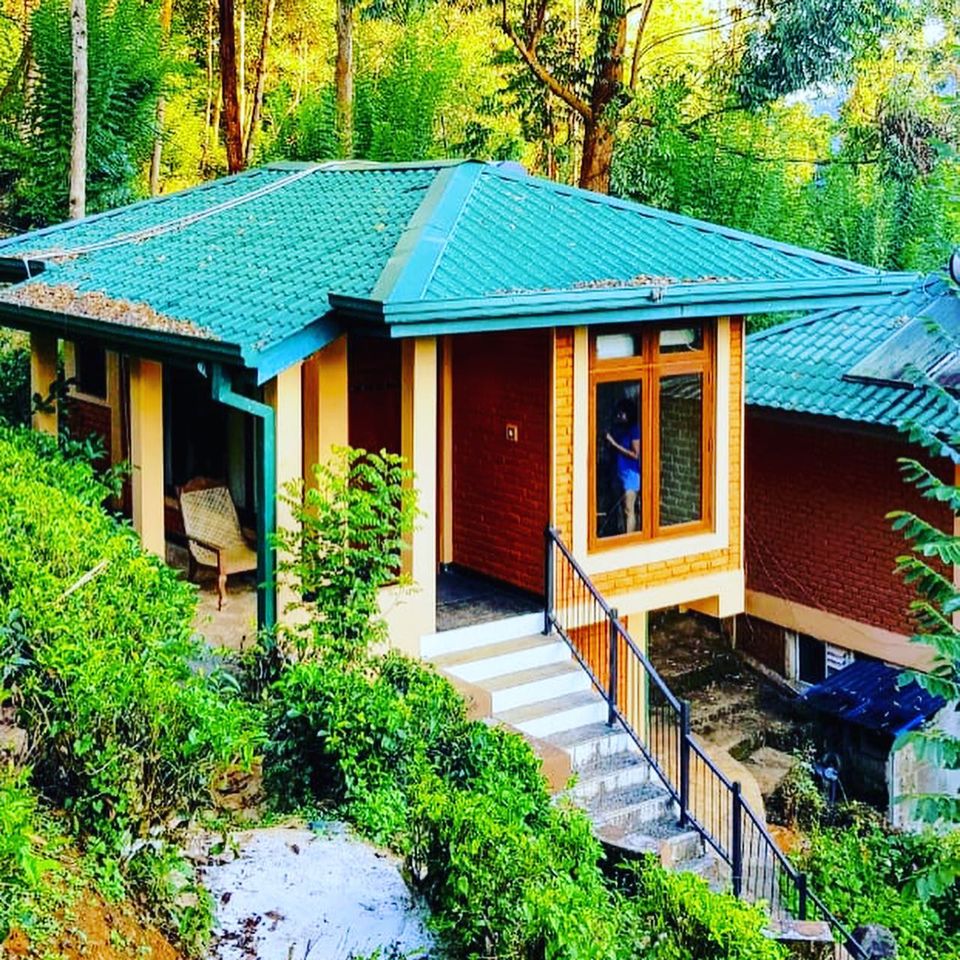 It was our 4th day on the island, the longest day of travel, needed us to go from Nawalapitiya (Central Province) to Arugum Bay (East province). There was no single transport which could serve the purpose. We had to cover our journey, using 2 trains (about 5hrs) a bus and a tuk-tuk ride of 4 long hours. This is the most Scenic route in Lanka also known to be the world's most scenic tea route was on the cards. Starting our journey from Nawalapitiya to Nuwara Eliya and from Nuwara Eliya to Ella is the most beautiful, out of this world experience. The British constructed this route to carry tea through the heart of of Lanka. Lush green rainforest with its abundant wildlife, tea mountains, misty hills, dancing streams and cute little villages on the way are a visual delight. In the most crowded train, we managed to get space for one leg, half body, never forgetting to treat our senses with the nature's beauty overlooking the train track. Ella seems to be a hippie town with large number of foreign adventure junkies. It is a mini Kasol in my my eyes. From Ella we took a tuk-tuk which had to be carrying us for 4 hours long journey, from Ella to Arugum bay. We treated ourselves to the view of Ravana Waterfalls with local roasted corn and chai, before starting our life's longest tuk-tuk journey.
Beach please, yes that's what we wanted after a whole day's journey. From chilly hills we were transported to the ocean breeze, Forcus cabanas our stay, formerly an ayurvedic center was a cozy little den facing the Indian ocean.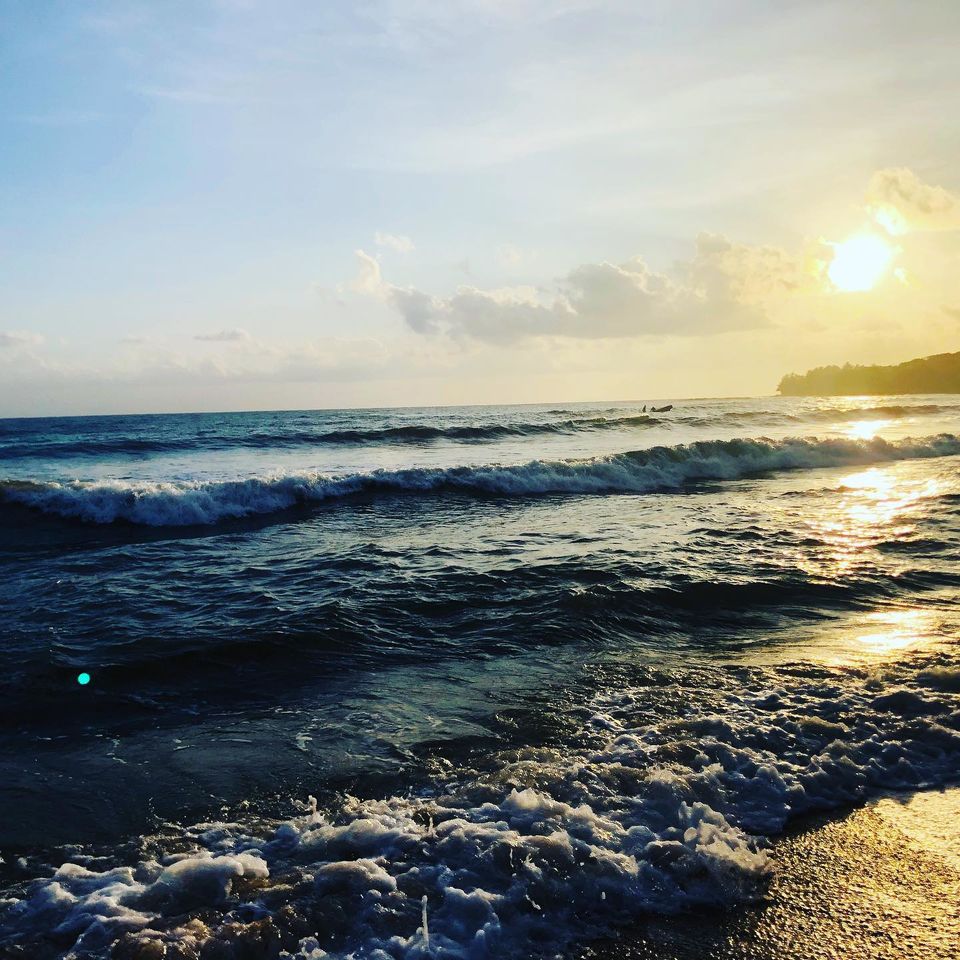 Arugum Bay-Surfers paradise-south east cost beach is a historic settlement of the ancient Batticaloa Territory. We were greeted by family, who had come there directly the previous day. We had a wonderful time tasting the local tropical delights like passion fruit, pineapple varieties of mangoes (yes it was a mango season!!) cuisines with fresh arrack. It was a day of Christmas, restaurant Gecko, the best in the area had put in their best efforts to do Christmas decors for the guests, since the Sinhalese population here have no business of festivities on this day. With a beautiful music in the background, overpowered by the mighty rough sea waves and a partial moon accompanied by twin stars and well-wishing family we had a great time dining on the beach-bed. It was time to record my yoga moves on the beach-bed the next morning, One of my wishes of the year. Beautiful beach in the background, first rays of sun reflecting on the blue blue never-ending ocean, I was inspired multifold to do some great asanas like headstand and full splits. The day went in beach-bumming, exploring the local life and shopping. We headed to the Whiskey point in the evening to witness the most scenic sunset facing the backwaters adjacent to the ocean. Found an abundant marine life where the backwaters adjoin the ocean. Local boats catching the fish against the setting sun was a wonderful sight. Varieties of lotus, birds especially peacocks everywhere on the way, sky changing its colours to match the VIBGYOR is a sight I can never forget ever. My son enjoyed bathing in backwaters, catching some small turtles, fishes and learning a lot about marine life. Never realized it was already time to say goodbye to the beach and move northwards towards the great Dambulla-a historic heritage.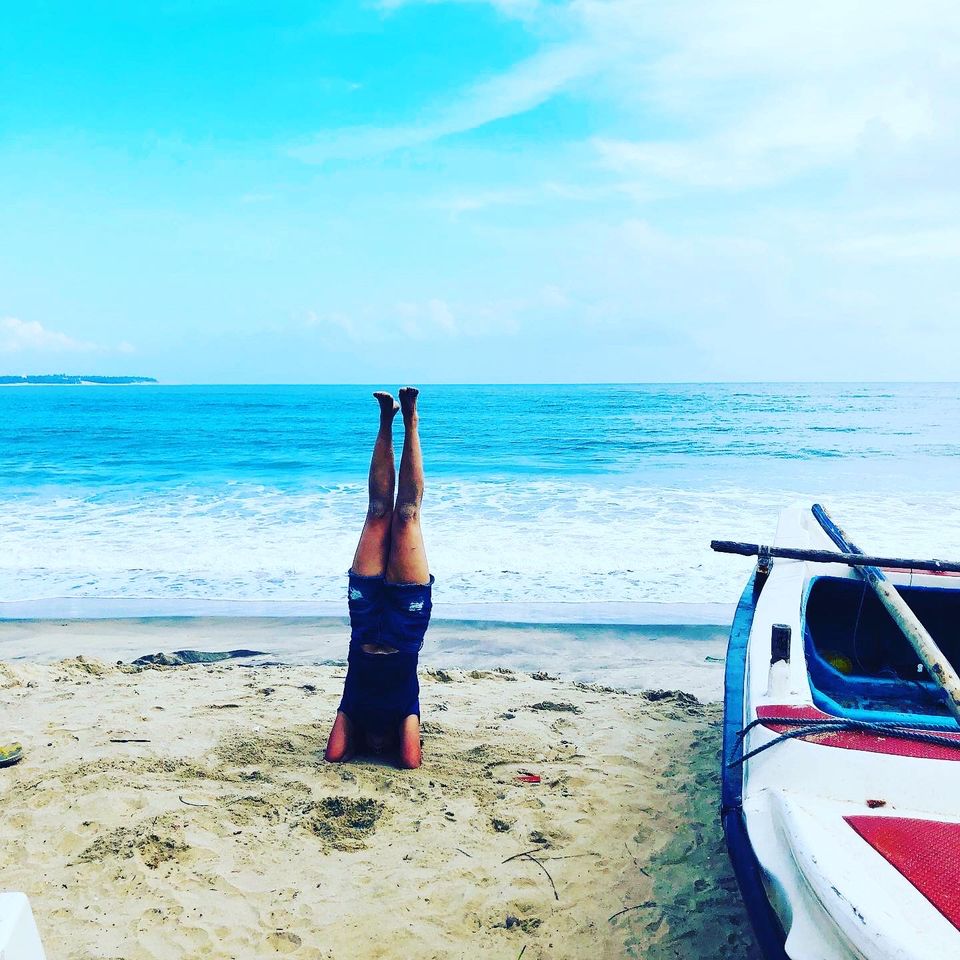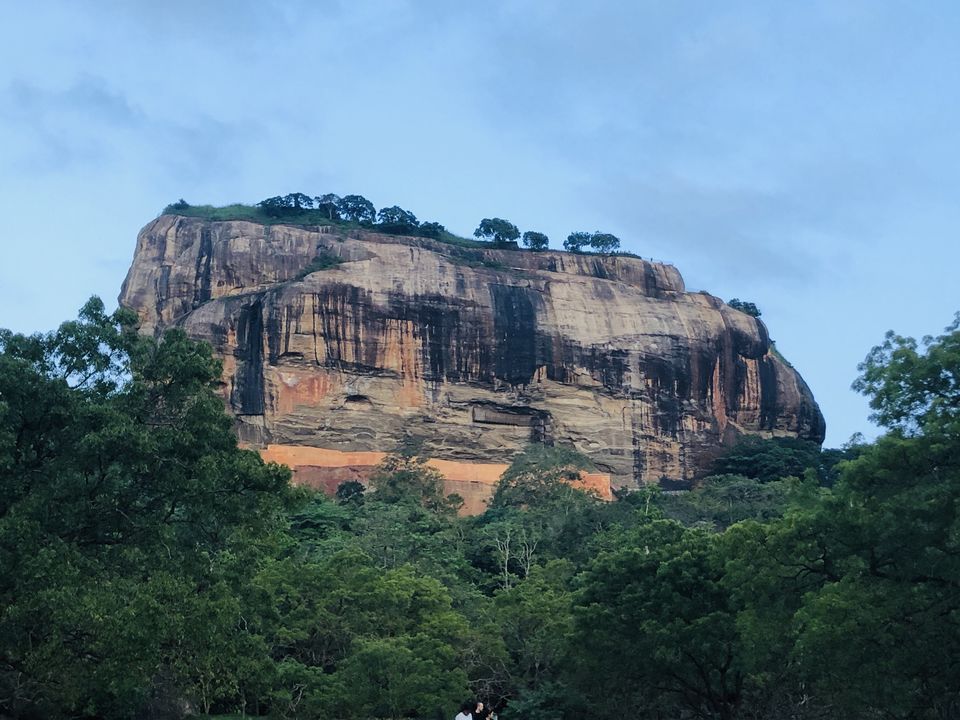 6 of us drove to Dambulla next morning, from Arugum bay, it was our 6th day in Ravana's land  Beautiful roads witnessing the crocodiles, peacocks, reptiles like snake, Comodo dragons, we drove through the inlands of the green nation. Enjoying the local rambutans, passion fruit, wood apple and soursop throughout our journey, relishing the sweet taste of local orange coconut water and ginger beer we reached our beautiful stay, facing the mighty hill ranges of Dambulla and Sigiriya. Raintree resort welcomed us with a beautiful stream flowing right in front of and under our cottage. The rustic wooden and mud cottages facing the river, located in a thick rainforest, overlooking the enchanting misty mountains was a perfect place for our stay for the next 3 days.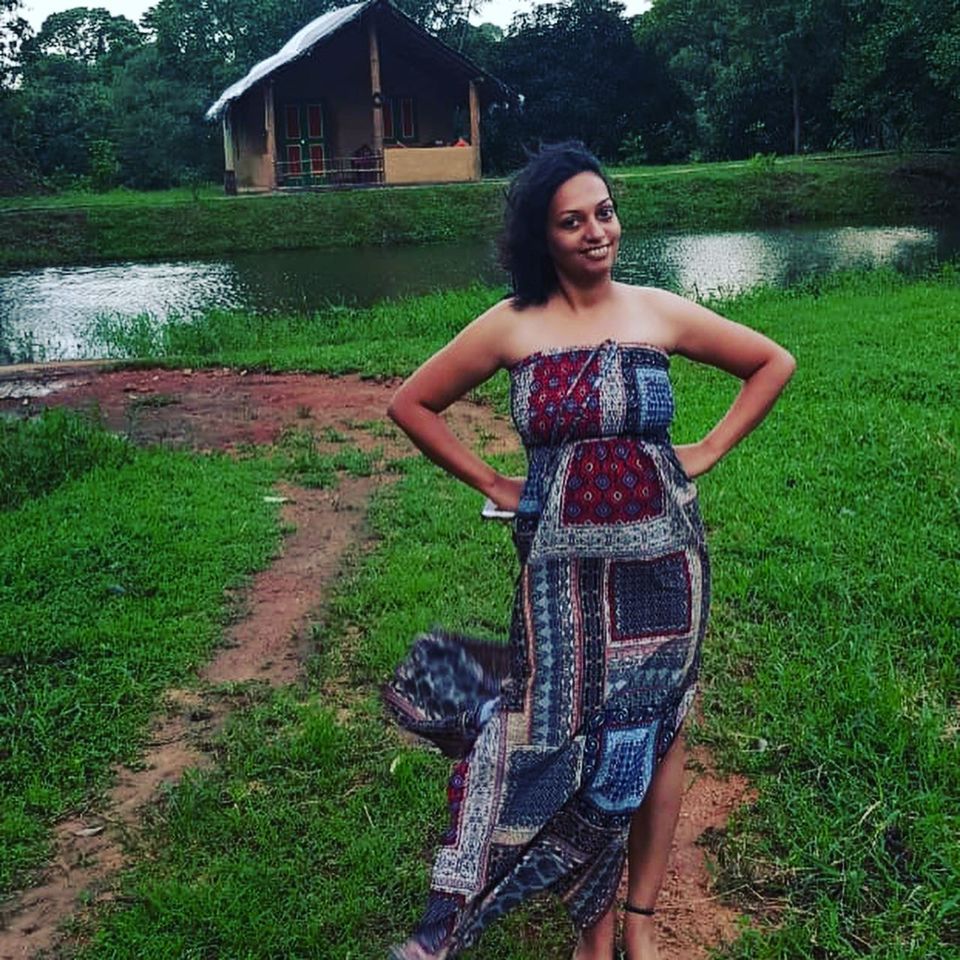 One should define oneself of what he or she is and with whom and where they want to spend their time, because what you do repeatedly is what you are. Hence our 4th stay, a stay which is again in the lap of nature with interesting reviews and a very interesting host Sue who is a traveler, photographer, an artist and a teacher who has travelled across countries like Morocco, Thailand, Philippines, India etc, was perfect host for us. Our night dinner consisted of Indian mimic dishes prepared by looking at YouTube lessons on how to make chapati? By our host  Sue has influenced my thoughts to a great extent. An independent woman, who has passion of setting up a beautiful homestay, wander lust, trekker, her full of life attitude in her mid-forties inspired me!! The concept of open bathrooms, a natural bathtub, transparent bathroom door overlooking the lush green paddy fields is a result of a great imagination. The entire property was full of tropical trees, kitchen garden, paddy field, mango trees and Rainforest. Our food was prepared from Raintree's kitchen garden, rice grown right next to the kitchen. Yummy mango jam was from the mangoes grown in the Raintree property. We got up next day listening to the music of the bird species surrounding the cottage.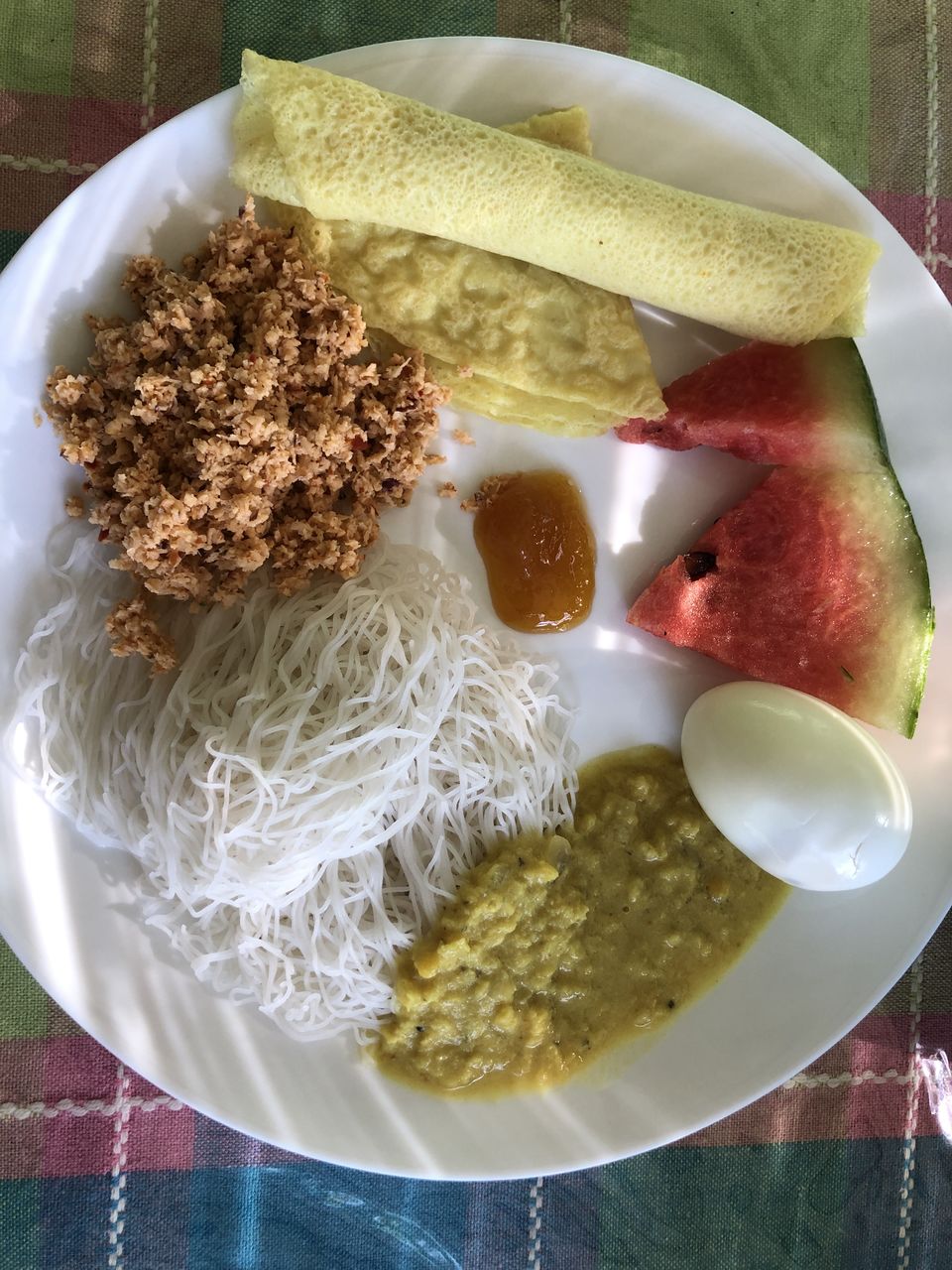 We had to do one of the most important climbs, highlight of our trip-Sigiriya!! Ravana's fort, massive column of rock which is 200 meters high. King Kashyapa built his palace on top of this rock in the 4th century. On a small plateau about halfway up the side of this rock he built a gateway in the form of an enormous lion. The name of this place is derived from this structure — Sīnhāgiri, the Lion Rock. Beautiful frescos on the way up was soothing to our eyes. It was one of the most beautiful climbs of my life. Throughout our trek we could witness the unending thick green forest surrounding the rock fortress. Pidurangala peak's view from top of the Sigiriya peak is an unforgettable sight. It was a sense of achievement to walk the fortress which has witnessed many great kings, queens and artisans. Climbing down the hill relishing all the memories of climbing up was a great feeling. Dambulla caves are the other must visit when you are in this serene land. It has a beautiful panoramic view of the hill ranges, Sigiriya and Pidurangala peaks being prominent of all. Dambulla cave temple also known as the Golden Temple of Dambulla is a World Heritage site in Sri Lanka, situated in the central part of the country. Dambulla is the largest and best-preserved cave temple complex in Sri Lanka. The rock towers 160 m over the surrounding plains. There are more than 80 documented caves in the surrounding area. With these 2 beautiful hikes, exhausted as hell, we went into our cozy den to get a good night's sleep.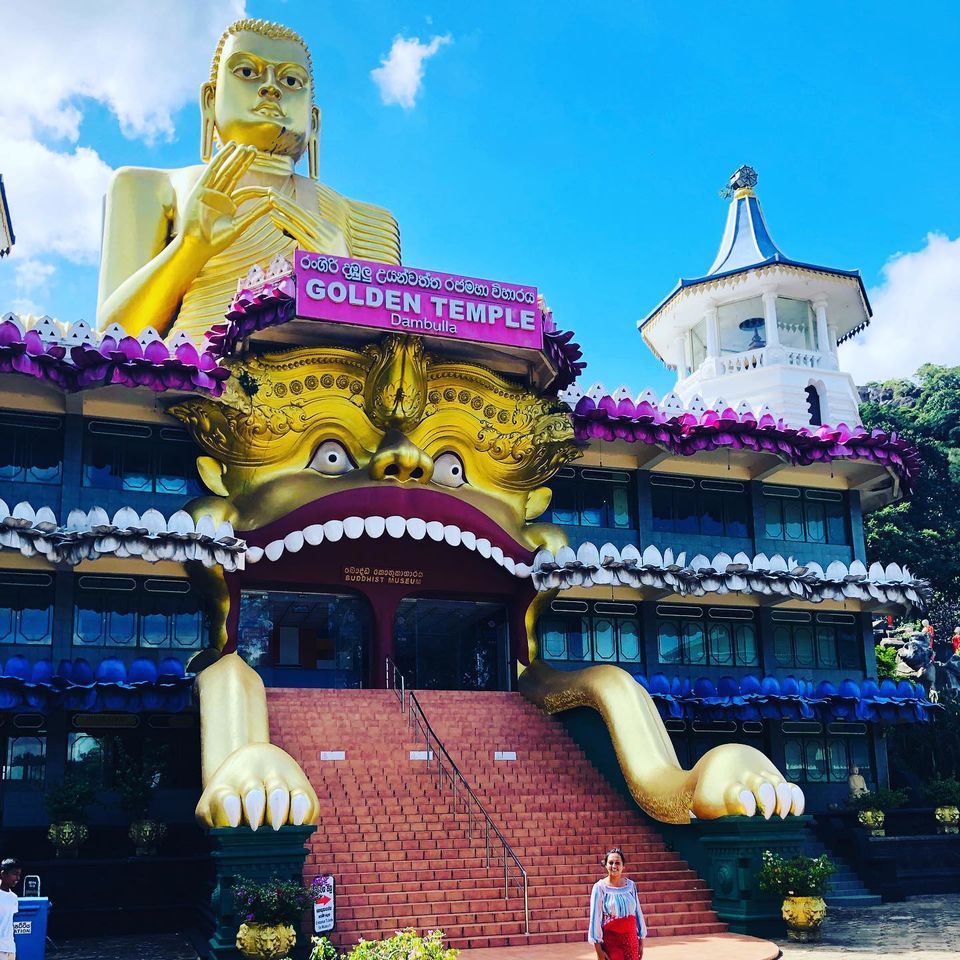 High on adventure, we woke up only to sign up for the last site visit in this cinnamon country. Polonnaruwa the UNESCO world heritage site was on the cards for the day. This was the thriving commercial and religious centre of Sri Lanka some 800 years ago. It consists of a lot of temples and religious buildings. For three centuries it was the royal capital, of both the Chola and Sinhalese kingdoms. Polonnaruwa was established by the Cholas as capital city under the name Jananathapuram in the 10th century. Later captured by Vijaya bahu he was a medieval king of Sri Lanka. Born to a royal bloodline, he grew up at a time when, part of the country was occupied by invaders from the Chola Kingdom of Tamilakam.
We wanted to cover this place on our wheels-bicycle wheels  With the baby seat on one of our bicycles we headed to explore this royal beauty. Royal Palace, Sacred quadrangle audience hall, Shiva devale, rankot vihara, lankatilaka and gal vihar are few of the major attractions of this place. The ruins are on either side of the cycle track of about 5 kms. We relished every bit of the history, getting lost in our own thoughts, taking us back to the glory of the chola kingdom. We ended our trip to this historic place by having a farmer's (kings?) lunch at Priyamali Gedara-a famous lunch place serving a huge buffet spread of Lankan cuisine. With a light heart and heavy tummy, we headed back to our stay passing through Habarana reservoir. A wild elephant was waving us a goodbye on the way. Here we were ending our visit to all our desired places in Lanka.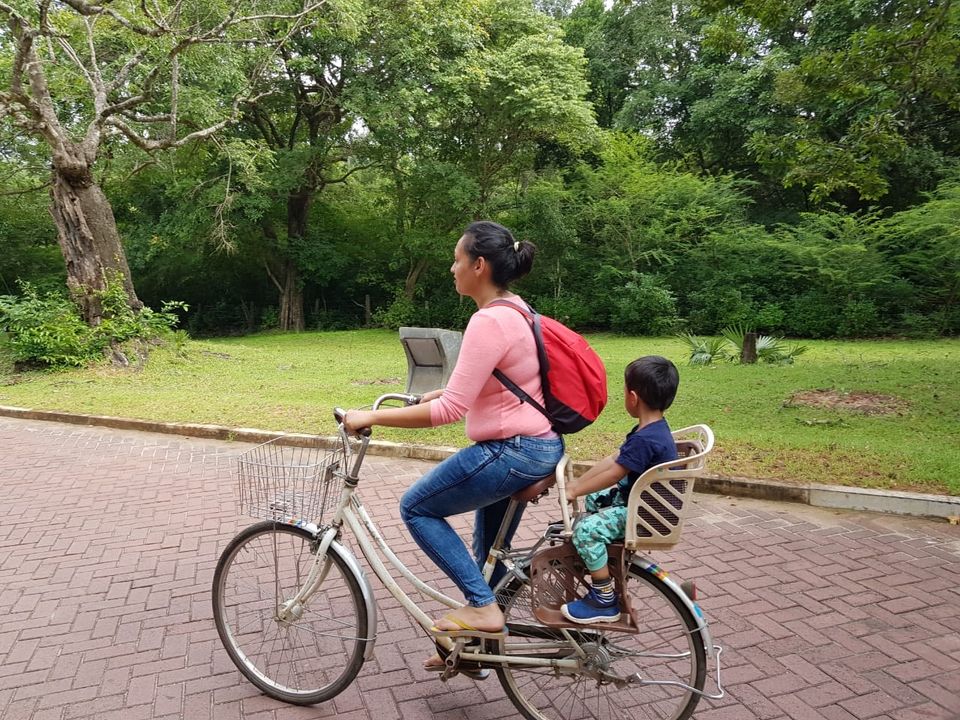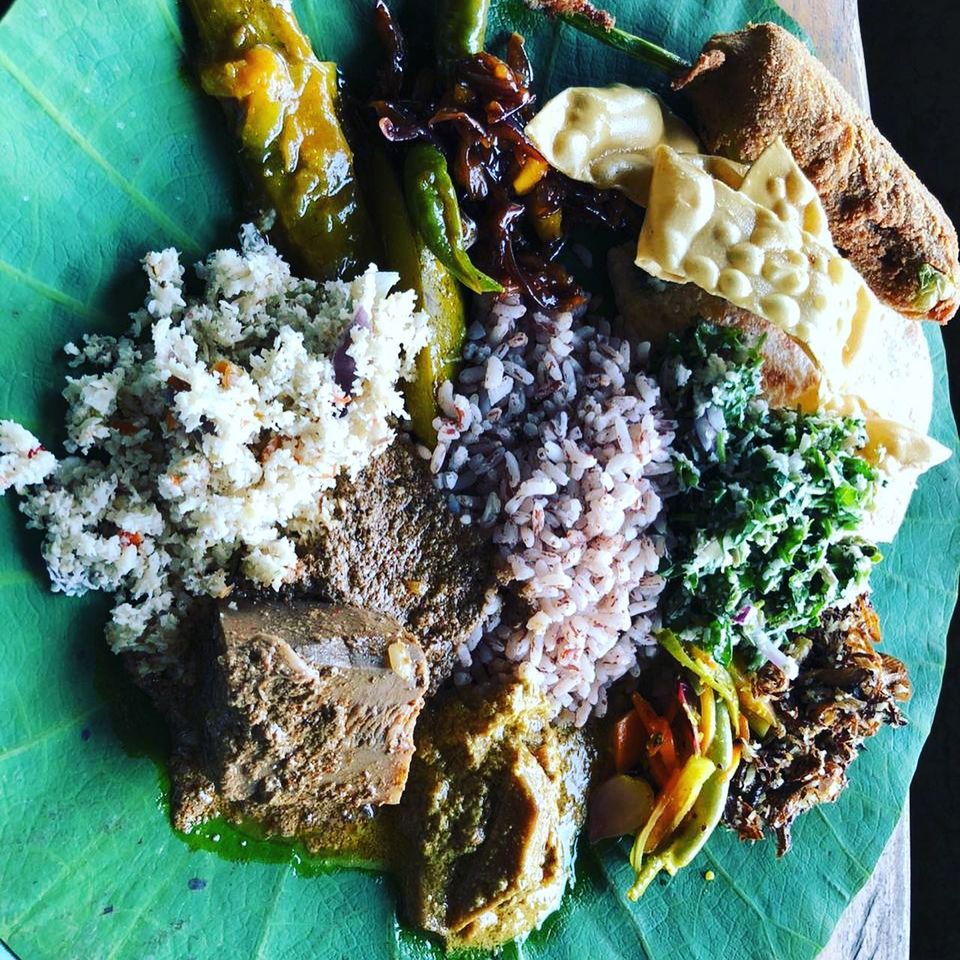 I could not believe myself when I woke up the next morning. I needed to head back to Colombo to catch my flight to my homeland. Our last leg of the journey included street shopping through the crowded streets of Negombo. We bought some beautiful artisan work, giveaways and batiks. Negombo floating market in between the buzzing streets were a unique experience.
The Colombo airport was all set to give a grand farewell to us by decking up in Christmas and new-year's costume, covering every nook and corner of it. Our modern pushpak was taking us back, cruising through the beautiful night sky, mighty Indian ocean carrying us along. Did Sita feel just like me, bidding adieu to this magical island? even a little bit?!?
Till I see u next good bye beautiful Lanka, will come back to explore more of your northern and southern coastline soon 