What makes Kashmir synonymous with paradise for visitors across the world?
The everlasting charm of the houseboats in Srinagar, the freshness of the mornings around Dal Lake and the awe-inspiring Pir Panjal ranges at the distant horizon bring a tangible paradise just so close to your field of vision that it's overwhelming. When I travelled there a year ago, the local opened up the doors to their hearts and homes so readily that Srinagar has become a city that I love to return to.
And if the city of Srinagar is on your bucketlist as well, then so must be a stay at the dreamy houseboats in Srinagar that are docked on Dal Lake, Jhelum and Nageen Lake. For travellers planning a visit to this unique city, here is a complete guide to the Srinagar houseboat experience that can be your introduction to this paradise state.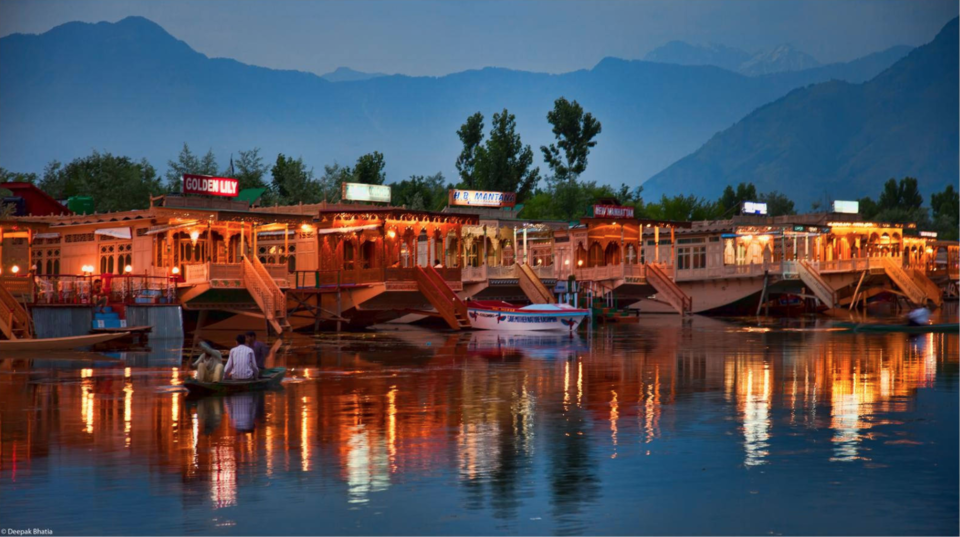 How to reach Srinagar?
By air: Flights to Srinagar International Airport or Sheikh-ul-Alam Airport are available from most major cities in India.
By rail: To reach Srinagar by train, take a train to Udhampur from New Delhi. Take a taxi to Banihal from Udhampur and get on the local train running from Banihal to Srinagar. The last Banihal-to-Srinagar local runs at 5pm and there are no trains available after that.
By road: It take almost 13 hours to reach Srinagar from Delhi by car. The route takes you via Panipat, Ludhiana, Jalandhar, Pathankot, Udhampur and Banihal.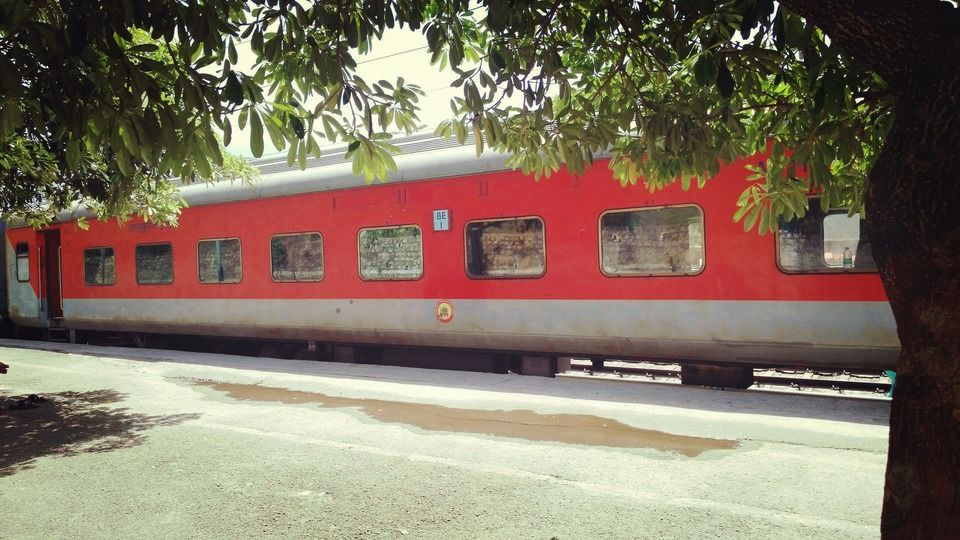 Where to find houseboats in Srinagar?
The local office for the Kashmir Houseboat Owners Association is located opposite the Tourist Reception Centre at Rajbag, Srinagar. The members operate houseboats all across the city in deluxe to budget categories. The houseboats in Srinagar are located at several locations in the city including Dal Lake, Nigeen Lake, Jhelum River and Chinar Bagh. The operators also organise local sightseeing and trout fishing tours and other outdoor activities according to the requirements of travellers.
Suggested houseboats in Srinagar you can book right now:
A traveller-recommended accommodation on the houseboats in Srinagar is Kings Houseboats. The houseboat is parked on Nigeen Lake, which is almost 3.8km from Dal Lake. The sit out area opening to the gorgeous vistas of the surrounding Nigeen Lake, traditionally-designed interiors, intricate woodwork and the unbelievable hospitality of the hosts promises a wholesome experience for any traveller in the valley.
Space: Accommodation for 5 in 3 bedrooms
Amenities: Wifi, Wheelchair accessible, hot tub, TV and free parking in the premises
Price: ₹3,782 per night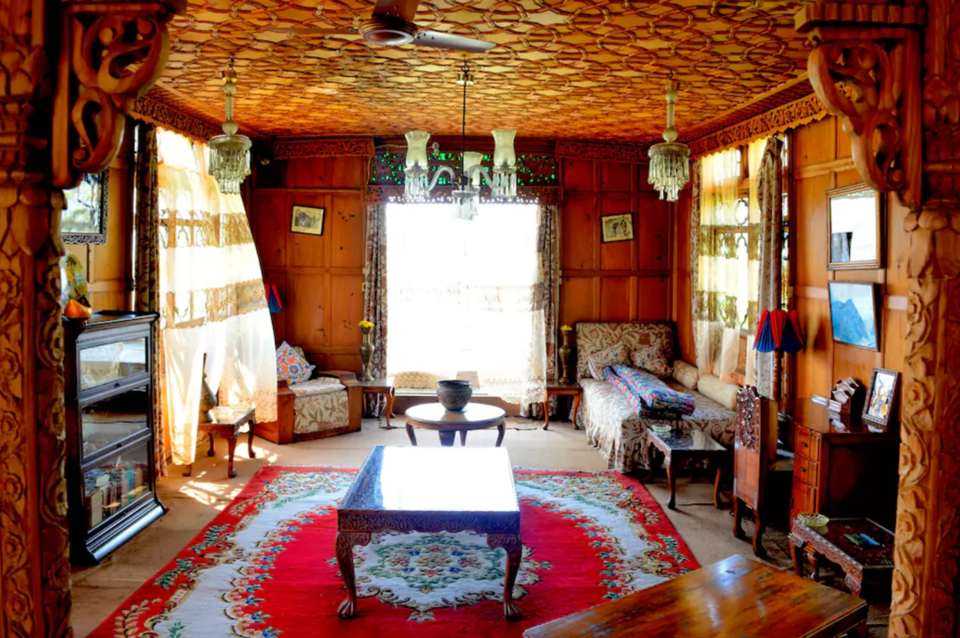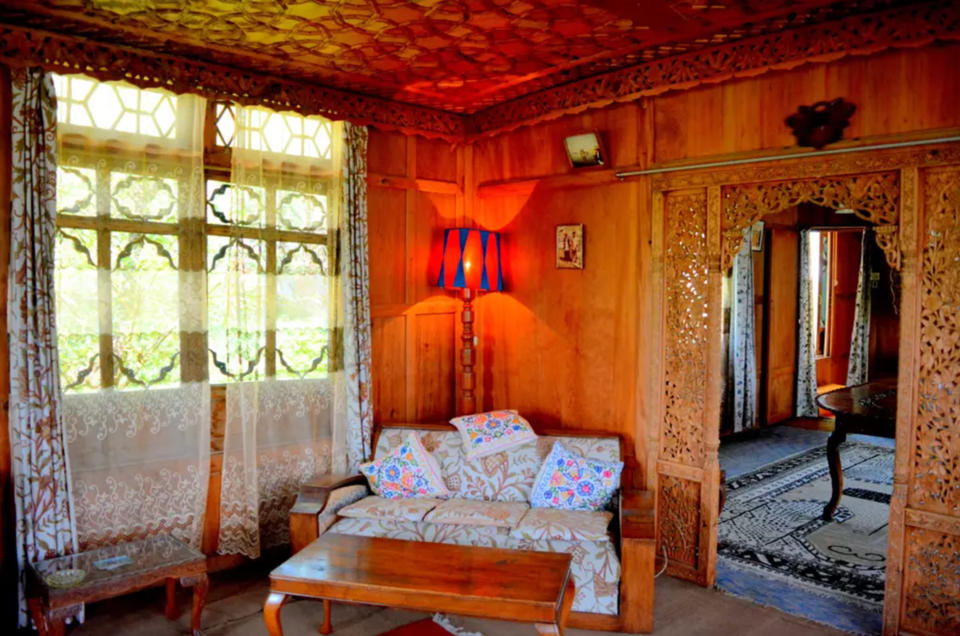 Golden Hopes Houseboats are operated by a local family that has been hosting travellers in the valley for the last 90 years. This houseboat is located on the quiet and blissful corner of the Dal Lake. With a room with a view of blooming lotuses all around and the view of the white Pir Panjals, there could not be a more serene location to be at when in Srinagar.
Space: Accommodation for 2 in 1 bedroom
Amenities: Free breakfast, Wifi, accessible kitchen, heating, hot tub and laptop friendly workspace
Price: ₹1,526per night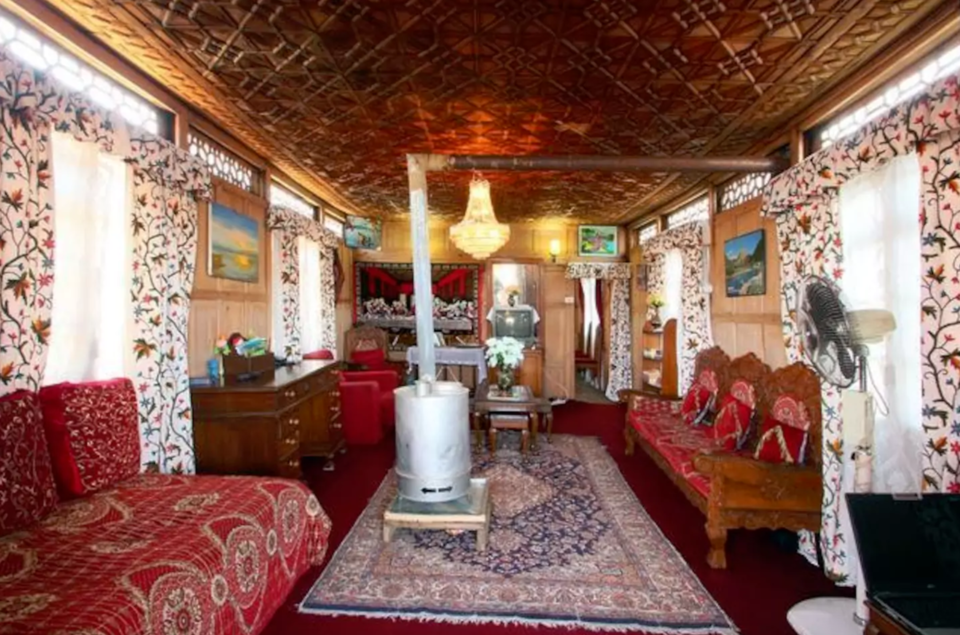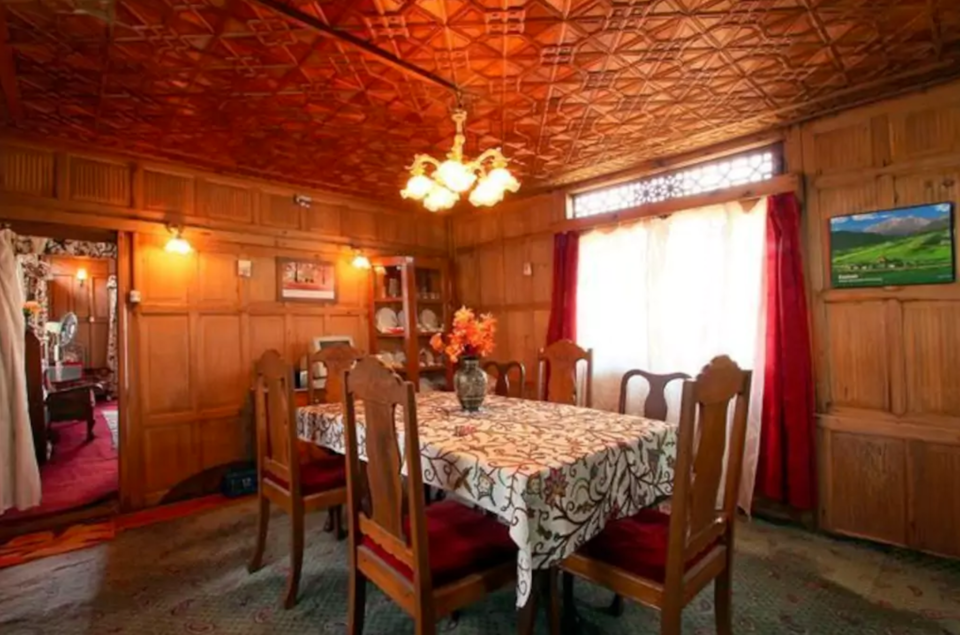 For budget travellers in the city, this houseboat in Srinagar is an ideal place to stay with stunning views of Dal Lake throughout the day and a sunset that's simply breathtaking. The bustling neighbourhood around the pier will make feel you're in the heart of the city and it's also an exceptional spot to get to know locals and experience life in the valley.
Space: Accommodates 3 in 1 bedroom
Amenities: Pet-friendly, Wifi, hot tub, heating, TV, washer and dryer
Price: ₹730 per night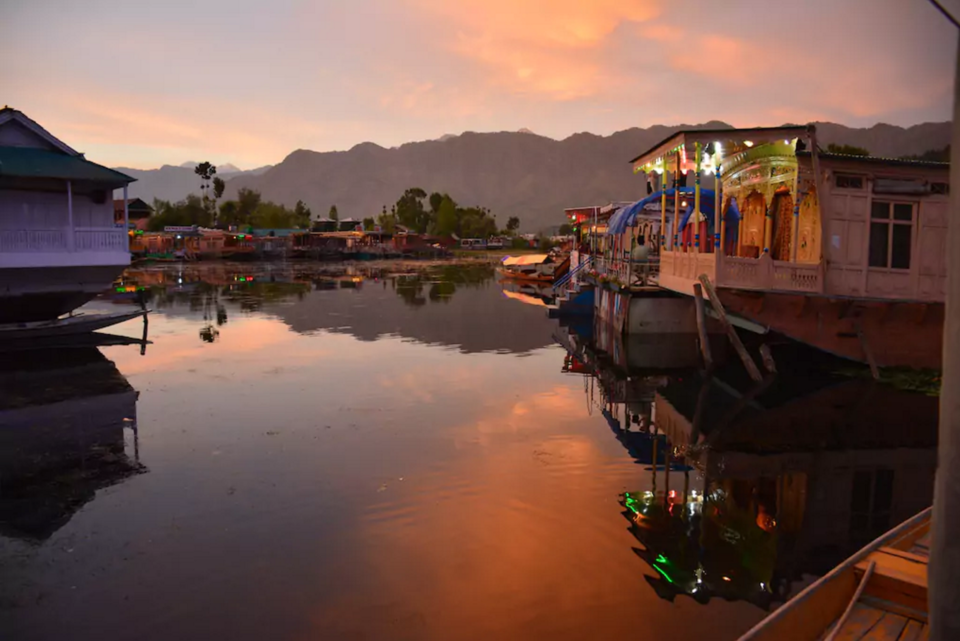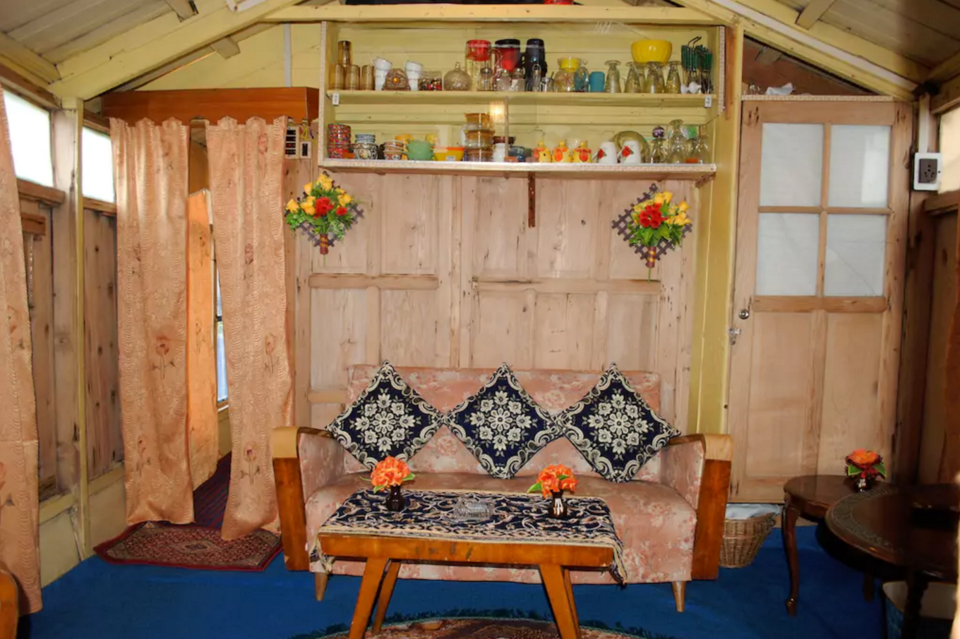 One of the most sought after houseboats in Srinagar, this is a great choice of accommodation for families travelling together. The boat accommodates six people and is located by Boulevard Road on the gorgeous lakeside of Dal Lake. With well-lit rooms, comfortable beds, beautiful traditional interiors, a stay at this houseboat is sure to make your trip memorable.
Space: Accommodates 6 in 2 bedrooms
Amenities: Free breakfast, Wifi, accessible kitchen and laptop friendly workspace
Price: ₹1,997 per night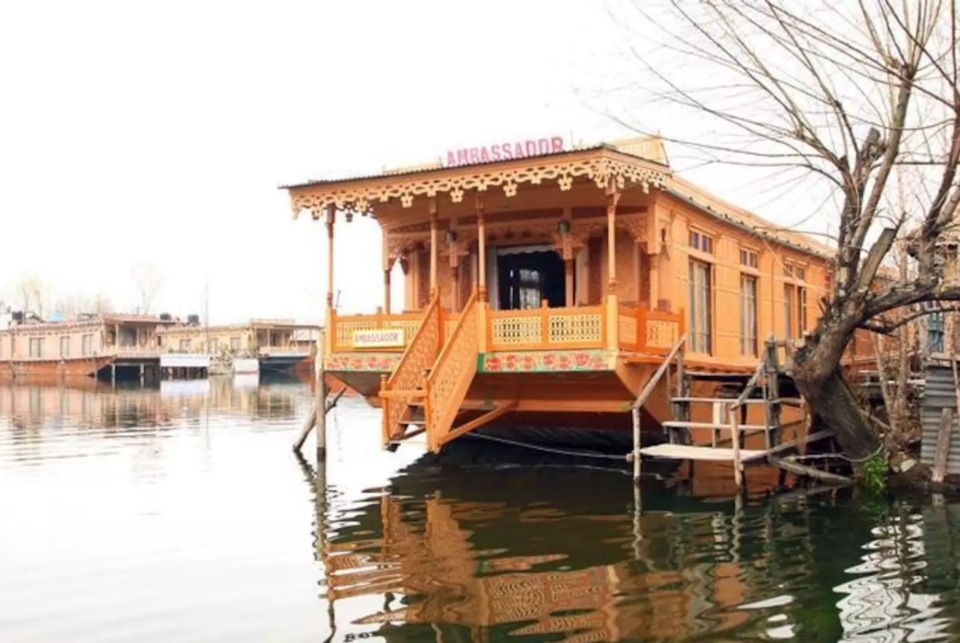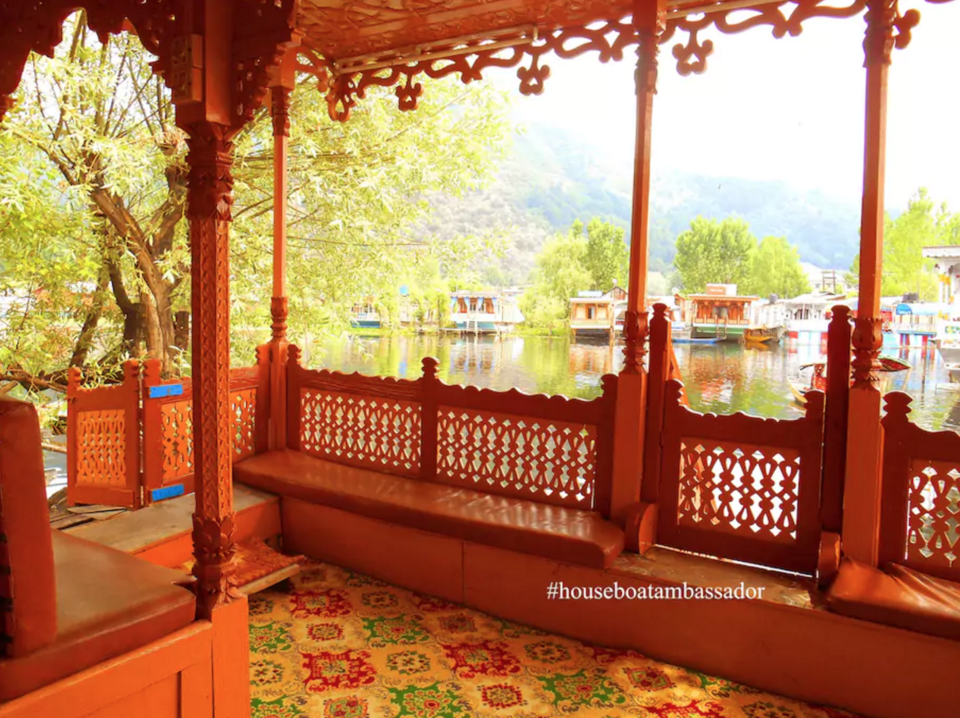 Things to do during your trip to Srinagar
1. Start your day by visiting the gorgeous flower market on the boats in Dal Lake.
2. Go for a shikara ride on lazy evenings and explore the quieter corners of Dal Lake.
3. Go on a one-day tour to the scenic spots around Srinagar such as Nishat Bagh, Badamwari and other gardens in this city.
4. Visit the breathtaking Hazratbal Shrine, a religious spot that truly evokes a sense of calm in every visitor. The mosque is the seat of the relic that people believe to be the hair of Muhammad.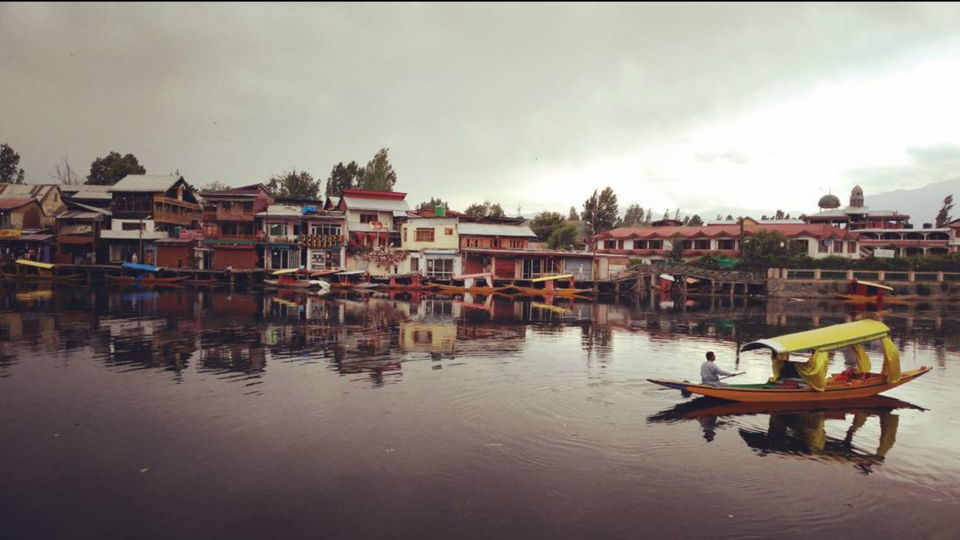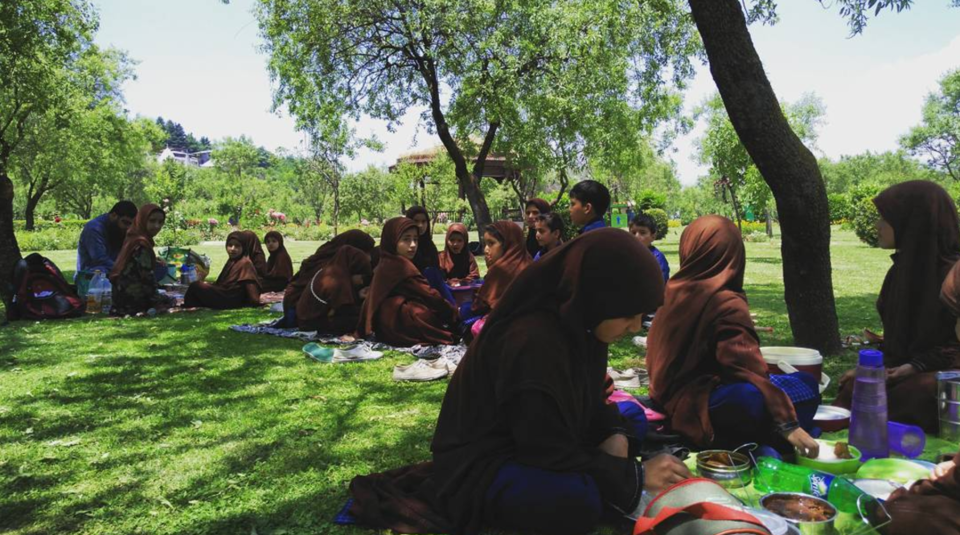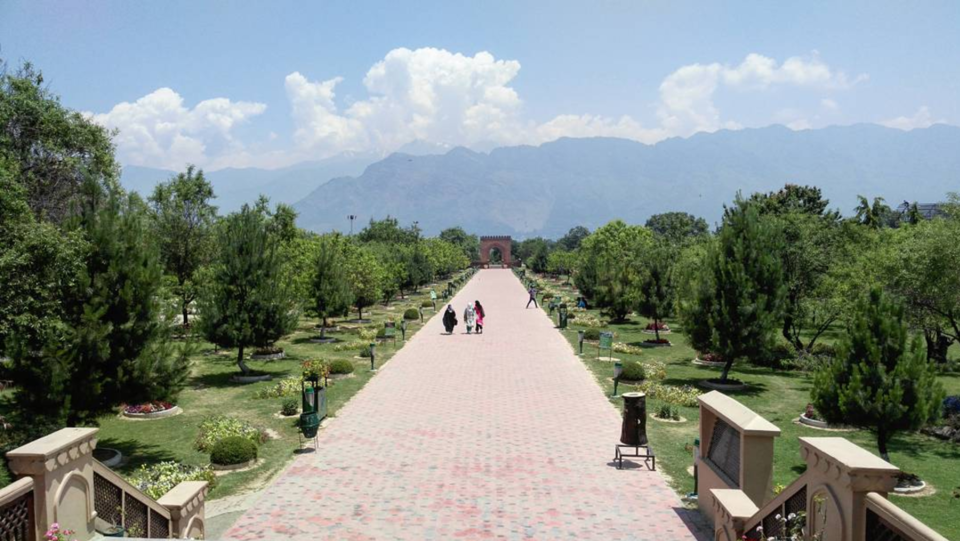 5. Another place that makes Srinagar synonymous with paradise is Jamia Masjid. The majestic architecture of this ancient mosque built in 1394 AD is truly stunning.
6. Shah E Hamdan Mosque located in Shamswari in Srinagar is another must-visit spot built in 1395AD that has been a witness to the changing times in the valley.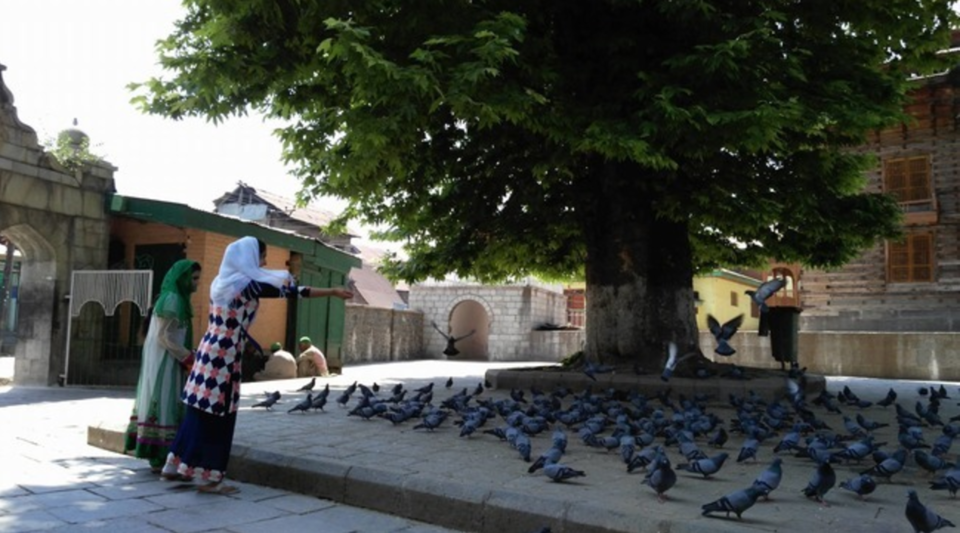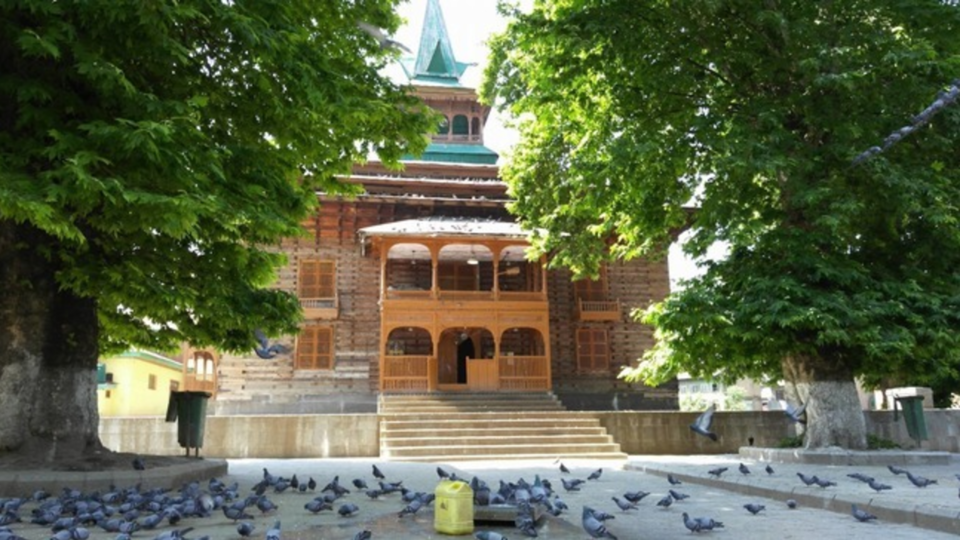 Visitors are advised to keep themselves updated with the political situation and try not to travel during the civil unrest.
Read my personal travel story from Srinagar: People of Kashmir Showed Me That Srinagar Is More Than Just Dal Lake and Shikaras
Have you sailed on houseboats in Srinagar? Tell us about your experience in the city and share the story with travellers on Tripoto. Got any queries about planning a trip to Srinagar, ask the community of travellers on Tripoto.
Frequent Searches Leading To This Page:-
dal lake houseboat cost, deluxe houseboat srinagar, nigeen lake houseboats, places to visit in srinagar, best houseboat in nagin lake srinagar, swan group of houseboats, where to stay in srinagar