Srinagar-Manali-Leh circuit is quite accurately called the mecca of travellers in India and if you want to begin your journey now, start it by visiting the paradise of the north. In this post, I'll share my experience of exploring Srinagar tourist places while travelling along the Srinagar-Leh-Manali route.
My journey along this circuit began in the first week of June 2016. If you're a believer of Indian Railways, I would advise you to take a train from Delhi to Udhampur as I did. With the sunrise, you would cross innumerable tunnels, each getting you closer to the mountains at a distance.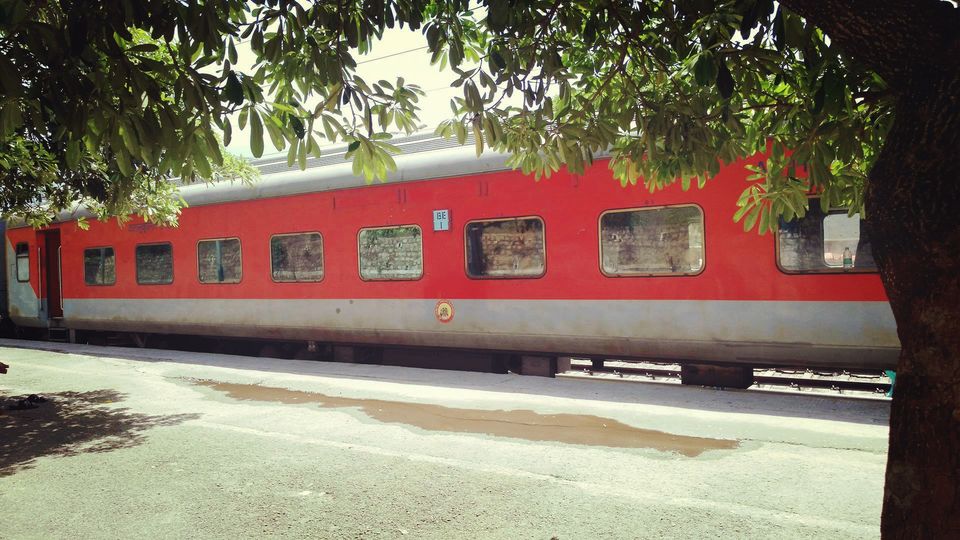 On reaching Udhampur, I had the option to take a direct taxi to Srinagar but to make it to Srinagar before it was dark, there was a rather more interesting route I took. I took a tedious taxi ride from Udhampur to Banihal and hopped on to a local train that dropped me in Srinagar in almost an hour.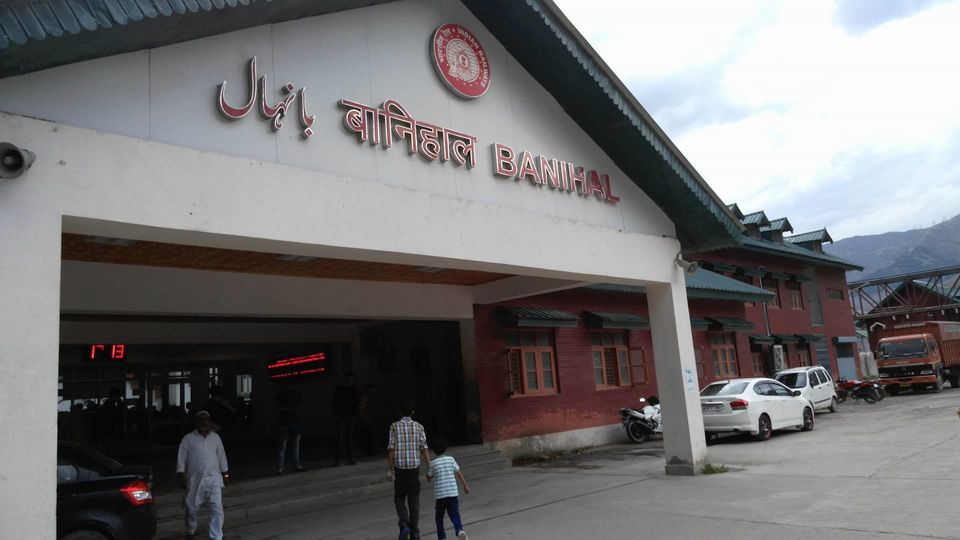 Despite every hack I came up with that evening, I couldn't reach Srinagar before 8pm. I waited at the Tourist Police Booth at Lal Chowk for a hotel caretaker who was supposed to pick me up from there. Little did I know that the man would change the way I would look at everything ahead on this journey. His name was Mohammad Amin.
While going to the hotel, he asked me if I was travelling alone and later, suggested me to stay at his house. I was skeptical and asked a few questions about his family. Mohammad Amin lived in Khanqah Mohalla with his wife and 6 daughters. It seemed like a safe bet and I went along with him.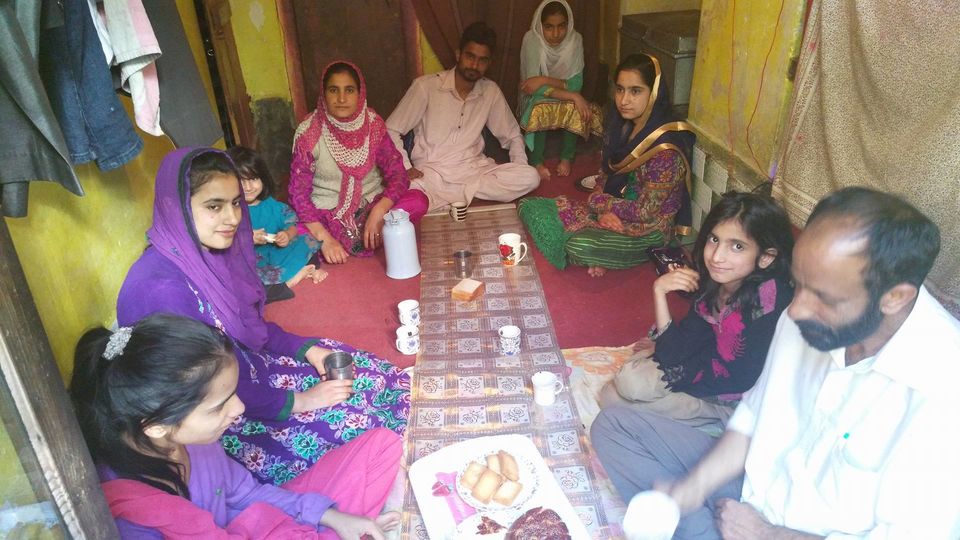 That night at Mr. Amin's house, we found the best way to break the ice with his six extremely shy daughters. We watched the IPL final match together, the family served me kebabs and kashmiri wazwan for dinner and finally, I slept alongside the 6 girls sleeping in a row in a cosy little room. The next morning when all the kids were getting ready for school, the eldest two Summaiya and Tabassum took a leave from school and decide to take me around the city.
That morning watching the kids go to school, took me back in time when I had a similar school routine every morning. Here are some snapshots.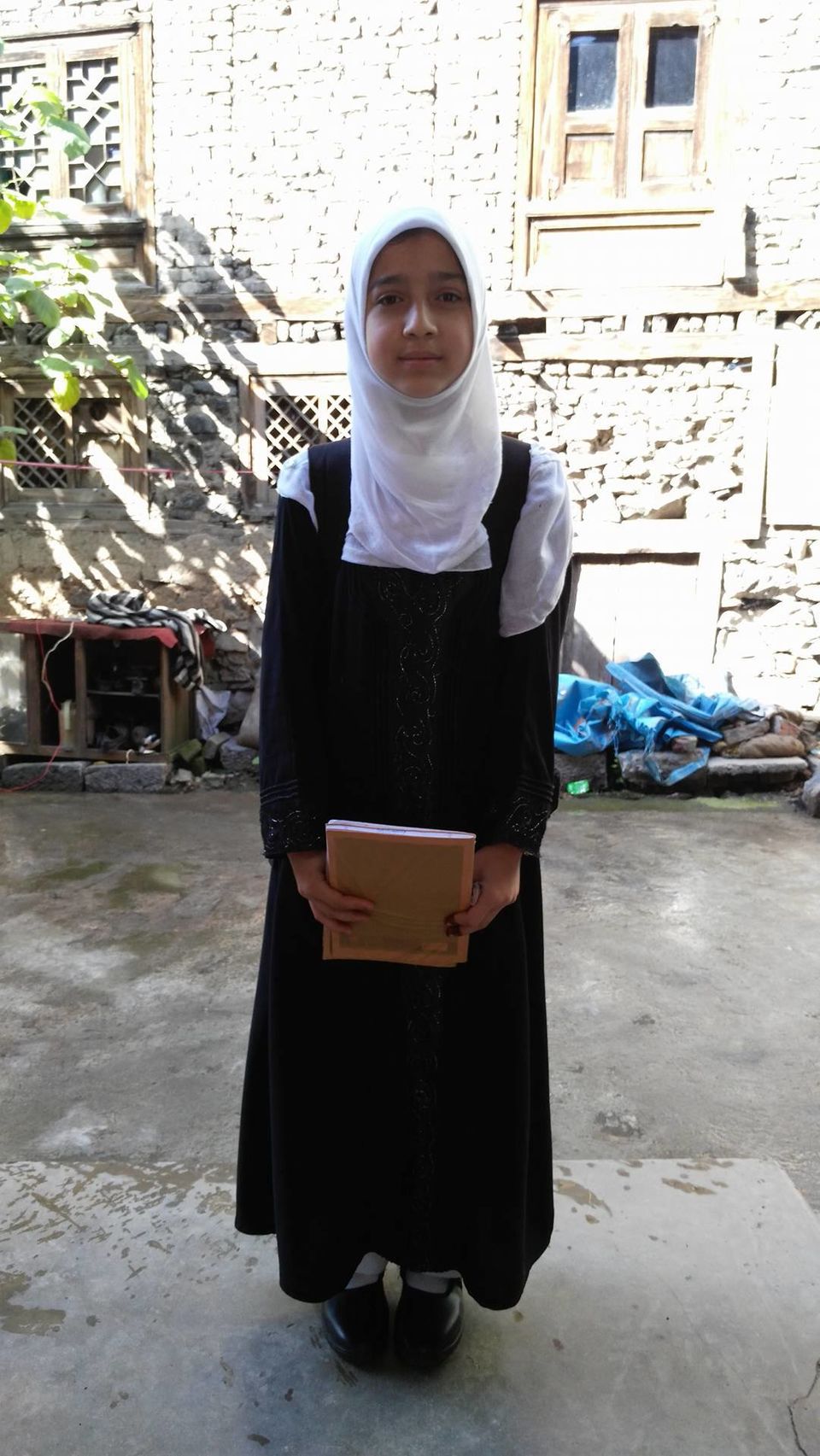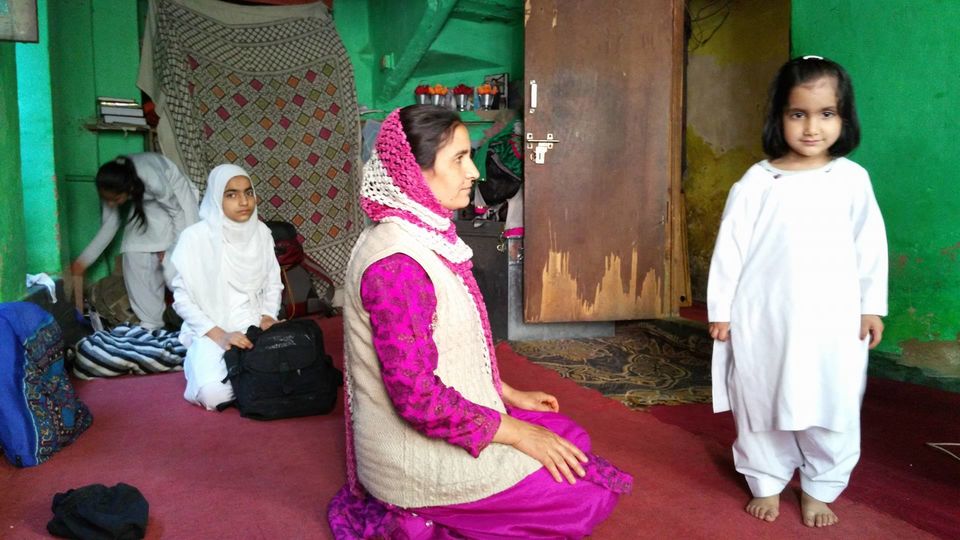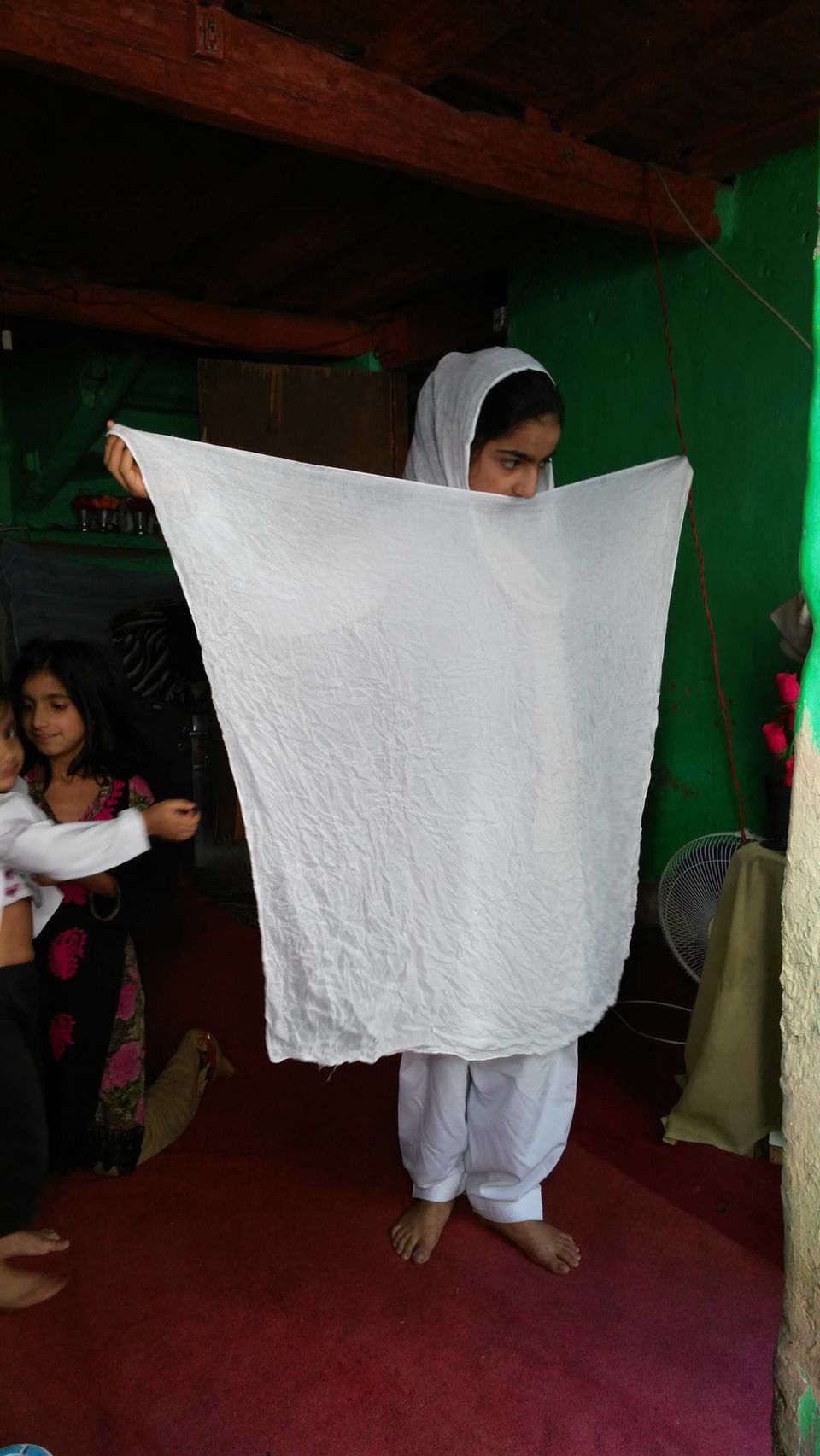 It was now time to head out and explore the new city with Tabassum and Summaiya. That day we visited almost 5 mosques and the girls followed this interesting drill of folding the scarf every time we entered a new mosque.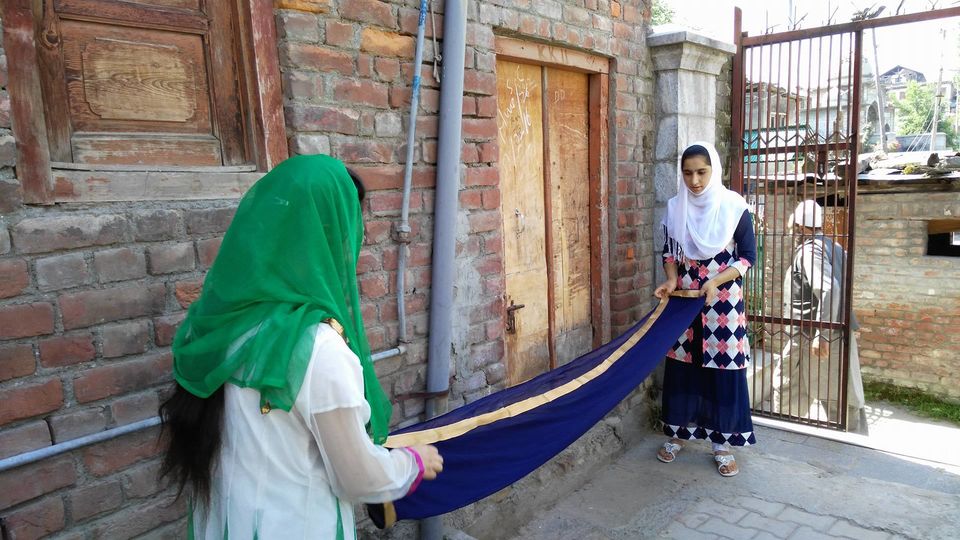 Best Srinagar tourist places for visitors

We began the city tour from Shah E Hamdan Mosque in Shamswari. On the bank of Jhelum, this shrine hidden amidst tall green chinar trees. First built in 1395AD, the shrine has been destroyed and rebuilt in the course of history multiple times and stands as a memorial for the advent of Islam in Kashmir.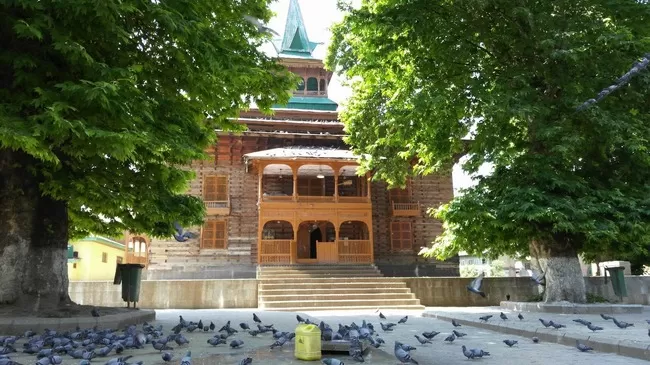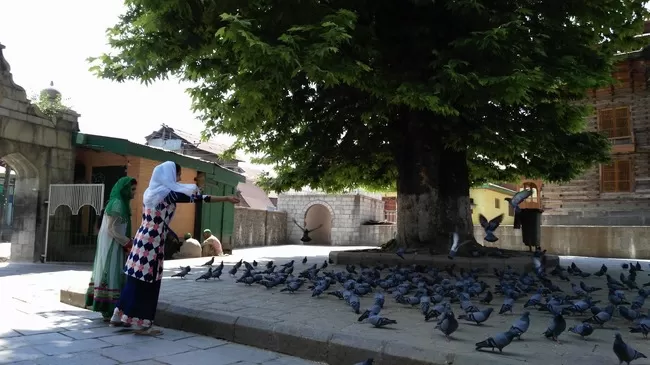 We walked around the other nearby Srinagar tourist places where every one was busy with their usual chores and routines. Carpenters enjoying the sun sitting on massive chinar planks outside their shops, intricately woven carpets on display and long rows burqa-clad mannequins were some of the most interesting sites on this walk.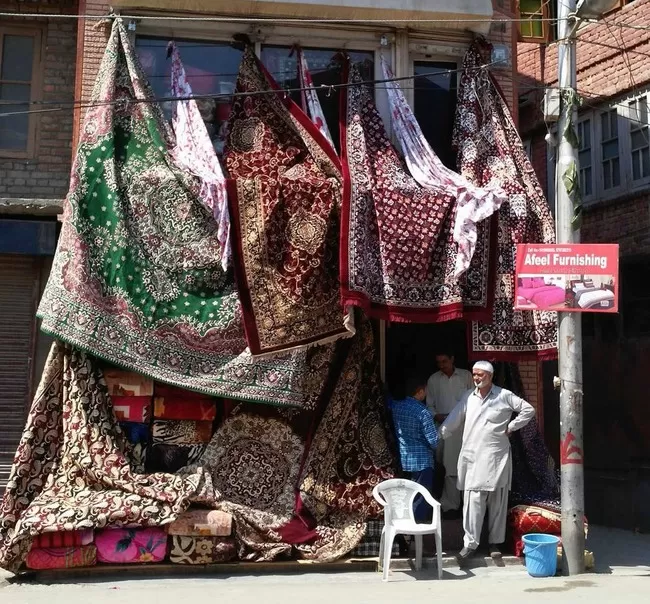 Next stop on this tour with the two girls was Jamia Masjid.
For those looking for a silent spot to spend a great afternoon, this sacred shrine in the centre of the city can be a great hideout. Even for those who don't believe in God, the aura of Jamia Masjid evokes a certain calmness and it would find a place in your travel recollections for years to come.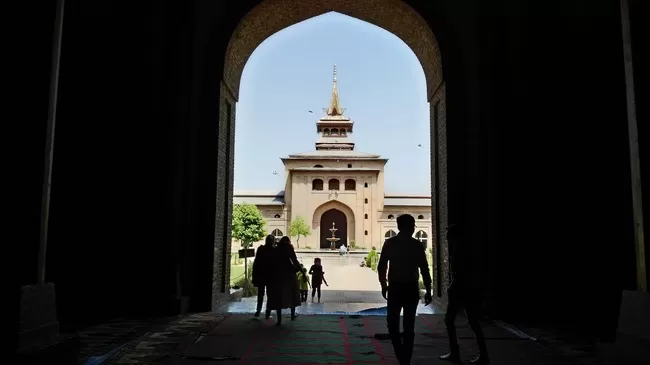 We all discover our own ways to travel the way we like. For me, the locals have always been the perfect guides in every new destination.
While walking towards Makhdoom Sahib, Tabassum and Summaiya shared with me the episodes of the tragic floods of 2014 when they took shelter in the Shrine of Makhdoom Sahib along with their entire family. Thousands of Kashmiris who lost their homes and businesses in the floods stayed in the shrine for months. A natural disaster that had till now sustained in my memory only as a headline on TV, now unfolded itself in it's full affect.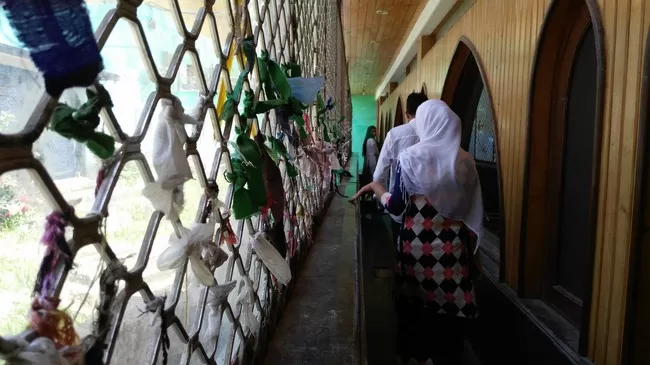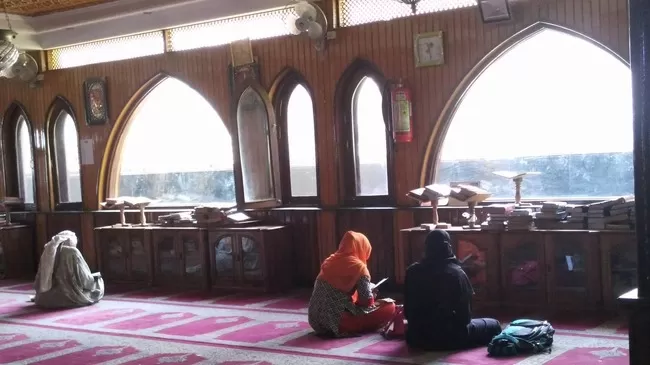 A short walk ahead from Makhdoom Sahib is Badamwari, the garden of almonds.
Many of my friends who had travelled to Srinagar warned me that the gardens around the city can be rather monotonous but I trusted the two sisters who were quite excited about visiting it. The first sight of the magnificently landscaped garden lined with almond trees on both sides, restored my faith in the heaven that Srinagar tourist places have beauty and charm that just can't be replicated.

We had lunch under the shade of the almond trees with school kids out on a picnic. Leisure walk in the gardens seems like an unlikely activity on my checklist but I don't follow that checklist all the time.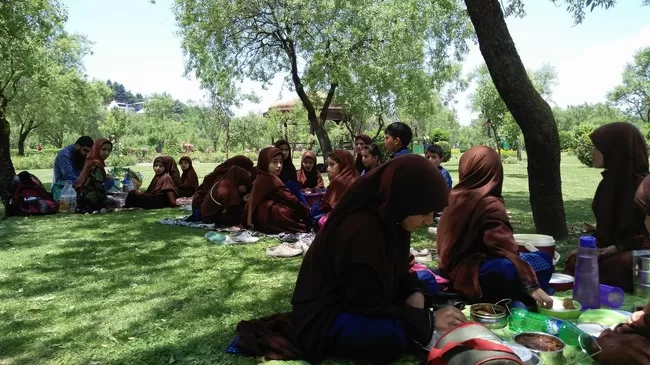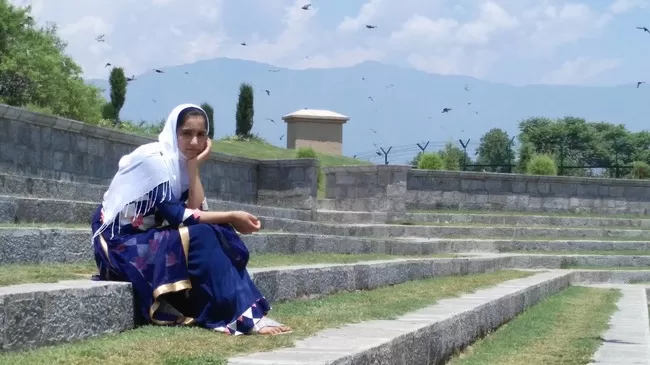 However it was my checklist that took us to the next magnificent spot in this city. The three of us boarded a bus that took us all around the city and then left us at a beautiful fringe end that's Hazratbal.
On the left bank of Dal lake, Hazratbal Shrine is on the quieter side of Srinagar. The backyard offer a stunning sight of the silent lake with Shikaras and beautiful willows alongside the bank. The alleys connecting the backyard to the main road also takes you through some interesting food joints serving local Kashmiri street food.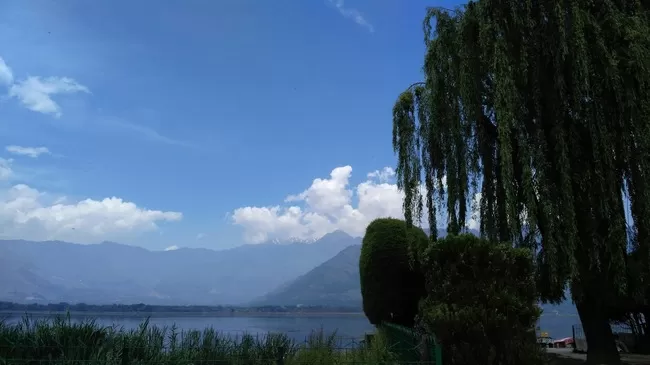 While going back to Amin Uncle's home that evening, I saw the houseboats and shikaras lined in along the bank. The scenes appeared like recreation of poetry in a perfect frame but this was not the only Srinagar I saw. The two girls sitting beside me on the bus that evening were the best of Srinagar I saw.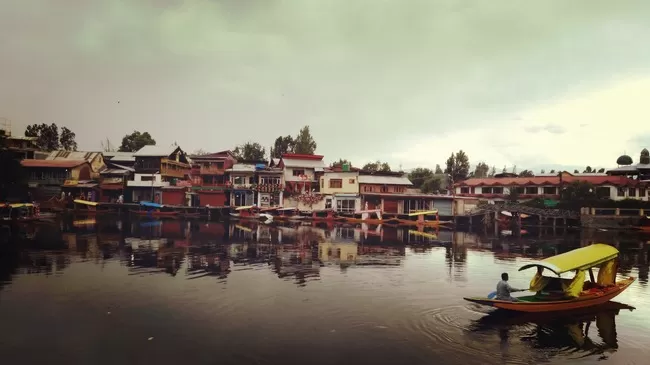 Not the Shikaras, not the gardens, not even the Dal Lake that takes your breath away at every sight, it was the heart of the people of this city that I'd cherish. One Kashmiri family restored my faith in the innate goodness of people who help each other, open their hearts and even the doors to their houses when you're in need and that's how I'd like to remember Srinagar.