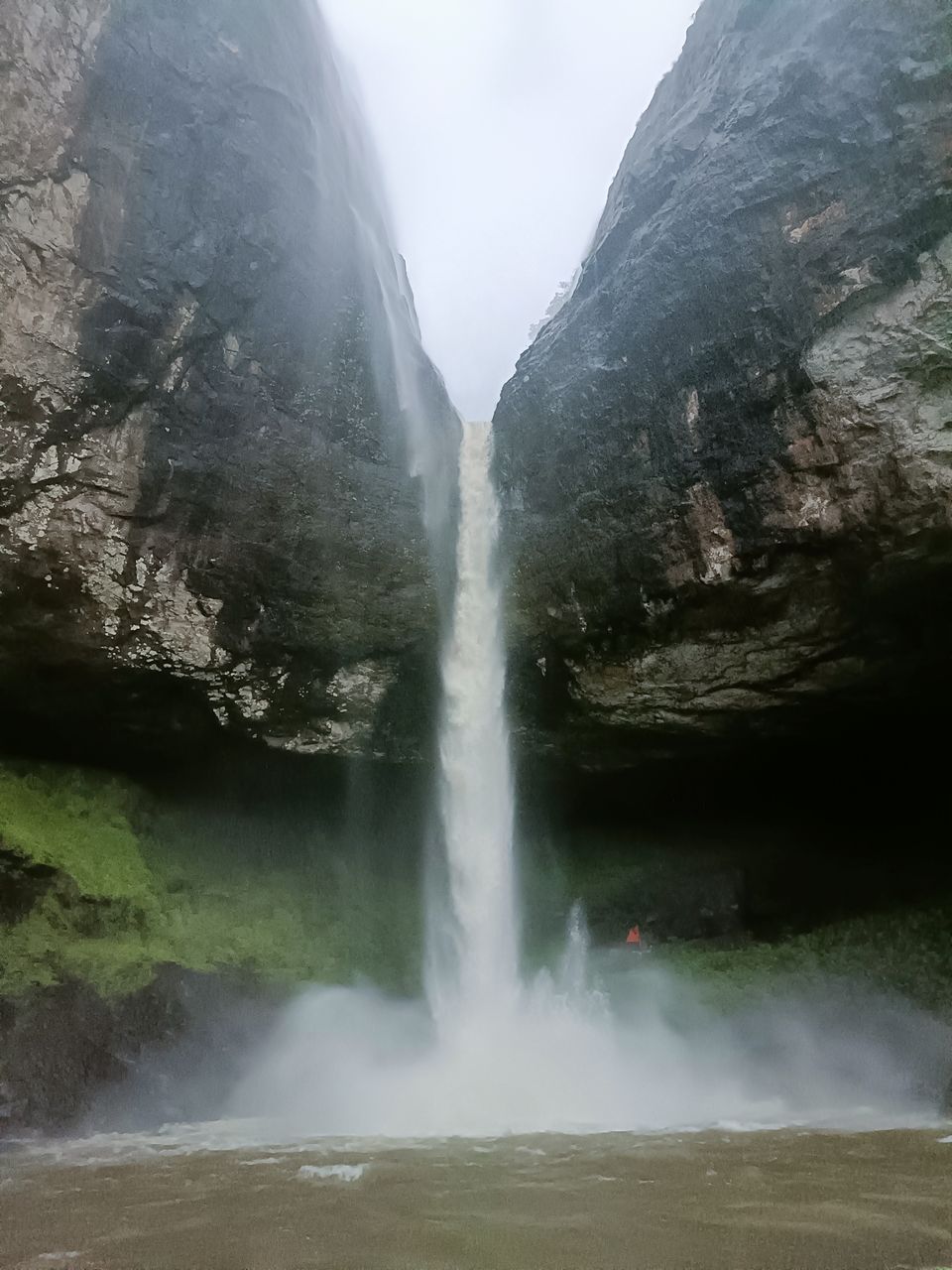 I left my house at 11.15 pm and met my friend Alisha at 11.30 pm so that we could both reach Sion Circle at 12.00 am to board our bus!
The traveller was on time and we didn't sleep at all ! We danced on the bus ride and then had our own music concert on the way and then we reached the base camp at 4.00 am and I couldn't keep my eyes open and then I fell asleep on the table itself.
I then woke up to eat our breakfast which was Poha and got my trekking bag ready.
And then we started the trek at 6.00 am and reached Devkund at 7.30 am and spent about 45 minutes there!
We then moved to a waterfall that was formed right next to the Devkund Waterfalls and then headed back to the Base Camp for our Lunch which was a typical maharashtrian meal of dal, rice, chole, chapati and kheer.
We then boarded the traveller again and headed back to the city. I reached Sion Circle earlier than anticipated around 3.30 pm and reached home and crashed to make up on no sleep the previous day!
This time I went with trekking group - Junglee Outdoors and it was a lovely experience! Cleanest washroom experience and everything was on time - the trek leaders were experienced and the company was lovely - I met people from different walks of life and learnt a thing or two about sales!