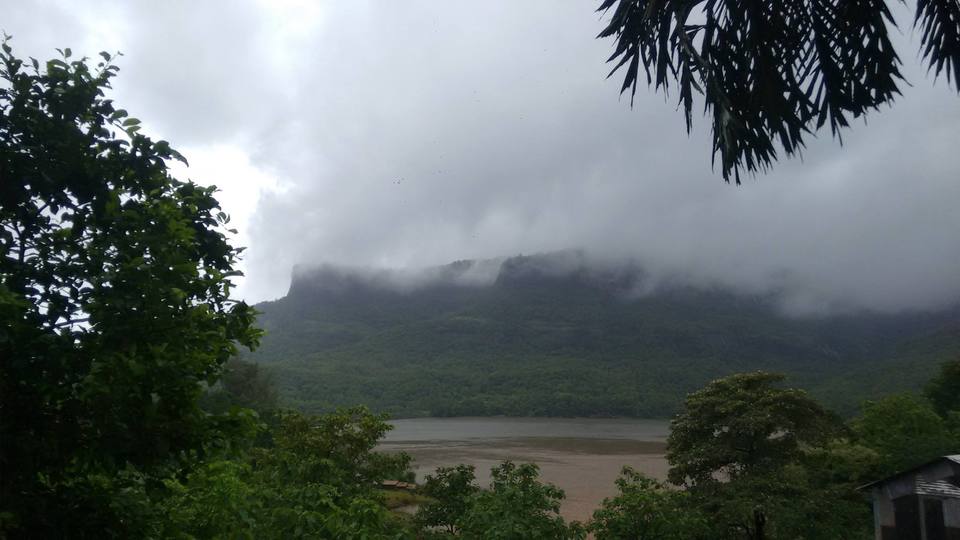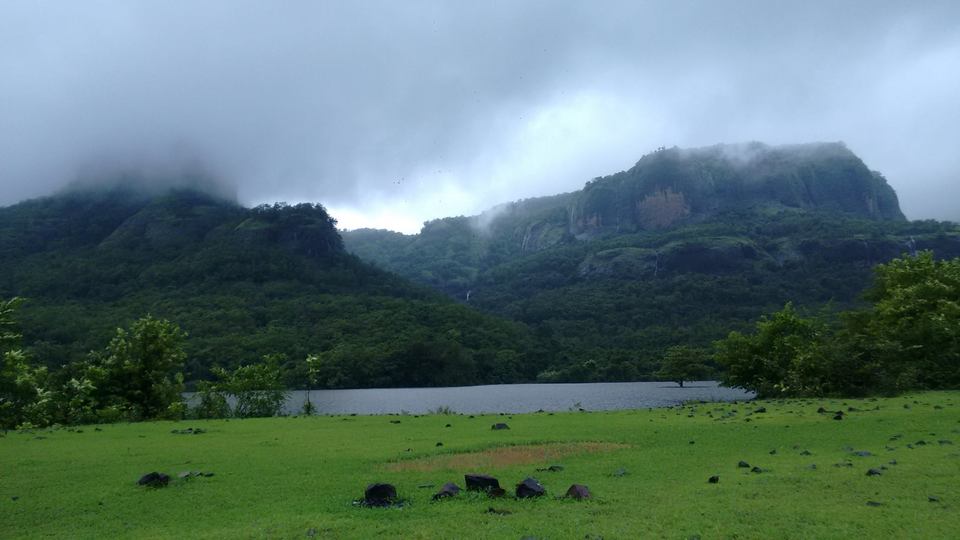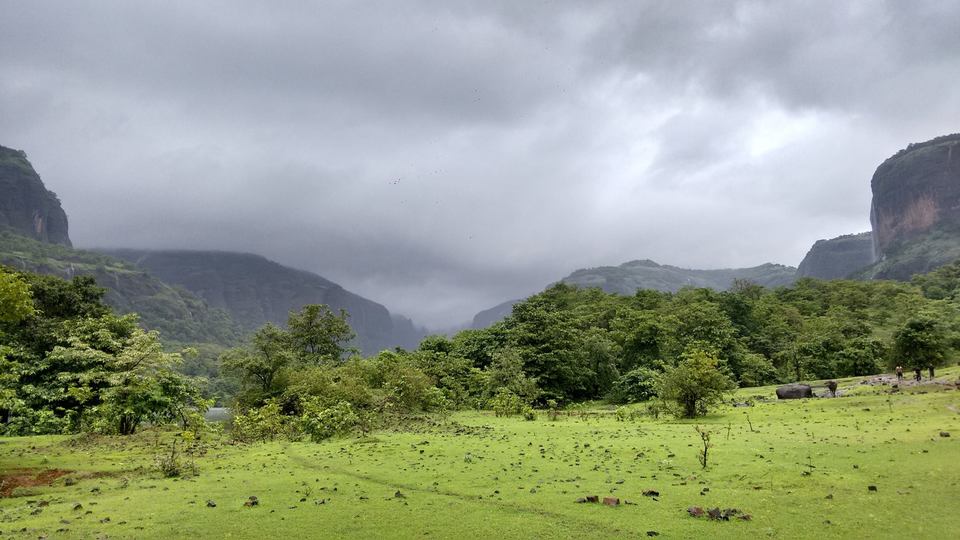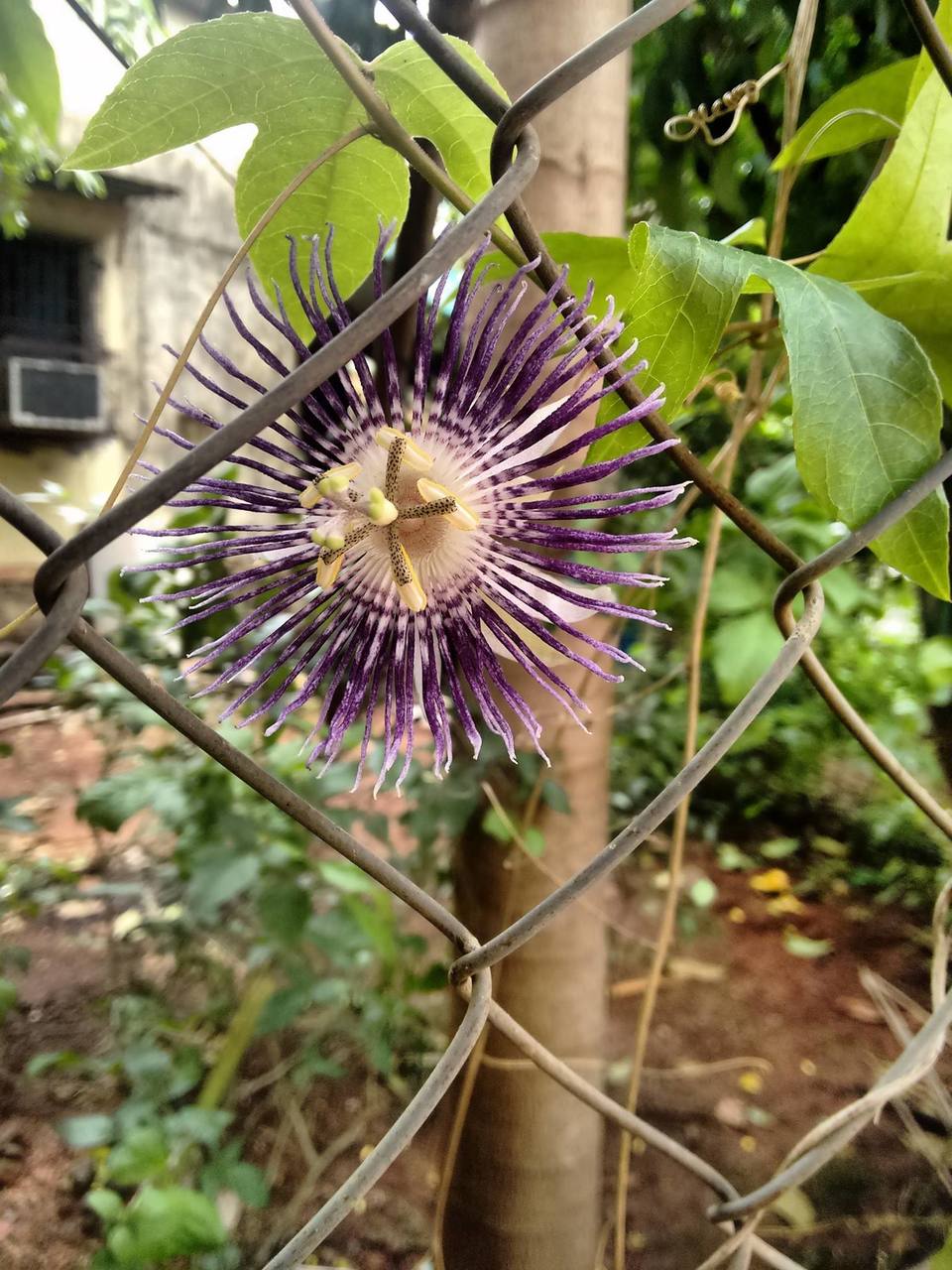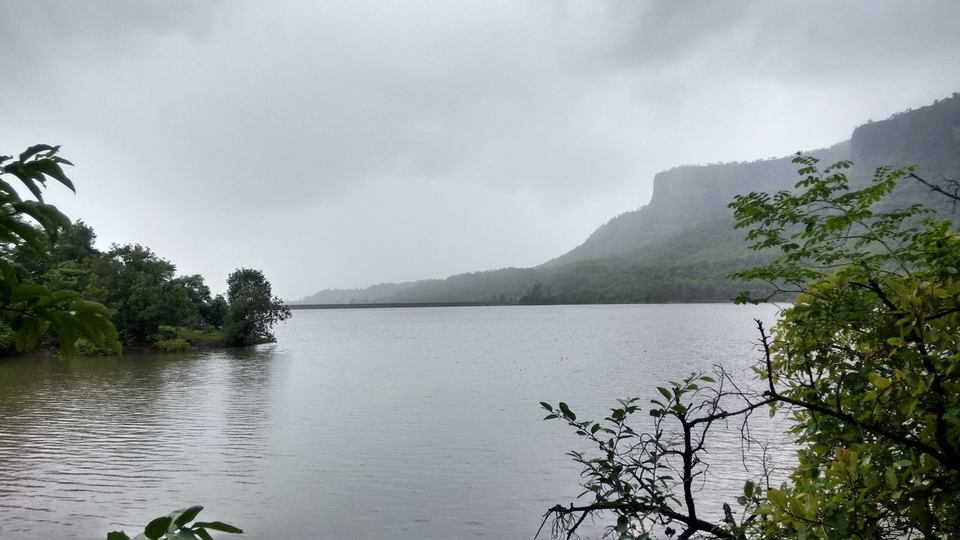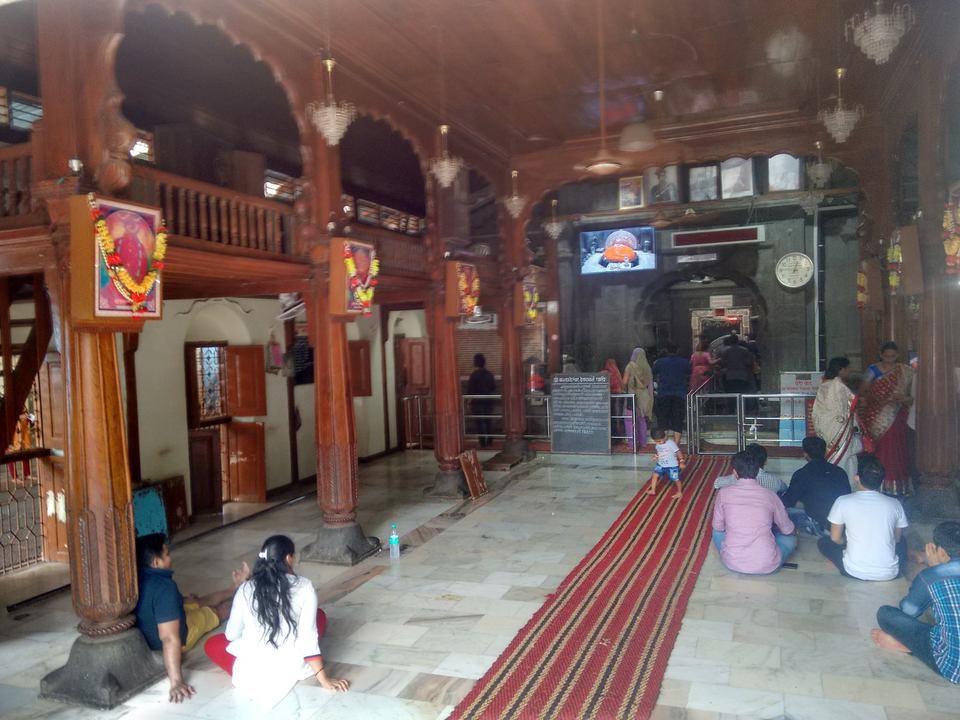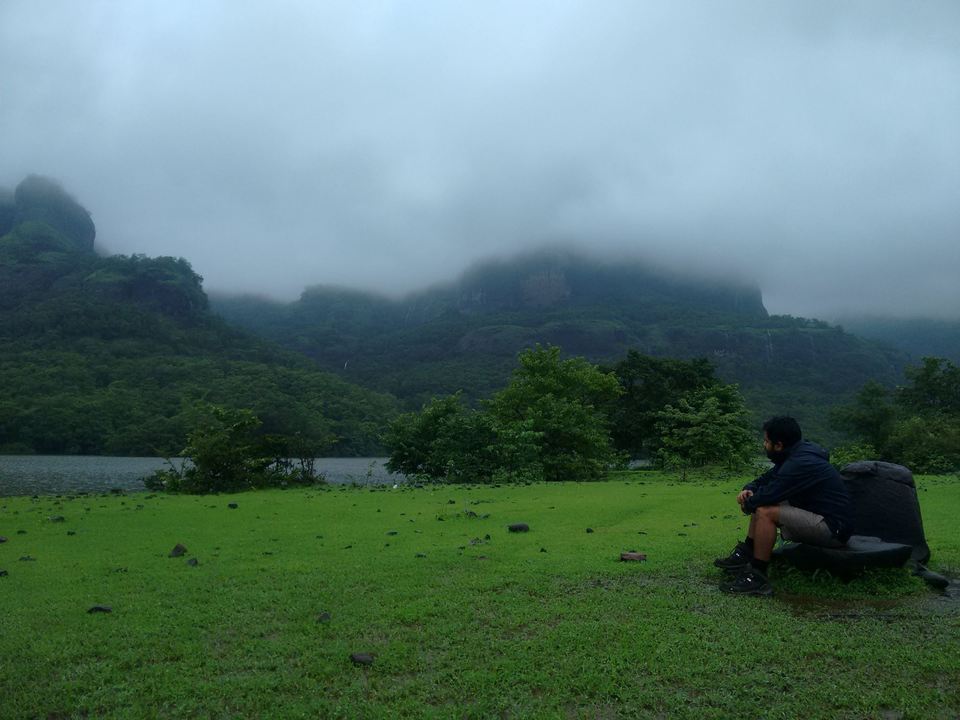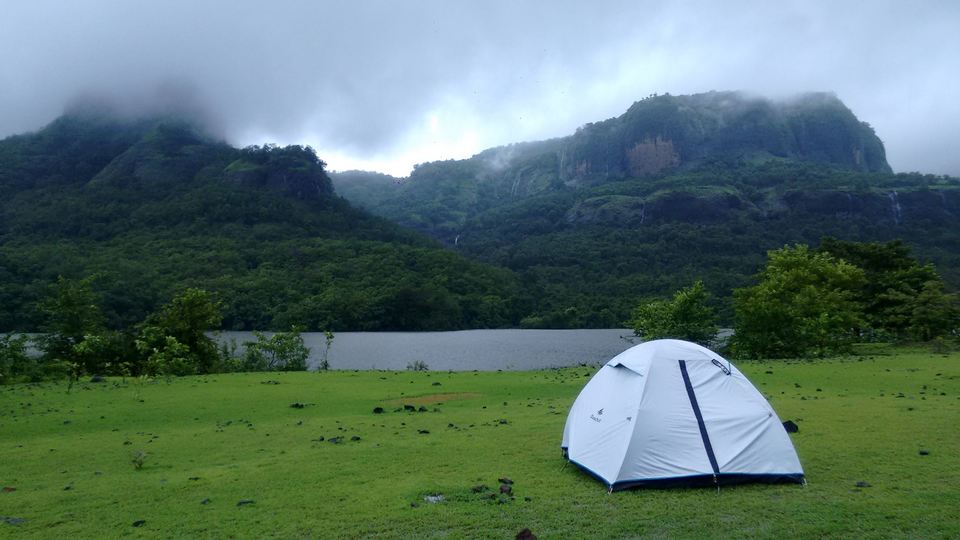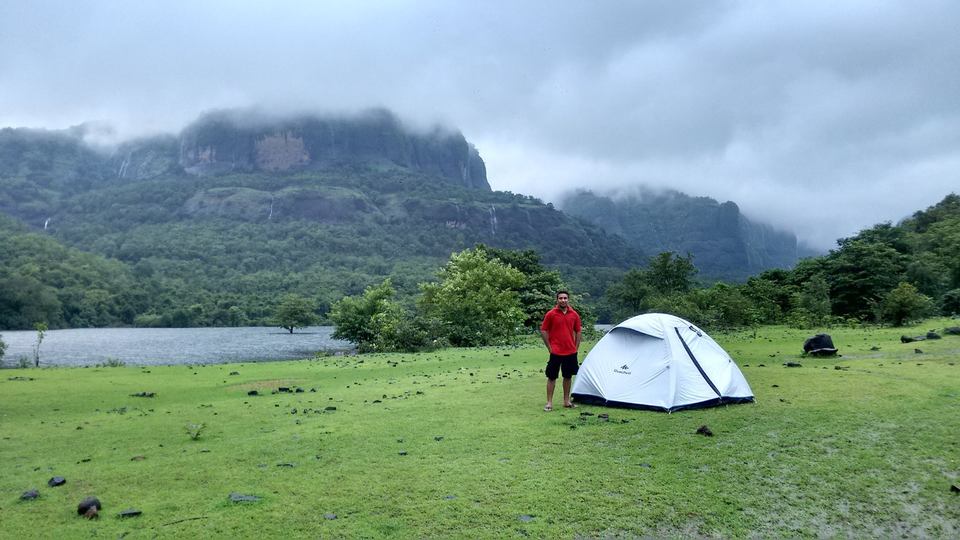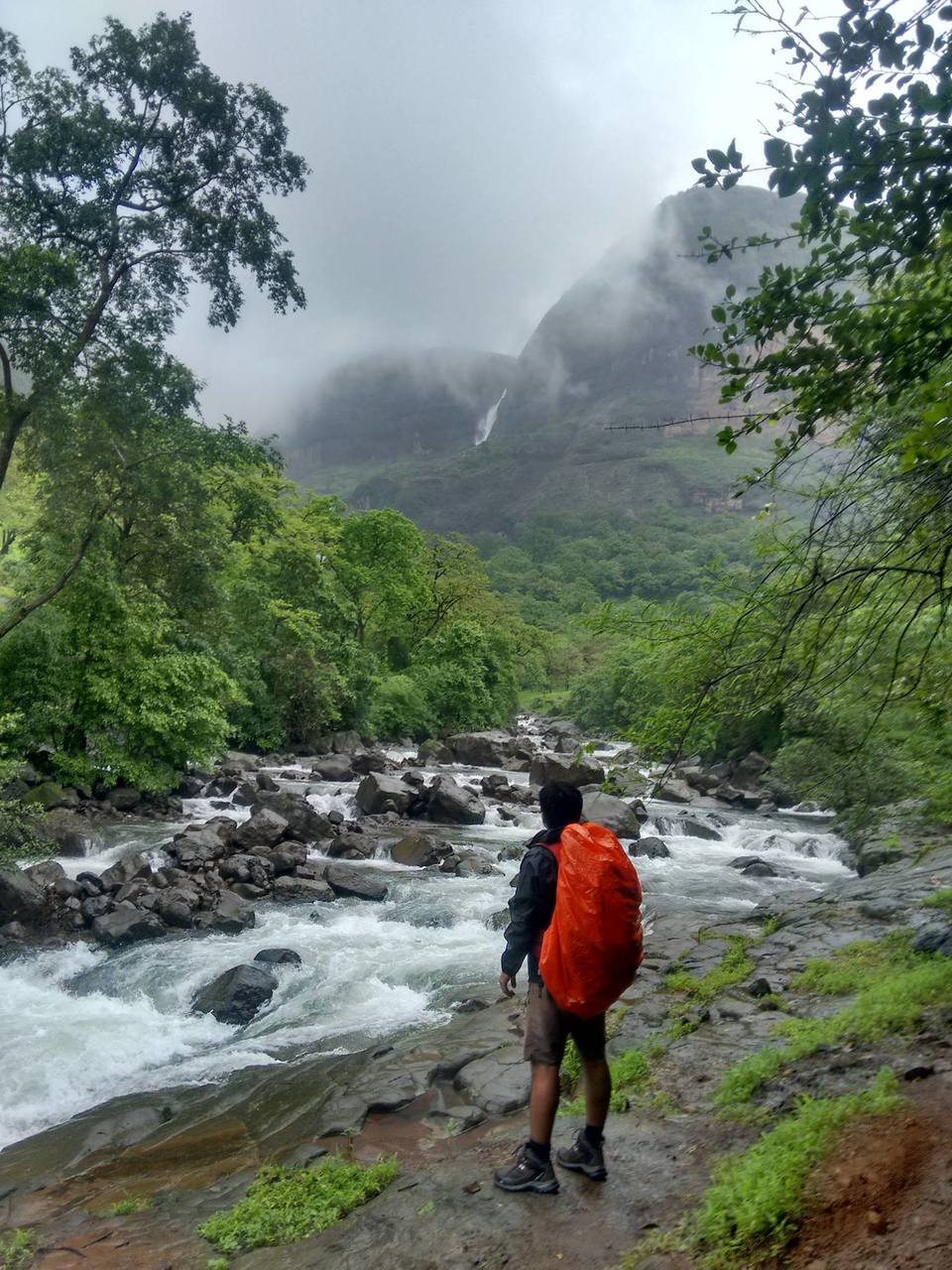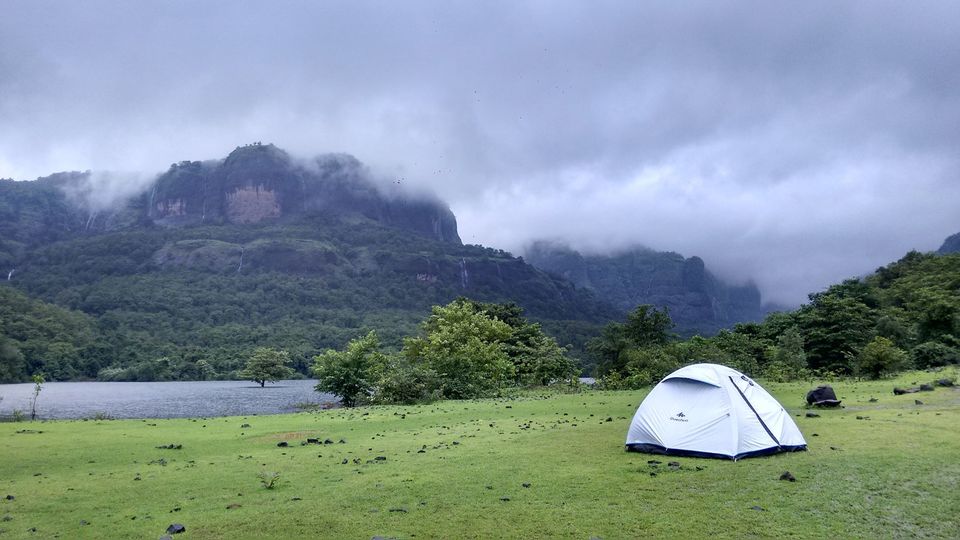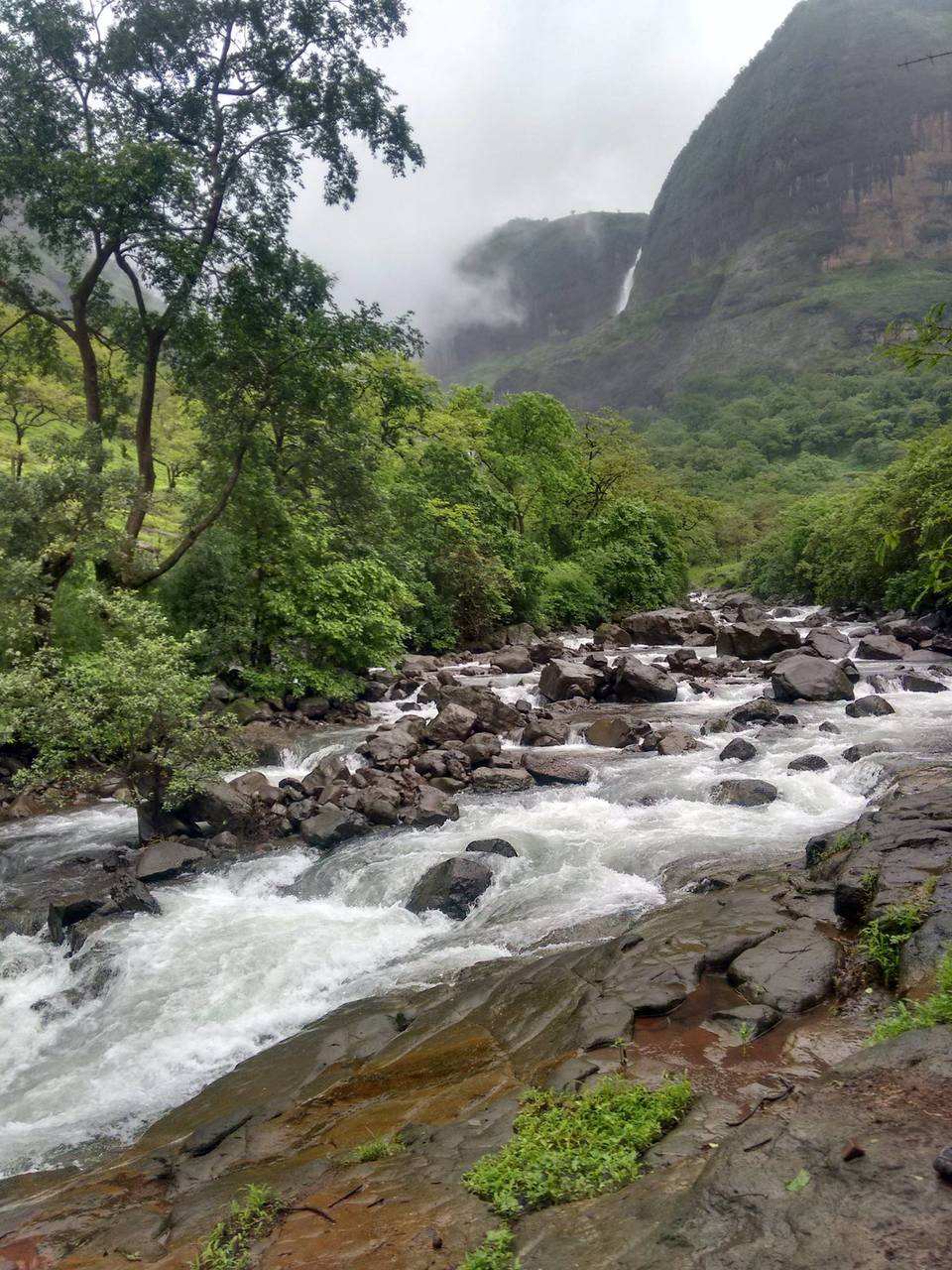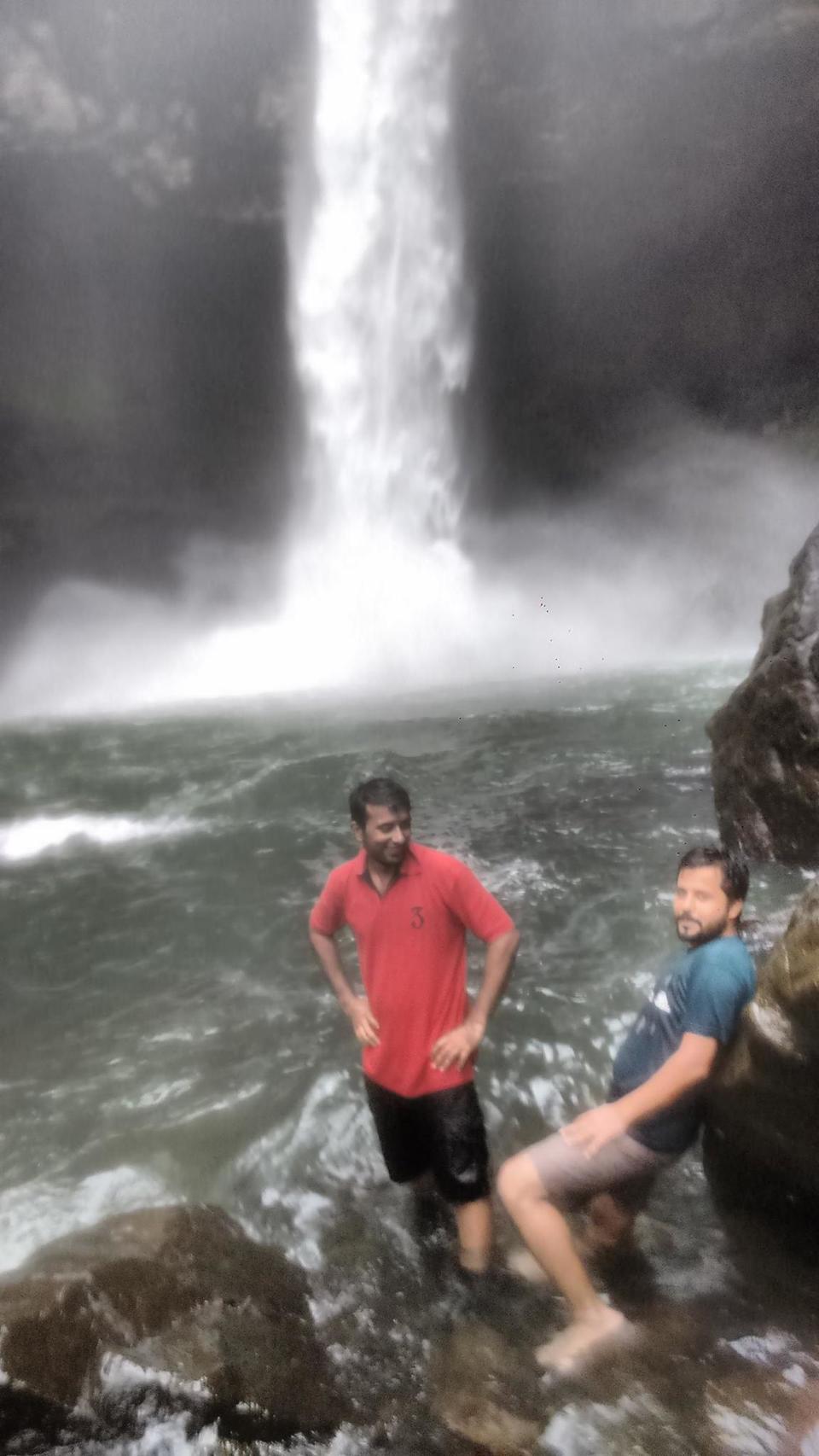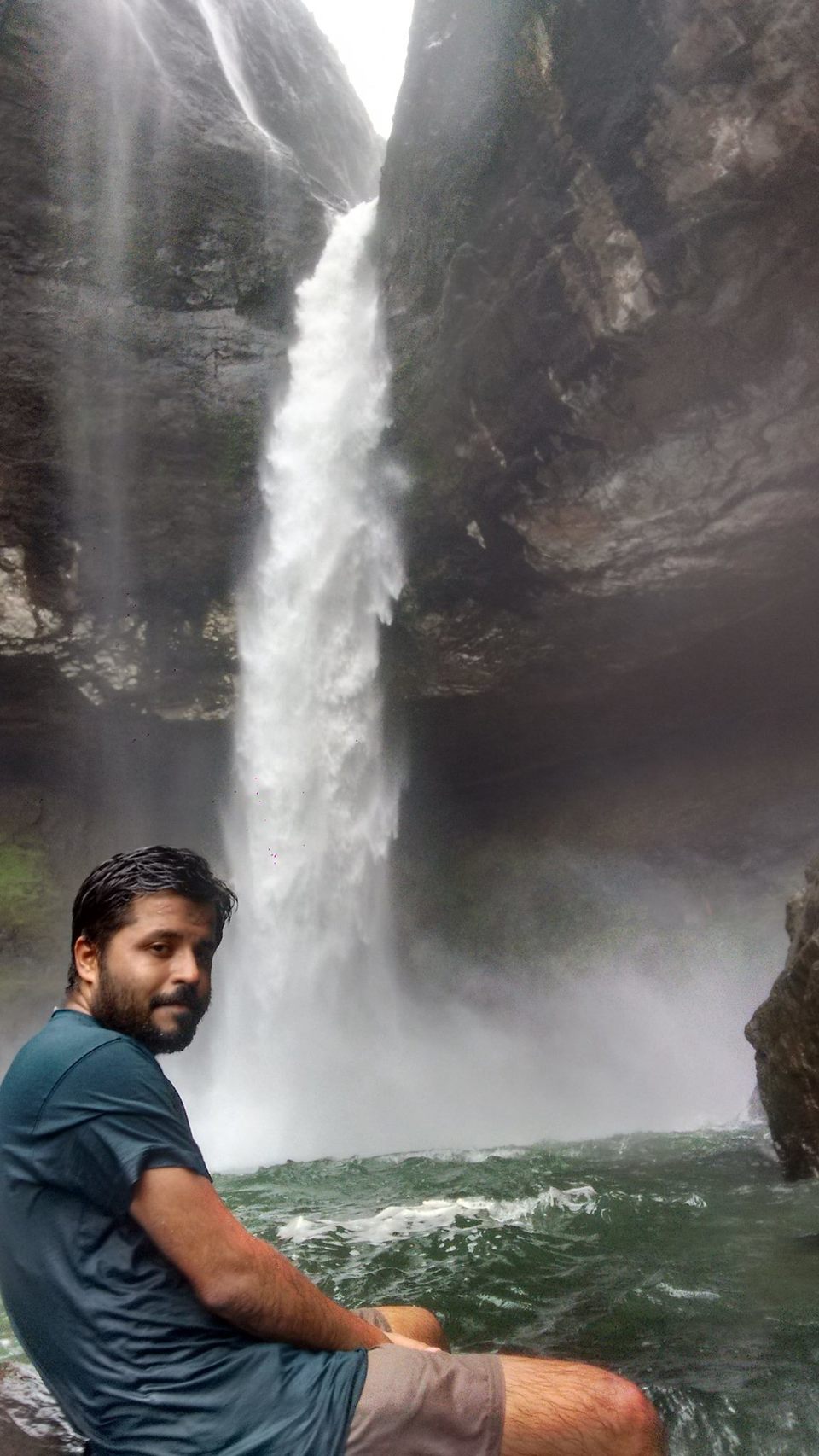 Route Taken: Kalyan to Khopoli (Local Train); Khopoli to Pali Village (ST Bus); Pali Village to Bhira Village (ST Bus)
Best Season: Monsoon & Winter
Other Attraction: TamhiniGhat
Tip: The main water stream which is a shortcut to reach the waterfall, sometimes reaches alarming levels within minutes. Please hire a local guide, if inexperienced.
Camping sets the stage for a good story. This is what it did, when I and my cousin Rahul decided to trek to Devkund Waterfall in the Sahyadris mountain range'. The trek starts from Bhira Village. On reaching the village, we met one of its veteran mountaineers Mr. Shelar, popularly known as Shelar Mama. We had a small chat with him where he shared his experiences in mountaineering and also expressed his dismay at how people are destroying the place's natural beauty by excessive littering and polluting the water bodies with liquor bottles -- they go to the waterfall every Wednesday just to flush out liquor bottles from inside the waterfall, clearing the garbage etc.
After our conversation with him and some tips, he guided us to the place where it was fit to pitch a tent and camp and promised to deliver dinner to us at the campsite. The place was magical, as if it's a paradise! For some time we even forgot that we came to visit the waterfall, so mesmerized we were with the serene beauty of the place. It was raining then. After the rains stopped, we pitched our tents and had some refreshments. It was a truly beautiful place, with a big water stream covered with mountains on all sides,and small beads of waterfall flowing from each of it. To me it was like "Sitting in middle of a beautiful crown". It made me realize that after trekking almost 20 destinations, this was the best place I've been till date.
By 6:30 pm it turned dark and the whole place was filled with the nocturnal symphony of the buzz of crickets, the croaking of frogs and the sound of the constant drizzle -- it was simply magical! But in the back of our minds, we were on constant alert – leopards live in the jungles here! But danger didn't knock on our tent doors, which was comforting. After the rains stopped, we came out of our tents to confront the darkness, and lo and behold, we were welcomed by the most unexpected guests -- Fireflies! These lightning bugs were hovering around the marshland and in and around our tent, though in small numbers. But the glowing creatures in the dark, along with the nocturnal humming sounds of pristine nature, were nothing short of a psychedelic trip!
Come morning, we wound up, had some breakfast – mostly farsaan -- captured the scenery in our cameras, and headed for the Devkund Falls, which we wanted to visit early to beat the crowd. On our way, we saw several mountain ranges dotted with lovely waterfalls, and small streams and rivulets. Then reached the main stream, which is a shortcut to the falls. But the force of the water current made it impossible for us to cross. We even got swayed by the force to a distance when we tried, and then we mutually decided to head back after several failed attempts. Discouraged and sad, we decided to head back, which was a first for both of us. After around an hour, we came to a place which looked like an English county, with green pastures and cows grazing. We spotted a small inn nearby, but it hadn't yet open for the day. In the meantime, we found a clearing, where we decided to rest and make ourselves some tea on the camp stove. All this while though, we both were consoling ourselves, reminiscing the wonderful camping experience we had the previous night. The legendary waterfall was a sour grape, after all!
But the silver-lining awaited us -- as our tea session was about to end, the hotel guys came and we saw a group of 5-6 people along with a guide heading to the falls. We enquired the hotel guy, shared our story with him, and were advised to follow the guide, who would take us to the falls from a different route, bypassing the turbulent stream. And then we were back on our original intended trip to Devkund (at a cost of 100 rupees per person though).
Our guide, Mr. Datta, was well-versed with the area and also shared some intense rescue stories of mishaps at the falls. It took some 1-2 hrs to reach the falls. I have only one expression to describe what we saw when we arrived at the Devkund Falls, and that is:WOW! In its gushing, crashing and roaring splendor, it was a force of nature, to say the least! And we were luckily to be the first group to reach there.
The thunderous sound of the fall and the tides in the wavepool beneath it was simply overwhelming. We never imagined before that we would witness such beauty. We enjoyed every moment of it, went even closer to the falls where the cascading water was falling straight on to our faces. After the head-spinning waterfall experience, we decided to leave as the crowds were starting to gather.
We reached the base village by around 3:30 PM. Realizing that we must have missed the bus, we went to Shelar Mama's hotel. The next bus was at 5 PM, so we rested a bit and refreshed ourselves with some simple and delicious lunch. Finally we bid Shelar Mama goodbye, thanking him for his help and hospitality.
All in all, our trek was a mix of adventurous camping in the midst of a dreamland-like beautiful site, mountain ranges, beautiful landscapes, watching birds and animals in their natural habitat, waterfalls, relishing village food, getting to know of new places to add to our bucket list and making some new contacts with our fellow group members.