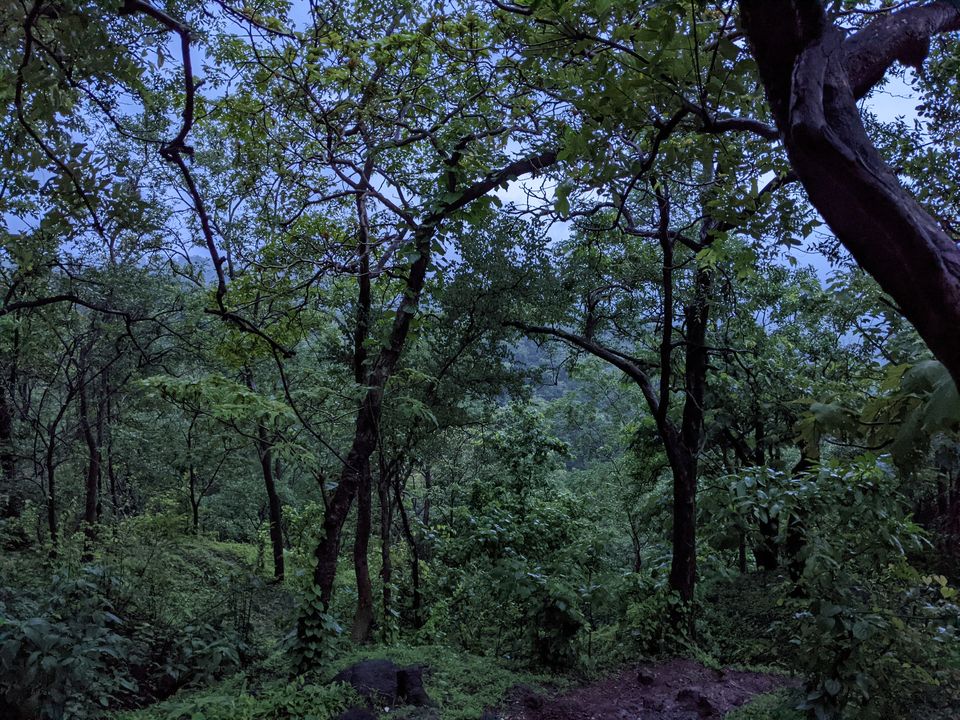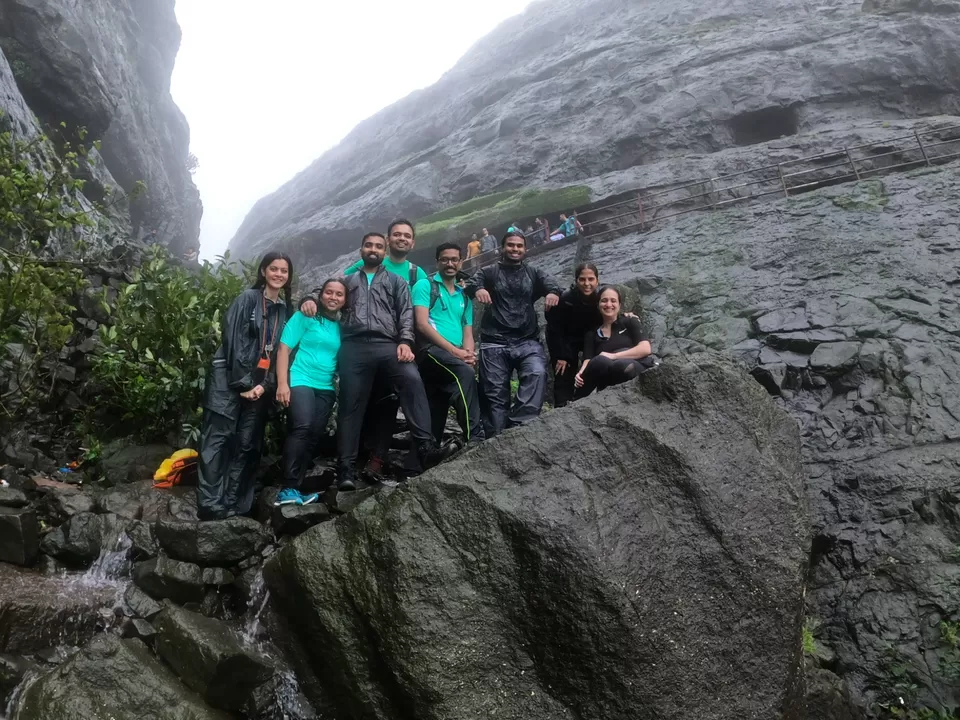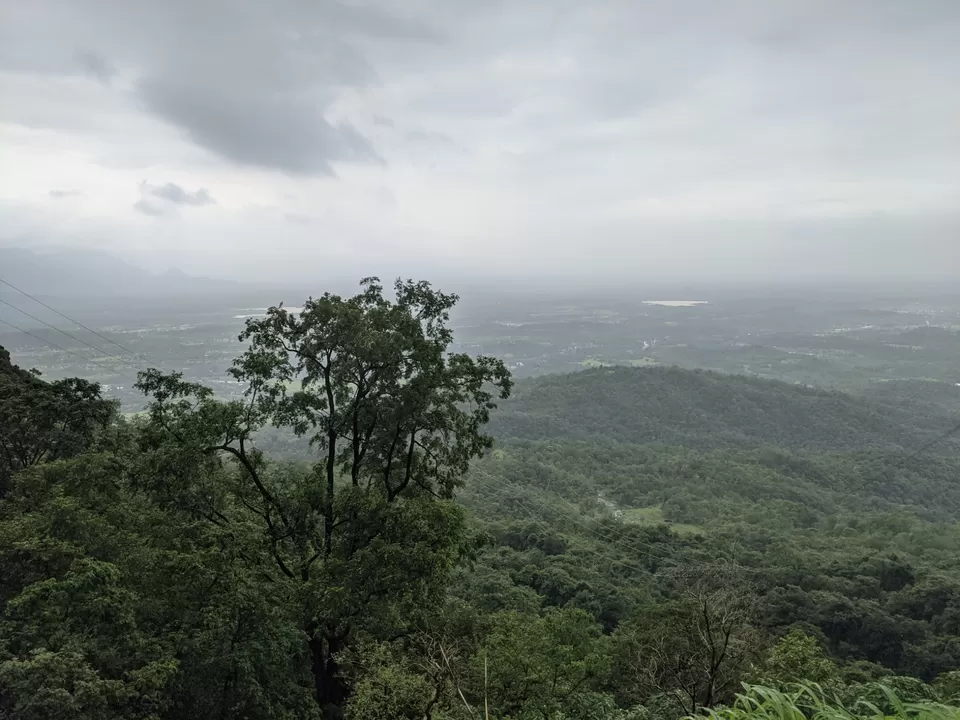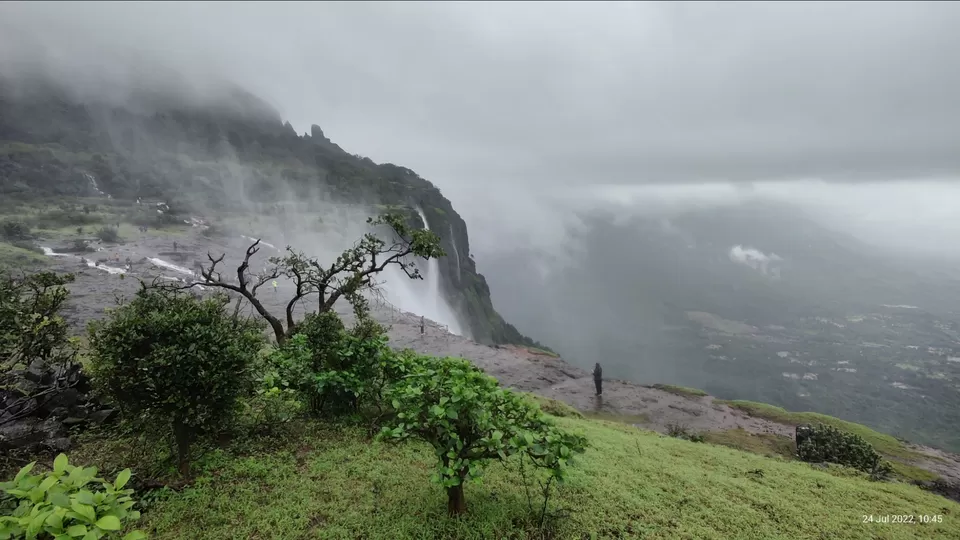 I left my house at 9.40 pm so that I could reach Andheri Station by 10.30 pm and meet Suhas and Tejas so we could go to the pick up point together. The bus would be arriving at Andheri first and then I tried to convince my friend to join us too and he did but that delayed our trek by an hour.
However we were finally out and about and running on time as we started to trek the next day!
We reached the location at 4.30 am and began trekking at 4.50 am. With torches and barely any sleep the trek seemed tedious at first but the body is used to doing such intensively physical work so I didn't have much of a problem.
By 9 am we made it to the top and were lucky to see the caves before reaching the end point and walking to Junnar for the next sight seeing and then enjoyed the breakfast of poha and tea before heading towards the Reverse Waterfall and Kille Jeevdhani.
The pathway to the top was long but not difficult hence it is classified as a medium level trek thanks to the distance.
We also had two stops in the middle for some snacks and that helped us to catch out breath before reaching the end point !
Once on top I caught a chill and began shivering as my clothes were wet thanks to the rain and it was already raining and we were near the Reverse Waterfall along with the wind blowing through my clothes.
Around 11 am we returned to the restaurant and had our lovely Maharashtrian meal and decided to descend at 12.30 pm!
By 3 pm we reached the base and headed to the bus to change into warmer clothes. While descending the chill was gone and I was back to normal as I kept chanting Shiva's name.
We had to wait a while though till the rest of our folks arrived and only left the place at 7.30 pm to catch the local at Kalyan station at 9.04 pm and reach South Mumbai by 10 pm.
It was quite an intensive trek given the length but it was surely alot of fun and I am immensely grateful for the people I met, the trekking experience and ofcourse the organisation by Dark Green Adventures.