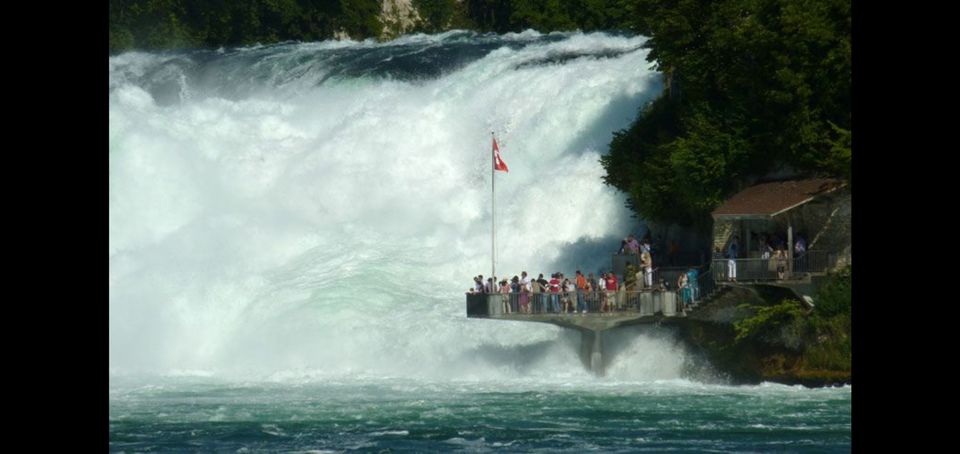 The river Rhine passes through around 4 European countries and is one of the longest and most important rivers in Europe.
The Rhine falls are located in Schaffhausen city which is around 50 kms from Zurich.
We had our base in the quaint village of Lungern. So we had to travel 2 hrs approx to reach Rhine falls by bus.
However the quickest way to get there is from Zurich.
The Rhine falls is a mystical place. It doesn't look like earth, but a place in heaven. It seemed like the waterfalls showcased in the Blockbuster film Bahubali!
The boatride took us right up to the falls.
The water near the falls is cloudy white so It seemed like we are boating over the clouds.
We also saw a glimpse of a rainbow through the falls.
We got a bit wet as the boat went through touching the falls.
It felt wonderful to feel the roar and vibration of the water over one's entire body .
There were also viewing platforms with views of the Rhinefalls built on both sides of the Rhine. These are a accessible via steep and narrow stairs.
There's also an Indian stall near the falls selling vada pav, samosas,mango lassi, idlis etc
A wonderful  visit !