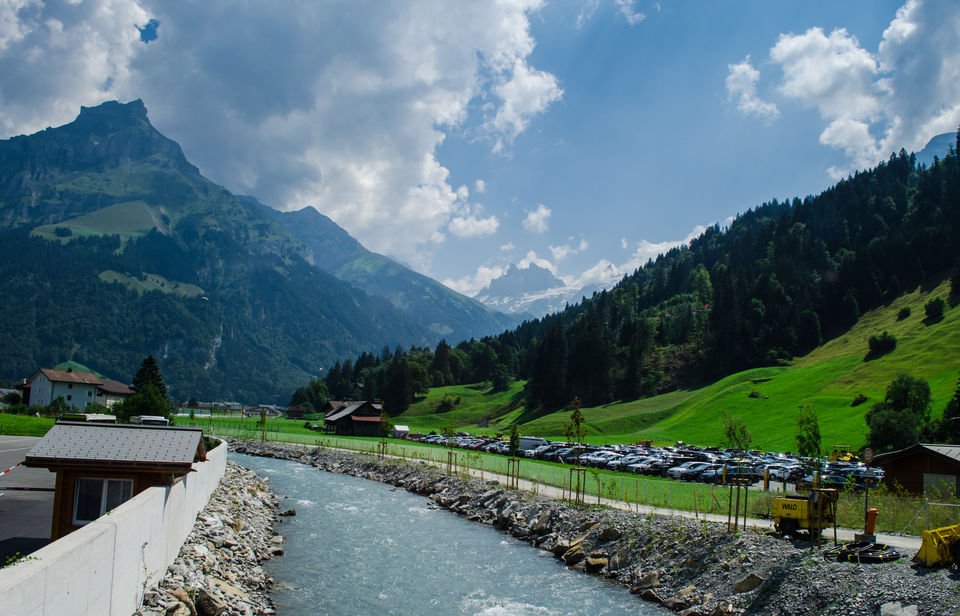 We all grew up listening to the stories of this dream location. After all who didn't watch DDLJ? ;-) Being here seems like you are in a movie. Can you guess the name yet?? Ok ok... I'll stop beating around the bush. :-P Our next and final destination of the Grand European tour was Switzerland.
We started our Switzerland trip with the Rhine falls. We were blown away by the breathtaking white beauty of the roaring waterfall amidst the greenery. Indulge yourself into the serenity of the place, take a boat ride along the largest waterfall in Europe and feel the vibration of water. Half an hour ride will cost around 17€ per person.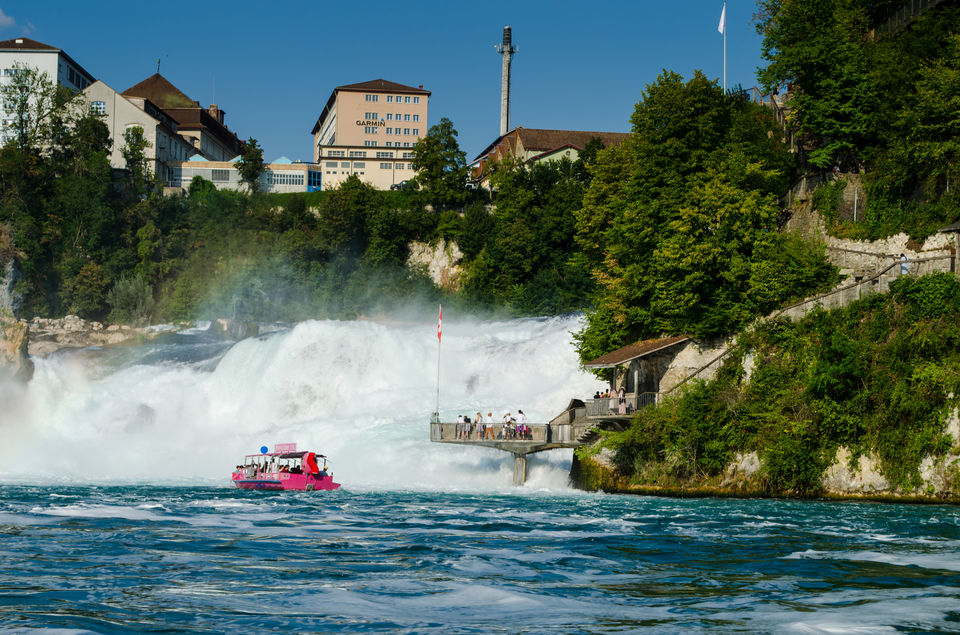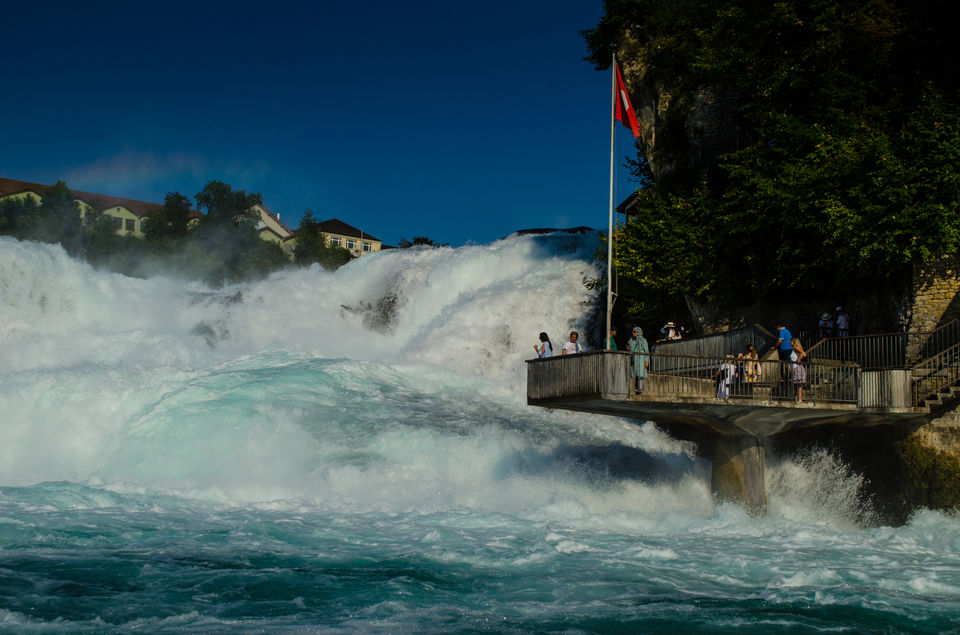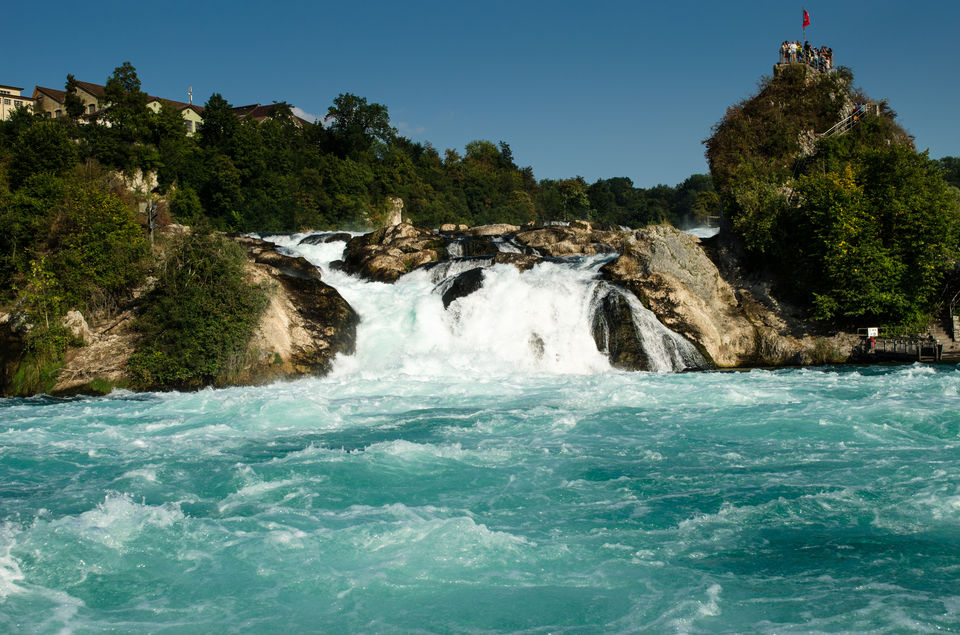 After that we went to Zurich and spent our evening along the lake. It was a pleasant sight. You can shop for authentic Swiss Chocolates from Zurich.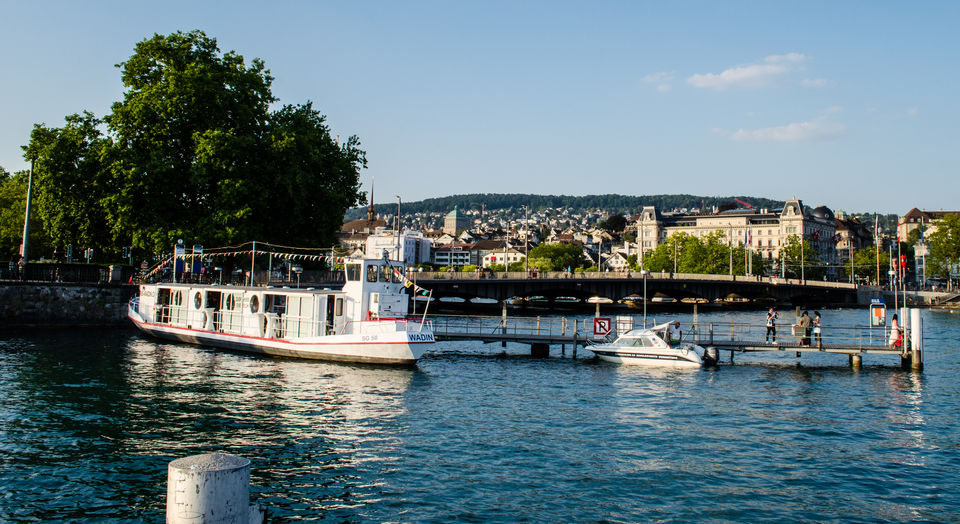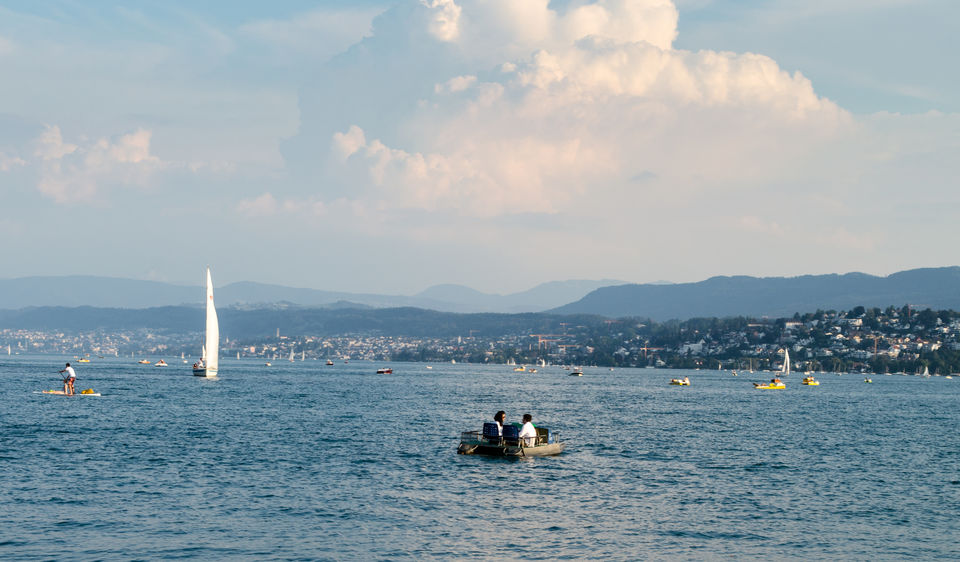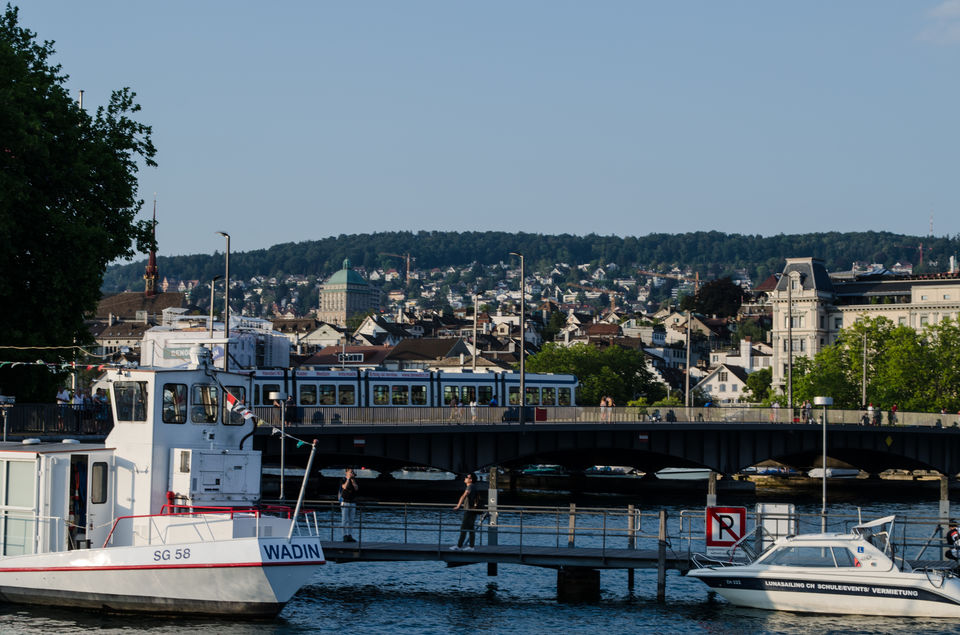 Next day we opted for a day long excursion to Lucerne and Mt. Titlis.
And yess this was one of the best day of our lives. Surrounded by greenery and majestic view of the Lake Constance, ride in the nature's lap was truly the best bus journey ever.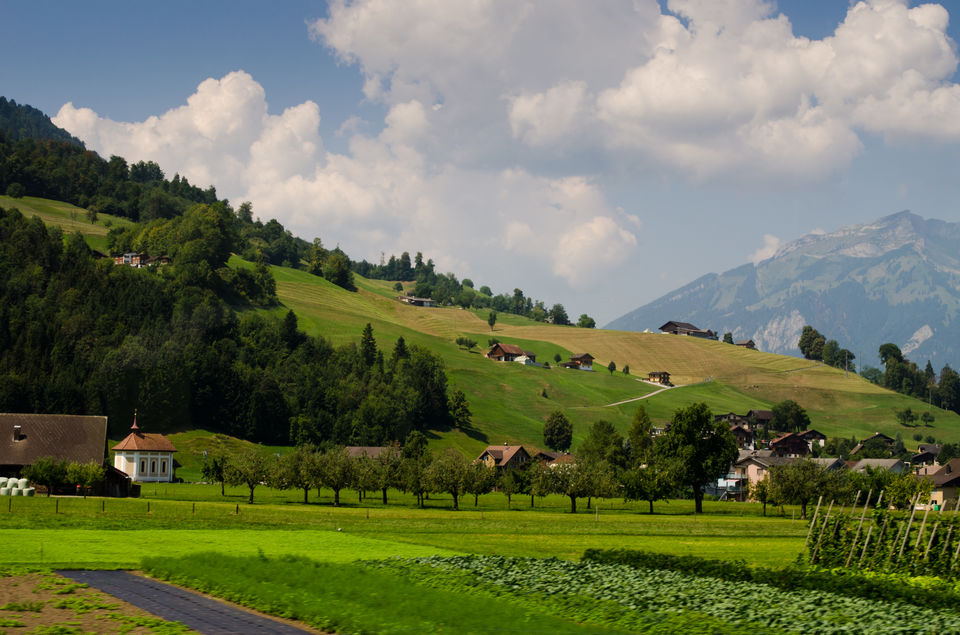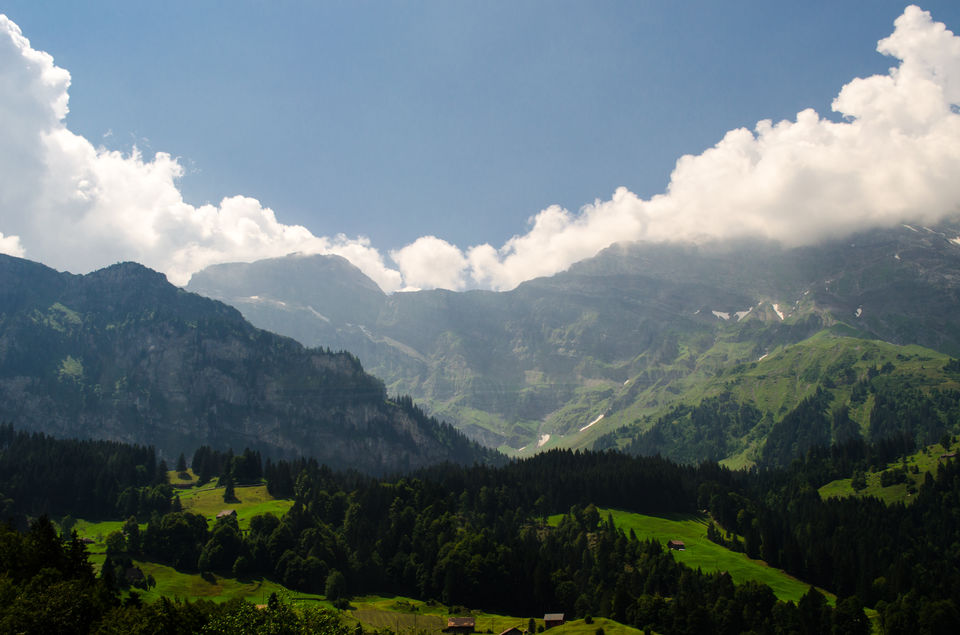 In Lucerne we spent some time near Chapel Bridge. We didn't shop for the freaking expensive Swiss watches. But you may like to buy one. We then went to Engelberg to visit Mt. Titlis. If you are an adventure enthusiast like us, you can't afford to miss Mt. Titlis in Switzerland.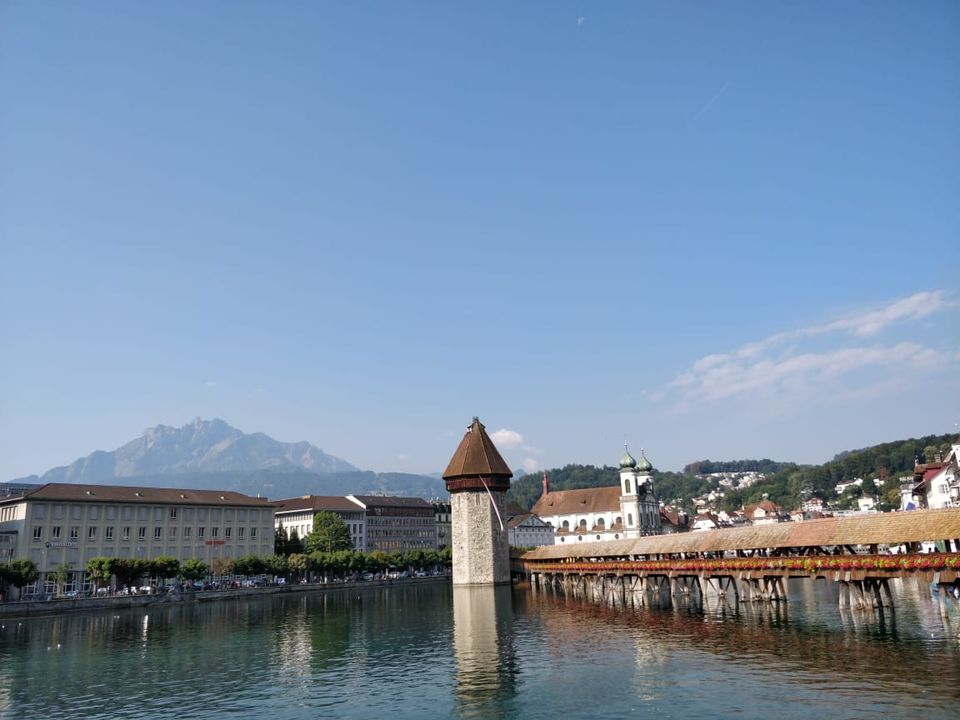 When we reached Engelberg the lush green countryside, the mountains, the river, wooden homes, everything was so captivating that I just got lost. We were ushered to a waiting area and received tickets. We also got a sticker with bar-code. Don't forget to stick it on to your sleeves because it can be used in case you loose your ticket.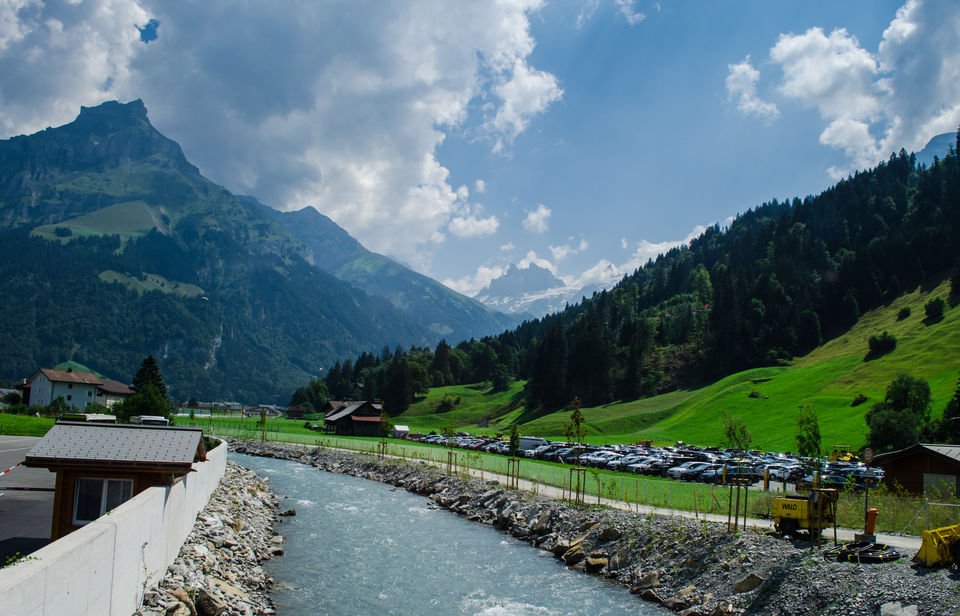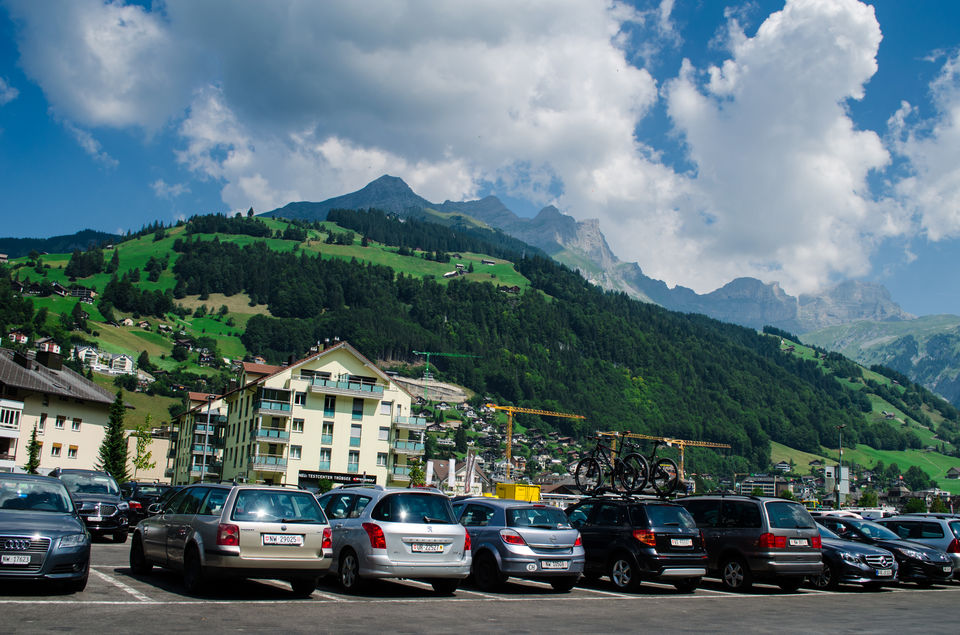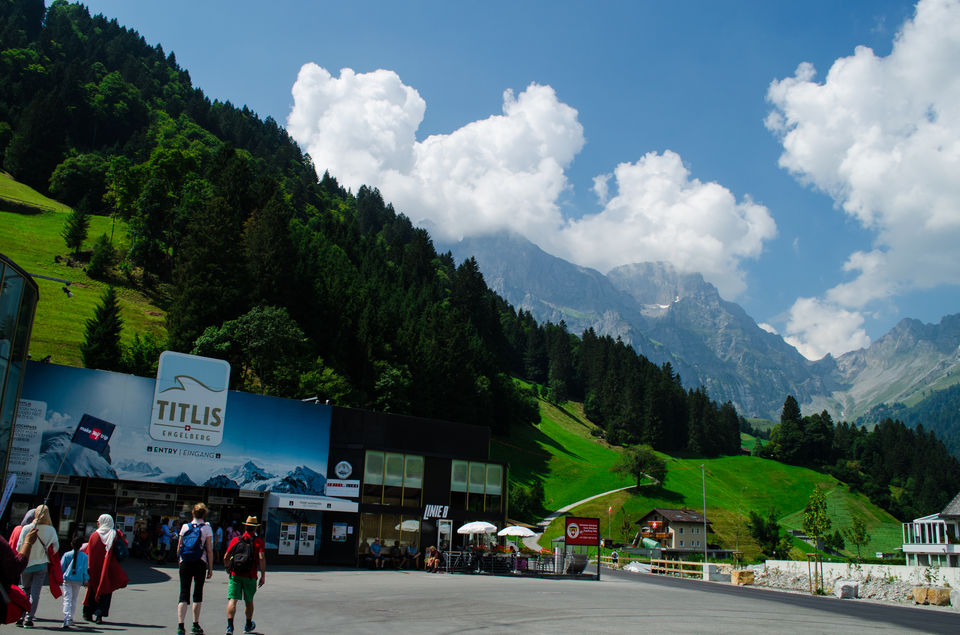 It was a magical journey from then onward. We took a cable car followed by 360° rotating cable car wagon to reach the summit of Mt. Titlis. The view from the cable car was mind-blowing. Experience the true essence of nature with green and white hues.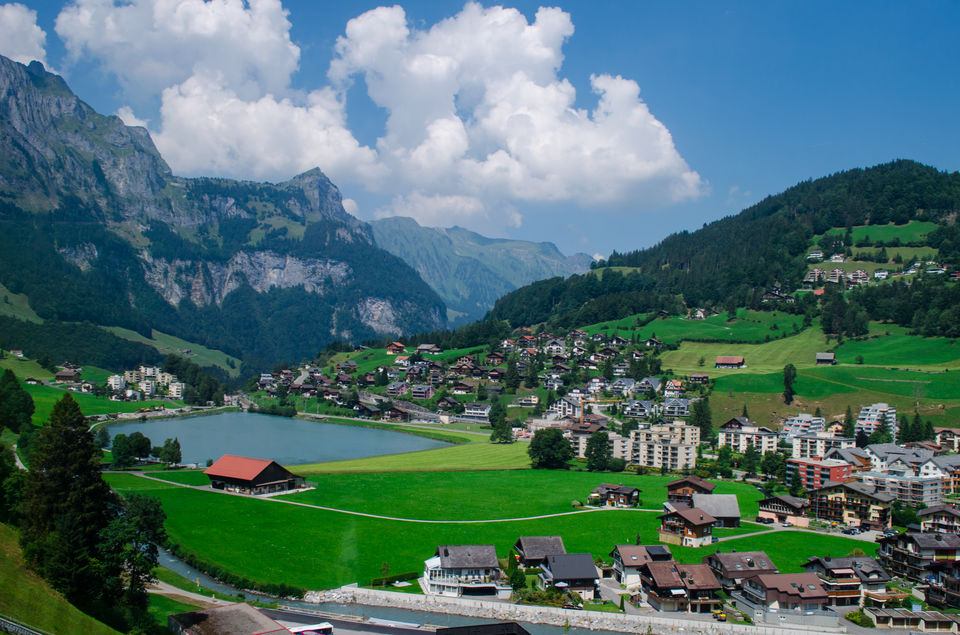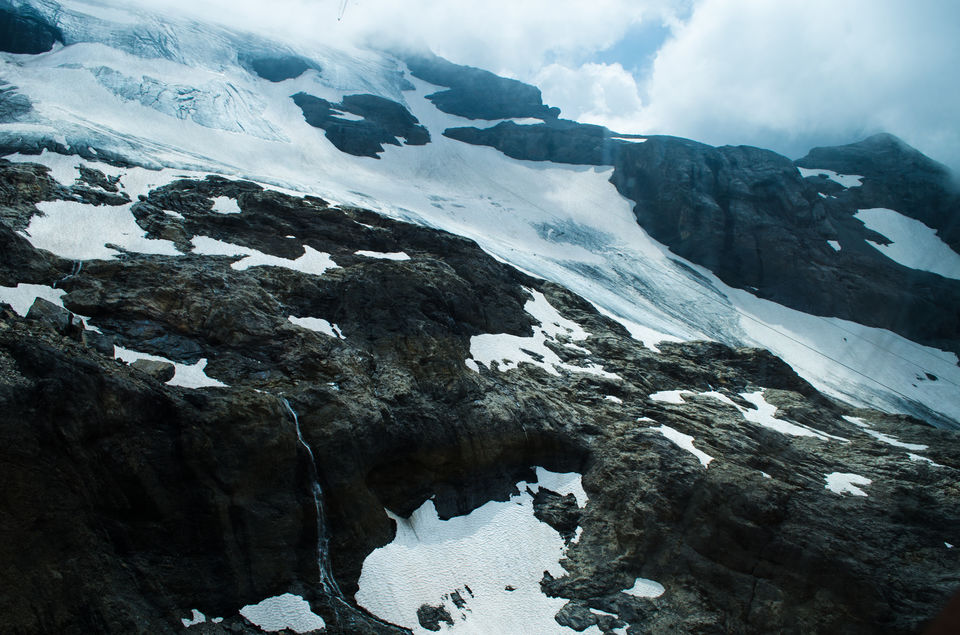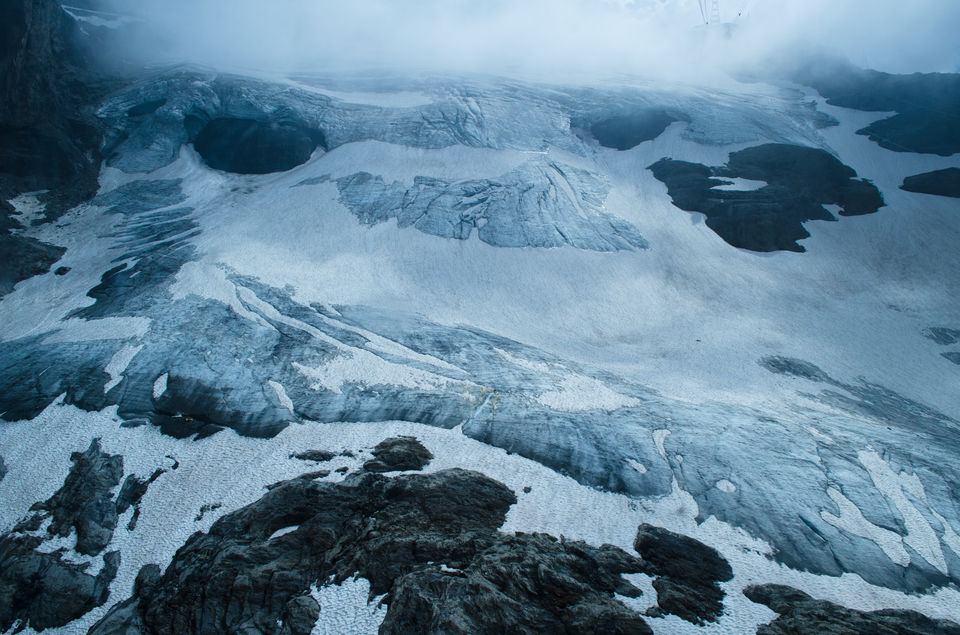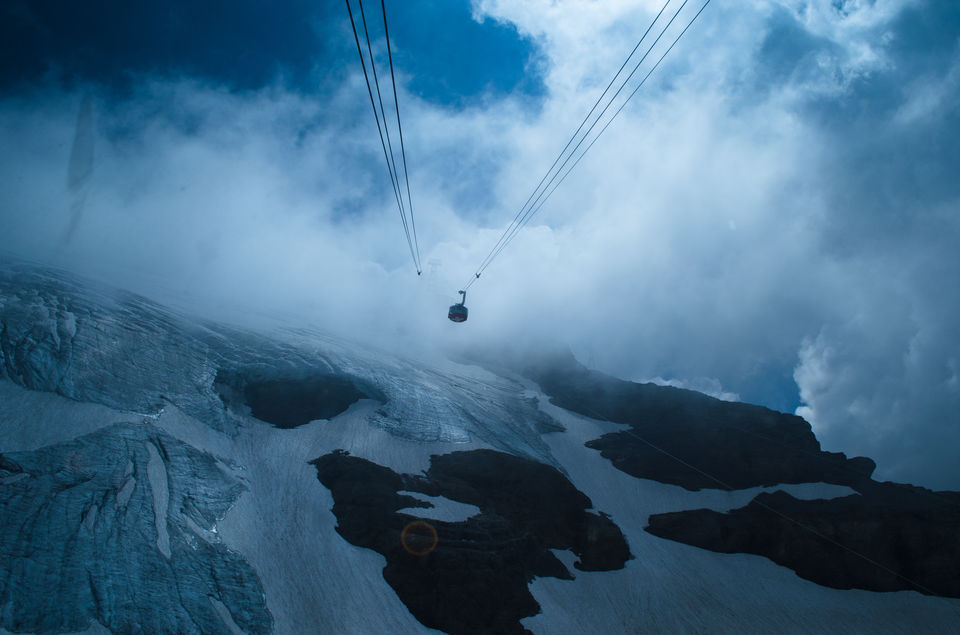 Many adventure await when you reach the summit. Best of all was Ice flyer. Acrophobics beware, it's not a cake-walk. Petrified at first we thoroughly enjoyed the Ice flyer ride and also played some ice sports. We also did Cliff Walk, entered chilling Glacier Cave, had lunch and did some souvenir shopping as well. Because buying a Swiss Cowbell from Switzerland is a must if you're a DDLJ fan. ;-)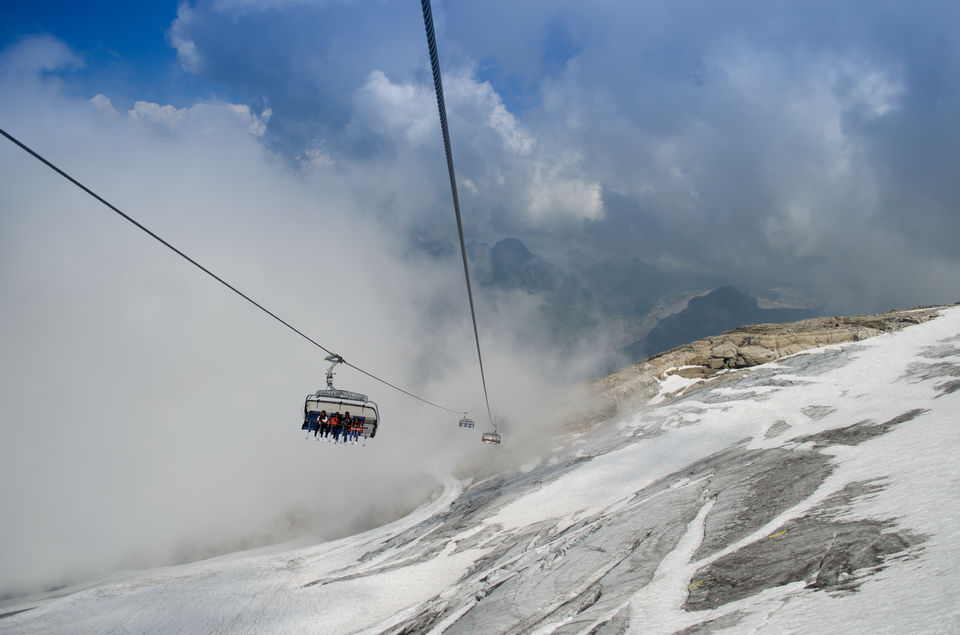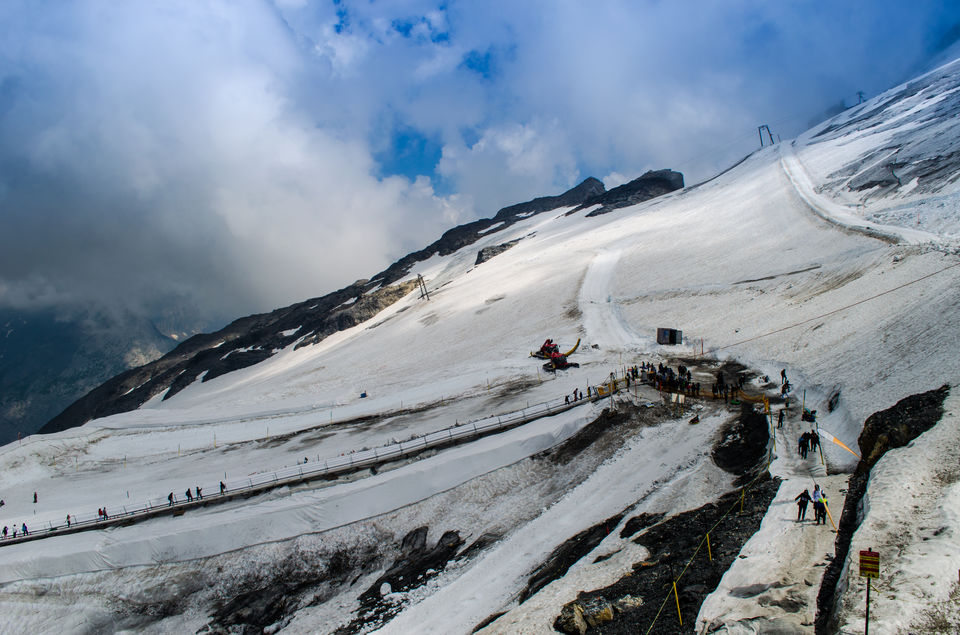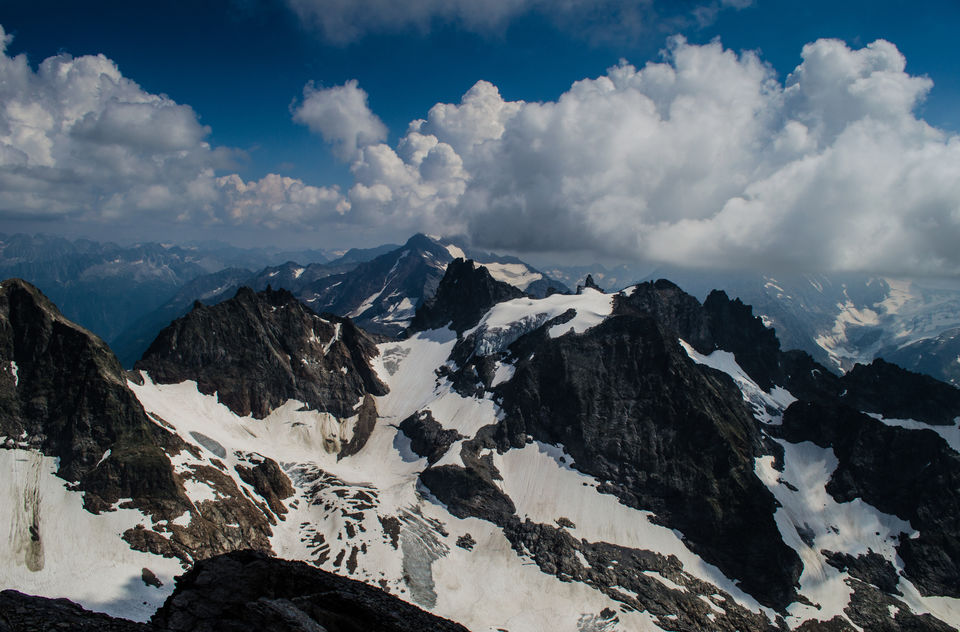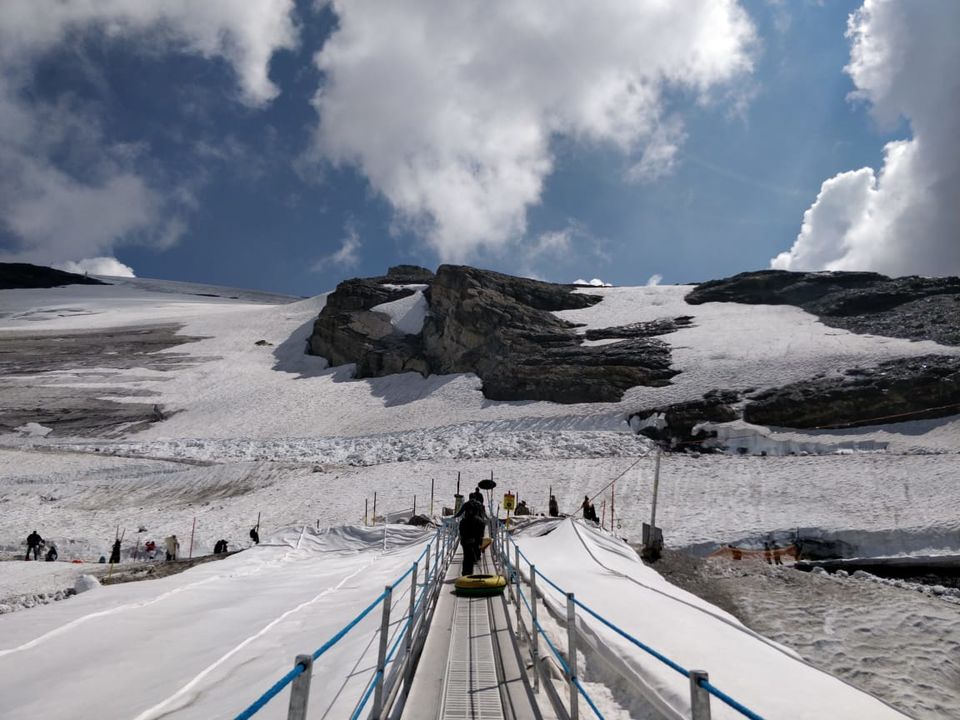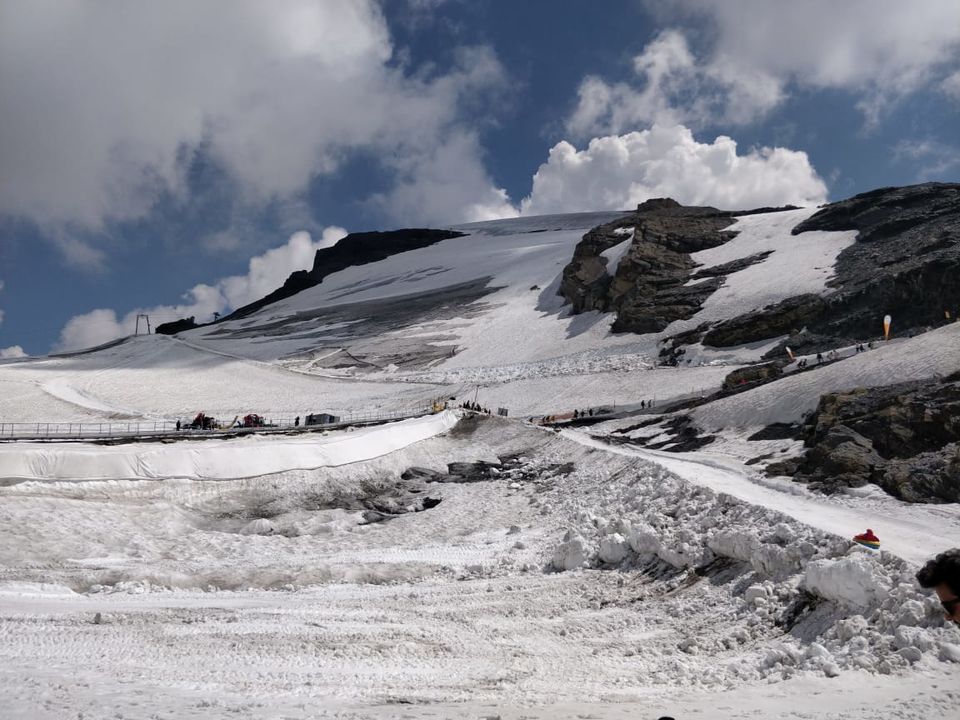 Mt. Titlis is an action-packed nature lover's paradise. We had a fantastic day. Ice flyer and Cliff walk certainly got our adrenaline pumping. With our phone and camera batteries drained but fully loaded memory cards, we headed towards our hotel in Zurich.
Our European odyssey ended finally with loads of memories to cherish forever. In a nutshell, trip to Europe was one of a kind. It's time to bid adieu.
Keep traveling.. keep clicking... Never stop dreaming!!