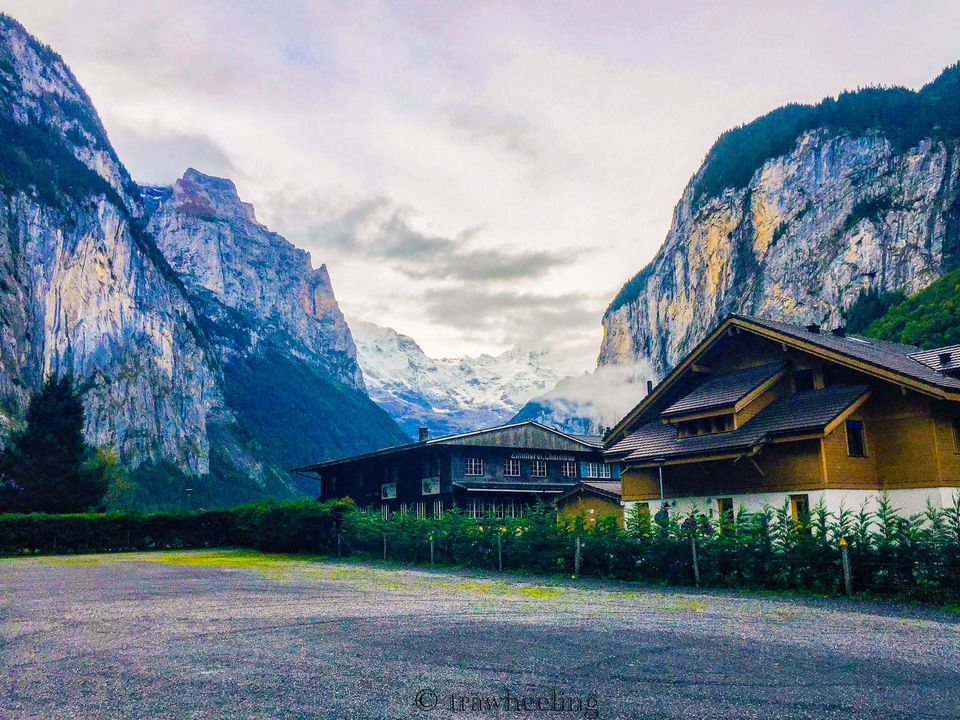 Switzerland is in every traveller's bucket list, and everyone wants the best out of their trip. The main struggle is to decide where to stay in Switzerland. From our experience and reviews from other travellers, we have figured out a few reasons, Why you should stay in Lauterbrunnen valley? to get the most of your Swiss trip. If you are also looking where to stay in Switzerland, then you are at right place.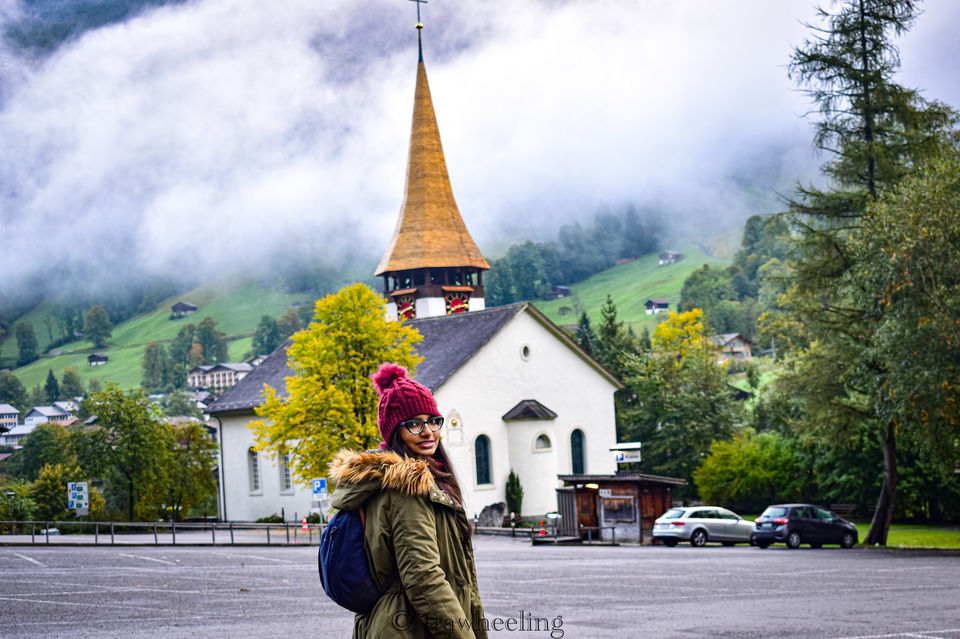 Lauterbrunnen is situated in one of the most majestic valleys in the Alps, between gigantic rock faces and mountain peaks. The name Lauterbrunnen means many springs. There are 72 stunning waterfalls in Lauterbrunnen. The green pastures, secluded valley, the snow-covered peaks surrounding the valley, the waterfalls, amazing landscapes will amaze you. We stayed in Lauterbrunnen for many reasons and loved the place. We are sharing our experiences and the things you can do if you stay in Lauterbrunnen.
13 reasons why you should stay in Lauterbrunnen?
Lauterbrunnen is the central base to explore the Jungfrau region. Since Lauterbrunnen is well-connected to different villages, it lets you visit nearby places and take train rides, gondolas or funiculars. There are great options for stay in Interlaken and other nearby towns. But when it comes to quintessential alpine villages in Switzerland, Lauterbrunnen hits the mark.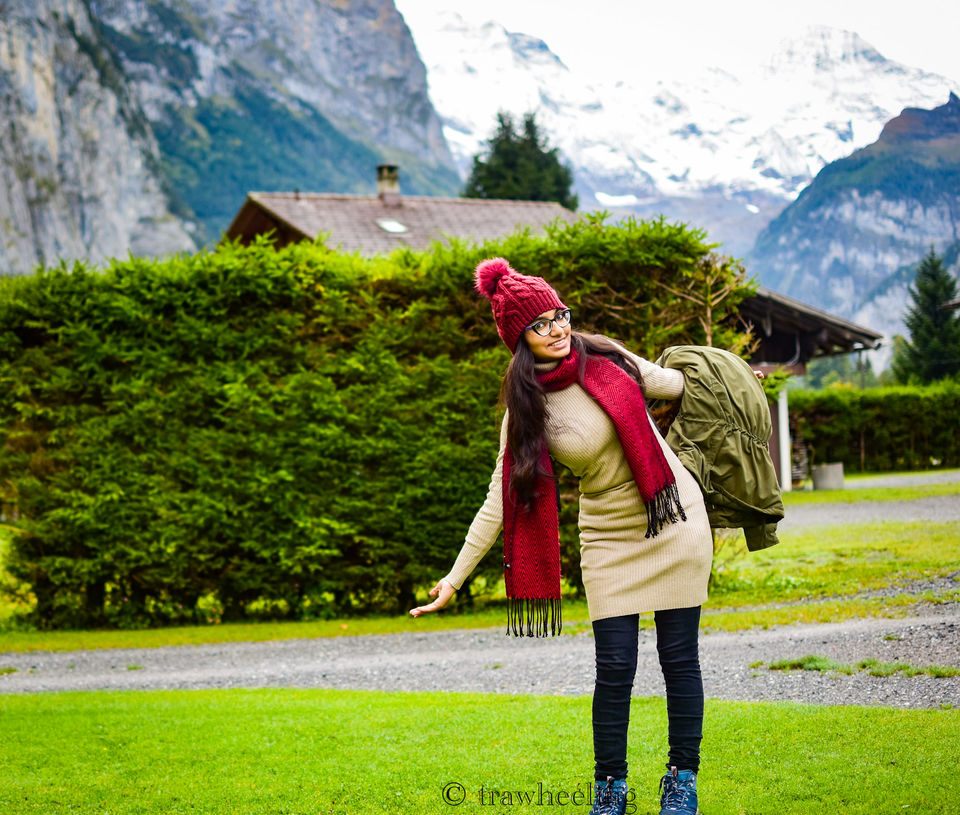 Here are 13 reasons Why you should stay in Lauterbrunnen to get the full experience of Swiss culture and lifestyle.
1. Misty Mornings
Mornings in Lauterbrunnen are blissful. Waking up to the majestic sound of waterfalls, the soothing sound of cowbells coming from the distance and ecstatic view of the valley is the kind of memory Lauterbrunnen would leave on your mind.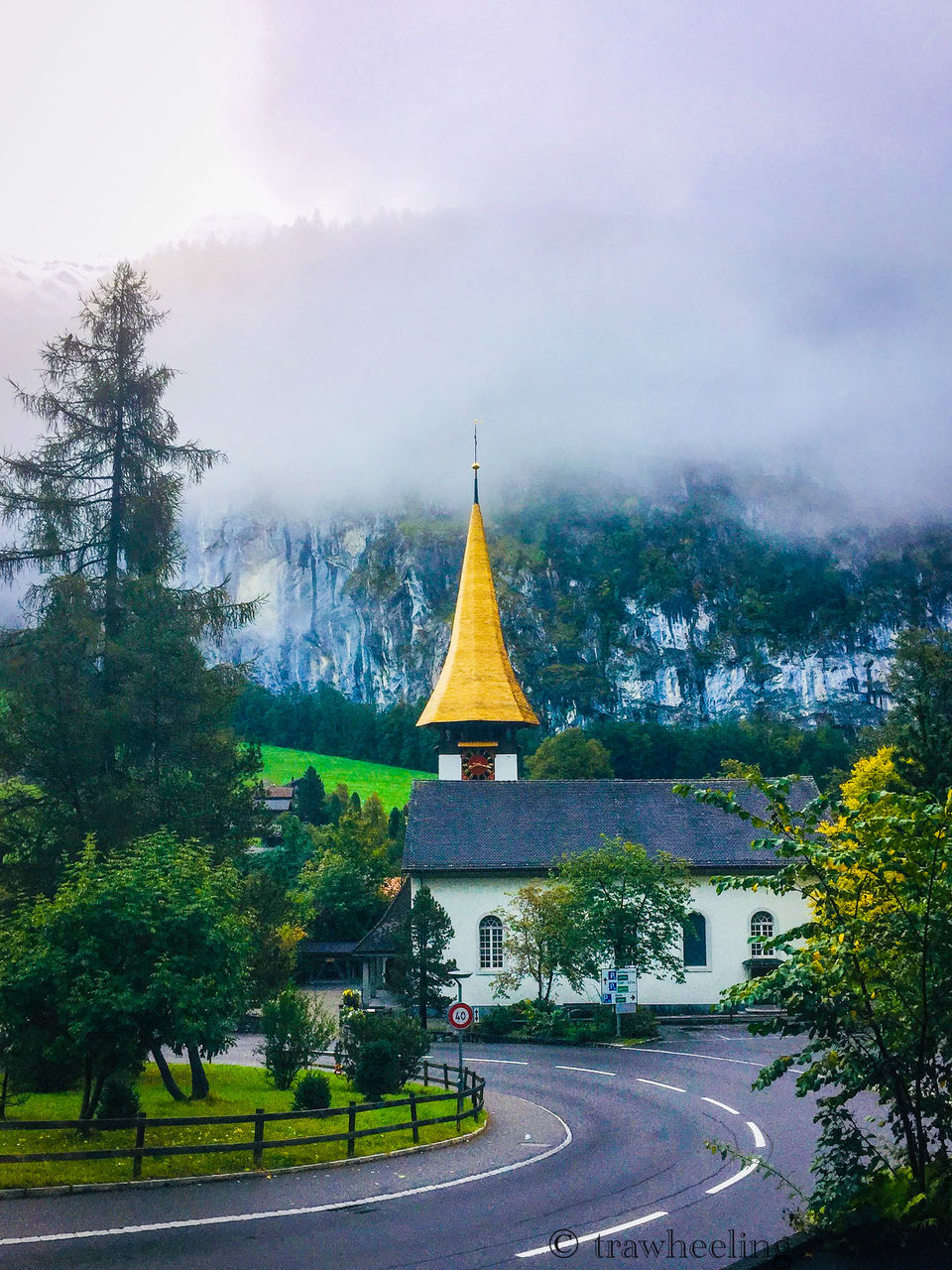 2. Blend of Tranquility and adventure
Lauterbrunnen is one of the most stunning places in Switzerland. It is a paradise for nature lover or adventurer or any traveller looking for peace and tranquillity. As peaceful as it gets the Lauterbrunnen is full of adventures like paragliding, hike to waterfalls, mountain biking, going from Mürren to Gimmelwald via Ferrata. The peaceful valley, serene evenings, short picnics in the green meadows are the best soothing experiences you can enjoy in Lauterbrunnen.
3. Explore the village
Lauterbrunnen is a stunning place, and there is so much to do in Lauterbrunnen itself. There are so many hikes and walks around the village. Walk by the small town, visit the church, stroll the streets, admire the classic chalet-style houses amongst green fields with a backdrop of alps. You can also go for hikes and admire the view of the valley. There are many options for hiking. The harder the hike, the better the landscape.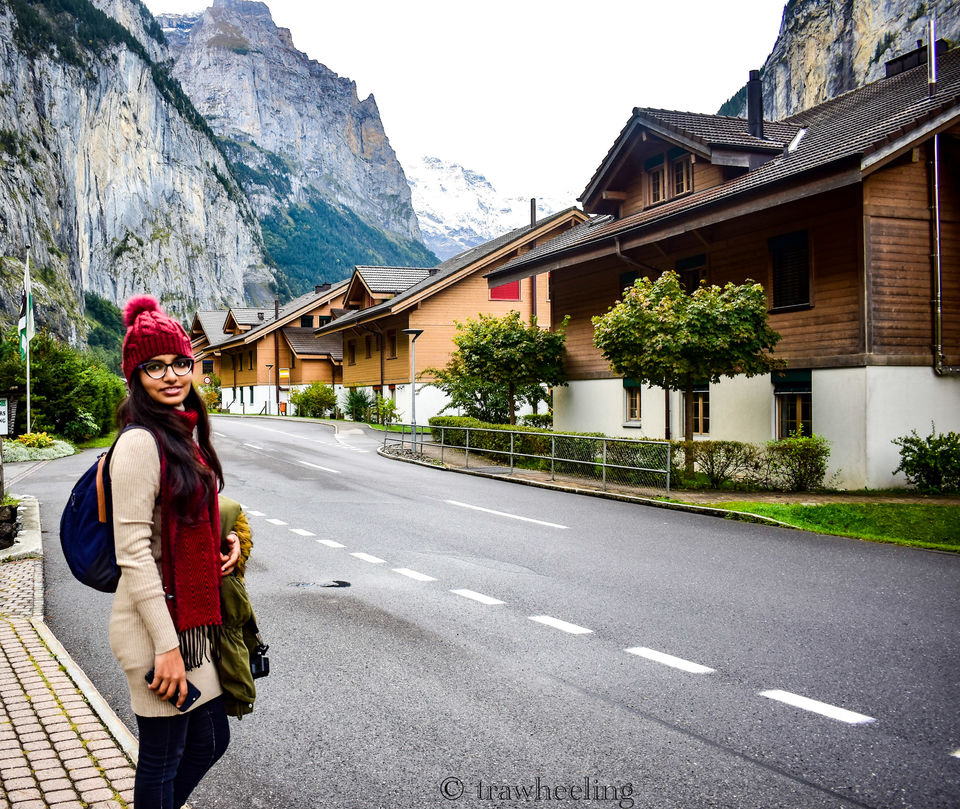 4. Remarkable Train Ride to Wengen village
The iconic yellow train ride to Wengen village is one of the most famous attractions in Lauterbrunnen. You can enjoy the view of the mountains and the valley throughout the ride. Wengen village is just opposite to Müreen village and is also car-free.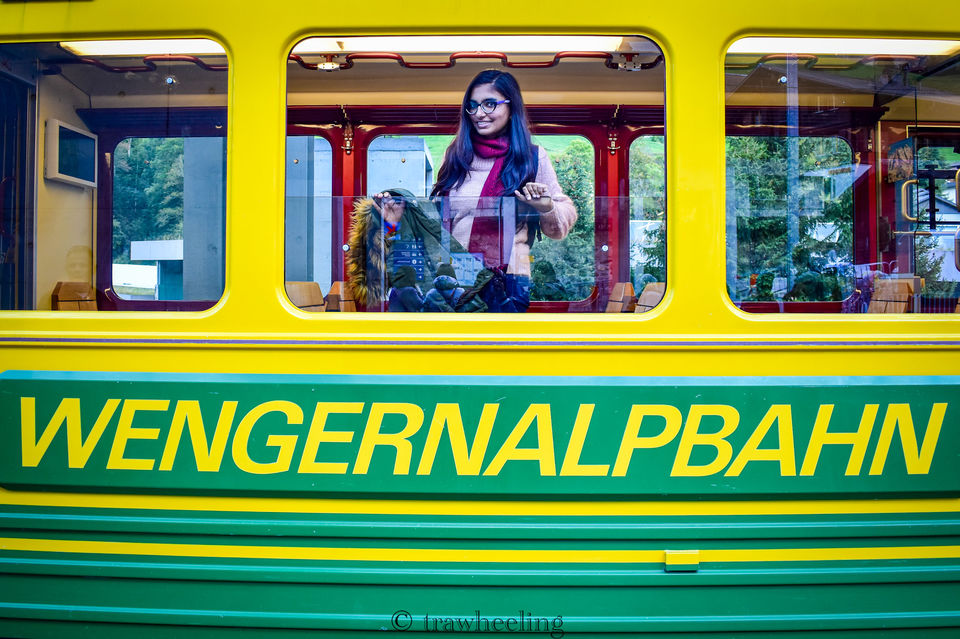 5. Getaway to Grindelwald Village and Top of Adventure
Grindelwald is the most scenic village in the Jungfrau region. You can reach Grindelwald from Lauterbrunnen via train. You can opt for Mountain First excursion. First is also known as Top of adventure, and you can do many adventure activities in First like Cliff walk, mountain cart, bike etc.
6. Explore the town of Interlaken
Interlaken is another beautiful destination in Switzerland. It is 12 Kms from Lauterbrunnen, and you can reach Interlaken via car or train. It is the start point for cruises in the Lake Brienz and Lake Thun. The most exciting thing to do in Interlaken is to visit its own top mountain Harder Kulm, top of Interlaken. You can reach the top via the funicular. The town is itself beautiful. You can explore the town on foot.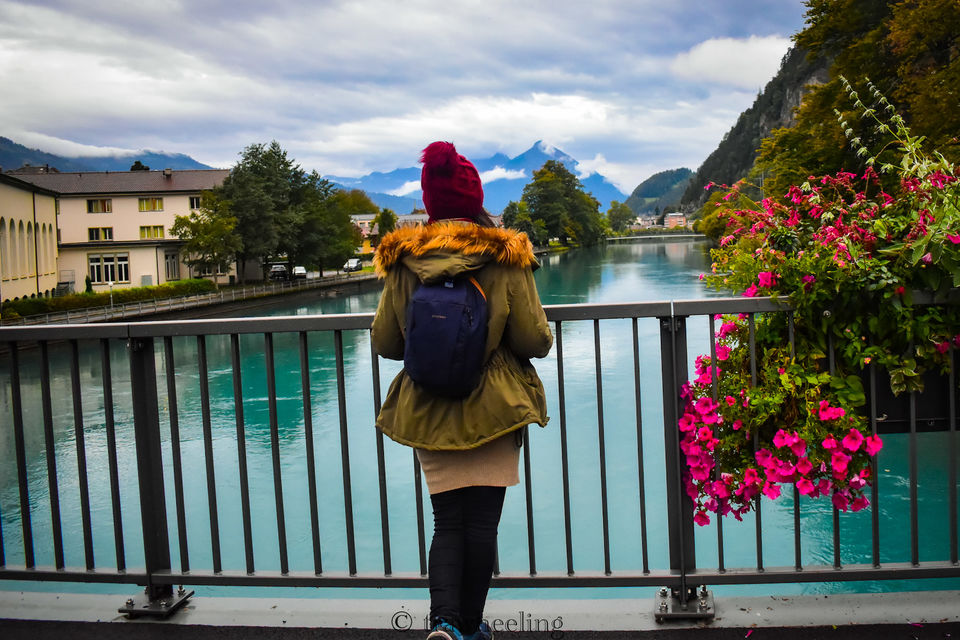 7. Short picnic to Mürren
Another reason to stay in Lauterbrunnen valley is to visit Mürren, which is just above the Lauterbrunnen valley. Mürren is a car-free village. To reach Mürren, you can take the funicular from Lauterbrunnen to Grütschalp and then train to Mürren. Walk down the beautiful small village with a clear view of Swiss Alps. The train ride offers one of the best panoramic views.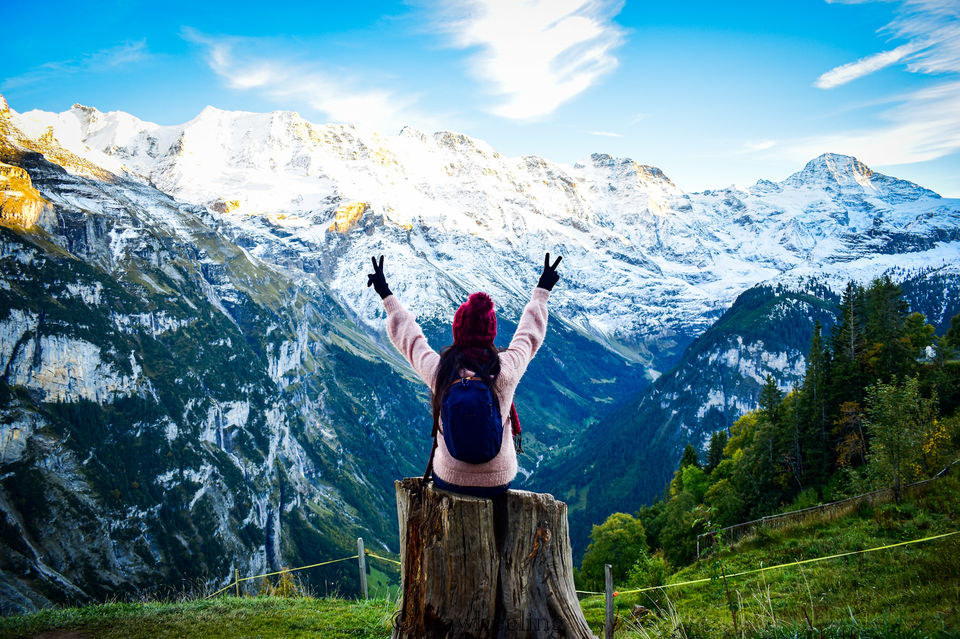 8. Blissful train ride to Jungfraujoch Top of Europe
If you are in Lauterbrunnen, you must take this train ride to the topmost train station in Europe Jungfraujoch. It is located in between the Mönch and Jungfrau, in the heart of the UNESCO Natural World Heritage property "Jungfrau - Aletsch - Bietschhorn". It is a must day trip not because every hoarding or every train in Interlaken says so, but it is the most amazing train rides you will ever have in your life. Starting from Lauterbrunnen on a cogwheel train, firstly you will experience the green meadows, beautiful valleys numerous waterfalls, next you will enter in the winter wonderland with snow all around, view of the glaciers and you will reach the top of Europe. It is a full-day excursion from Lauterbrunnen so plan your day accordingly.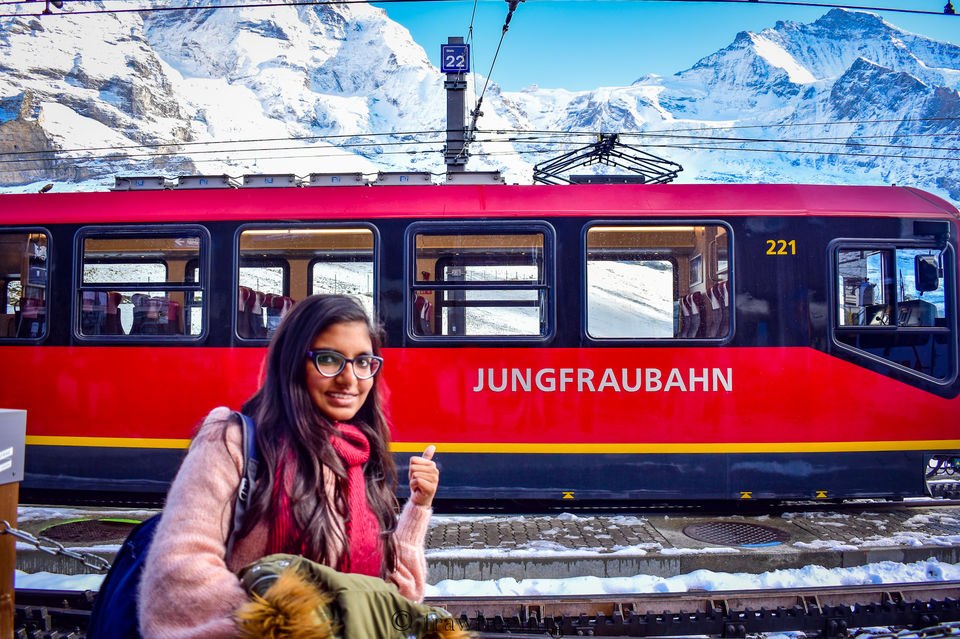 9. Hike to Staubbach Falls
Stabbauch Falls is right at the end of the main street in Lauterbrunnen Valley. It is Europe's highest free-falling waterfall. The moment you will enter Lauterbrunnen, you can see this water stream flowing down the mountain. The sound of this magical waterfall will make you fall in love with the valley. You can hike up to the top for close up view from behind the waterfall. This hike is slippery so it is advisable to wear proper shoes.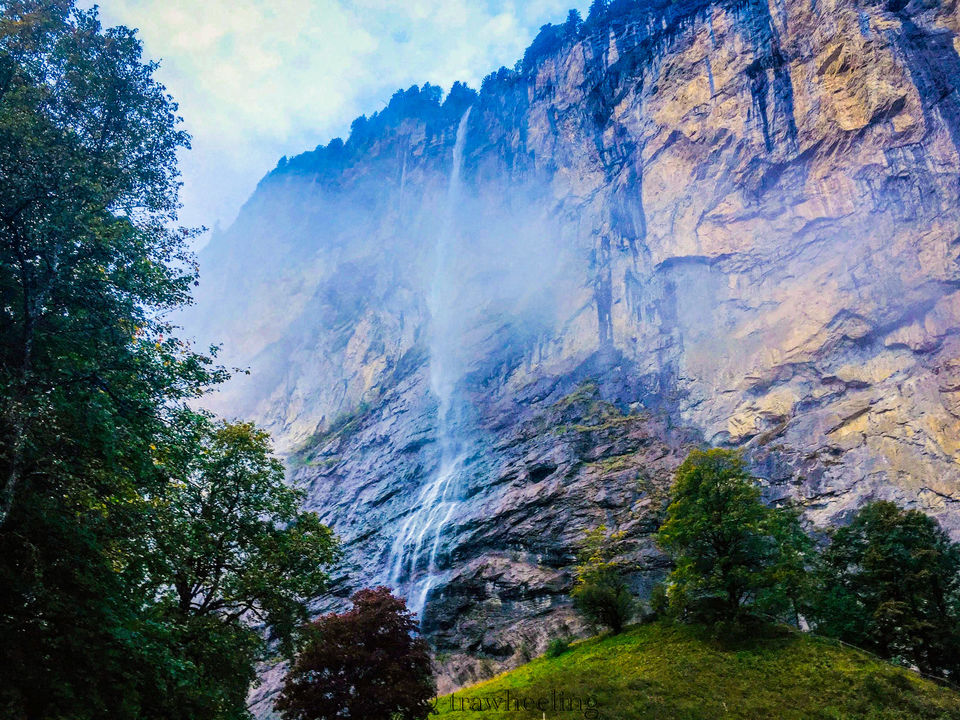 10. Müreen to Grutshalp Hike
The hike from Müreen to Grutshalp Hike is one of the scenic hiking trails from Müreen. Müreen is a picture-perfect Swiss village and exploring it on foot or hiking down will give you the most exhilarating experience in Switzerland. The landscapes from the trail are picturesque, and it is an easy one so you can come down from Müreen without any difficulty.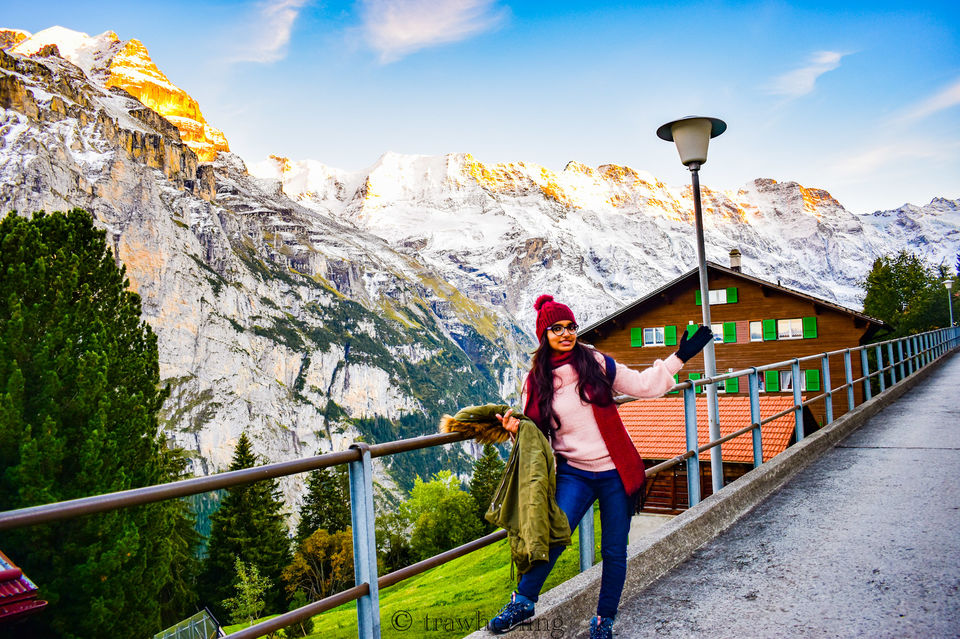 11. Explore the Trummelbach Falls
Trümmelbach Falls is a UNESCO World Heritage site and a group of 10 waterfalls hidden inside a mountain in Lauterbrunnen valley. It carries the water from the glaciers of Jungfrau down to the valley. Approximately 20000 litres water per second, this magnificent waterfall is an impressive sight.
12. Cruising in Lake Brienz
One more reason to stay in Lauterbrunnen is Lake Brienz. Switzerland is not only famous for its alps but the turquoise blue picturesque lakes also. Lake Brienz is one such lake. The lake is turquoise blue, clean and soothing. It is also recognised as turquoise gem as it is brighter than any other lakes in Switzerland, so its a must-visit lake when you are in Switzerland. The cruise ride is dreamy, and you would love the landscapes you will see while on the cruise.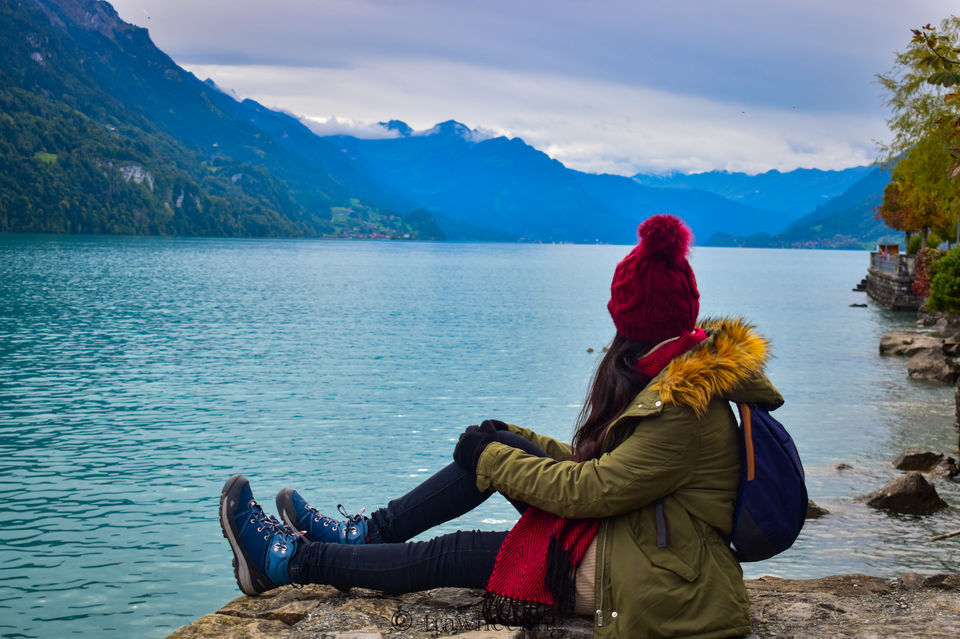 13. Easy to Reach and beautiful location to stay
You can reach Lauterbrunnen via car or train. Unlike some areas in Switzerland, you can travel by car in this village. So if you are on the road trip, you can plan to stay here. In case you have a lot of luggage, then also you can choose to stay in Lauterbrunnen. But with other villages like Mürren, you might face problems. So choose accordingly and wisely.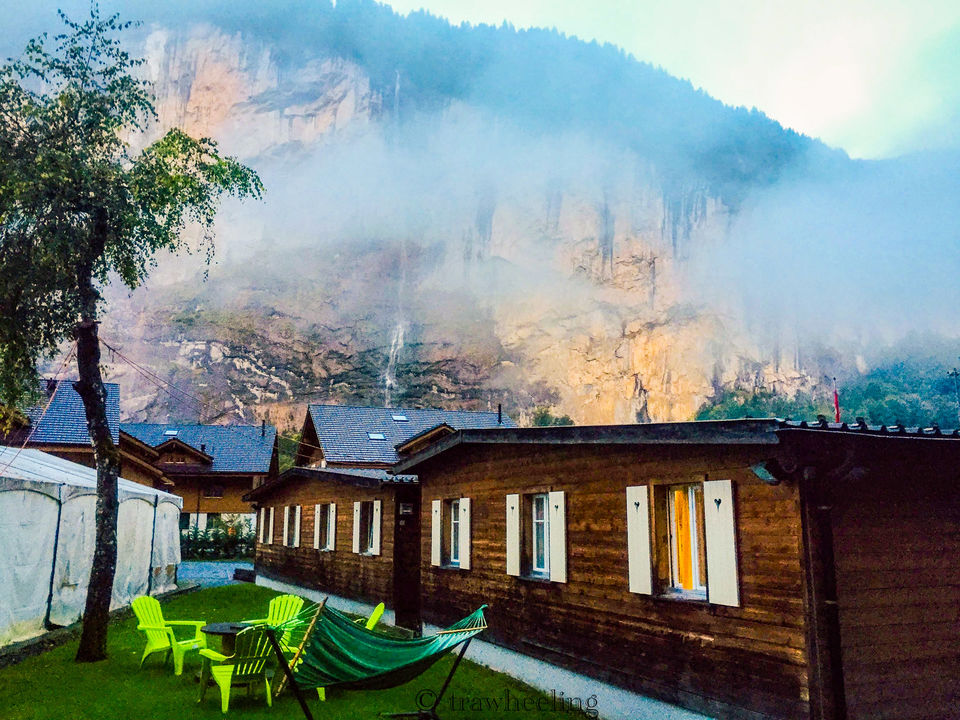 There are other things to do in Lauterbrunnen like paragliding, cable car to Schilthorn, 30-minute scenic helicopter ride over Jungfrau region, adventurous activities in Brig etc. Lauterbrunnen is a beautiful village and despite your interests, it will offer something for everyone. This is why you should stay in Lauterbrunnen valley for your Swiss trip.
Why do we love Lauterbrunnen?
We stayed in Lauterbrunnen during our trip to Switzerland and explored the Jungfrau region. We loved it not only for its natural beauty but for its tranquillity, the peaceful and calm surroundings, etc. The minute we reached Lauterbrunnen, we could hear the sound of Staubbach Falls. The falls were right in front of our accommodation, so waking up to the magical sound and beautiful view is the best memory this place has given us.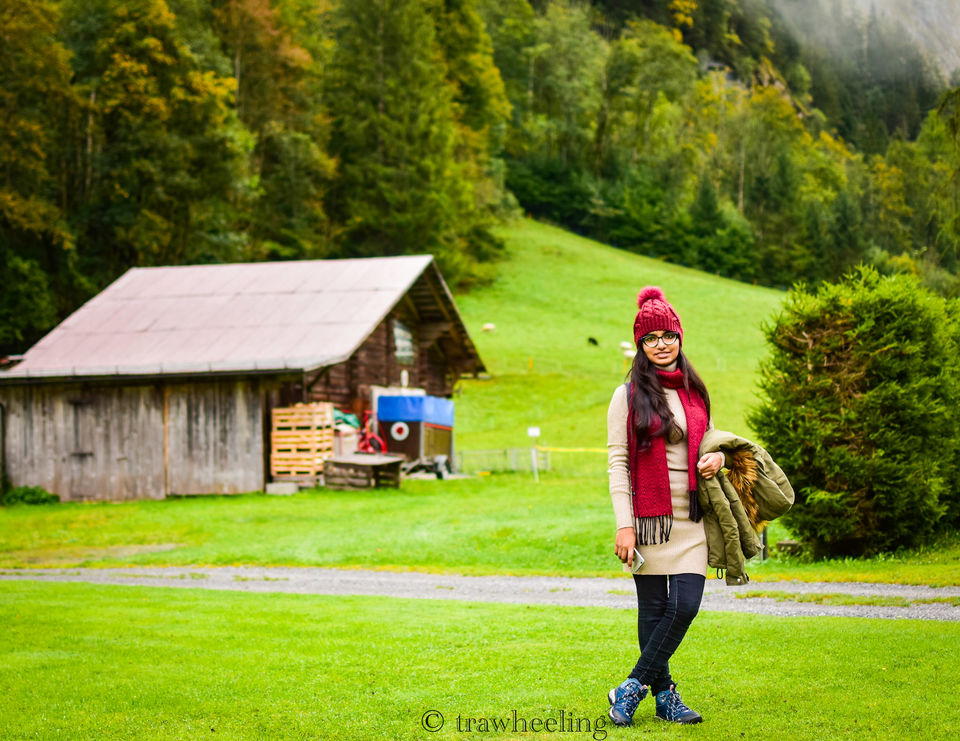 Where to stay in Lauterbrunnen?
There are numerous options to stay from budget hostels to luxurious hotels and resorts. Here we are recommending one of the backpacker's hostel where we stayed and loved it.
Schutzenbach is an affordable, safe, clean and fun backpackers hostel for 18-35 year old's. The location offers the perfect views of the valley. There is a variety of accommodation options available, from private doubles, quads to spacious dormitories. The bathrooms are really clean and hygienic. Also, the kitchen is available where you can cook your food. We highly recommend you this hostel for staying in Switzerland. Its budget friendly too.
You can book it from here.
Keep travelling!
Love, Laugh, Live and Travel!!
Follow our journey on instagram at @trawheeling.
Like us on facebook at @trawheeling
Want to see more travel inspiration, follow us on Pinterest @trawheeling
Also check out elaborated blog here.