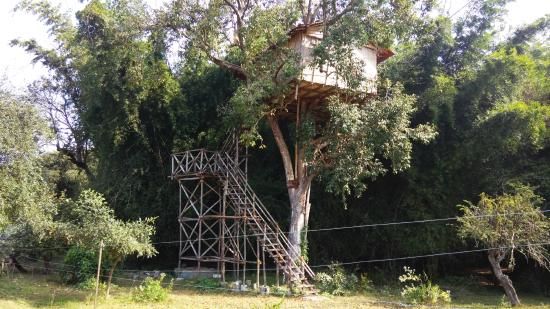 A hilly terrain, clothed in dense mixed and moist deciduous forests perfect for bird watching, some lazy walk around and forest camping - If your dream weekend getaway has to be like this, then Masinagudi is the place, specially if you are dwelling in Bangalore, Chennai or nearby areas.
Located just on the border of Karnataka and Tamilnadu (Other side of the border being Bandipur National Park), Masinagudi is renowned for off-beat getaway offering nature centric stays.
How to reach:
Nearest Airport -Mysore (97 kms), Coimbatore (115 kms), Calicut (132 kms)
Nearest Railway Station - Ooty (32 kms), Coonoor (57 kms), Chamarajanagar (75 kms)
The best way is to reach Mysore and then take a cab.
P.S. Don't miss the marvelous Mysore Palace on the way
Accomodation:
Many forest guest house along with some tree houses are available in Masinagudi.
Its always better to book before you go there. If you are not taking your own vehicle, they can arrange a cab for you from Mysore to Masinagudi.
Our Story:
Masinagudi was on my list since the time I went to Ooty. One fine December, me and my husband decided to tick it off from the check-list.
We booked train tickets from Chennai to Mysore pretty much earlier.
That was our first time experience in Satabdi Express which turned out to be not-so-good. Food provided was pathetic in terms of both quality and quantity. Breakfast and lunch provided was very less in quantity followed by a watery coffee.
We pre-booked a tree house at Secret Ivory cottage. Mr. Ombalan (The owner) arranged a car from Mysore to Masinagudi.
The train was at 6.30AM and it reached Mysore by 1PM. By the time we reached the cottage, it was already 3PM. So we had taken the wise decision to have our lunch on the way.
Secret Ivory Guest House
Nestled at the edge of the forest away from the string of noisy resorts that dot the streets of Masunagudi, Secret Ivory is a true gem for nature lovers & wildlife enthusiasts. The property is placed in a very peaceful place, abutting the Mudumalai forest near Masinagudi. When you are approaching this property while getting down through Kallatty Ghat road, you have to take a left turn well before Masinagudi. An electric fence separates this property from the jungle.And, to add to your thrill, the tree house is outside the electric fence!
Pros: You can give it good rating when it comes to cleanliness. Mr. Ombalan is a very friendly person. He is a local and knows every nook and corner of the place. The cottage has only one tree house, so better to book it beforehand if you want to experience a night-stay there.
They can also arrange for forest camping if you are interested to do so.
Ample parking space is there in the cottage where you can park your own vehicle.
Food here is excellent in taste. Breakfast is served as Buffet and you should not miss country chicken curry during the dinner.
Also, you can enjoy a bonfire in the evening at the front of the cottage.
Cons: However, as the place is far away from the main road, hence you wont get any shops within few kilometers radius for buying anything. And the road leading to the Cottage is very narrow and not proper.
Power backup is not there, though they will arrange some portable lights.
Hence, if your motto is to stay far away from the urban civilization, then this is a perfect place for you.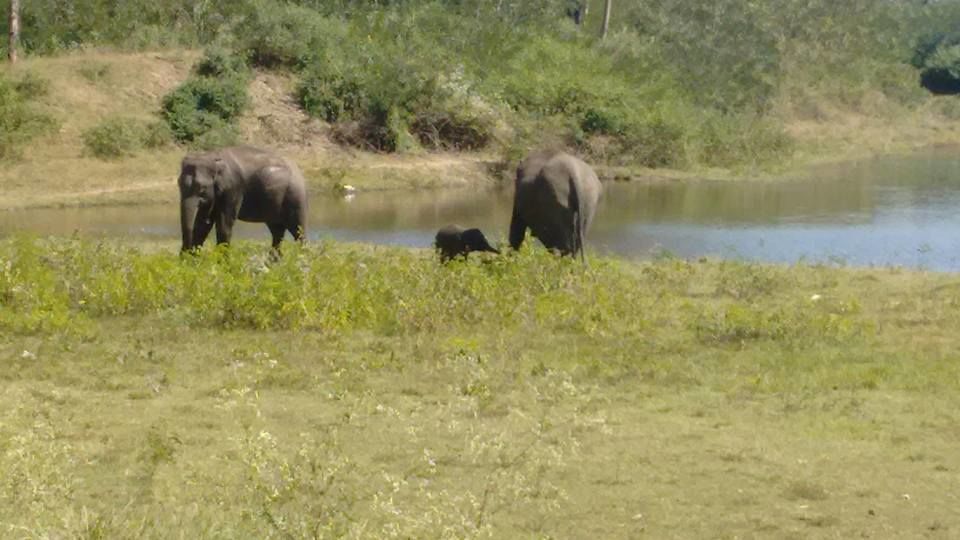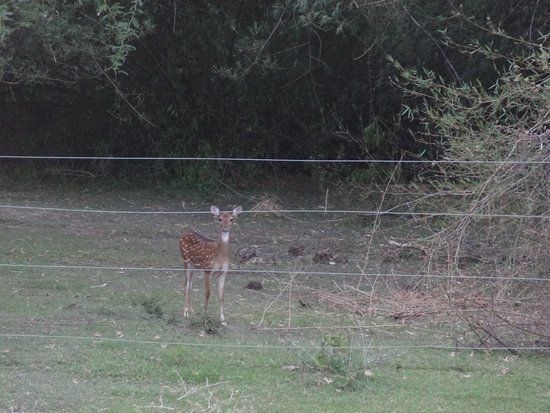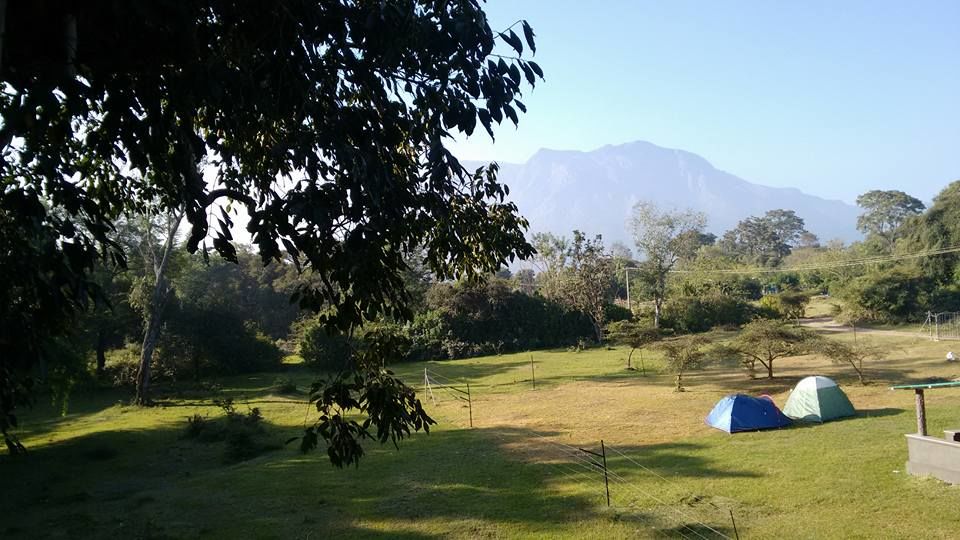 The Tree House Experience
The tree house is just at the edge of the forest with cottage at one side and dense forest on the other. It is outside of the electric fence of the cottage making it a bit isolated from the main complex. You have to climb up a bamboo stair which will lead you to a small room along with an attached bathroom. You cannot term it as a luxury accomodation but it had all the basic amenities. Most importantly an attached bathroom on a tree with modern facilities like shower, washbasin and a western toilet.
As night will fall, you can hear the sound of crickets with occasional hounds of the wild animals. The murmuring of the leaves and swaying of the branch will add more thrill to the night.
During our stay, some wild bison came near the tree to great us late night.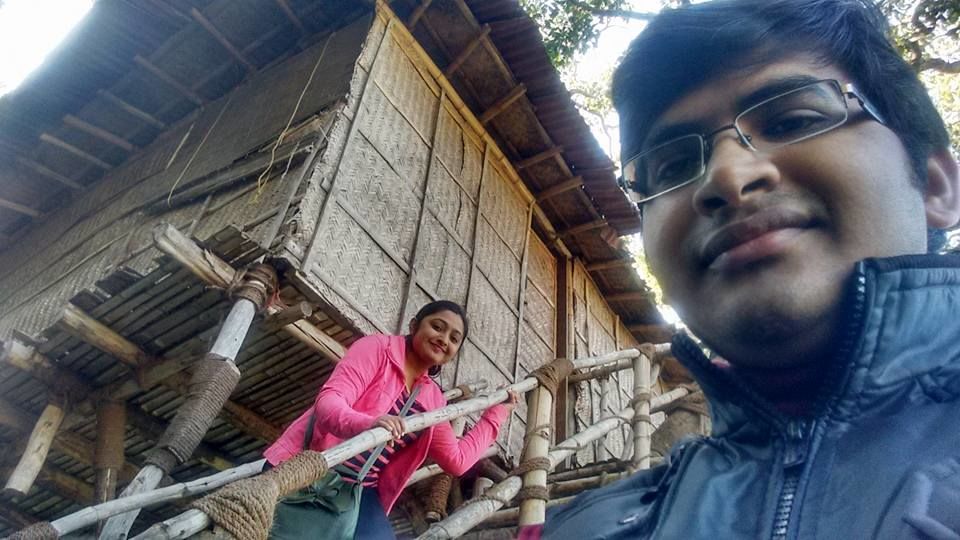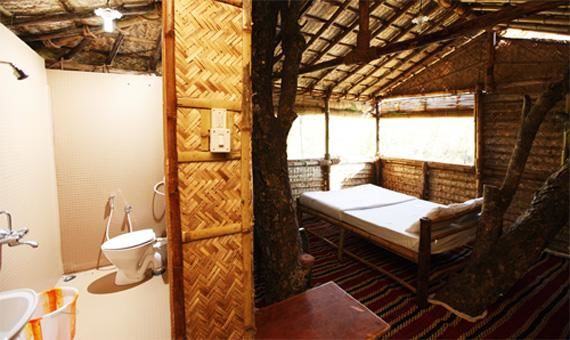 Jeep Safari
Mr. Ombalan can arrange a jeep safari on your request. Its better to take night safari as your chance of animal sighting will be more owing to less vehicle horns and noise around.
We took started at 6.30PM for the safari and returned by 9PM. Spotted some wild tuskers and a couple of deer crossing our paths. After darkness conquered the forest, a jeep safari in a moonlit night is truly a thrilling affair. Our driver drove deeper inside the forest to reach near a waterbody for tiger sighting. We waited silently with headlights off for half an hour but were not fortunate enough to sight the royal beast.
But I wont complain about that as the half an hour wait was the best part of the safari. As the cool breeze will pass you, the forest will whisper and its complete darkness will be abrupted by the flickering moonlight through the dancing giant leaves. While you are waiting anxiously engulfed by this visual presentation by the forest, suddenly your heart will pound up by a random animal noise or hooting of the owl coming from the far. You can utilize this opportunity to hold him/her tight ;)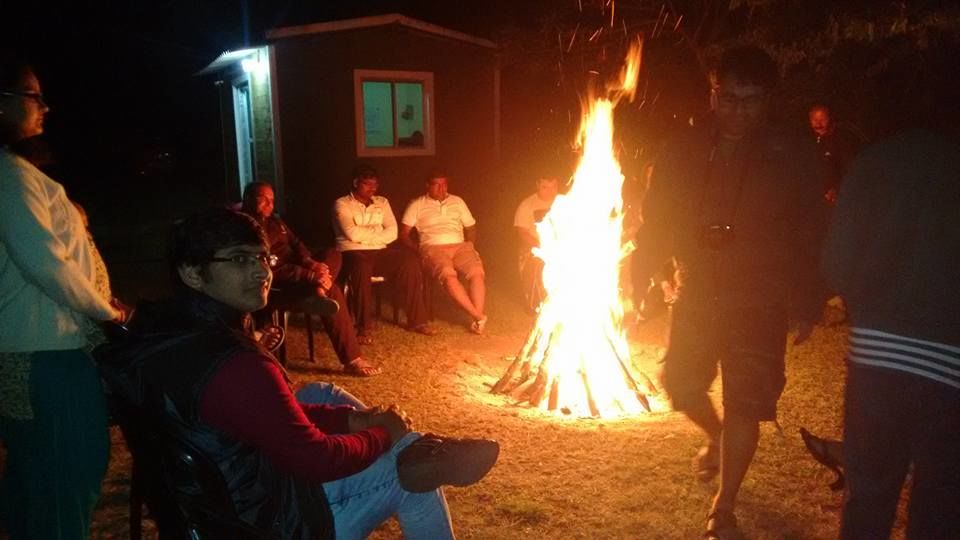 Fishing and Hiking
There is a small stream nearby where you can go fishing or spend some laid back time sitting near the flowing water. Herd of cattle may appear from nowhere to give you company.
Adventure-seekers can hike up to the small nearby hillock with a temple at the top, which will give you a splendid view of the entire Masinagudi.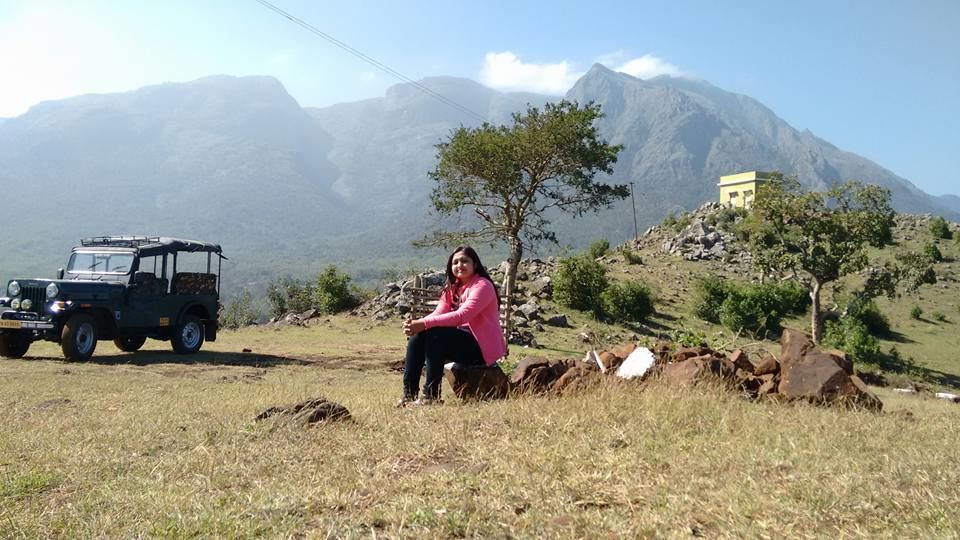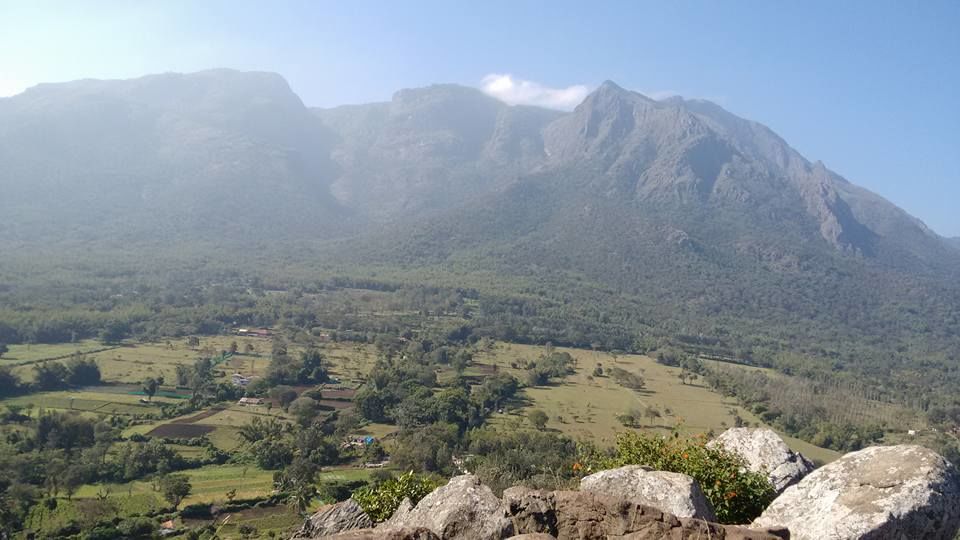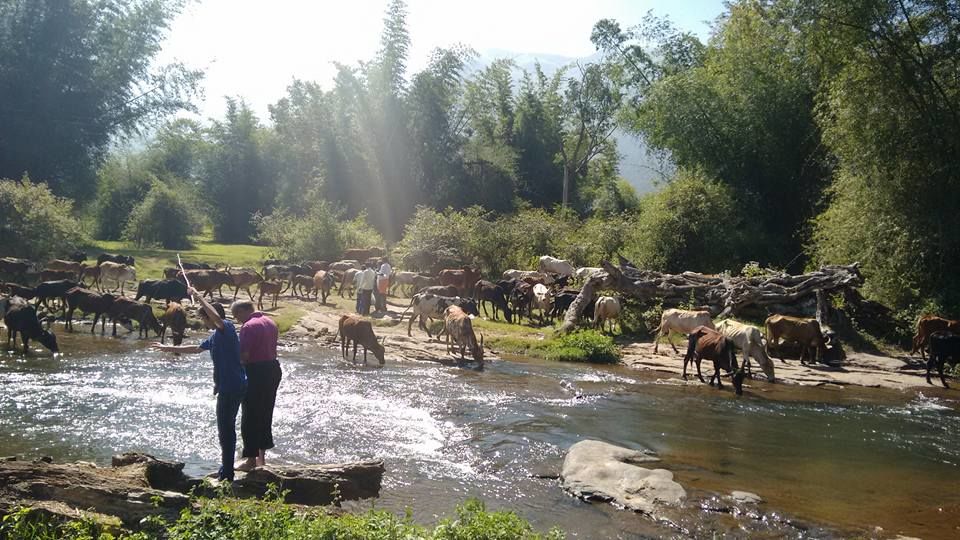 Know It

1. Safaris in Masinagudi is not as organised as ones in neighboring Bandipur. So guests looking at Jeep safaris to have a chance of spotting a tiger must opt for Bandipur instead of Masinagudi.
2. You should follow the rules and regulations while staying at the tree house:
i. Avoid going down at night or opening your doors.
ii.Call the Cottage owner in case of any emergency.
iii. The Cottage is surrounded by High Voltage Electric Fence which is tuned on after they move you to the tree house. So, if you want to go to the cottage at night or early morning make sure the electric fence is turned off before crossing it.
iii. Sometimes Tuskers come over and eat the branches of the tree on which on you sleeping. You will feel like lying on a swing but don't panic as the tree house is on a higher branch which is generally not approachable by animals.
iv. Rats or other small animals living on the tree can disturb your sleep to some extent but I promise it will be thrilling.However, no need to worry much as mostly they wont be able to enter your peaceful bedroom.
v. Its preferable if you avoid physical activities like jumping or dancing while on the tree house. Occasionally, the wind will may you sway on its own.
3. Don't search on GPS for the location of the resort, call Mr. Om Balan for the directions.
Tariffs:
Rate for Jeep Safari is 1500/- for 2.5 hours(May have changed) and Staying at Tree House per night will cost you 2500/-
Cost of meal was separate that I don't remember now
Happy Travelling!