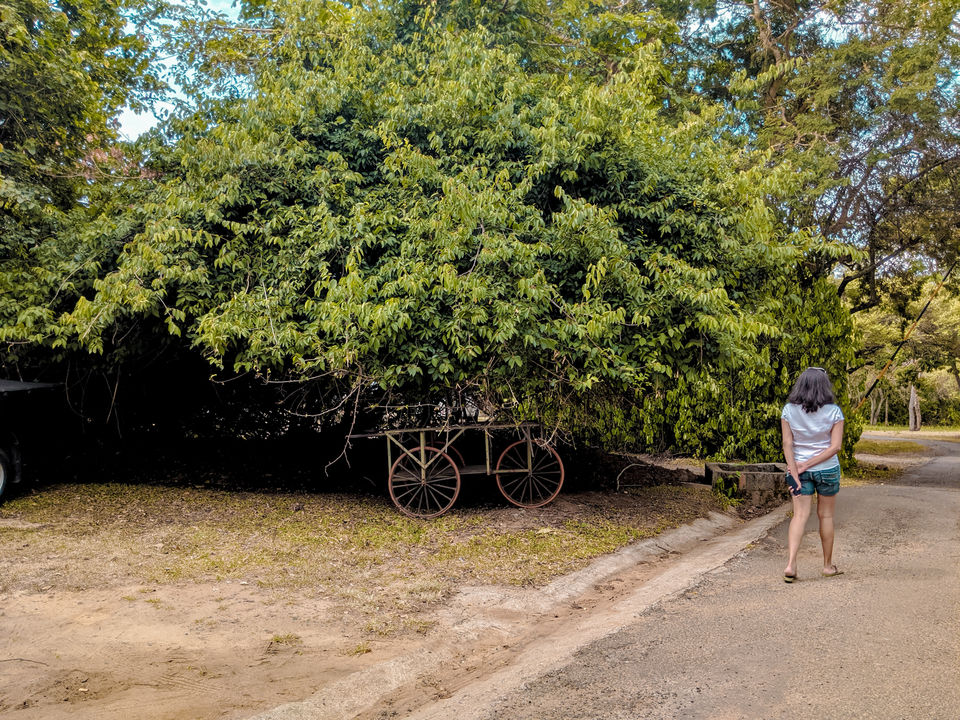 This post was originally posted on my travel blog Commoner's Causeway. Visit the blog for more travel stories, guides, and tips.
I've said this before and I'll say it again - in India, there is no dearth of weekend-friendly destinations. A short drive out of almost every major city, we find ourselves in a refreshing countryside hamlet or a quaint village. Likewise, a drive from cities in Karnataka and Tamil Nadu will lead us to the unhindered hill station of Masinagudi.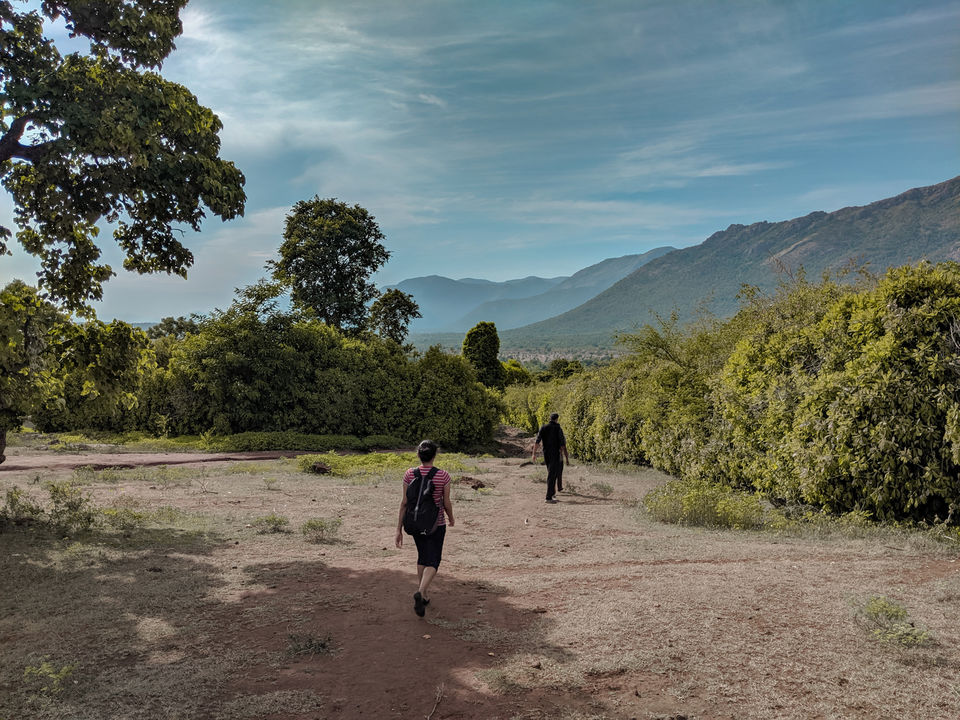 Resting snugly at the foothills of the Nilgiris, Masinagudi is an idyllic haven for nature-lovers, adventure-philes, and peace-seeking travellers alike. Lucky for us, it's still an offbeat destination, making it the perfect alternative to the crowded hill station of Ooty (since it's just a stone's throw-away; actually, it is 30 kilometres away. Isn't that the same thing?).
Getting acquainted with Masinagudi's history
This little collection of villages has a fascinating history - some facts, some fantasy, all captivating.
The very name Masinagudi is rooted in the handle of the goddess Masani Amman, to whom the communities fleeing from the armies of Tipu Sultan prayed, begging her to spare their lives. It is said that once these devotees crossed the Moyar river, the banks flooded, preventing the army from crossing over. In honour of the goddess who saved them, the overjoyed communities erected a temple for Masani Amman, and the area earned the sobriquet Masinagudi.
That's fascinating! So, how do we get to Masinagudi?
Since it's 240 kilometres from Bangalore, 580 kilometres from Chennai, and 113 kilometres from Coimbatore, travel to and from Masinagudi isn't devoid of options.
Truth be told, the best way to get to Masinagudi is by driving. The drive is breathtaking - you will pass either the Bandipur Forest (KA) or the Mudumalai National Park (TN), depending on which side you come from.
If you choose to travel by bus, KSRTC operates Airavat buses between Bangalore and Ooty; to get to Masinagudi, one needs to get off at the Theppakadu junction. You can have your accommodation pick you up from the junction.
What's the weather like at Masinagudi?
In one word, pleasant.
Moderately hot summers run from March to June, while the cool winter months begin in November and go on till February. Expect moderate rainfall between July and September. But don't fret - the rains only add to the lushness of the area. The best part, is there is always a cool breeze blowing in the evenings - it does not disappoint.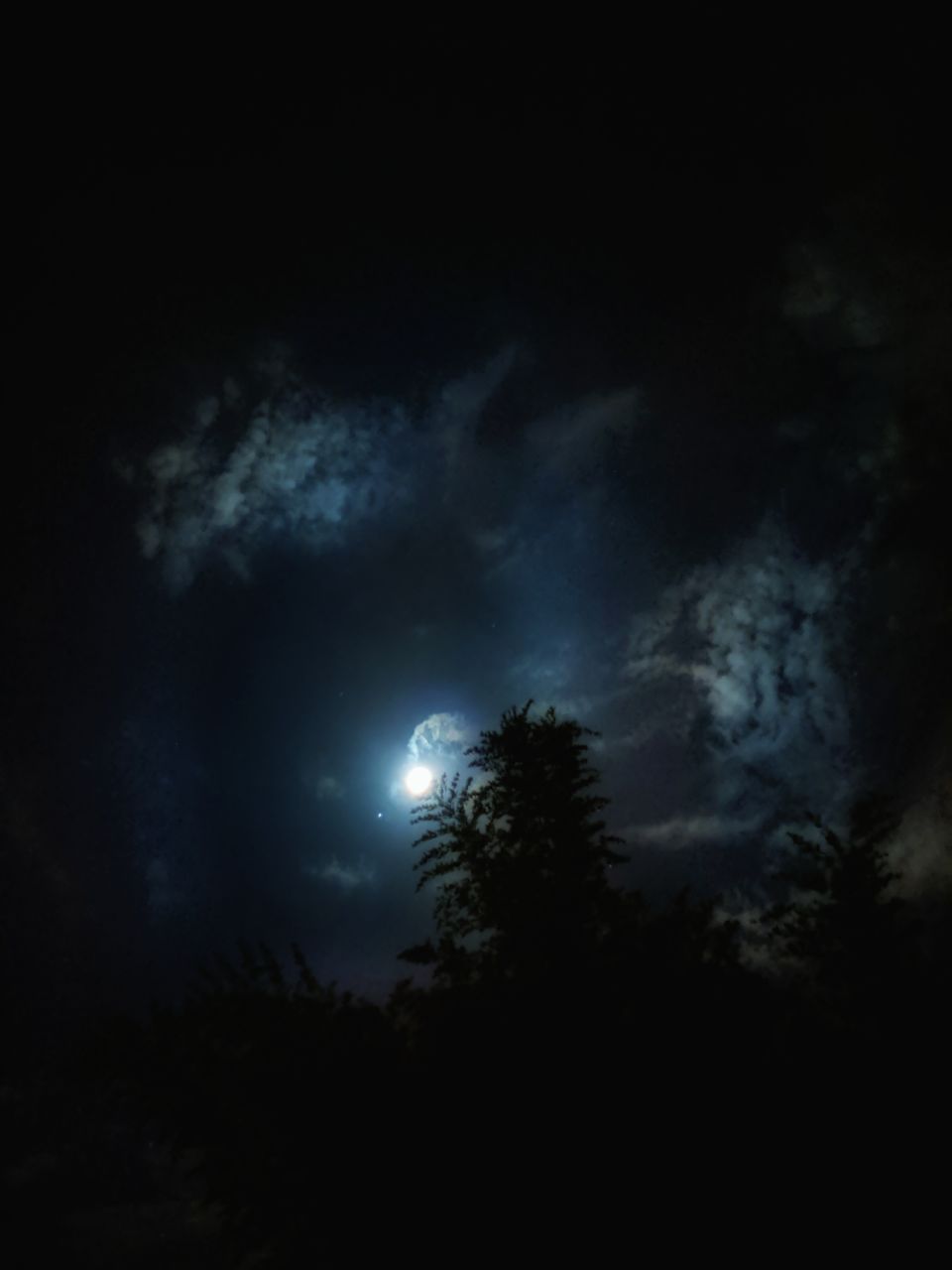 The best time to visit? I had heard and read that October to May is the ideal time to visit Masinagudi. I chose mid-July and was treated to light showers, ample sunshine, a deliciously fresh breeze, and crystal-clear night skies. So I'm ready to debate in favour of the monsoon months!
Spending time in Masinagudi
On my second day at Masinagudi, I overheard a pair of guests at our resort say "there's nothing to do here", and that you "need only a day" to explore.
In my mind, I instantly went "no way!"
Actually, I think they just didn't know better or hadn't asked around. There is SO MUCH to see and do in this small town, it blew me away! Before you say "hey, I thought you said a mellow weekend at Masinagudi", let me tell you - yes, a mellow weekend indeed, but with enough exploration and adventures to keep you sufficiently engaged whilst granting you that much-needed R&R.
Take a leisurely stroll in the forest-yard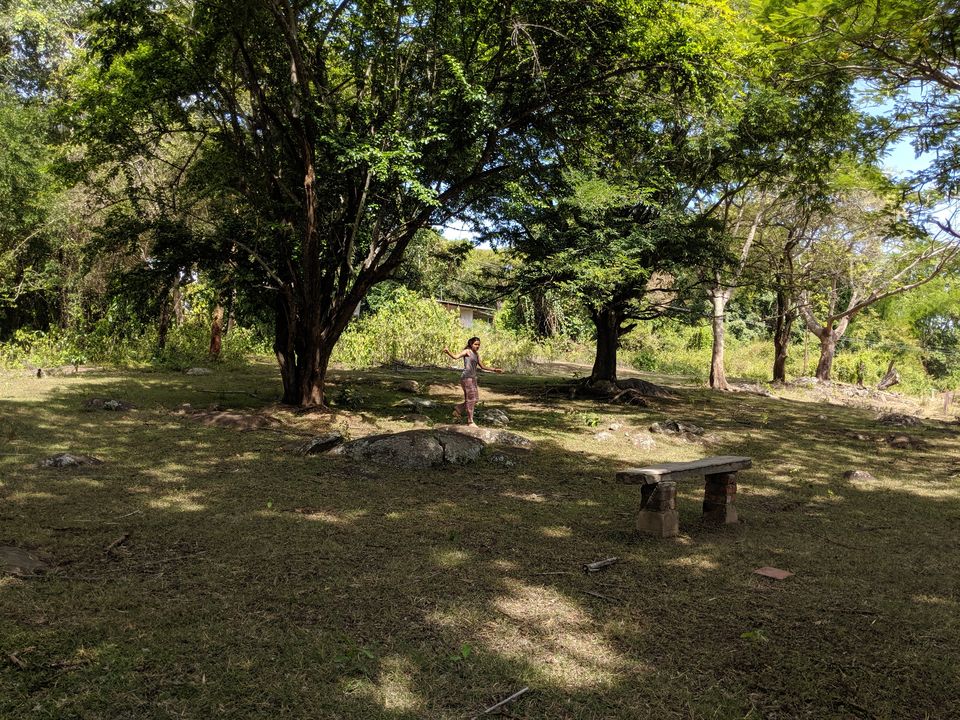 Granted, this depends on where you stay. But most accommodation options come with their own forest-y backyards. Take peaceful morning strolls with the Nilgiris as your backdrop, and breathe in the crisp, fresh air that you crave when in the city. Bonus sightings include Chital (Spotted Deer) herds grazing and wild pig families playing, while you have an outdoor tea!
Watch elephants feed at the Theppakadu Camp
What a delight it is to watch these majestic creatures eat their evening meal! I do not condone unethical animal camps, so the Theppakadu Elephant Rehab/Camp is right up my alley - they don't chain the animals (the chains around their legs are mostly to hold them in place during medication administration), and no outsiders are allowed to get too close to them, touch them, or feed them. It is a tourist attraction for all the right reasons, and while it may not interest everyone to gaze at over twenty elephants leisurely eat huge balls of raagi-rice-and-grain, the camp is great for families with children - you get to watch elephants from a respectful distance and learn about them.
Spot a tiger, or a leopard, or both!
Confession - I didn't see a single big cat. But that's alright; knowing I was in their presence was enough.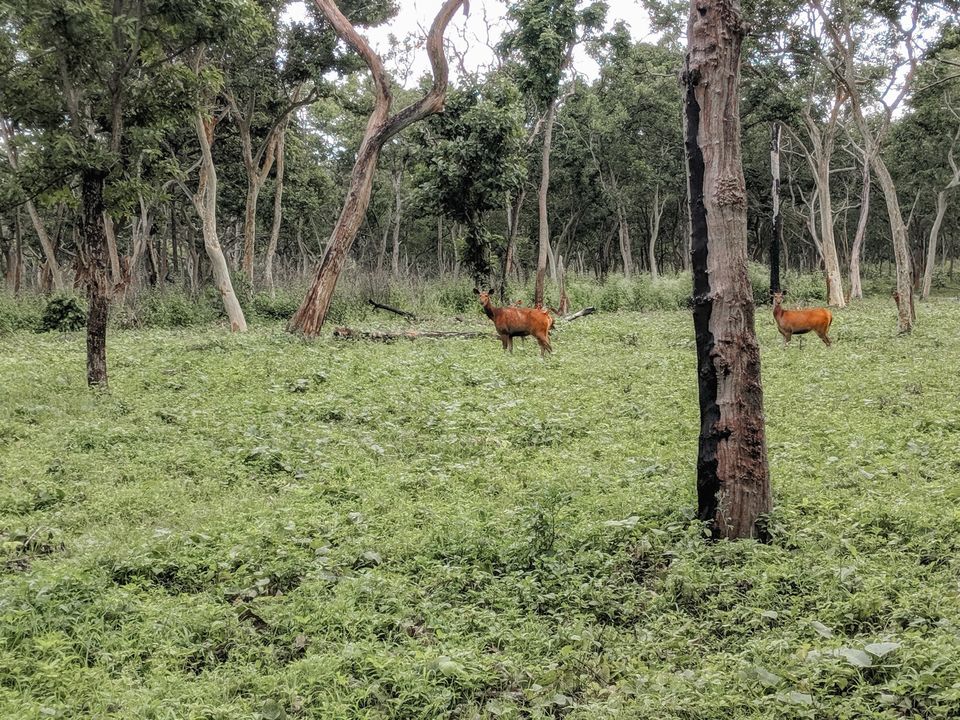 Masinagudi lies at the edge of the Bandipur Tiger Reserve and the Mudumalai National Park, which means that a jungle safari is a no-brainer. If you do not see the elusive tiger, don't worry; there are plenty of other animals and birds that you will definitely spot - Chital, Gaur, elephants, wild dogs, Black Buck, wild pigs, Sambar deer, and so many more!
Fun fact - Bandipur and Mudumalai, along with Wayanad Wildlife Sanctuary, Nagarhole National Park, Mukurthi National Park and Silent Valley are part of the Nilgiri Biosphere Reserve.
Satiate your bird-watching desires
Although an off-beat destination, Masinagudi is quite popular among bird-watchers. During the migratory season, this little town is abuzz with people from across the globe, eager to spot some feathered beings.Whether you're a first-timer, an amateur, or a seasoned bird-watcher, you will find yourself amazed at the multitude of indigenous and migratory species in the area. Look out for the White-throated Kingfisher, Spotted Owlet (this one is usually found in the huge peepal tree outside the village temple), Woodpecker, Yellow-billed Babbler, Peacock, Red-whiskered Bulbul, and even some adorable Sparrow (they're not as common in the city as you think, sadly).
Take a hike, literally!
A hike? On a holiday? Why not!
A long walk up a gentle slope is exactly what you need to infuse some energy and movement after a day of lazing around. Your resort may arrange an early morning walk through the village of Bokkapuram, all the way up to the hill temple, from where you will see panoramic views of the entire landscape, and even spot some Black Buck, wild dogs, and elephants (using a spotting scope, of course)!
Get up close and personal with nature
As if the above weren't enough to get you nestling your head in Nature's lap, here are a bunch of images to make you realize that Masinagudi is all nature, all the time. And no, I'm not complaining.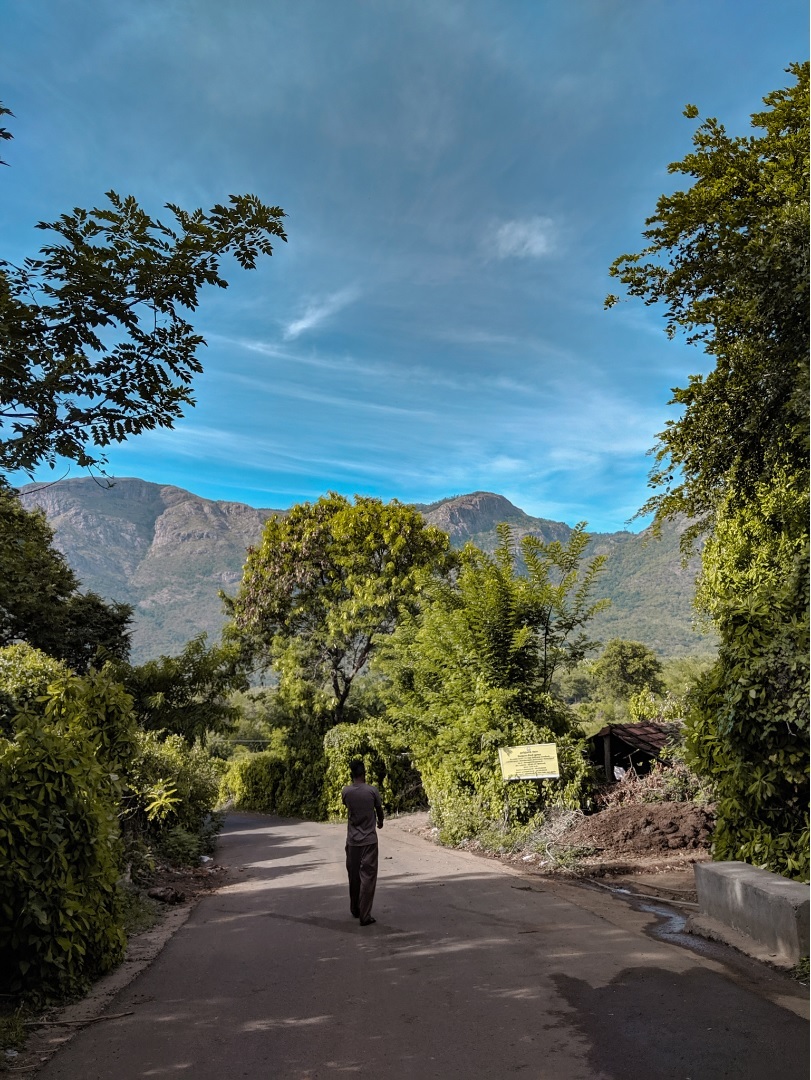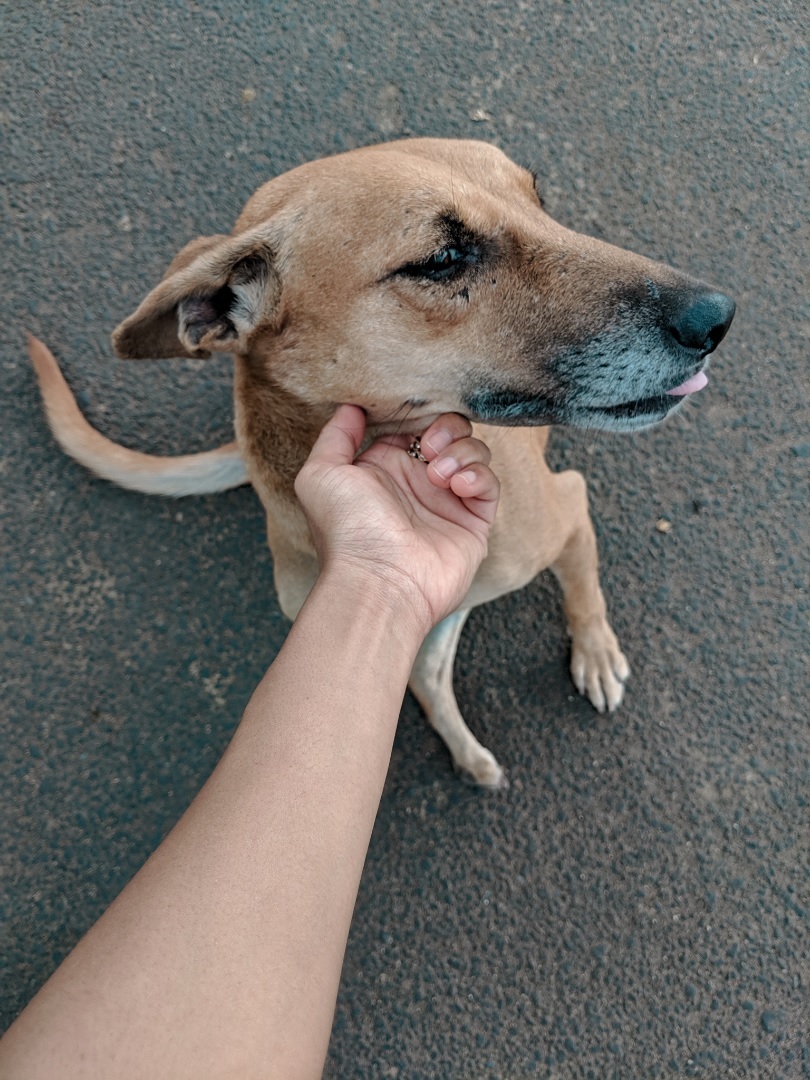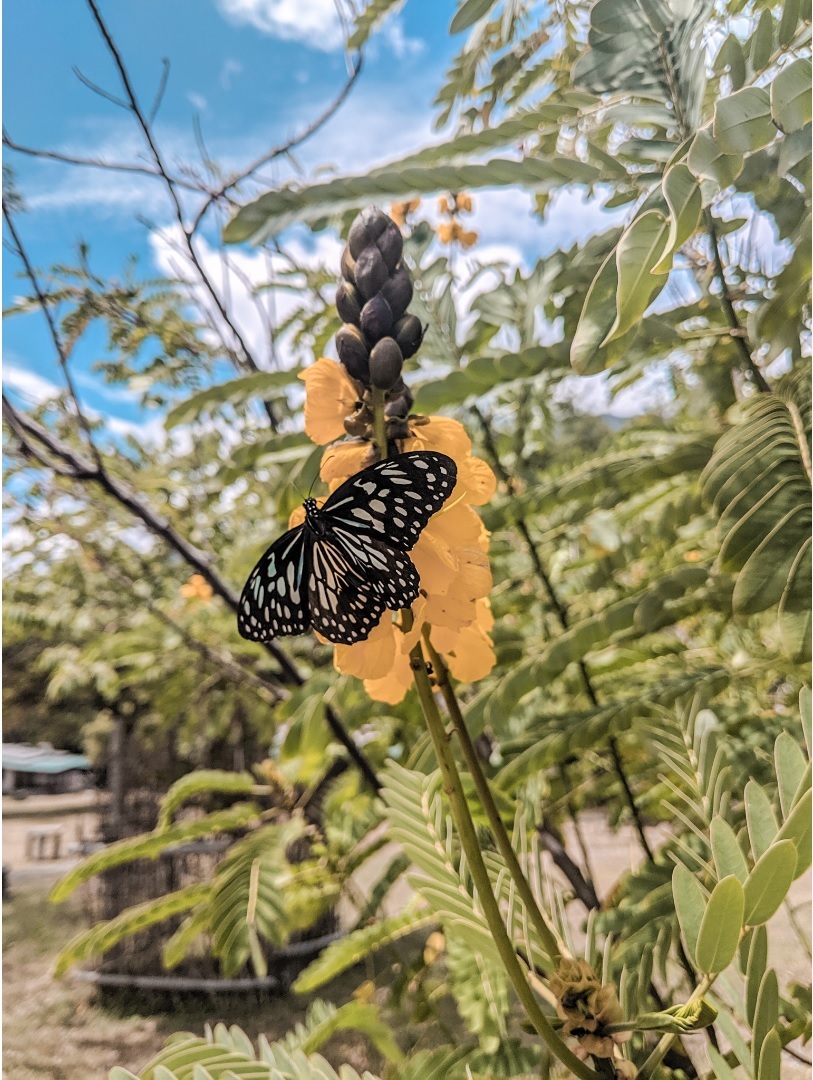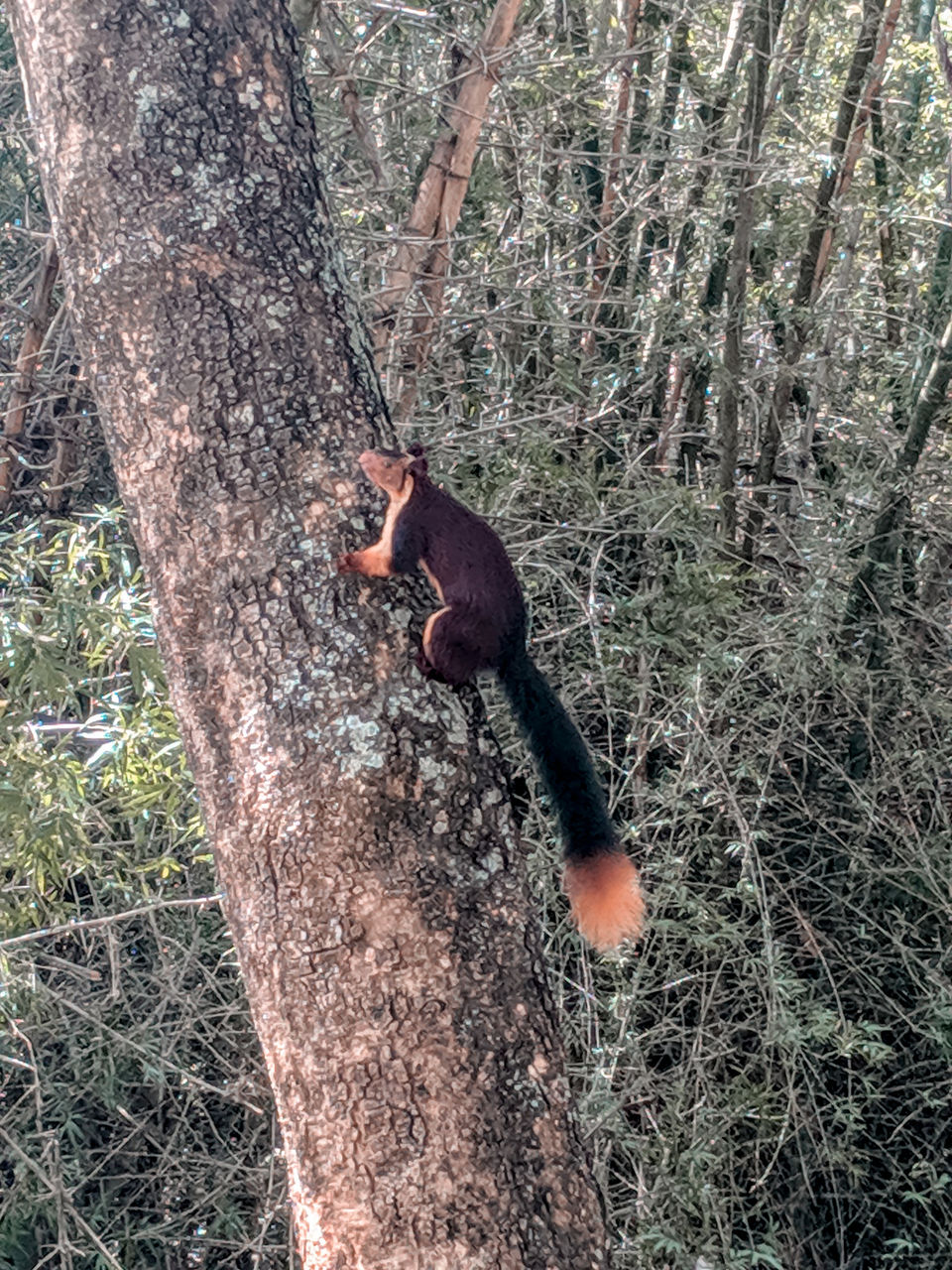 Tip - lookout for butterflies. The area is home to some beautiful species.
A dip in the waters, perhaps?
Personally, no getaway feels complete without time spent in water. Some resorts come with pools flanked by the Nilgiris on one side and the forest on the other. Water babies, need we ask for more?
Where can I stay?
There are budget, moderate, and luxury options to consider. Comfortable and affordable options are available on Booking.com. I suggest taking some time to figure out how far away from your preferred activity spots (and from Theppakadu junction, in case you are travelling by bus) the accommodation options are, and then make a decision.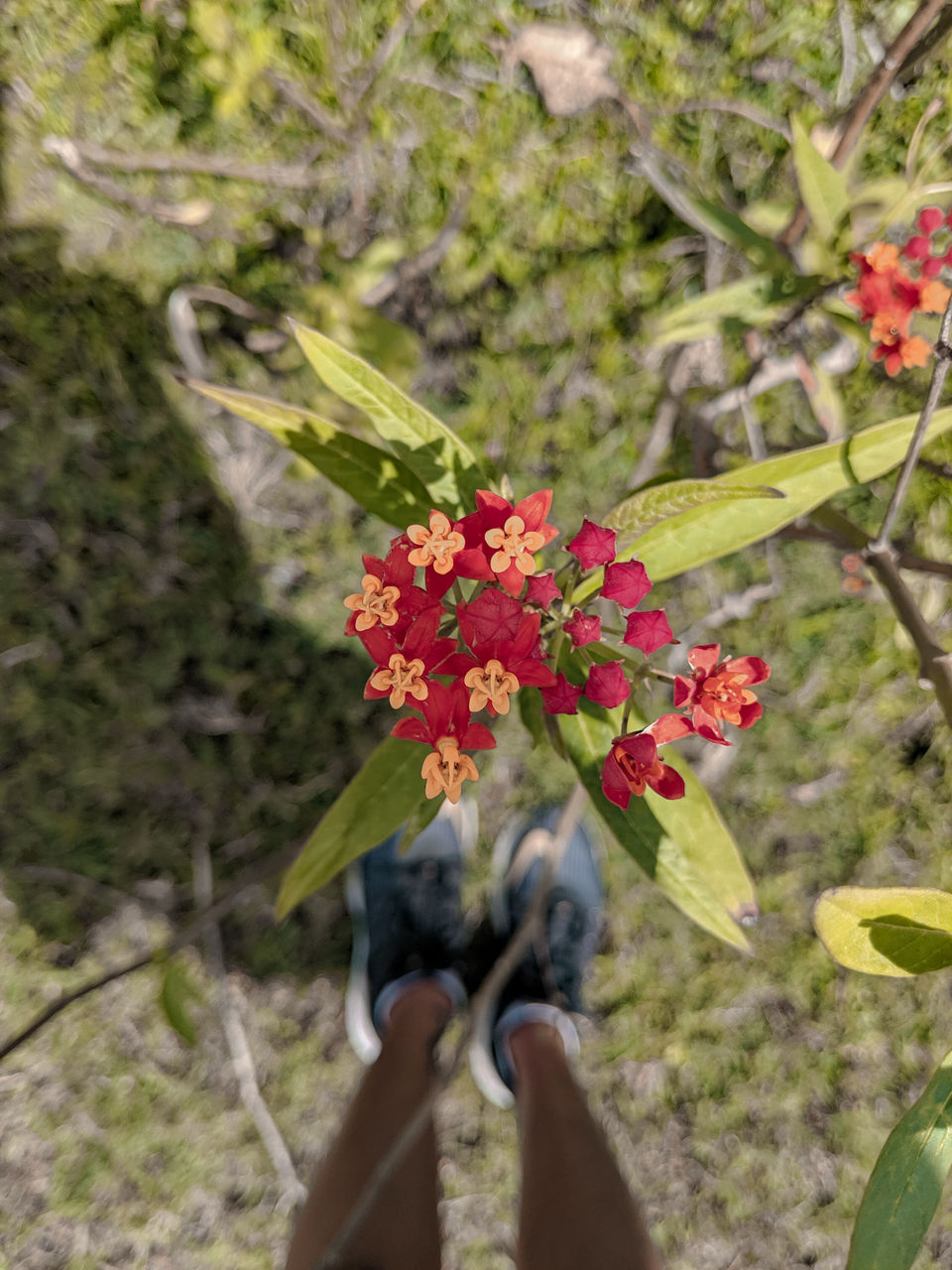 I stayed at Jungle Hut and opted for the Premium suite because I wanted to treat myself to a pampering birthday weekend (with my girlfriend) surrounded by nature. The staff were kind enough to organize all our experiences. The cost for these activities is over and above the room (includes complimentary breakfast) tariff. Moreover, Jungle Hut follows sustainable practices (a win in my book!) - no single-use plastic water bottles, no miniature toiletry kits, and locally sourced ingredients for meals among other initiatives.
What do I pack for a weekend in Masinagudi?
You will mostly be staying at one location unless you plan to squeeze in a quick trip to Ooty. In the case of the former, opt for a light carry-on bag, and remember to pack the essentials from my Masinagudi Packing List.
Carrying reusable/refillable water bottles, avoid plastic packaging, and do not litter. Masinagudi has been able to preserve its natural beauty because of timely government intervention, local support, and travellers who do their bit. It's our duty to maintain (and improve, if we can) what is already so wonderful to behold.
To sum up - and I know its ridiculous for me to say this if you've made it to the end of this post - if you're thinking of a mellow getaway from the loud cityscapes, take my word for it - visit Masinagudi. Rejuvenation guaranteed.