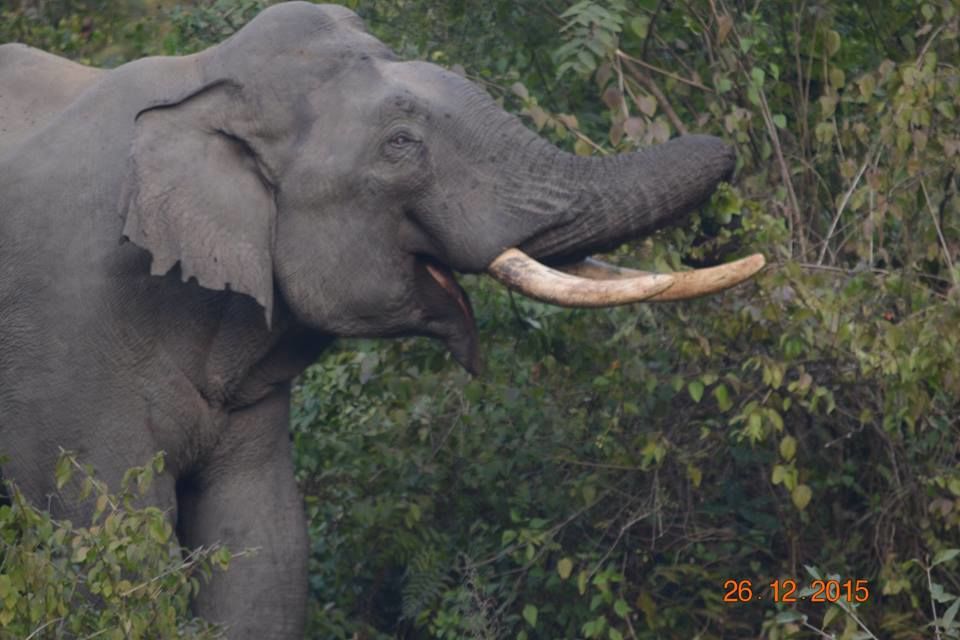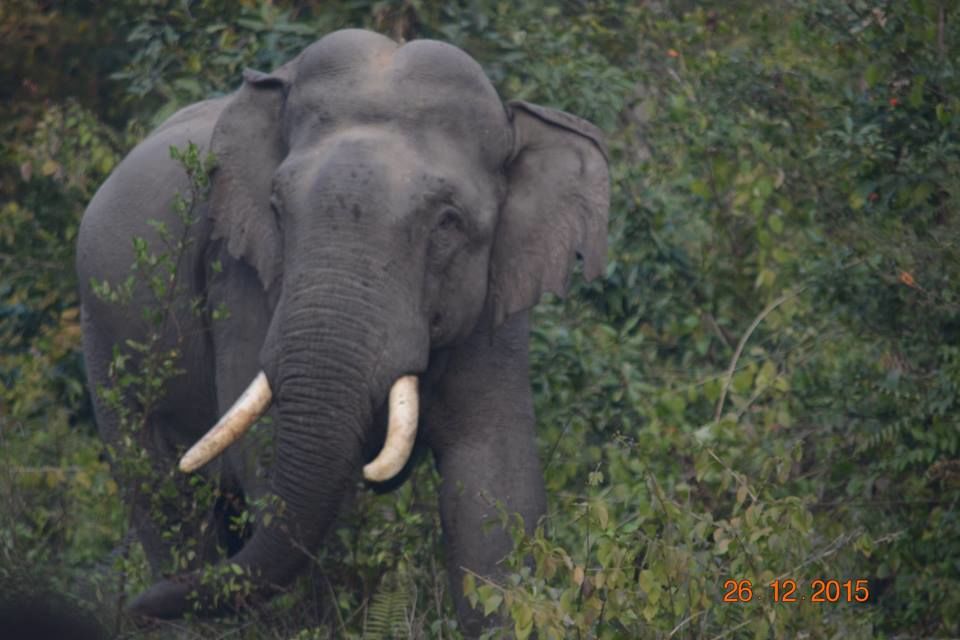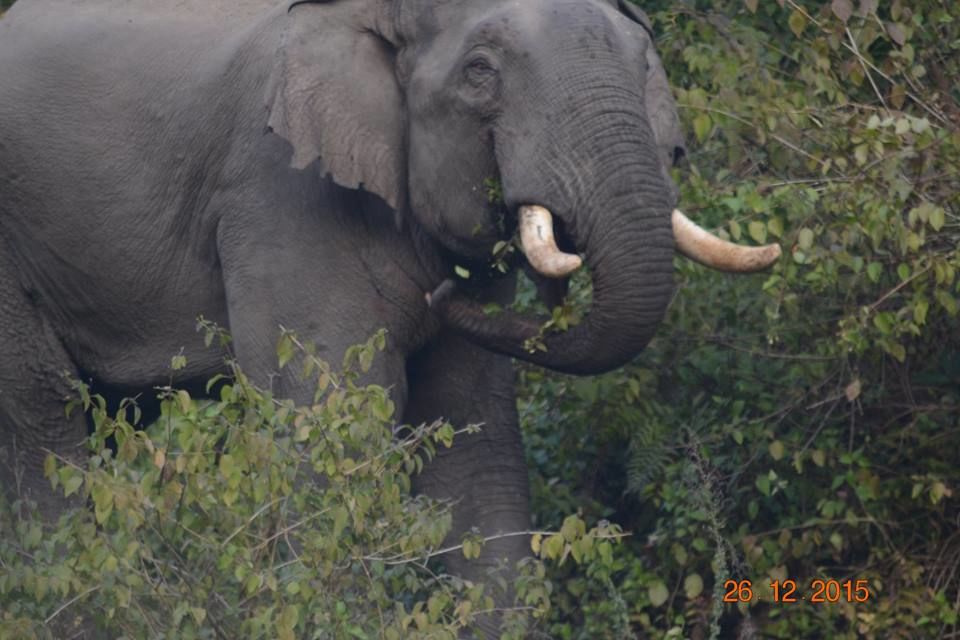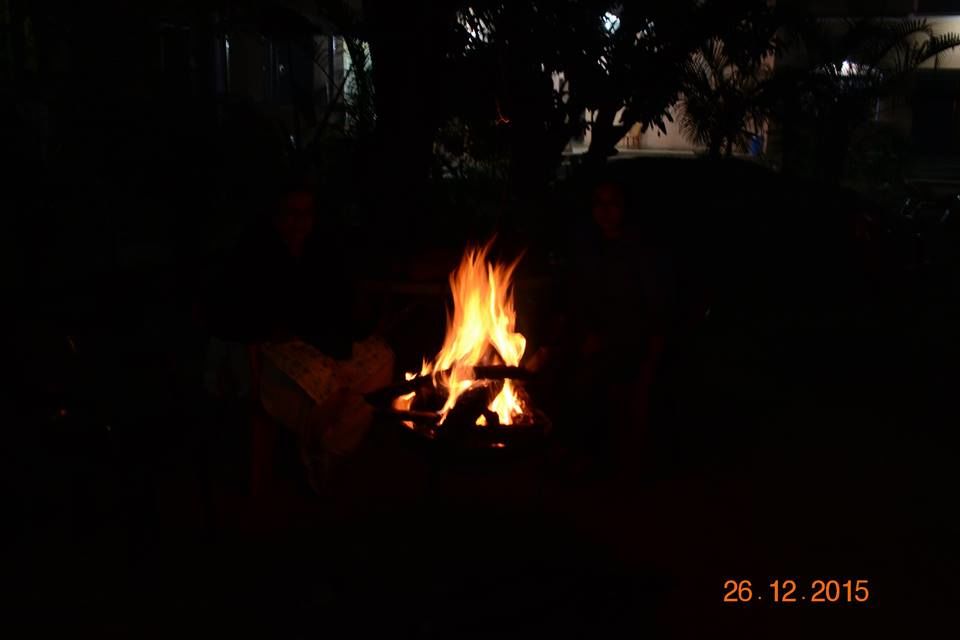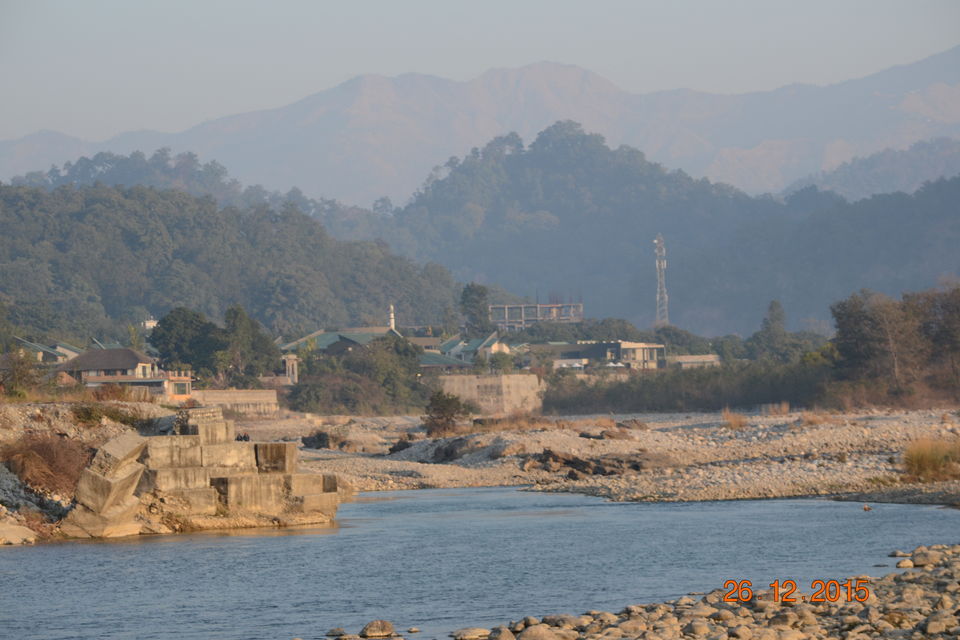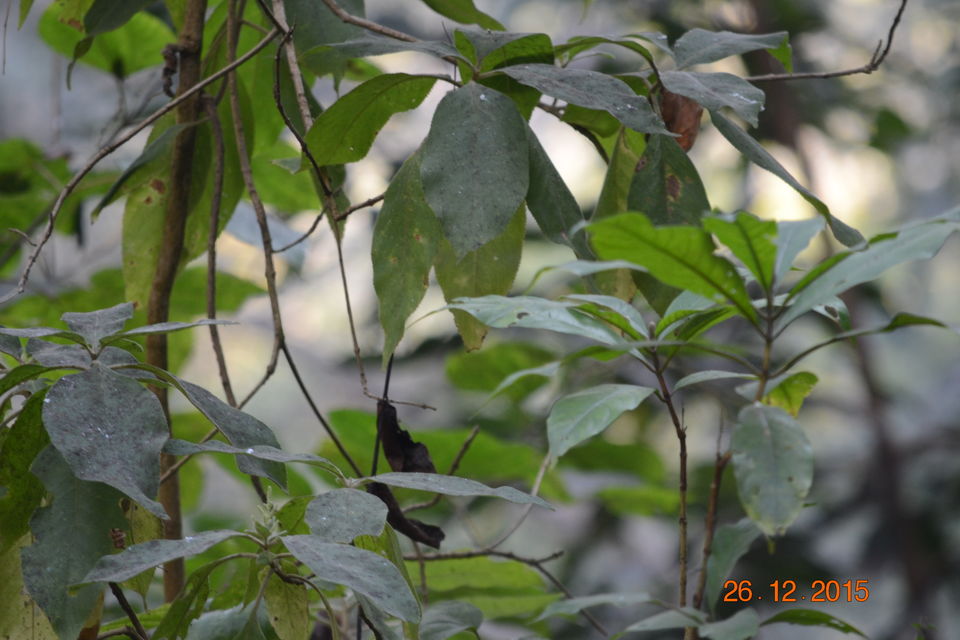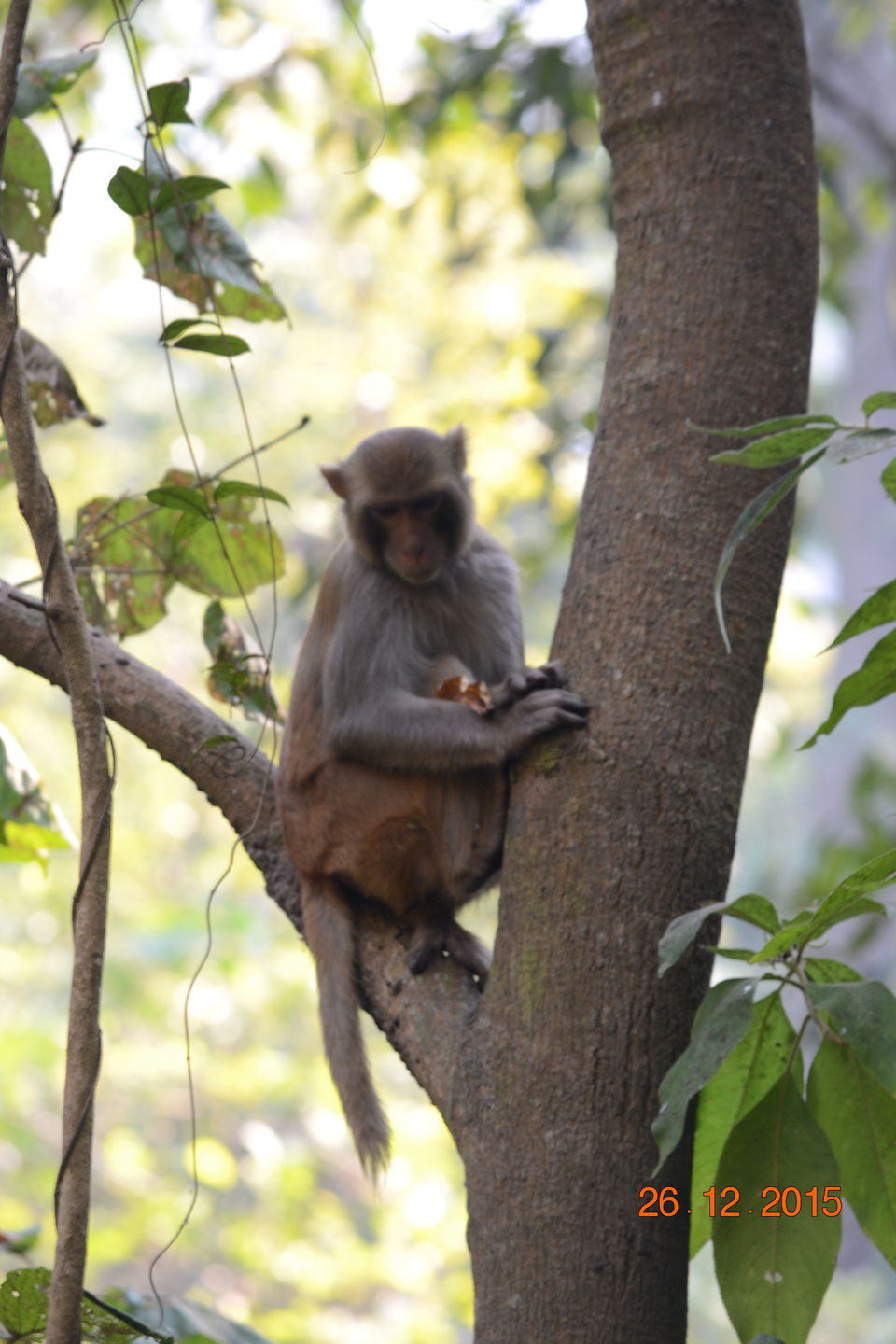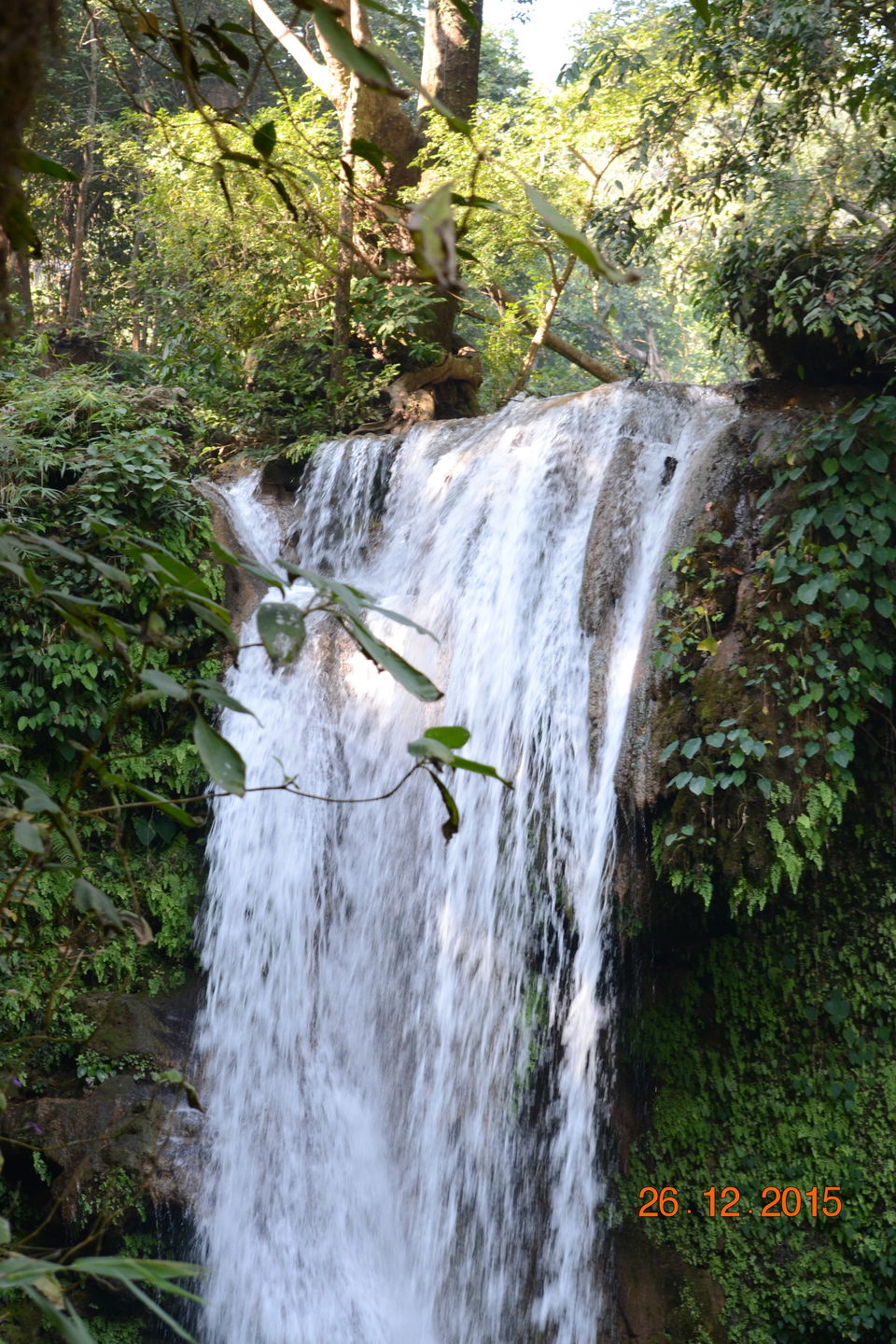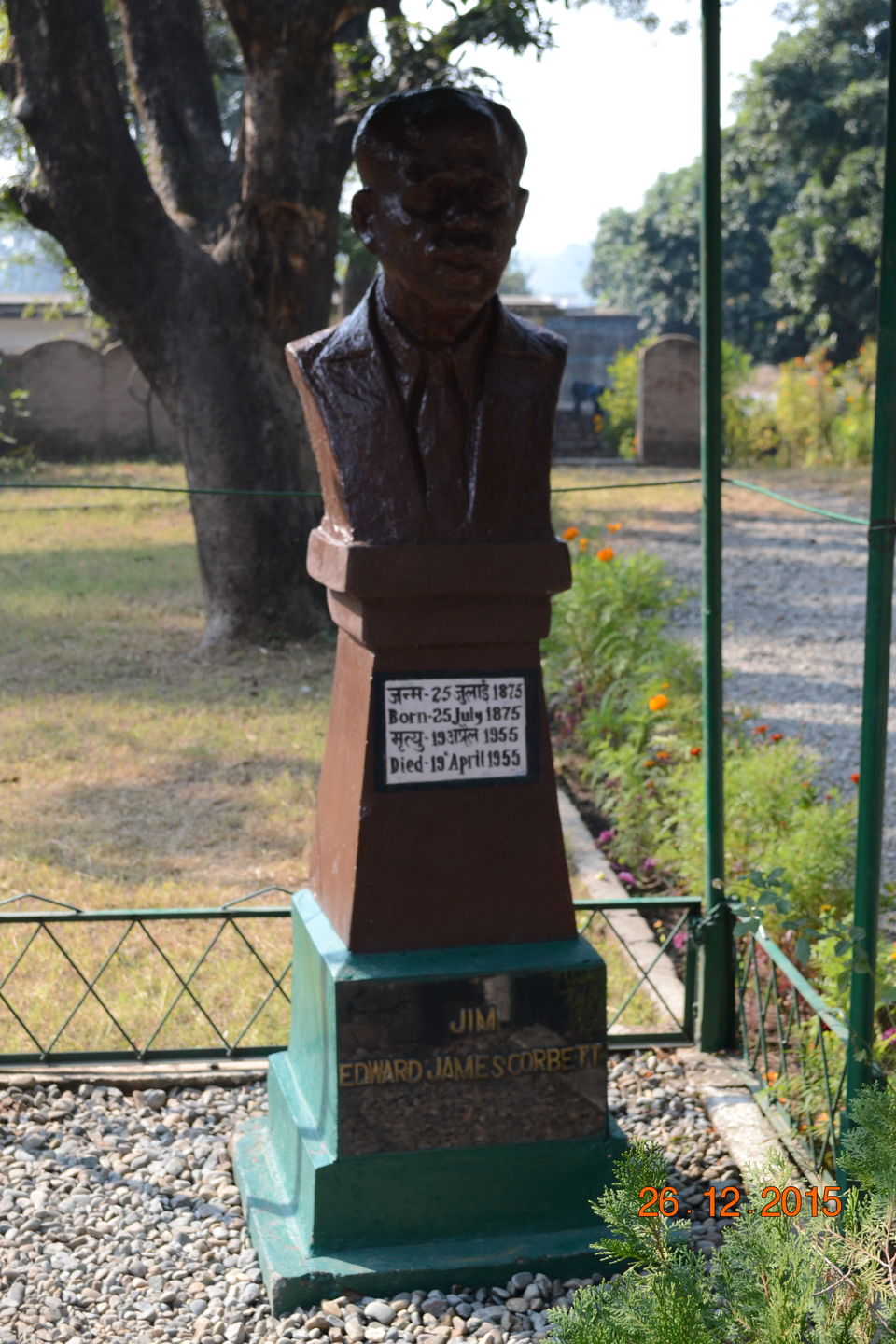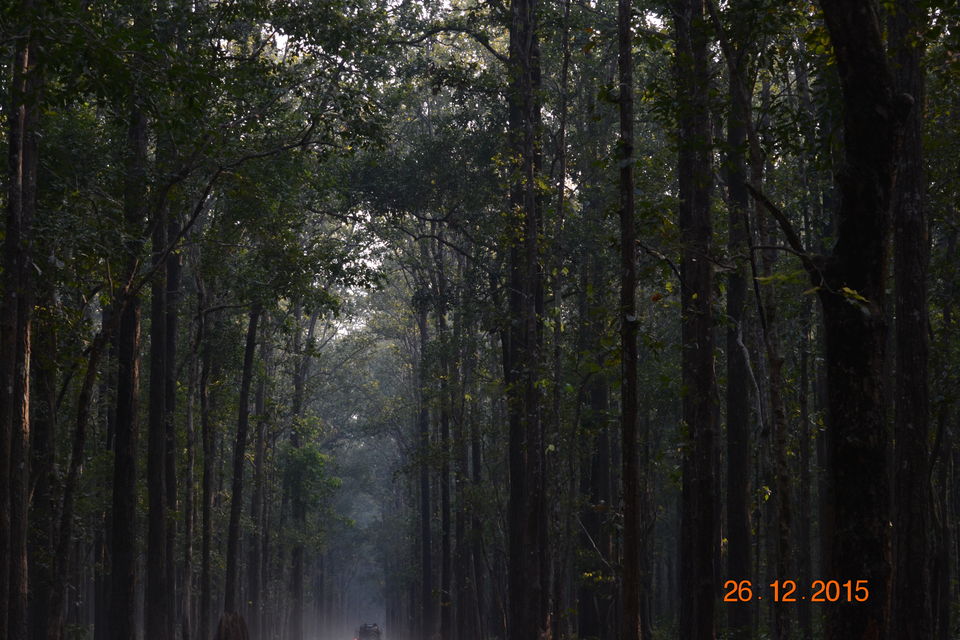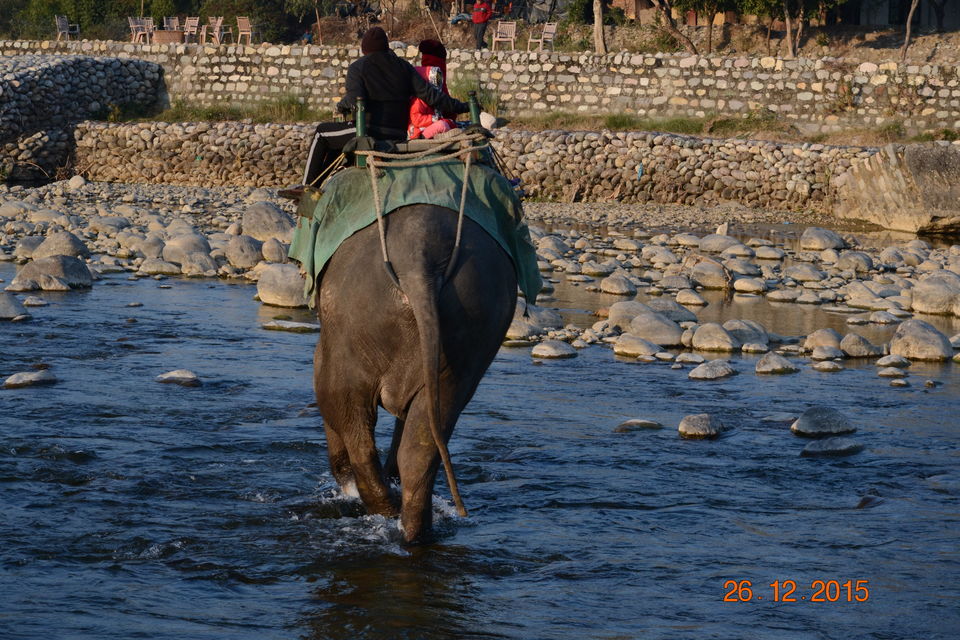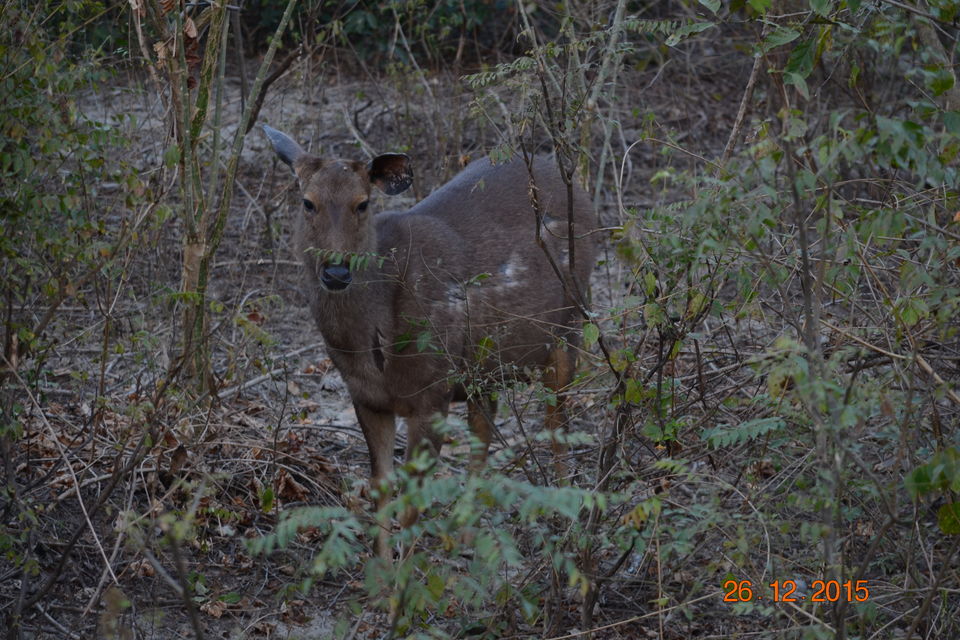 As the long Christmas weekend arrived, we had an irresistible urge to leave our routine lives in Delhi behind and take a short break to rejuvenate ourselves. Corbett National Park is relatively close to Delhi(about 250 km), and surprisingly we had not yet visited it. So we took a train from Delhi to Moradabad and then travelled by taxi till Ramnagar(80 km). The most convenient way to travel is to take a direct train from Delhi to Ramnagar. Only 2 trains are available so the trip has to be planned in advance. Many people also drive down to Ramnagar from Delhi.
We reached Ramnagar on 25th evening, and our stay was at Corbett Motel. The hotel deserves a special mention because it made our stay very enjoyable. Initially it didn't look very enticing, and there was a distinct dhaba type look to it, with an open air seating area. But the rooms were clean and spacious, and it was located in the midst of mango trees. Their service is really great and the food as well as room rents are very reasonable. They also organize elephant and jeep safaris as well as other activities. They even organize small private bonfires for just Rs. 500/- extra.
The next day we took an elephant safari in the morning. It was really cold, and we crossed the kosi river to go deep into the forest. It was a really wonderful experience. Considering its size, the elephant is a very nimble and intelligent animal, and navigates the forest quite easily. The safari lasted for 2 hours and cost us Rs.4000/- for 1 elephant, which can seat a maximum of 4 people. All we saw was some shivering monkeys and 1 sambhar with the tiger's claw marks all over it. The poor animal kept looking at us and didn't even move. Our guide told us that it was very lucky to have survived a tiger attack.
Then we went back to the hotel, had breakfast and left for Corbett falls. It is in Kaladhungi, which is about 30 km from Ramnagar. The falls require you to walk about a kilometre from the gate, amidst gurgling water and foliage and it is about 20 mts high. While not a very high waterfall, the drop is gorgeous and the falls are very well maintained. 
From here we went to Corbett Museum which is quite close to the falls. Jim Corbett's old bungalow has been converted into a museum showcasing  his life and achievements. This is an interesting place and requires about half an hour to explore fully. 
After this, we went back to the hotel, had lunch and left for Jeep Safari at 2.30 in the afternoon, which cost Rs. 3000/-. The driver took us through the Sitavani gate where we could see a trail of cars on a dusty road, and it almost seemed like we were back in the city. Due to the crowd, no animals were visible and we were quite disappointed, though logic told us that with so much of commotion and dust, animals would hardly be wandering around. While returning, we stopped at a stream to click some photos. And suddenly, a lone tusked elephant appeared on the other side of the stream. People around went crazy and started clicking pictures, shouting and goading the elephant. It was a little scary because for some time, it appeared as though the elephant might cross the stream and come chasing after us. But then changed its mind and left.
We got a few good shots of the elephant, but the ensuing traffic jam left us stranded for almost an hour. We reached back to the hotel at 7 PM. After this, we warmed ourselves in front of our cosy little bonfire, and had dinner there. It was a day filled with excitement and adventure. The next day, we left in the morning for visiting Garjia Devi temple, which is build on a large rock in the Kosi river. Since there was a long queue on the stairs and we had a train to catch, we could not visit the idol. But the views of the river that it commands are spectacular and it is a popular picnic spot as well.
We left for Moradabad in the afternoon and took the Shatabdi back to Delhi. It was a wonderful trip, and even though we didn't see too many animals, we had a lot of fun.
P.S. the guides say that the best time for tiger spotting is in April-May, when the undergrowth is a little under control, and the animals come out for drinking water.