My experience as a solo backpacker biker in Tamilnadu India. "Khudi ko khud se milane chalaa hai oh Deewane"Riding ~1700kms in 4 days in Tamilnadu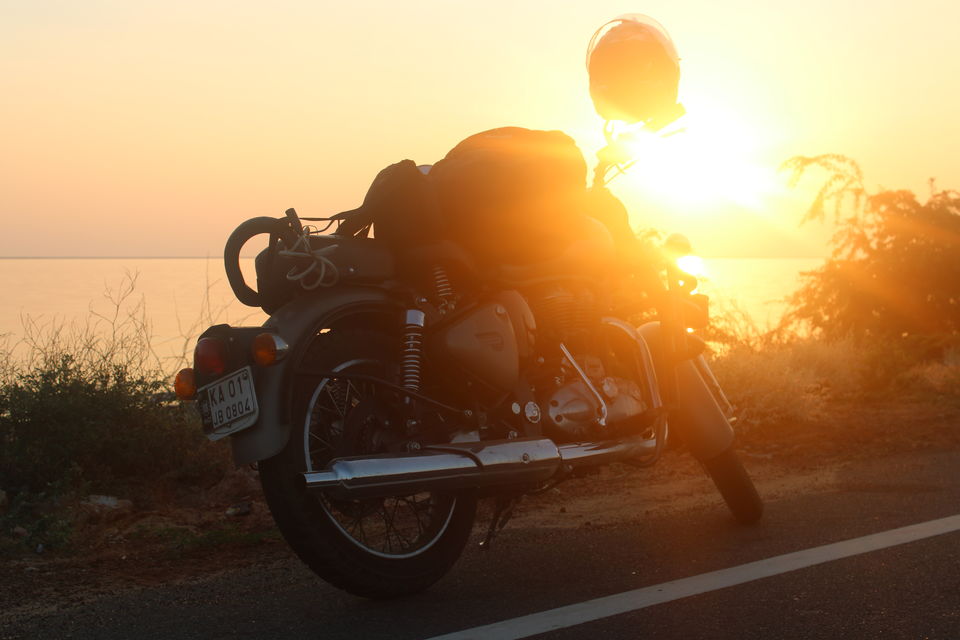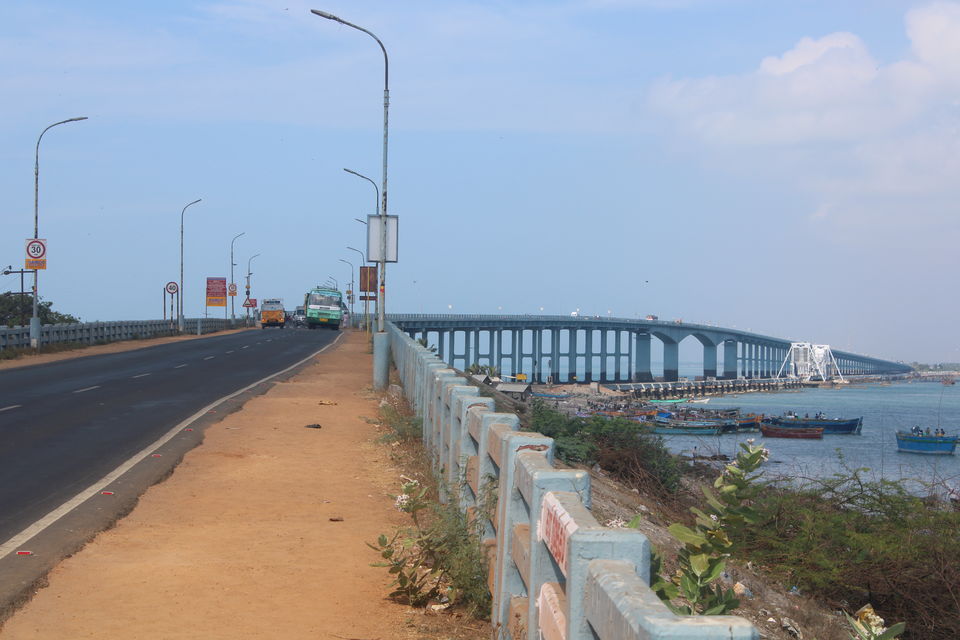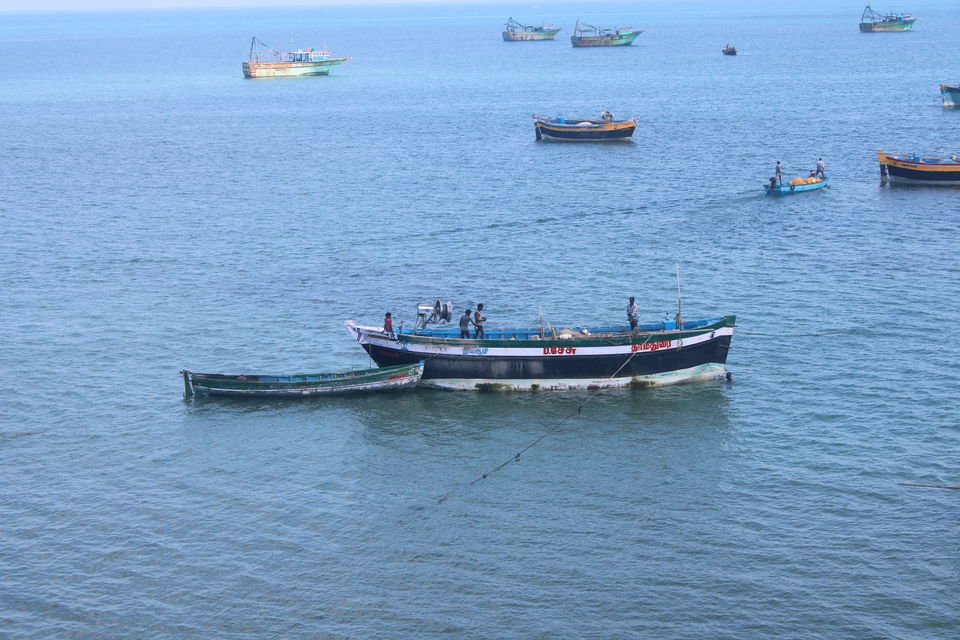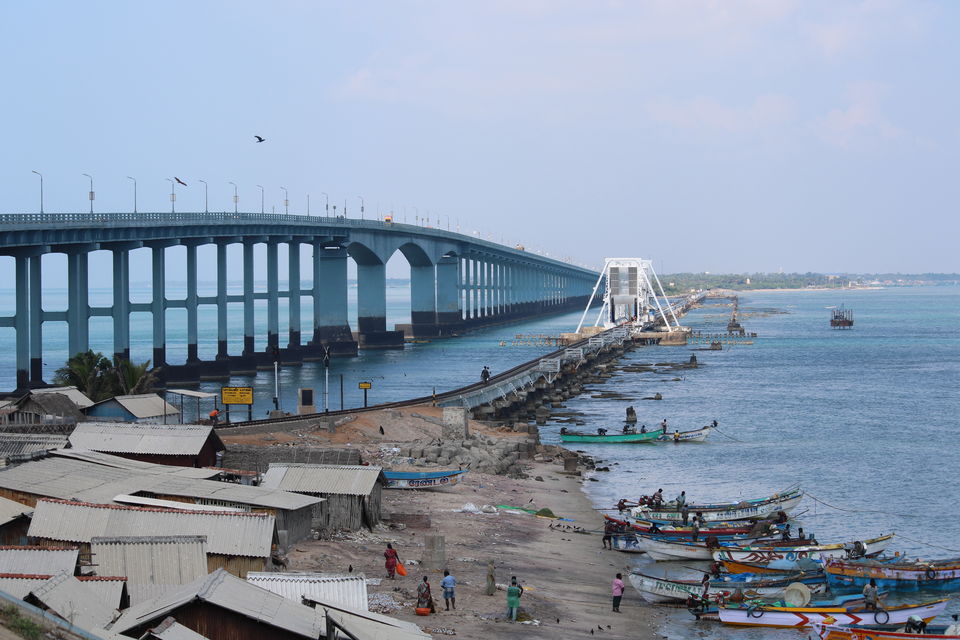 Solo travel is an opportunity to explore your personality, just as you would explore the world, away from all the stress and hustle of daily life. It's a chance for you to break free from a monotonous routine, and introspect on your thoughts, dreams, strengths, and limitations. How about exploring on a bike, how about staying alone in the city full of strangers, how about getting a chance to form new friendships. Doesn't it sound exciting?
You can read this also on my personal blog on medium. https://medium.com/@AI_with_Kain/be-a-traveler-not-tourist-80cabfbd7d72
It's weird when I told you that I am the extrovert person and all my friends are in Bangalore and all of them love traveling. We used to travel a lot. Some of the recent trips we did in Ooty, Chikmangalur, Shivasamundra, Kodaikanal, Kochi and many more. That's why I went for the solo traveling ... no no, I didn't have a break-up. Initially, I was planning this trip with my office colleagues when I bought my first bike(RE 350) but he was caught up with some work and it was getting late and we were not able to finalize the trip but during this period I used to watch the videos on Youtube for Kanyakumari. But then I saw a video on Youtube by The Other Guy he did a solo bike trip to Kanyakumari, Rameshwaram, and Madurai. But I was planning only for Kanyakumari then I added Rameshwaram and Madurai to my list in this trip. Before that, I used to watch Mumbiker Nikhil videos. So finally In Feb, I decided to make this trip solo that time I needed some peace for the mind because lots of things kept going in my mind.
My main focus for this trip was Explore (Place, Food and People). I will eat local food, visit the places and meet local people, this was my main moto for the trip. And the Best thing about the solo trip is this is your trip so you have to plan. You have full ownership of the trip so you can stop where you want, You can eat where you want, you can go whenever you want to go.
As they say 'That a man who goes alone can start today, but he who travels with another must wait till the other is ready."
Before the trip1. Planning
Then I decided the date 21 March(Holi) to 24 March 2019. Planning was like this, I will start early morning and the first day I will reach Rameshwaram second day Kanyakumari and last day Madurai then back to Bangalore. Total distance I have to cover 1800kms in 4 days. But the tough task that I need to ride 600 km in my first day Bangalore to Rameshwaram. Till now maximum I rode for 380kms in a day. So I was so nervous about this.
2. Booking
My Best friend Mohit Told me one thing "Enjoy your trip don't bound with the time. Stop whenever you want, and ride till whenever you are comfortable, Hosh me chalana Josh me Nahi". So I didn't book any hotel or anything.
3. Preparation(bike and my)
The main Preparation was for the bike. So got serviced my bike 4 days back so I can test after service. And I fit Fogg Light(in case If I ride in the night) and Mobile holder with USB charging while using, Saddlebag for luggage, Gear(Must).
4. Need to carry Power bank first aid kit Enough cash Put Emergency contact with all your details including blood group
I shared my live location with my close friend group and kept posting my location and status with some pics. I called parents in the evening when I reached the final destination of the day. Drink water to keep hydrated yourself and avoid oily food during the day. also, pack some snacks. And wrist pouch is very helpful to put cash and mobile and it also helps while roaming in the city you can avoid pickpocket.
DAY 1
The night before the trip I was not getting sleep may be because of excitement. I was nervous also then I decided I will ride fast maybe I will not cover the full distance its ok I will try to cover only in my driving comfort zone. With the proper break and rest. So I did my packing and all charge my Camera and Mobile. So I put the alarm for 4.30 then planed for the start at 5.00.
But I woke up late and its 5 am and got ready at 5.30. I loaded all my language and started navigation at 5.45 am for my first location Salem(for breakfast).
On the way, Before Salem, there was checking for election so they asked me to open my all begs so it took time to set up again. But I reached Salem at 9.am for breakfast " Sri Saravana Bhavan Salem". I was so excited in this way I was shouting in happiness that finally I started my dream trip. I was singing very loudly while driving.Staff was too good there. they served me food like, I am guest at their home. I talked to them they asked me where I am going and from where I am coming. It was a really very nice experience.
From Salem, I started for Namakkal and In one hour I was there. From there Trichy is 90 km so after a break, I started for Trichy. Till now it is only 10.30 am temperature is good and I knew it will be hot after that. I covered 250 km in less than 5 hours. Then its getting hotter so took a break in Thottiyam for some juice and water. This is getting very hard with all GEAR and jacket and heavy helmet.
There is route diversion in this patch from Thottiyam to Trichy. For near about 30 km, there are two parallel roads on both sides of the Kaveri river. But left side road via Musiri and Gunaseelam. It was a small road but both side scenic view with full of the coconut tree and banana tree.
Just before Trichy, I visit Mukkombu Dam then started for Srirangam Swamy temple Trichy.
I was in the temple for one hour it is a big and beautiful temple. So ask some local to click my picture. There I met a guy Naresh who clicked my picture we had some conversation.
I left Trichy at 2 pm for Chidambara Vilas. But In this way, I stopped my bike for petrol then I saw one of my bike's Fogg light is broken. I got some wire on that petrol pump and I fitted that. After Chidambara Vilas I had breakfast come snacks at Karaikudi. Then I started from there at 4.20 pm now its less hot and I can drive with fun. But still, I need to drive 170 Km more. On the way, my second Fogg light broke and I stopped on a roadside store. The Guy gave me some wire to fix that. He was surprised that I am driving from Bangalore and solo. After some Time there is another checkpoint. Cop Stopped me for checking that time one senior cop came there.
Senior Cop- "Open your bag".
I - Sir I already had checked on my way
Cop- Where?
I- Near Salem
Cop- From where you are coming and where is your group?
I- Sir I am riding solo from Bangalore to Rameshwaram today
Cop(Surprise and very polite tone)- Remove your helmet show me your face
I removed Helmet
Cop- What is your age? Married or GF
I- Sir 26, No marriage.
Cop- at least come with you GF so you will not get bored.
I- No GF sir, And I am enjoying my company and ride.
Cop- Beta You enjoy Your Life and don't get married soon. Travel and enjoy your bachelor life.
After what He said "Enjoy your journey and ride safe, not fast" then I started for My Destination of the Day Rameshwaram. I was too excited to ride over Pamban Bridge but, till the time I will be there it will dark And I will not be able to see anything.
Now for the last 50 km, I was riding on East Coast weather was so nice and one the beautiful evening.
Finally, I reached at Pamban Bridge its already 7.45 pm. I stopped bike over the bridge and enjoy the wind flow and Sea Sound.
After that, I find a Hotel room in Rameshwaram and booked. Price was Rs. 900 for AC room for one Night. I didn't search too much because I was too tired that time and I need a shower and I was hungry also. I booked the hotel Amman Residency then I asked details about Rameshwaram and some dinner place. After that, I had dinner and some city ride back to the hotel and sleep and call and updates to my friends. The receptionist told me that I can visit the temple early morning after that visit Dhanusskodi. After return to hotel and Checkout from the hotel and so, the memorial will open at 9.00 after that via the Pamban bridge I can go to Kanyakumari.
So I plan for Wake up at 5 am.
DAY 2
But as always late, I woke at 5.30 am. Then Get ready for the temple. First, I visit the temple. I wasted some time in finding the parking but then at Car Parking, the guy told me that I can park my bike near the temple. Then I reached the temple So in this Rameshwaram Temple Camera, Mobile or any electronic device is not allowed but you can get lots of locker shop. They will charge 10 rupees and You can put your luggage and shoes in a locker. About the temple, it is Lord Shiva Temple and one of the Char Dham temples in Hindu Religion. Here one of the Jyotirlinga from 12 Jyotirlinga is there. That Day I was already late so entered by special entry line by paying 50 bucks for the entry ticket. I got Dharshan very fast. in a fast queue.
After the Temple Dharshan, I started to Dhanushkodi. Imagine there is a 100-meter belt and on left side Bay of Bengal and ride side Arabian Sea.
How beautiful will be the ride. that exactly the way to Dhanushkodi. Its the extreme endpoint of the end after that Sri Lanka is there. According to Hindu Mythology, this is the part of RamSetu. This was the best part of my ride on the whole trip.
I took some screenshots by my mobile for the current location.
After spending some time and Tea. I started back to the Hotel then check out at 9 am. I went to APJ Abdul Kalam Memorial. In this memorial, Photography is not allowed. But after entering and seeing all the belongings and degrees and the wax museum. I reminded the moment when we lost the great Scientist and an inspirational personality. I used to listen to his biography "Dr. APJ Abdul Kalam Biography in Hindi By Gulzar Saab Motivational Story". Listen here Highly recommended. Even While I am writing this blog I start listening to this again.
I start my journey for Pamban Bridge(Pamban Bridge is a bridge which connects the town of Rameswaram on Pamban Island to mainland India Opened on 24 February 1914, it was India's first sea bridge, and was the longest sea bridge in India until the opening of the Bandra-Worli Sea Link in 2010.) I clicked some and pics over there. I was lucky that I saw the train crossing the bridge. That time I met a group of 3 peoples, They were on a trip, following their passion after retirement.
Today I need to ride 300 km on the East Coast via Ervadi, Thoothukudi. Then I started for Tiruchendur Temple at 10.30 am. The Roads was too good that after some time I saw Sea Salt making procedure and windmills. And after a few mins, I was riding near the sea. It was feeling that I am visiting a new beach every few mins.
Then I reached the Tiruchendur Temple at 3 pm. The beauty of this temple is that it is located on Beach.
Then I started there at 4.00 pm after visiting the temple. Now I need to ride 90 km before sunset. My target for the day saw Sunset in Kanyakumari. After riding 90 km I reached Kanyakumari at 5.45 pm. Then I booked a room in Hotel Aljemin. This time I got A/C room in 600 bucks. I left my luggage at reception. Sunset Point was 3km from there. Before entry that point there is a ticket of 10 rupees(that was weird but I was getting late, so paid and run for point). It was so beautiful.
The time I was enjoying the Sunset I was looking for someone who can click my pics. Then I saw a guy standing alone for last more than 10 min. Then I finally asked him to click my pictures. Then We discussed, surprisingly the guy (Kabir) was also on the solo bike trip from Kerala. Kabir was on his first bike trip on Discover 125 cc bike. He was going from Kerala to Dhanuskodi via Kanyakumari.
Then we started together to visit some point is Kanyakumari. We had Dosa and some other local food. Then I back to my hotel and He went to his hotel. We plan to see the sunrise together.
After coming back to the Hotel I updated to my parents and my friends.
DAY 3
We planned for last night that we will start for Sunrise at 5.30. So Kabir called me then we went to Sunrise Point. The crowd was insane there.
First time I saw in my life this much people for sunrise and most of them were not young. Then we clicked some pics there.
After Sunrise we had breakfast with awesome tea. Kabir got a call from his house so he stops his trip and starts back to Kerala. I didn't sleep properly so I planned to have some sleep then come again for Rock Memorial. And another thing it was still 6.30 and for visit Rock memorial we need to take a ferry that service will start at 8.30. I came back to the hotel and slept then I woke up at 10.30. I was also lazy to wake up because that day I need to ride near about 300 km and visit one temple in the way the target for the day Madurai. The day was not too hectic.
Background about Rock Memorail " Swami Vivekananda visited Kanyakumari on December 24, 1892, prior to his Chicago trip to take part in the 1893 'World Religious Conference'. It is said that he meditated on the rock for two days and attained enlightenment. It was built in 1970 in honour of Swami Vivekananda who is said to have attained enlightenment on the rock. According to local legends, it was on this rock that Goddess Kumari performed austerity. A meditation hall known as Dhyana is also attached to the memorial for visitors to meditate. The design of the mandapa incorporates different styles of temple architecture from all over India. The rocks are surrounded by the Laccadive Sea. The memorial consists of two main structures, the Vivekananda Mandapam and the Shripada Mandapam."
I went to ferry point, the ticket was of 50 rupees for both sides. Waiting time was not much.
View from Ferry point of Rock memorial.
Clicks at Memorial. There is a Meditation Centre you can go there and spend some time there.
Kanyakumari From Rock Memorial
After Visiting Memorial I checked out from the hotel and started for my next stop Vettuvan Kovil Temple. This temple is not very famous but the architecture is a Top-down approach like Ajanta Cave. It was off-road from high way. I drive 30 km from villages the riched the city. It was very difficult to find the temple I asked several people but they didn't know then I show the pics. One guy told me something but I didn't understand because he told me in Tamil but he mentions there is park the I reached the park. There Few Children were playing cricket I show them pics then they told me the Temple is on top of the hill. It was 2 PM and too hot I thought for 5 min should I or not. After 5 min I decide to go. It was a small temple but architecture was good.
After that, I started to Madurai. Most of the Route was the highway.
I reached there in Evening at 5.30. So I booked the hotel near the Meenakshi Temple. My hotel was near about 200 meters from the temple. After some rest, I start for the evening city walk. I took a walk around the temple. Then I decide to go inside the temple but its already late. But my bad luck that day We can't go for Darshan. There was some wedding in another temple so this temple was closed. I went for Submit my cell phone and slippers then the Lady told me why are you going inside you can't visit inside the temple. Then I told her that I will walk in the temple. I walked in the temple for an hour it was a very big temple with four gates as East tower West Tower North Tower and South Tower. After visiting the temple I had some local food you will get many dosa shops there. After coming back I asked people when I can visit the temple in the morning.
DAY 4
I put the alarm for 4.30 because I need to visit the temple as soon as possible otherwise there will crowd and it will take time. I reached the Temple at 5 am but still, It took time to get Dharshan in the main temple. I sat there, it was very peaceful and watching the architecture. I came out of the Temple in 3 hours. Outside the temple, I had dosa the came back to the hotel.
After some rest, I started to Bangalore back. Today I need to ride 430 km. The whole route was a very good highway. I took a break in Saleem for lunch in Salem Sarwarna Bhawan it's just near the tollbooth on the highway. I was near about 3.30 and my journey was near about to end so took rest and wait for low down the temperature. Then started at Bangalore and reached Bangalore at 7 at my house Safely.
Expenses
Petrol - 4000 INR
Hotel- 900+600+600 = 2100 INR
Food and other expenses- 1400 INR
Total -7500 INR
I recommend to all passionate bike rider to do this trip once in a life and do it solo you will love it. It will be an awesome experience because this trip is full of natural places, Architects, and Temples. if you want more info related to this trip to write to me at nitinkumarkain14@gmail.com or message me on .
Share this blog and follow me for more blogs.
Enjoy Riding, Be safe and Happy journey.