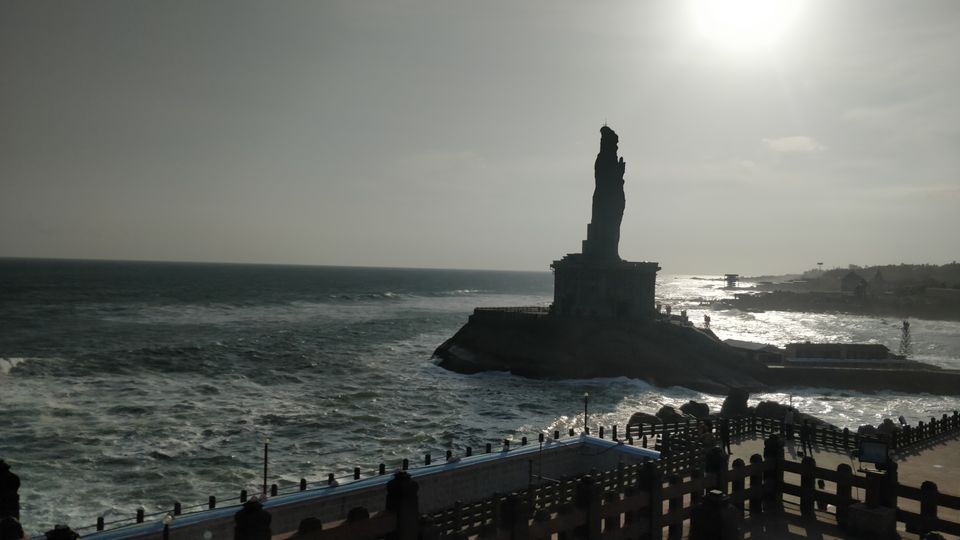 We left Kanyakumari after breakfast for long journey of 5hours from Kanyakumari to Rameshwaram.
At the entrance of rameshwaram we saw Pamban Bridge and train going on Pamban Bridge but we were on the flyover running parallel with pamban bridge for road connectivity with Rameshwaram.
We went to hotel and got ready for Ramanathswamy Temple visit so follow below steps.
1) Leave cellphones to avoid paid lockers and slippers if possible for you to walk on bit tough road of 500 mts away from hotel approx. For old age take slippers.
2) Take bath at Agni Teertham and then goto temple campus.
3) Inside campus for 22 wells bath(sacred water is poured by small jug by authoritized personnel) a band is fasten on wrist costs 50/ pp
4) change clothes at separate columns for men and women so bring dry clothes, try to wear ethnic like dhoti and kurta and sari/suits for ladies.
5) Take darshan and purchase prasadam.
Next day we visited Laxman Teertham,Laxmi teertham Dhanushkodi, Sita Teertham, Panchmukhi Hanuman Mandir.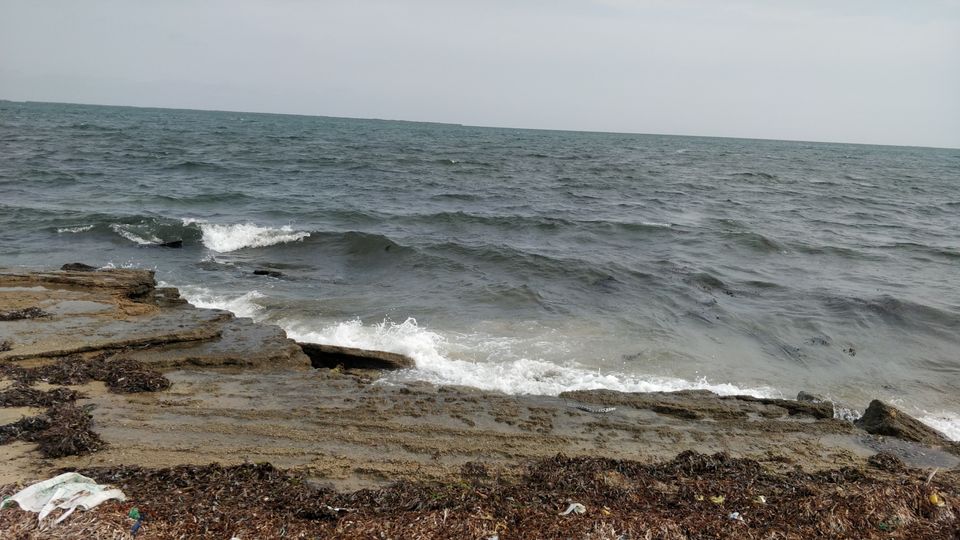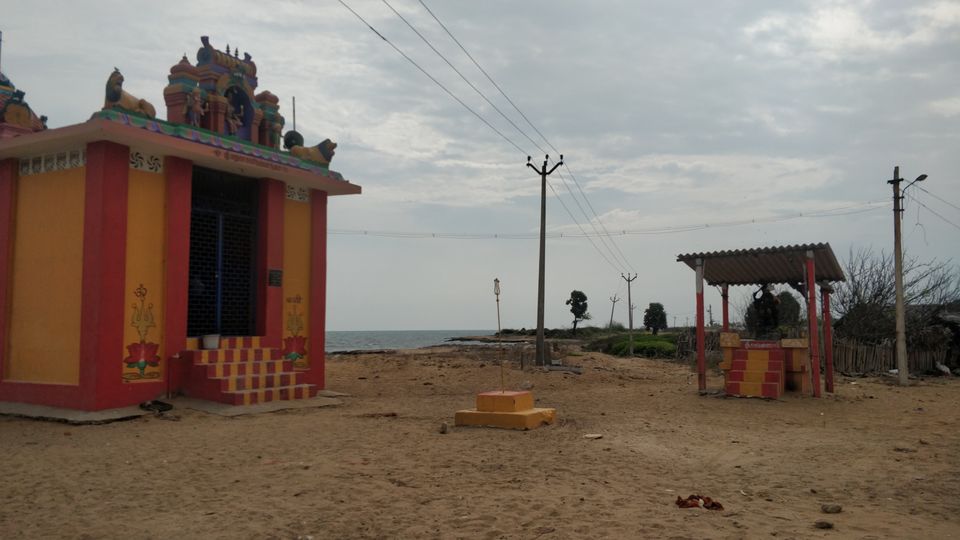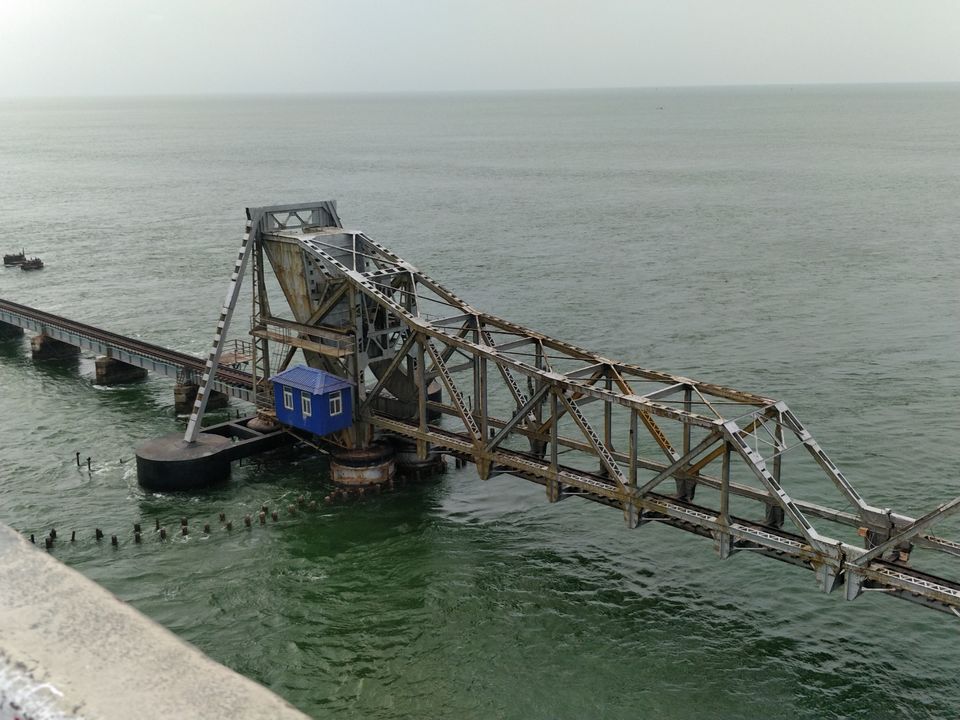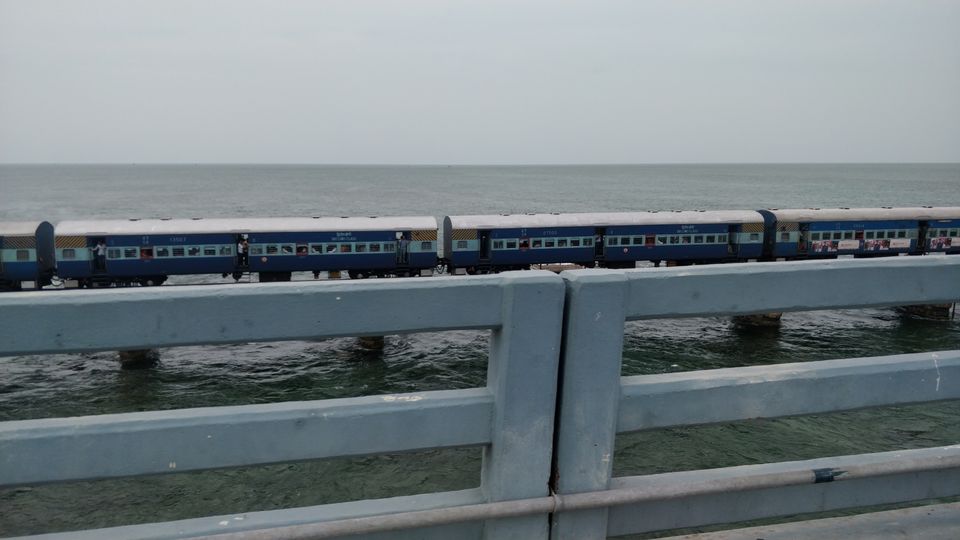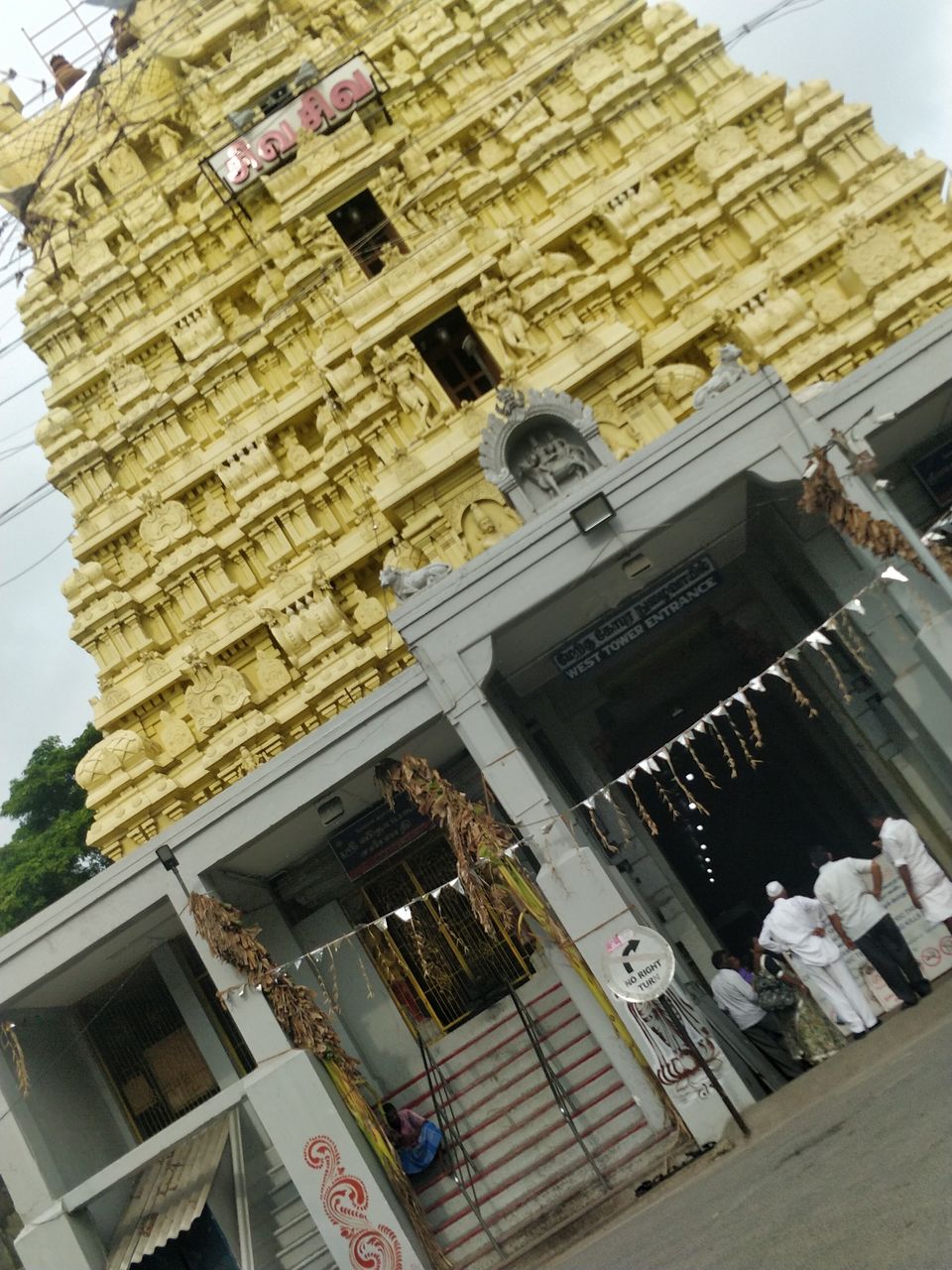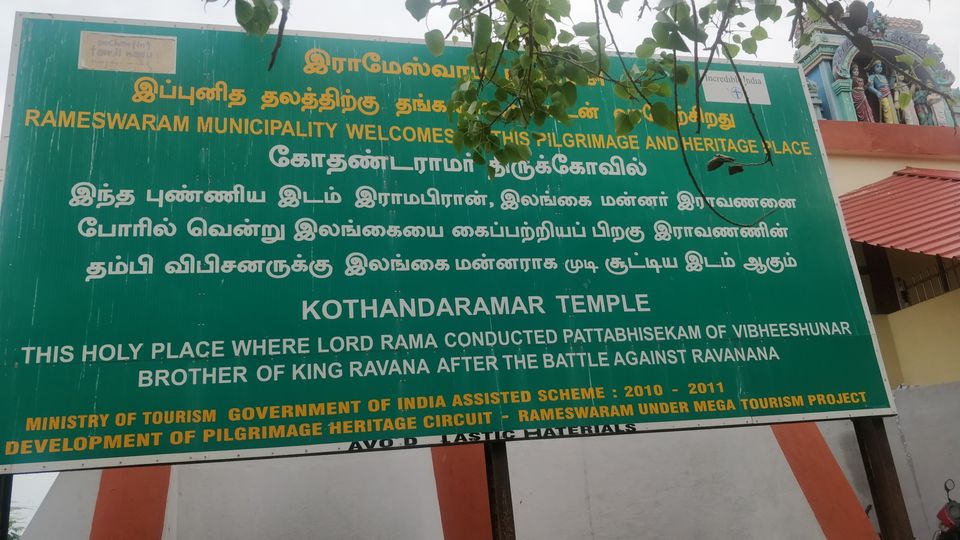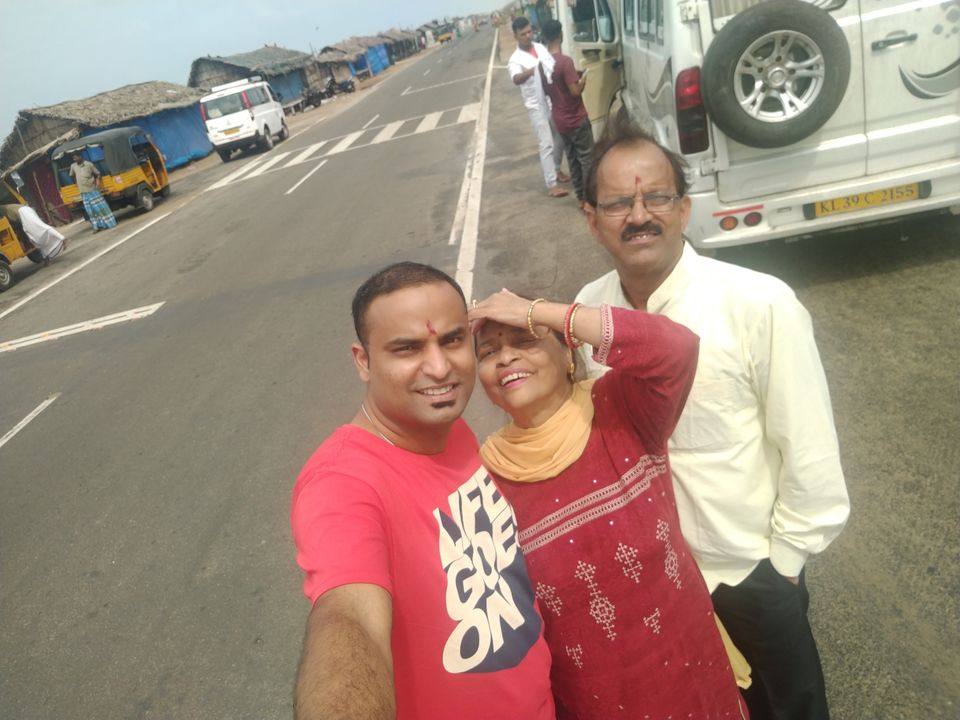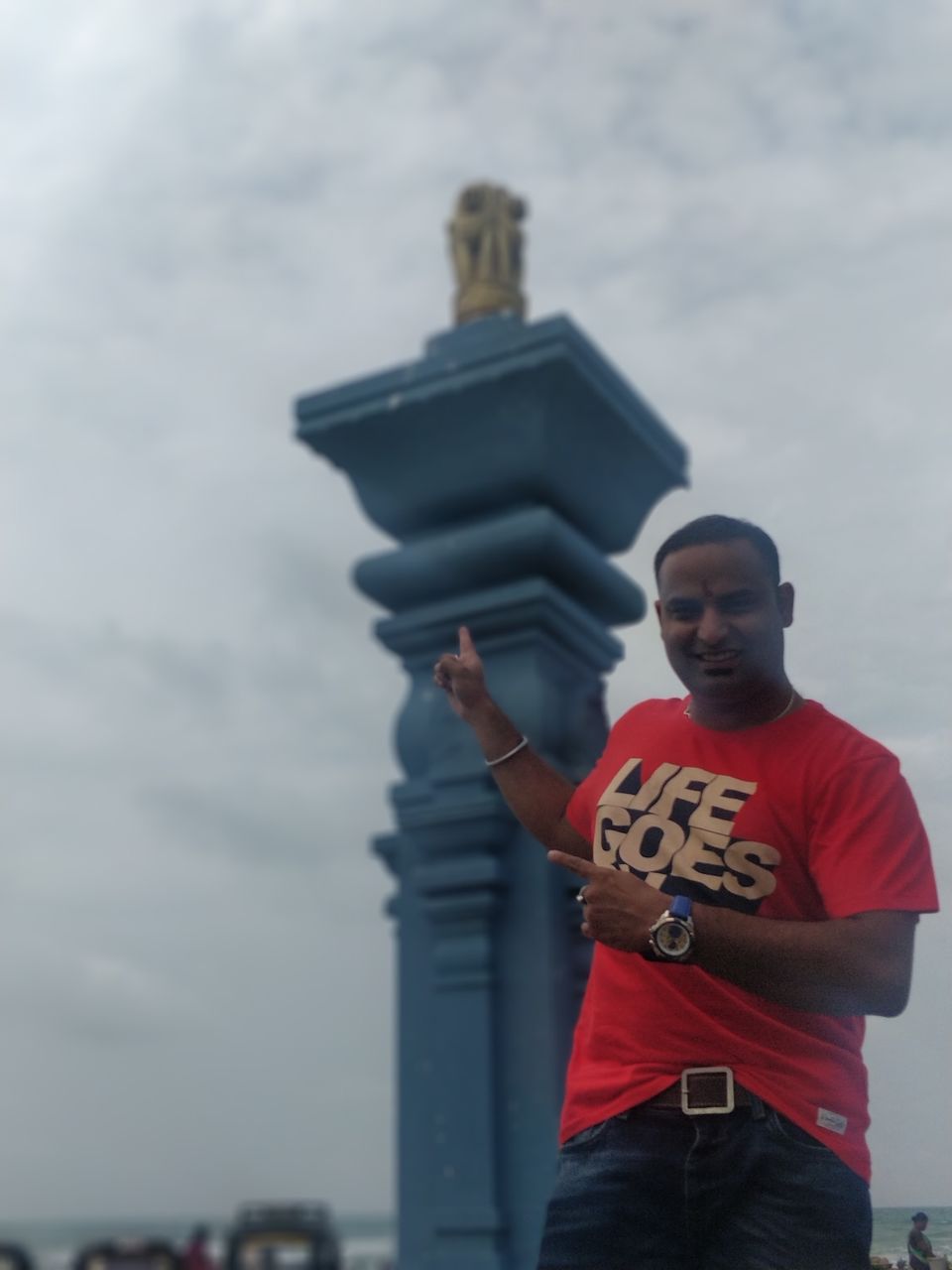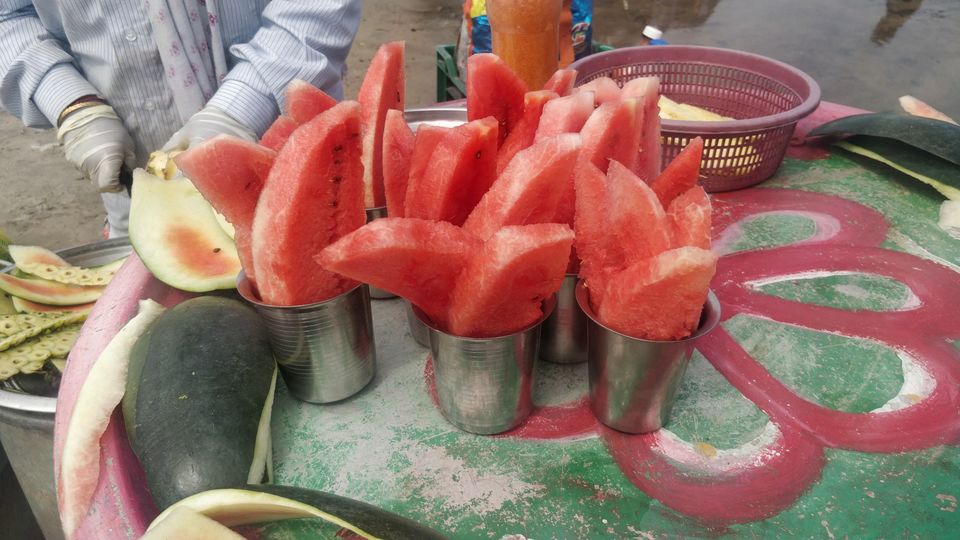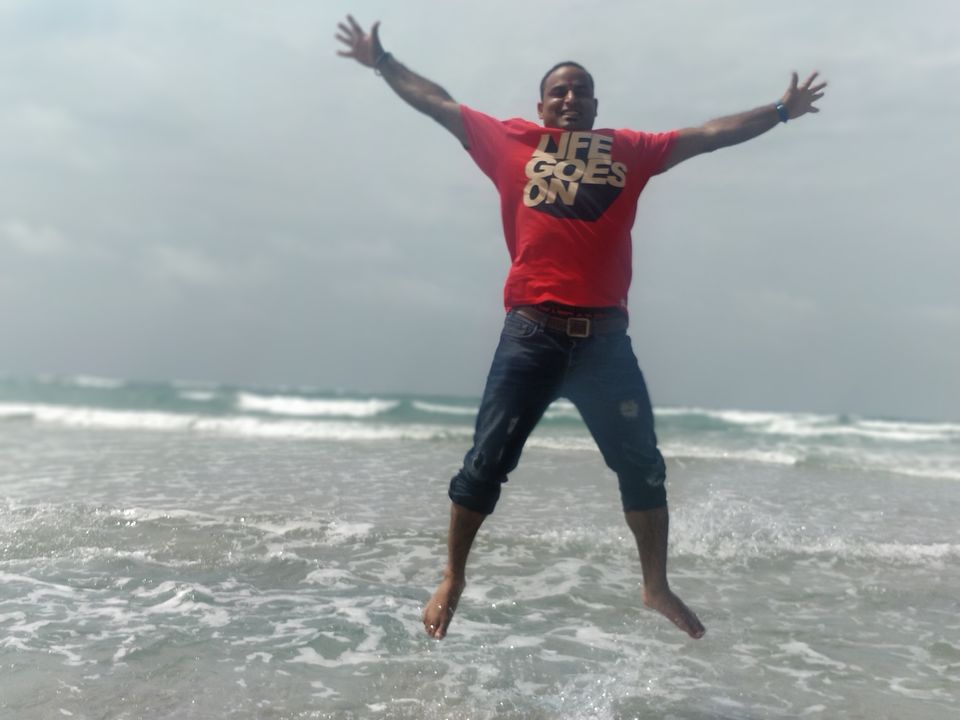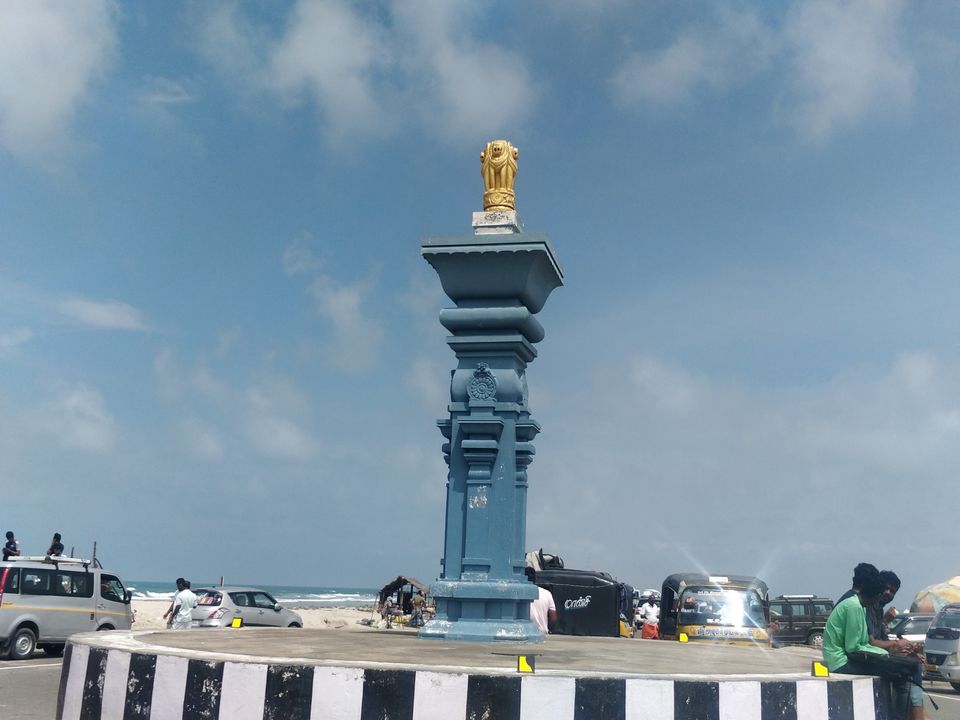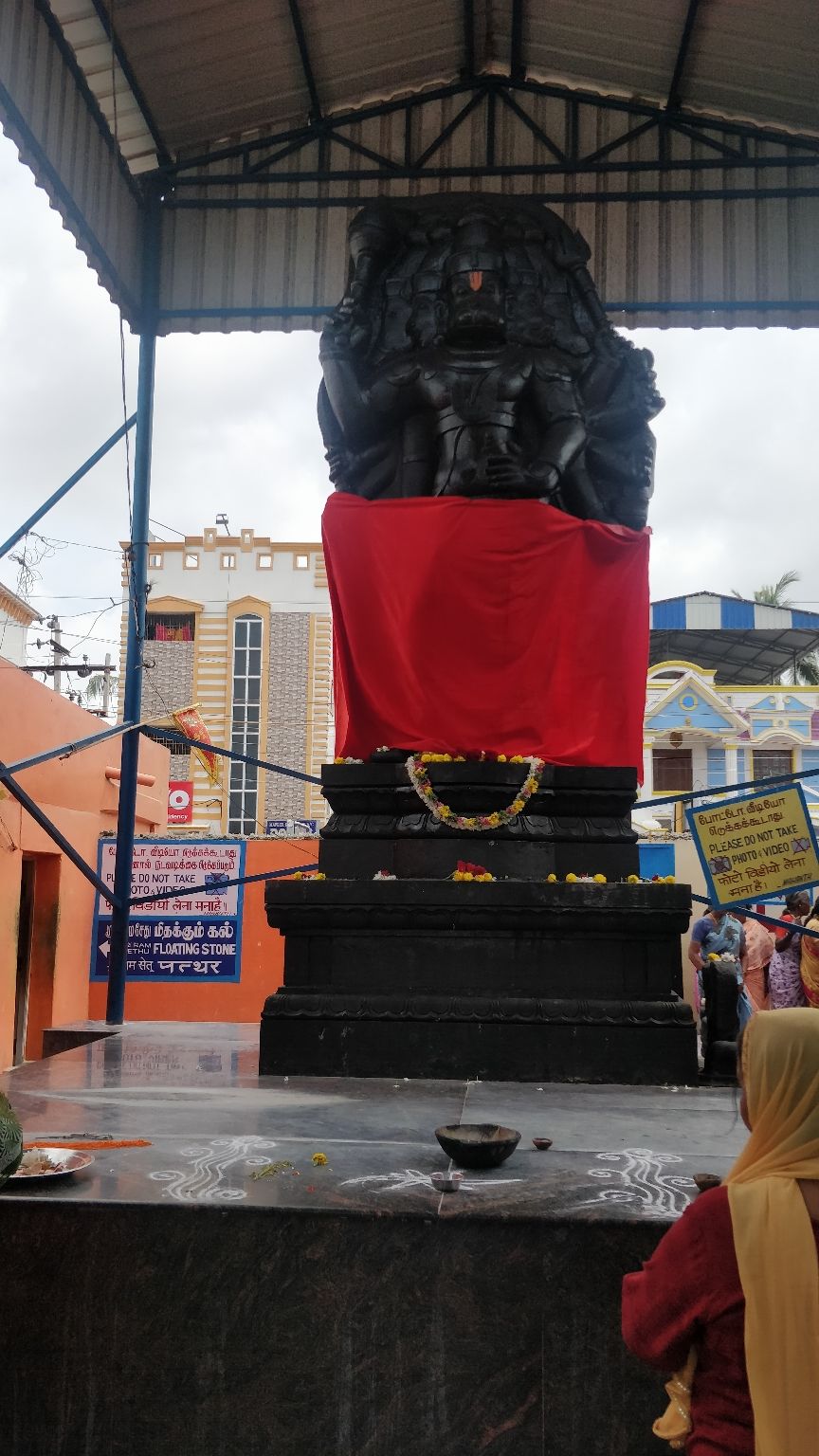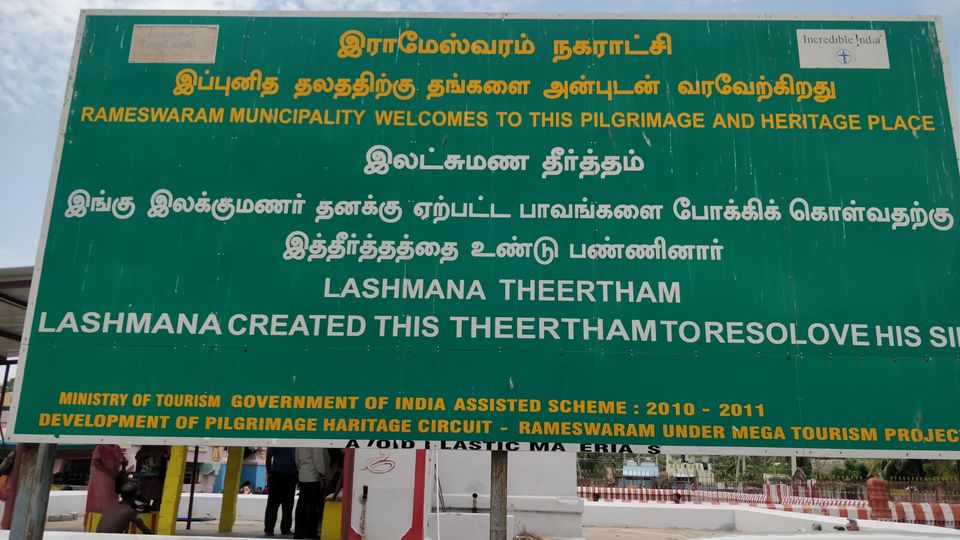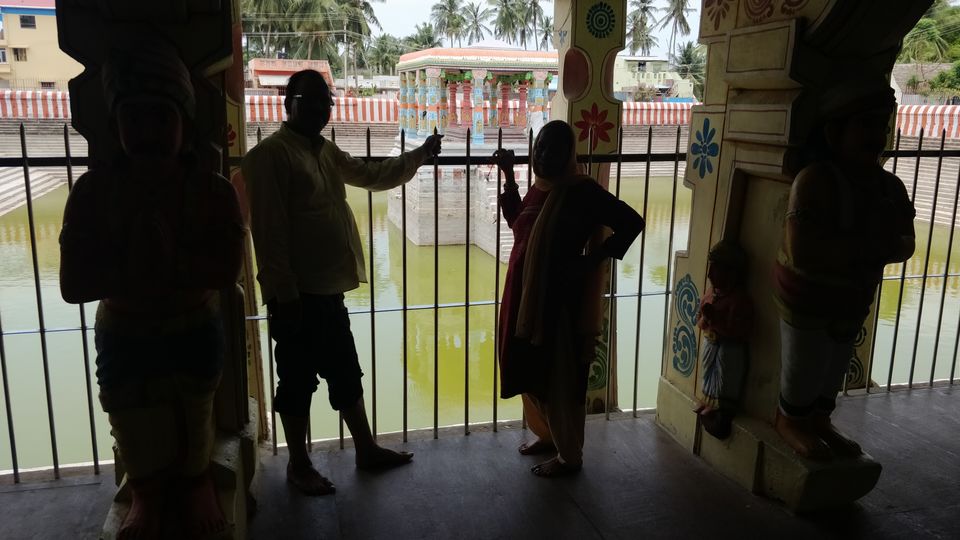 We reached Kanyakumari from Kovalam route after enjoying Kovalam beach.
We continued with www.traveloguekerala.com person Jayant as trip with his good driving skills and soft spoken with more like guide. If needed contact him on
+91 94969 10915, +91 89218 06812
We directly went to Vivekananda Rock Memorial as it's ferry ticket is only available till 4pm costs ₹50 pp(go and out ferry included)
For Ferry queue waiting is including ticket line and waiting in line for ferry ship it's approx 30mins so prepare yourself.
Ferry with all safety measures will take you to Rock Memorial and spent ₹20 pp for hall where Vivekananda used to stay and spent time which is in between the sea.
You will be sent back by 6pm(closing time) by staff from the last ferry.
Njoy market here and you will feel more like north india here as most of the dhabha and restaurants are there with punjabi thal and that too in hindi language so enjoy North in South :P
Take blessings from goddess Kanyakumari where must attire for Men is dhoti/pant with shirtless/topless
Ladies avoid jeans and try to visit in salwar kurta :)
Try to concentrate on nosepin of Kanyakumari devi which is as shiny as sea, something special.
Last time of temple closure is 8pm so get blessings before that.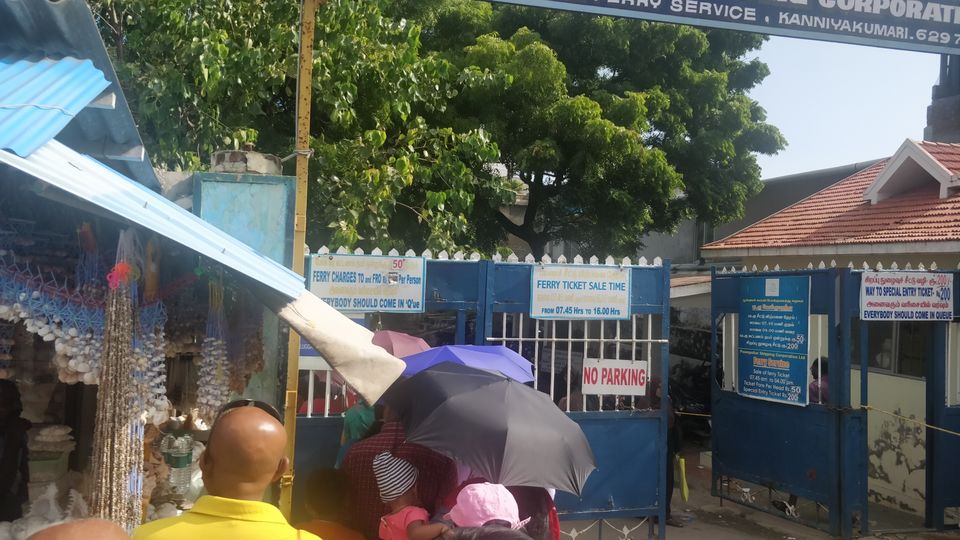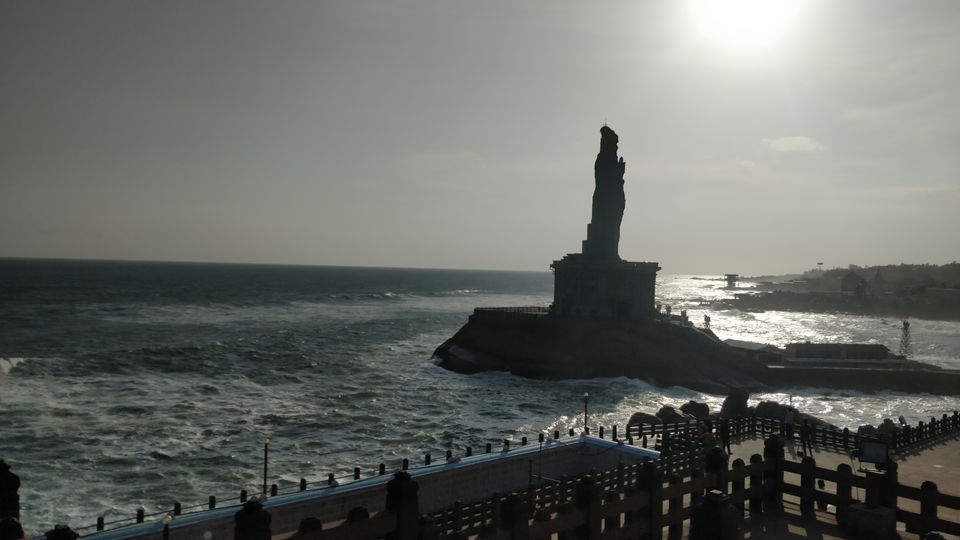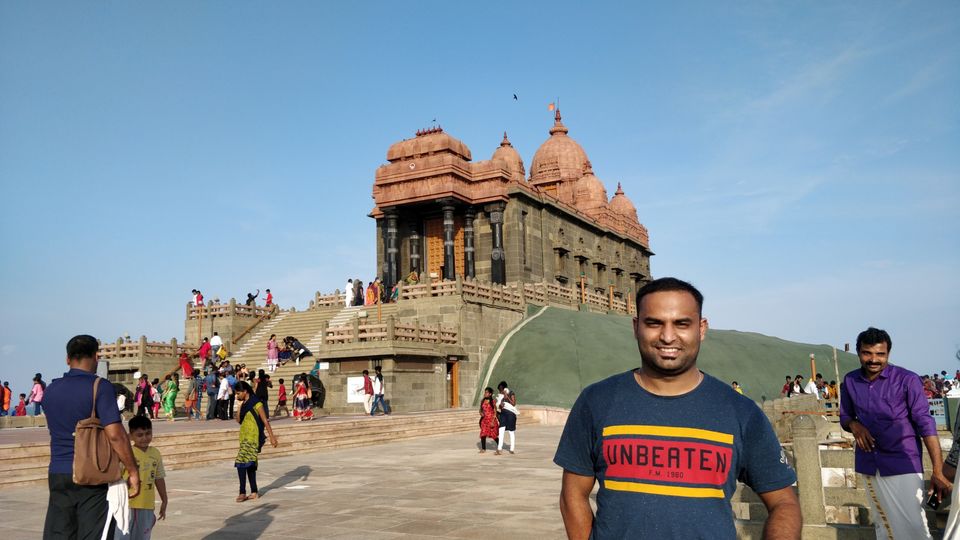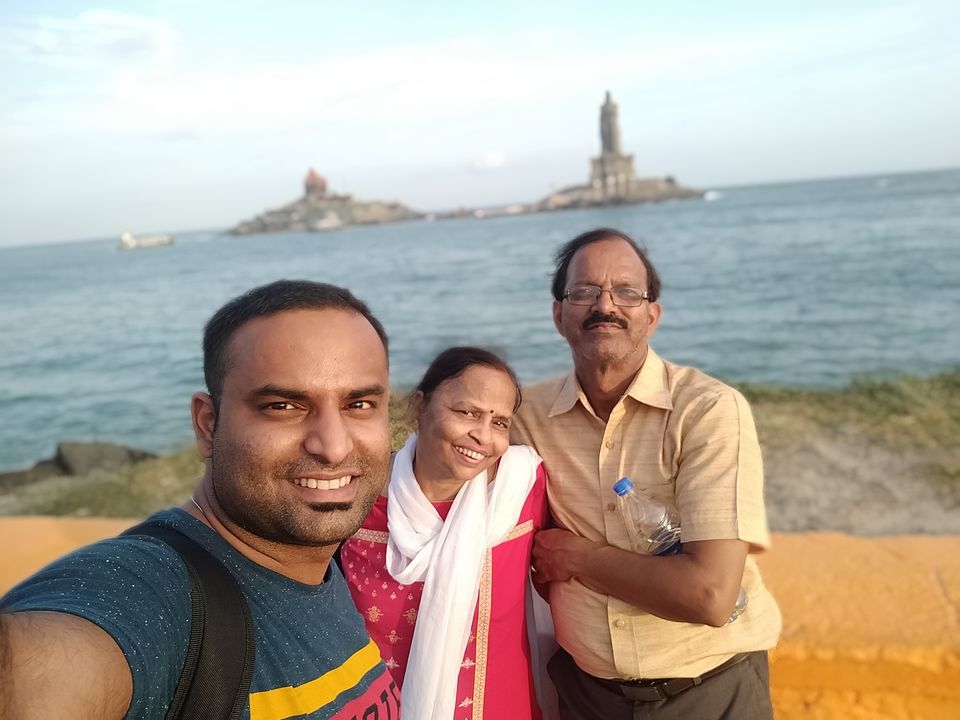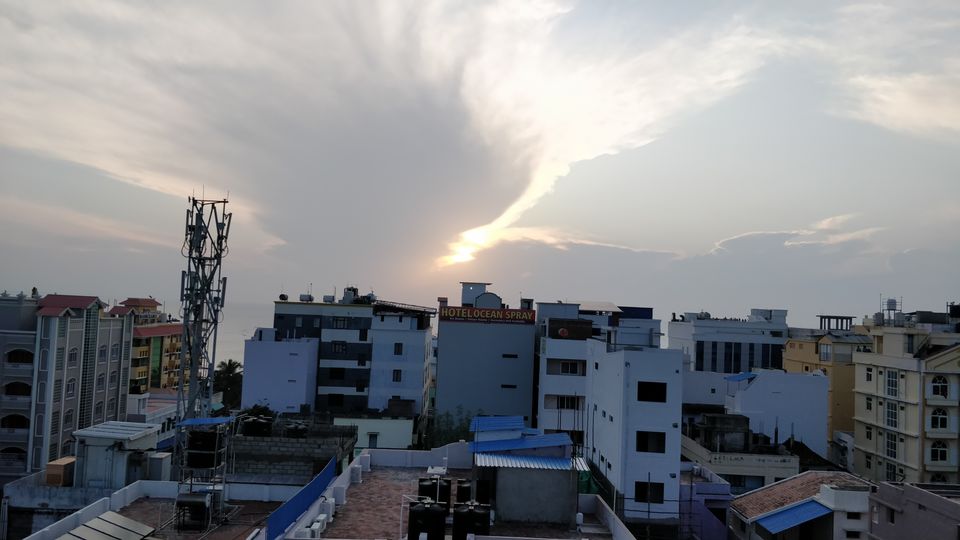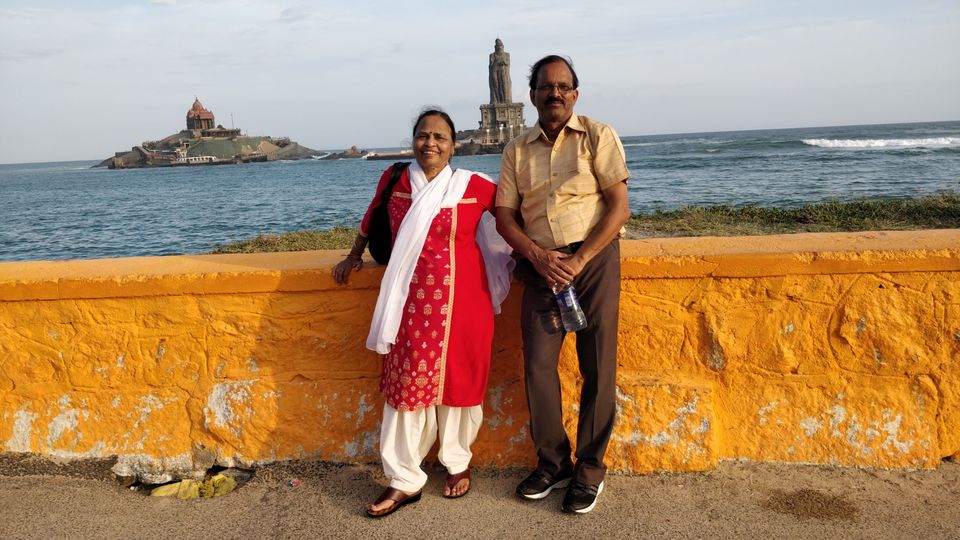 After breakfast we left Rameshwaram for Madurai city for Meenakshi Amman Temple blessings.
Importance: one of the shaktipeeth and where Lord Shiva performed cosmic dance.
After hotel visit we got ready for temple visit and it took 200/ for 5-6 kms for temple point for 3 of us in an Auto.
It was around 6pm so we had to wait in queue at doors were shut so inside temple campus queue was made, very well architectured with Fan on and nice stones and colourfull roofs.
We took darshan and auspicious sindoor and then in same campus lord Ganesha and Shiva Sundeshwara shivling is also there which is must visit.
Try awesome tasty Prasad and purchase for other family members, Ladoo was so tasty.
Next morning we had flight so went to hotel for dinner and left for Lucknow next day.