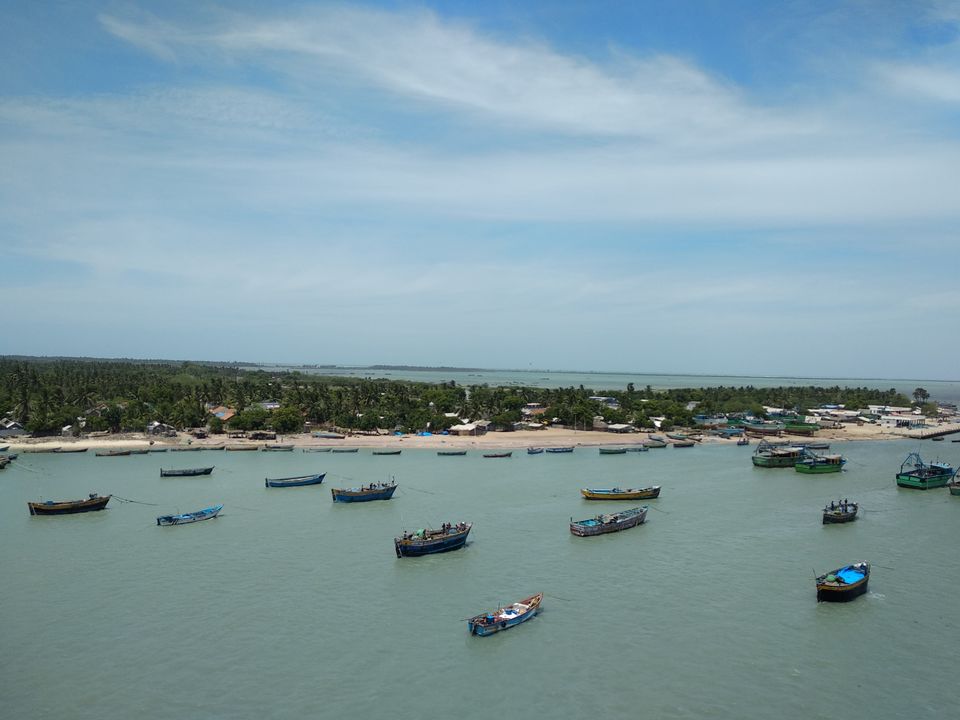 Hyderabad to Chennai
Rameshwaram and Kanyakumari were two places which were bucket listed ever since I can recall. I so wanted to see these beautiful places and feel peace.The divinely gorgeous pictures of these places were all over my laptop.
Finally, my dream came true and we visited Rameshwaram and Kanyakumari via Chennai. Here's to some quick sneak peak into our amazing trip:
How to reach- There are direct flights from Hyderabad to Chennai as well as Madurai.
From Madurai, one can take train or road trip as it would take 4 hours approximately to reach.
From Chennai, one can take train or road trip as it would take 12 hours.
We took flight from Hyderabad to Chennai and then train from Chennai Egmore to Rameshwaram. We selected this route as we got good deal from Indigo airlines.Also since we were traveling with baby and senior citizens, we wanted to avoid such long road trip.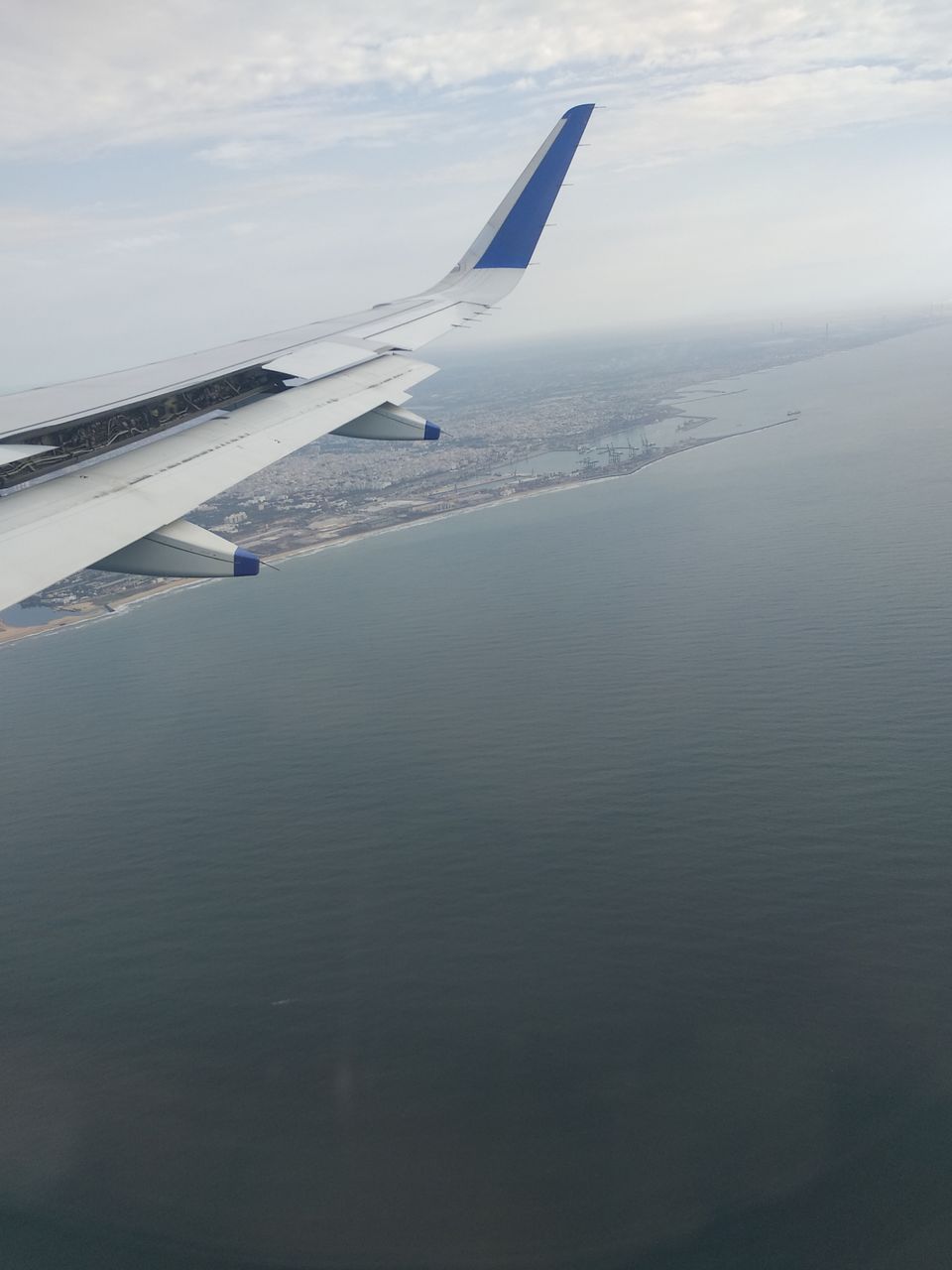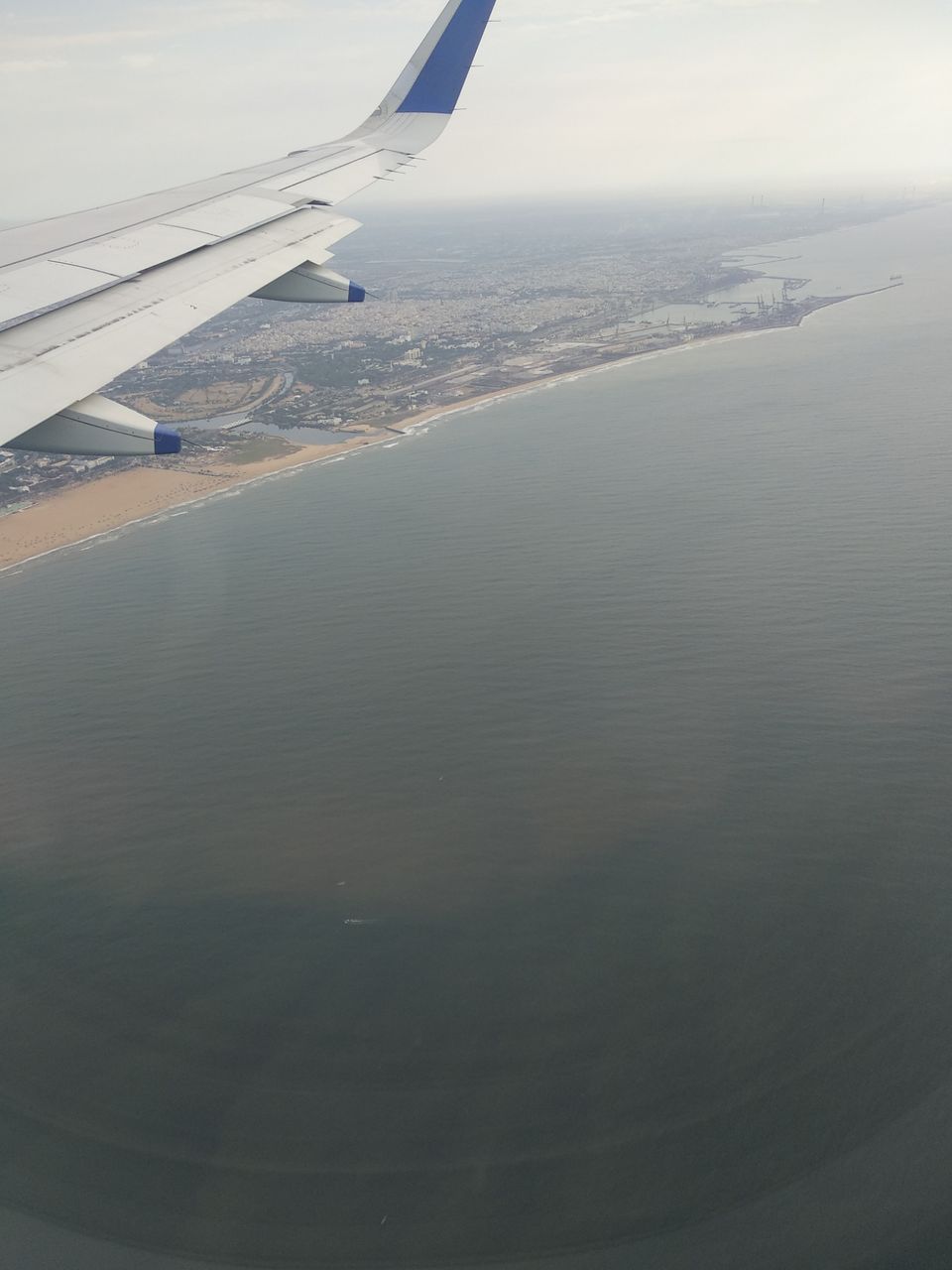 We began our trip on 6th June'18 around 4am and took a flight to Chennai from Hyderabad airport. We landed at Chennai airport around 730 am and decided to explore the city as we had our train from Chennai Egmore Station to Rameshwaram at 7pm same day.
So after some light breakfast, we booked a Ola Innova (unfortunately got a Tavera :( ) and went for some quick shopping to Sarvanna Stores near T Nagar. I would say it's a like Big bazaar of Chennai as it has everything...right from sarees, clothes for kids, etc.
Sarvanna Bhawan, Vijay Nagar
Our next destination was Lunch at Sarvanna Bhawan, Vijay Nagar.
We tried some yummy food at this one of the most popular restaurant of Chennai and enjoyed our meal
Marina Beach, Chennai
Next destination was Marina beach and it was raining cats and dogs. We enjoyed an hour at beach and left for Egmore Station .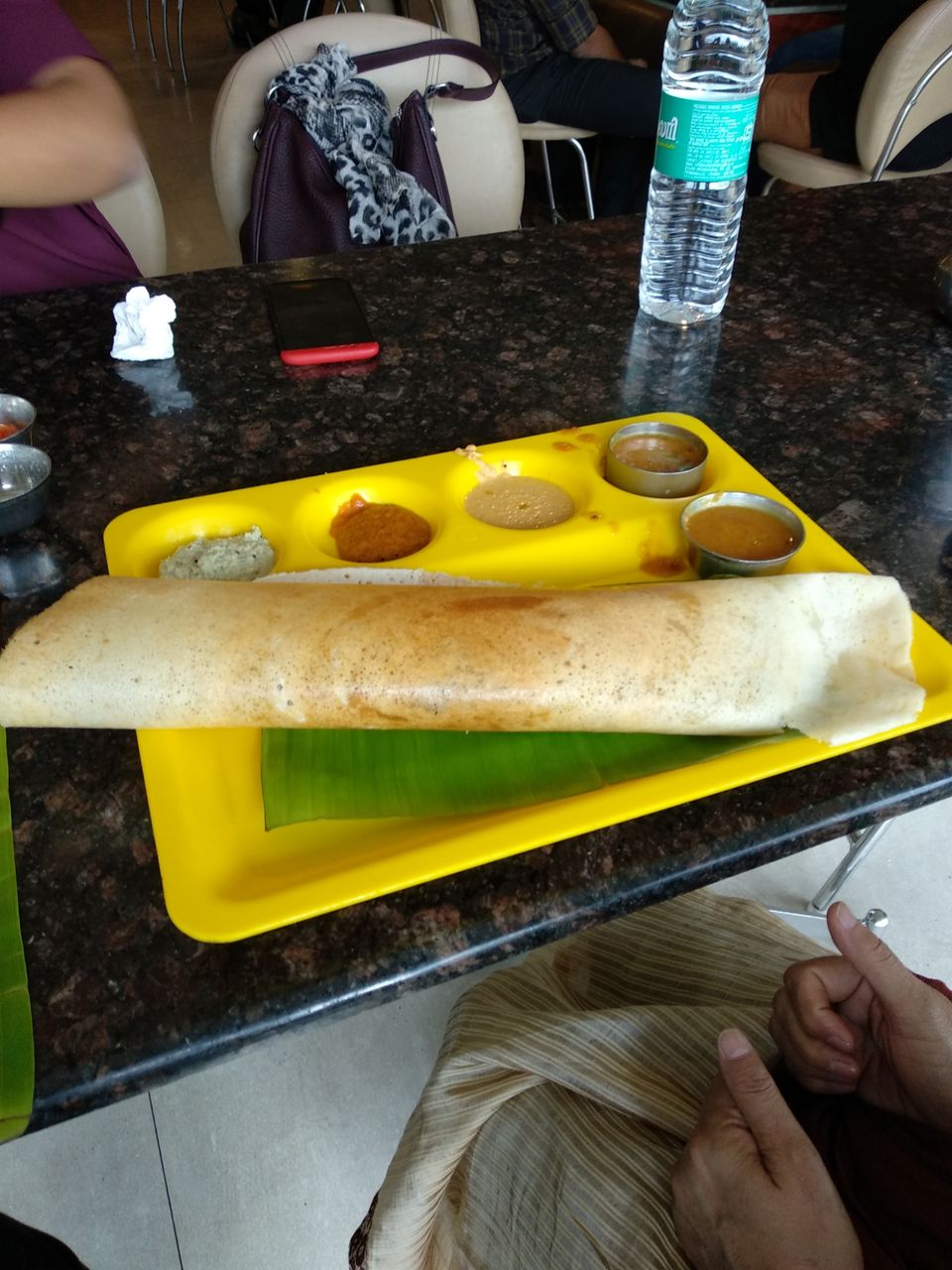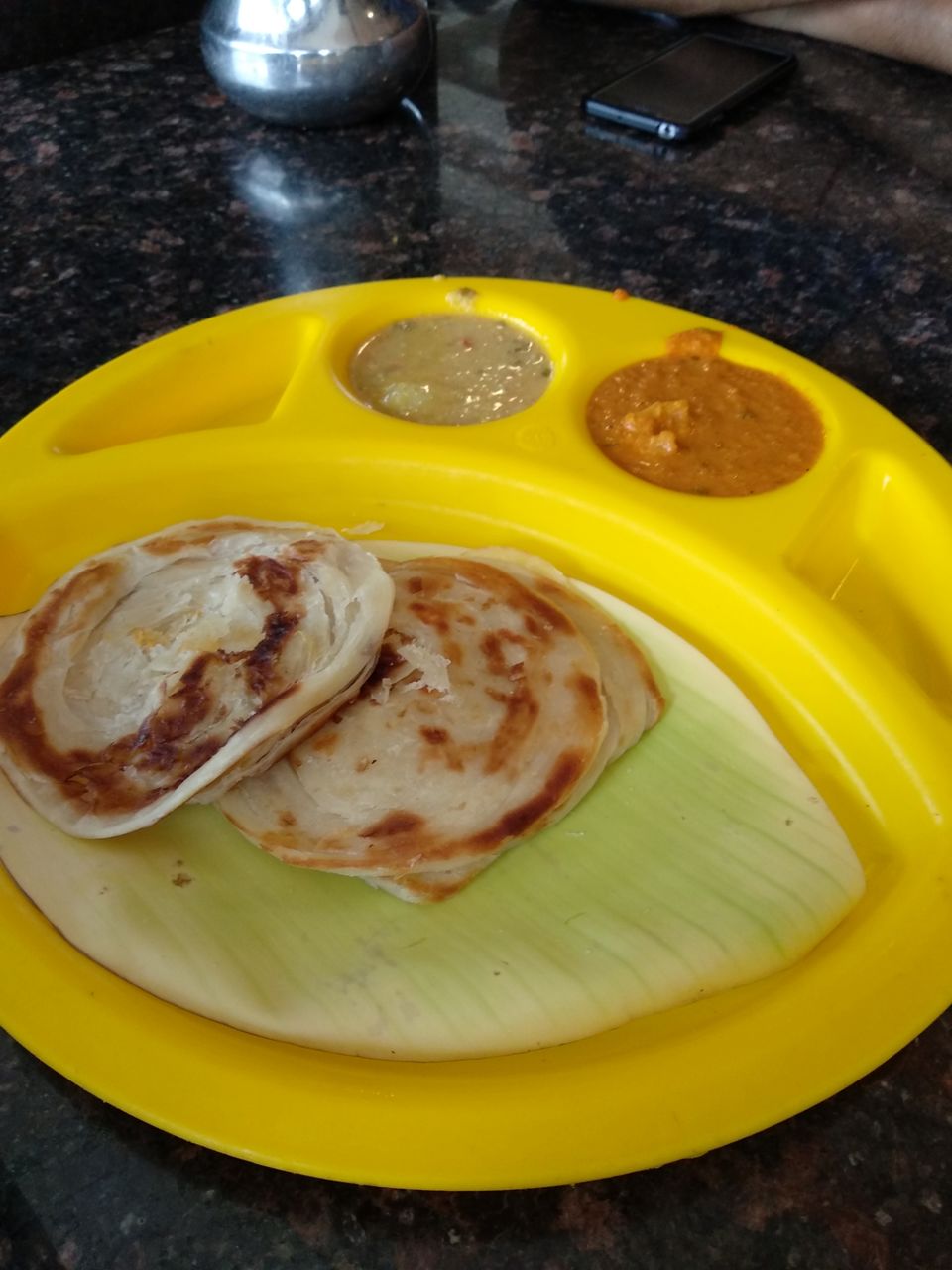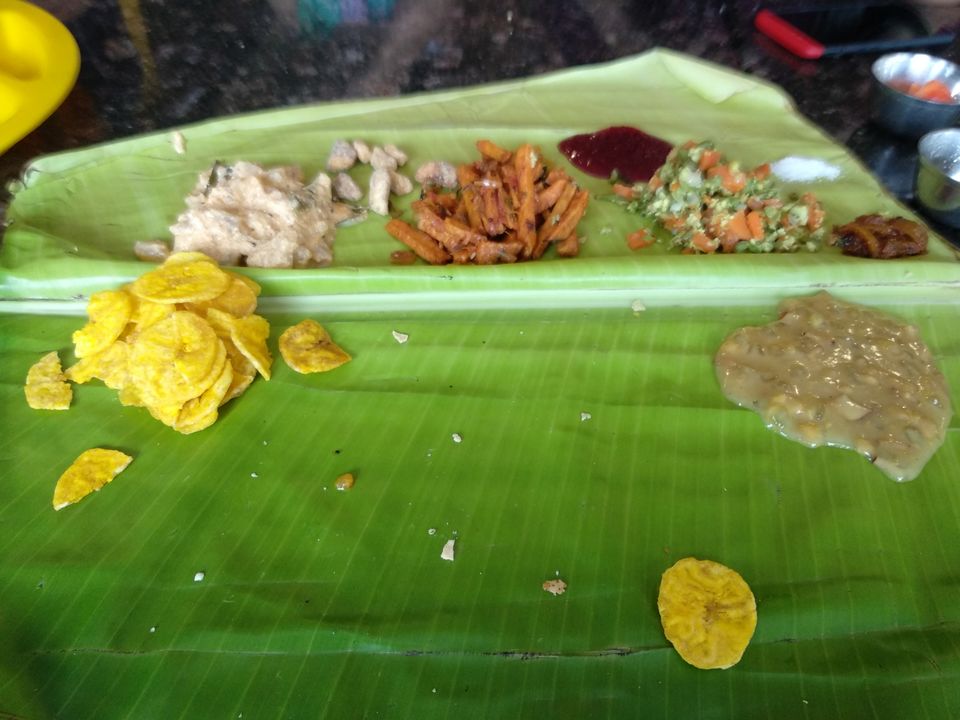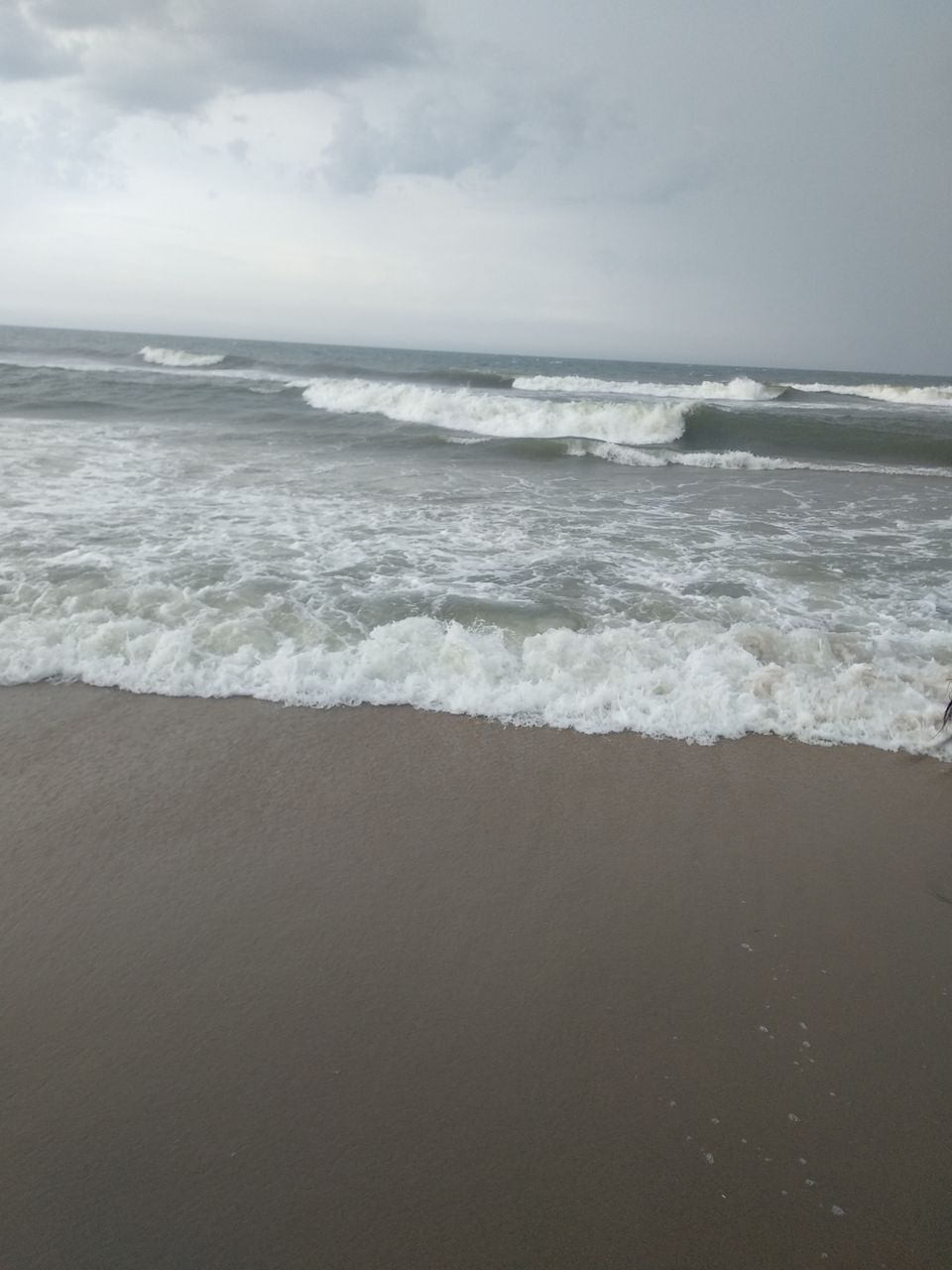 Rameshwaram
We woke up next day morning in train to the most beautiful Pamban Bridge. The view was beyond my words can express. We reached the station around 8 am and took the auto to our hotel which costed us around 150₹.
Where to stay-
Hotel Jiwan Residency was the one we stayed in and it was the best thing we did on this trip.
The hotel is bang opposite the sea and has most amazing view. The temple is very near barely 800 metres from hotel.The food is amazing and the rooms are decent.
How much did it cost- It's a decent hotel and costed us around 3200₹ per room for one night.It also offered some yummy South Indian breakfast complimentary.
Dhanush Koti
We first decided to visit this in morning as it is said one cannot go here post 5 pm.Post quick breakfast we booked a cab for ₹.2600 ( this time luckily Ac Xylo) through hotel reception and started our journey.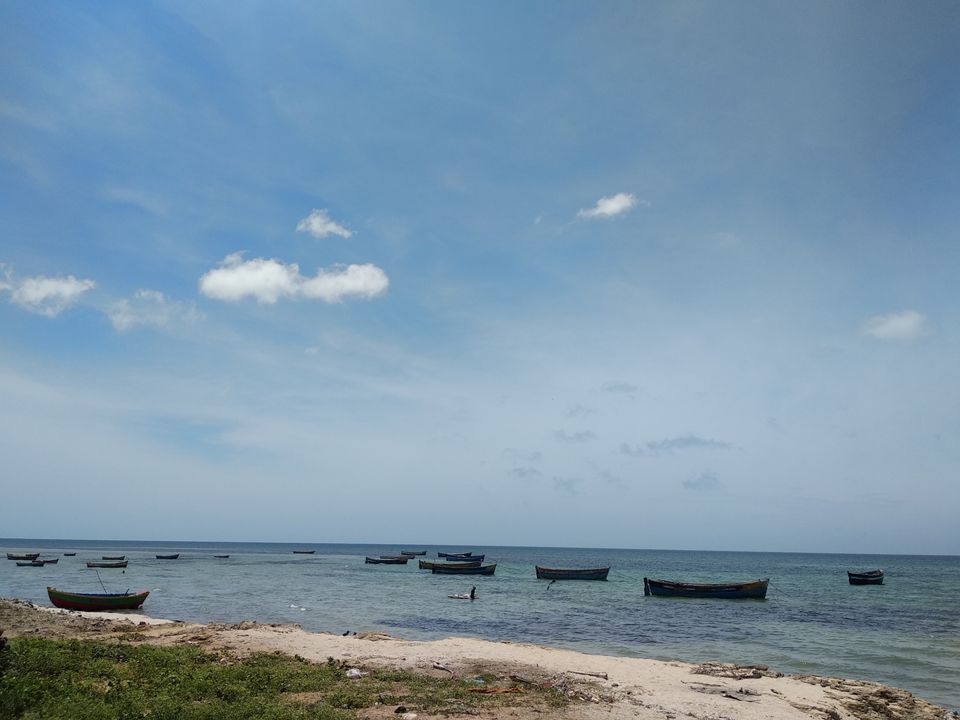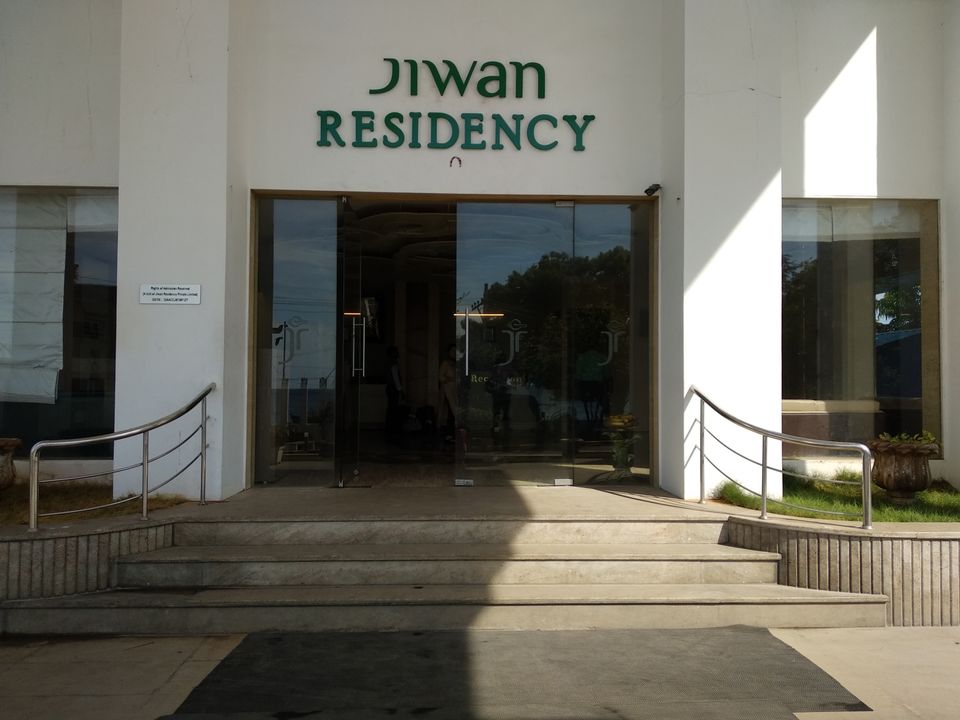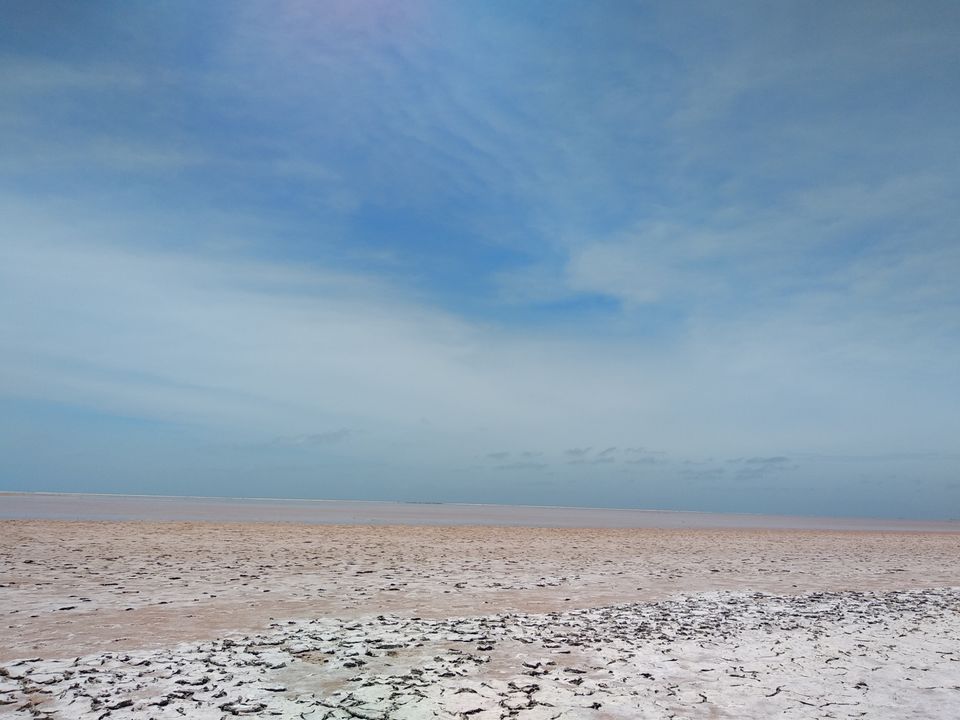 The sea was acting crazy that day and it was extremely windy. We were literally getting slapped by sand and were almost covered with sand within 10 mins. The beach is very clean and beautiful.The water had almost all the shades of blue one can imagine.We loved this beach and it's a must visit place.
Next our driver took us to few local temples and APJ Abdul Kalam Museum.
After getting back to our room and freshning up, we headed towards the main Rameshwaram temple.
RAMESHWARAM TEMPLE
This temple is popular for its Shiv ling and is also one of the teerath places out of char dham. The temple is very beautiful and has a different kind of peace that one can feel.
We had a lot of confusion about how does the entire darshan process work and what to wear what not to wear. Here's some quick tips which would be helpful -
1.It is said it is manadate to have a holy bath in sea near the temple before the darshan. (But actually ,even without it you can enter the temple)
2.Women can wear even t shirts and pajamas for the bath in holy sea and then in same wet clothes enter the temple premises.
3.In temple premises, there are 22 wells wherein everyone is supposed to mandatorily have bath before darshan. It is a complete different and unique experience and it's better to try it once. ( This is said as mandatory but even without bath, one can enter the temple).
4.The water from wells are taken out only by the pandits and not by any common person.So incase you are hiring a pandit who will take you around and pour water of all 22 wells it's fine, else you will have to wait near the well for some pandit to pour water on you.
5.There is a changing area separate for men and women, so after bath in 22 wells, one has to compulsorily change their dress and then do darshan of Shiv ling.
6.We did darshan two times, one in morning and one in evening. It's best to go in evening around 5:30pm as there is less rush. Also, the temple closes by 8:30-9:00pm.
7.In the name of VIP darshan , there would be lot of people who would try to grab your attention , but they would end up pushing you in same line from somewhere middle and it's just not worth.Its better to go in evening and have good darshan.
8.Mobile phones are not allowed in premises so either you will have to keep it in hotel room or get it deposited at shops outside temple.
9.Inside the temple there is no dress code as such but for women it's better to be in traditional wear. For men there is no dress code at all.
Incase one opts for taking bath in 22 wells, it requires lot of walking in wet clothes and the flooring is also wet..so it's not a very good option for senior citizens or for someone who cannot walk much.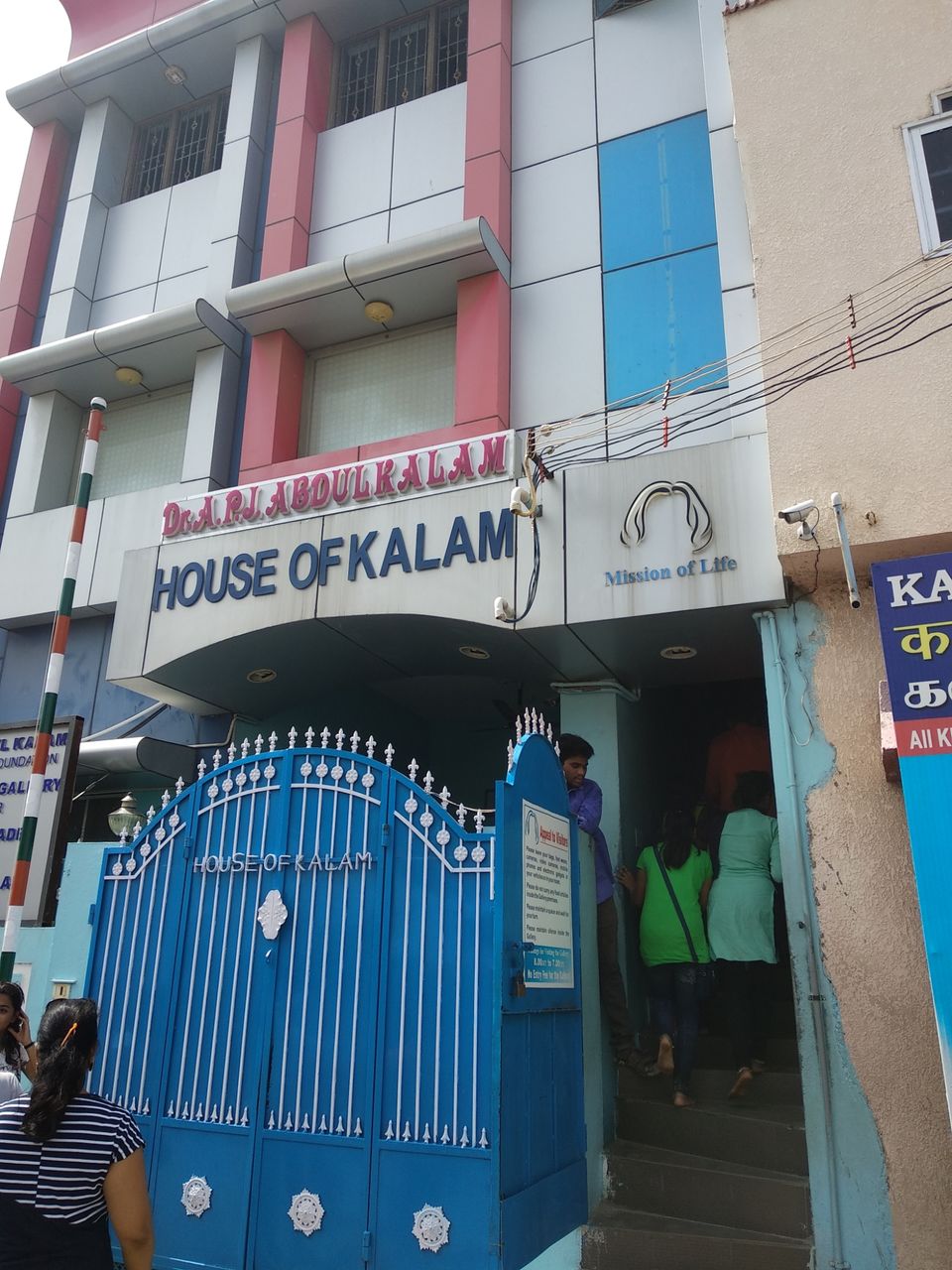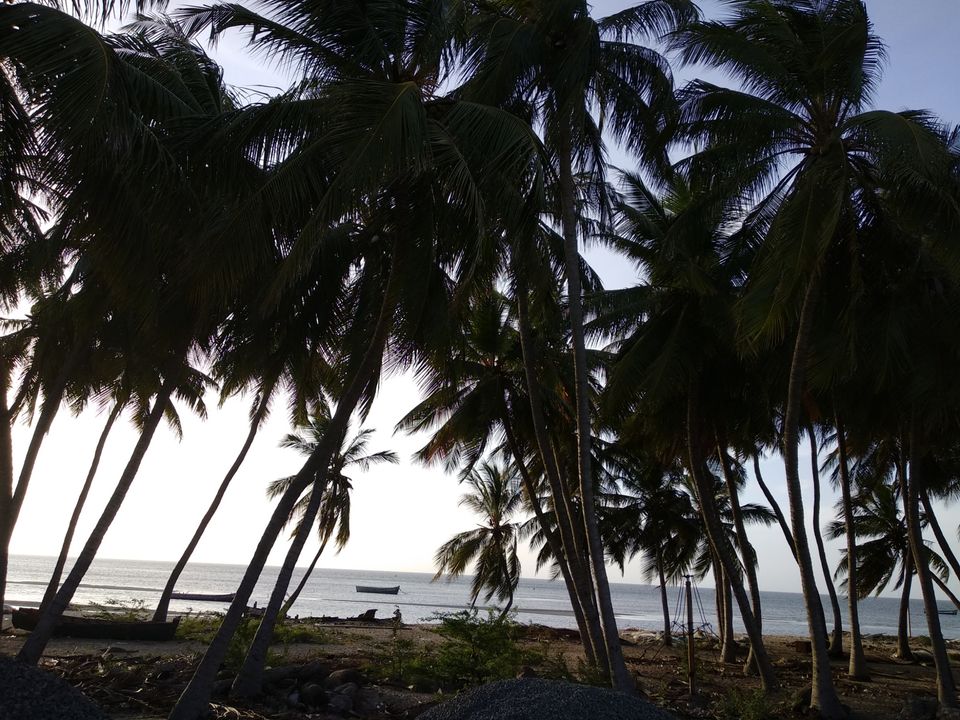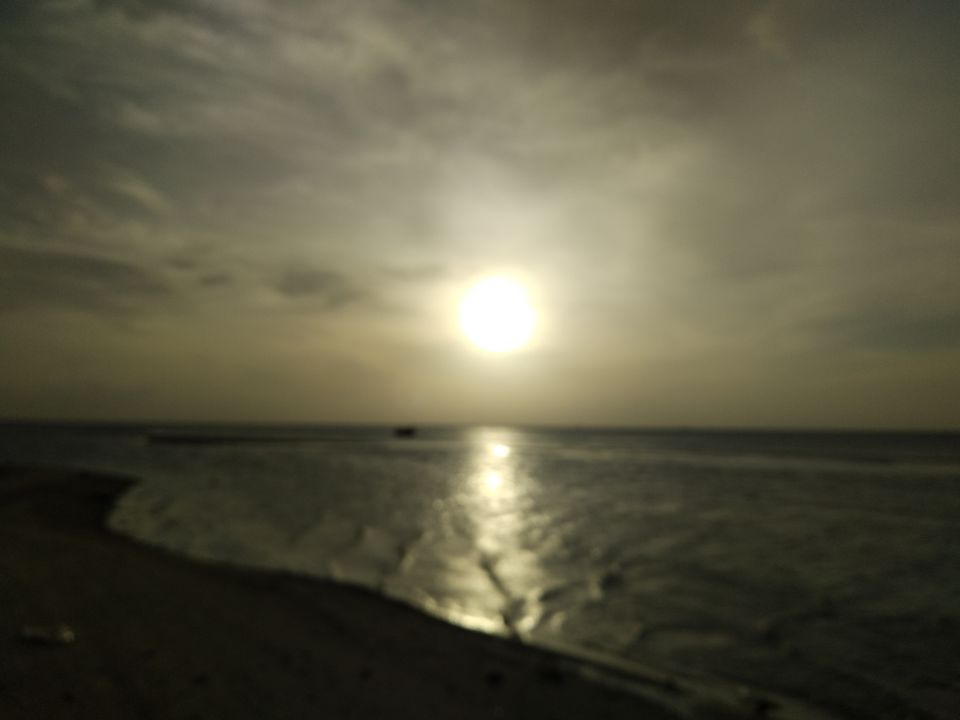 Kanyakumari
Our third day plan was to reach Kanyakumari and stay there overnight and take evening train back to Chennai on day 4. Before this we visited the temple again in morning and then started our journey to Kanyakumari.
On the way we stopped at Pamban Bridge and the view was beyond my imagination.
It took us almost 7.5 hours to reach Kanyakumari from Rameshwaram. The roads are good but yes the journey is long. We reached hotel around 630 pm and after freshing up went to explore the places.
We checked in Hotel Sea Face which had a beautiful view of the sea as the name suggests but was bit on a expensive side as compared to the facilities offered by them.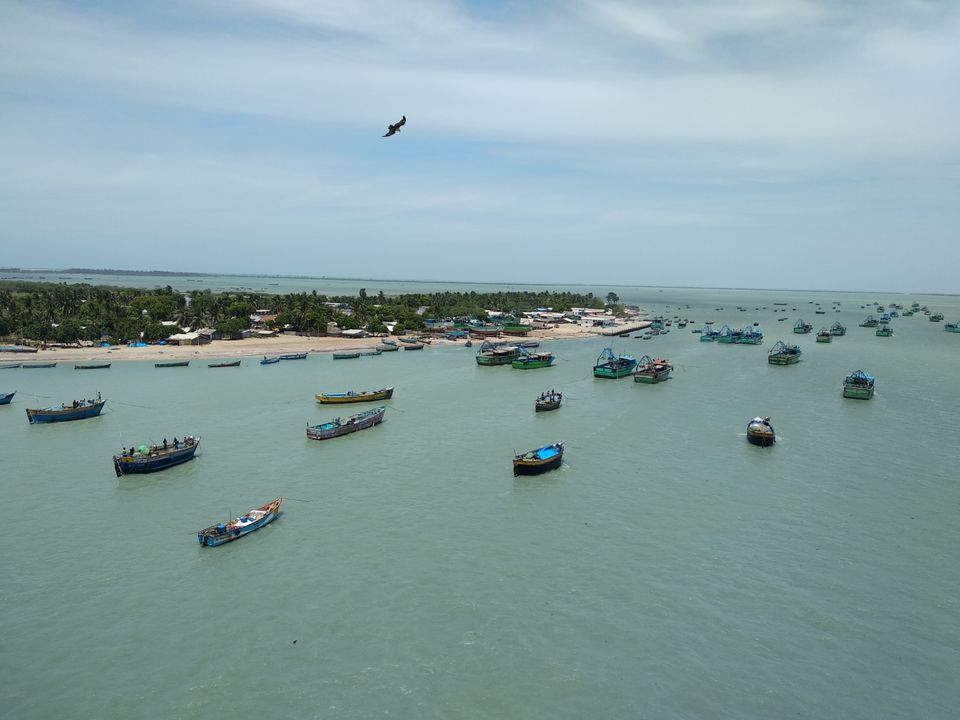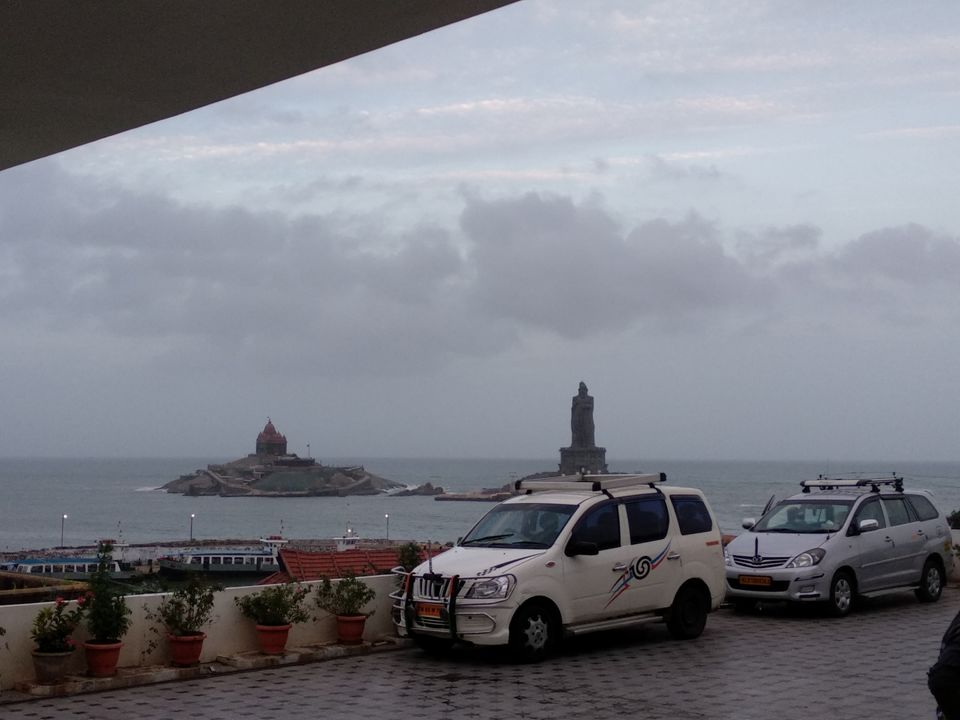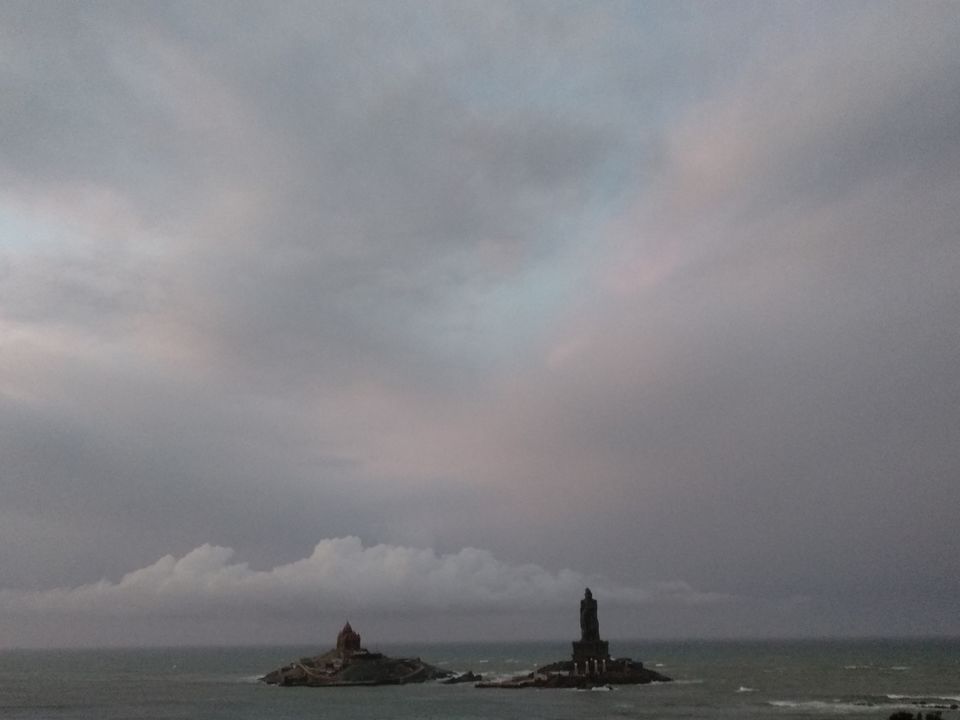 Swami Vivekananda Statue
We woke up early around 530 to enjoy the sunrise and captured some beautiful moments from the hotel terrace.
Post breakfast we headed towards the ferry point to visit Swami Vivekananda Statue.It was raining cats and dogs so had to wait for rains to stop.
It hardly took us 5-7 mins to reach the island.It is extremely beautiful and feels as if one is in heaven.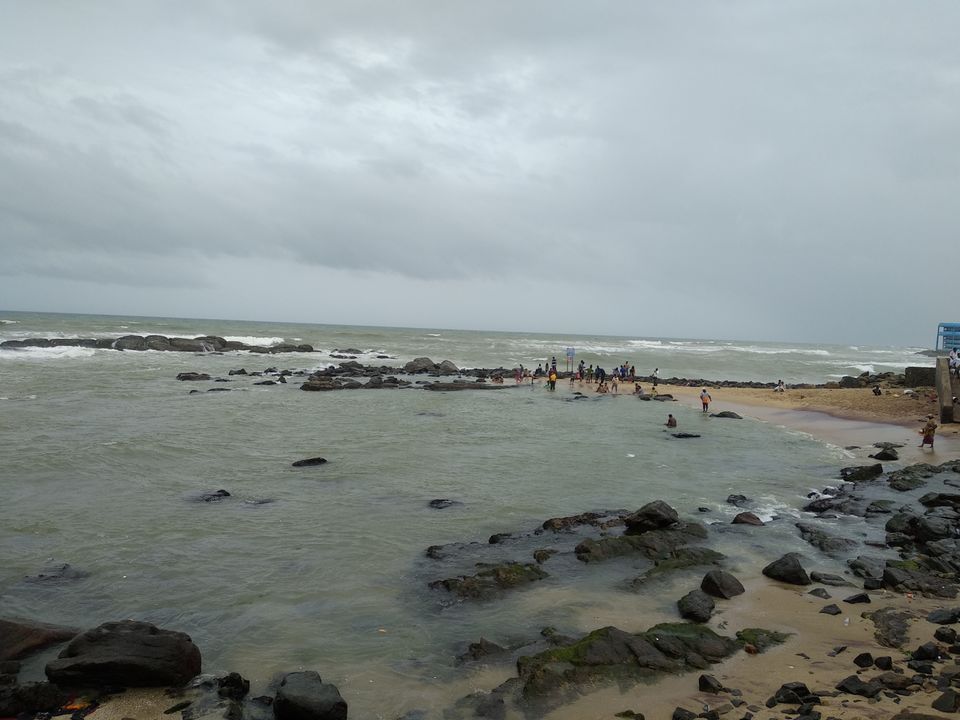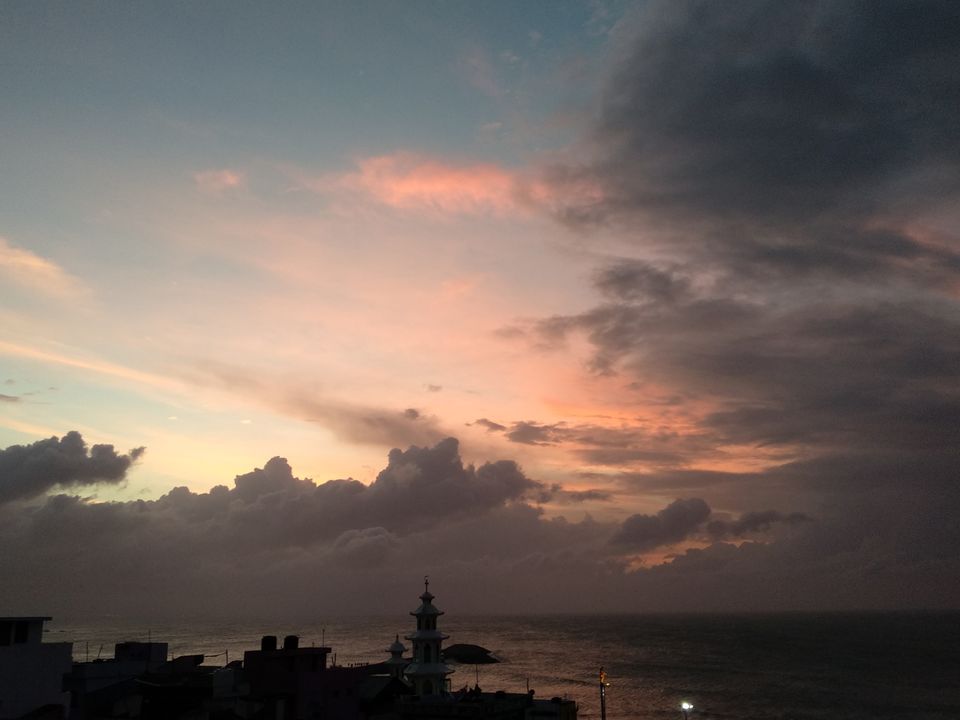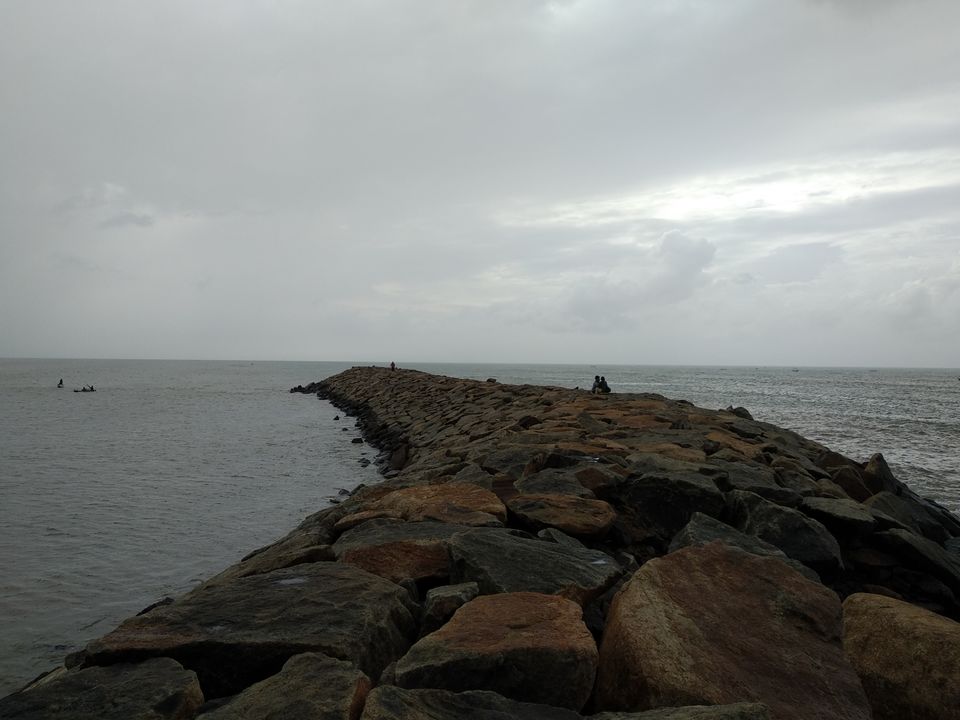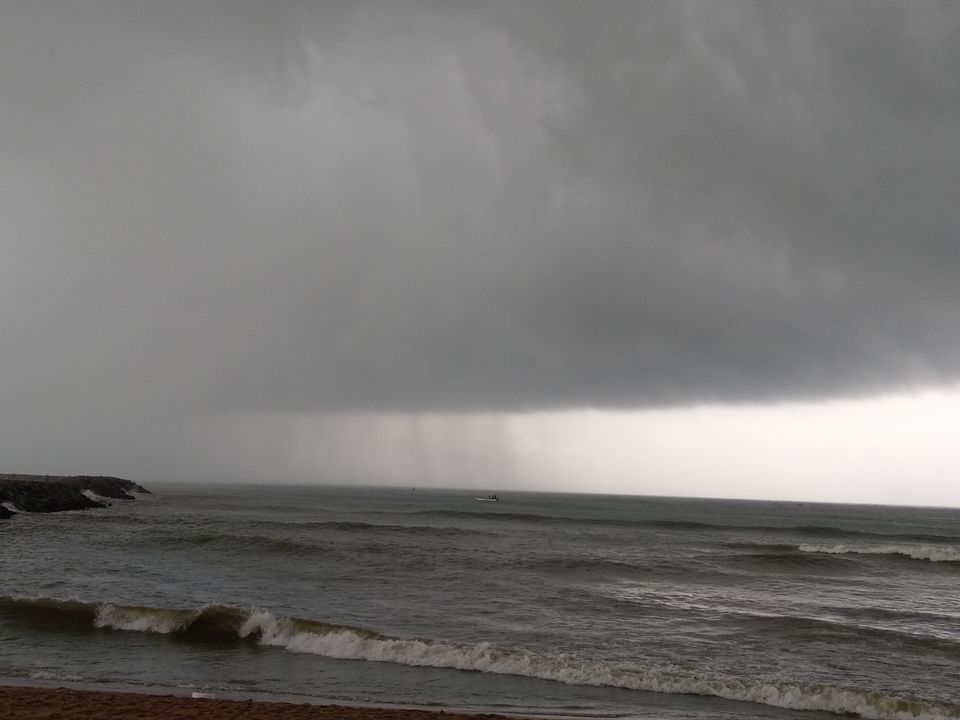 We had most amazing trip of our life and it will be there with us forever.The places are extremely beautiful and nature has a different kind of face here. It was extremely windy even in Kanyakumari but the weather was awesome.
We were very skeptical about our trip in month of June considering either it would be extremely hot or would be raining.But the weather was very nice as it was raining but still we were able to enjoy every bit of our trip.