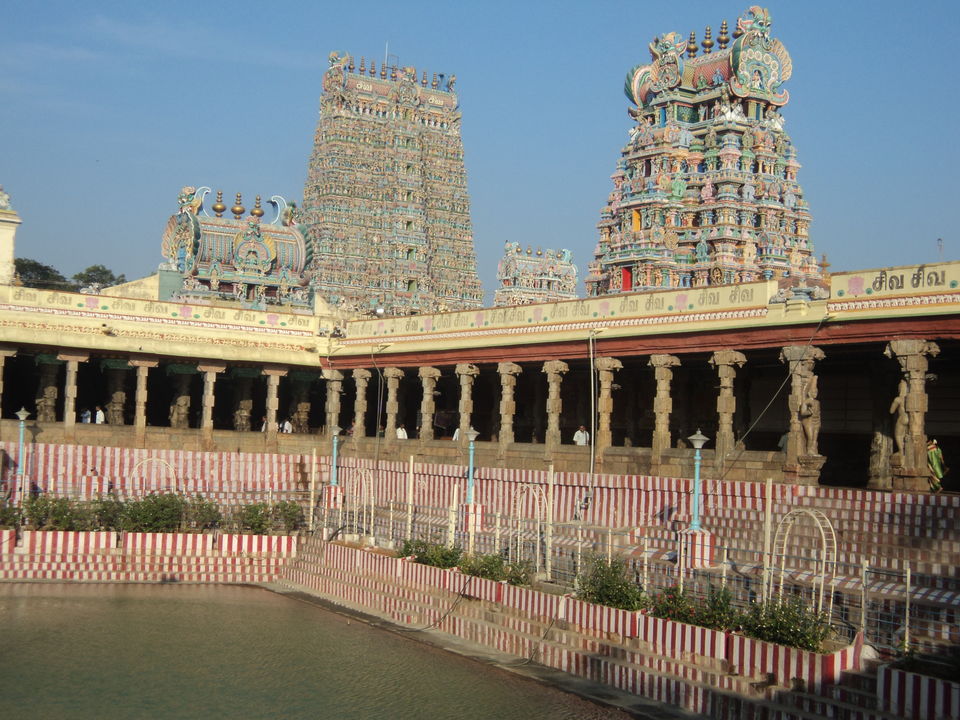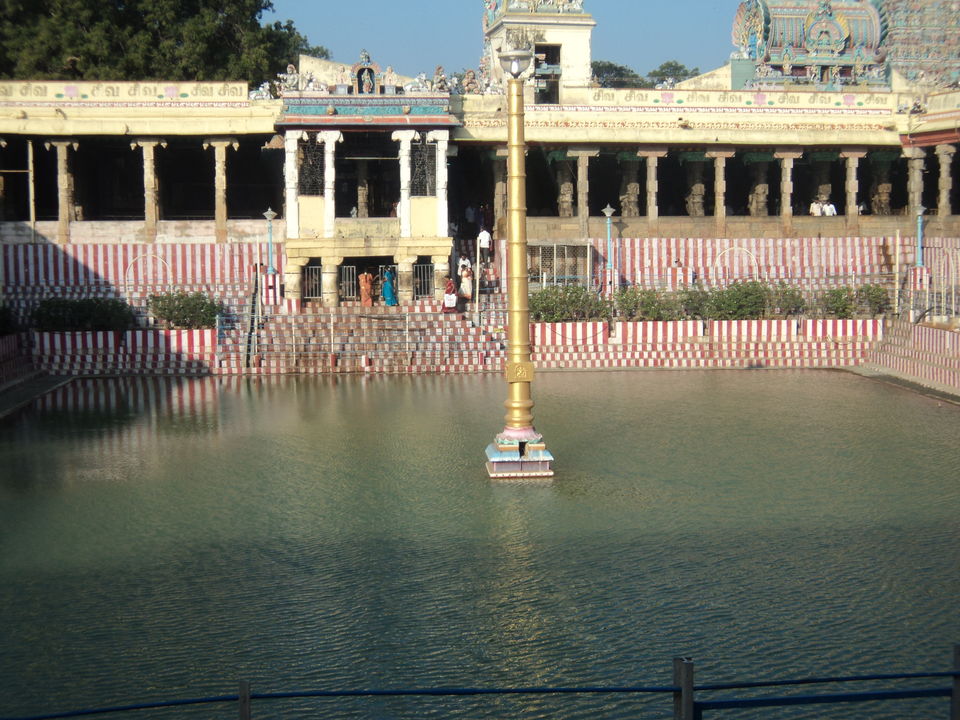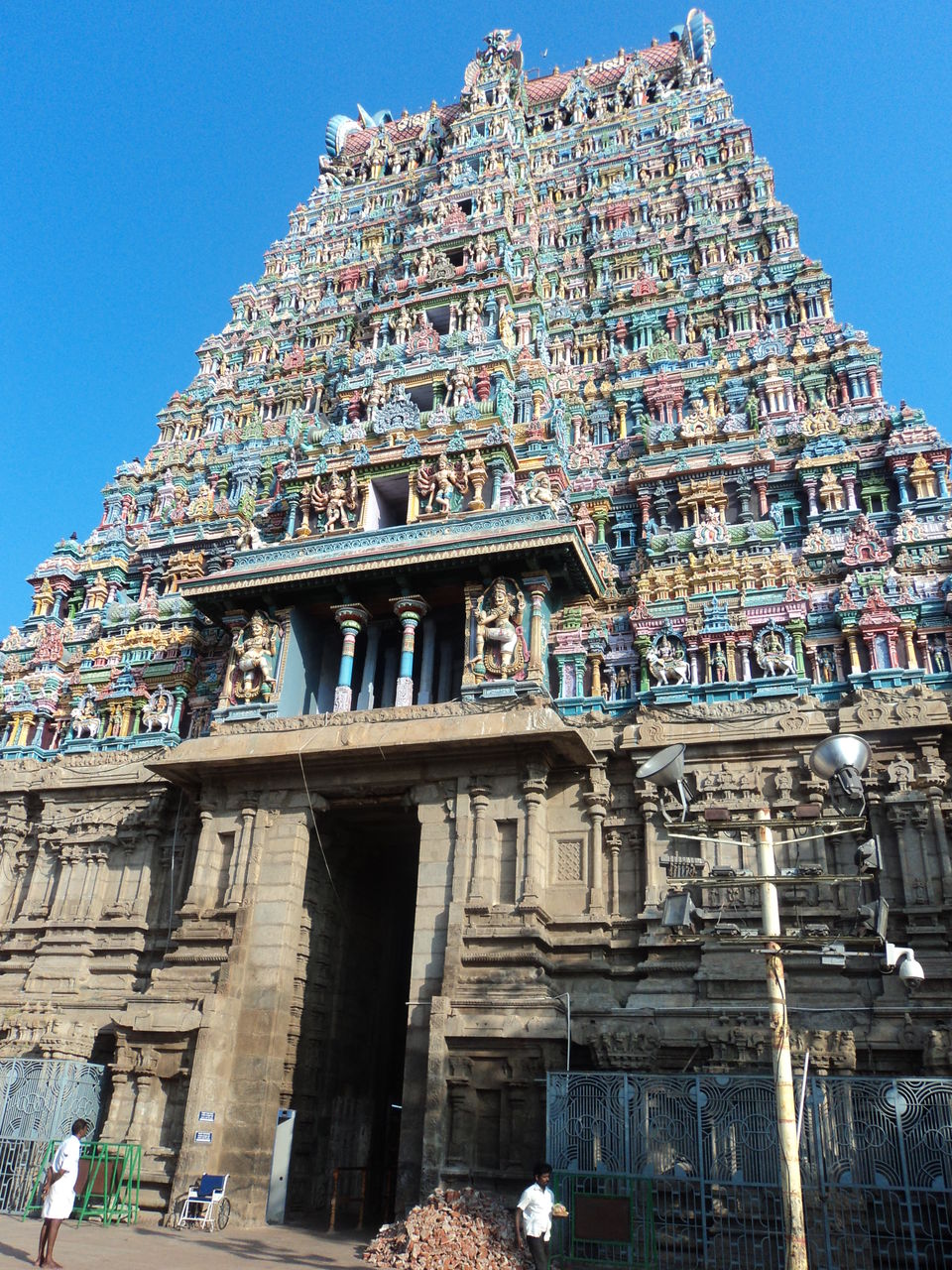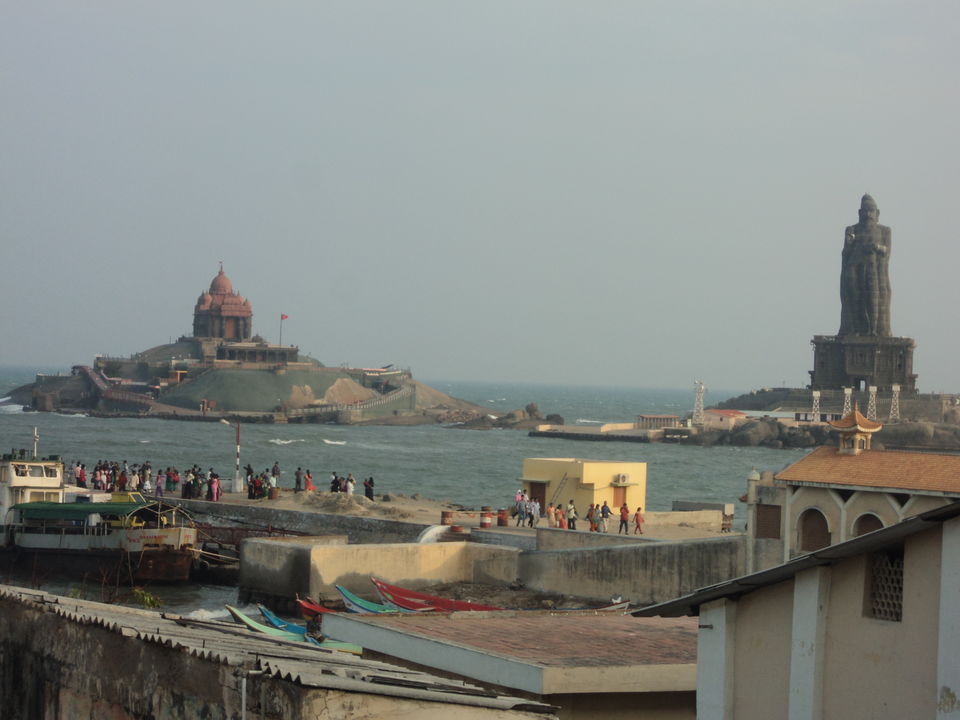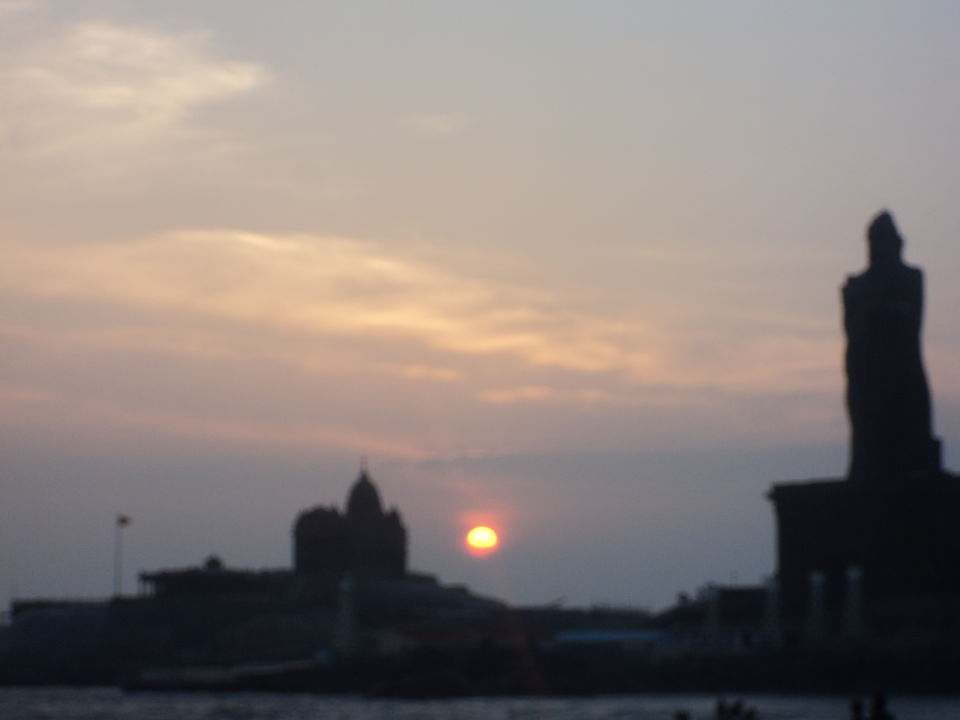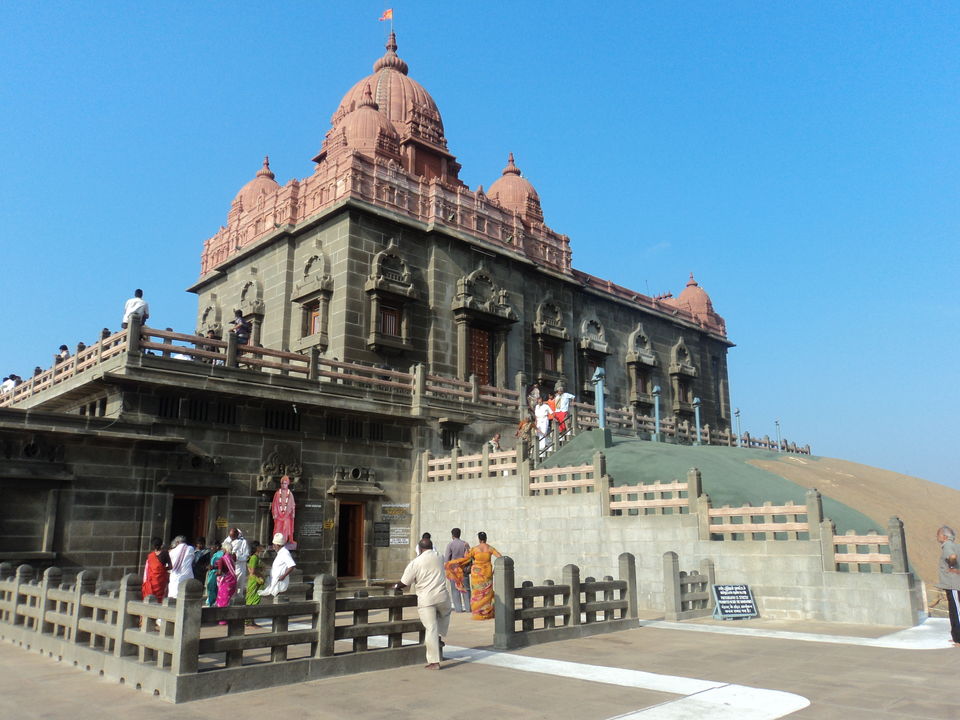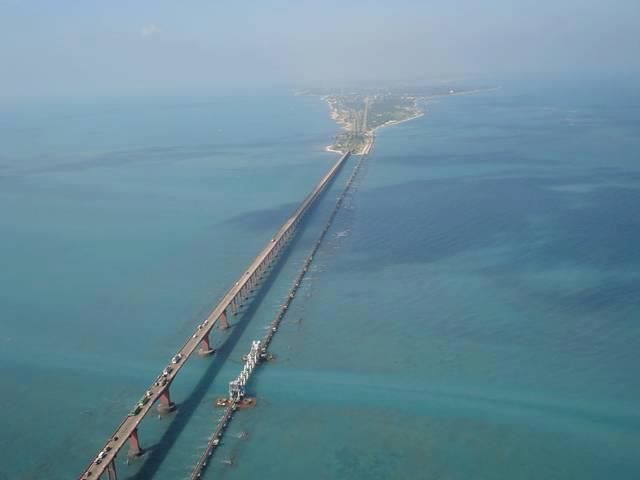 As, it was a backpacker's trip so my approach was to make that trip as economical as possible. I reached there from Delhi and booked a direct train ticket from New Delhi to Madurai in February. That took around 45 hours by train to reach at Madurai. Although, that was February but the climate was quite hot and humid at that time as well in South India.
When I reached to Madurai, I took the train to Rameshwaram and reached there in 5 hours. There I Visited to Rameshwaram temple and then returned back to Madurai by Bus. Next day, I visited 'Meenakshi Temple' in Madurai and took the bus to Kanyakumari which took around 5-6 hours.
I visited to 'Sunset Point' there and make myself comfortable at Kanyakumari railway station. Next day morning, I visited to Sunrise point and Vivekanand Rock Memorial by a Jetty. Its my first backpacking trip so, I was very excited at that time.
Tips for Travelers :-
If you have the capability to travel continuously for so much hours then you will opt for this trip.
Local people of these respective places were not very friendly by nature.
Language problem. As, they know English very but can't speak a single word of English.
Public Transport system is good. You will get frequent buses from ISBT.
INR 350 charge of Auto from Nagercoil ISBT to Kanyakumari and it's fixed rate.
Try to reach early in the morning around 5 am to Kanyakumari otherwise you will spend 1 more extra day over there.
Condition of Lodges are not so good. Take a mosquito repellent with yourself every time during the journey.
Local cuisine is very awesome. Must try " Coconut Chutney ".
Meenakshi Temple is the only attraction of this place.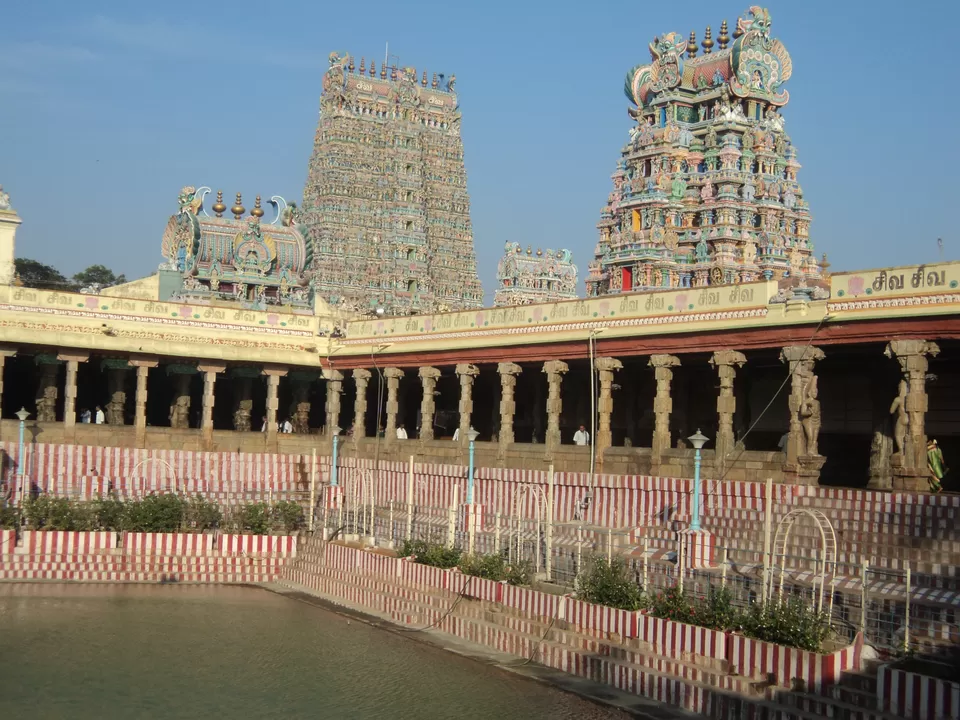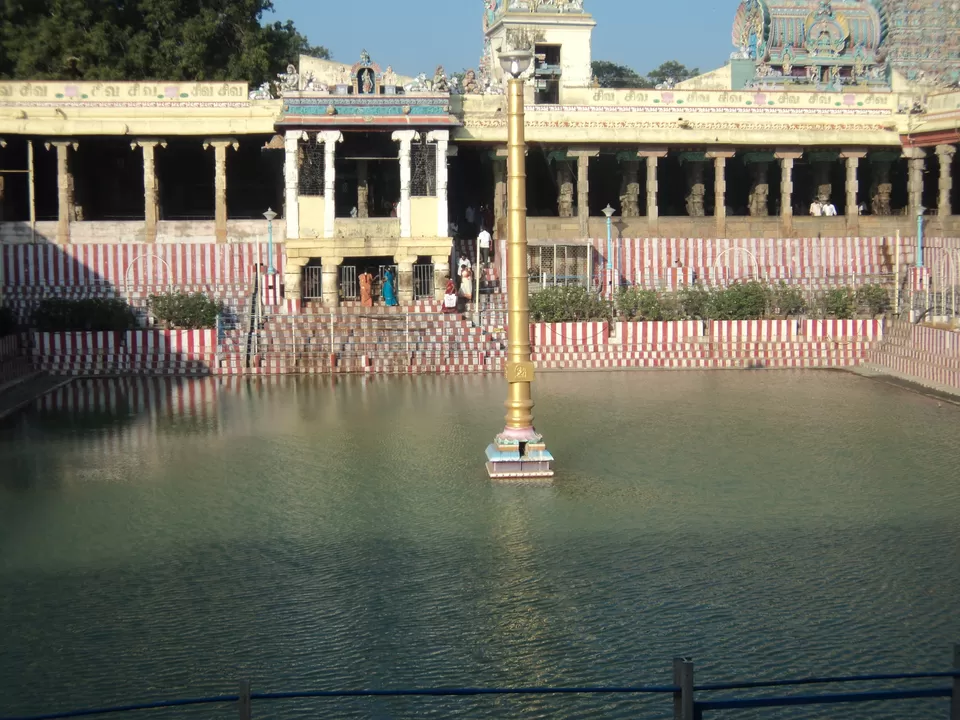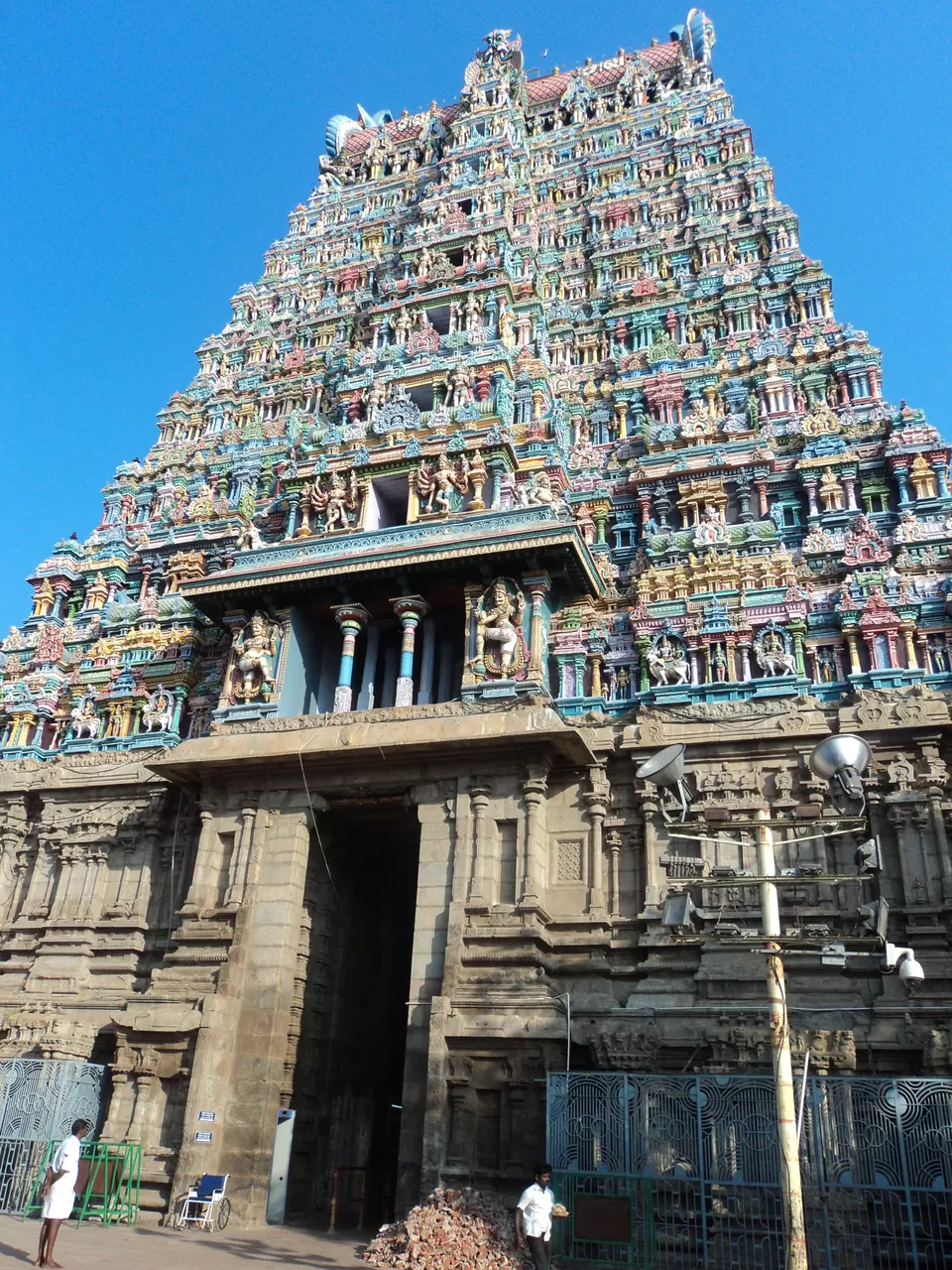 Rameshwaram Temple is the major attraction. Also must see 'Pamban Bridge' by both train and by Flyover. Deep Green Sea below there will give you an awesome experience. 'Dr. A.P.J Abdul Kalam' house is also there to see.
Cool Breeze is blowing all the time. Sunrise and Sunset point, Vivekanand Rock Memorial are major attractions to see. Also, you will get the experience of Sea as well and got the chance to visit at the tip of India.