While some of us are content traveling the well-worn tourist path, others prefer mostly undiscovered destinations – the sheer joy of discovering a route that even google isn't aware of is an adventure in itself.
Ooty as many of you know is a place of toy trains and tea estates. It's known for its flower shows and lake rides. Most of them picture their holiday in this lush green valley, sipping their hot cup of tea, soaking in every bit of tranquillity that nature can offer while gazing out at the stars at night. One can very well do all this and more.
What if I tell you there is a secret trek that on one knows about, located just 27kms from Ooty and the gorgeous views it offers are all to yourself. No guidebooks have this information and no maps has this route marked. It is solely yours and yours only. With a bit of poking around, you too can break out from the pack and discover your own secret slice of Nilgiris.
"Name it yourself" Trek
"Nilgiris-nature-will-blow-your-mind" Trek. Since there was no name to this trek, I coined the term myself. This trek starts at the base of Red Hills resort in Avalanche, in Nilgiris which is 27 kms from its touristy cousin Ooty. When you start the hike, take the time to nudge down promising-looking dirt roads from the backyard of red hills, it will lead you to a spectacular viewpoint overlooking the entire Nilgiri region. It is an easy-moderate climb; there is no defined route that takes you uphill, all you have to do is keep climbing the hill till you reach the peak. The views enroute the top is very promising but don't get compromised, the view from the vantage point is killer and one that you wouldn't have dreamt of.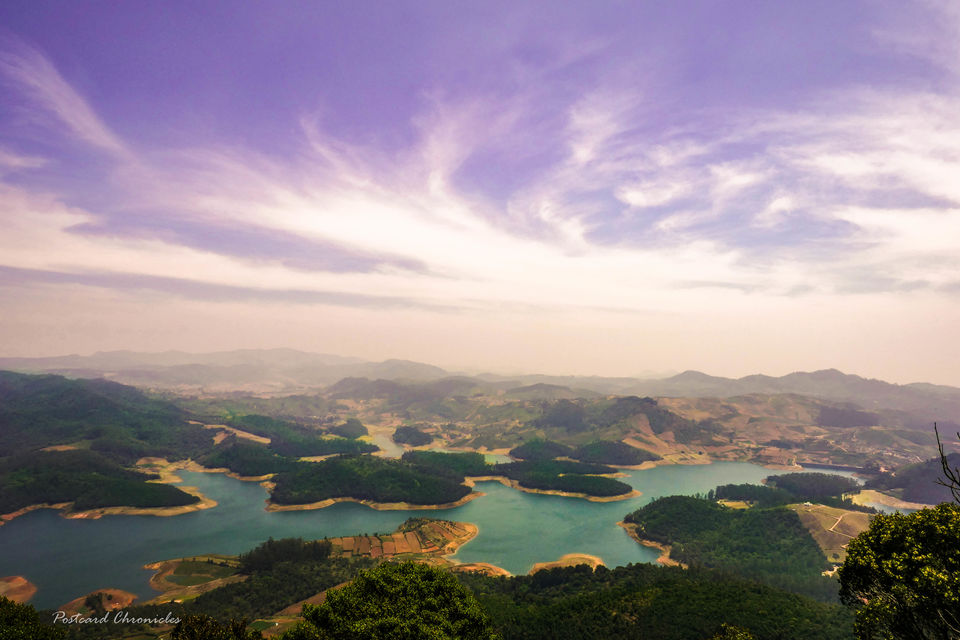 It takes approx. 3-4 hours to do this trek. The wind is strong and once you reach the top, you can see 5 different dams of the entire region and all hills covered in tea cultivation with a lake flowing through them. The scenery is breath-taking and it sure will blow your mind. When you find that amazing spot that's completely off the map, you are going to want to linger, so carry water bottles and some snacks to munch on. If you're lucky, you will get to spot Niligiri Tahr as this hill borders Mukurthi National Park on the other side. So next time when you make a plan to explore Nilgiris, do add this gem to your list.