How amazing it is to take a small break from the busy city life and plan a small getaway to a place where the only voice you hear is the bird's chirp and the tranquil flowing water?
Where nature has to power to heal and take away all your stress and in return give you sanity.
Yes, I am talking about Udhagamandalam commonly known as Ooty. A popular hill station of India that has been aptly called as Queen of Hill stations. Situated in the Nilgiri District of Tamilnadu, at a height of 2240 meters, Ooty is the most frequently visited hill station in the south.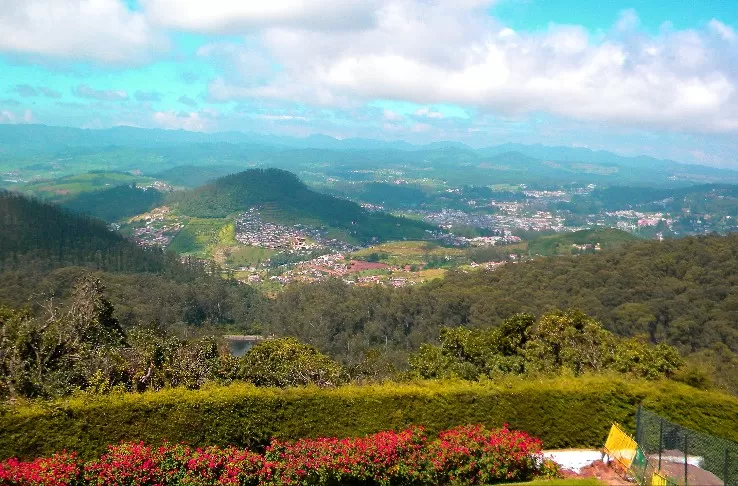 Irrespective of a person seeking adventure or a relaxed trip, Ooty sums it all. With mesmerizing scenery, enthralling waterfalls, breath-taking tea/coffee gardens, and undisturbed lakes, Ooty gives you a line-up of sightseeing options.
In addition to this, there is a wide array of ranging activities for adventurous trekkers like trekking into the midst of green jungle or rappelling through the waterfalls drizzling down the rocks.
There are also activities like boating, horse riding, angling, tea factory visits that makes a perfect family getaway. Ooty is surely suitable for all types of vacation.
Here's a list of must-visit places that you simply cannot afford to miss out on-
OOTY LAKE AND BOATCLUB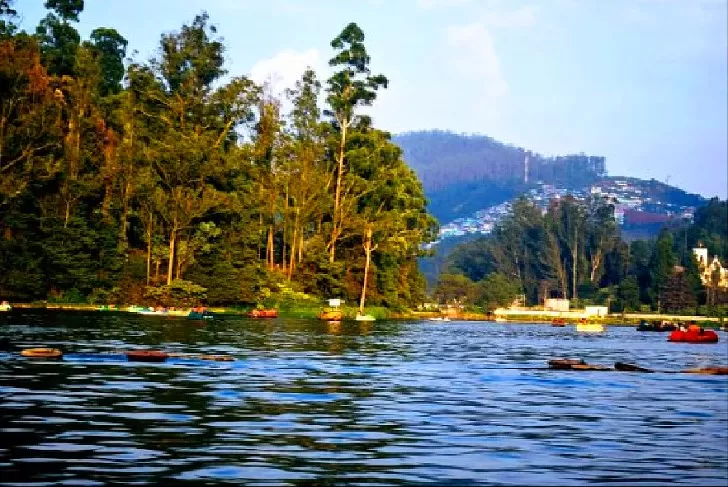 At a distance of 1 km from Ooty Bus Station & Railway Station, Ooty Lake is a synthetic lake which covers an area of 65 acres with a common depth of 40ft. It is one of the most visited locations of Ooty and one of the famous locations to symbolize Ooty Tourism. Situated amidst a beautiful valley, the lake is covered with Eucalyptus tree and is surrounded by mountain streams. The lake was originally used for fishing with ferries, later the Tamil Nadu Tourism Development Corporation took possession of the lake in 1973, for providing boating facilities as a tourist attraction. The lake also has a boat residence connected to it which makes boating one of the most famous to-do-thing in Ooty. The Ooty Boat House gives a variety of boating services like rowboats, pedal boats, motorboats, etc. Ooty lake and Boatclub is one of the top points of interest you ought to consist of in your Ooty packages.
Timings: 8 AM to 5.30 PM.
Entry Charge: Rs.10/Person & Rs.560 for Foreigners.
DODDABETTA PEAK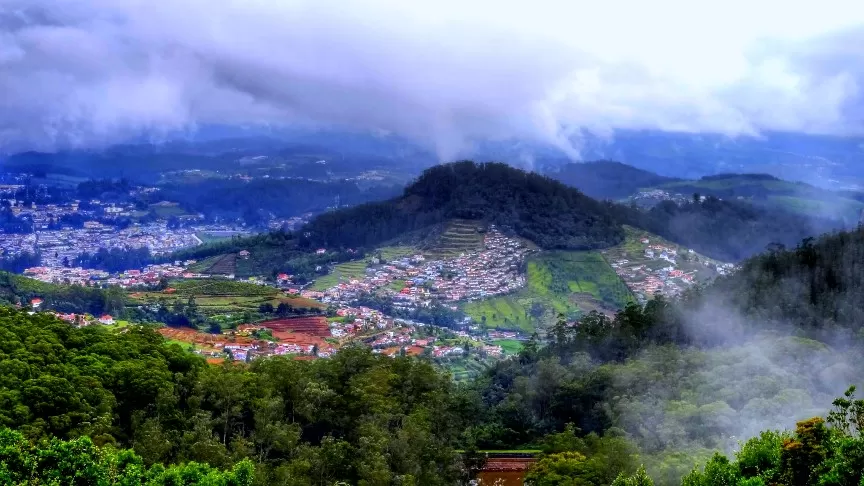 Doddabetta means big mountain in Kanada language and as the name suggests Doddabetta is one of the highest peaks of South India situated at an altitude of 2623m which lies at the junction of the Western and Eastern Ghats. The vicinity surrounding Doddabetta is completely forested where one can have an amazing panoramic view of the stunning valley, plains of Coimbatore, and the flat highlands of Mysore from the peak. The Tamil Nadu Tourism Development Corporation manages a Telescope House in the Doddabetta Peak which allows the traffic to get a higher view. A trip to Doddabetta Peak should be mentioned in everyone's travel itinerary that offers visitors an opportunity to capture magnificent views, surrounded with expanses of lush blue hazed forests including intermediate views of the lush tea plantations.
Doddabetta Peak offers an excellent sight for photography and hence it is surely a photographer's delight to spent hours and enjoy the stunning panorama of the Nilgiris region and its vast verdant valley. The region around the height is a reserved wooded area and is domestic to many endangered species of flora and fauna. Tourists can also indulge in trekking at the Doddabetta Peak.
Timings: 7 AM to 6 PM
Entry Fee: Rs. 10 for Person
KALHATTY WATERFALLS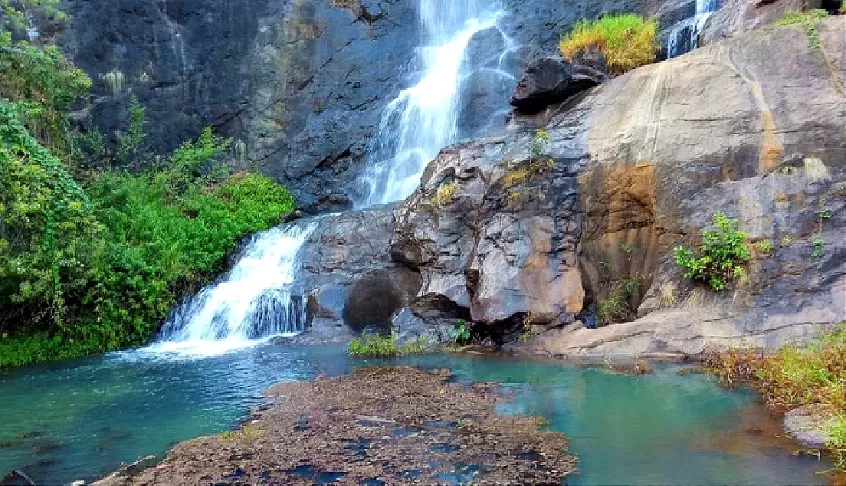 About 13km away from Ooty on the Ooty-Mysore Road is the Kalhatty Waterfalls, also known as Kalahasti Falls, it is one of the exceptional waterfalls of Ooty. Situated at an average height of 400ft on the Sigur Plateau of Tamil Nadu, this waterfall can be accessed through a trek of two miles from Kalhatti village. It is stated that Agastya who was one of the great Hindu saints once survived here. The Kalhatty-Masinagudi slope is rich in wildlife such as Panthers, Bisons, Wild Buffaloes, Wild Dogs, Spotted Deers, and Sambars. Due to its rich and avian fauna, it is one of the prime locations for bird watching. The falls are accessible from the main road through a private tea estate. The scenic splendor of this location will certainly leave you spellbound.
Timings: 8 AM - 6 PM
WENLOCK DOWNS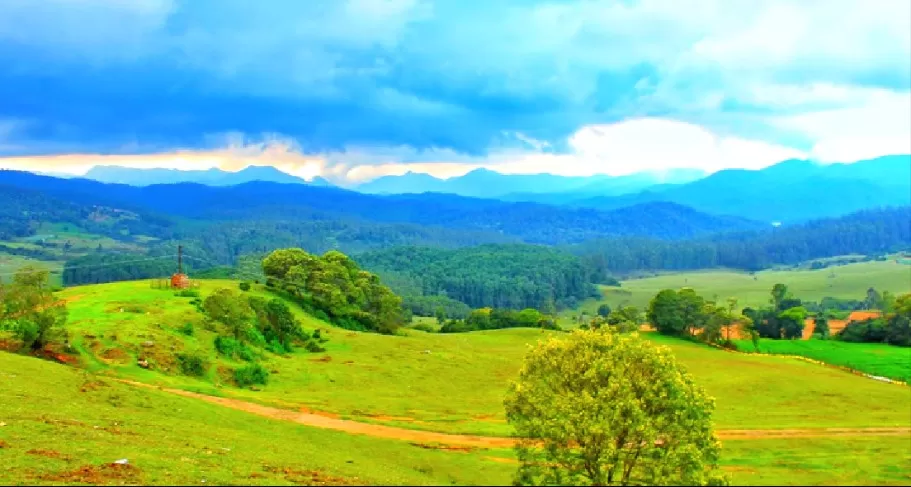 Being one of the pinnacle locations of Ooty with a spectacular location, you must surely consider Wenlock downs into your Ooty package. At a distance of 16 km from Ooty, Wenlock downs is a vast expanse of grassy meadow, popularly recognized as 'shooting point' as many esteemed films are shot here. One can trip into the breath-taking view of Nilgiris, Mukurti peak and Backwaters of Pykara which are serene and extravagant. The 20,000 acres of the vast expanse of a meadow covered with pine forest is perfect for nature-walks, picnicking and trekking. Wenlock downs are now the quarters for Gymkhana Golf club and it also runs a government-initiated sheep farm.
Timings: 9 AM - 6. 30 PM
SANDYNALLA RESERVOIR & PINE FOREST

At a distance of 9 km from Ooty Bus Station, Kamraj Sagar Dam, also recognized as the Sandynalla Reservoir is one scenic dam located on the slopes of the Wenlock Downs in Ooty. It is one of the pinnacle locations of Ooty and with a pleasing environment where tourists can spend some time at ease.
There is a pine forest adjoining the street through which the reservoir is accessed. Pine forest spread in acres is known for its excellent location, nature photography, and is also famous for movie shooting spot. Horse riding activity is available on rent to access the pine forest.
Timings: 9 AM - 6 PM
PYKARA FALLS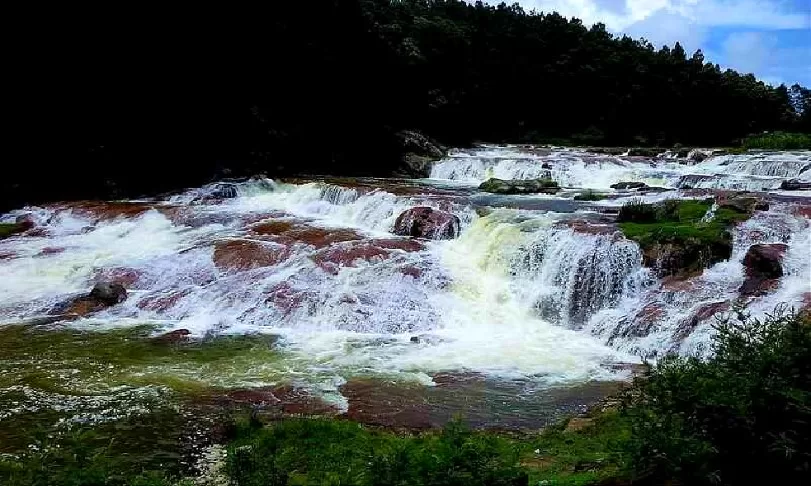 Around 23kms from the Ooty bus stand, lies the picturesque Pykara Falls with its surroundings that constitute some breathtaking scenery. Pykara Waterfall is surrounded by lush greenery and makes the perfect spot for picnicking. The falls are approximately 6 kilometres from the bridge on the main road and a majestic waterfall amidst in the dense forest is a treat to watch. This waterfall was formed after the construction of the Pykara dam and power plant for the village. The water from the falls flows over a series of waterfalls, the last two of 55 meters and 61 meters being known as Pykara Falls. It rises at Mukurthi peak, flows northwards and then turns to the west after reaching the edge of the plateau.
It is one of the must-visit places for honeymoon couples and nature lovers during their Ooty trip. The best time to visit the falls is the rainy season as the waterfall is in full bloom. There's a forest rest house at Pykara that offers visitors a place to eat and relax.
Timings: 8.30 AM - 5. 30 PM
EMRALD LAKE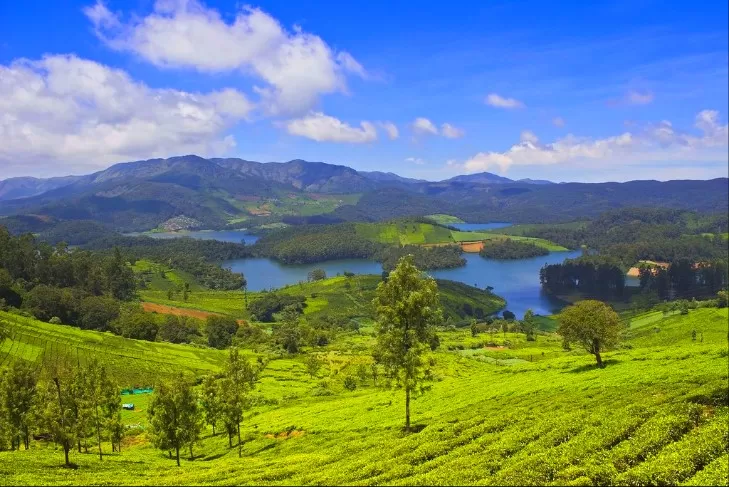 At a distance of 17kms from Ooty and 28kms from Coonoor is the Emerald lake which is famous for its emerald blue waters. This beautiful location is perfect to relish the beauty of nature. Emerald Lake is a photographer's delight as it is known for its stunning panoramic views of the mesmerizing blue Nilgiris, the verdant green grasslands and the life-giving shola trees. It's a mini paradise for bird lovers and ornithologists as they get to see and study several native birds. It is also notable for the scenic sunrise and sunset panoramas near the lake. This popular tourist spot is ideal for mountain biking, trekking, fishing or to sit and gaze into the wild. You can also visit the Avalanche Lake located at a distance of 5 km from Emerald Lake, a beautiful lake situated at Avalanche village in the Nilgiris district of Tamil Nadu. It's a popular eco-tourist spot and also one of the best places to visit in Ooty.
Timings: 8. 30 AM - 6 PM
ROSE GARDEN

At a distance of 2 km from Ooty Bus Station & Railway Station is the beautiful government rose garden. It is located on the slopes of the Elk Hill in Vijayanagaram at an elevation of 2200 meters. With more than 20,000 varieties of roses, the Ooty Rose Garden is considered to be one of the most beautiful rose gardens in the world. There are five curving terraces in the garden. Each of them has a wonderful arrangement of roses. The Rose Garden is maintained well by the Tamil Nadu Horticulture Department. Winter & early summer are the best seasons to witness the beauty of roses here.
Timings: 8. 30 AM - 6. 30 PM
Entry Fee: Rs.20/Person.
MADHUMALAI WILDLIFE SANCTUARY

Mudumalai National Park and Wildlife Sanctuary is located in the Nilgiris Biosphere Reserve on the north-western side of Nilgiris Hills, in the Nilgiris district of Tamil Nadu, India. It is one of the tiger reserves of India and a national park that shares borders with the states of Karnataka and Kerala. The sanctuary is divided into five ranges – Masinagudi, Thepakadu, Mudumalai, Kargudi and Nellakota.
Madhumalai Sanctuary has a high diversity of animal life with about 50 species of fishes, 21 species of amphibians, 34 species of reptiles, 227 species of birds and 55 species of mammals. It houses endangered and vulnerable species like the Indian elephant, Bengal tiger, gaur, Indian leopard, panther, sambar, spotted deer, barking deer, mouse deer, common langur, Malabar giant squirrel, wild dog, mongoose, jungle cat and hyenas. Followed by, it has 266 species of birds including the critically endangered white-rumped vulture and long-billed vulture. There are about 50 tigers which roam in this reserve.
The best time to visit the Mudumalai National Park is from December to June.
Vehicle Safari Timings: 7 AM - 9 AM & 3 PM - 5 PM
Entry Fees: Bus Safari: Rs.340/adult for Indians & Rs.2500/adult for Foreigners.
KETTI VALLEY VIEWPOINT
Located at a distance of 4 km from the Ooty bus stand on the Ooty-Coonoor road is the Ketti valley viewpoint. As the name suggests, this site provides a panoramic view of the Ketti valley that extends from the Mysore plateau to the Coimbatore plains. It is one of the largest valleys of the Nilgiris with beautiful surroundings. Ketti valley is also known as Switzerland of Nilgiris as it is heaven for nature lovers and photographers. The view of Ketti from the viewpoint is majestic and often compared to views of Switzerland. Nature lovers, adventurists, experience seekers and even casual travelers will love the view from this viewpoint. There is also a telescope room to get a closer view of the valley and surroundings.