Sometimes you feel you wish to just get away from the city life and lose yourself in a trance. Walk with no destination in mind and bump upon a hidden village. Sit in surroundings so beautiful that you lose yourself and end up watching the sun rise and set from the same spot. Take some fresh air and party with the people from some untouched villages in their style.
Driven by these thoughts, a group of young folks took up this task to organize a short trip to the Princess of hills in South India – Kodaikanal.
Little I could control myself and I was always fascinated by this place, had heard a lot of stories about the magic of this place which offers one of the best quality mushrooms, you got it right!

And in a jiffy, 15 of us just packed whatever we could find and headed towards this beautiful and magnificent hill station in a bid to explore Kodai and the nearby towns.
Getting there
There are ample buses available from Bangalore (Madiwala) to Kodai which would cost between Rs 700-1000 (AC/Non AC). You can also reach via train to Kodai Road railway station and then take a taxi or local bus to Kodaikanal city which is 80 kms from the station.
We took a bus from Madiwala & the bus drops at Kodai main market and then hired a local taxi to take us to our guest house at Paraipatti hills which was 8 kms from main bus stand.
Adventure Hike Guest house near Great Trails Resort.
Rs 1800 per person, includes food and stay in tents (24 hrs).

As we stepped out of the taxi and moved towards the camp site, the view was the perfect brew to calm an agitated soul.
Soon we unpacked our bags and started putting up our tents. Even though it was around 9.30 AM , the sun was bright shining, the winds were pretty cold and the clouds had covered the entire place.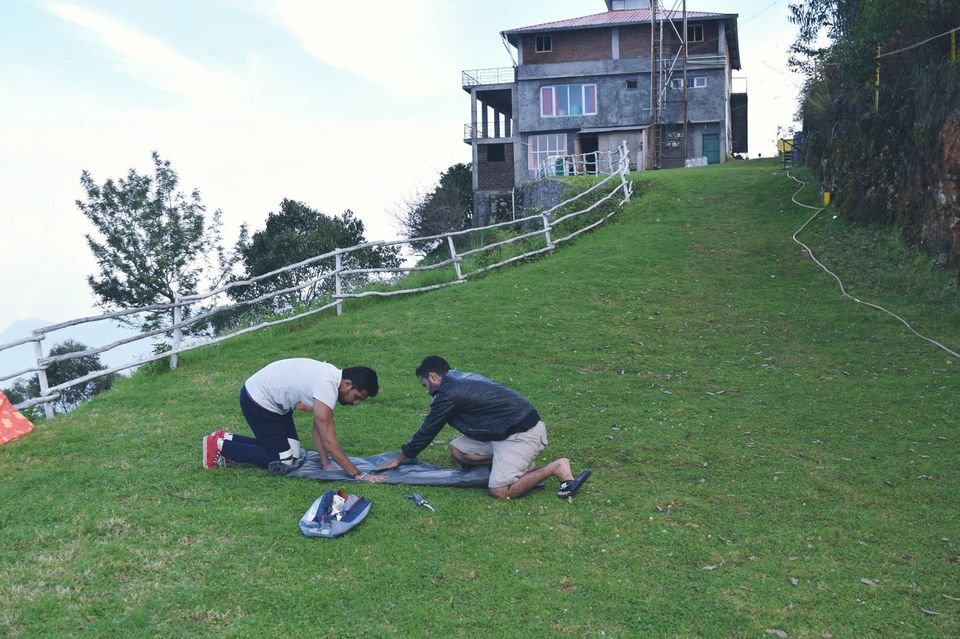 The village has become quite popular with travelers who are looking for a peaceful escape from daily life, meditation/yoga, and clean air. The visitors who come here are mostly backpackers. The distinct smell of Nilgiri trees is the first impression of Kodai.
Soon we were served with good breakfast and we were waiting for few friends to join us.
The guest house offers a short trek to one of the nearby hills. You can opt that and return by evening.
Once the sun was setting and the temperature stared dropping, we pulled our warm clothes and started putting up the camp fire.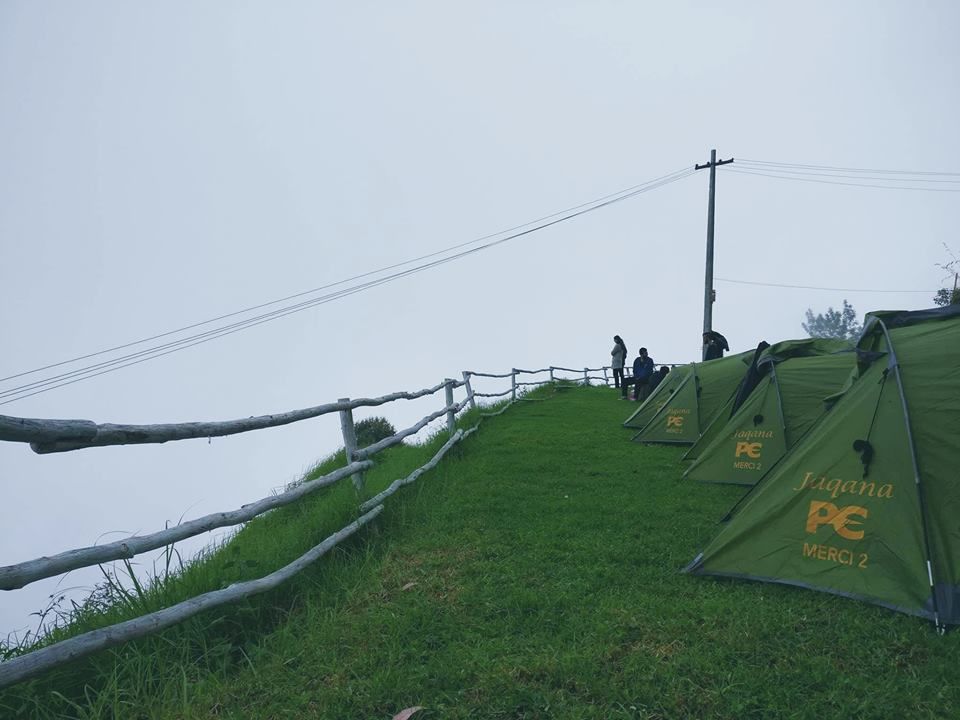 The best part of the trip was the organisers took care of serving us with best grilled chicken and potatoes followed by a good dinner.
We then started jamming, singing and party'd all night surrendering to the beauty on hill top.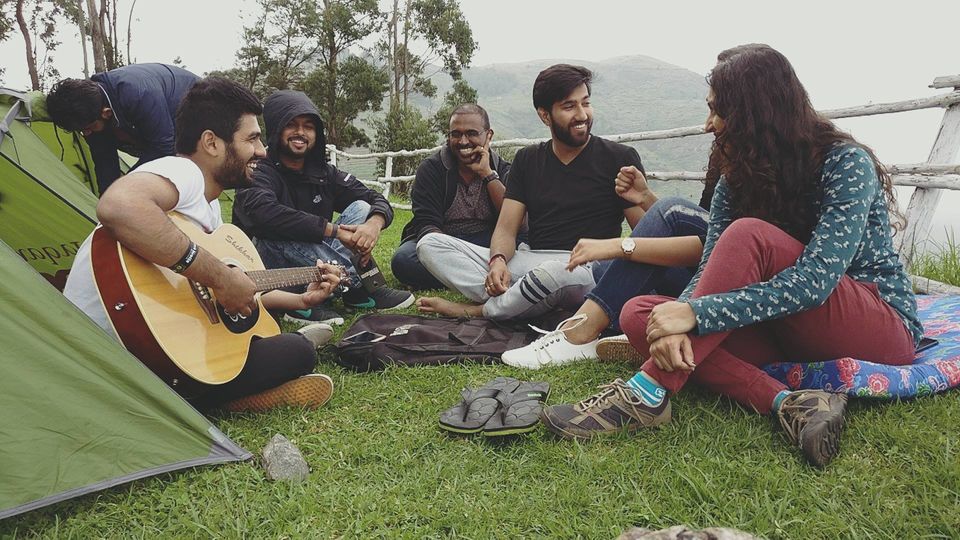 Soon the night fell in and temperature dropped more and it was time to rush in our tents since had to wake up early to catch the sunrise and taste the mushrooms. Yes the best time is to have it at the sunrise and forget the world around you.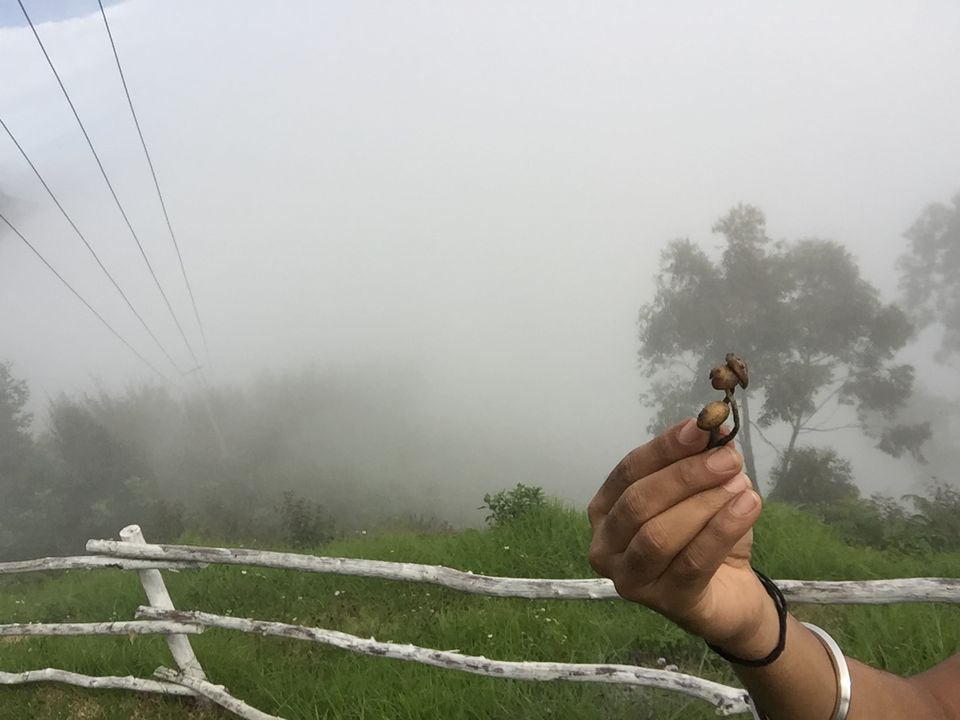 Take a stroll by the rising sun cutting the clouds which is pristine and beautiful. Soak into the purity of the air and the magical sound of the cool breeze. You can sit by the cliff next to your tent for hours doing nothing and you won't be able to understand how much time actually passed.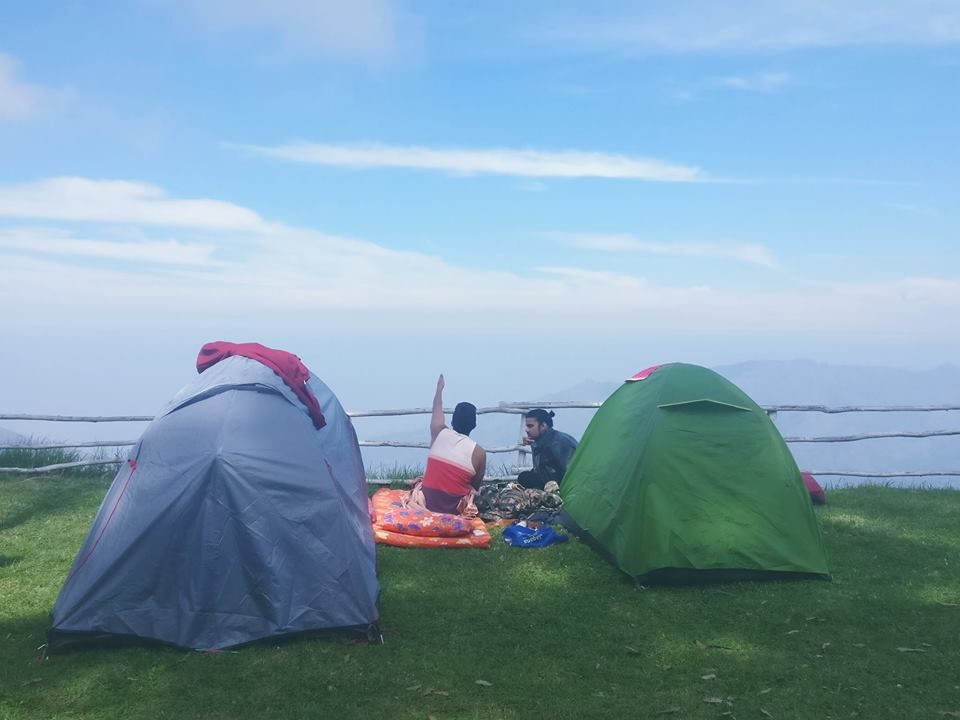 Explore the non-existing trails of Vattakanal village near kodai. You can explore Altaf café and enjoy some local food with magnificent views from here.
And it was time to catch our bus back to Bangalore from the main market, the local taxi dropped us back we left around 7 PM from Kodai and reached Bangalore Monday morning by 4.30 AM. Big thanks to the organizers who ensured our comfortable stay and made a pleasant trip memorable.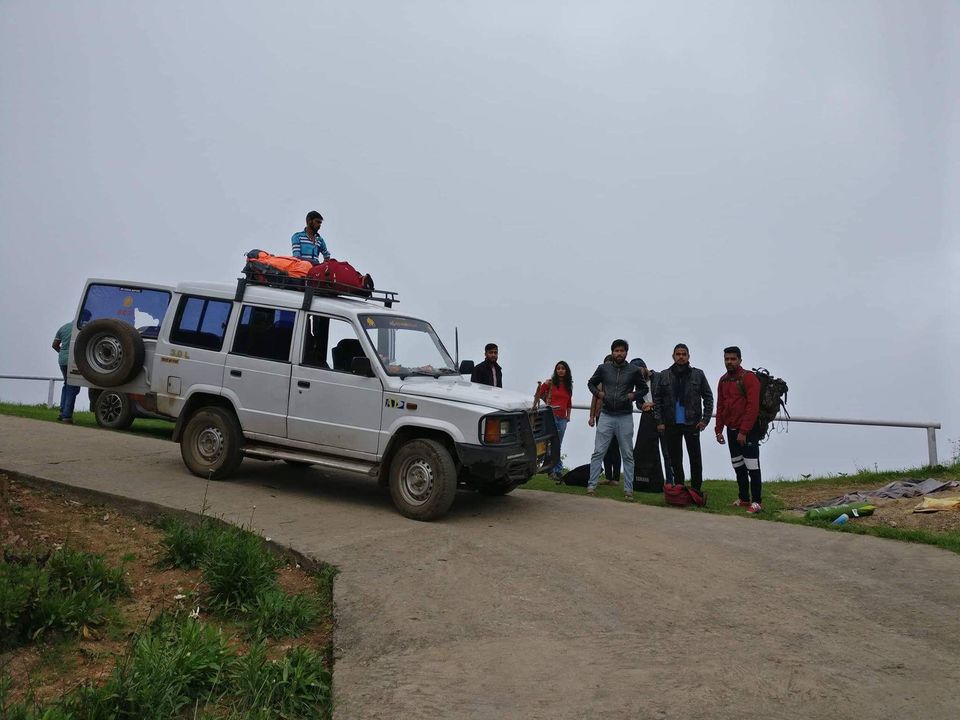 The pristine beauty of Kodai is untouched by modernization and fast-paced life. The hippie culture of this village will surely transport you another world. Have you ever tried wild herb Marijuana? Are you looking for some peaceful days in your life? Kodai is waiting to welcome you!!! "You're off to Great Places! Today is your day! Your mountain is waiting, So… get on your way!"