Vattakanal is not just a place, it is an emotion. Situated in the state of Tamil Nadu, it is often described as the lesser known sister of Kodaikanal. 'Vatta' in Tamil means circle and 'Kanal' means forest, which explains how Vattakanal is a paradise made of forests in circles, where you may get lost physically but it also has the strength to lift you up spiritually. A place very close to nature, with a variety of flora and fauna, Vatta is home to these 6 things - huge pine trees, wild bisons, clouds below & above you, Israelis, mushrooms and Altaf's Cafe. As intrigued as you are by now, let me get it straight that Vatta is not for everyone. Choose wisely.
ITINERARY OVERVIEW
DAY 1, Friday - Overnight journey to Kodaikanal
DAY 2, Saturday - Arrive in Vattakanal - Sightseeing - Dolphin's Nose - Echo Point - Altaf's Cafe - Overnight in Vattakanal
Day 3, Sunday - Proceed to Kodaikanal - Sightseeing - Vattakanal waterfalls - Saleth Matha Church - Coaker's Walk - Bryant Park - Kodai Market - Kodai Lake - Return back
DETAILED ITINERARY
Day 1:
Begin your journey on a overnight train, bus or make it a road trip from Bengaluru. Unless you have an experienced driver, do not take the car - roads are winding, bad lights in the night, and you lose sleep. Best option is to take the bus from Majestic or Madiwala in Bengaluru & spend a peaceful 8 hrs in the bus to find yourself in Kodaikanal early in the morning. It would cost you around 800 INR. Make sure you don't miss out on the last halt the bus drivers take, somewhere in the ghats, and you can have a quick filter coffee to get the magical essence of the place Kodai is. Next, ask the driver to drop you off at the stop from where Vattakanal is closest.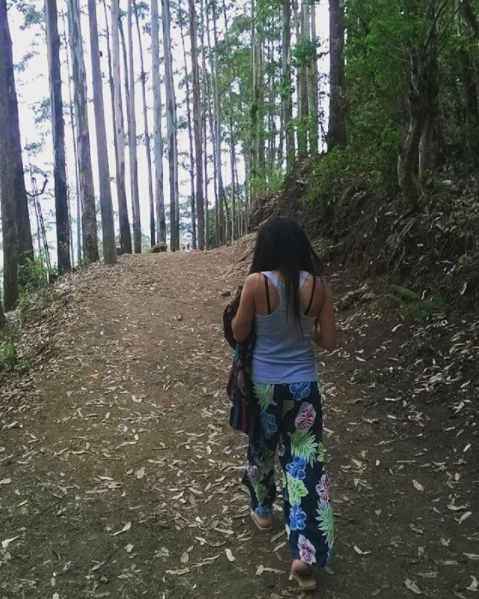 Day 2:
As soon as you get off the bus, there will be taxis & vans just waiting for you outside. Bad luck if you are alone, but if you are many then strike a deal and they will drive you to Vatta for around 300 INR. It is expensive but who cares. You will reach Vattakanal in about 15 mins.
Surprisingly, as you walk through that tiny street just about trying to figure out where is your guest house, the street ends. Well, Vatta is built in stairs, vertically up and not in streets horizontally. On the street, you will see a series of shops mostly grocery stores or restaurants, and then you'll see Altaf's Cafe - the highlight of Vattakanal. If tired, grab food in a nearby local shop (they are as good & cheap). If not tired, go straight Altaf's & start with a hot cup of Honey Ginger Lemon Tea. Order set breakfast or whatever you like from the amazing menu full of middle-eastern cuisine. Mind you, Altaf's is not a regular food joint, but you have to stay there for atleast 2 hrs to sink in the environment, the pace of life & to enjoy the food.
Next, you buy all the necessary grocery items from the nearby store like water, alcohol for sure, Maggi packets, some chakna to go with alcohol, etc. Now, you need to know that the mobile signal isn't very good here and it's a good thing. But you must book for a guest house beforehand or just start looking for one. Walking through those stairs you will find lot of houses which offer accommodation. We had pre-booked Mohan Uncle's guesthouse (all guesthouses in Vatta are named after the owner), as we were coming in a massive group during peak time (don't go in groups & avoid peak season). These guesthouses have all the basic facilities like, rooms with beds, shared toilet, a place to sit outside and sometimes a fireplace. Some guesthouses also offer to make homemade food for an extra cost. Please have this food at least once during your stay.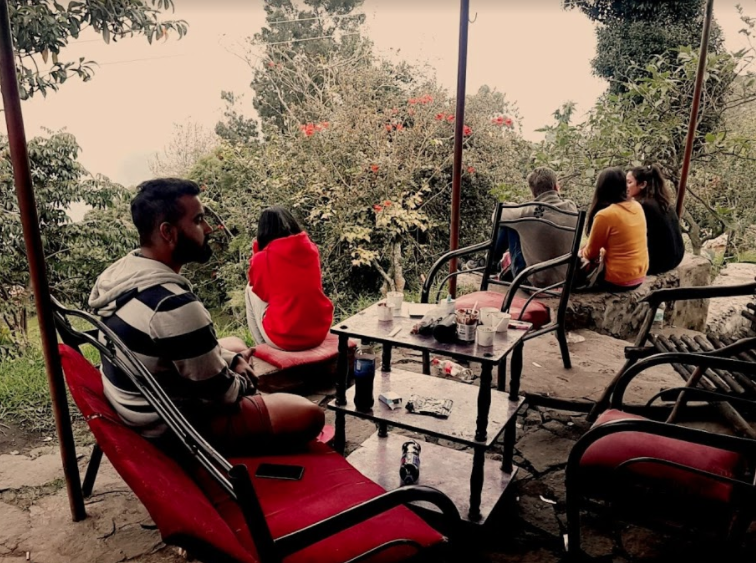 After some relaxation & alcohol in your system, head to see what a marvel Vatta is. You'll have to walk quite a bit to reach Dolphin's Nose, which is a forest trail or hike, carved in between massive pine trees around and picturesque landscapes. Dolphin's Nose, as the name suggests, resembles the nose of a Dolphin carved on the edge of a massive cliff. Be cautious and you can make amazing pictures here. Next, a few miles ahead is the Echo Point. It has a magnificent view & so peaceful that even silence echoes.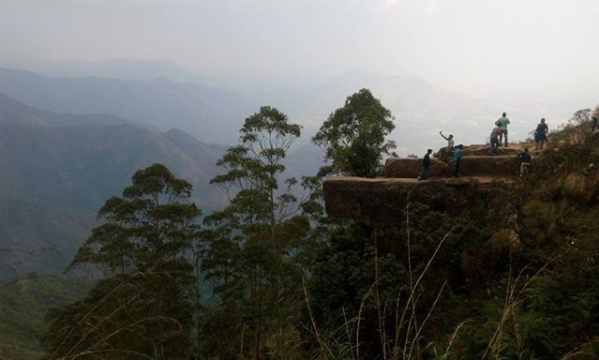 After spending an hour here, head back through the trails and find yourself lucky if you could spot a wild bison (we did, on the street next to Altaf's). After sunset, head to Altaf's for a early dinner, chit chat with fellow travelers around, make friends, and go back to your cottage to 'chill'. Sit by the fireplace, play soft music, gaze at the stars, enjoy the silence with unforgettable conversations.
Day 3:
However late you've gone to sleep, wake up early to see the sun rise. If you are lucky, you could have clouds all around you at one moment, and the next they vanish like magic and you have the Sun shining bright right back at you.
Next, head back down to Altaf's to have your last meal here. You might want to try hot chocolate this time. After a lazy breakfast, and bidding goodbyes to the dear friends you made last night, go back up to get your bag & head straight to Kodaikanal - walking.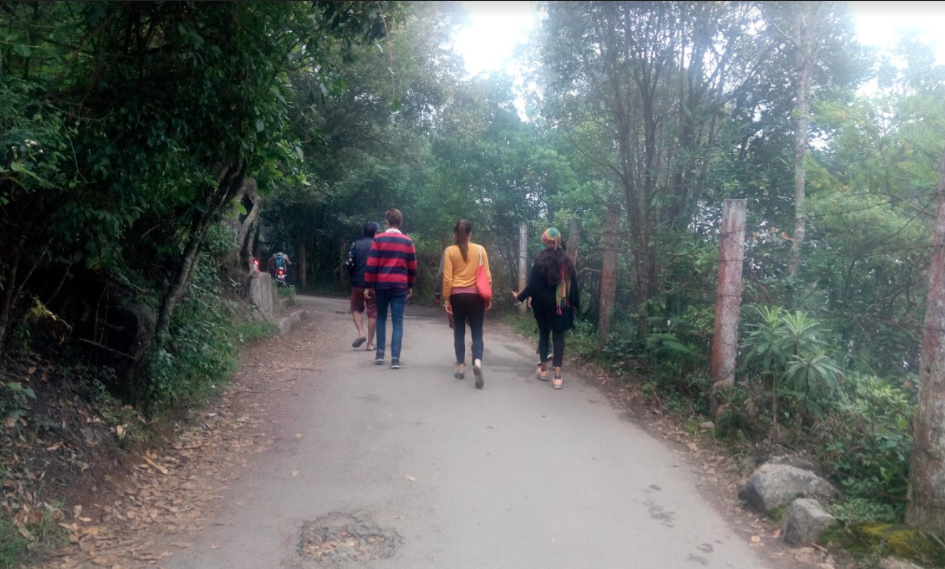 Start walking the street where the car dropped you. In about a few miles, you will come across the waterfalls of Vattakanal. After some pictures, we start walking again and make sure you go on the right path- a shortcut to go to Kodai on foot (do not miss it). Ask locals to show you the way to Saleth Matha Church - one of the very old churches of Kodai which also attracts people from all over India on a special occasion every 14th or 15th of August & a procession follows (we were lucky to witness this). Right after the Church, you will cross the main tar road after a long time, which will take you to Coaker's Walk. It has a small fee and you will be walking on the edge of the hill station of Kodai overlooking the valley.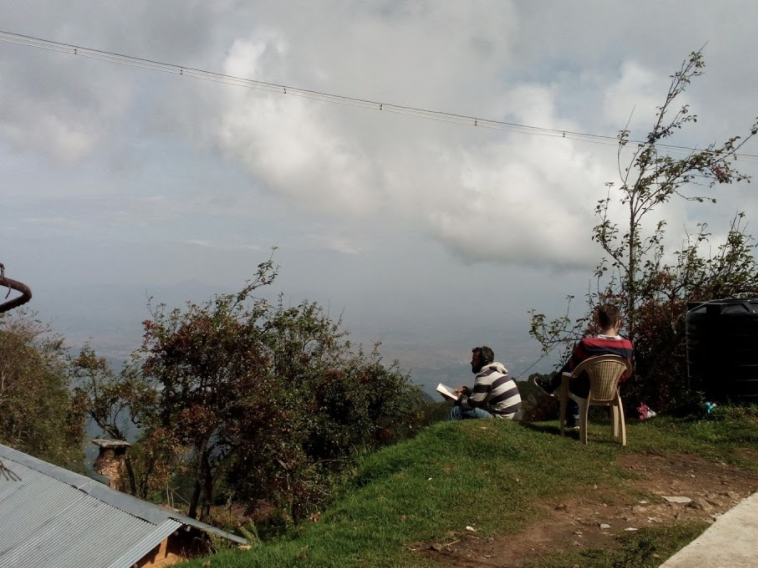 Coaker's walk ends on the other side, which brings you pretty close to the famous Bryant Park. It is a overpopulated park right in the middle of the town, but take a walk and you will feel the fresh air and the amount of green which you wouldn't otherwise find in the bigger nastier towns. As you move out of Bryant Park, you will find yourself walking through the market of Kodai, where you can shop for what Kodai is famous for - Chocolates. After shopping, if you still have enough time left to get onto the bus, go to see the Kodai Lake. If you are a couple, do the cheesy thing of taking a boat ride. Or you could rent one of those 2-seater or 3-seater cycles and take a round of the lake.
Start walking up to the main bus stand, which is close by. Before getting on the bus, get yourself a seat in one of the local eats around and have enough food so you don't starve on your way back home. Also, make sure you stop by a very small shop called 'Pastry Corner' and try their cakes, ice-creams and coffee. Apparently the locals love it, and I did too.
Get back onto the bus and have a wonderful journey.
LOCAL ACCOMMODATION
ACCOMMODATION
1. Edwin's Guesthouse
2. RC Guesthouse
3. Mohan Uncle's Guesthouse
4. Karuna Farms
LOCAL EATS
1. Altaf's Cafe
2. Pastry Corner (Kodai)
TIPS
1. Plan a trip during monsoons and you'll know what heaven looks like
2. Carry warm clothes anytime of the year
3. If you plan to stay high up from the main road, buy some food & keep a stock
4. Though a visit to Vatta is 'high'ly recommended, be highly cautious when you buy 'it'