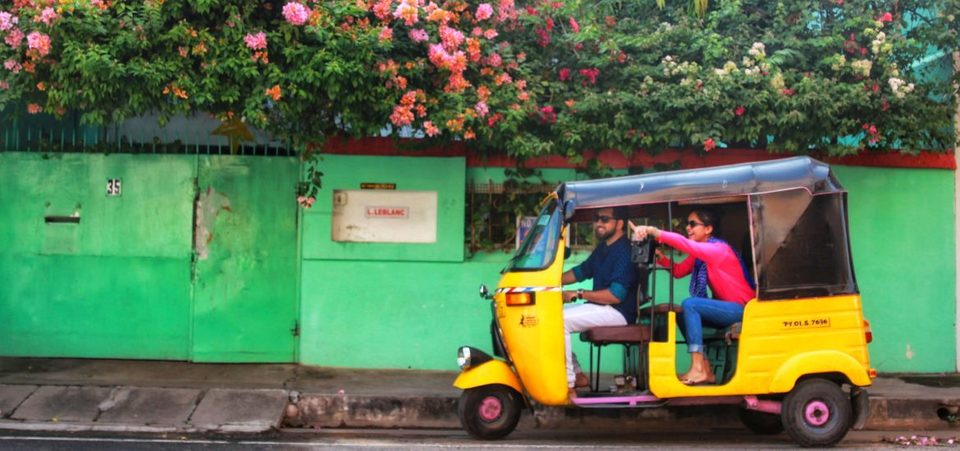 Whenever we want a quick run away from the maddening chaos of the city, we look no farther than Pondicherry. This tropical paradise has so much to offer in abundance - serene coasts, green seas, bright sunshine, French architecture, delectable food and the list is endless. Since during our earlier trips to Pondy (3 times to be precise - told you that we love Pondy), we had been to its major attractions, this time we decided to explore Pondicherry slightly differently by also adding some offbeat places around to our itinerary and must say we were glad to have done so. So let's get started !!
Click here to view the original detailed blog post on our Travel blog. To keep reading scroll down
Getting There
The best way to reach Pondicherry from Bangalore is via road. The total driving distance from Bangalore to Pondicherry is 380 km (This is not the shortest route - google usually suggests the shortest one, but definitely the most comfortable one. The majority of it is a 6 lane highway which you would really enjoy cruising through (except from Vellore to Tindivanam ~100 km which is a single lane road). Alternatively, you can take a flight to Chennai and drive on the ECR road to reach Pondicherry, just 170 km away from Chennai.
When driving from Bangalore, though you will find many eateries on the highway but SaiSangeet has a special mention for its authentic South Indian vegetarian mouth-watering food and a quirky souvenir shop. En route to Pondicherry and 160 km away from Bangalore, it is a perfect pit stop to indulge in some appetizing food and shop for some handicrafts and souvenirs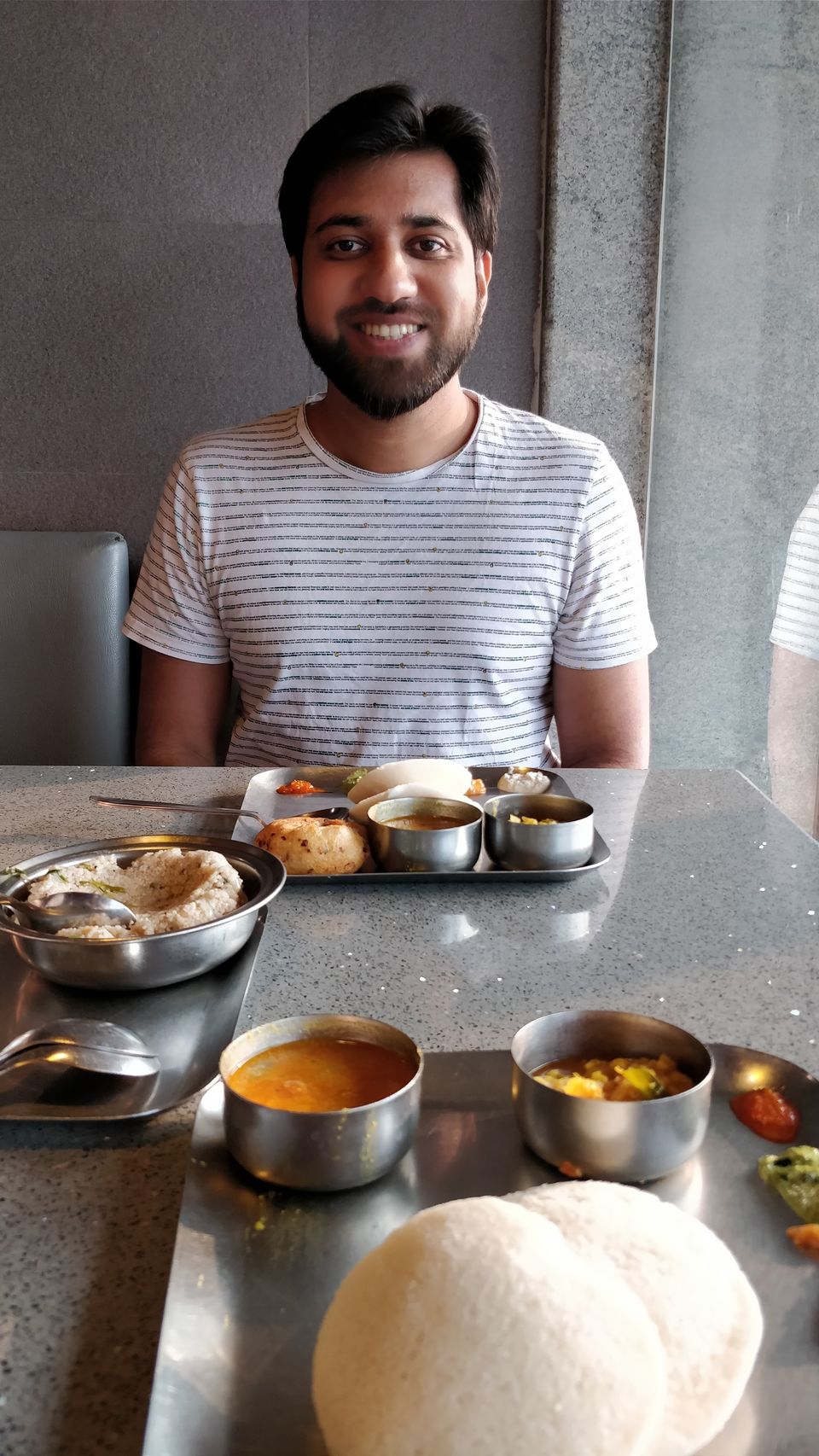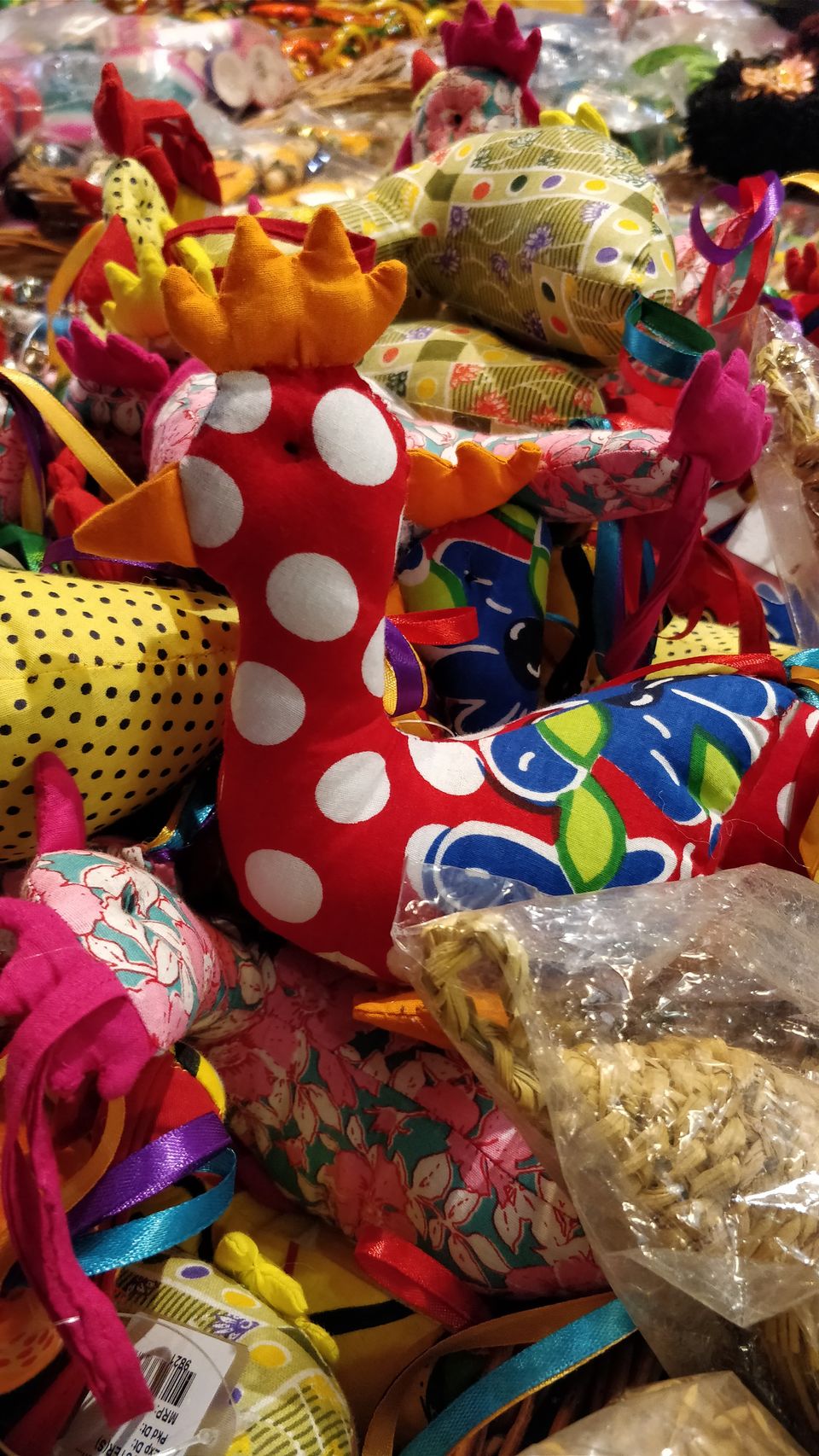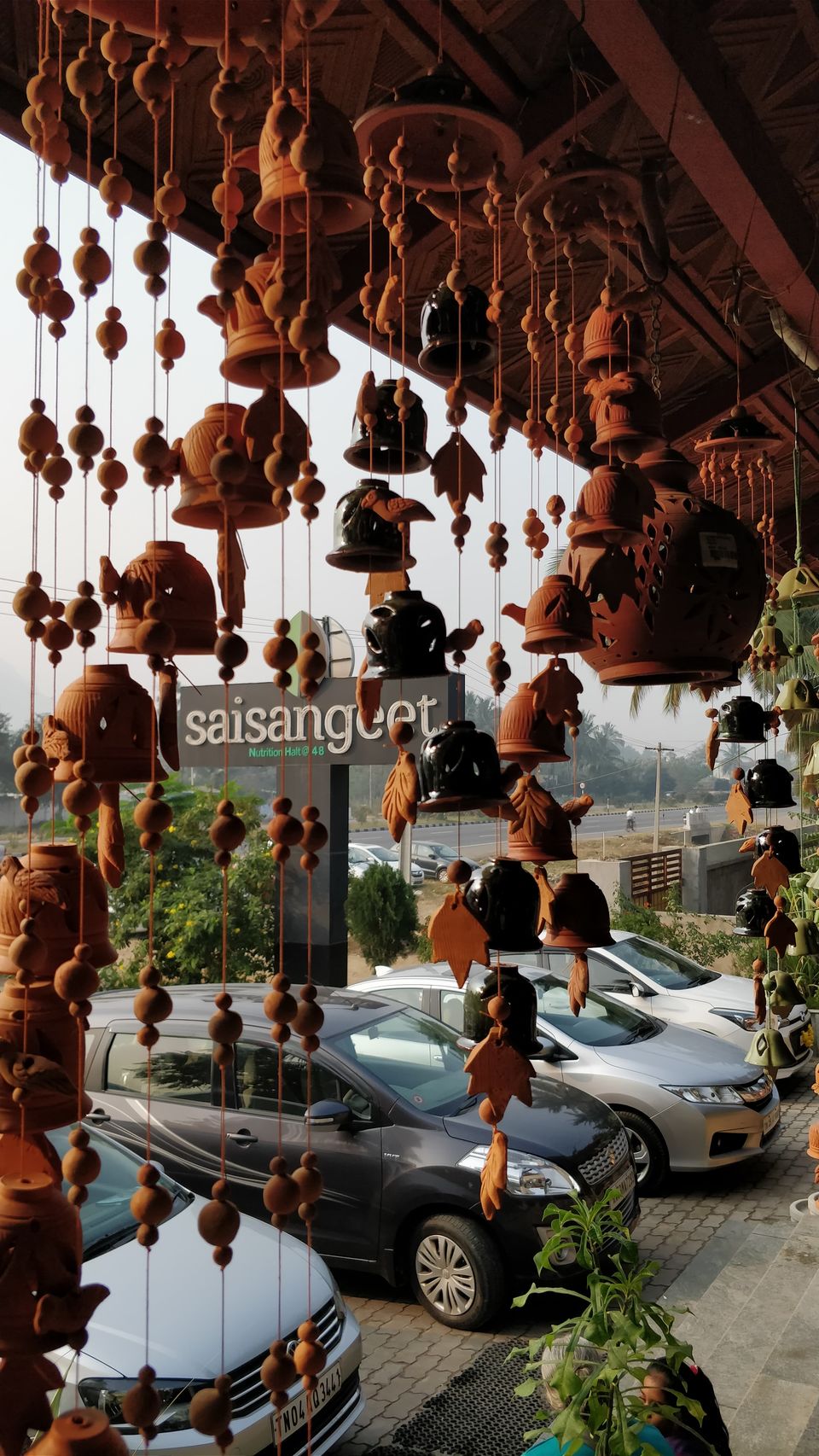 Where to Stay
Pondicherry is a popular tourist destination for domestic and foreign travelers alike and boasts of a variety of accommodation options from budget to luxury. We usually prefer to stay in White Town. This lets us stay very close to the promenade beach, major restaurants, and the Pondicherry market. If you wish to have a luxurious stay away from the city and in a resort then our pick is Le Pondy Resort. Away from the city hustle bustle, the resort boasts of huge green landscapes, private opening to the Paradise beach, beautiful pool and sumptuous food
Must-Dos when in Pondicherry
1. Catch Sunrise at the Beaches
Sunrises usually are the highlights of our travels. We just love the way the skies get filled with the glorious beams of the first rays of the sun, falling on our skin and faces while the skies change colors in just a matter of few seconds and there unravels a majestic view before our eyes. It also means getting up really early, not getting late and sticking to the schedule. Pondicherry has quite a few sunrise points but our favorite is the Promenade beach. It's a long stretch and thus make sure that you reach 15-20 min before the sunrise happens to find the perfect spot for you and settle down.
TIP - Go close to the Pier, away from the Mahatma Gandhi Statue for an ideal spot to watch the sunrise. There you will also find the local fishermen bringing back the morning batch of sea fauna.
Serenity Beach although 20 min drive from the Pondicherry town is second close and deserves a mention as well.
2. Ousteri Lake aka Lotus Lake
Imagine rowing your boat through a sea of floating lotus flowers that expand as far as the eye can see. Dreamy isn't it? But you can experience this for yourself at the century-old man-made Ousteri Lake. Also referred to as Osudu Lake, It is definitely the hidden gem of Pondicherry and is situated about 10 km (20 min drive) from Pondicherry town and is ideal for nature lovers and birdwatchers (though you will have to time your visit with the season of the migratory birds)
Click here to see the location of this beautiful hidden gem of Pondicherry
3. Sivan Temple of Villianur
South India is generally known for its vibrant temples and the Sivan Temple of Villanur is no exception. The Villianur Temple in Puducherry is named after the place where it is located, just 8 km from Pondicherry and very close to Osudu Lake. TIP - Avoid going in the afternoons as it gets really hot and you won't find a lot of shade in and around the temple.
4. Auroville
Auroville is not just a tourist spot but a small town in itself where people are devoted to their passion towards humanity, looking beyond just earning a living. In the middle of the town is the Matrimandir, which was conceived by Alfassa as a symbol of the Divine's answer to man's aspiration for perfection. Silence is maintained inside the Matrimandir to ensure the tranquility of the space and entire area surrounding the Matrimandir is called Peace area. Inside the Matrimandir, a spiraling ramp leads upwards to an air-conditioned chamber of polished white marble referred to as a place to find one's consciousness
TIP - Auroville is very spread out and large, so if you want to get around freely, rent a scooter or motorbike
Auroville, usually flocked with Foreign travelers, boasts of some amazing cafes and bakeries. One such place worth mentioning is Bread and Chocolate. It is a VEGAN restaurant and every single item here is prepared with exquisite perfection and fresh ingredients. Must try place for Breakfast.
Walking down the lanes of the white town, Pondicherry is always a treat to your eyes. Vibrant French houses with hanging veranda, bougainvillea covering the entrance and for a change spick and span clean streets is what you will be welcomed with by the White Town
You can start your day by visiting the Immaculate Conception Cathedral. In a city with so many churches, this one remains our favorite. Built in the early 1790s, it is one of the oldest tourist sites in the city and was visited by Mother Teresa during her visit to Pondicherry.
There are lots of good restaurants worth visiting in White Town. We are just listing down a few that we visited and would recommend you to visit as well
Baker Street
Cafe des Arts
Cafe Xtasi
Villa Shanti
Le Cafe
Kasha ki Asha
Gelateria Montecatini Terme (for some awesome Icecreams)
6. Go Shopping
In addition to being a great getaway to relax, Pondicherry is also a great place to shop. Most of the major shopping places are centered on Mission Street. Among other souvenirs, the travelers should shop for ceramic tableware and ornaments, terracotta toys and trinkets, incense and scented candles, handmade paper lampshades and stationery, Buddha and Ganesh figure stone carvings, brass statues and lamps and dream catchers. Special mention to some shops. We are just listing down a few that we visited and would recommend you to visit as well.
Auroboutique
Bon Appetit
Janaki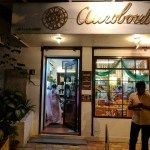 Travel Budget: INR 1500 to 3000 per day
Accommodation in mid-range hotels and homestays: INR 800 - 1500 Food in cafes and restaurants: INR 500 - 750 Local transport in local taxis: INR 400 - 700 Sightseeing & Guided Tours: INR 100 - 1000
We hope that you have an amazing time in Pondicherry! We can't wait to go back one more time!
Click here to view the original detailed blog post written on our Travel Blog - The Traveller Lens. Hope you enjoyed our blog post and found it helpful. Let us know in the comments or by sharing it with the social media links! We'd love to keep sharing travel tips so feel free to subscribe by e-mail on our travel blog www.thetravellerlens.com. You can also follow us on Instagram and Facebook