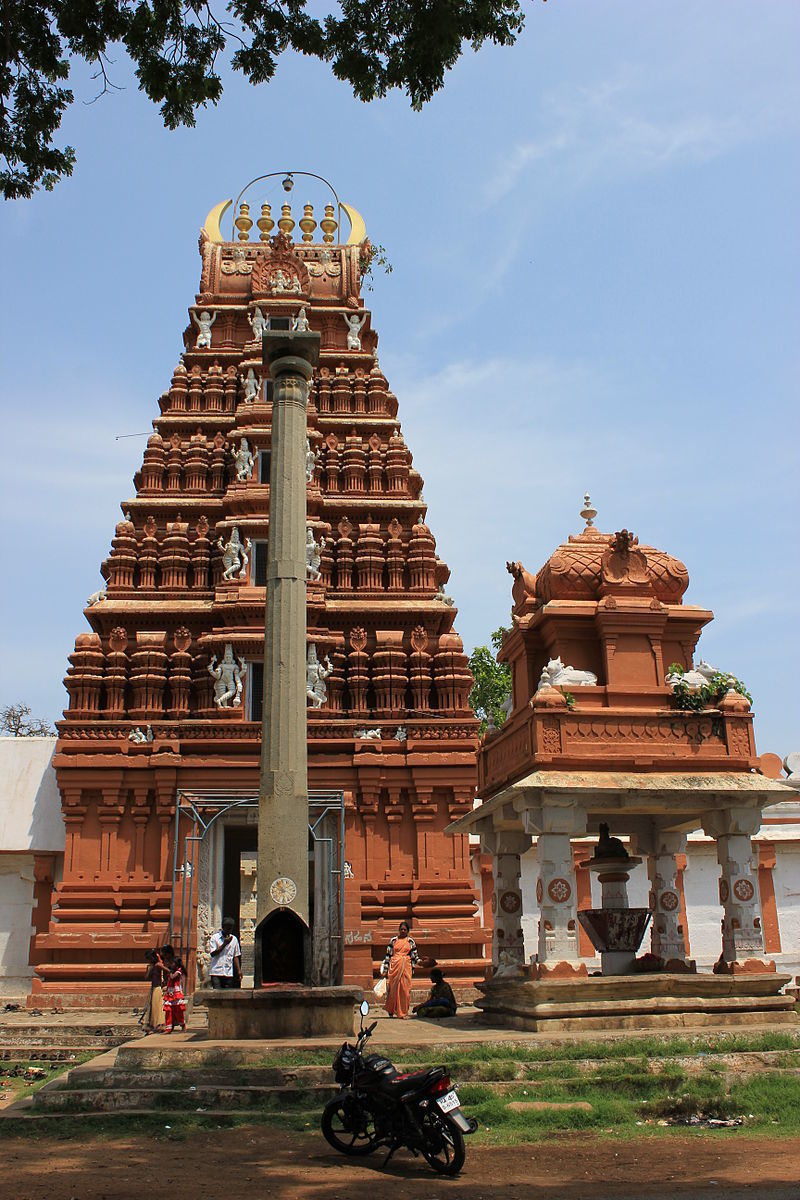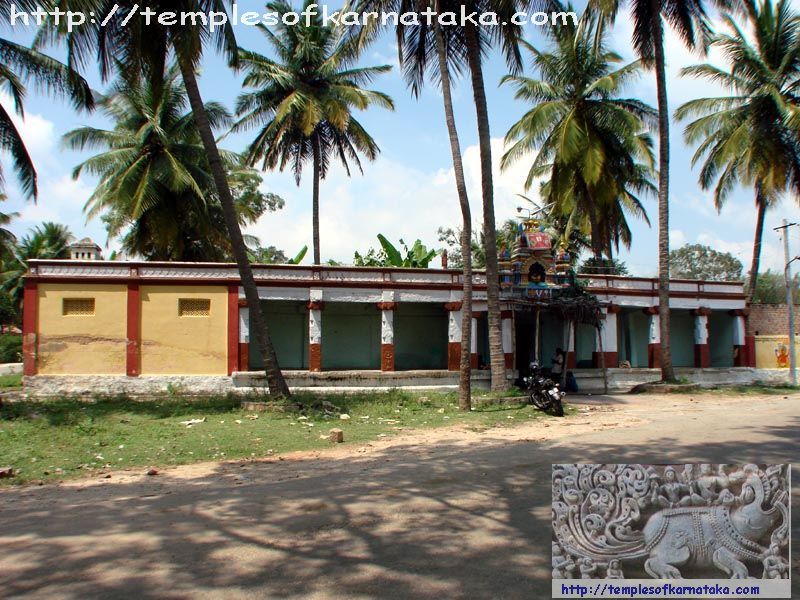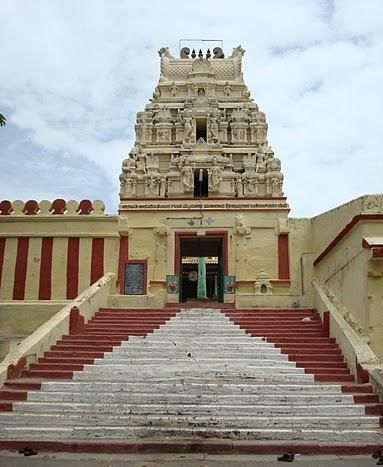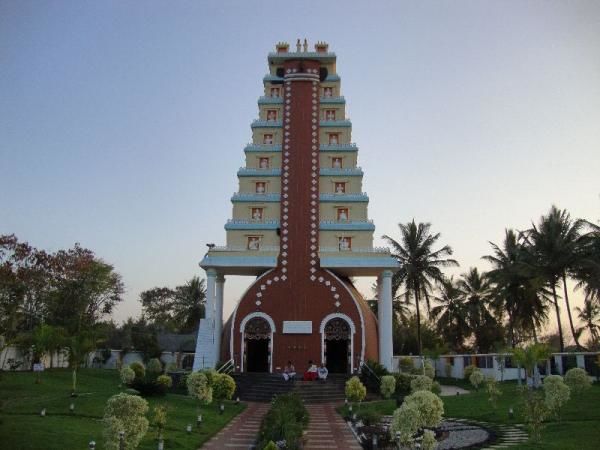 A divine sojourn in Old Mysuru area
It is surprising that we sometimes long for visits to distant places, away from our native, for the very lengthy journey involved, deeming it a chance to see far off destinations or things like that. In the process we conveniently forget that many such unexplored places lie around us, within our reach. Yes, there are many beautiful natural spots, divine destinations etc in our own backyard which find a place in the wish list of far off tourists. So it was my long desire to cover some of the worth-a-visit places including many temples in and around our own District and that in the immediate neighbours that richly depict our culture and heritage. Last Sunday, I set off to few such.
First I went to Krishnarajanagar (KR Nagar as it is popularly known), on the banks of river Kaveri – a distance of 44 KMs from the District headquarters Mysore. Two kilometers away from the town is the beautiful Arkeshwara Swamy temple on the left bank of the river. A calm and quiet place, the temple is a historical one, away from the hustle/bustle of the city. Sitting on the concrete floor right in front of the temple, facing the river, enjoying the cool breeze flowing over the river water, that too in the evenings, really soothes the mind and body. After the darshan, my next in the list was Saligrama, a small village nearby (15 KMs from the taluk centre), where two prominent temples situate, one of Yoganarasimhaswamy (avatar of Lord Vishnu) amid greenery all around. Entire temple is built out of stone pillars. The other is a small one at a stone-throw distance from here, where the footprint (Paduke) of the Srivaishnava Saint Ramanujacharya is worshipped. The sad thing is neither the Government nor the locals show interest in maintaining these century old twin temples. From there, I moved on the same route, to reach Chunchanakatte (8 kms), where a temple of Lord Kodandarama (again an avatar of Lord Vishnu) welcomes you. River Kavery flows on its left. A visit during monsoon, adds on to our joy, what with the river majestically flowing from a height, causing a waterfall, It is said that Lord Rama on his entourage to Srilanka to fetch his consort Sita, stayed here for sometime.
The 4th place was Ramanathapura, in the neighbouring Hassan District, again on the banks of river Kaveri. I wonder and respect Mother Kaveri for giving us innumerable religious places in her course from Talakaveri, her birth place, till she joins the sea at Poompuhar in Tamilnadu. Back to Ramanathapura, temples are too many here, a testimony to the architectural grandeur of the bygone era Prominent is the Ramanatheswara temple. Besides, Pattabhrama and Agasthyeswara temples are also closeby, at walkable distance. A walk around these ancient temples, no doubt gives an inexplicable mental solace to one and all. Once the darshan was over in the very last temple (Subramanyeshwara), I came out, looking for some hotel to fill my belly but it was sheer grace of God that, I was invited to the temple Bhojana Shala there, where free lunch is served to all devotees everyday. Post lunch, (3.30 pm) it was time to take journey back home; But suddenly it flashed to me that my tour would be incomplete without a visit to the nearby Rudrapatna - hardly 8 kms from Ramanthapura (towards Bettadapura). But there is no proper transport facility to this remote village. I feel despite abundant tourism potential, lack of conveyance modes is the main issue tourists face here in Karnataka, posing a threat to inflow of tourists. I faced same problem here and waited one long hour and finally got a private jeep and somehow reached Rudrapatna by 5 PM. This place (Rudrapatna) is known to have produced number of musical geniuses like RK Srikantan, RK Ramanathan, RS Ramakanth, Ratnamala Prakash and the slist goes on. To commemorate the musical legacy, a Veena temple is constructed here - Saptha Swara Devatha Dhyana Mandira – in 2008 to glorify Carnatic music that once reverberated all over the place. . The main gopuram is built in the shape of a Veena with a door that lets people in. Inside, various musical instruments are installed alongside statues of thespians in the field including the trinity of Carnatic music and Saraswathi, the goddess of this divine art, One can also see 72 saplings in its garden surrounding the temple representing the 72 ragas. It is said that this idyllic village is a counterpart of Thiruvaiyaru in Tanjore Dist of T.nadu which is also noted for its music heritage, coincidentally situated on the bank of river Kaveri too.
Having finished the sojourn, It was time for me to take journey back home. Got into a share auto, to reach Ramanathapura from where I boarded a direct bus to my place. The trip literally gave me utmost satisfaction, having covered so many religious and cultural spots on a single day.
N,.DEVARAJAN, MYSORE
Photos attached are respectively
- Arkeshwara swamy temple, KR Nagar
- Saligrama Yoga Narasimha Swamy temple
- Chunchanakatta Kodandaramar temple
- Ramanatheswar temple, Ramnathpura
- Veena temple, Rudrapatna